Visit Karakol

,

Kyrgyzstan

,

Karakol

,

Gagarina st.

,

28/26

,

722200

We are pleased to welcome you at Visit Karakol site!
At your service Visit Karakol project which is aimed for Local Economic Development, to consolidate tourist service providers in Karakol and specialises in giving our clients/tourists in-depth information about their holiday destination in Karakol, and making sure you have all the facts to help you make the right choices.
Through this site, potential visitors will be able to learn about the diversity of what Karakol has to offer and how to make their visit a fantastic experience.
Do you have a great travel story to tell or just stunning photo, video? Is there a must-do experience you recommend future travellers see or do? Have you got practical travel advice you want to share? If so, please send us to e-mail office@visitkarakol.com so that others can benefit from your knowledge and experience.
Visit Karakol recruits local and passionate guides who know their country well. Our team is made up of curious travellers like you looking for new experiences, unusual discoveries and authentic encounters. Let us share with you our passion for explore the roads of Kyrgyzstan together.
We respect the Global Code of Ethnic for Tourism promoting the application of responsible and accessible tourism for all. It represents a significant step towards ensuring that tourism development is done with full respect for sustainable development, social issues, local community development, improves understanding between cultures and addresses labour issues.
Add a different dimension to your holiday.
In celebration of the Year of Sustainable Tourism, we offer travellers activities related respect human and environmental values and thus far from mass tourism. Our local concept sees us support the local economies to where our guests travel to, and our focus on authentic encounters helps preserve cultures and traditions. We support in particular the industry of craft items and souvenirs made locally.
We encourage travelling in small groups in order to maintain the authenticity of meetings and to reduce the impact of travellers on the lifestyle of nomad and on the environment. We promise to take you away from the beaten path, in secluded and preserved places.
We believe in tailor-made travels that you can adjust on your holiday beacuse is that flexibility that is key to a serene journey. We guarantee you to make your trip a trip makes sense, an unforgettable trip.
We pay attention to the safety of your trip and we constantly monitor the quality of our equipment adapted to climatic conditions. We train all our drivers and guides, visit all the hotels and any activity that we recommend. We are always listening to you by email, telephone, in our office and on social networks, in order to accompany you at best in every step of your journey.
Our company can arrange different type of tours in Karakol, around Kyrgyzstan and even around Central Asia. We take into account individual needs of each customer and our mission is providing the guaranteed high level of services and products at reasonable price on all stages of holiday organization and by establishing long-term relations with tourists who care for comfort.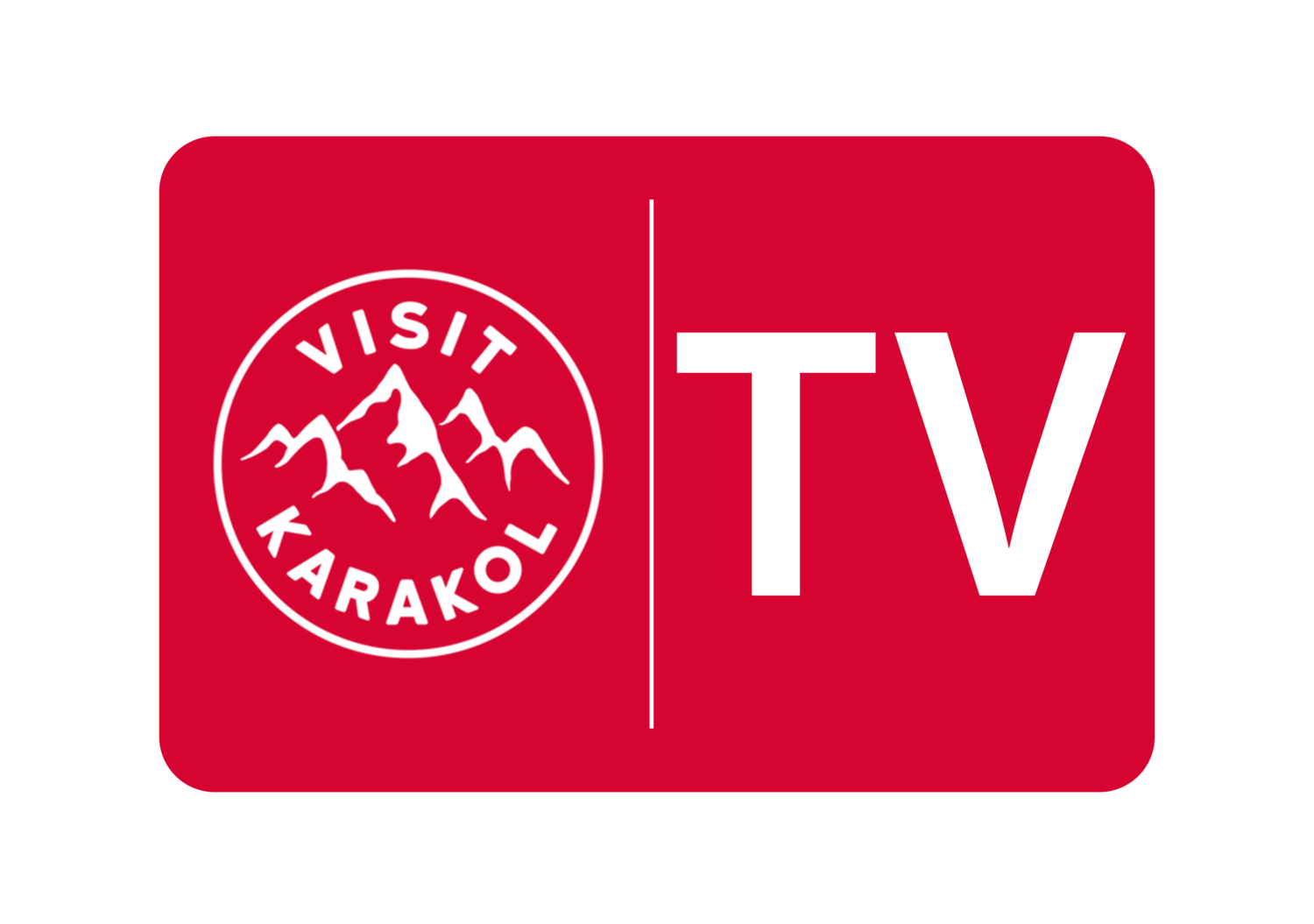 We are launching a new project #VisitKarakolTV which will cover the best tourist places, create useful video materials for tourists, cover festivals and events, what to see, what to eat, and also interesting life in Karakol. We will cover the best tourist places, create useful video materials for tourists, cover festivals and events, what to see, what to eat, and also interesting life in Karakol, Kyrgyzstan

Gagarina st., 28/26, 722200
Tel/WhatsApp: +996 551 451515