Visit Karakol

,

Kyrgyzstan

,

Karakol

,

Gagarina st.

,

28/26

,

722200
We are pleased to welcome you at Visit Karakol site!
At your service Visit Karakol project which is aimed for Local Economic Development, to consolidate tourist service providers in Karakol and specialises in giving our clients/tourists in-depth information about their holiday destination in Karakol, and making sure you have all the facts to help you make the right choices.
Through this site, potential visitors will be able to learn about the diversity of what Karakol has to offer and how to make their visit a fantastic experience.
Contributing an article
Do you have a great travel story to tell or just stunning photo, video? Is there a must-do experience you recommend future travellers see or do? Have you got practical travel advice you want to share? If so, please send us to e-mail office@visitkarakol.com so that others can benefit from your knowledge and experience.
Our company can arrange diffrent type of tours in Karakol, around Kyrgyzstan and even around Central Asia. We take into account individual needs of each customer and our mission is providing the guaranteed high level of services and products at reasonable price on all stages of holiday organization and by establishing long-term relations with tourists who care for comfort.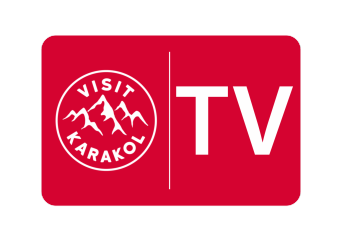 We are launching a new project #VisitKarakolTV which will cover the best tourist places, create useful video materials for tourists, cover festivals and events, what to see, what to eat, and also interesting life in Karakol. We will cover the best tourist places, create useful video materials for tourists, cover festivals and events, what to see, what to eat, and also interesting life in Karakol, Kyrgyzstan

OUR ADDRESS
Kyrgyzstan, Karakol,
Gagarina st., 28/26, 722200
CONTACT
Office: +996 3922 55472,
Tel/WhatsApp: +996 551 451515
E-MAIL
info@visitkarakol.com
office@visitkarakol.com