Visit Karakol

,

Kyrgyzstan

,

Karakol

,

Gagarina st.

,

28/26

,

722200


Karakol's modest Regional Museum is located in the western part of Karakol on the one of main streets of Karakol made by the 19th century style "Merchant passage."
The museum's exposition reflects the history of the region, its natural resources, industrial development, agriculture, culture, education, health and tells about famous people of the region.

During the turbulent years of 1918-20 the building earned its socialist stripes as headquarters of the Regional Revolutionary Committee, and was subsequently transformed into a museum by order of the Soviet Council of Ministers in 1948.

Despite its modest size, the museum has several interesting displays (labelled in English, Russian and Kyrgyz), which are worth seeing. Scythian artefacts include enormous bronze pots retrieved from Lake Issyk-Kul, displayed alongside exhibits on petroglyphs in the area. Besides a comprehensive display of traditional Kyrgyz punched leatherwork, felt wall hangings and woven yurt decorations, the museum has a colourful collection of national costumes, examples of finely worked silver jewellery and a good exhibition of Kyrgyz applied art. One hall covers the region's flora and fauna - much of which is endangered and listed in the 'Red Book' (a Soviet inventory of protected species). The museum is also worth visiting to gain a Soviet perspective of history in the region. A couple of walls relating to Kyrgyz union with Russia and the subsequent revolution are now historical artefacts in themselves.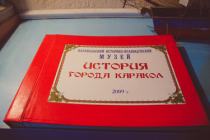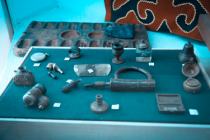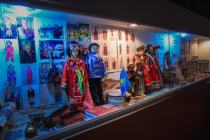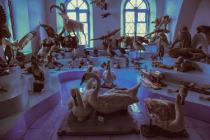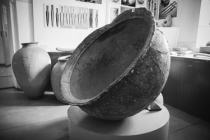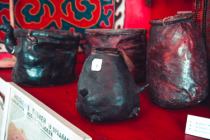 Permanent exposition with Ella Maillart photos created in Karakol museum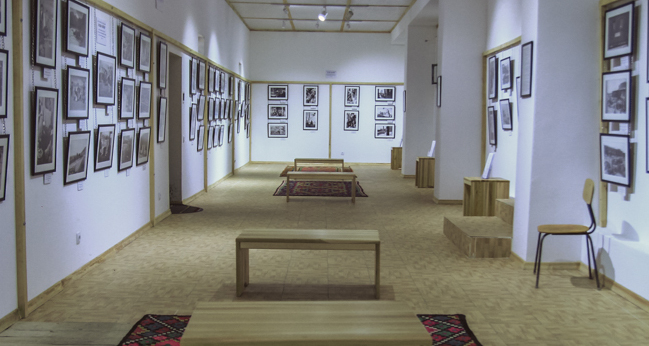 Permanent exposition "Ella Maillart photos", telling about her unique journey through Central Asia, was created in the local history museum in Karakol. The Swiss Embassy in the Kyrgyz Republic reported.
Ella Maillart (1903-1997) was a distinguished traveler, journalist, writer, athlete and photographer of the 20th century. She was born in Geneva (Switzerland). Throughout her life, she explored remote areas of the world in truly adventurous conditions. In 1932, Ella Maillart came to the Soviet Union, met with representatives of the intelligentsia. However, the main purpose of her visit was the study of Central Asia up to the border with China and the meeting with the nomads. She went on a trip with the Kyrgyz on horse to Tenir Too, reached the sands of Kyzylkum between Uzbekistan and the Aral Sea. Despite the winter cold, having avoided a meeting with the bandits and Soviet inspectors, she traveled from July 1932 to January 1933. Carefully documenting her experiences, Ella Maillart preserved the important for the history facts about formation of the country.
The permanent exposition includes 125 photographs from the expedition to Central Asia. The official opening ceremony will take place on September 10 at 11.00 a.m. in Karakol.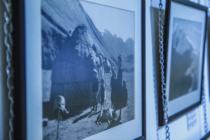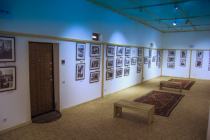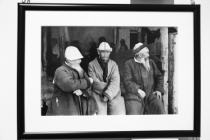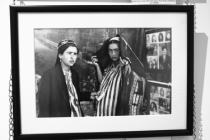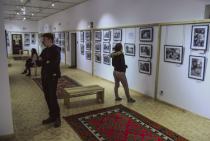 The museum is open daily from 9am to 5pm. Entrance costs 100 som for foreign visitors (approx 2$).
Contacts of museum:

+996 3922 53268
From Karakol city
You can get there by walking. Copy the location bellow.
Taxi
Contact - Taxi Salam 03922 52222