Visit Karakol

,

Kyrgyzstan

,

Karakol

,

Gagarina st.

,

28/26

,

722200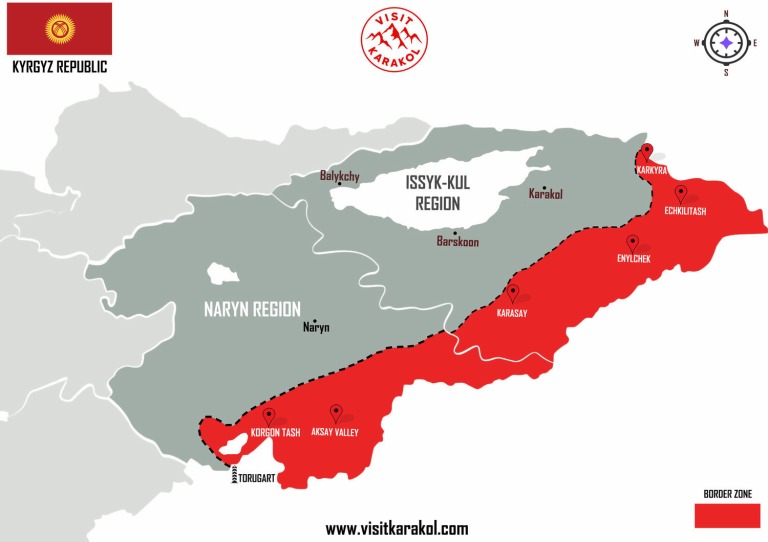 Permits to border territory:
We are pleased to offer our services in providing border permits in Karakol in order to pass border areas in Issyk-Kul and Naryn regions:

Issyk-Kul region:
Kara-Say and Akshyirak area
Naryn region:
Korgon-Tash (Torugart, Arpa valley)
Kyndy (At-Bashy, Ak-Sai valley, Kel-Suu lake)
Preparation of border permits taking a time, you need to contact with us beforehand. In order to obtain border permits, please send a request by email (

info@visitkarakol.com

) with the following information:
Copy of a passport
Dates of your stay in the border area
Point of destination and the purpose of your visit to the border area
The price and period of permit preparation will be stated in an email according to the request. Permits you will pick up in our office in Karakol or we will send ecopy via email.