Visit Karakol

,

Kyrgyzstan

,

Karakol

,

Gagarina st.

,

28/26

,

722200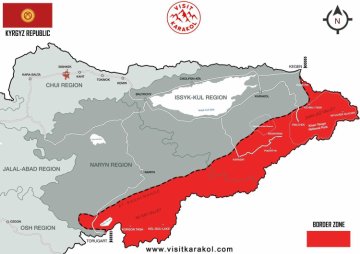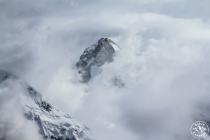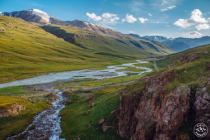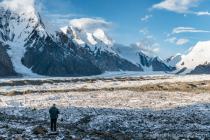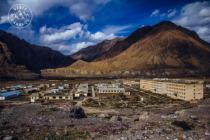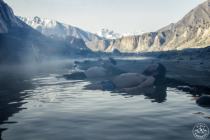 Permits for Border Territory in Kyrgyzstan:
Most of unique and untouchable places located in border area between Kyrgyzstan and China. To visit such places like Kel-Suu lake, Sary-Jaz valley, Karkyra valley, Kara-Tash hot spring, Inylchek glacier, Khan-Tengri peak, peak Pobeda you need border permits.
We are pleased to offer our services in providing border permits in Karakol city in order to pass border areas in Issyk-Kul and Naryn regions to visit such places: 
Issyk-Kul region: 
Kara-Say and Akshyirak area   
Inylchek or Engilchek glacier   
Karkara valley                                 
Echkilitash        
Naryn region: 
Korgon-Tash (Torugart, Arpa valley) 
Kyndy (At-Bashy, Ak-Sai valley, Kel-Suu lake) 
Preparation of border permits taking a time, you need to contact with us beforehand. In order to obtain border permits, please send a request by email (

info@visitkarakol.com

) with the following information: 
Dates of your stay in the border area
Point of destination and the purpose of your visit in the border area
The price and period of permit preparation will be stated in an email according to the request. Permits you will pick up in our office in Karakol.
Note:

Individual travellers who is requiring only permits to get to border zones carry all responsibility by themselves and they need to fill up the form, when they will take original of permits in our office or offices of our partners. 
Here you can find pictures and videos from Border zone: