Visit Karakol

,

Kyrgyzstan

,

Karakol

,

Gagarina st.

,

28/26

,

722200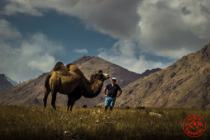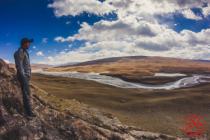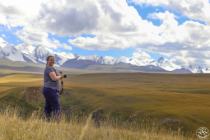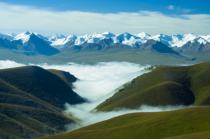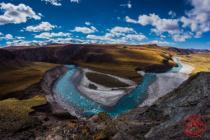 Ring of Sary-Jaz
Duration: 1 day
Period: May – September
Distance: 300km

This tour is for people who want to see some of the beautiful landscapes of the Kyrgyz Republic in one full day. We will drive around 7-8 hours with stops totaling 2-3 hours along the way. It is recommended, that if you have the time, to pursue the 2 day option of this trip, so as to break up the time spent in the car.

Description:
We depart early morning on 4wheel drive SUVs toward Sary-Jaz valley through Chon-Ashuu Pass (3822m) with breathtaking views from the top of the pass. On the way there, we will visit the Ak-Unkur cave which means "white hole" and is located 7km to the East from Echkili-Tash. The length of this cave is 70m and reaches heights of 10m. There are traces of ancient cave paintings discovered here.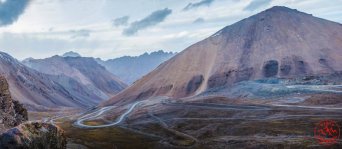 View from Chon-Ashu Pass (3822m). The mountains in this area have different colors which make it unique.
Many animals such as argali, ibex and others inhabit living in this mountainous kingdom. In Echkili-Tash you can see many snow capped peaks of the Sary-Jaz Range. From here, with clear weather, you can see the summit of one of our most famous peaks, Khan-Tengri (7010m). After lunch we move to Karkyra through Turuk Pass.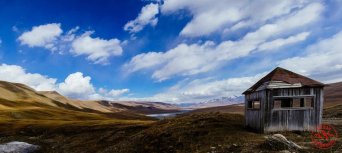 Old border check point at Turuk Pass
We will also visit Tamerlane's stones. Legend has it that when the commander and army left on their campaign, Tamerlane ordered every soldier to take a stone with them, and here, at the pass, they each laid their stone, creating a large mound. Upon returning from their war, each soldier who survived took a stone from the mound and placed it upon a new pile. What remains to this day is two memorials, one to those who survived and the other to their fallen comrades.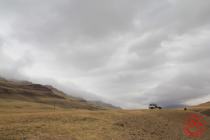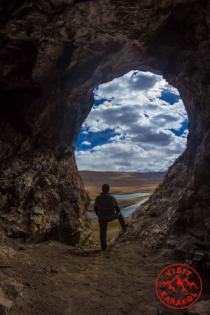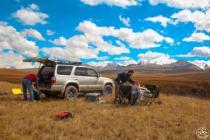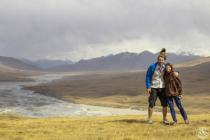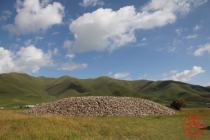 We will return to Karakol through Basharin pass.
You can read some comments on Sary-Jaz valley and reviews of our client Bjorn
Equipment
Equipment and items:
Trekking boots
Warm closes
Cap, sun glasess, high factor sun cream
Head-torch
First aid kit, if you have some disease
Recommended to have
Some Diamox pills against potential altitude sickness (if you don't have altitude adaptation)
Pocket knife
Important Notes
TOUR GRADE
This tour designed who want to see beautiful landscapes in untouched area with breathtaking views. Tour with long day drive. YOU NEED TO TAKE A PASSPORT WITH YOU FOR THAT TOUR.
INSURANCE
Travel insurance is NOT included. We recommend that clients have their own travel insurance against illness, injury, loss/damage to personal belongings. In case of emergency our staff will make all the best to delivery you to hospital or other point and solve your problem, insurance will cover your charges, if you don't have insurance, you will be required to cover charges by yourself.
TIPPING
Service of local staff is included to the program; however, it is polite to tip to local staff if the service has been very good. Also at your discretion, you might also consider tipping your tour manager in appreciation of the efficiency and service you receive.
Price
Price of tour:
up to 3 people – 205 USD, SUV 4х4
up to 5 people – 245 USD, Mitsubishi Delika 4х4
Important: YOU NEED TO TAKE A PASSPORT WITH YOU FOR THAT TOUR.
Price including:
Driver-guide
Vehicles selected category
Coffee/tea during the tour
Notice:
Lunch is not included to the price. Please book lunch boxes beforehand, if you need them. Otherwise, you can take a lunch individually.
Permits to enter pre border zone, not included to the price, you need to book a tour beforehand in order to have time to prepare permits. Per permit per person is 30 USD (in frame of tour), details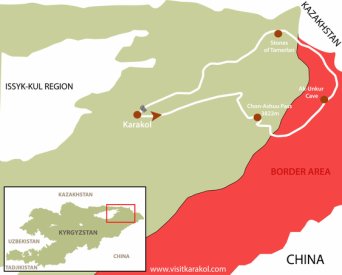 Road to Sary-Djaz. Intro (teaser 2)
Processing video...