Visit Karakol

,

Kyrgyzstan

,

Karakol

,

Gagarina st.

,

28/26

,

722200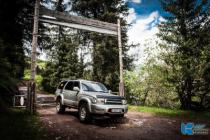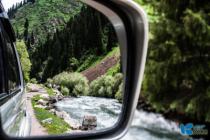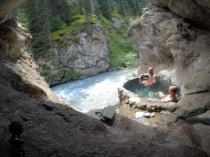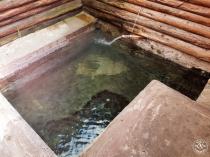 Altyn-Arashan tour
This is a favorite destination of tourists from all over the world. Altyn-Arashan (2400m), which translates to Golden Spa, is a valley retreat, high up in the mountains, filled with natural hot springs and quaint guest houses. It is located near Karakol and Issyk Kul Lake, in northeastern Kyrgyzstan.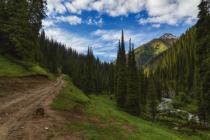 There are numerous different soaking pools at your disposal. From self contained tubs in private wooden huts to open stone pools along the river's edge and even pools high up in the peaks. The average temperature varies from 30-40 degrees celcius with some ability to control the temperature based on the pool. The sulfurous water is believed to cure aching joints, skin ailments, and even indigestion. The valley itself is in the Arashan State Nature Reserve and is classified as botanical research area. Researchers have recorded nearly 20 snow leopards and serveral bears in the area.
It is suggested that anyone suffering from cardiovascular diseases, high or low blood preasure, or any onther medical condition, consult with their physician before partaking in the hot springs.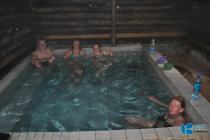 Altyn-Arashan lies along a trekking route from Teploklyuchenka (Ak-Suu) and cointains Palatka Peak (5020m) in its southern part.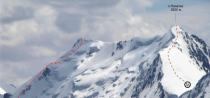 Duration of tour: 5-6 hours
Price of transportation to both ways https://visitkarakol.com/class_trucks
Lunch is not included in the price: 300 som for a lunch box per person.
Payment for hot springs is not included in the price: 200 som per person