Visit Karakol

,

Kyrgyzstan

,

Karakol

,

Gagarina st.

,

28/26

,

722200


SCENIC TOUR FROM KARAKOL TO BISHKEK
That tour is good for travellers who did some activities around Karakol and need go back to Bishkek, but want to see some extra scenic and breathtaking places as alpine Son-Kul lake 3016, south cost of Issyk-Kul lake, Suusamyr valley and Too-Ashu pass 3416m.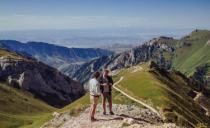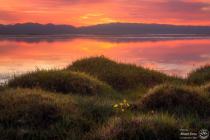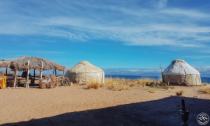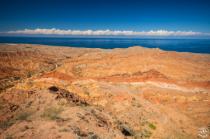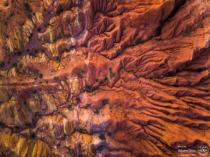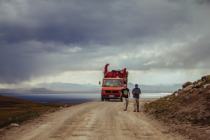 Day 1. Karakol – Kochkor village, 250km 
We start our tour from Karakol to Kochkor village along the picturesque south shore of Issyk-Kul lake. One of the interesting sights of south shore is Fairytale canyon (Skazka). Amongst the weird rock formations there is a ridge which resembles two walls of fortification, something like the Great Wall of China, rising vertically out of the surrounding sandstone. The rocks vary in color from a sandy yellow to red and orange, and there are also colorful striations visible in places which show the different chemical composition of the rocks. 
We continue our trip to Bokonbaevo village, we will have a lunch in Bel-Tam yurt camp located on the shore of Issyk-Kul lake and visit felt factory, where will be shown the process of production of felt product, especially Kyrgyz carpets (shyrdak). You may not only watch, you will be able to participate in this process.  
The next point is Kochkor village. Accommodation and dinner in guesthouse. Folklore show with national instruments will be demonstrated for you
Day 2. Kochkor village – Kyzyl-Oi village, 250km 
In the morning departure to Son-Kul lake. Here during the warm summer months, they graze their cattle in the summer pasture live and in small farmsteads, which are called jailoo. You could see rest of real nomads only Son-Kul Lake, men all day long they ride horses and graze the cattle, which they collected from close villages. Women taking care of children and do housework: clean, cook, bake bread, make delicious butter and other dairy products from cow and horse milk. In the summer pasture, almost all the food is of natural, local products: meat, milk, butter and airan (local yogurt). Here you can see a lot of horses that graze and breed on their own. These noble animals are a particularly nice fit into the Alpine-like meadows. We will have a lunch at Yurt camp located on the shore of Son-Kul lake. After spending some time at Son-Kul, we proceed further to Kyzyl-Oi village via Kara-Keche pass 3384m. This pass is popular for cyclists and off-road lovers. Accommodation and dinner in CBT guest house in Kyzyl-Oi village.
Day 3. Kyzyl-Oi village - Bishkek, 250km 
After breakfast we departure to Bishkek. After Kyzyl-Oi we proceed to natural treasure of Inner Tian-Shian, to Suusamyr valley, which is between Kyrgyz and Talas Ala-Too ranges. The Suusamyr valley is located on the altitude of 2000-3200 m and its length is 155 km. Further our road will pass through Too-Ashuu pass, it is a majestic place, which is 135 km away from Bishkek and lies at the altitude of 3400 m. The road, which connects the north and south capitals. This place has amazing landscapes, which will take your breath away. There are strong winds here and tops of the mountains are covered by snow all year round, but the air is exceptionally fresh and clean here. Very beautiful pass which make you feel positive emotions and make pleasant memories about this trip. Arrival to Bishkek, end of service.
Duration:
3 day (7-9 hours of driving per day)
Highest point:
high pass Chon-Ashuu pass - 3416m
Road:
50% of the road is asphalt and the rest of the road is gravel
Area
: Issyk-Kul, Naryn and Chui regions
Connection:
Signal connection available at guesthouses
Equipment
Equipment and items tour:
Trekking boots
Warm closes and extra closes to exchange
Cap, sun glasess, high factor sun cream
Head-torch
Bottle for water
Toiletries
First aid kit, if you have some disease
Recommended to have
Insect repellants (for lower elevations)
Some Diamox pills against potential altitude sickness (if you don't have altitude adaptation)
Pocket knife
Important Notes
WATER
Bottled water will be provided during the tour.
TOUR GRADE
The tour is good for all type of tourists. Just need to pay attention to altitude sickness.
INSURANCE
Travel insurance is NOT included. We recommend that clients have their own travel insurance against illness, injury, loss/damage to personal belongings. In case of emergency our staff will make all the best to delivery you to hospital or other point and solve your problem, insurance will cover your charges, if you don't have insurance, you will be required to cover charges by yourself.
MEAL
We will have meal at yurt camps and guesthouse, who got used to prepare food for tourists, however you need to tell us beforehand if you have some preferences or you are vegeterian.
TIPPING
Service of local staff is included to the program; however, it is polite to tip to local staff if the service has been very good. Also at your discretion, you might also consider tipping your tour manager in appreciation of the efficiency and service you receive.
Price
1 person - 756$
2 person - 924$
3 person - 1056$
4 person - 1476$
5 person - 1680$
6 person - 1812$
7 person - 1944$
8 person - 2076$
9 person - 2208$
10 person - 2340$
Price include:
English speaking driver-guide for group up to 4 people
Driver and guide for group more than 4 people
Transportation
Double or twin accommodation
Full board
Felt and Folklore shows
Payment to sights