Visit Karakol

,

Kyrgyzstan

,

Karakol

,

Gagarina st.

,

28/26

,

722200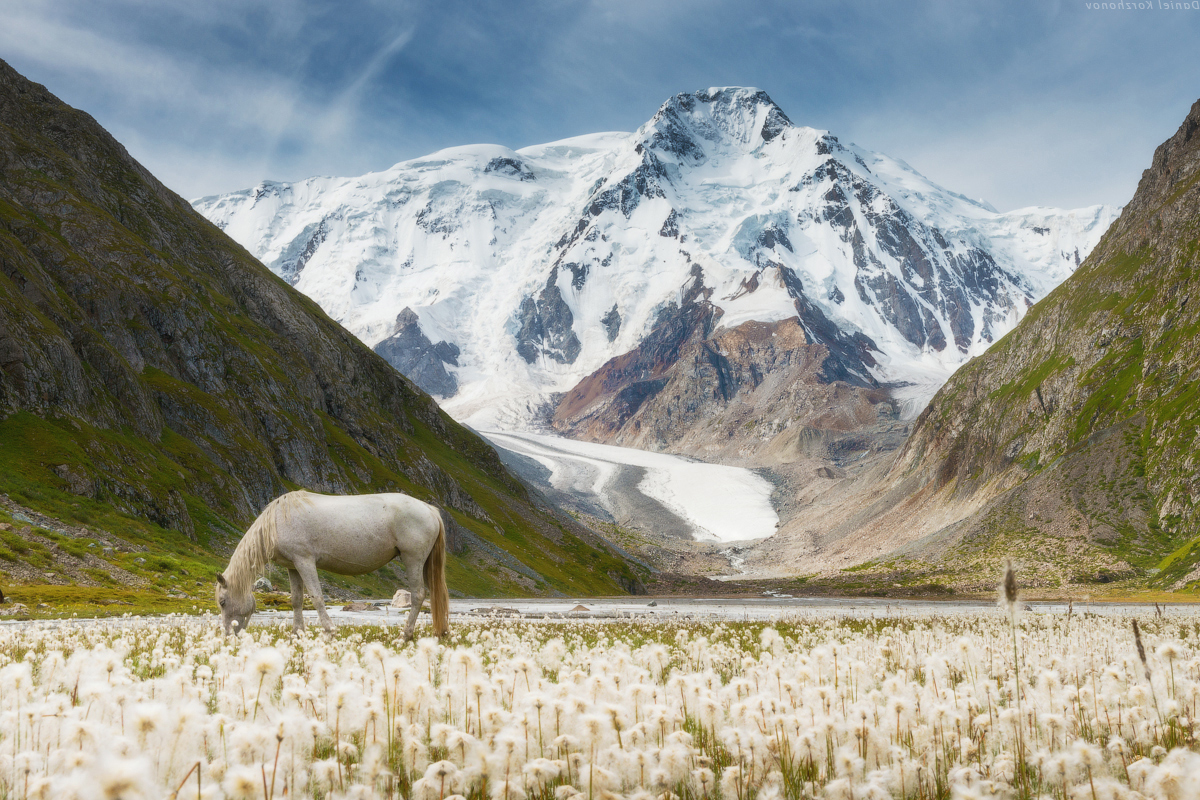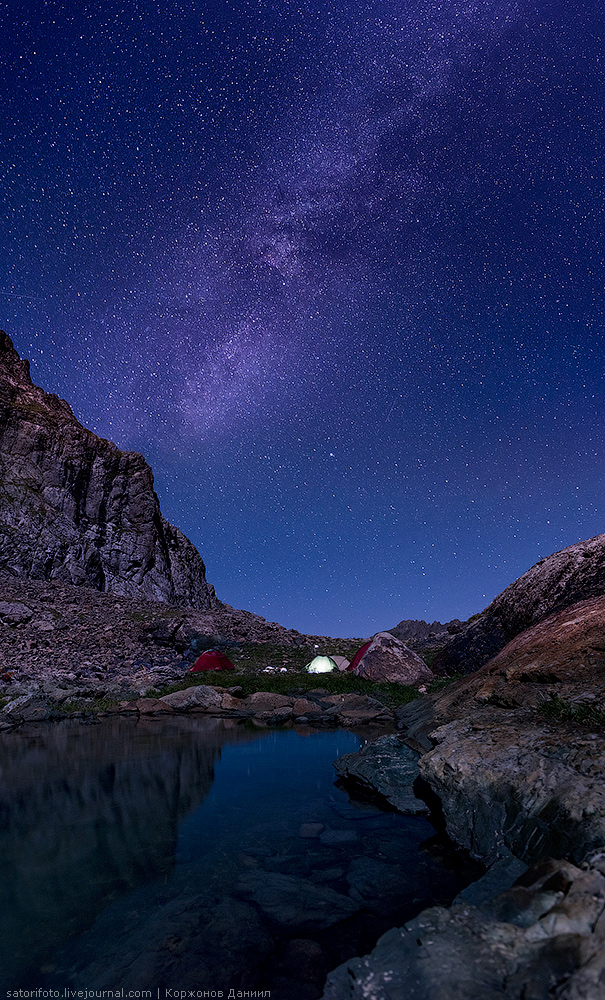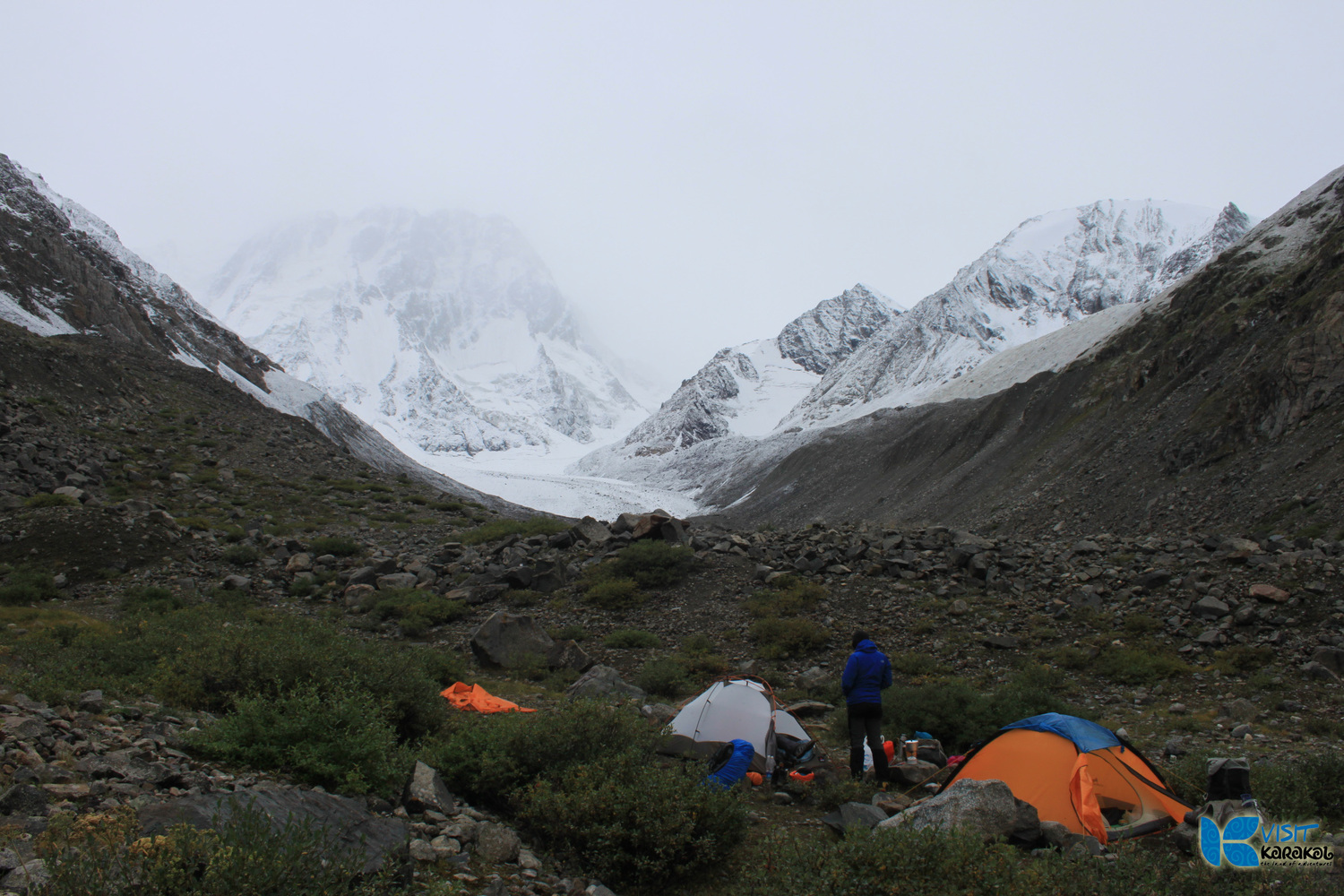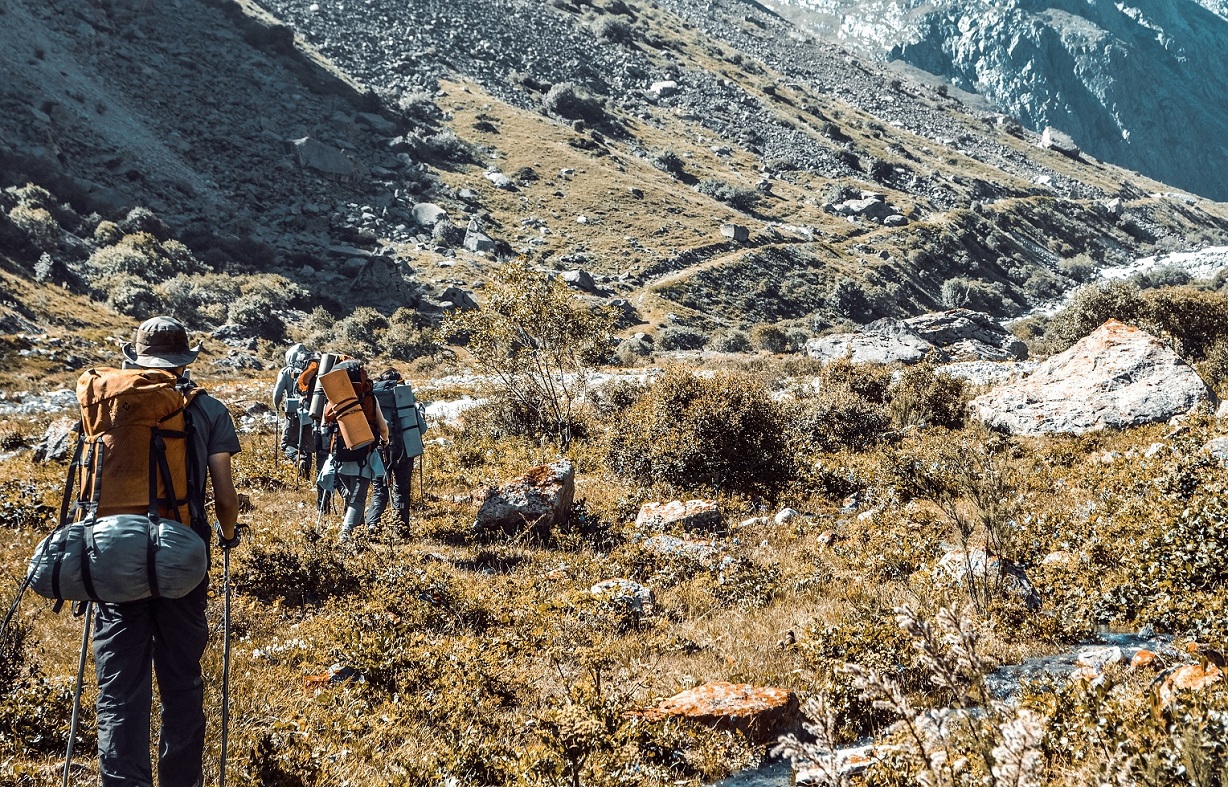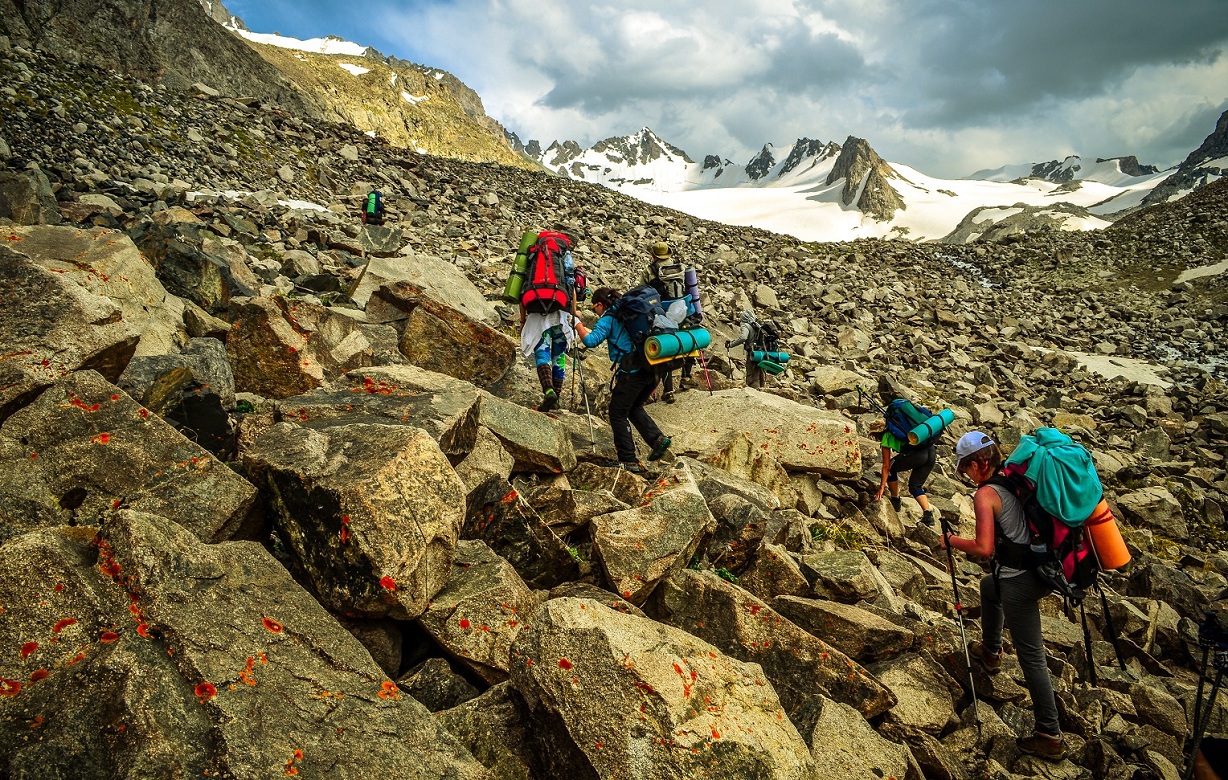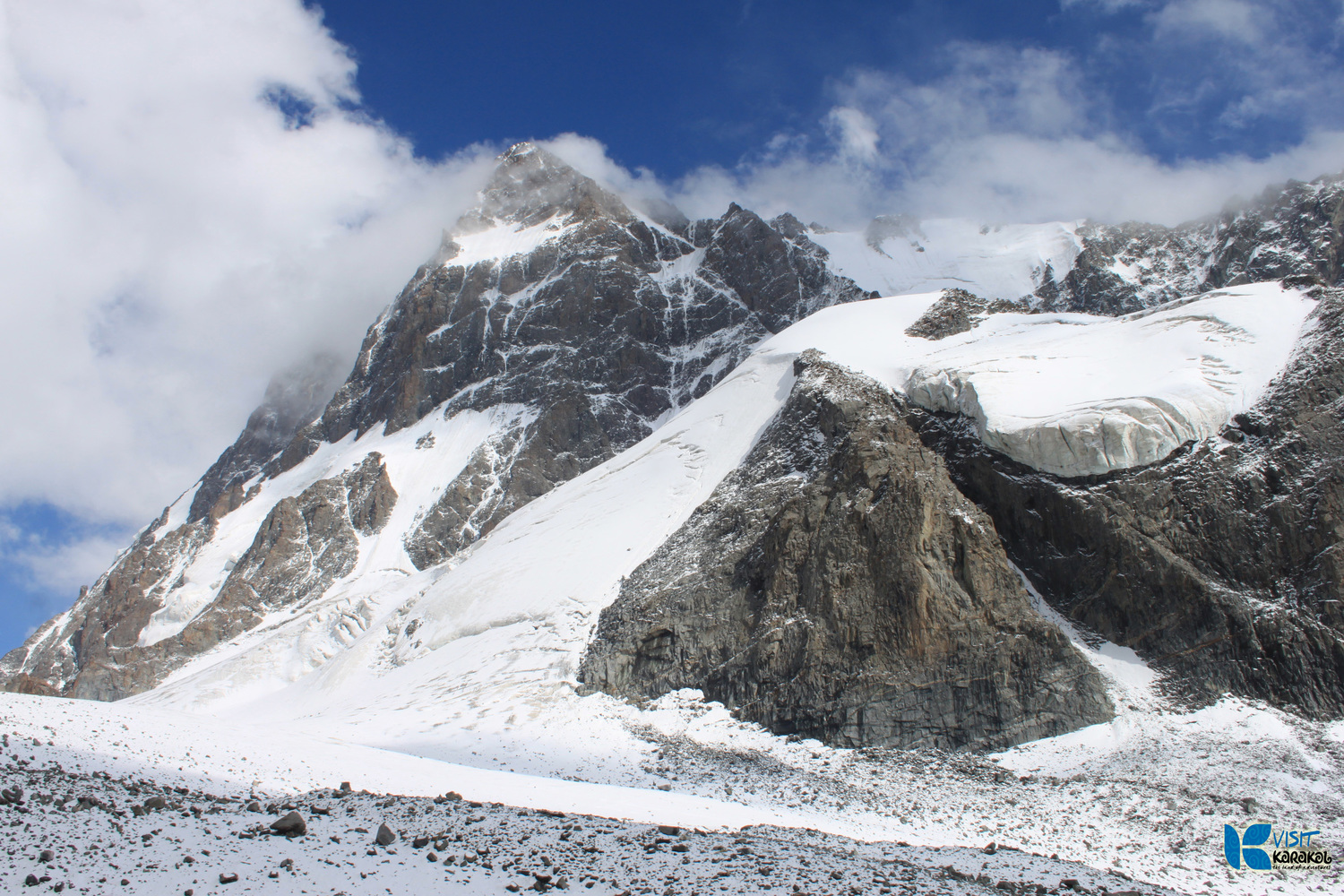 Trekking on glaciers of Terskey Ala-Too
Duration: 6 days
Season: June-September
Region: Issyk-Kul, Terskey Ala-Too
Day 1. Karakol – Alp Camp, 10km, +400m, 4-5 hours of trekking.
We departure from Karakol by car to Karakol valley, after first bridge, we start our pedestrian tour. We will walk up to Alps Camp along beautiful Karakol valley. On the way we will go by Small Lakes, waterfalls, calm waters of Karakol river. There are a lot of grazing horses that give more charm to this valley. Camping in the Alps Camp.
Day 2. Alp camp – On-Tor gorge, 11km, +600m, 4-5 hours of trekking
After breakfast, we proceed further by Karakol valley and then to On-Tor gorge, we will walk almost to the foot of Peak Karakol 5216m. We will put our camp before one-hour walk to the glacier. You could enjoy with beauty of the Peak Karakol from camp at second part of the day.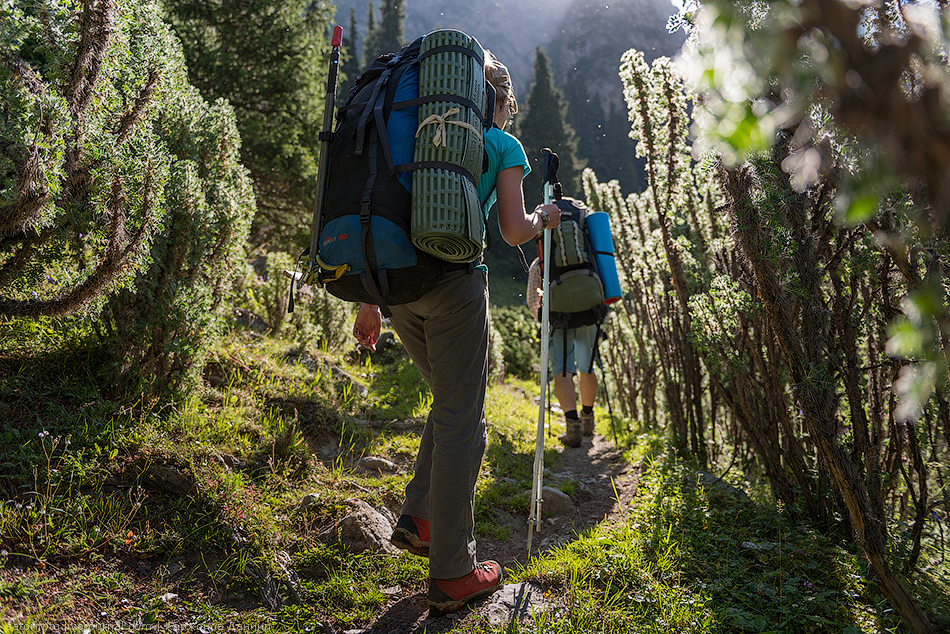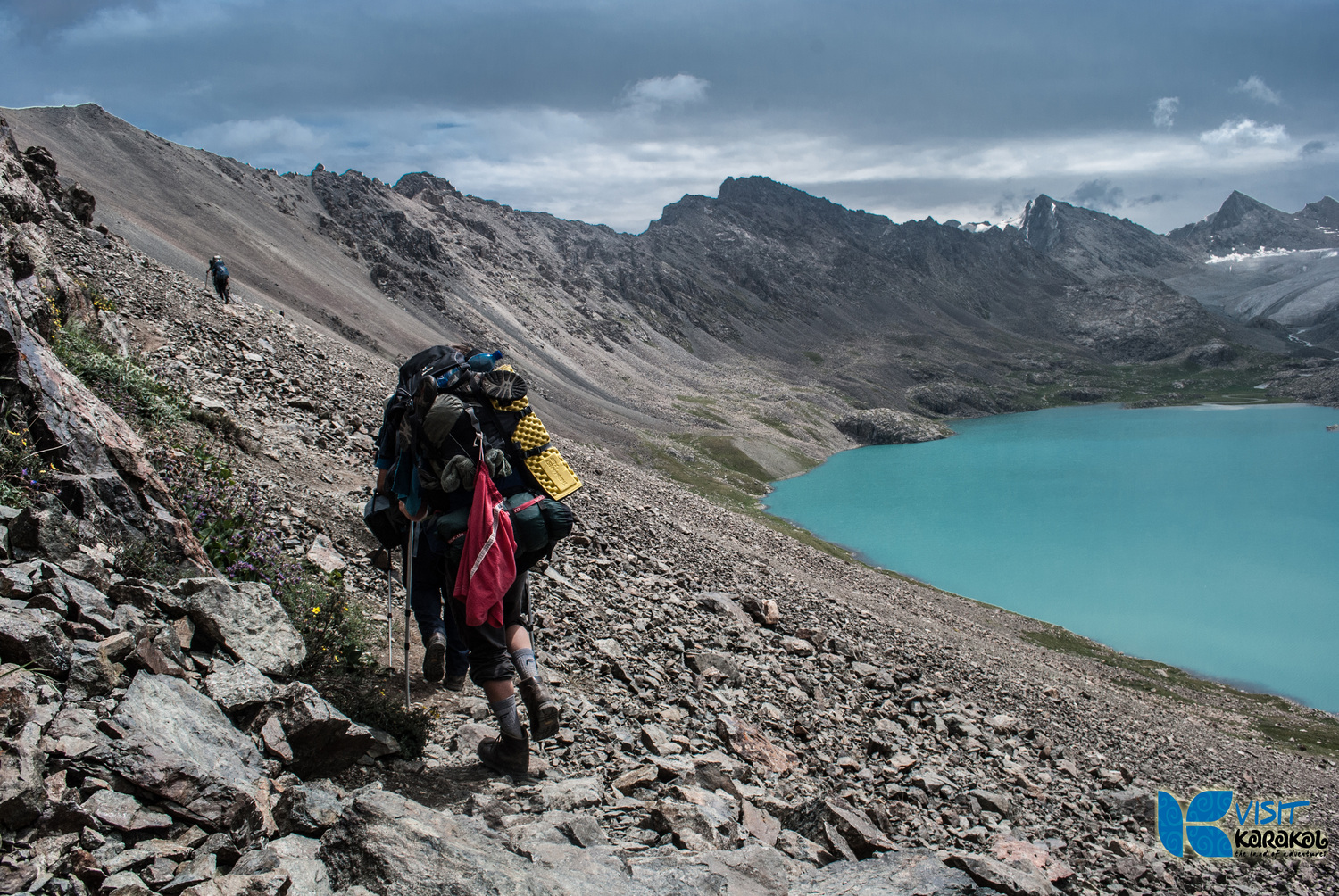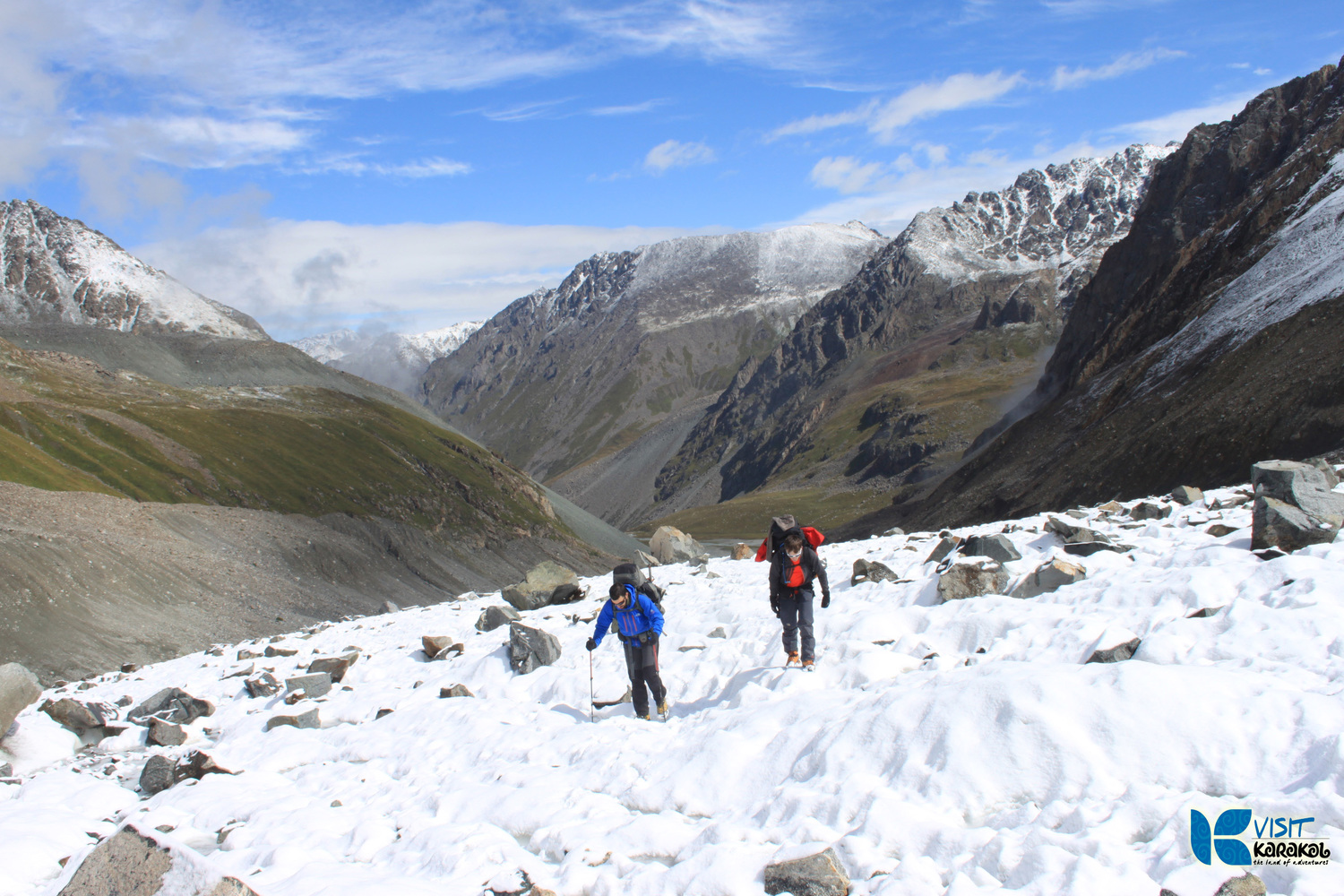 Day 3. On-Tor gorge – Kol-Tor gorge, 14km, +850m, 6-7 hours of trekking
We start this day with a training on passage of On-Tor and Kol-Tor glaciers. Passage of On-Tor glacier through On-Tor pass under the sides of Karakol and Jigit peaks with further proceed to Kol-Tor glacier and after to Kol-Tor valley. The height of the pass 3980 meters. In summer the glacier is open, there are no rifts. The next point is Kol-Tor West (Djigit) glacier, flat, without rifts, and in the end of summer-open. Further trek continues down along the valley, by the right shore of the river. Camping in Kol-Tor valley.
Day 4. Kol-Tor gorge – Ala-Kul lake, 12km, +650m, 6-7 hours of trekking
Descent along Kol-Tor valley up to confluence of On-Tor and Kol-Tor rivers, here we turn to the right and climb to Panoramny (panoramic) pass 3600m, level of difficulty- 1A.Here you will enjoy a fantastic view on Ala-Kul lake, two five thousanders- Karakol and Jigit peaks, Terskey Ala-Too range and many other amazing mountains and summits. Come down to the Ala-Kul lake (3532m). Camping by the lake. Approximate walking distance - 10 km,+1000m.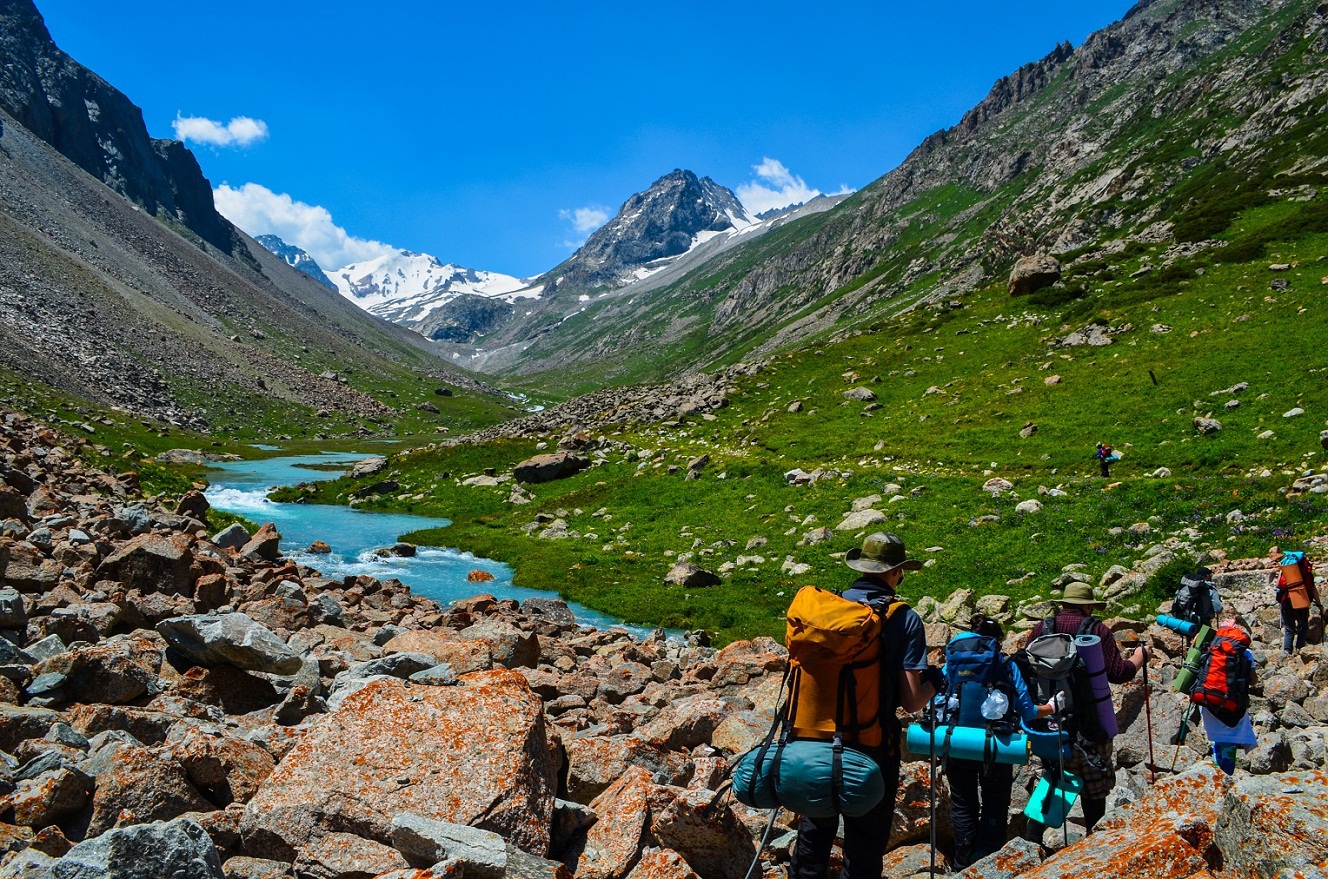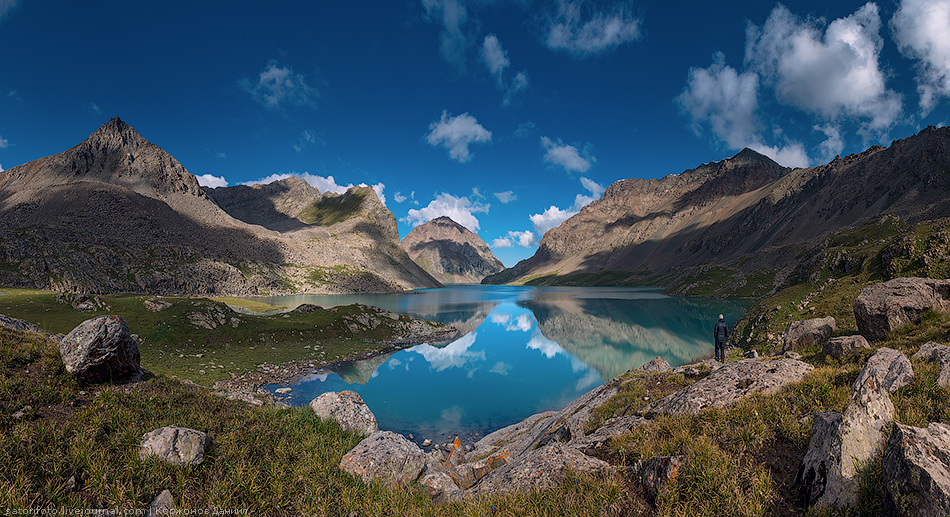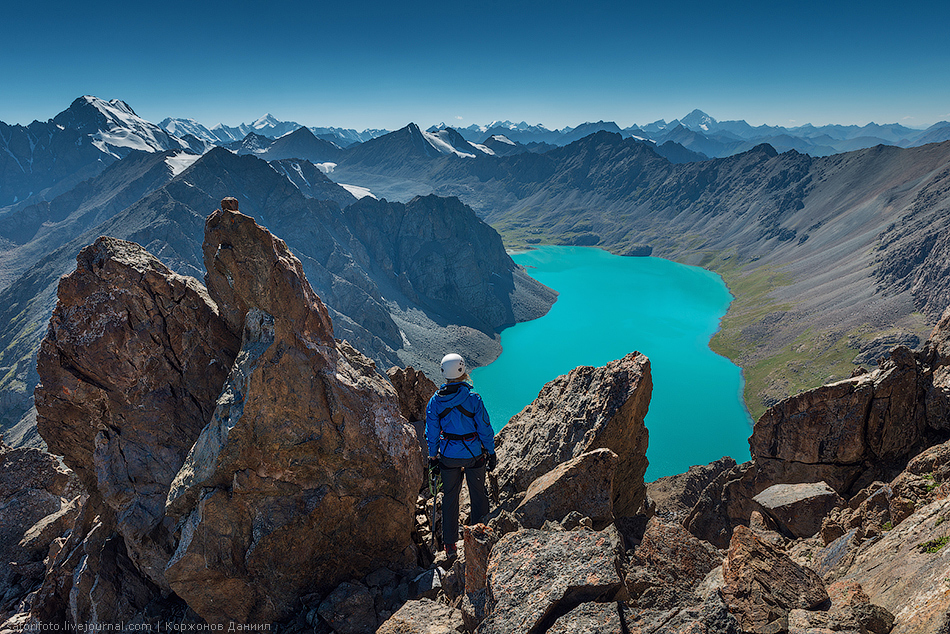 Day 5. Ala-Kul lake – Altyn-Arashan, 13km, -1000m, 5-6 hours of trekking
After breakfast we climb to Ala-Kul pass 3800m (+300m) and further proceed to Keldike valley. Our next point is Altyn-Arashan (Golden Spa). Extremely picturesque views of Altyn Arashan attract large number of tourists. Altyn Arashan resort is famous for its hot springs. You will have an opportunity to bath in the pool with radon water. Dinner and accommodation in guesthouse or yurt.
Day 6. Altyn-Arashan - Karakol, 10km, -450m, 3-4 hours of trekking
After breakfast we come down to forestry along Altyn-Arashan valley, where the car will pick us up and take to Karakol. On arrival to Karakol is city tour. We will visit Holy Trinity Church, Dungan Mosque and local souvenir shops. End of the service.
The prices includes:
Transfer by 4-wheel drive car
Staff (guide, cook, porter(s) (each porter brings 15 kg for 1 person, that weight including food, tents, cooking staff and private things of clients). Additional porter 30 USD per day.
Accommodation and hot springs in Altyn-Arashan
1 tent for 2 people, mats, crampons and ropes for walking on the ice
Entrance fee in Karakol National Park
Groups of over 9 people are granted an additional 1 guide assistant

Groups of over 7 people are granted an additional cook assistant

Level of difficulty: This track is oriented for people with good health and training, because the route consists of long passages over rough terrain, sharp fluctuations in temperature and ascents to a height of 4000 meters above sea level.
Conditions: You must have warm clothes, hiking shoes and a raincoat, sunglasses, sunblock. If you have a particular disease, you should carry your own first aid kit with essential medicines.