Visit Karakol

,

Kyrgyzstan

,

Karakol

,

Gagarina st.

,

28/26

,

722200


The Pearl Ala-Kul lake - 4 Days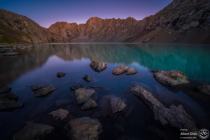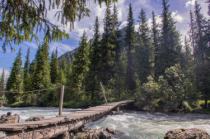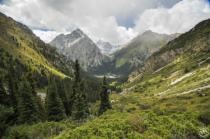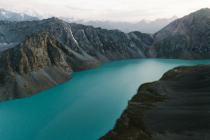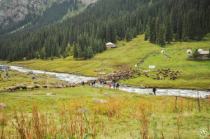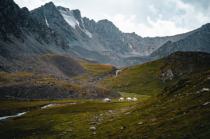 1 Day: Karakol – Sirota hut, 11 km, +600m, 5-7 hours of trekking
Meeting in hotel and transfer to Karakol gorge until the first bridge, whence we start our hiking tour until "Sirota" hut by Kurgaktor gorge. Serebryannikov Valeriy Nikolaevich, famous guide, instructor and alpinist, founded this place. This place suits for camping.
2 Day: Sirota hut – Ala-Kul lake – Keldike gorge, 9 km, +850m, 5-7 hours of trekking
We continue hiking to Ala-Kul lake (3533m). Ascent from Sirota hut to the lake takes approximately 2-3 hours. The lake is 2.3 km wide and 700 meters across, frozen from October to May and and surrounded by peaks and glaciers, you will have an amazing view of Terskey Ala-Too mountain peaks chain. The descent from the pass by the rocky path to the lake and continue along the coast to the waterfall, flowing from the lake. Dinner and camping in Keldike gorge. (3200m).
3 Day: Kelgike valley – Altyn-Arashan valley, 11km, -1100m, 3-4 hours of trekking
Our next point is Altyn Arashan valley (3 hours). Extremely picturesque views of Altyn Arashan attract large number of tourists. Altyn Arashan resort is famous for hot springs. You will have an opportunity to bath in the pool with radon water. Dinner and accommodation guesthouse.
4 Day: Altyn-Arashan - Karakol, 10km, -450m, 3-4 hours of trekking
Morning excurcion to hot wild springs. Walking to "Lastochkino gnezdo" (swallow's nest), Queen Frog and heart shape bathes. Walking down by Altyn-Arashan gorge to Aksu village. Close to noon car will pick you up and bring you to place of your stay in Karakol. End of the service.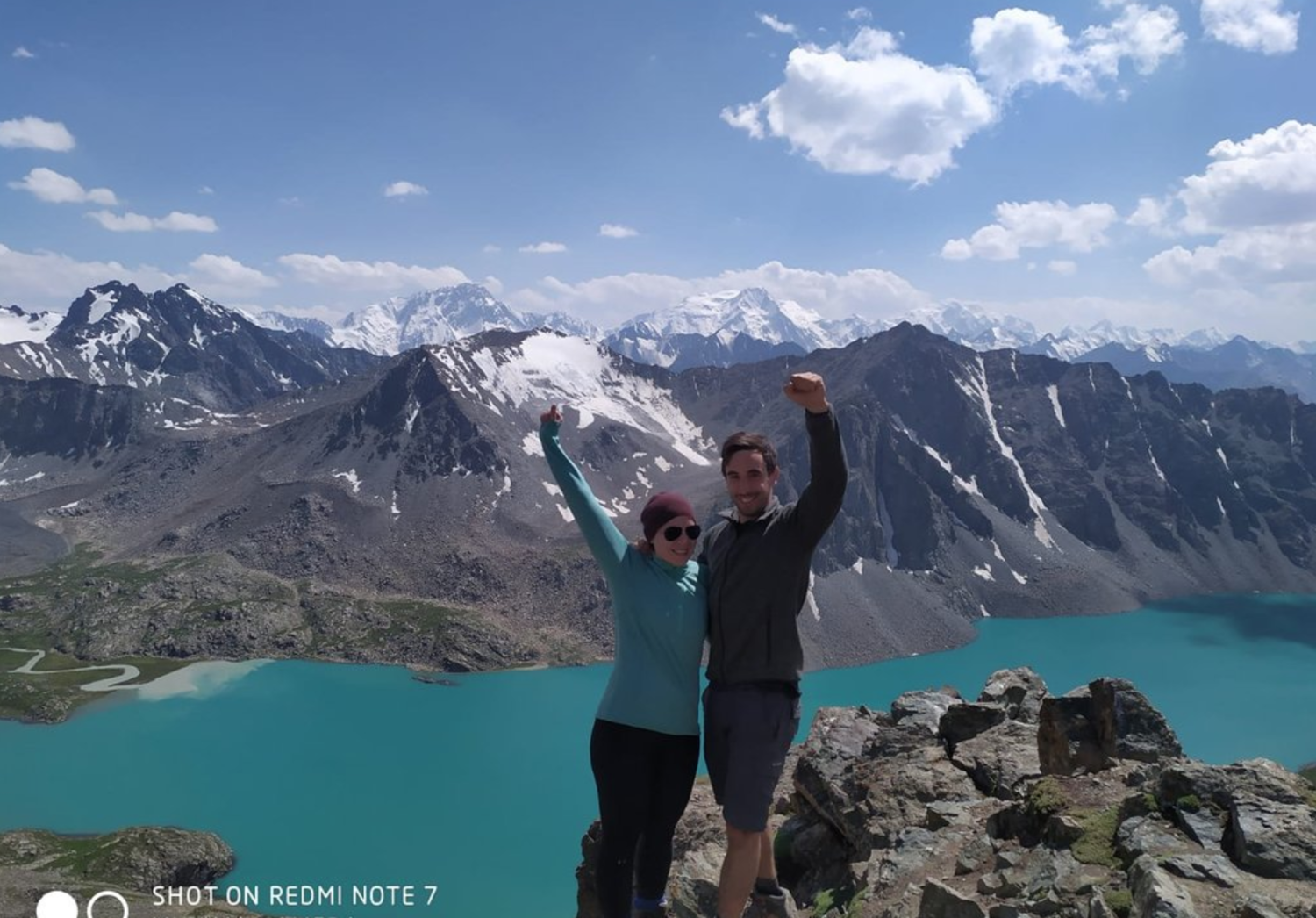 We did the Ala-Kul track in 4 days with a very funny and friendly team. The organisation was perfect and we never had so much food during hiking trips :) The landscape was absolutely overwhelming and we had much luck with the weather. Thanks to the team, had a really great time with you :)
Distance:
Total 65km (Walking part 39km)
Route:
Karakol - Karakol gorge - Ala-kul lake - Keldike valley - Altyn Arashan gorge - Karakol 
Highest point:
pass between Ala-Kul lake and Keldike valley 3860m
Area
: Issyk-kul region, Terskey Ala-Too mountains range
Connection:
No signal connection
Level of difficulty:
This route suits for people with good health and physical training, because the route consists of long transition over founderous terrain, sharp fluctuations in temperature and climbing to a height of 3860 meters above sea level. However, 4 days trekking program is easiest from all programs to Ala-Kul lake.