Visit Karakol

,

Kyrgyzstan

,

Karakol

,

Gagarina st.

,

28/26

,

722200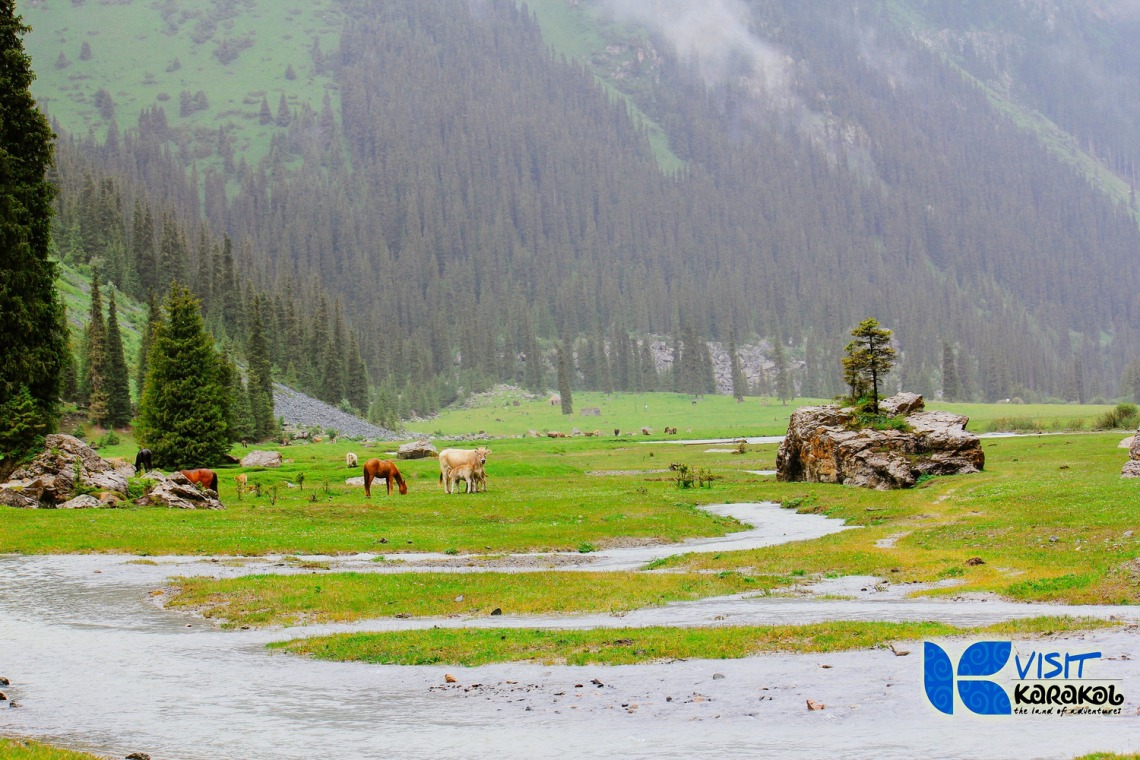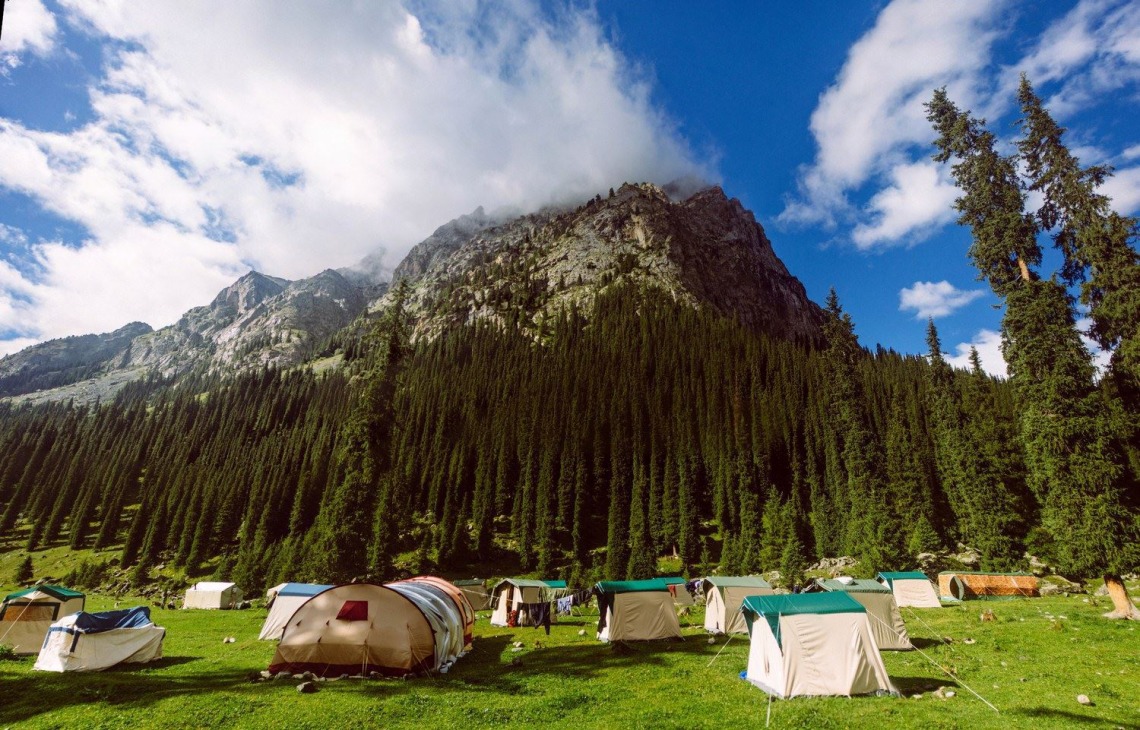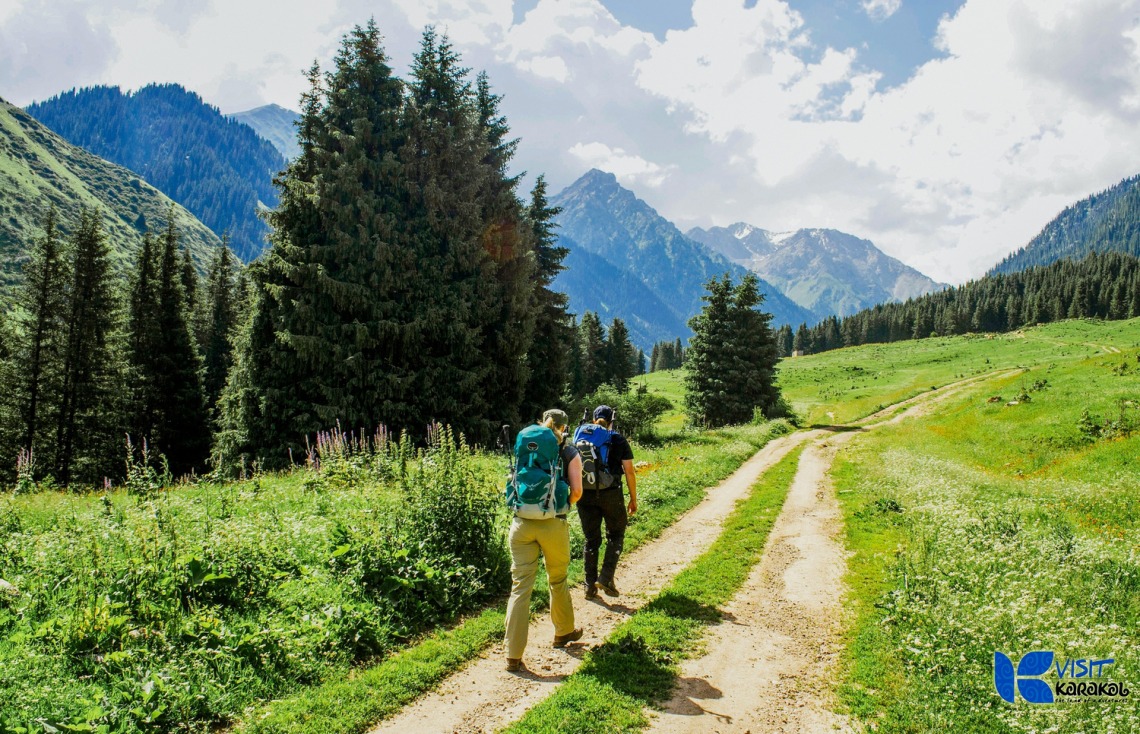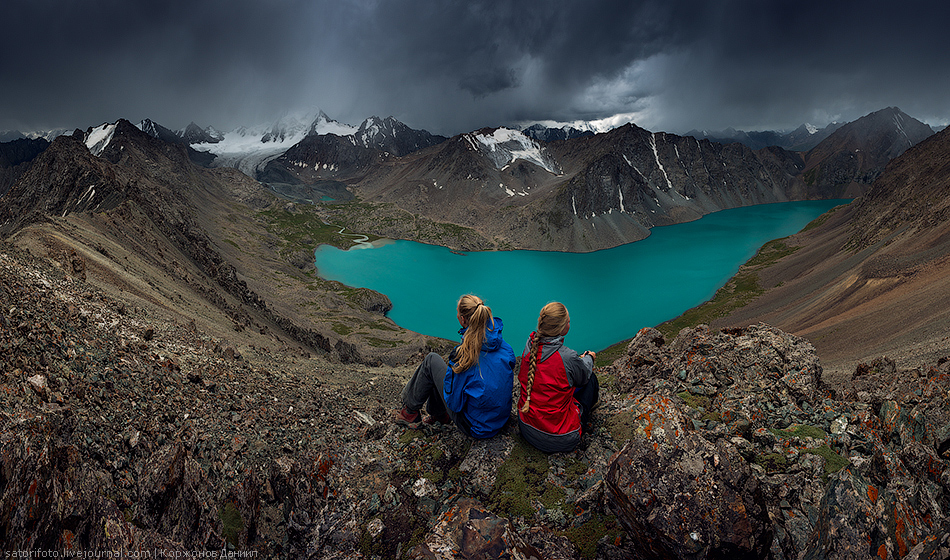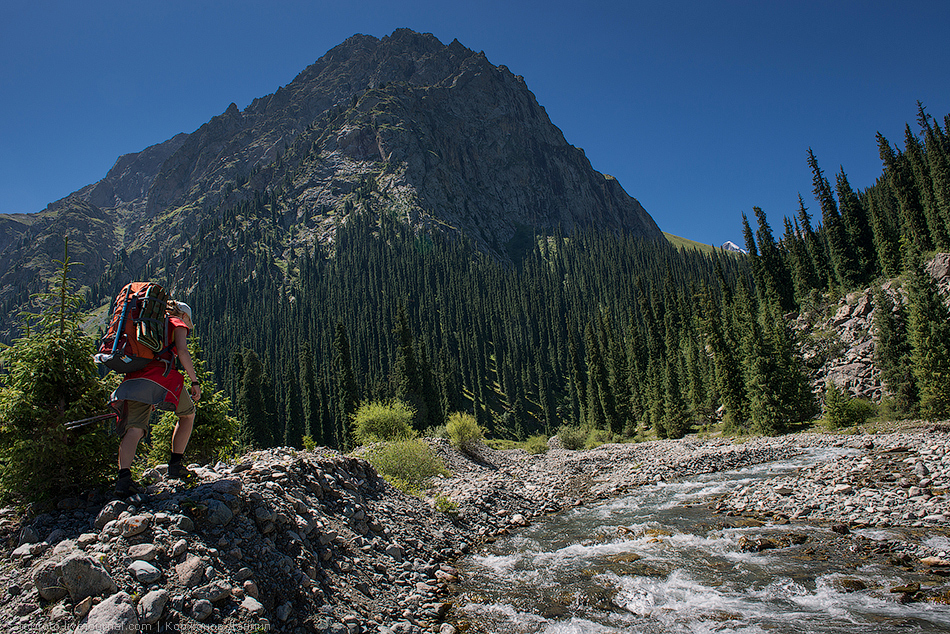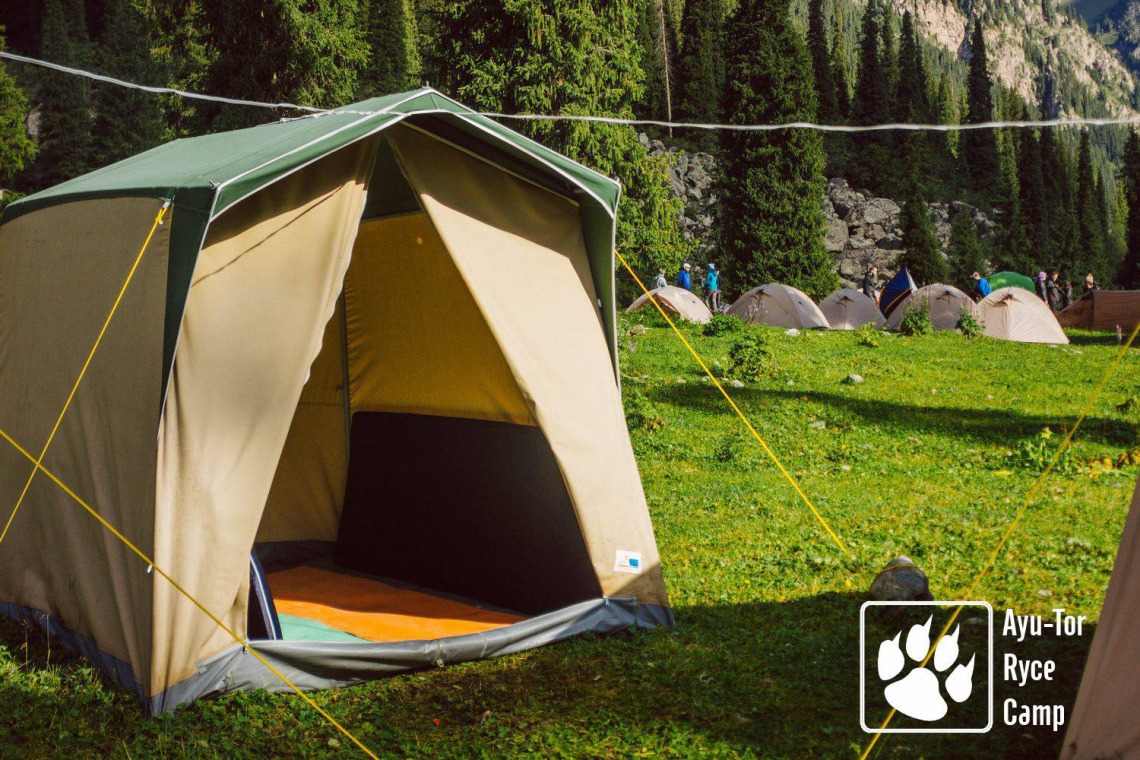 Radial trekking in Karakol valley
Duration: 4 days
Season: June-September
Region: Issyk-Kul, Terskey Ala-Too range
Day 1. Karakol – Alp Camp, 10km, 450m, 3-4 hours of trekking
We departure from Karakol by car to the Karakol valley, after first bridge, we start our pedestrian tour. We will walk up to Alps Camp along beautiful Karakol valley. On the way we will go by Small Lakes, waterfalls, calm waters of Karakol river. There are a lot of grazing horses that give more charm to this valley. Our camping place will be at Ayu-Tor Ryce Camp for the rest of the days on the altitude 2550m. That place is connecting with roads, which bring to Ala-Kul Lake, Telety pass, On-Tor, Kol-Tor gorges and ideally for everyday radial trekking.
Day 2. Alp Camp – Peak Karakol, 18km, +500m, 6-7 hours of trekking
We start our long trekking day to the foot of Peak Karakol, it takes about 4-5 hours to one way. Karakol peak is located at south shore of Issyk-Kul lake, in Oguz-Bashy massif. Karakol peak has a shape of ice trapezium. There is a small corrie glacier under it. Two big glaciers fall away at the sides of the peak. The height is 5280m. The flow from the glacier form a waterfall. On arrival to the glacier, you will have a view on Karakol peak, Slonenok and Brigantina. Photoshoot and returning to the camp. Rest and overnight at camp.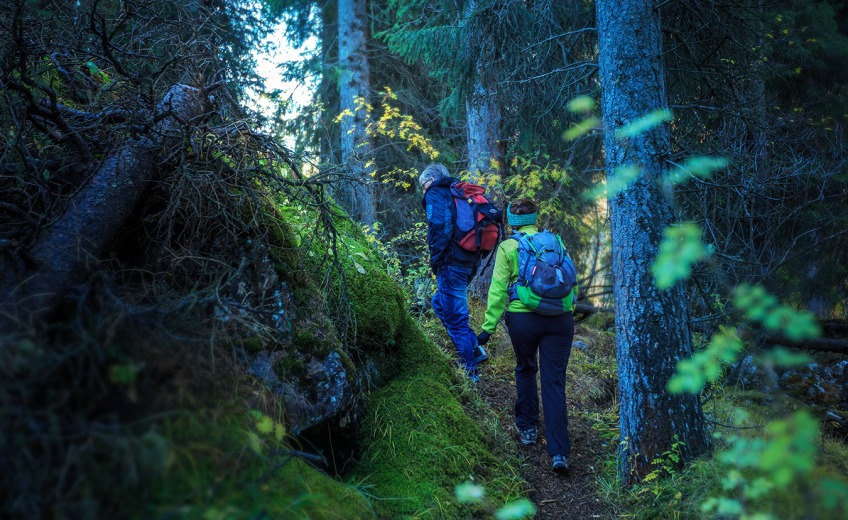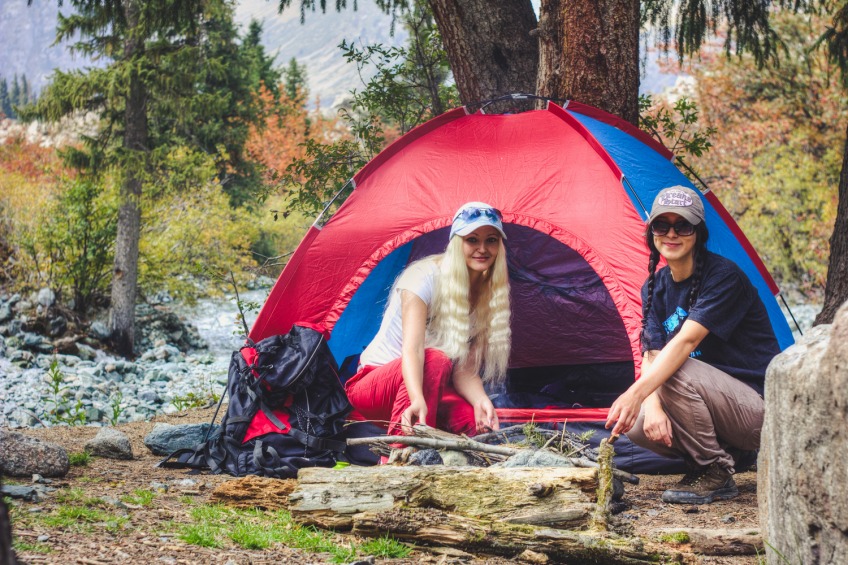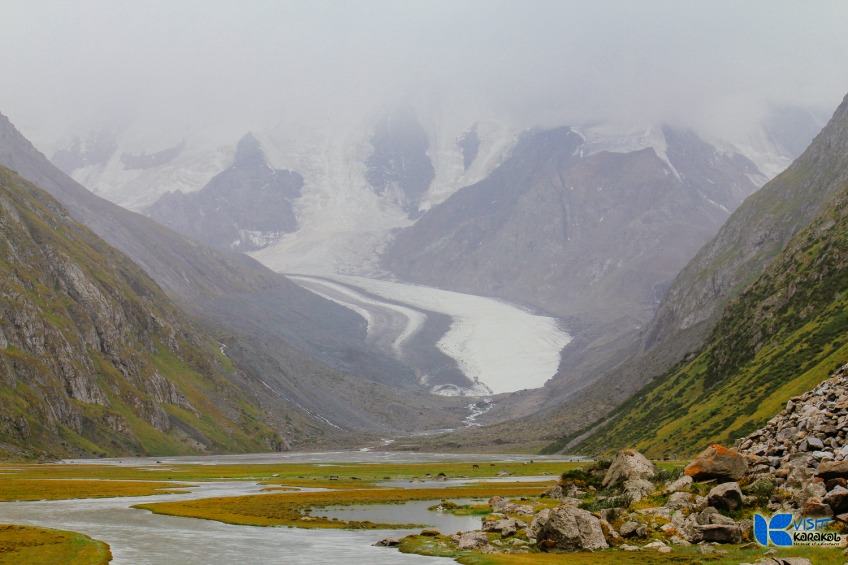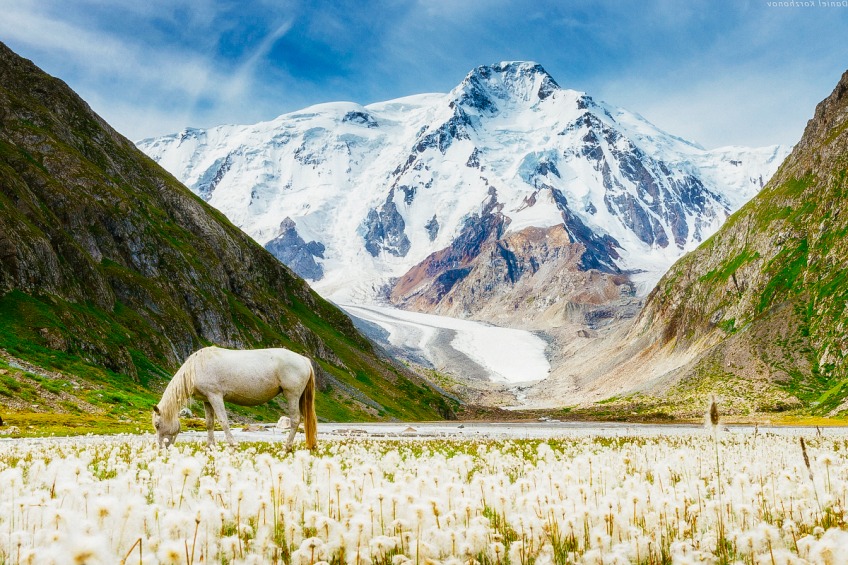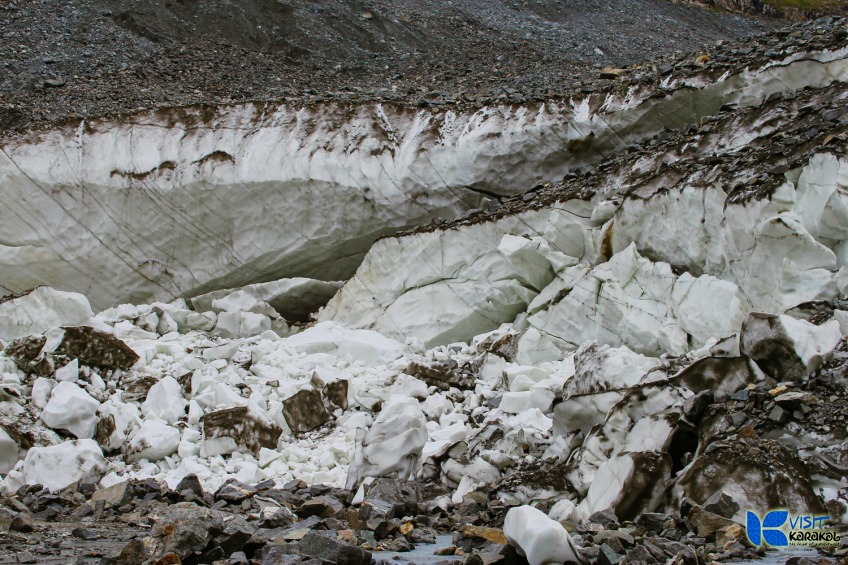 Day 3. Alp Camp – Ala-Kul Lake, 11km, +1000m, 7-9 hours of trekking
The Ala-Kul lake lies in the glacial valley of the left riverhead of Kurgaktor river, at an altitude of 3533 meters above sea level with beautiful views of the snow-capped peaks.On arrival to Ala-Kul lake – lunch, relax, walk. After short rest on Ala-Kul lake, coming down to Alp Camp. Rest and overnight at camp.
Day 4. Alp Camp – Karakol, 10km, -450m, 3-4 hours of trekking
We will have time to take a sunbath and have a rest after breakfast. We start coming down close to noon from Alp Camp and then 3-4-hour descent to the beginning of Karakol valley, whence you will be picked up by car and delivered to hotel.

Level of difficulty: this trek is oriented for people with good physical training and health.
Conditions: You must have warm clothes, hiking shoes and a raincoat, sunglasses, sunblock. If you have a particular disease, you should carry your own first aid kit with essential medicines.

The price including:
Transfer by 4-wheel drive car
Full board at Ayu-Tor Ryce Camp
Sauna on the territory of camp
English speaking guide
Entrance fee in Karakol National Park
Accommodation at Ayu-Tor Ryce Camp, 2 person in 1 tent

Luggage delivery to Camp