Visit Karakol

,

Kyrgyzstan

,

Karakol

,

Gagarina st.

,

28/26

,

722200


Pearl Ala-Kul Lake - 1 Day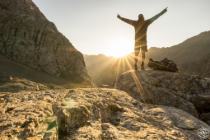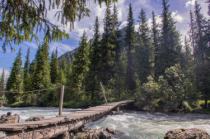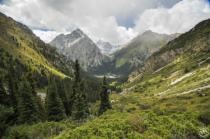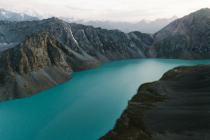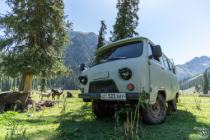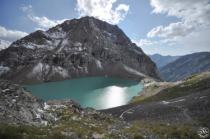 Transfer from Karakol city to the Alp Camp in Karakol valley. It will take 2-3 hours of driving. On the way to Alps Camp we will proceed from the steppe foothills to mountain forests, woodlands, to subalpine and alpine meadows and even to the realm of eternal snow with bare rocks and glaciers. On arrival to Alps Camp we will start hiking to Ala-Kul lake (3533m), both ways may take from 6 to 10 hours, depends on the level of physical training of the group. 
The lake lies in the glacial valley of the left riverhead of Kurgaktor river, at an altitude of 3532 meters above sea level with beautiful views of the snow-capped peaks. You will be amazed by this extraordinary lake. Ala-Kul lake is a rock-dammed and hidden treasure between lofty Terskey Ala Too Mountains. On arrival to Ala-Kul lake – lunch, relax and walk back down to Alps Camp, whence the car will pick up back to your place of stay in Karakol. 
Distance:
Total 50km (Walking part 13km)
Route:
Karakol valley – Ala-Kul lake - Karakol
Highest point:
pass between Ala-Kul lake and Sirota hut 3533m
Area
: Issyk-kul region, Terskey Ala-Too mountains range
Connection:
No signal connection
Level of difficulty:
This route suits for people with good health and physical training, because the route consists of long transition over founderous terrain, sharp fluctuations in temperature and climbing to a height of 3533 meters above sea level. 
Equipment
Equipment and items for trekking part:
Good trekking boots with high proper ankle support and good thread
Waterproof rain jacket and warm closes
Cap, sun glasess, high factor sun cream
Daypack 20-30 litters and rain cover
Head-torch
Bottle for water
First aid kit, if you have some disease
Recommended to have
Walking sticks
Water purification tablets or a water filter (more details in Notes)
Some Diamox pills against potential altitude sickness (if you don't have altitude adaptation)
Pocket knife
Important Notes
WATER
While on a trek, you are in the wild to enjoy the nature and the thrill of it. Its very important that you stay healthy and do not take ill on the trek to have a joyful experience in the wild. Water is important during trekking. Water can be a cause of stomach problems on a trek. On the other hand, you need to drink lots of water to stay hydrated. Water in some hills are also the source of water for animals and wild animals on the higher area. Always fetch water from running streams. The faster the better. Stagnant water has high risk of bearing pathogens, irrespective of the cold surrounding. Whereas, as fast gushing water has very low chances of bearing pathogens in it. It even has less particulate materials. You will be able to fill up water from natural springs, it's the best as it acts as a natural filter and has very less chances of having particles in it. Local people same as a lot of tourist don't have a problems to drink water from the source, however if you are not sure please bring water cleaning pills with you for the trek from your homeland. You will not be able to find water cleaning pills in Kyrgyzstan.
TRECKKING GRADE
You need to have a good level of fitness and previous trekking experience is recommended. Trekking days are generally longer, challenging and at higher altitudes up to 3533 meters. Terrain may be difficult and ascents and descents are often demanding, especially during rain or snow.
INSURANCE
Travel insurance is NOT included. We recommend that clients have their own travel insurance against illness, injury, loss/damage to personal belongings. In case of emergency our staff will make all the best to delivery you to hospital or other point and solve your problem, insurance will cover your charges, if you don't have insurance, you will be required to cover charges by yourself.
MEAL
We are providing lunch box
TIPPING
Service of local staff is included to the program; however, it is polite to tip to local staff if the service has been very good. Also at your discretion, you might also consider tipping your tour manager in appreciation of the efficiency and service you receive.
Price
1 person - 176$
2 person - 210$
3-4 person - 242$
5-6 person - 290$
Price include:
English speaking guide (middle level)
Transportation
Lunch boxes
Entrance fees to Karakol National Park