---

Kyrgyzstan is a unique Сentral Asian nation that boasts some of the world's most beautiful mountain scenery. The country's welcoming people, fascinating history, rich cultural heritage, and breathtaking landscape are rapidly turning it into a popular destination for people with a yearning for adventure and an appreciation for nature's beauty.

Kyrgyzstan's growing tourist industry is creating ever more opportunities for thrill-seekers to go wild outdoors. Here are just 8 of the exciting wilderness activities you can enjoy in this fresh tourism frontier.


1. Trekking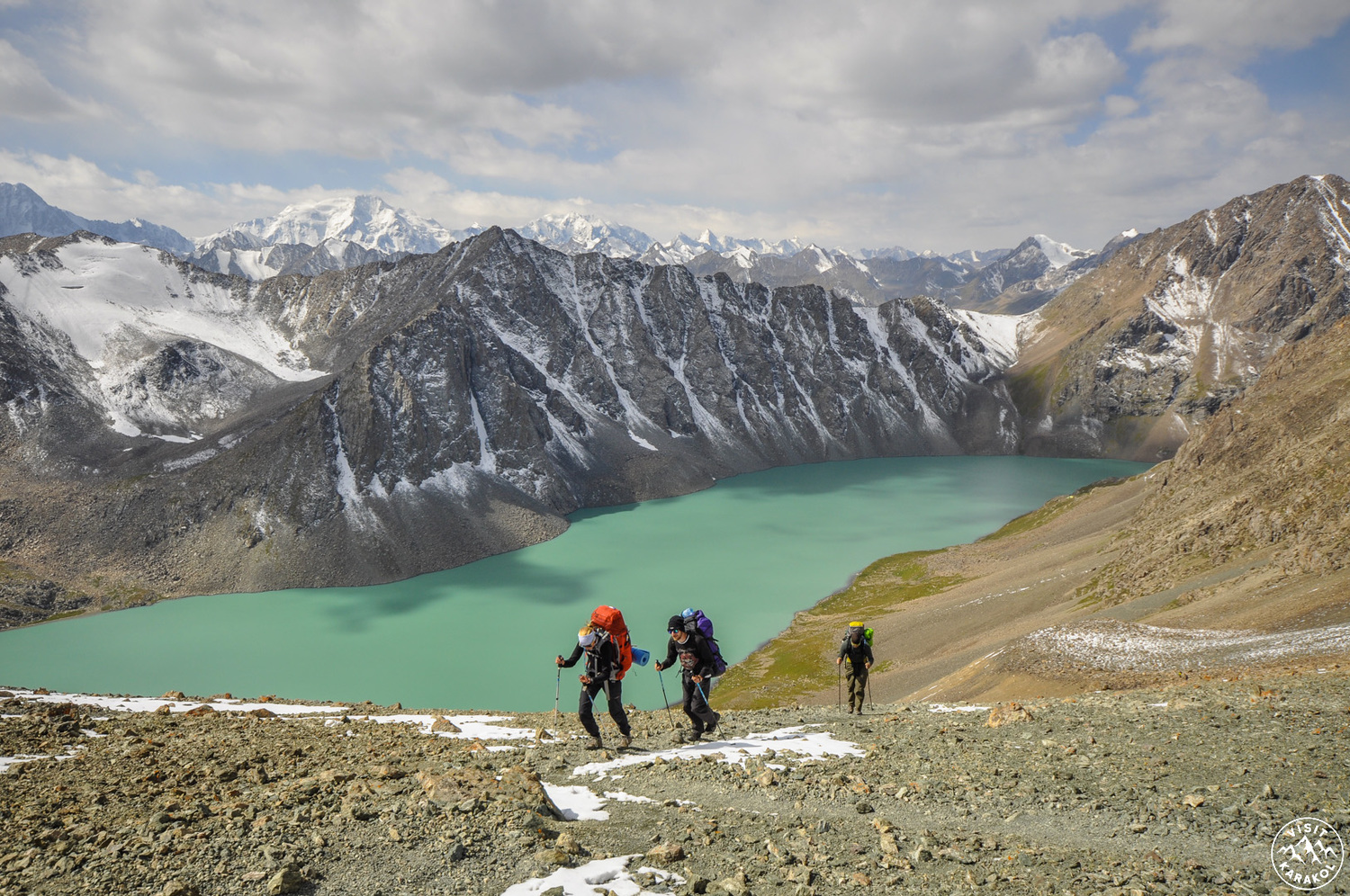 Despite the high altitudes in Kyrgyzstan, the climate is predominately continental and the sun shines for around ¾ of the year. This makes Kyrgyzstan a perfect destination for
long-distance hiking adventures
. So, grab your hiking boots and get ready for an adventure. Recent tourism development means that there are many new trails opening up every year. Savvy trekkers often take advantage of 4-wheel drive tours. These tours transport you to remote trailheads from which you can enjoy shorter day-hikes to see the most beautiful sites without a multi-day trek. Visit Karakol operate a fantastic tour of the Sary-Jaz area of the Khan-Tengri National Park.
On this tour,
you'll enjoy treks through the park that provide panoramic views of Khan-Tengri Peak and enable you to visit a protected area of endangered plant and animal species. Watch out for the extremely rare snow leopards that inhabit the park.
The majority of the new trails are designed for longer treks that take days rather than hours to complete. However, this allows enthusiastic hikers to reach remote wilderness areas few outsiders have ever seen. There you'll see pristine lakes, stunning waterfalls, and breathtaking mountain scenery. Karakol in northeastern Kyrgyzstan is the 4th biggest city in the nation and a great base for hiking adventures into the Tian Shan Mountains. During these long treks, you may have the opportunity to experience sleeping in the traditional yurts used by the nomadic Kyrgyz. The Kyrgyz are friendly and welcoming people. If you're lucky, you may be invited to join a local family for a meal and sample the delicious local Kyrgyz cuisine.


2. Stargazing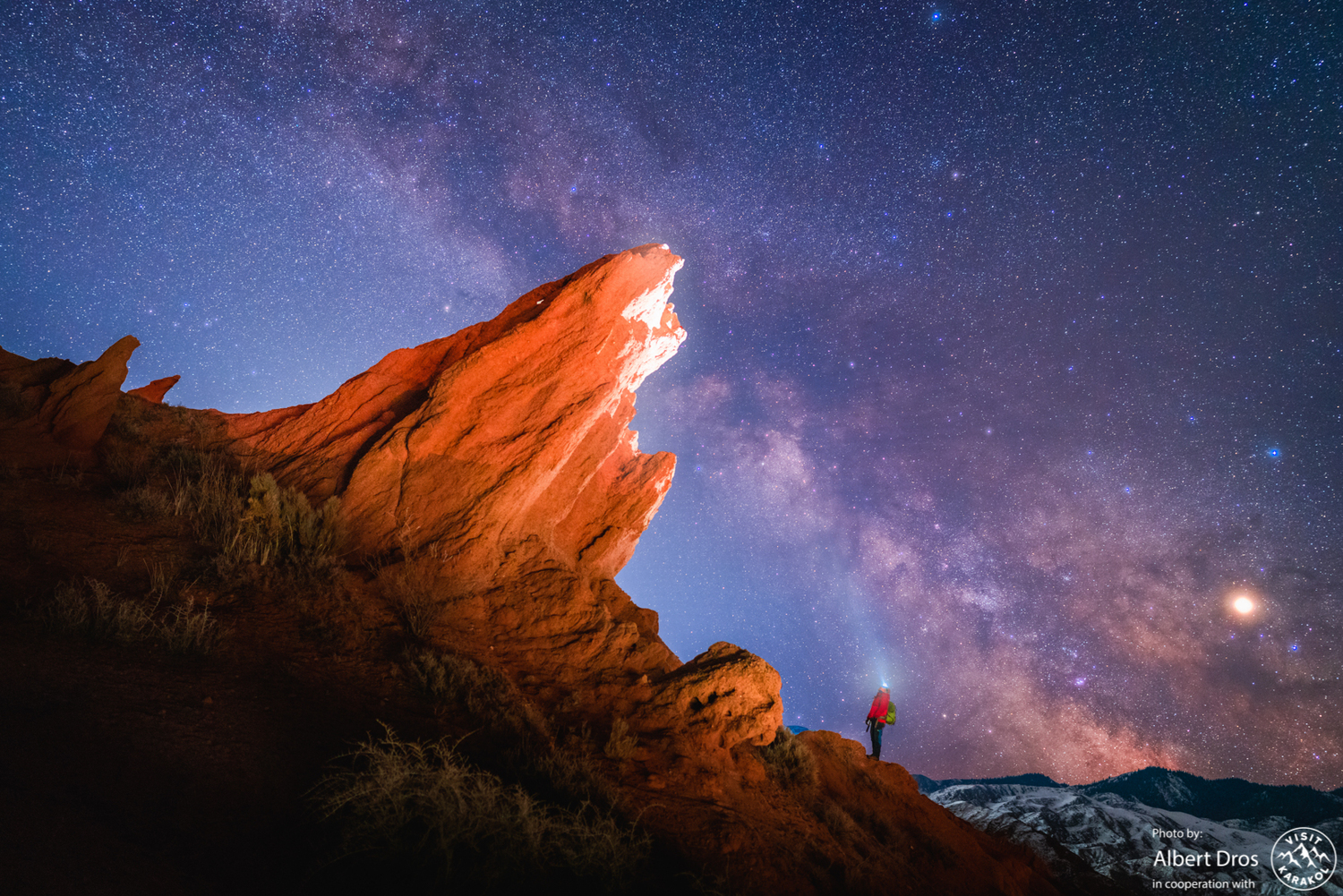 While you're enjoying those long treks and sleeping under the stars, you have an excellent opportunity to spend time stargazing at night. With no streetlights, you might need
night-vision goggles
to find your way around. But the high elevations combined with a lack of light pollution make the Tian Shan Mountains a fantastic destination for anyone interested in astronomy.


3. Mountain bike riding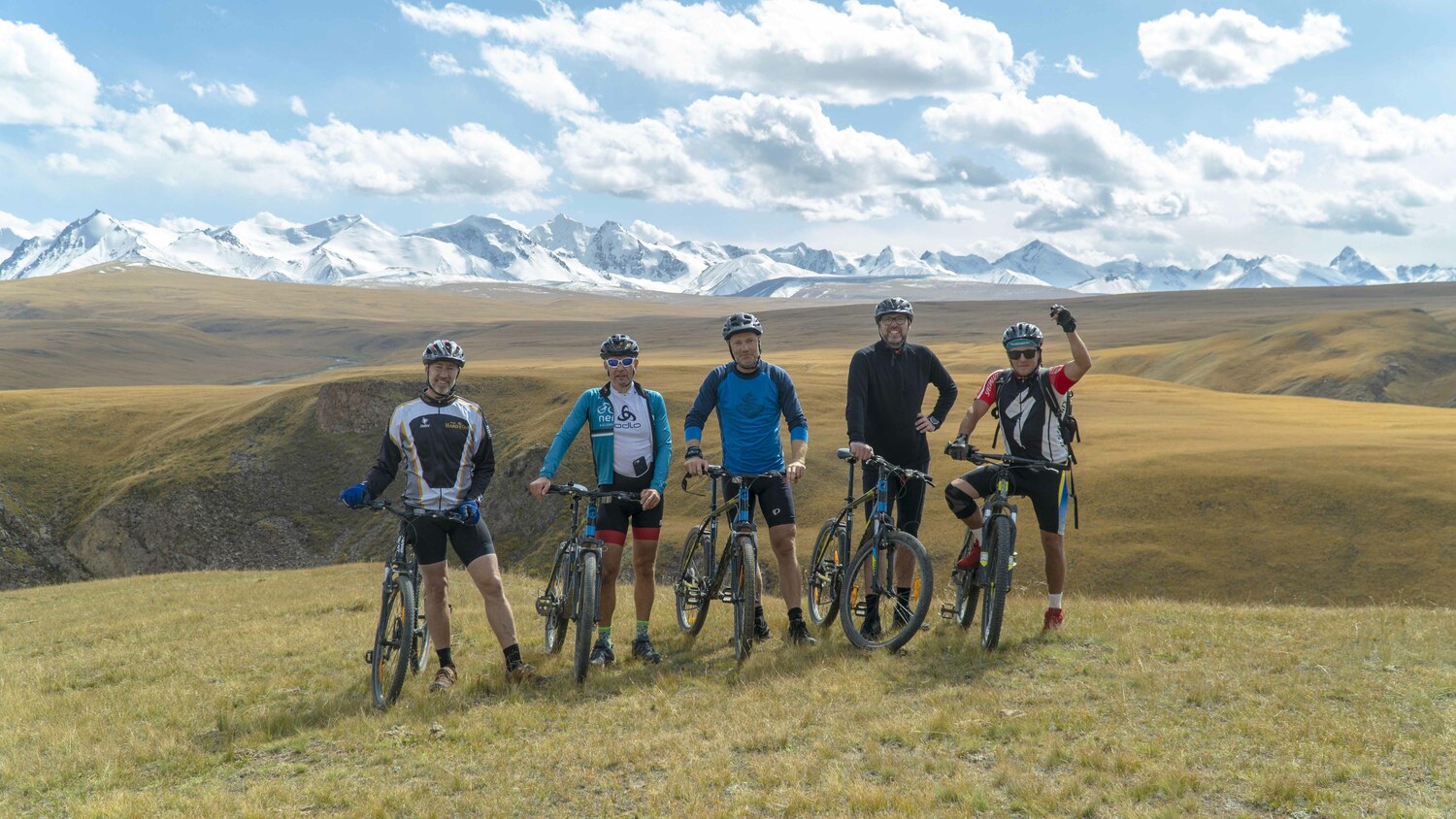 Many of the new hiking trails are also suitable for off-road mountain biking. Mountain biking in Kyrgyzstan is a challenging business, with rough trails, rock obstacles, and loose surfaces. However, these trails lead to high plateaus with breathtaking panoramic views of lakes, rivers, waterfalls, fantastic rock formations, and snow-topped peaks. Visit Karakol can help you organize a fantastic
mountain biking adventure in the Tian Shan Mountain Range
mixed with hard level of trekking.


4. Skiing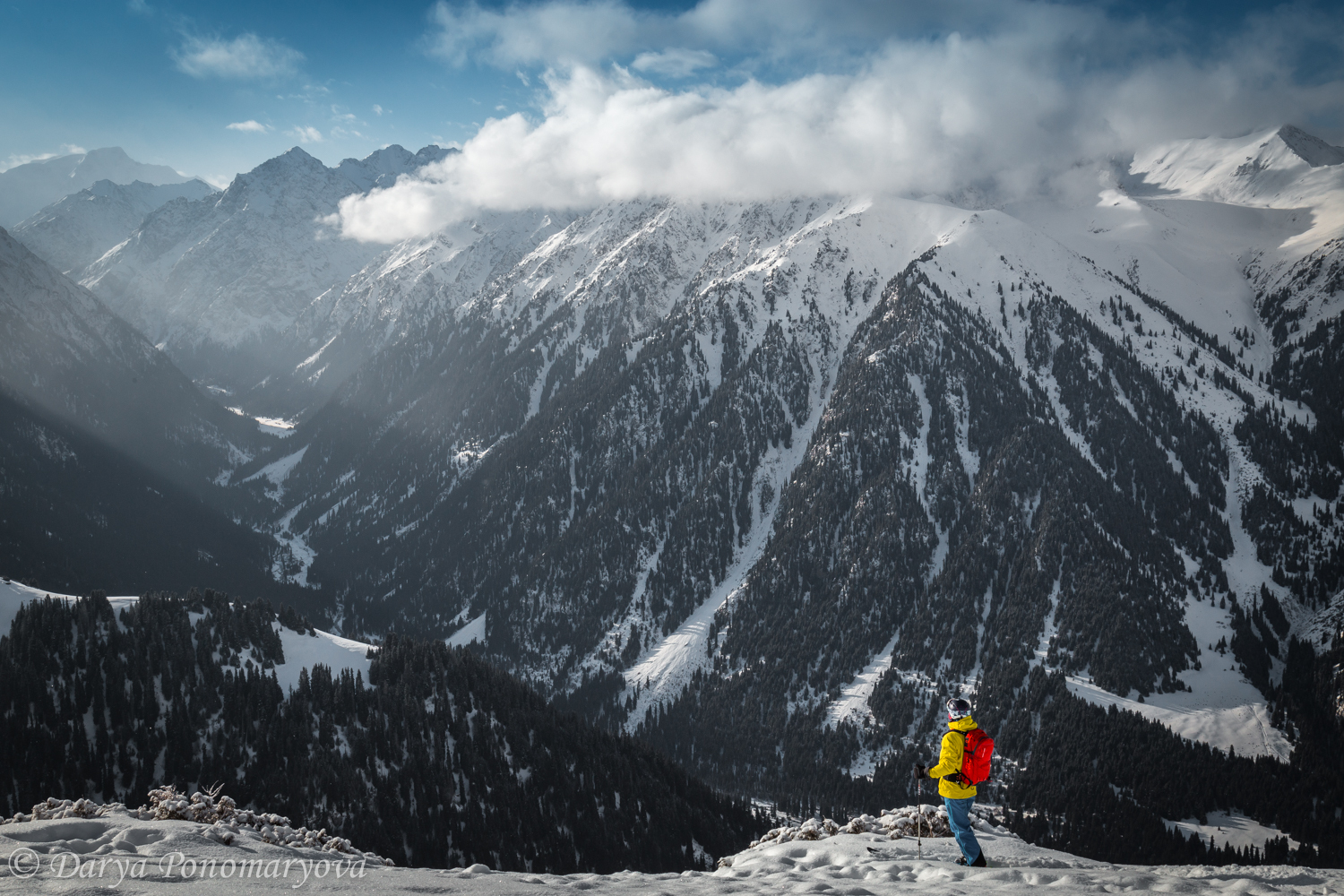 The mountains of Kyrgyzstan are a fantastic destination for freeride, skitouring, backcountry skiing and alpine downhill skiing. In fact, when Kyrgyzstan was part of the USSR, the Soviet Olympic Skiing Team trained on the slopes near

Karakol. If you want to enjoy with skiing on Karakol Ski Base or some other places, Visit Karakol can hook you up. They also offer full package ski touring programs around Karakol, Jyrgalan and Suusamyr. On some of their other sightseeing tours, you also get the opportunity to see a majestic glacier high up in the Tian Shan Mountains and visit snowy high mountain passes.

5. Climb unexplored mountain peaks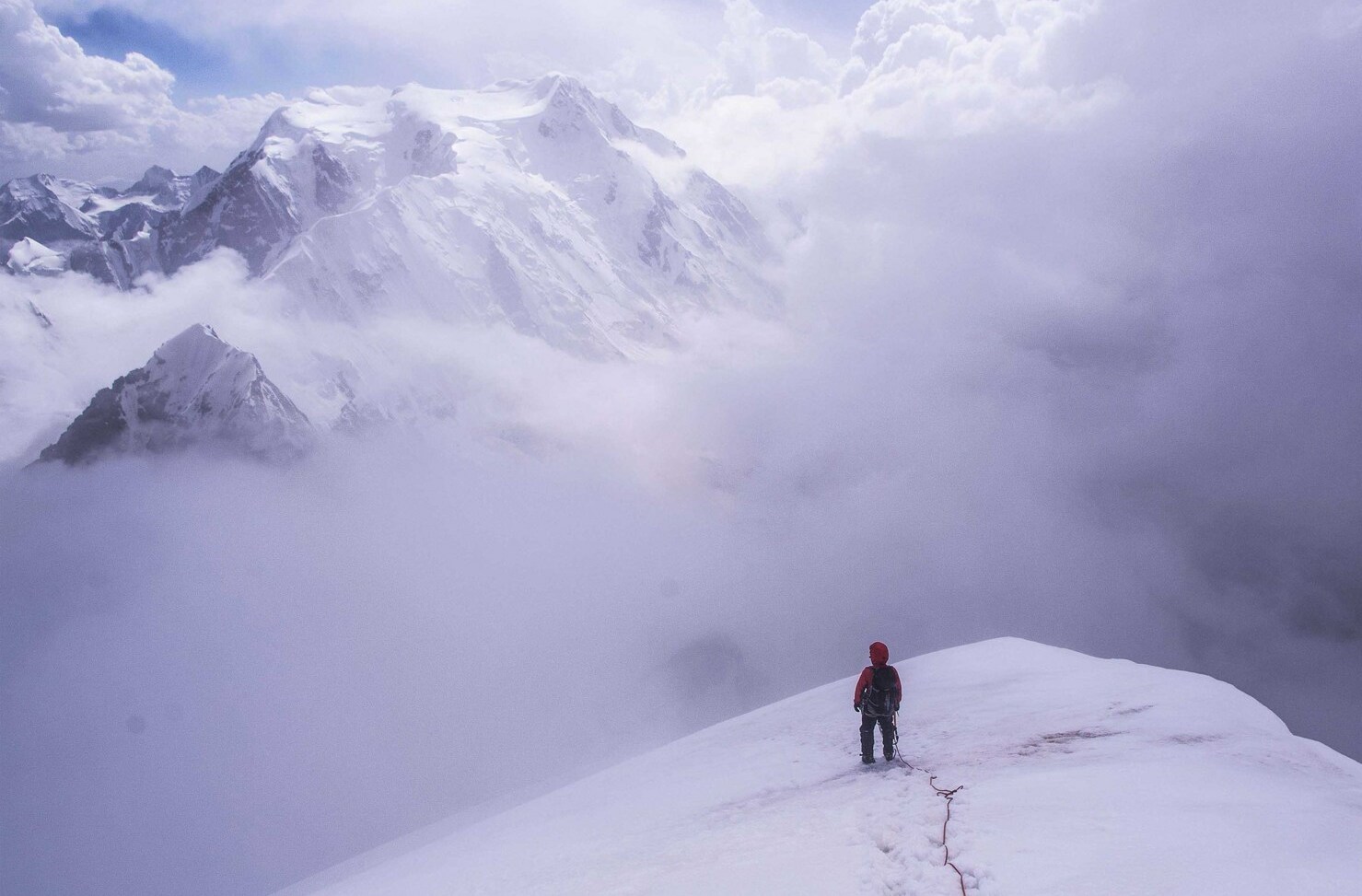 While mountaineering in the Alps and Nepal is becoming ever more expensive and over-commercialized, Kyrgyzstan benefits from an abundance of unexplored peaks. The Tian Shan Mountain Range covers 80% Kyrgyzstan, so there are literally thousands of little-known destinations for keen mountaineers. The peaks are often remote, previously unconquered, and feature fossil-rich rock faces.

An absence of visa requirements, fees, and permits for mountaineering combined with a spirit of adventure prevalent in the mountaineering community are turning Kyrgyzstan into a hot new climbing destination. The rock faces vary from igneous granite to sedimentary limestone, shale, and mudstone, adding to the attraction.

There is a long-established challenge within the climbing community to conquer 5 peaks and get a title
Snow Leopard,
which began while Kyrgyzstan and Tajikistan was part of the USSR.


6. Horseback riding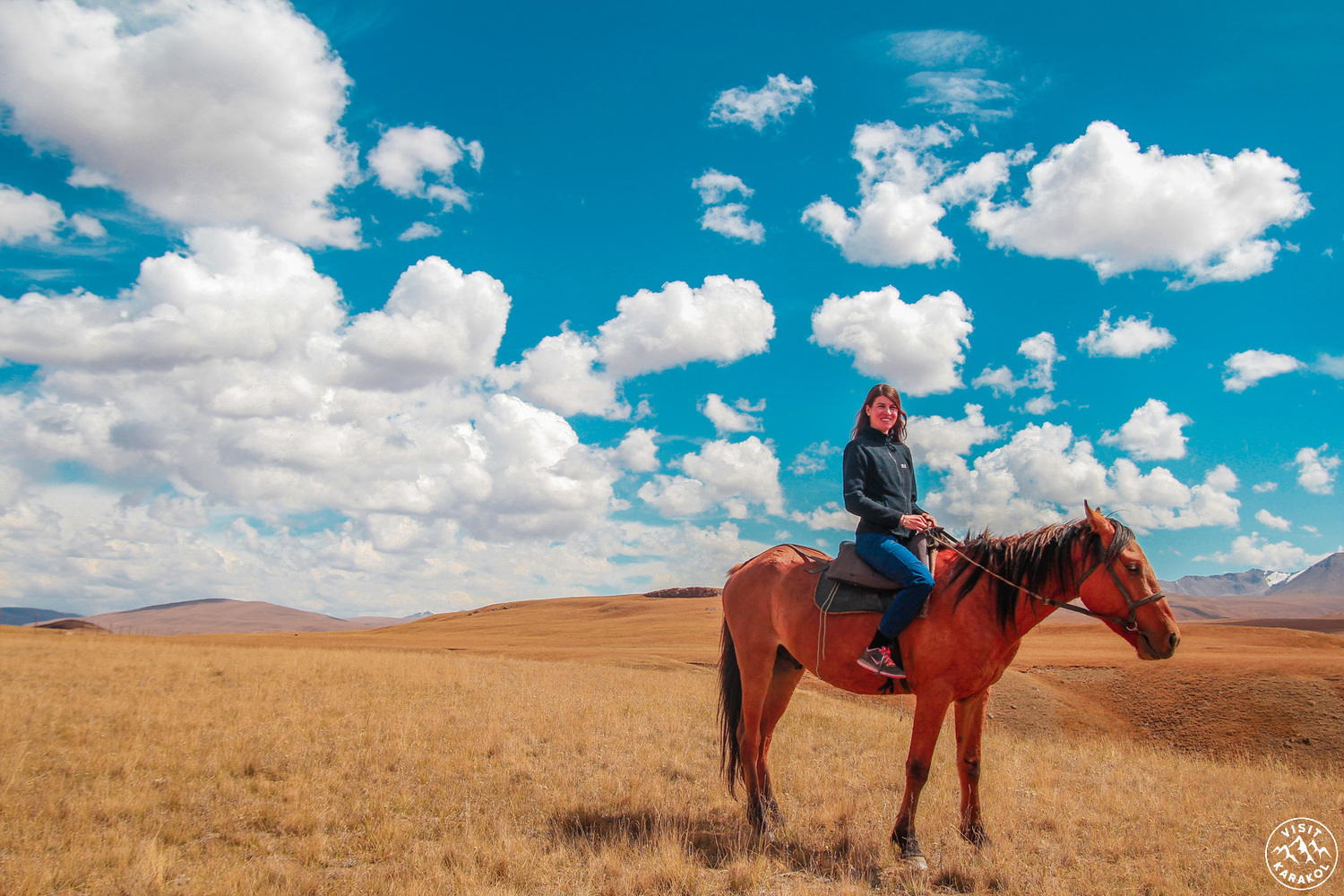 Kyrgyz culture is inseparably interconnected with equestrian pursuits. The nation's favorite sport, kok boru (goat-corpse polo), is played on horseback. Some archaeologists believe that horseback riding was invented in this area thousands of years ago before spreading out around the world. Horseback riding is the best way to explore Kyrgyzstan. There are well-used trails used by the nomadic Kyrgyz people throughout the nation.

Horseback riding is also a great way to retrace the portion of the ancient Silk Road that passes through Kyrgyzstan. It is possible to hire horses in Kyrgyzstan either to ride or to use as packhorses for long-distance hikes. If you lack previous experience, you can join a guide-led tour that will proceed at your pace and learn as you go. Even if you decide you want to plan your own journeys, it's a great idea to hire a local English-speaking guide. Your guide will help you communicate with the nomads you meet along the way and prevent you from getting lost.


7. Swim in a lake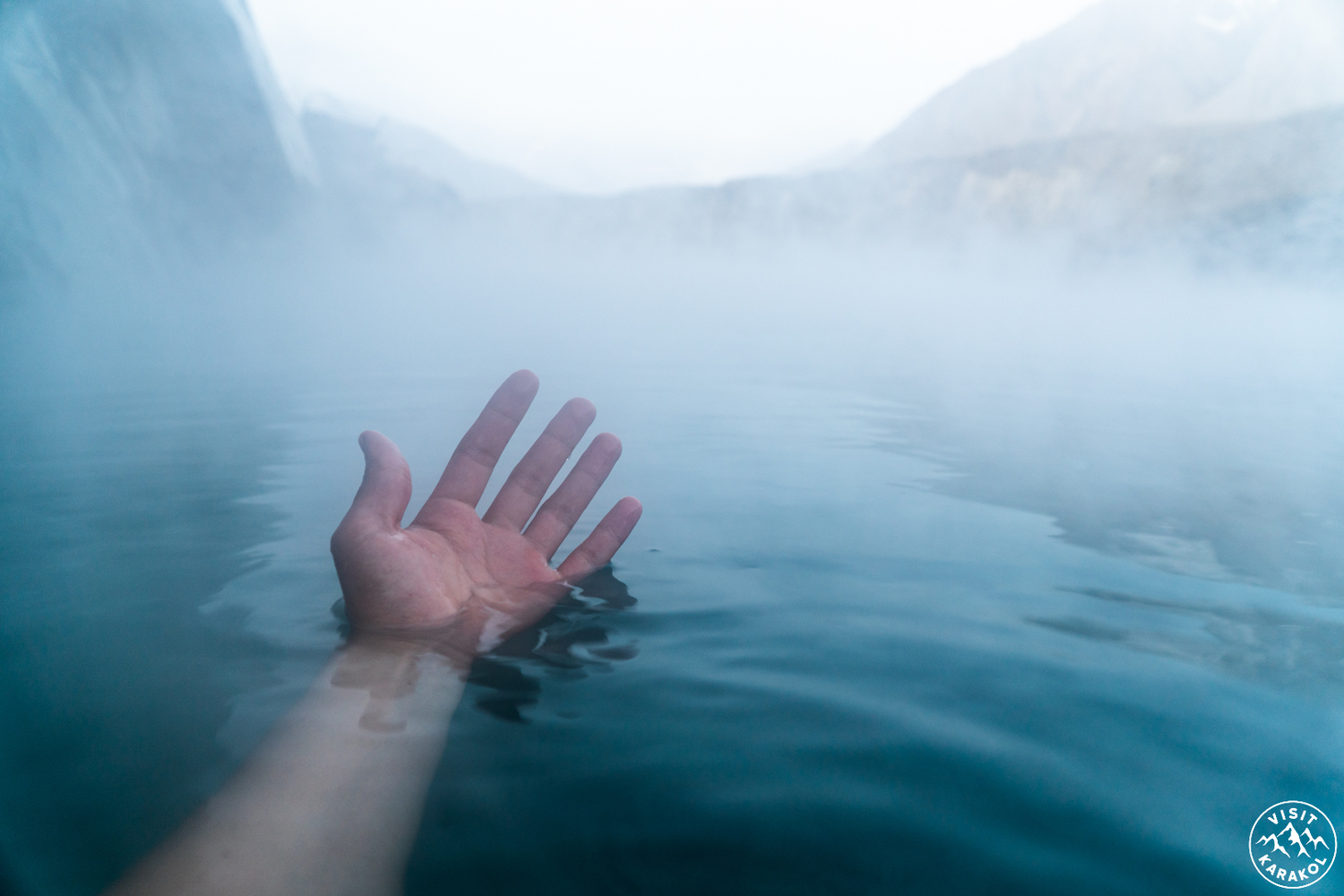 The mountainous regions of Kyrgyzstan offer many spectacular alpine lakes in scenic locations that are perfect for swimming during the summer months. The 3 largest and best known are Son Köl, Sary-Chelek, and Issyk-Köl. Notably, Issyk-Köl is the world's 2nd-largest alpine lake. All 3 are accessible by road.

Travelers who prefer warmer waters can visit one of Kyrgyzstan's hot springs. The best known are found at
Altyn Arashan
, which can be reached by hiking from Karakol. The hot springs there reach temperatures of around 1220F! Savvy trekkers will plot a long loop hike from Karakol that takes them to both Ala-Köl and Altyn Arashan.


8. Kayaking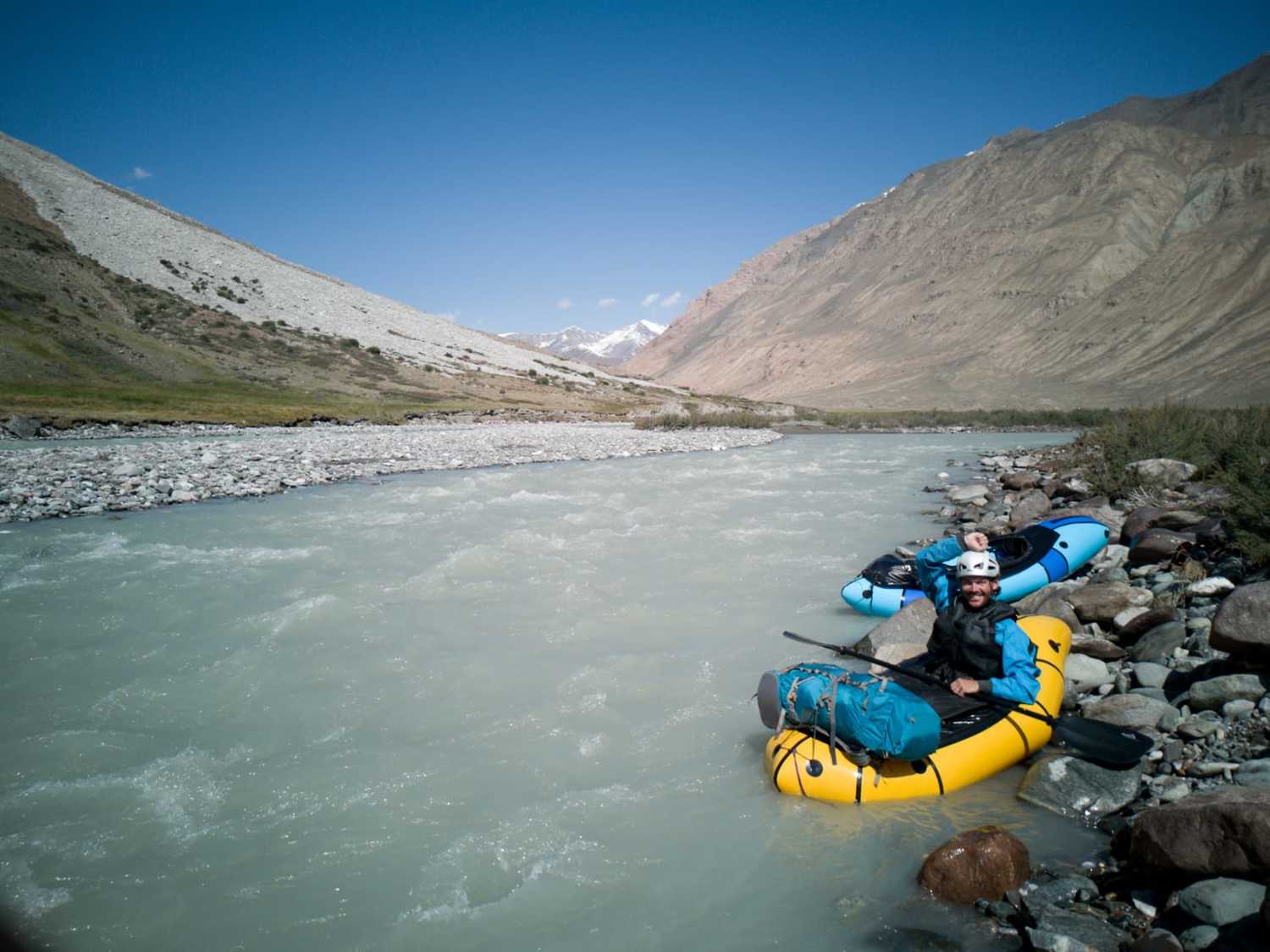 With 2,000 alpine lakes and 2,044 rivers, Kyrgyzstan is a wonderful destination for kayaking and whitewater rafting. The tranquil lakes are great places for beginners to practice their paddling techniques, and the high mountain rapids provide a real challenge to experienced watersports enthusiasts.

The Chu River near Bishkek is a popular location for river rafting and kayaking. Check out the Boom Gorge where rafting novices like to attempt the Class II Rapids. More experienced paddlers can head for the Naryn River and Chon-Kemin River for Class IV and Class V Rapids. Spring brings the wildest water, while summer offers better water temperatures.

Watch a new travel video


Thank you!