Visit Karakol

,

Kyrgyzstan

,

Karakol

,

Gagarina st.

,

28/26

,

722200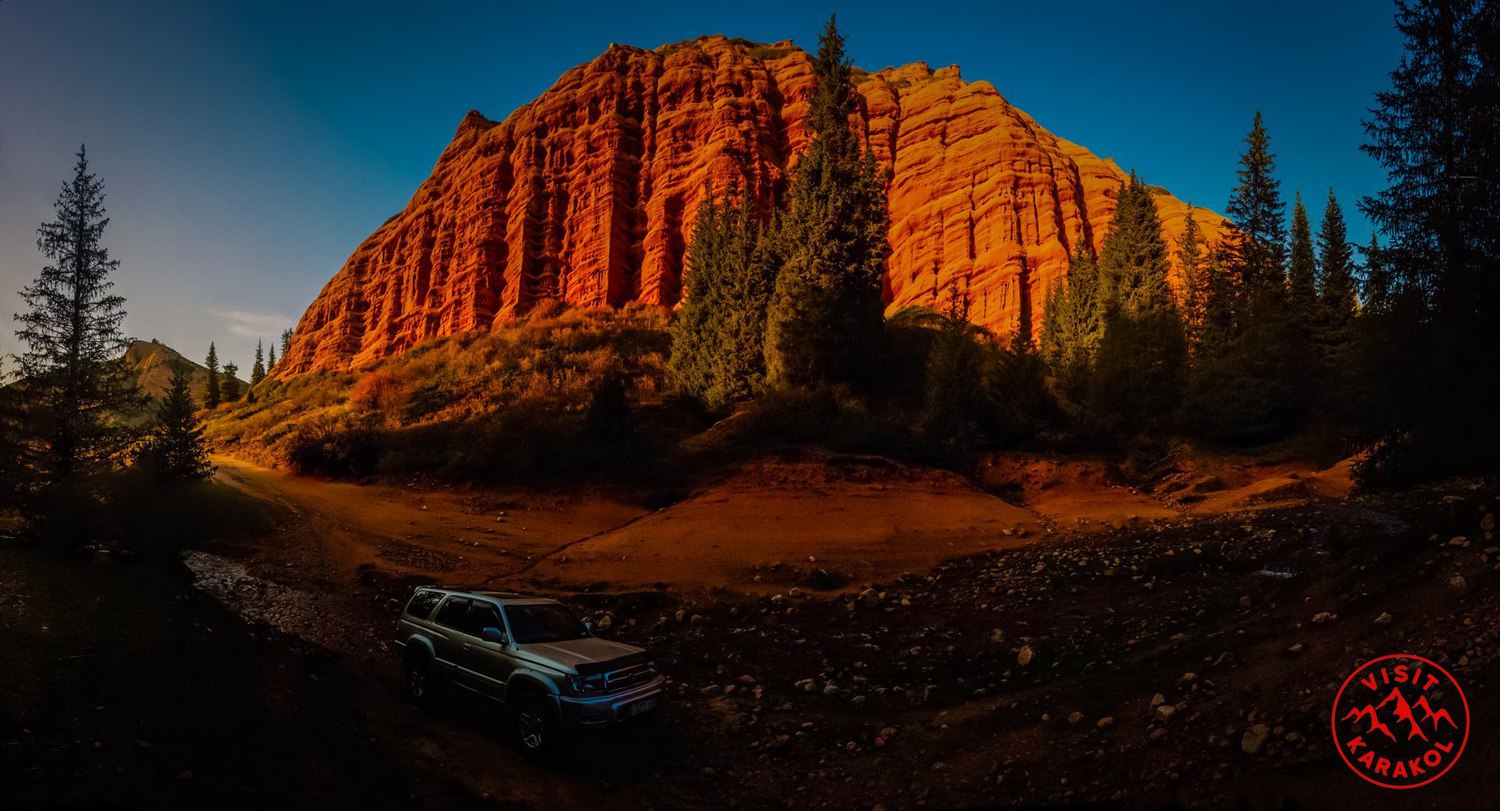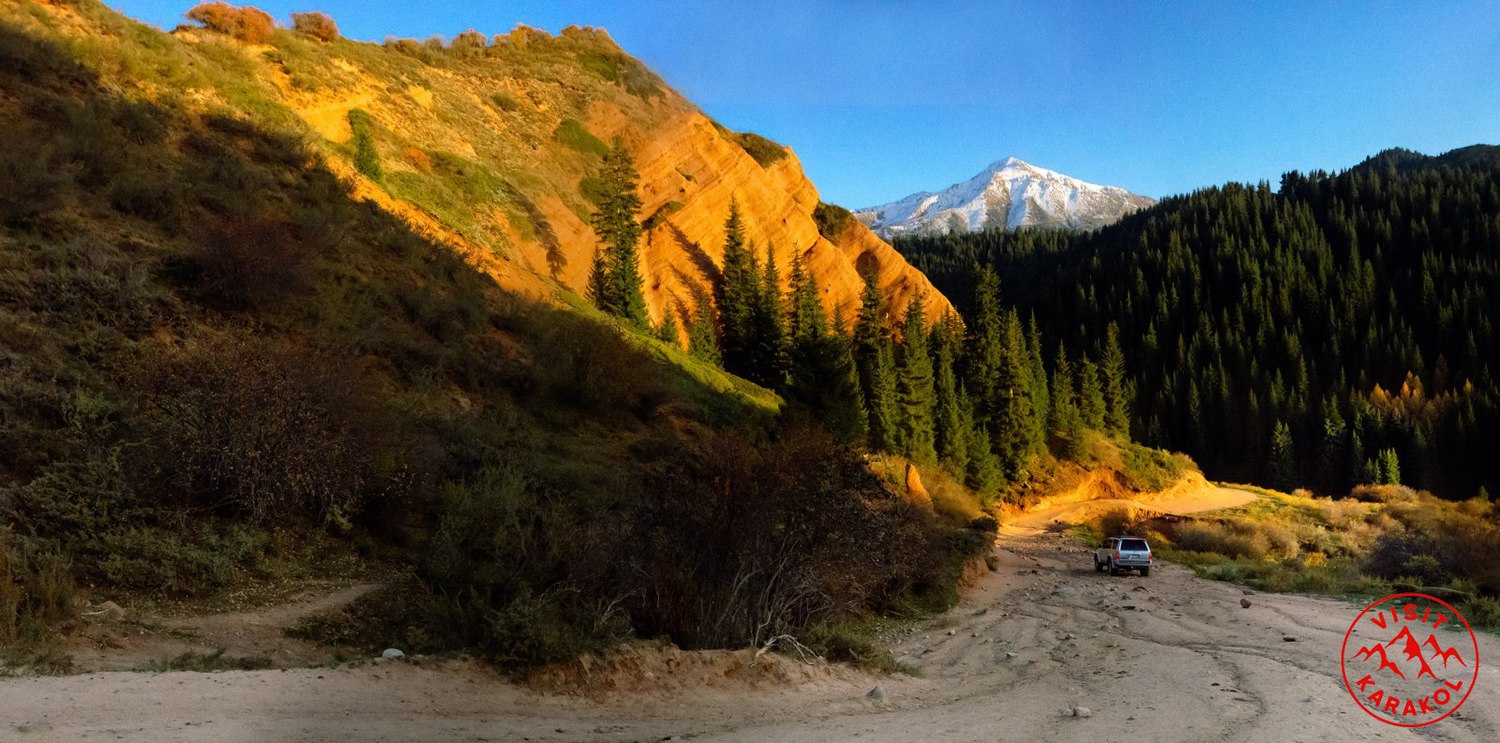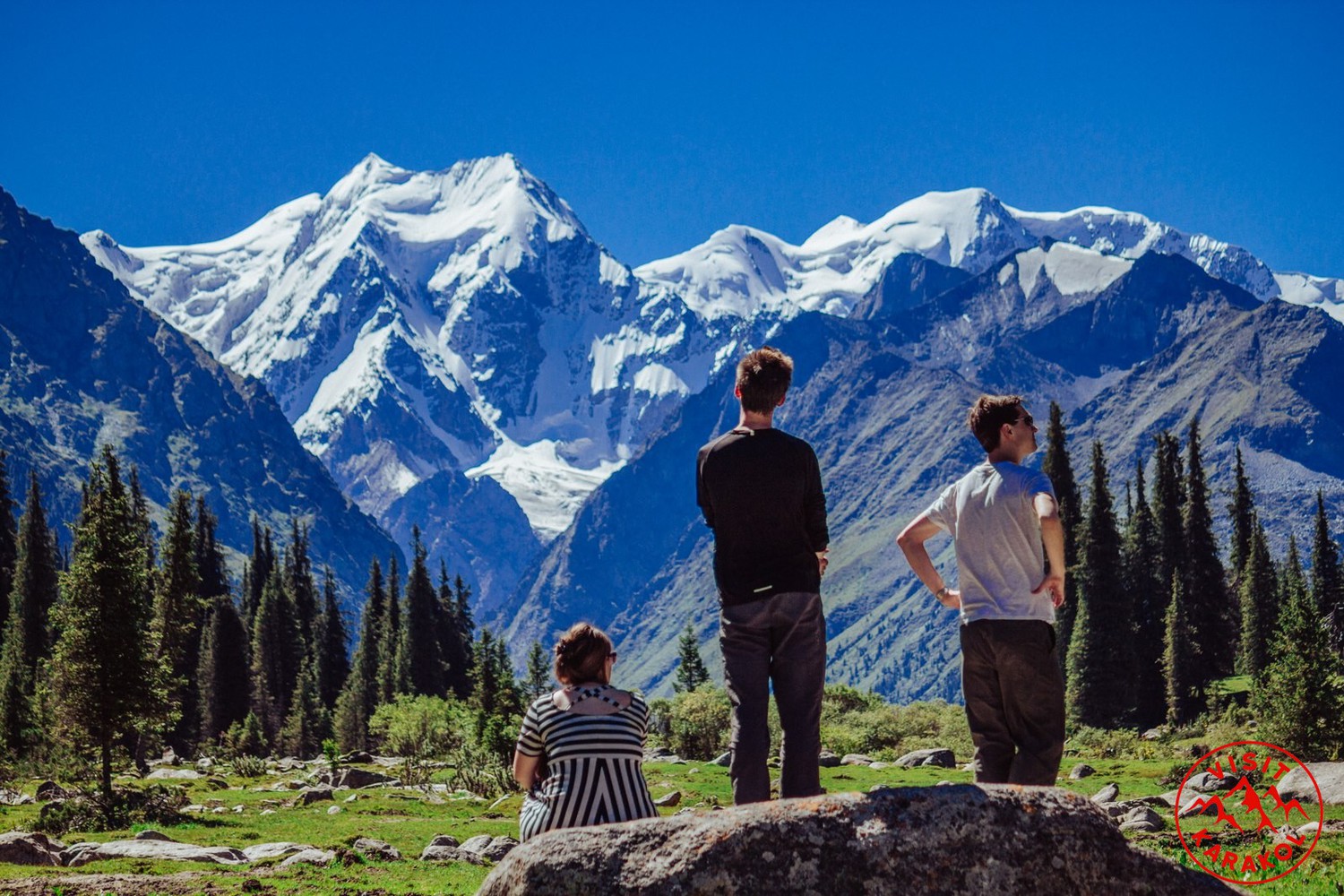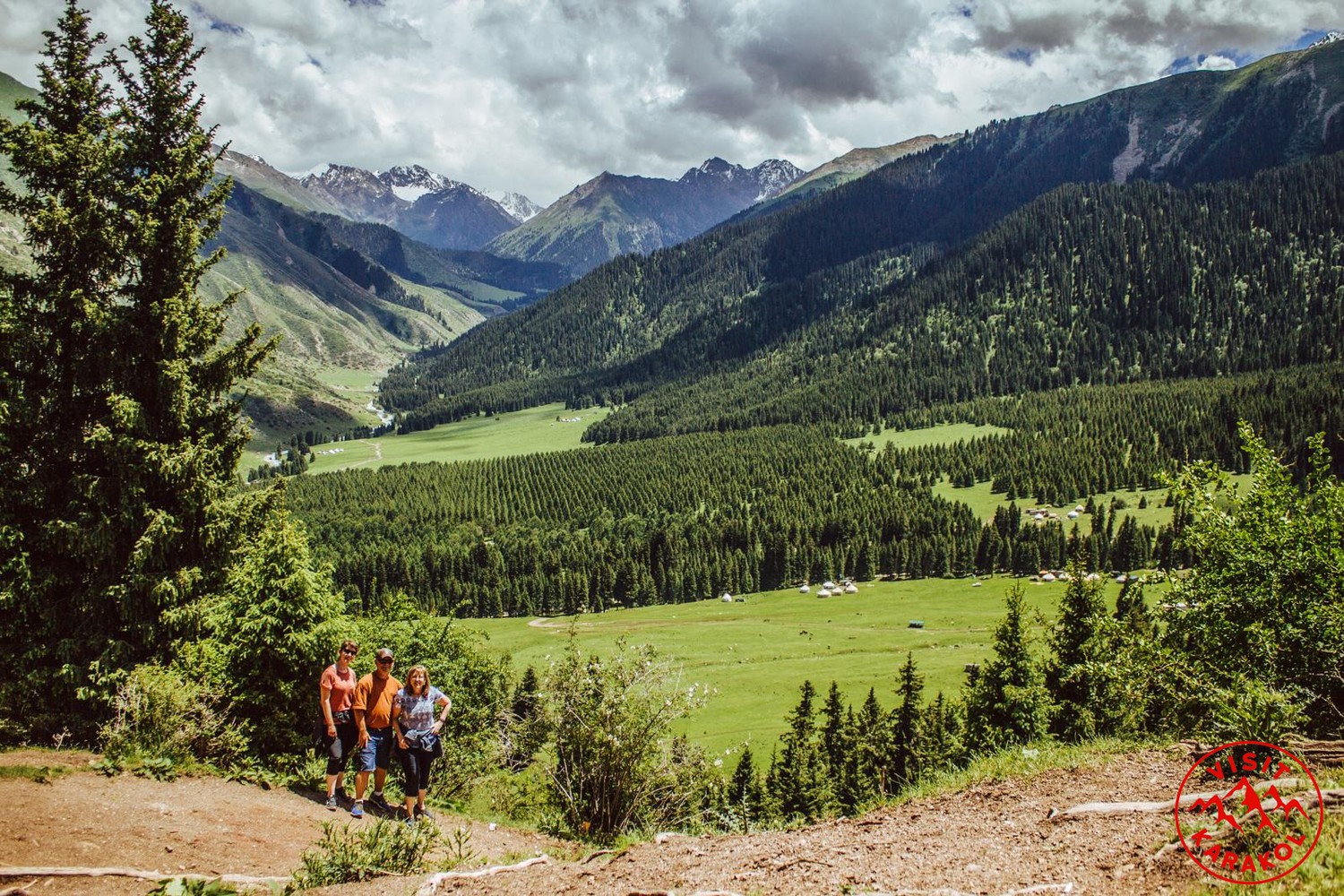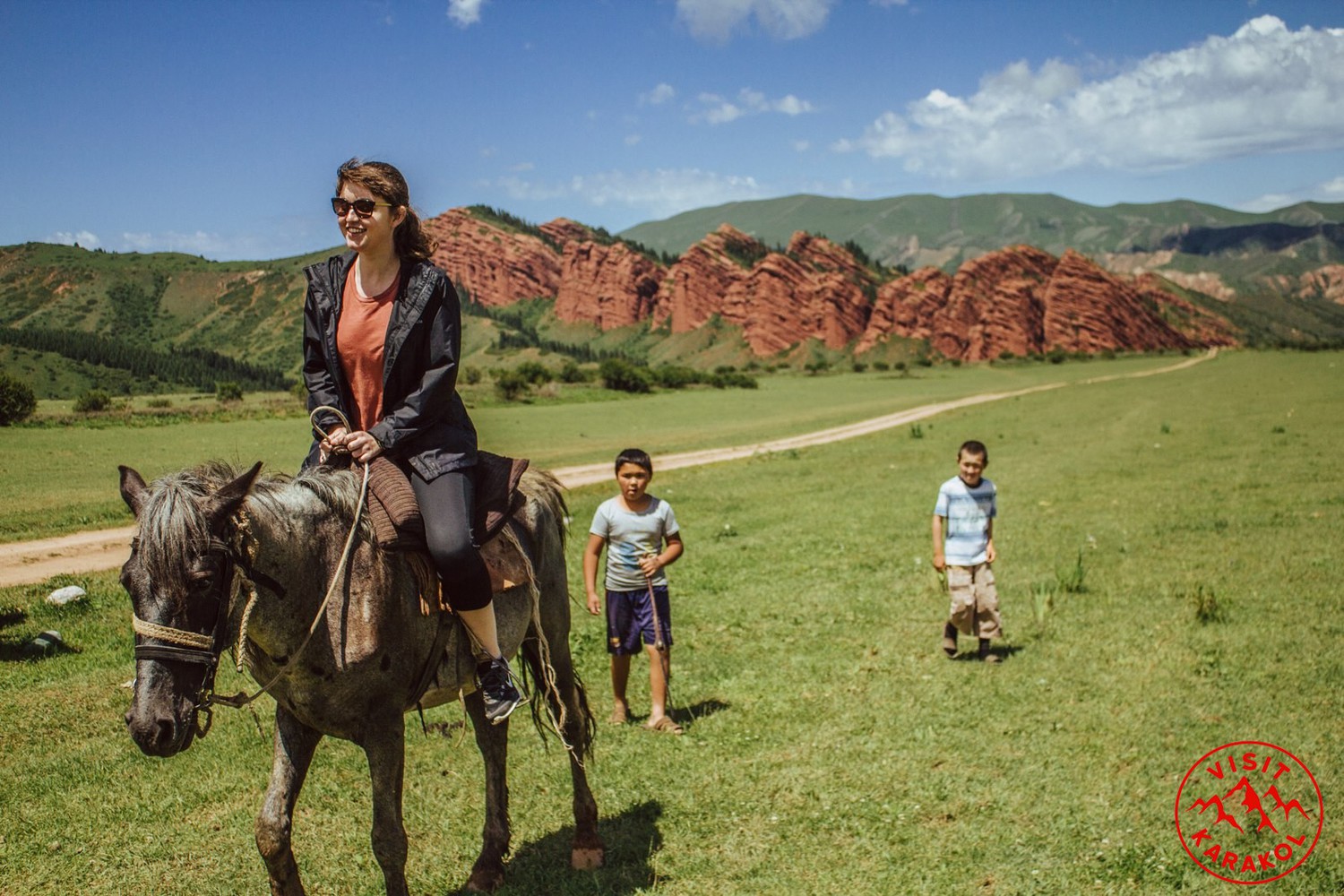 Route: Karakol town - Yrdyk valley - Djety-Oguz valley - foot of Oguz-Bashy (Yeltsin peak)
Season: May-October
Program:
This tour is one of the most impressive and exciting 1-day tours. In one day you will visit two extremely beautiful valleys, firstly Yrdyk valley with further proceeding to Djety-Oguz valley and then to the foot of Oguz-Bashy peak.
Meeting at hotel/guesthouse. Departure from Karakol town to Kyzyl-jar canyons. Kyzyl-Jar means Red Rock. This place reminds a fairytale with sandstones.

We proceed deeper to Yrdyk valley, on the way we will see a lot of archa bushes (Turkic names of the different species of large juniper tree). Local people use "archa" for cleanig the air from germs, disease and evil spirits. Also we will pass through grazing animals and we will see nomad way of life. We will have an opportunity to try national beverage "kymys" and bread cooked on fire and fresh sour-cream.
We are moving to the valley, which offers picturesque views on Seven Bulls Rocks and Djety- Oguz canyon.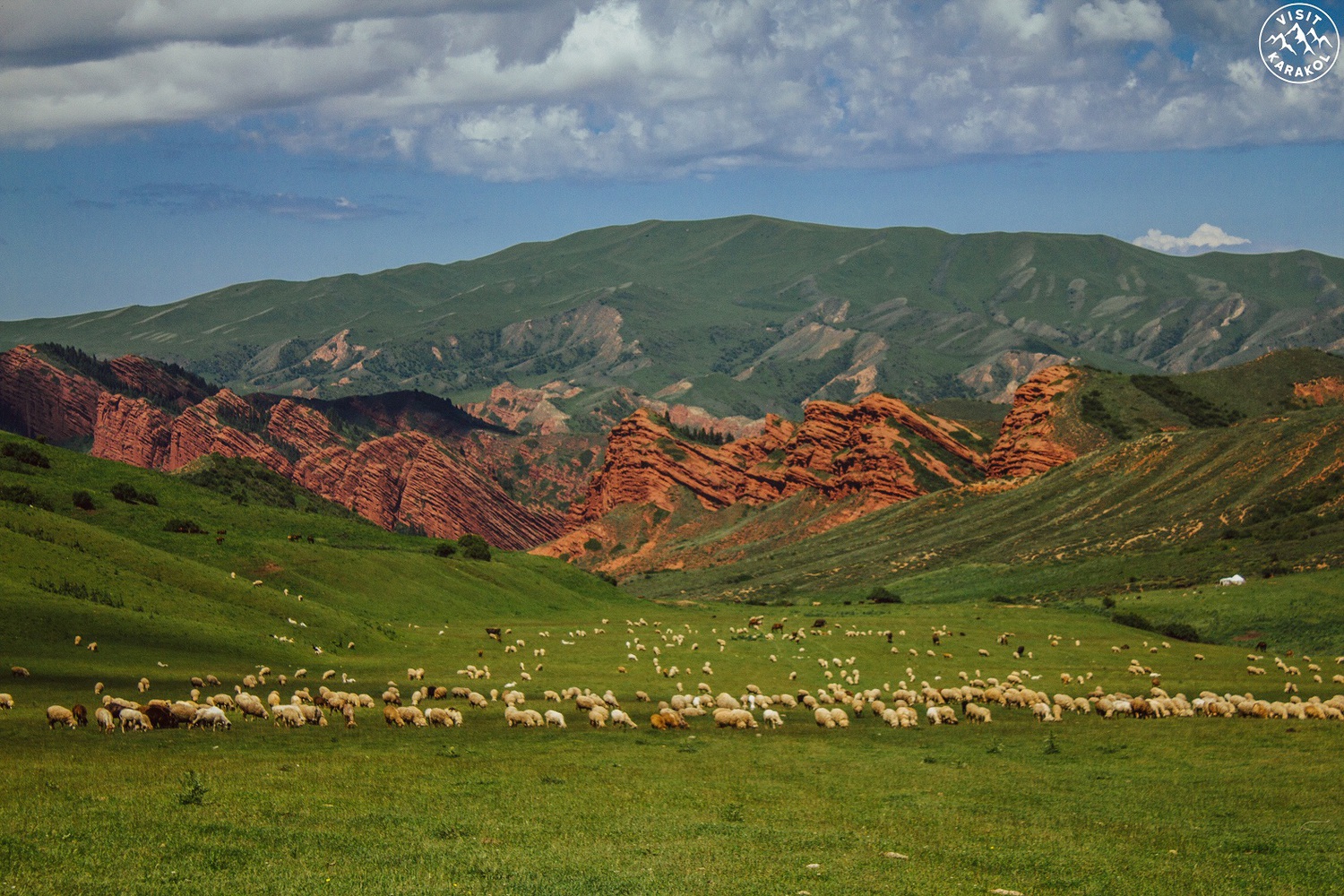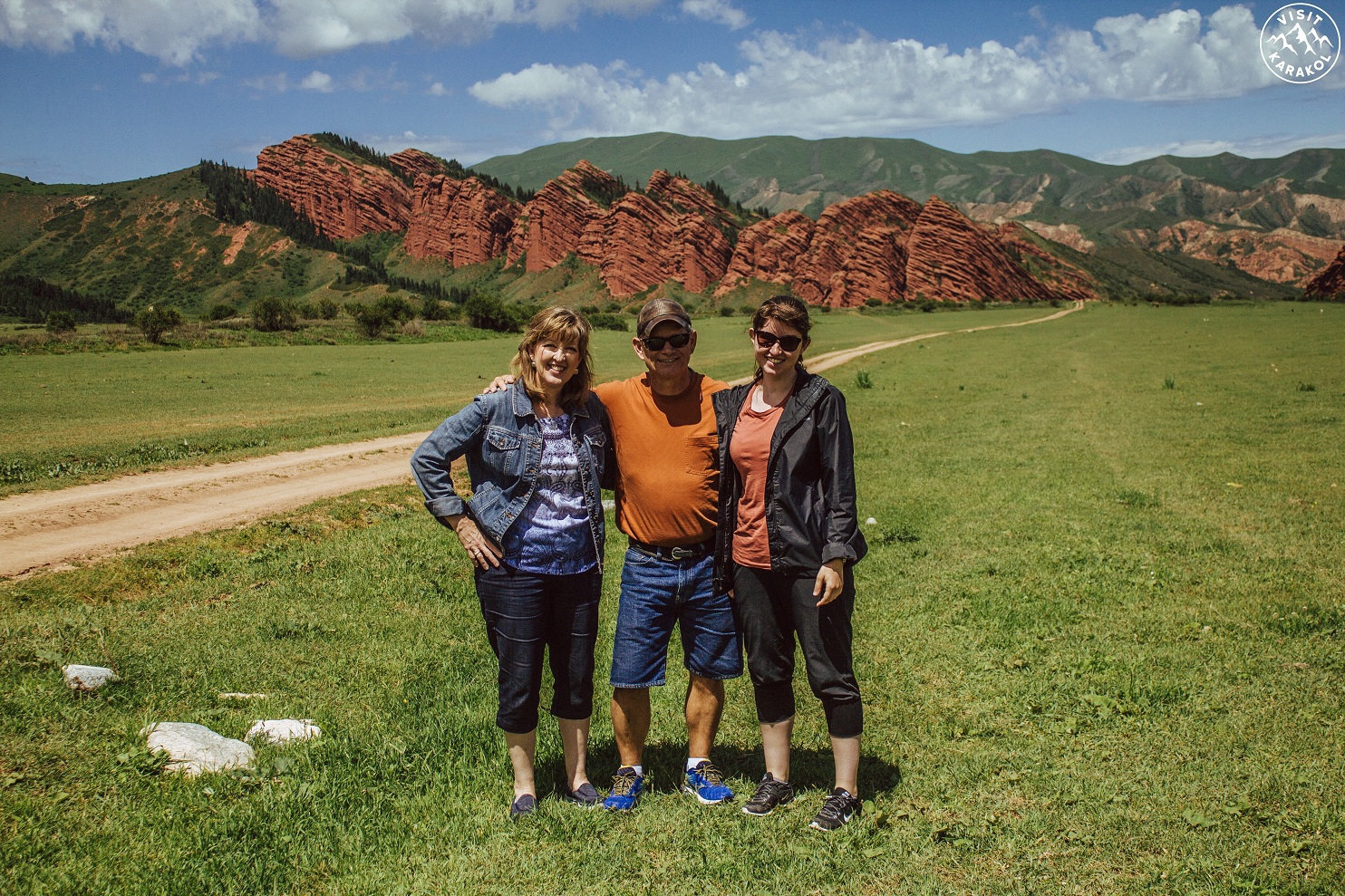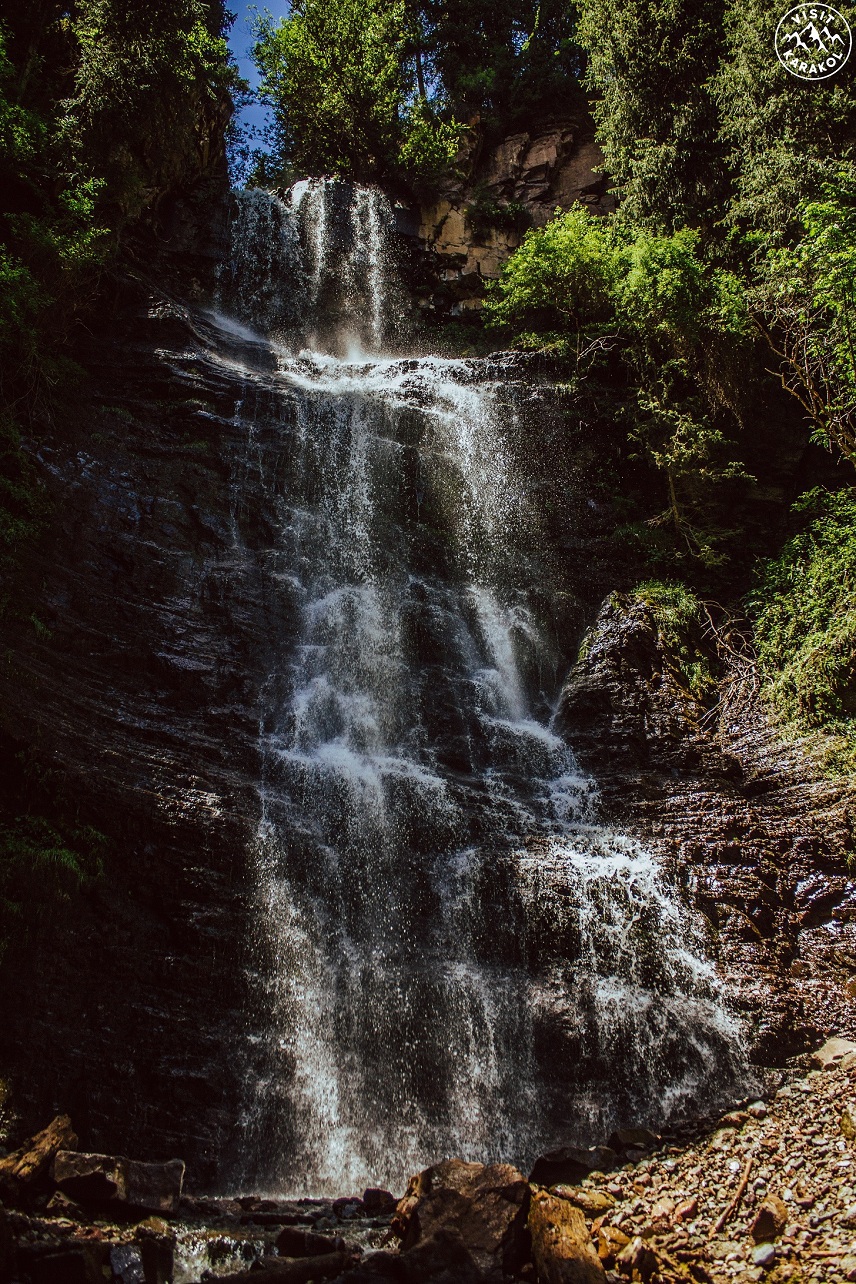 Visit to "Devichy kosi" (Girls pigtail) waterfall at Kok-Jaiyk valley and further driving to see astonishingly beautiful Oguz-Bashy peak (Yeltsin peak) 5168m.
Arriving to Karakol around 17:00- 18:00.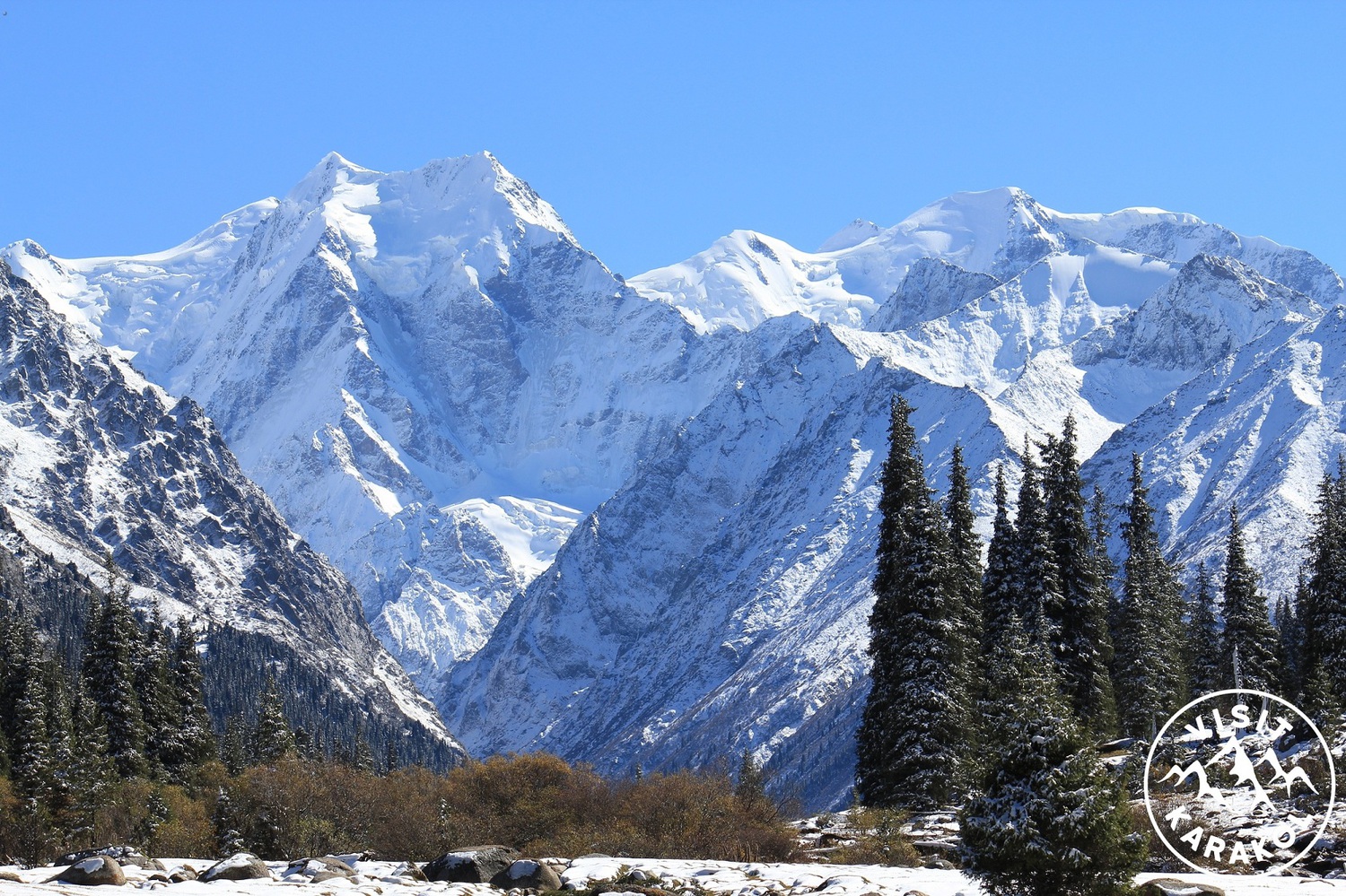 Price includes:
Transfer of selected category
Coffee/tea during the tour
Lunch is not included to the price. 300 KGS lunch boxes per person.