Visit Karakol

,

Kyrgyzstan

,

Karakol

,

Gagarina st.

,

28/26

,

722200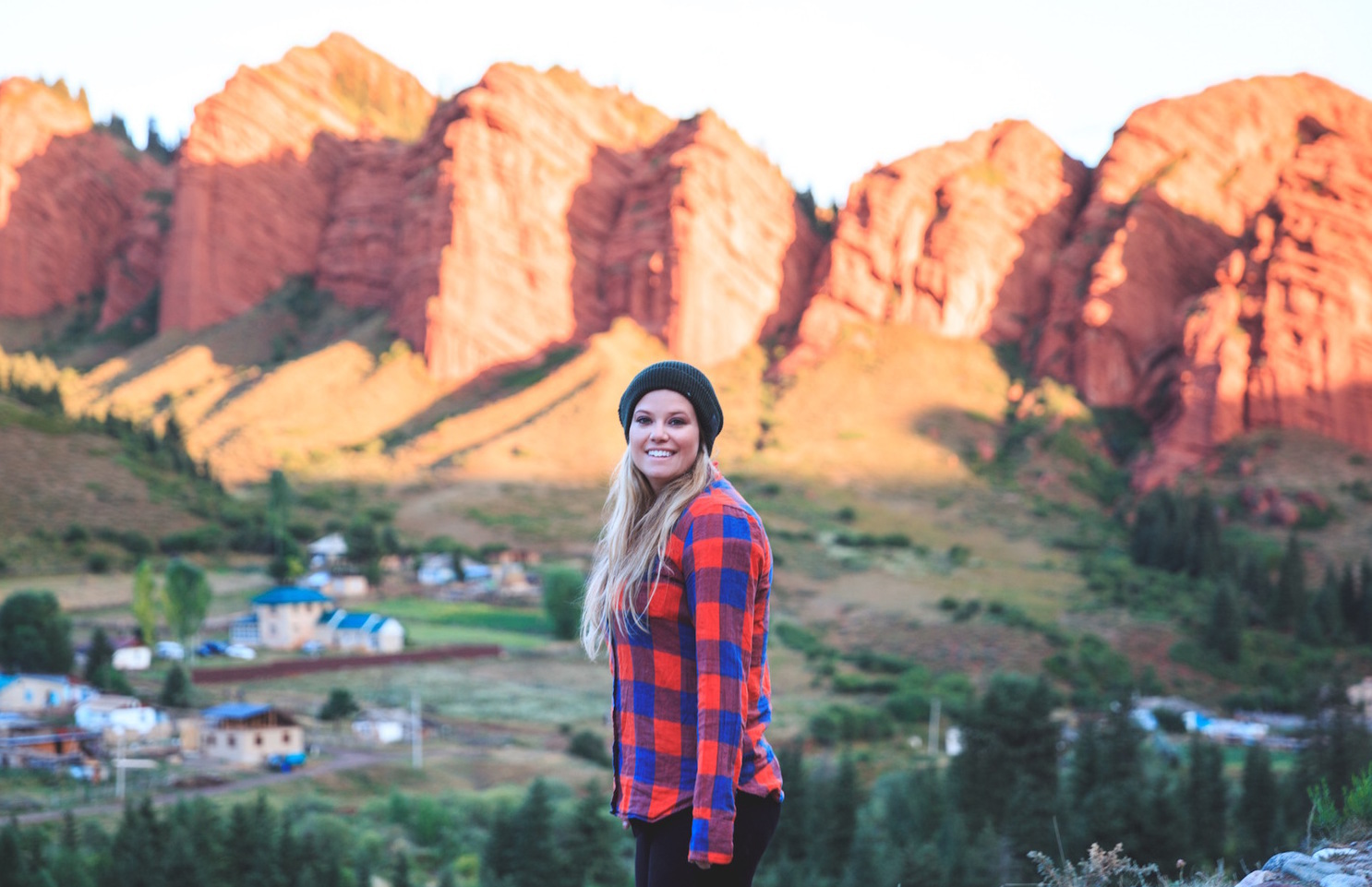 photo by youngadventuress.com
Djety-Oguz in kyrgyz language means "Seven Bulls" - this is how people name of one of the most beautiful places of the Tien Shan, located in the southeast of the Issyk-Kul basin. The mountain valley, which was formed by the river of the same name, descends to Issyk-Kul from the northern slopes of the Terskey Ala-Too ridge, rounds a well-known resort located at the entrance to the valley. The resort was created on the basis of hot hydrogen sulphide waters, the healing power of which has been known since ancient times.
Here you can take therapeutic water procedures. In the area of the resort you can see very rare beautiful rock formations such as "Broken Heart" and "Seven Bulls", composed by tertiary (Paleogene) reddish deposits.
The ancient stake of Usunsky ruler was located right in this place . If you climb from the resort up along the gorge canyon, then after a short time the walls of the canyon will disappear and you will see a beautiful panoramic view of fairy-tale mountains that are covered completly with a dark green carpet of Tien-Shan firs. Kok-Jaiyk is very popular among tourists. Here cozy yurt town is located, you can have a horse back riding up to the clouds, from where you can see different mountain valleys surrounded by bluish haze. In the upper reaches of the Djety-Oguz River there are lakes, waterfalls and a zoological reserve.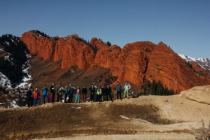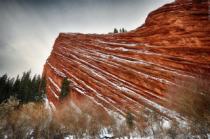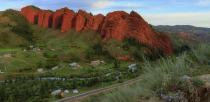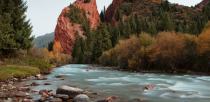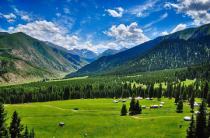 Djety-Oguz Valley - Issyk-Kul region, Kyrgyzstan (1080p FULL HD)
Обработка видео...
Какой же ты красивый Джеты-Огуз!
Обработка видео...
From Karakol city
You need go to this unofficial
bus station
and take bus (marshrutka) or taxi to "Djety-Oguz Sanatorium" which located on Djety-Oguz valley. Price will be from 50-500 som per person.
From Bishkek city
You need go to this
bus station
which called "Zapadniy vokzal" and take bus (marshrutka) or taxi to Karakol city. 350 - 500 som. - 6-7 hours. And from Karakol drive to Djety-Oguz valley.
Somewhere in Issyk-Kul region
You can try hitchhiking. It is possible but you need time. Say to drivers: "Zdravstvujte podbros'te nas pozhalujsta v djety-oguz, esli vy v tu storonu edete" which means - Hello! Please drop us to Djety-Oguz, if you are going to same way.
Travel or Taxi Company
You can order car through us, but price will a bit expensive and you don't need to worry.
Concact us