Visit Karakol

,

Kyrgyzstan

,

Karakol

,

Gagarina st.

,

28/26

,

722200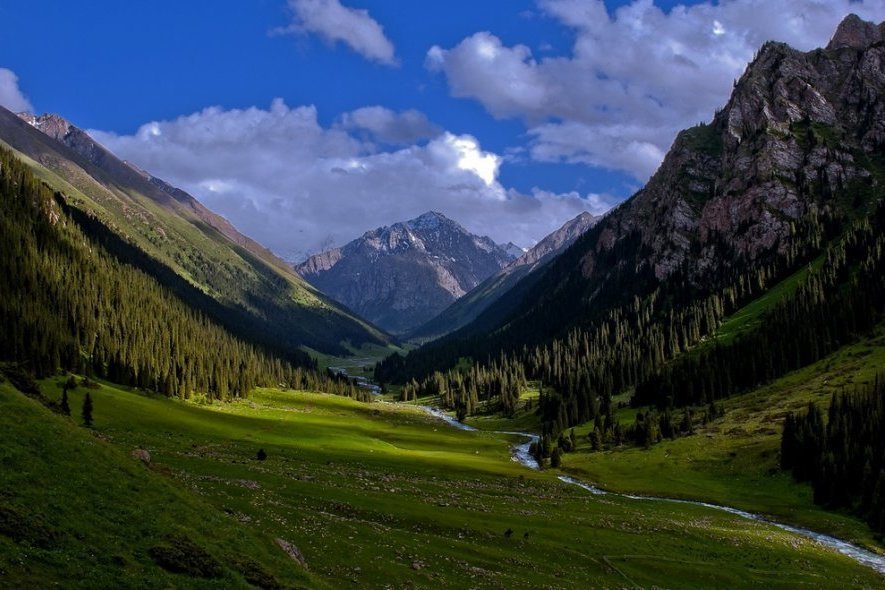 9 kilometers from the city of Karakol is the settlement the village of Teploklyuchenka. Above it, in 3 kilometers is the eponymous reserve, beyond which the Ak-Suu gorge begins. At the bottom of the gorge, which is 30-40m wide, the Ak-Suu River flows. The bottom is strewn with gray and reddish granites: the rapid flow of the river beats against these stones and foam forms, hence the name of the river ("Ak-Suu" - "White River"). The slopes of the gorge reach 300m in height.
A few kilometers from the reserve there is a resort Aksu, where there is a sanatorium and about 30 thermal radon springs. Central nervous system diseases, in particular, infantile cerebral palsy, are treated here.After the resort, the gorge expands, and in its lower part on the slopes appear the famous giants - Tien Shan firs. Next are two stunningly beautiful waterfalls 25 and 30 meters high. On both sides of the waterfalls grow harmonious fir trees, which complements the spectacular picture of the falling water with living green colors. Also there is a moraine-glacial lake Kashka-Suu with the purest melt water. It is not surprising that the Ak-Suu gorge is one of the most popular places for mountain adventures and expeditions.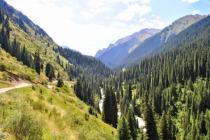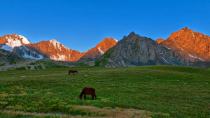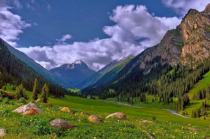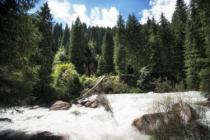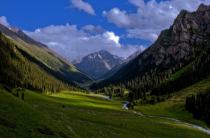 Тянь-шань, курорт Теплоключенка
Обработка видео...
From Karakol city
You need go to this
bus station
and take bus (marshrutka) which called Kurort Ak-Suu (Курорт Аксуу). Bus will drive until Ak-Suu valley through Teplokcluchenko village. Price of bus - 15-25 som per person. You will come back same bus
Travel or Taxi Company
You can order car through us, but price will a bit expensive and you don't need to worry.
Concact us