Visit Karakol

,

Kyrgyzstan

,

Karakol

,

Gagarina st.

,

28/26

,

722200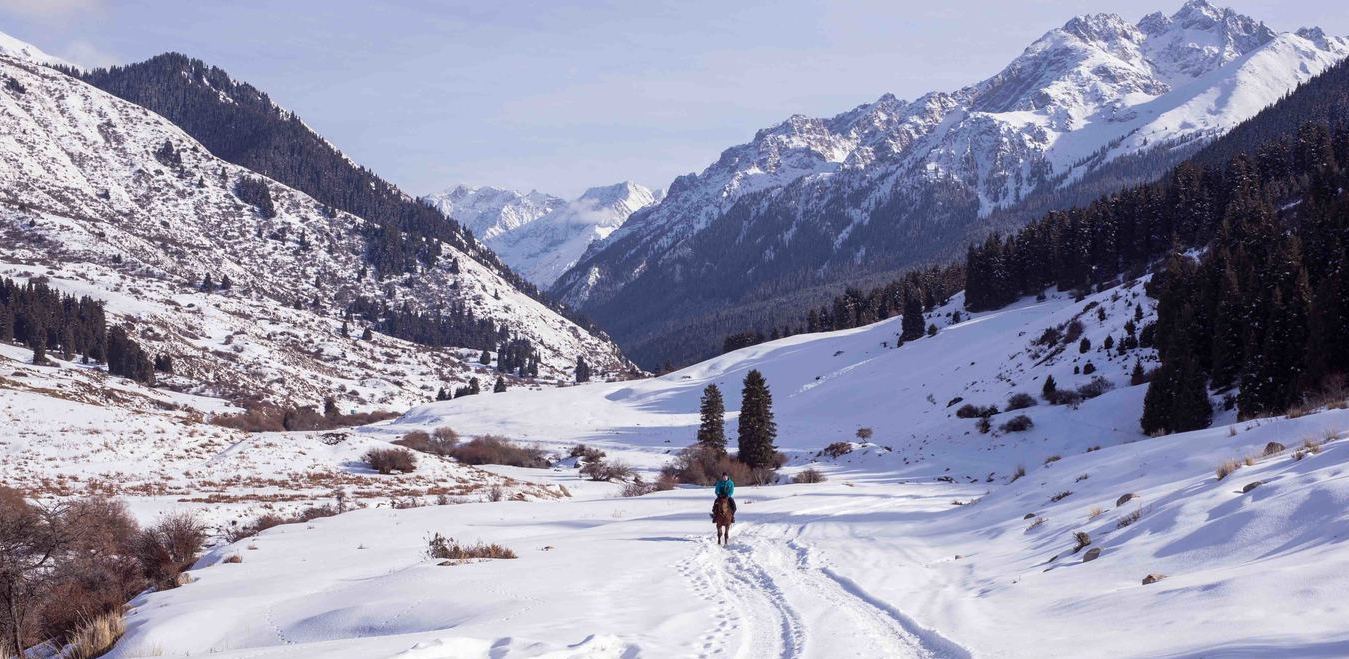 Chong-Kyzyl-Suu valley is located 60 km to the west of the town of Karakol. Its name "the big red water" the gorge got because water in a river at the bottom of it seems to be red. The reason for this phenomenon is red clay coloring the water. The gorge is about 40 km long. On the slopes of the gorge there are scenic green meadows,at the altitude of 2000 m grows fir forest, where can be found a lot of mushrooms and berries.
The animals inhabiting the forest of Chong-Kyzyl-Suu are wild boar, chukar, roe deer, pheasants and marmots. In the smaller gorge Dzhyly-Suu there are hot springs enriched with hydrogen sulfide, where temperature of the water is 43°C. In the upper part of the gorge there are several passes such as 50 years of Kyrgyzstan (4600 m), Ulyanovtsev (4490 m), Nadezhda (4450 m), Zagadka (4400 m) and Ashu-Tor (3900 m), through which you can get to the glacier Kolpakovsky, one of the largest glaciers in Terskey Ala-Too.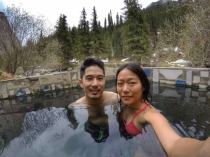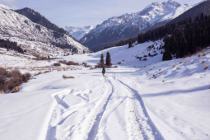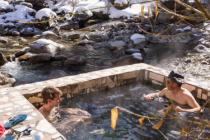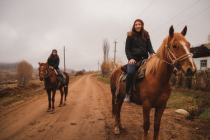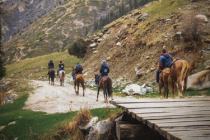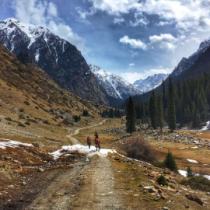 From Karakol city
You need go to this
bus station
and take bus (marshrutka) to Kyzyl-Suu (Pokrovka old name) viilage. And from Kyzyl-Suu village you need to walk to the valley about 2-3 hours. Price of bus - approx. 50-80 som per person.
Travel or Taxi Company
You can order car through us, but price will a bit expensive and you don't need to worry.
Concact us
Our company can arrange Horse riding tour to Chon Kyzyl-Suu valley. If you interested let us know
E-mail.: info@visitkarakol.com