Visit Karakol

,

Kyrgyzstan

,

Karakol

,

Gagarina st.

,

28/26

,

722200

ISSYK-KUL WINTER FAIRYTALE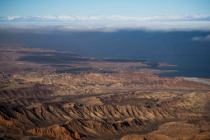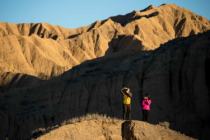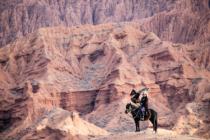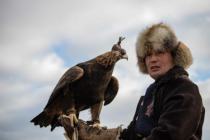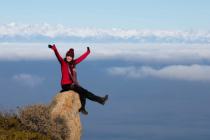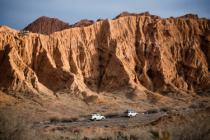 This tour is designed for people who want to spend a great time, take a huge number of photos against the backdrop of the most beautiful mountains, canyons, rivers and Lake Issyk-Kul, meet wonderful people and feel their care and hospitality. This tour will leave in your memory fond memories for many years, which you will always remember with warmth in your soul.
Fairytale Winter in Kyrgyzstan | 4k
Обработка видео...
Overnight in a yurt in the Jeti-Oguz gorge

Swimming in the hot spring Ak-Suu Kench

Panorama of Shatyly with a view of the Issyk-Kul lake

Northern panorama overlooking the Issyk-Kul lake
Day 1: Bishkek - Bokonbaevo, about 350 km
The group meets at the Bublik coffee shop (Toktogula 75/1) at 8:00 for a joint breakfast, acquaintance and discussion of the program. After having breakfast (everyone pays for their own breakfast), we leave for an adventure. We drive for about 2 hours and arrive at the Kok-Moinok canyons, the canyon is located in the Boom gorge, it is not large, but very picturesque and great for photographing and walking. After lunch at the Food Zone cafe and drive to the Orto-Tokoi reservoir, closer to sunset we visit the Ak-Sai canyons (the canyons also have a different name, we called the Forgotten Rivers Canyon with the famous photographer from Holland Albert Dros) we meet the sunset on the shore of Lake Issyk- Kul and move to a family guest house in Bokonbaevo, where a wonderful dinner will be provided for us.
Accommodation:

2-3 people per room
Day 2: Bokonbaevo - Shatyly - Dzhety-Oguz, about 230 km
In the morning, a 30-minute drive to the Shatyly gorge and a half-hour light walk for a panoramic view of the beautiful Issyk-Kul lake, Mars canyon and the opposite Kungei Ala-Too ridge. After moving to the Mars gorge, where the participants will be presented with the golden eagle show by the famous hunter with the eagle Ruslan, the participants will be given the opportunity to take a picture with the eagle as a souvenir, after a walk along the canyon and transfer to a winter fairy tale in the Jety-Oguz gorge, where we are accommodated and have dinner in a yurt camp.
Meals:

Breakfast, lunch and dinner
Accommodation:

3-4 people in one yurt
Day 3: Jety-Oguz - Kayaking - Karakol, about 90 km
Morning walk along the snow-covered Jeti-Oguz gorge and transfer to Lake Issyk-Kul, where we meet with Sergei's team, instruct us on how to behave during kayaking on the water, put on life jackets and begin our exciting sailing along Mikhailovsky Bay. After moving to Karakol, accommodation at the Green Yard hotel and dinner with a Dungan family, where we will be provided with a delicious Hogo dinner and at the end you will find a story about the Dungan ethnic group.
Meals:

Breakfast, lunch (lunch boxes) and dinner
Accommodation:

2 people in one room
Day 4: Karakol - Karakol Ski Base - Karakol, 70km
We will devote this day to the most important attraction of the city, the Karakol ski base. We leave in the morning to the base and ride all day, skis are not included in the price, everyone can take their own on a tour or rent at the base upon arrival. Evening swimming in the hot springs Ak-Suu Kench. Dinner and overnight at the Green Yard Hotel.
Meals:

Breakfast and dinner. Everyone dines on their own at the base, there are many cafes and restaurants for every taste or take snacks with you.
Accommodation:

2 people in one room
Day 5: Karakol - Bishkek, 400km
A quick city tour of the main attractions of the city, Dungan Mosque and Holy Trinity Church. Moving from Karakol to Bishkek along the northern shore, on the way we will climb the mountain in the Bulan-Sogotuu region to once again admire the beauty of our beautiful mountain lake Issyk-Kul. We will have lunch at the Barashek restaurant in Cholpon-Ata and direct transfer to Bishkek. We deliver each participant to their homes within the city of Bishkek.
Meals:

Breakfast and lunch
Accommodation:

not included in the price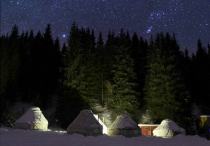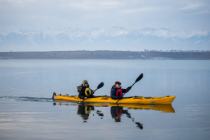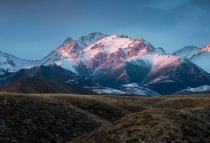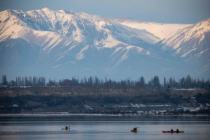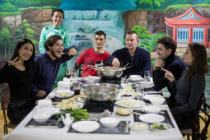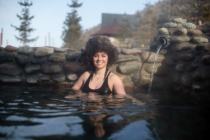 Price

Price for a group tour of 4 people

Price - 27,000 soms per person.

Prices for an individual and private tour:
2 person - 79560 som
4 person - 110520 som
6 person - 185880 som (2cars)
8 person - 216840 som (2cars)
10 person - 247800 som (2cars)

Price include:
Meals (except for some points indicated in the program)
Transport on four-wheel drive cars Toyota Sequoia
Accommodation 4 nights in a guesthouse, yurt camp and Green Yard hotel
Hogo Dungan Dinner
Ak-Suu Kench hot springs
Guided kayaking and all the equipment you need
Payment to Karakol National Park

Price not include:
Skis and ski pass at the ski base
Breakfast and dinner in Bishkek, lunch at the Karakol base
Other non-program related expenses

You must take with you: warm winter clothes + ski suit, hat, gloves, sunscreen and glasses, slippers, swimsuit, towel, bathroom accessories, flashlight).