Visit Karakol

,

Kyrgyzstan

,

Karakol

,

Gagarina st.

,

28/26

,

722200

SKI TOUR ON SOUTH OF KYRGYZSTAN
We are going to opposite site of our country - south of Kyrgyzstan. Climate here more mild and precipitation is coming from south west (Persian Gulf and Arabian Sea), south of Kyrgyzstan is more authentic and cultural, which is making program great and interesting from different angle.
Day 1. Airport Manas – Suusamur valley, up to 130km
Meeting at Manas airport or in Bishkek (if you will arrive the day before), driving to Suusamyr valley through Too-Ashu pass 3400m. This pass connecting south and north part of country. Rest or half day ski touring around ski base. Accommodation in

Too-Ashu ski base

or

Suus lodge

. 
Day 2-3-4. Suusamyr valley
The Suusamyr valley bottoms out at 2200 to 2500m, Almost 1000 square kilometers of virgin slopes, drops of more than 1 km and powder depth that easily reaches up to 1,5m make Suusamyr one of the top spots for backcountry skiing in Kyrgyzstan. The dryness of the extreme continental climate combined with low temperatures forms exceptionally dry powder. Two full days of ski touring in Suusamyr valley.
Day 5. Suusamyr valley - Arslanbob, up to 460km
Driving all day through scenic views, we will see Ala-Bell pass, Toktogul water reservoir, Naryn river and view narrow canyons on the way.

Arslanbob

authentic village located between biggest walnut forest, where living 93% ethnic uzbeks. People very friendly and livestyle here is very interesting and simple. We will stay in family of local CBT, which will open you more culture of local people.
Day 6-7-8-9. Full days of skitouring in Arslanbob.
Four great days of ski touring in best spots of Arlanbob, we will have different slopes for ascent and descent every day. You can ski through the walnut forest or on the steeper slopes of the mountains, in gorges or across farm land. Accommodation in CBT guesthouse.
Day 10. Arslanbob - Osh, 180km
We are going to south capital Osh, this city was used for many centuries as transshipment base who were moving by Great Silk Road and present time for travelers between Central Asia countries. City tour in Osh (the city turned 3000 years old accoridng some sources) and will try famous local Plov. Accommodation in hotel.
Day 11. Osh - Bishkek (flight)
You can fly today to Bishkek and continue your trip or stay few days in capital to discover it.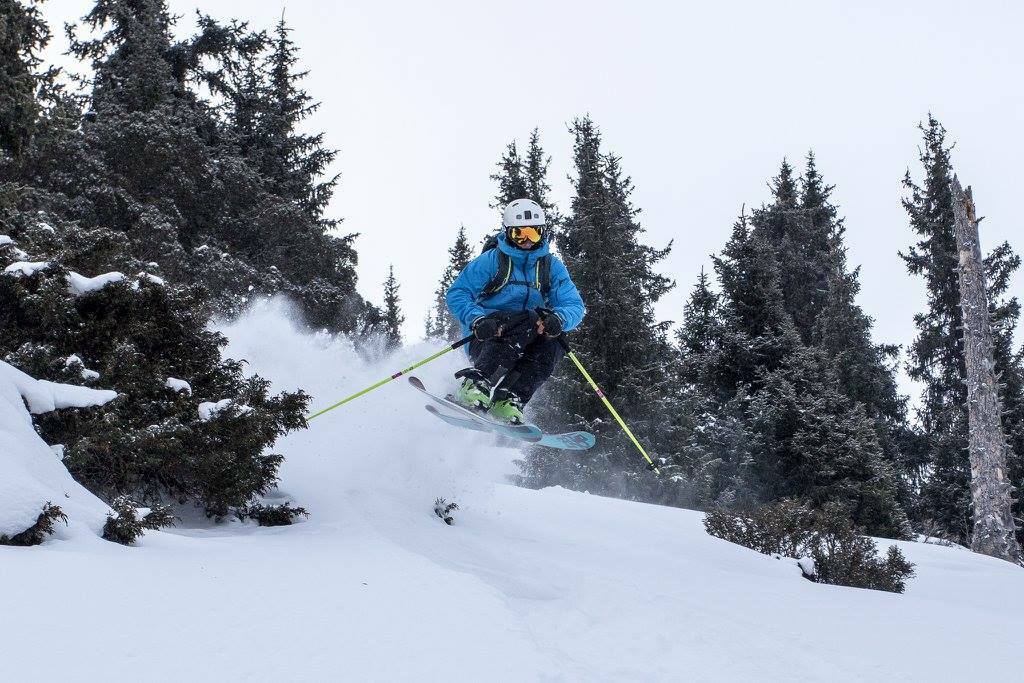 Glen R
Ski Touring in Kyrgyzstan with Visit Karakol
Ski Touring in Kyrgyzstan with Visit KarakolVisit Karakol provided an expert trip planning service for our own private guided ski touring adventure in Kyrgyzstan in February 2020 and also provided superb local guiding, transport and logistics support. Timur Akbashev, the owner was our personal guide and through him we had a great ski adventure and even more importantly, a great introduction to the very special culture of Kyrgyzstan.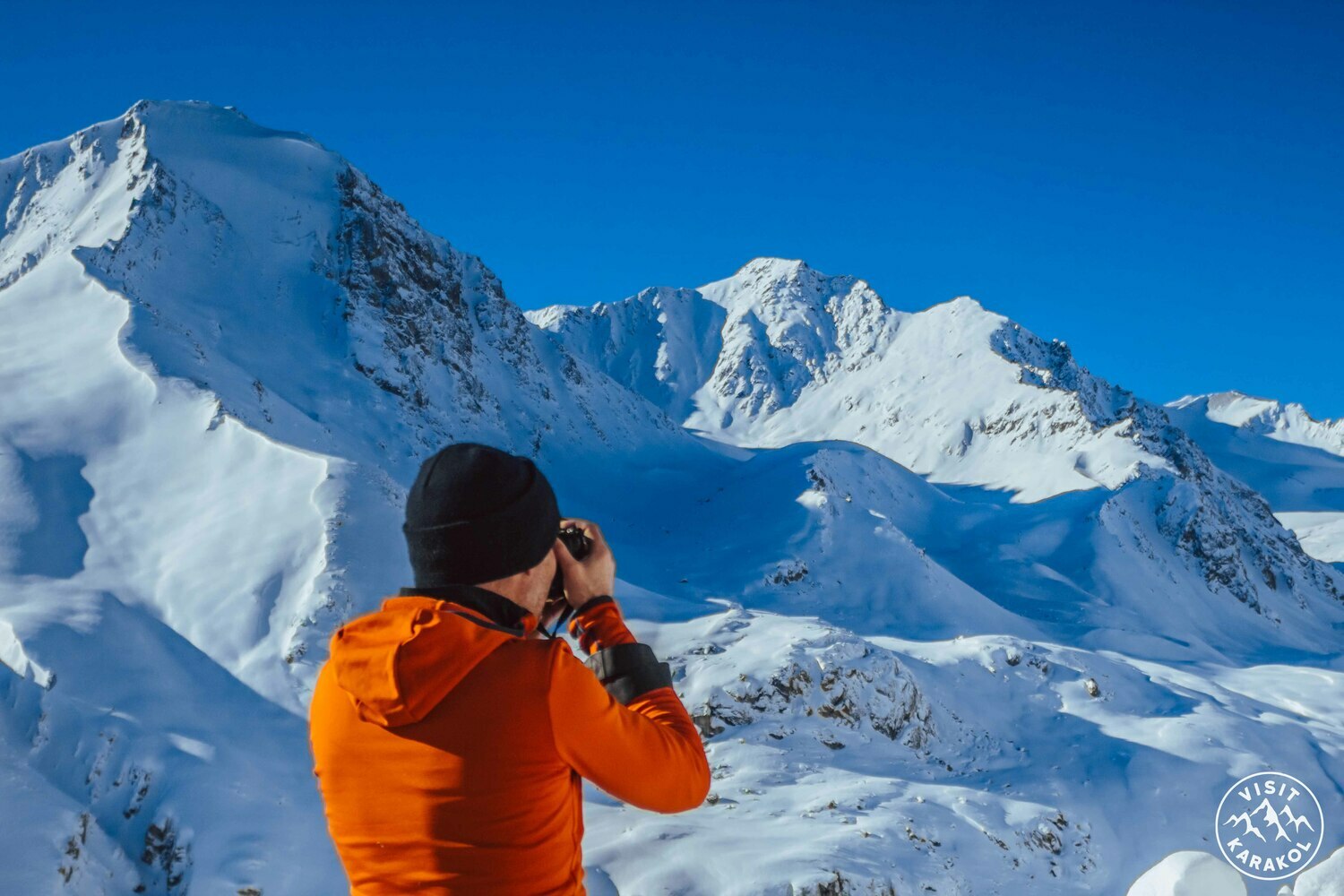 Bjorn L
Amazing Kyrgyzstan - excellent guiding
ReviAmazing Kyrgyzstan - excellent guidingThanks to Timur/Visit Karakol for making our first visit to Kyrgyzstan the very best. All the way from Manas Airport/Bishkek to Karakol, and then further on the next day to the hot spring "behind the mountains". Outside Bishkek, in Tokmok, we had a stop at the huge Sunday animal market. Never seen anything like it before! Then the lunch at the dumpling restaurant in the backstreet nearby. And most of all: The unforgettable drive the next day in heavy snow and whiteout along unplowed roads over the pass Chon Ashuu (3800), though the most beautiful landscape to the hot spring at Sary-Jaz. Timur, always steady and positive. Timur, the positive and professional Kyrgyz guide. Hope you will take us, the Norwegian Trio, for new adventures next time we will visit your fantastic country. Thanks for your tiptop service, friendship, experience and guiding!ew text...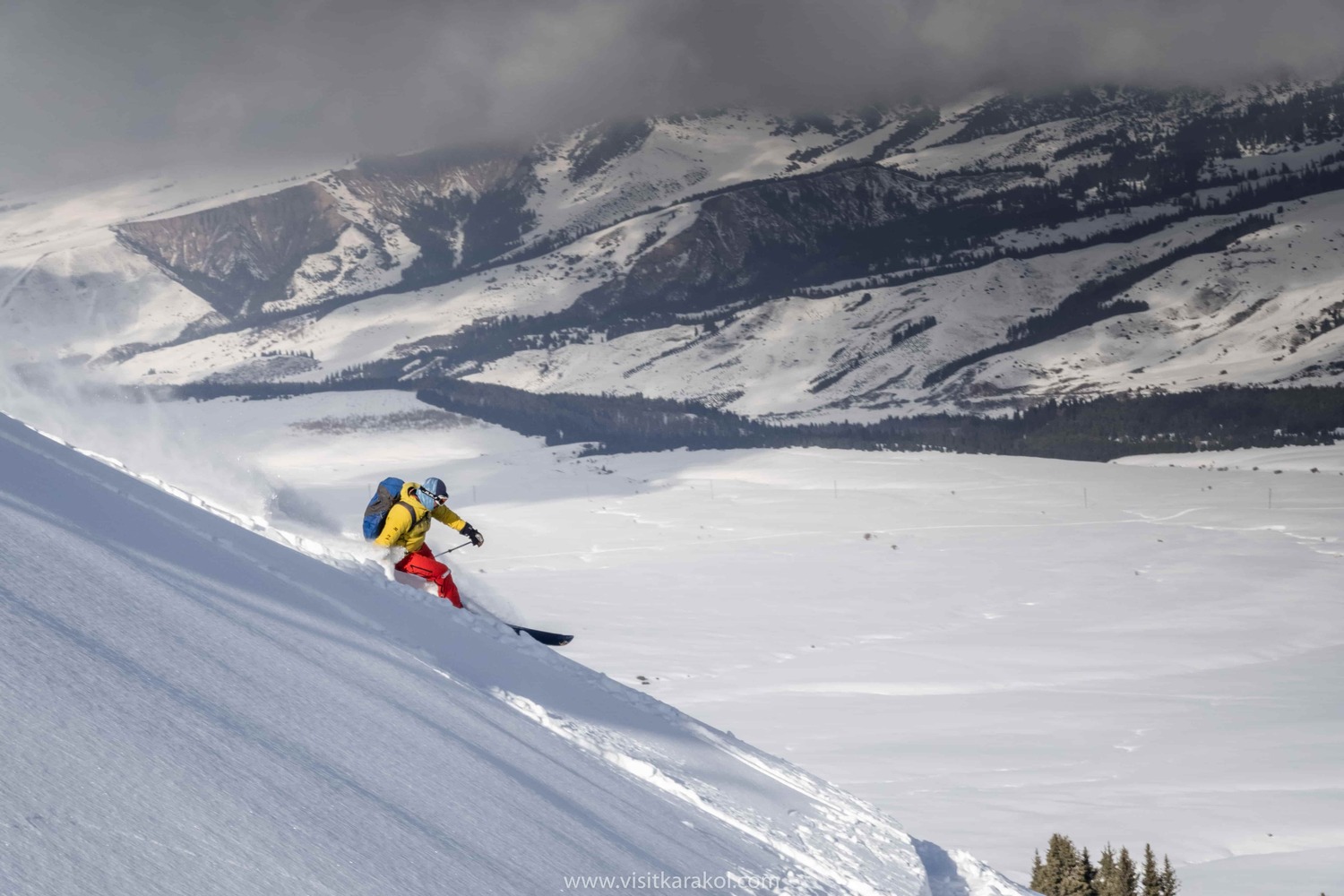 Jouk K
Snowboarding in Kyrgystan - splendid
Completely unknowing what to expect, we visited Kyrgystan with a group of 7 skiers and snowboarders. We were absolutely blown away by the country. And by its (off-piste) skiing possibilities. The people at Visit Karakol made it all possble for us. Great service, friendly, English speaking drivers and a proactive approach. I would surely recommend them when you are thinking of planning a Kyrgyz adventure.Review text...