Visit Karakol

,

Kyrgyzstan

,

Karakol

,

Gagarina st.

,

28/26

,

722200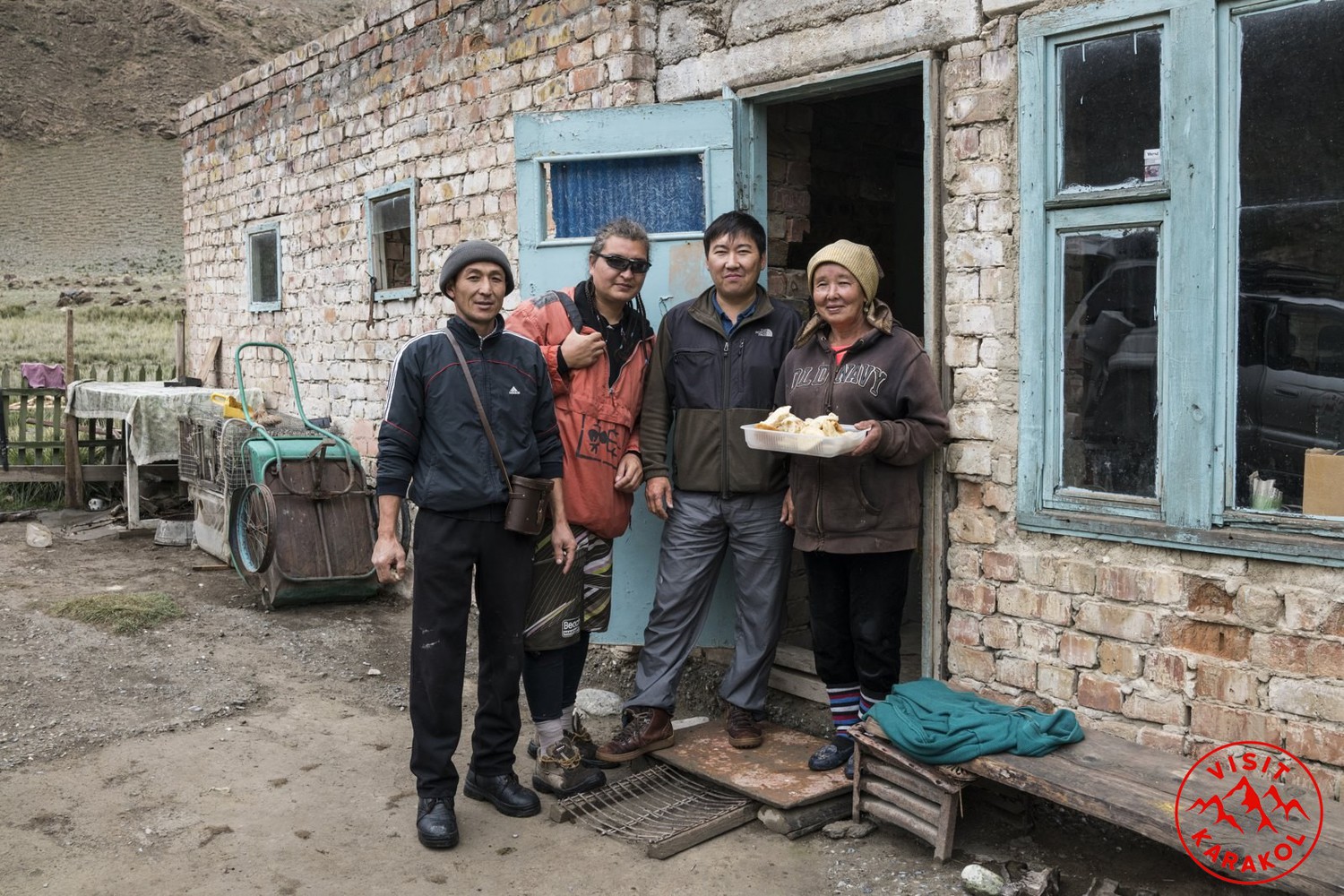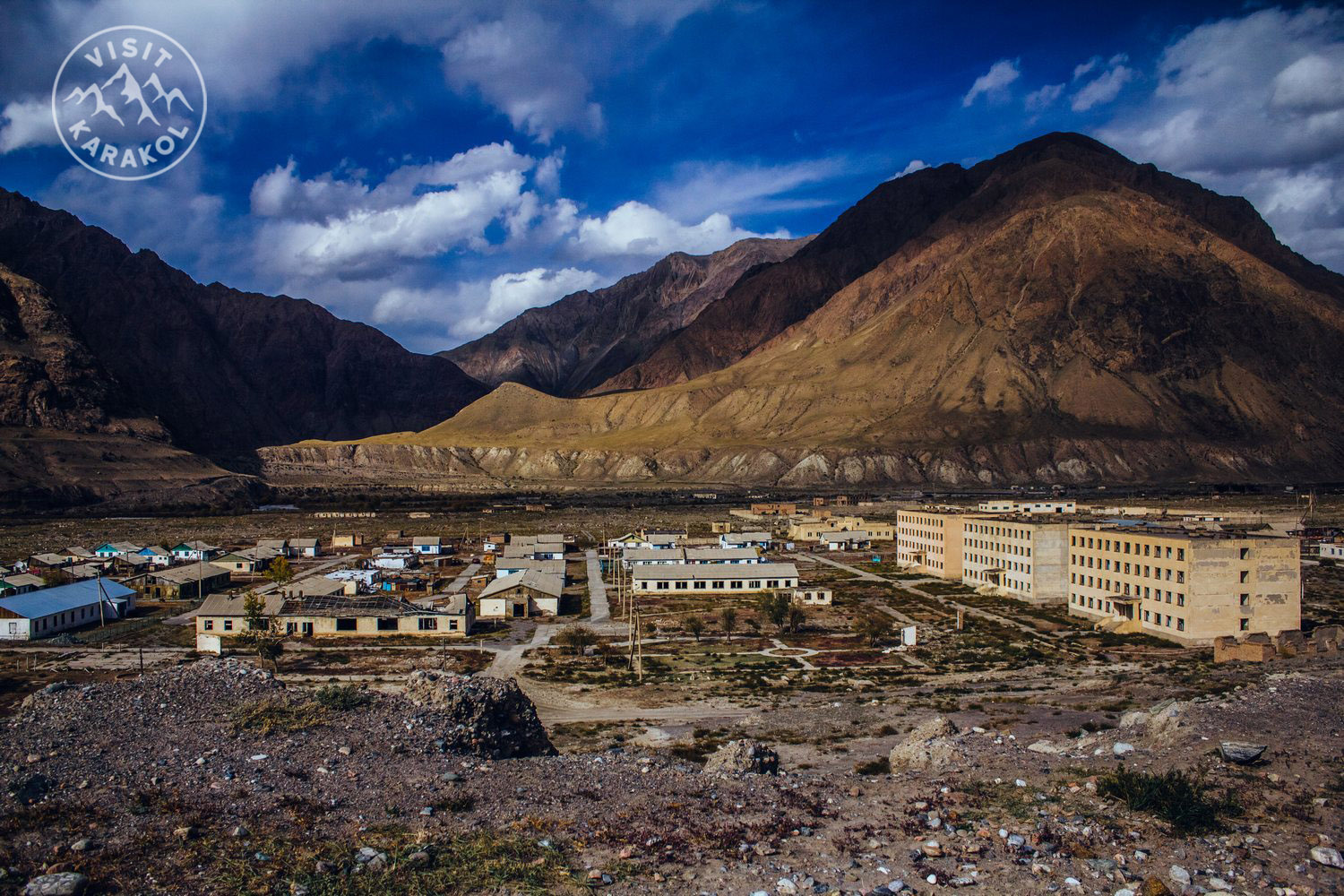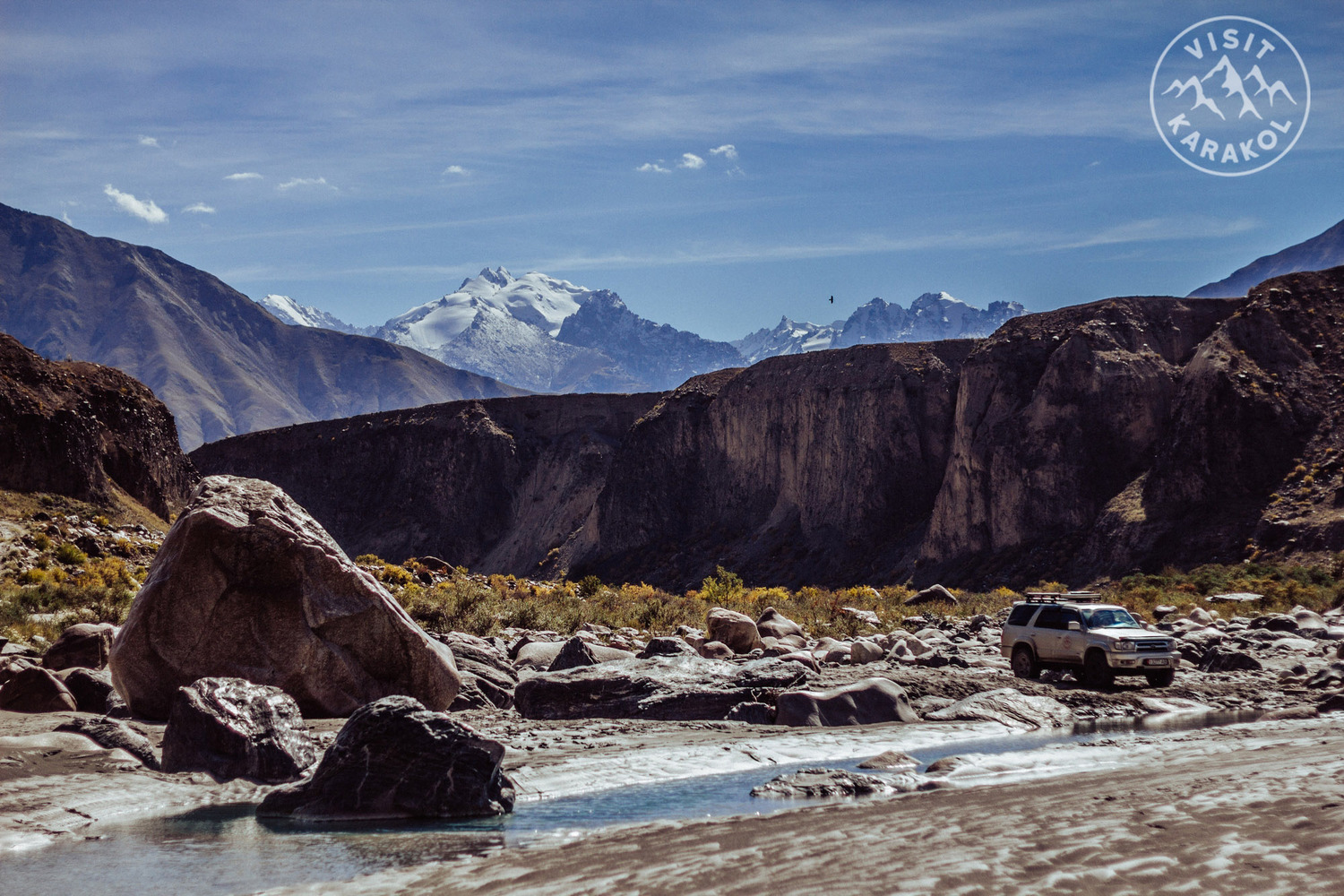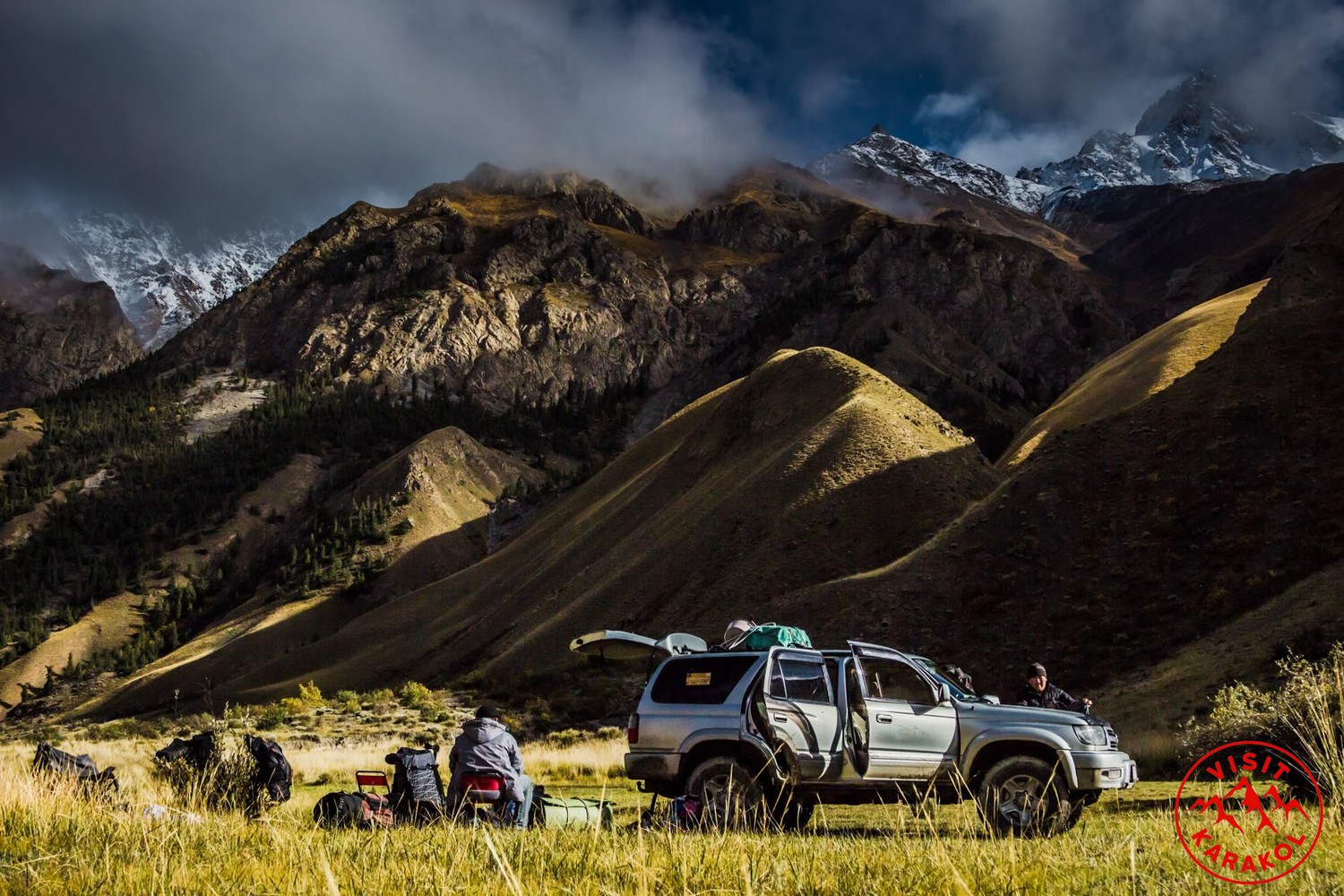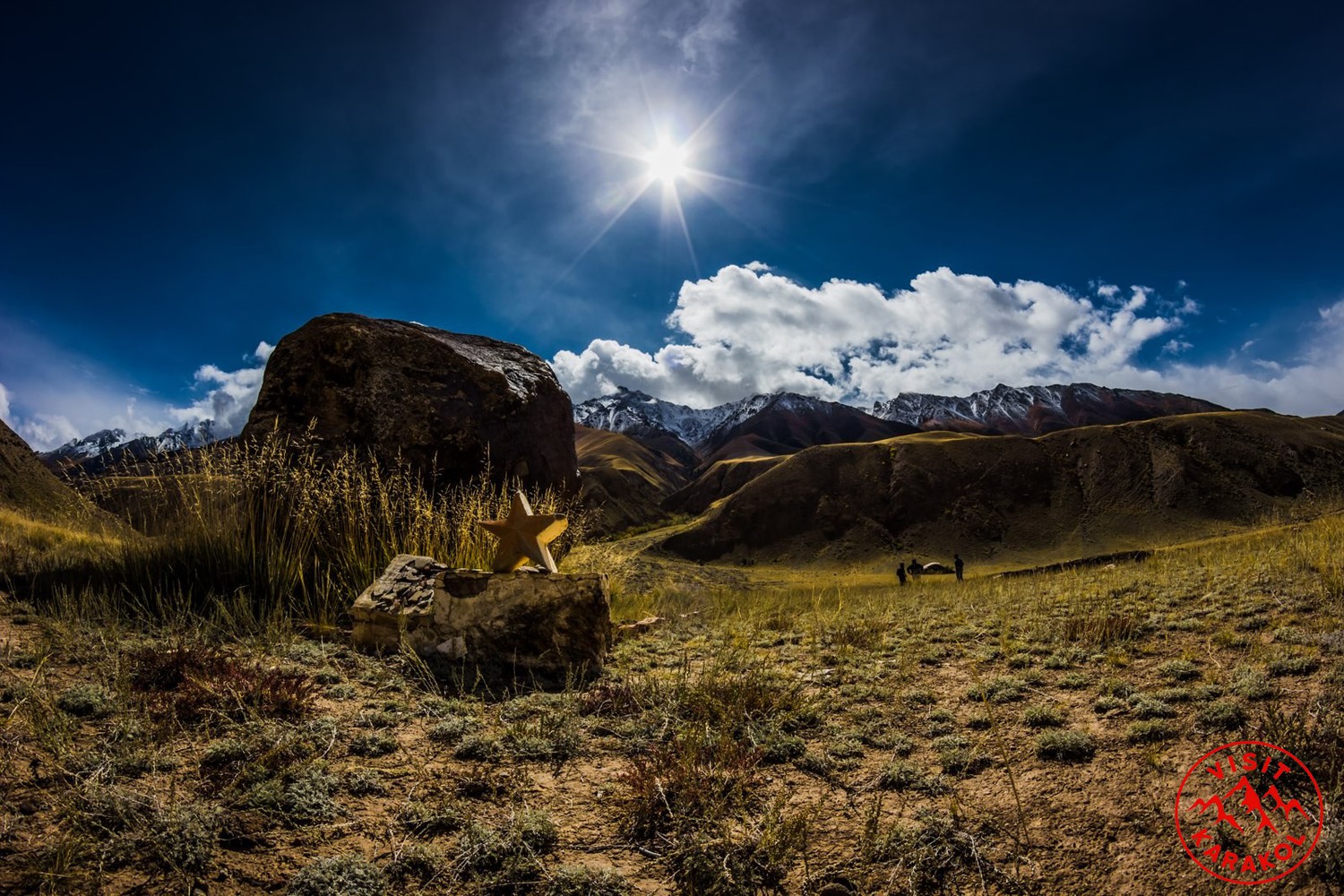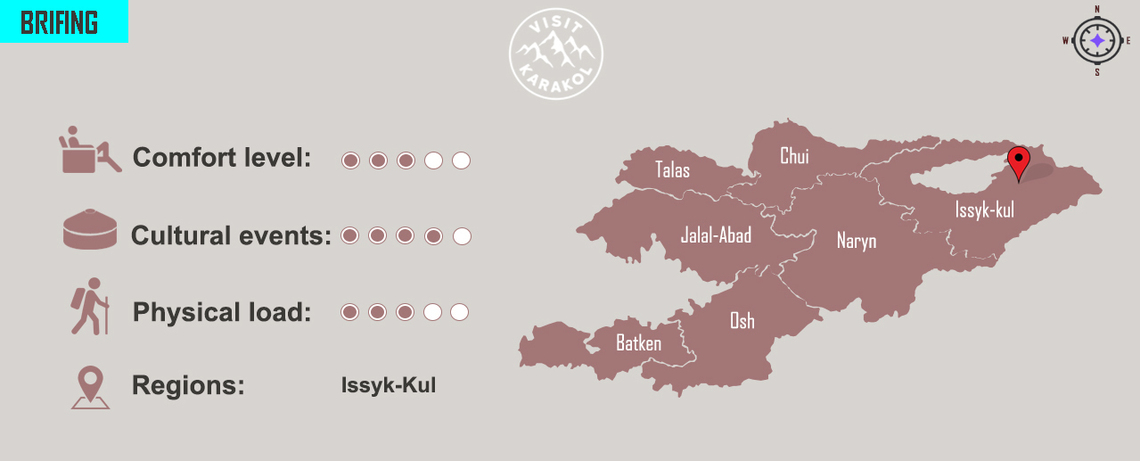 Sary-Jaz Intro
Duration: 4 days
Period: May – October

The tour program:
Day 1, Karakol – Engilchek – Kaindy valley, 150 km
One of the most interesting tour, we will drive to Soviet abounded industrial town Engilchek which is located at 2500m. It is based 150 km from Karakol at the confluence of the rivers Sary-Jaz and Engilchek. With the closure of the tin mine, the population fell from 5,000 to less than 20 families. At the 2009 census, its population was 345. You need permission to that area due to the reason that it is close to the China border. Tour in Engilchek town and one of mine, after taking a wild hot spring. Overnight at tents or a shepherd's house.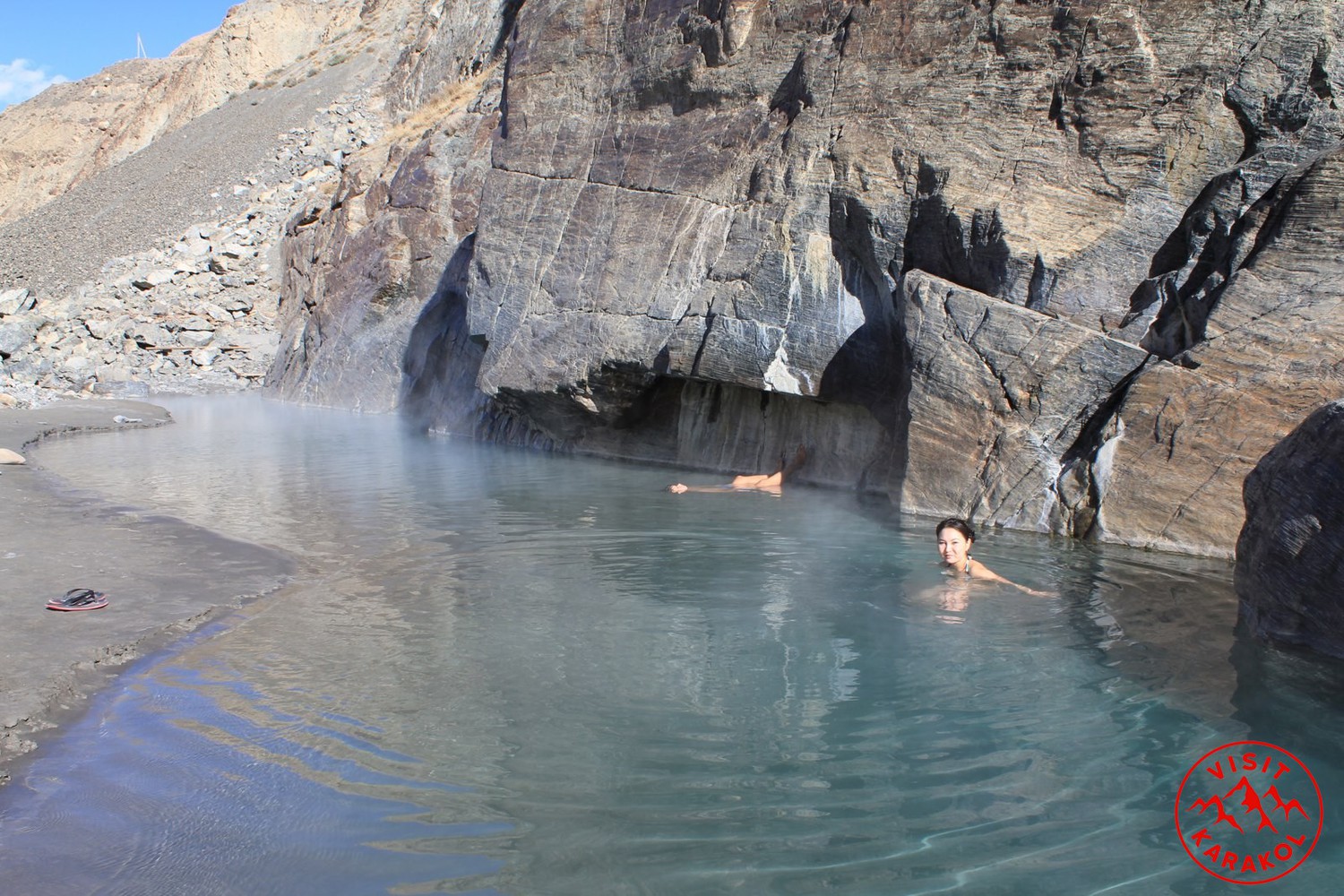 Day 2, Kaindy valley
Kaindy valley - radial trekking (or horseback riding) to Kara-Bel valley (through which Kyrgyz people where running away to China from Red Army 100 years ago during Urkun) https://en.wikipedia.org/wiki/UrkunComing back. Overnight at tents or shepherds house.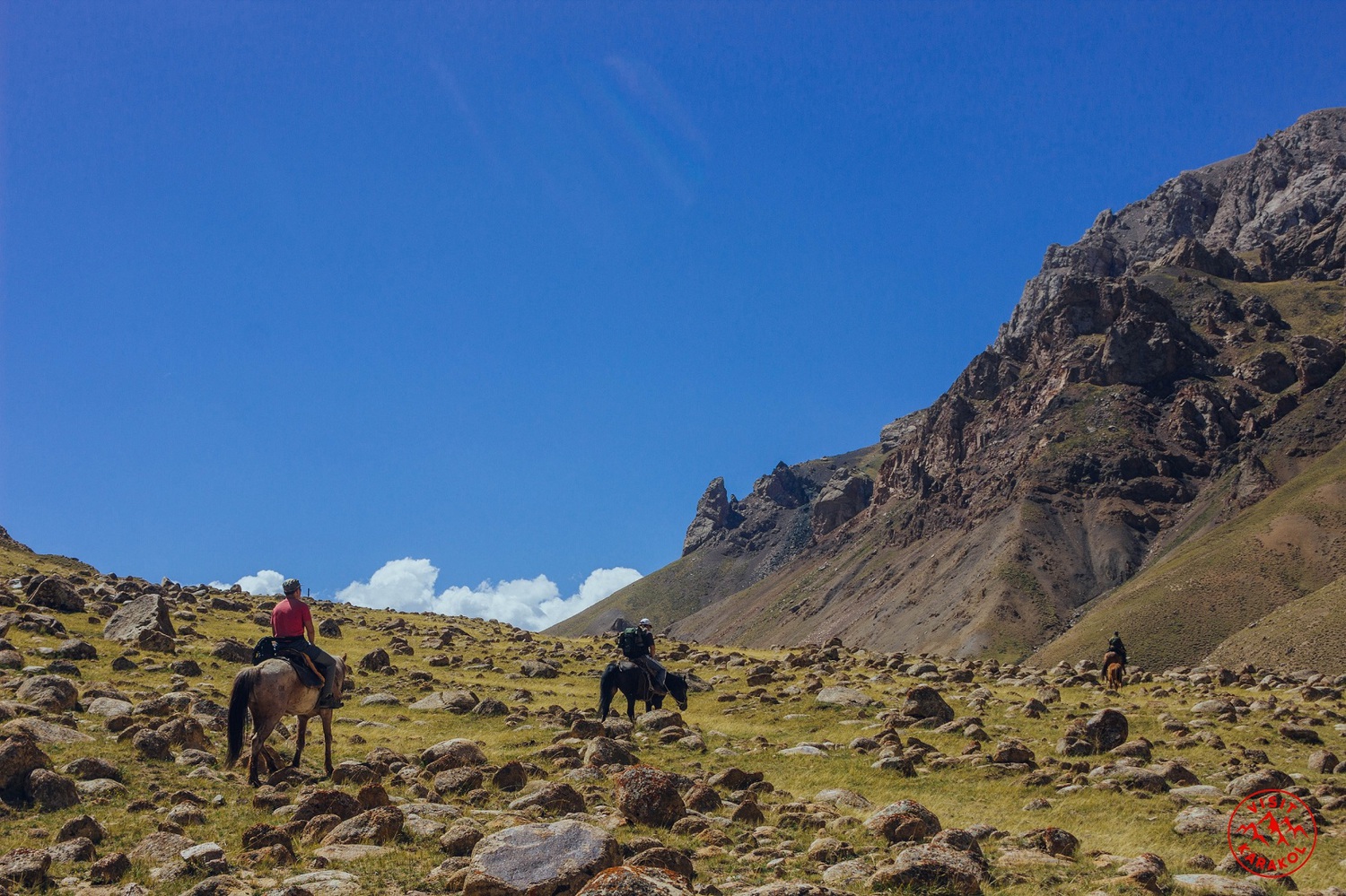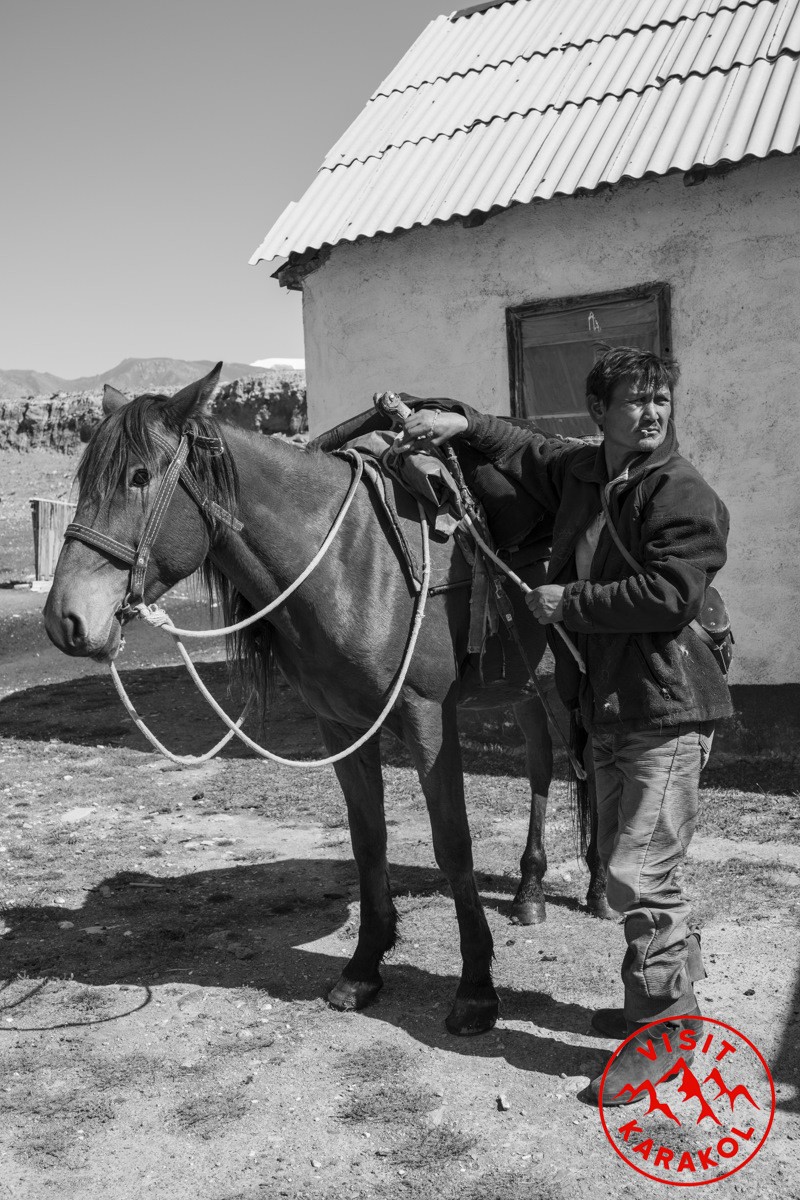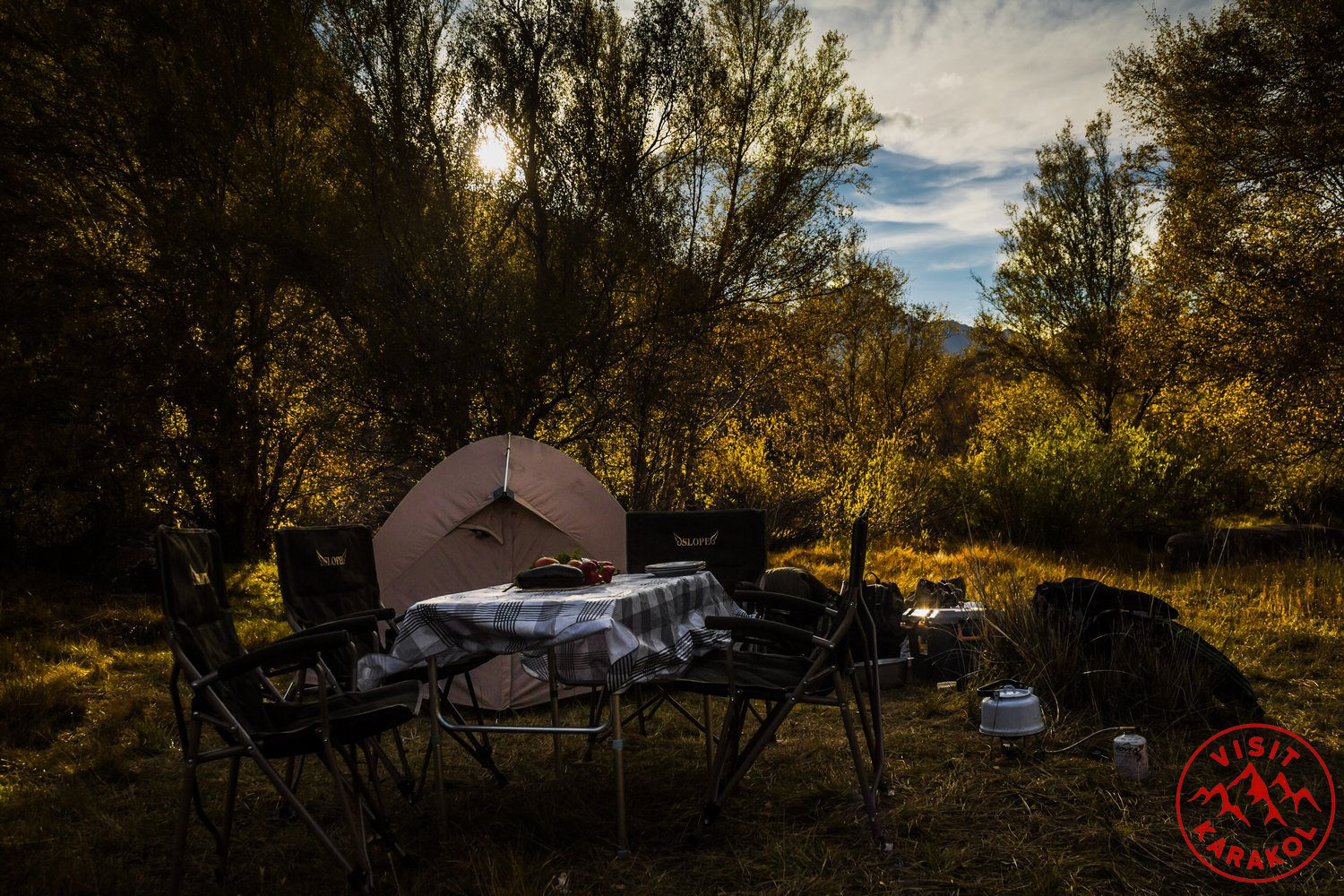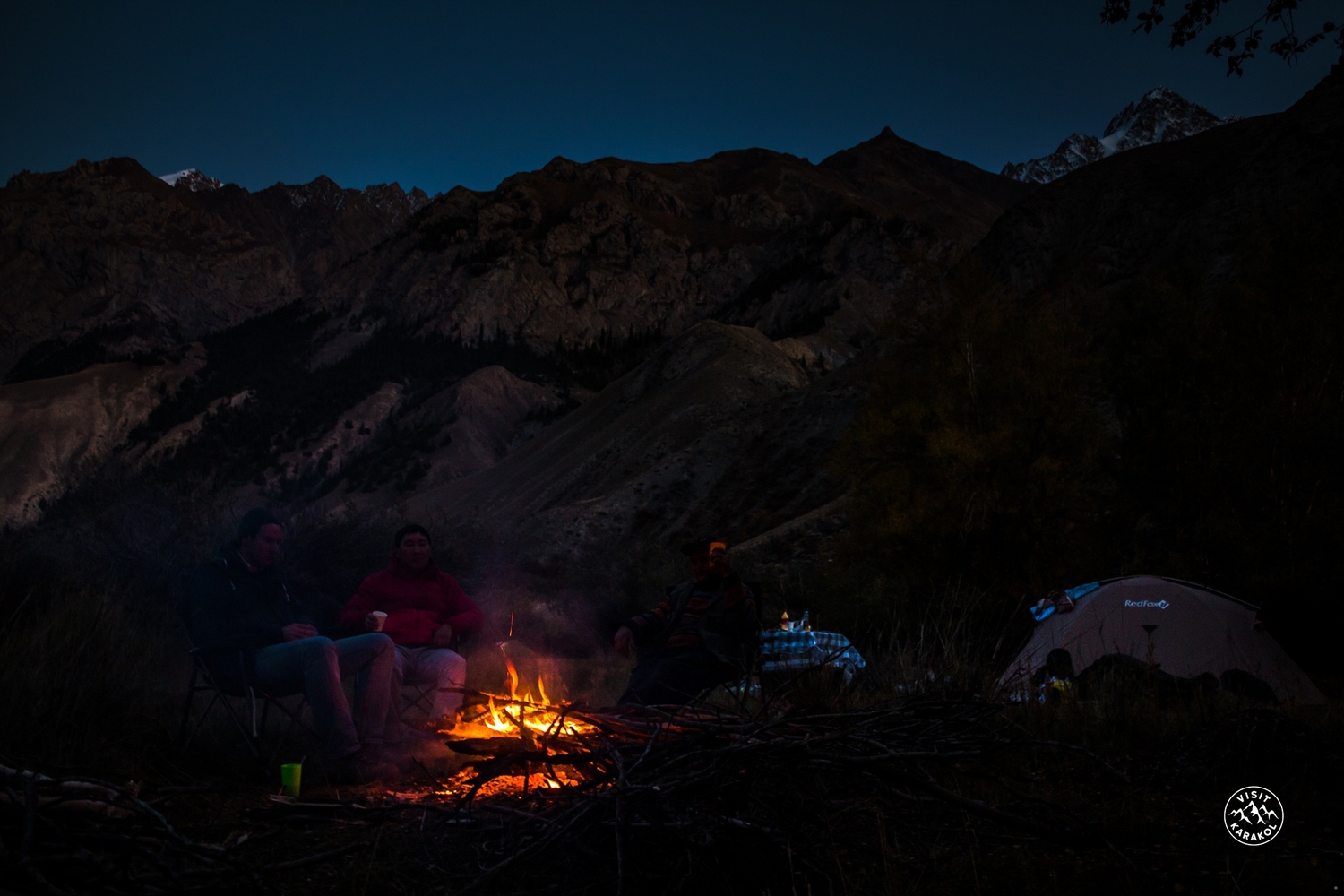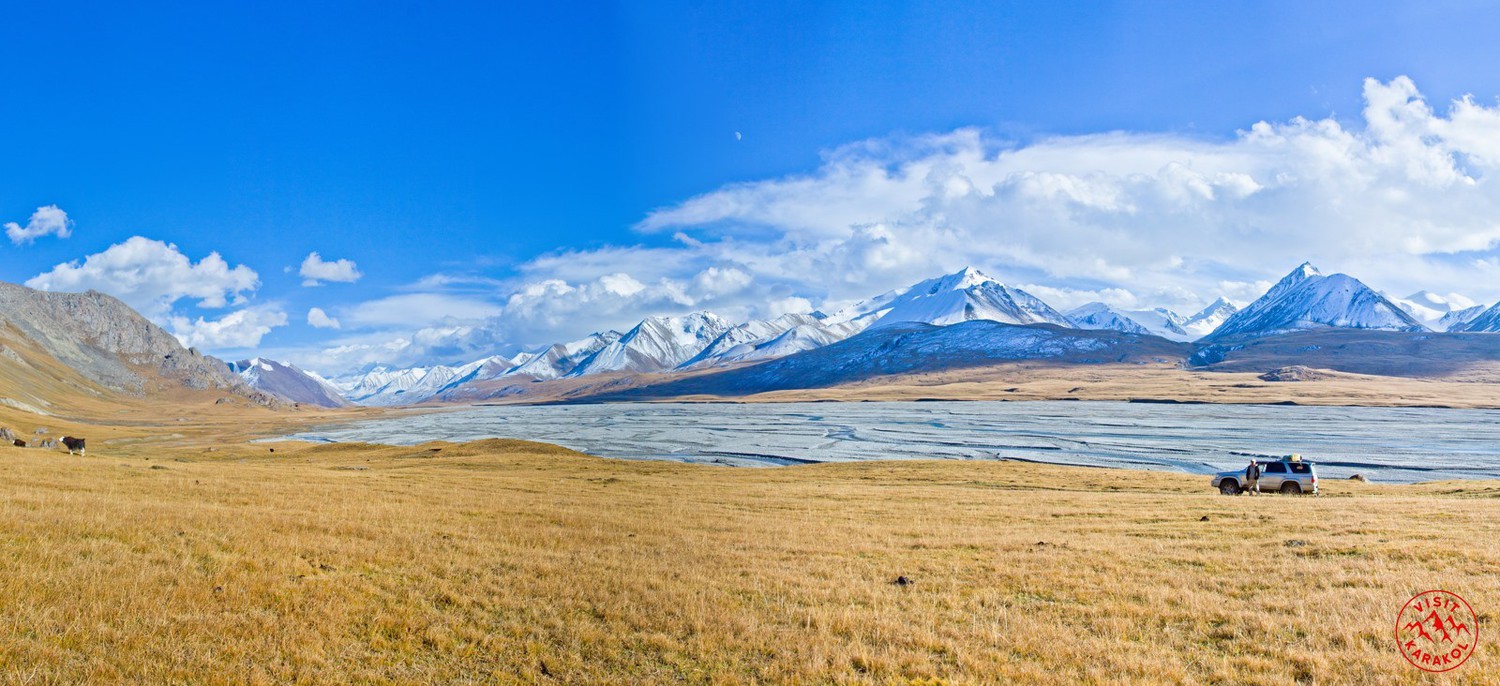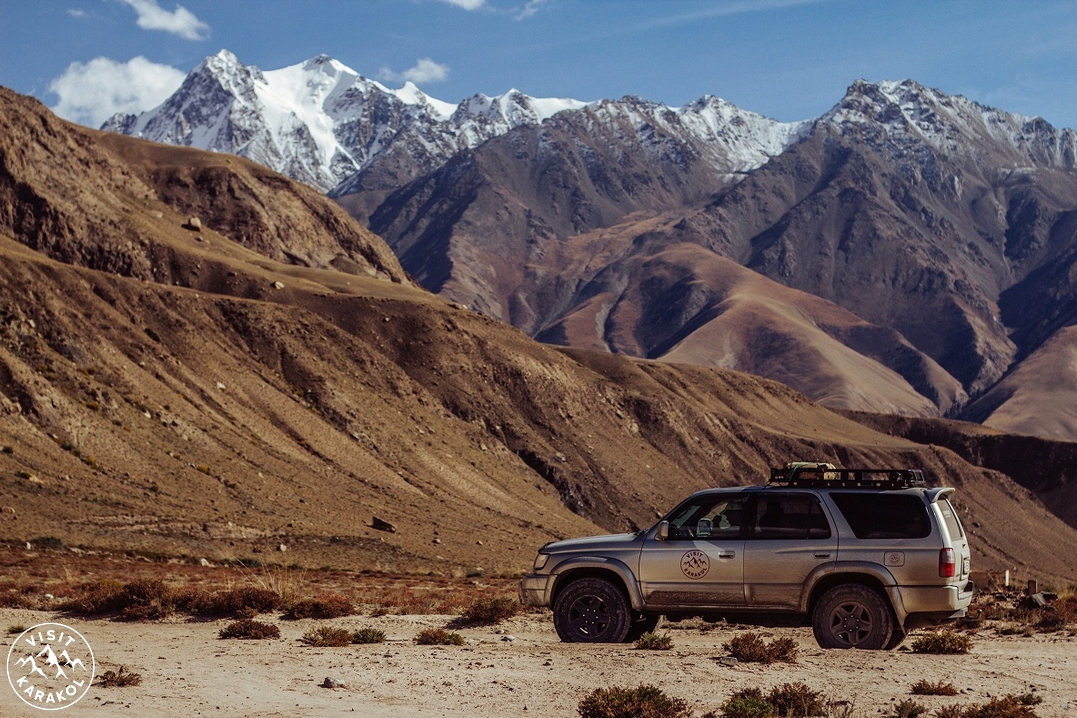 Day 3, Kaindy valley – Echkilitash – Ak-Chunkur cave – Karkyra, 150 km
We will take wild hot springs on the back way to Engilchek (another name Inylchek) and further to Echkilitash. We will pass through another border checkpoint and arrive to Ak-Chunkur cave. The cave consists of the two levels and starts in a large room. The length of the entire cave is 40 - 45 m, height some places up to 10m. The ceiling of the cave is steep and is fitting to the bedding layers of limestone. The most ancient monuments of art, drawings of people and animals were found on the walls and ceilings of the cave. After lunch moving to Karkyra through Turuk pass. This place well known for its green diversity. Overnight at tents.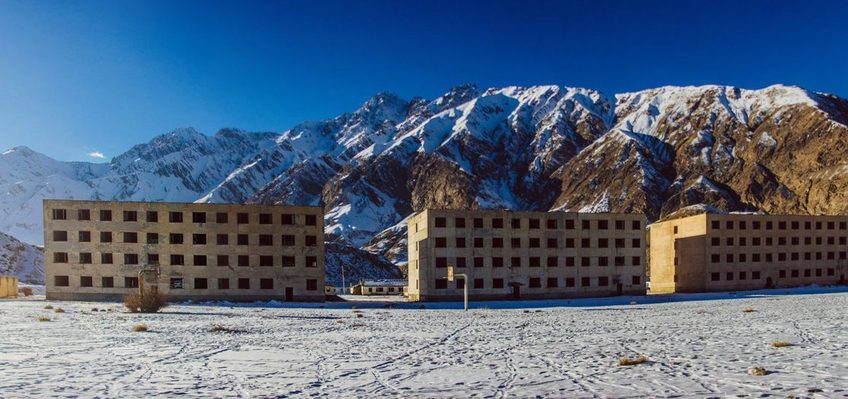 Abandoned flats at Inylchek town, located 150 km from Karakol on elevation 2500 meters.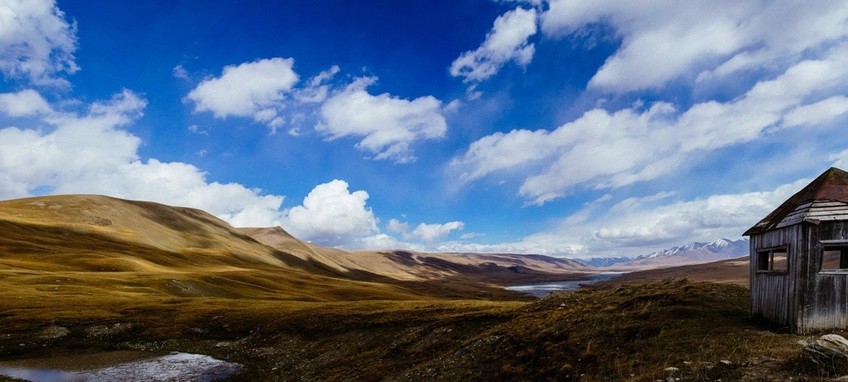 Old border check point on Turuk pass
Day 4, Karkyra – Karakol, 150km
We will visit Tamerlane's stones, after crossing next border checkpoint in Karkyra. Not far from Santash village, there are kurgans and remains of the Caravanserais, where the Tamerlane's troop used to pass. The legend has it that they were composed by the army of Tamerlane. When the commander went on his campaign, he ordered each soldier to take a stone with them, and here, at the pass, they all laid these stones into a large mound. Upon return, soldiers who survived took a stone each from the mound and placed it by their side. Therefore, there are now two mounds made of stone, one of which became a monument of the victims who died on a foreign land. Arriving to Karakol. End of service.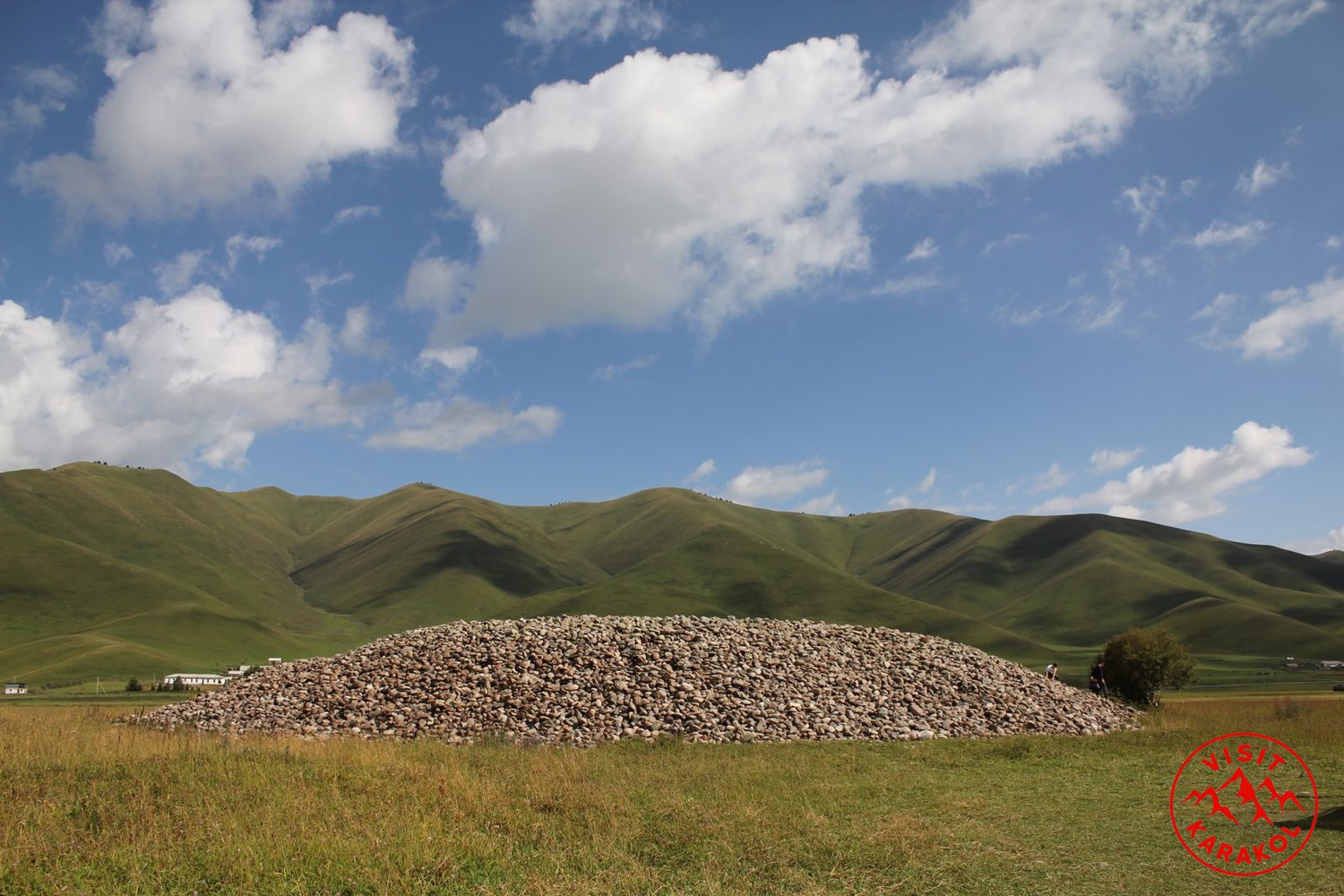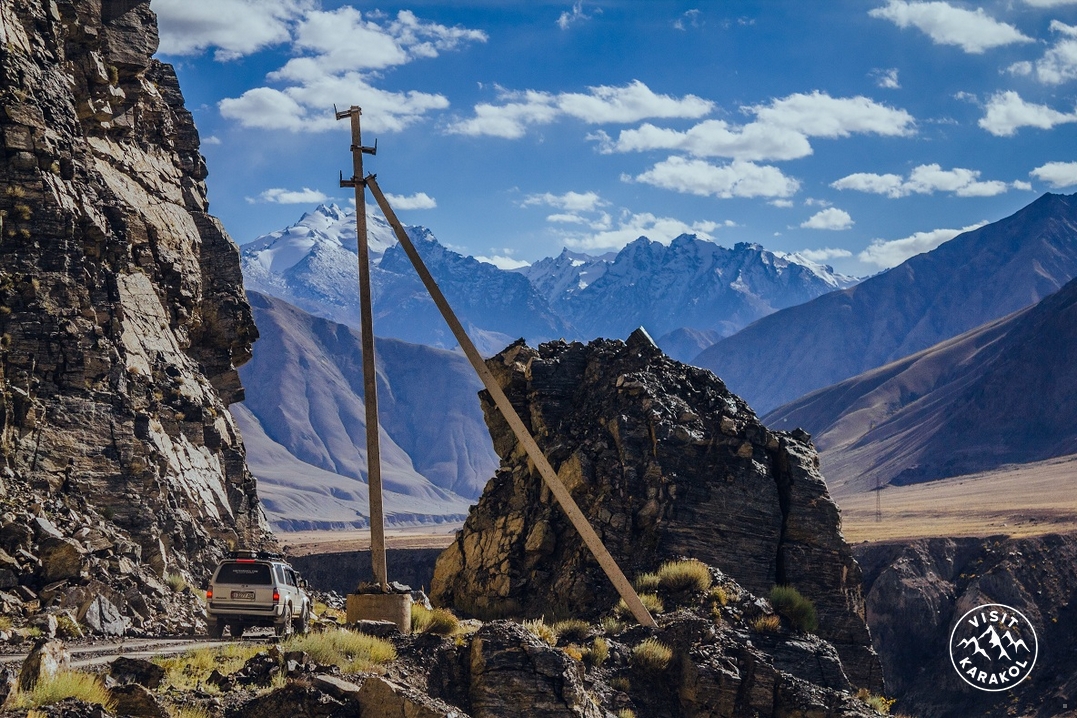 Recommendations for equipment: sun cream, sun glasses, cap, swimming suit, sandals, towels, warm closes depend from period, flashlights.
Note: This is already border area, it is necessary to take out permits in order to enter. Therefore, this tour must be booked in advance.
Price of tour:
Personal: Guide, driver & cook
Equipment: Tents (2 person in 1 tent), mats, sleeping bags, table equipment