---
A sight to remember
Snow-covered mountain peaks, a million shades of blue glacial lakes, endless soft pastures full of animals and nomadic herdsmen, and a minimum of tourists. Most people probably have no idea where this country lies, but initiates already know that Kyrgyzstan will be one of the most sought-after destinations for mountain lovers within a few years.
We decided to explore the northern half of this post-Soviet country. We moved mainly around tourist resorts such as Karakol, Kochkor or Naryn, which serve as a kind of logistic hubs for trips to the surrounding mountains.
Our first and also the most difficult - hike was to Ala-Kul Lake, which starts just outside Karakol. Due to misunderstandings with the taxi driver, we had to head out of the Ak-Suu Valley, where most people usually end their three-day trek because there are hot springs of Altyn Arashan where they can soak their tired body.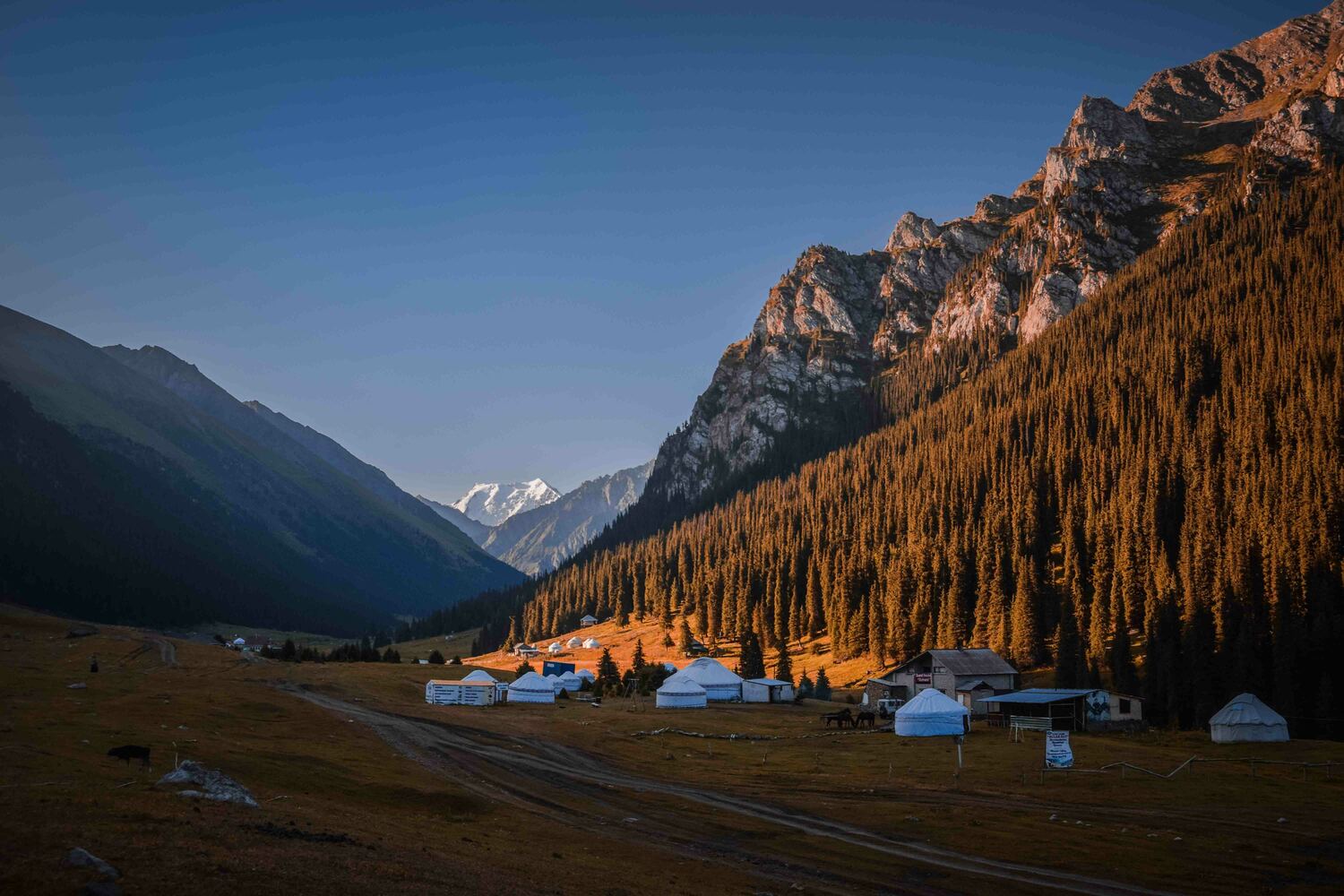 In the end we were glad that we started from this side, because the ascent from here is not so steep, but above all the first view of the lake from Ala-Kul Pass (3900 meters above sea level) was probably the strongest experience of the whole month trip. In front of our eyes we had a vast glacier which is the source of the clear-blue water of Ala-Kul Lake, embraced by the massive snow-covered Tian Shan mountains. A sight to remember!
By the way, talking about snow - the weather was wonderful (it was early August), the night at the lake was surprisingly warm. But a week later, I saw a photo of Ala-Kul's surroundings under a white blanket. I thought it was taken in the winter, but then we found that a few days after our visit there was about twenty centimeters snow dump. So it is definitely not advisable to underestimate the equipment!

If you don't want to bring your own tent, no problem. There are several campsites along the route, offering tents or a place in the yurt. Camps are available at most popular trails for more than friendly prices. If you choose this option, you need to plan your trek well and find out where exactly you want to spend the night!