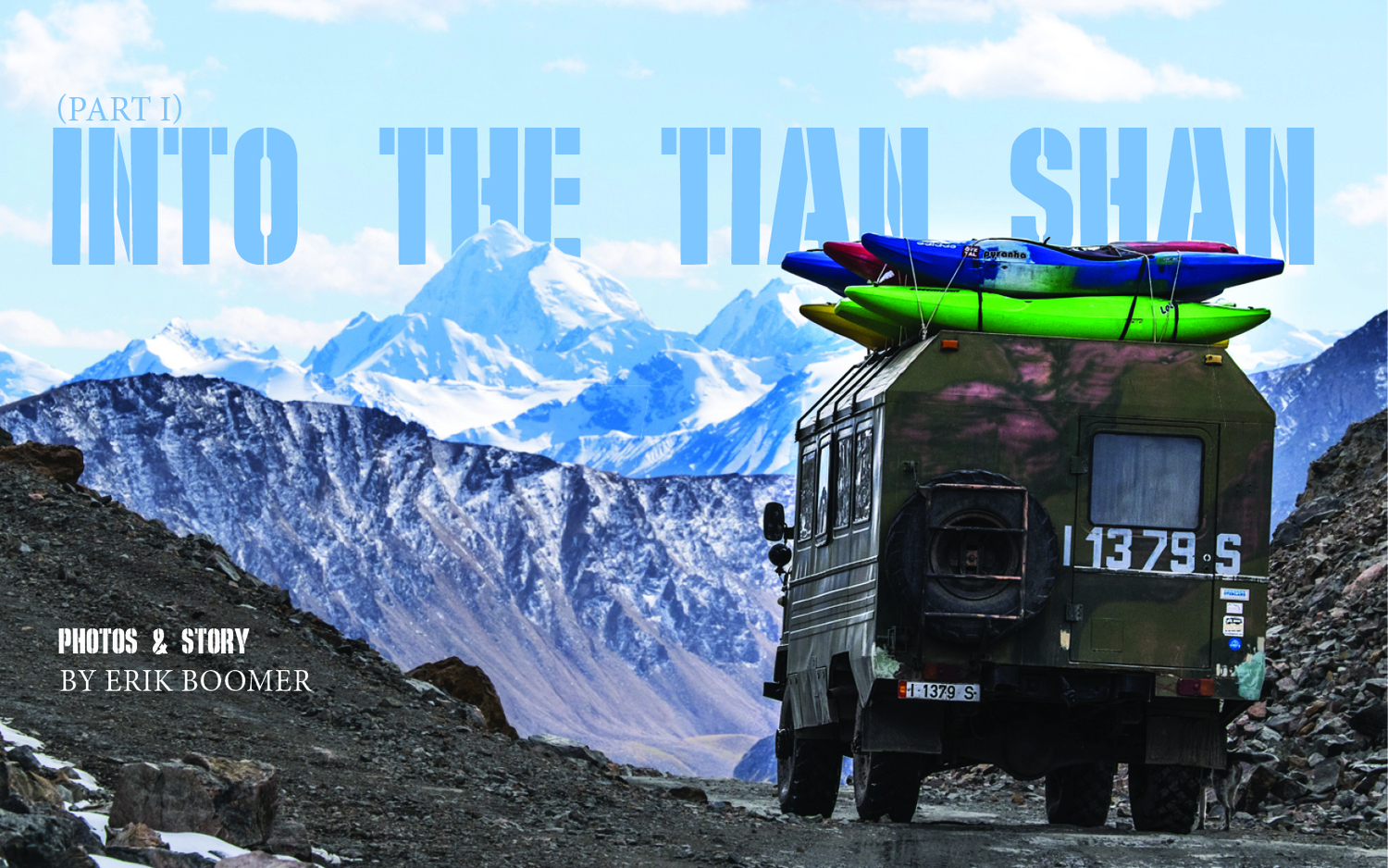 NEED TO KNOW We all had heaps of respect for the river and knew there would be some serious rapids and must-make moves. Just like the Stikine River, the Sary-Jaz has an ultra-deep canyon full of challenging rapids. It also has the bonus of flowing through the heart of Central Asia's Tian Shan Mountains, meaning that almost every bend in the glacier-fed river revealed another snow-capped alpine view. It was bananas. The Sary-Jaz is my new favorite river!
---
WHAT WENT WRONG
We didn't starve or anything like that. Tomass Marnics and Olaf Obsommer had spent a lot of time working on the logistics. Because of that planning, after a kayak holdup at the airport in Germany delayed us a day, things went smooth.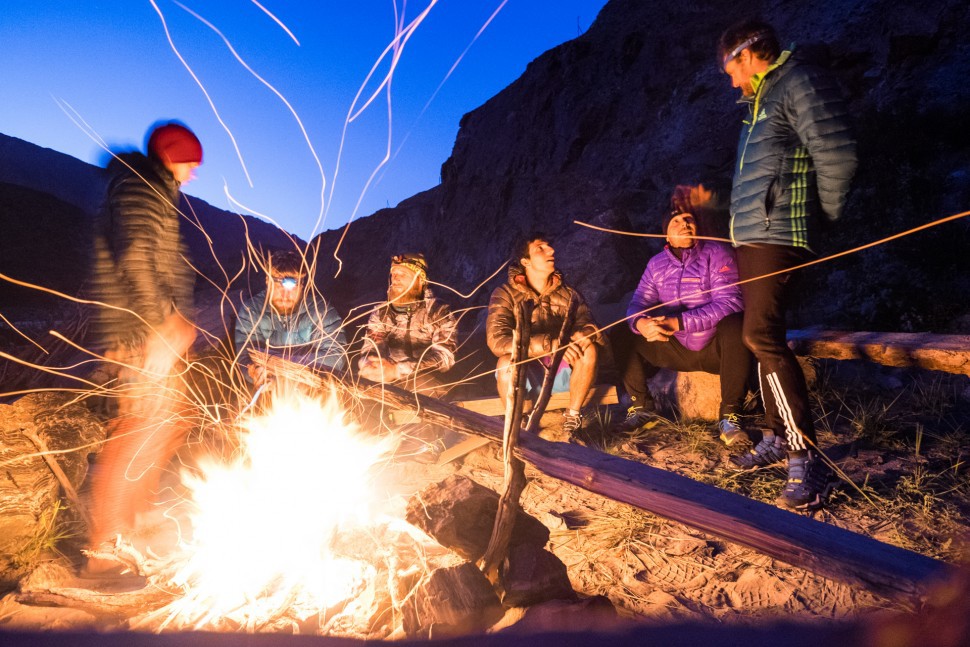 We rendezvoused in the capital city of Bishkek with Tomass and Egor Voskoboynikov, who had already been in Kyrgyzstan for a month paddling great rivers and figuring out logistics. After a van ride into the town of Karakol, we switched to an old military truck to take us up the tall, cold, and breathless mountain passes around 11,000 feet elevation and down to our put-in.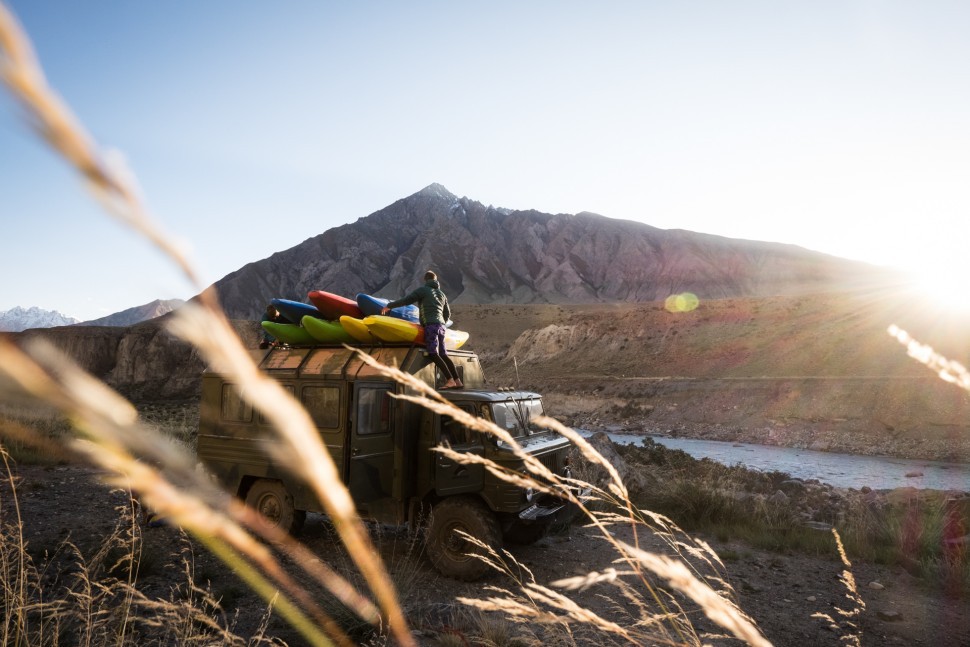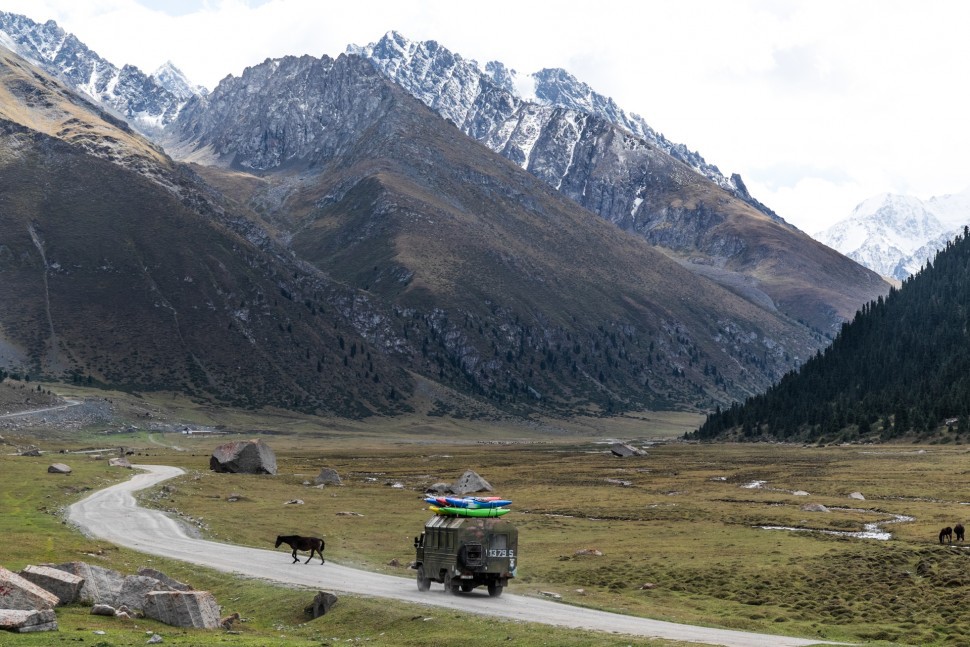 FRAME OF REFERENCE
At times it was as walled in as anything I have ever paddled, similar to the Stikine. Luckily in some of the most difficult rapids and places, we found options to move around and check things out.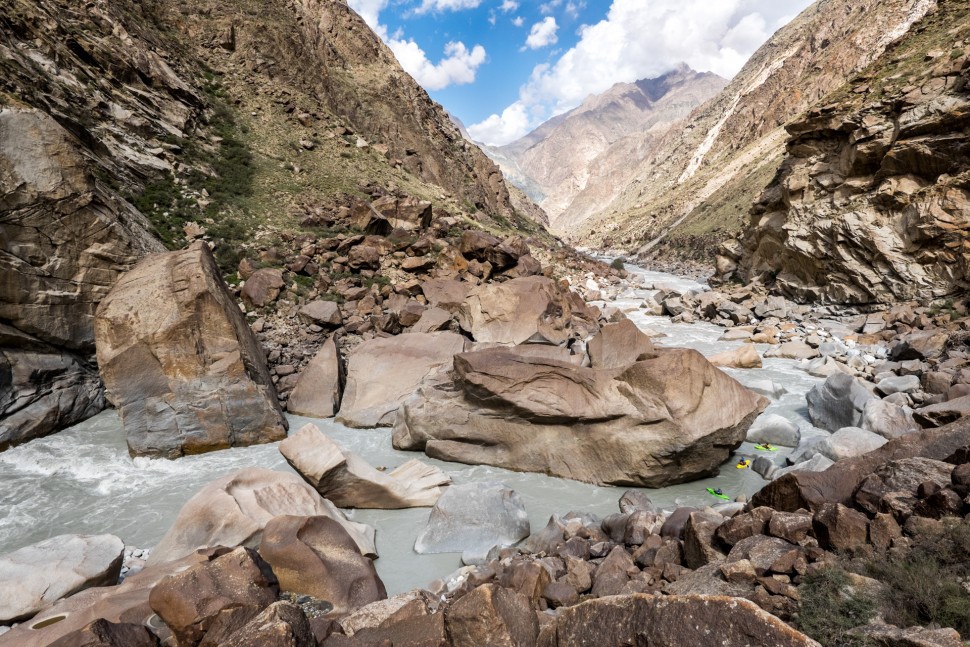 RIVER TIME
Seven nights on the river. We took our time to film and enjoy ourselves. We had awesome camping, like summertime in Idaho. We even had great hot springs at the put-in. Only one night of rain, and it let off just as we went to bed. The boys joked about starving and not eating on previous trips, but on this one we had more than enough food. No canned horse meat: three cans of beef, onions, carrots, mayonnaise and rice almost every dinner.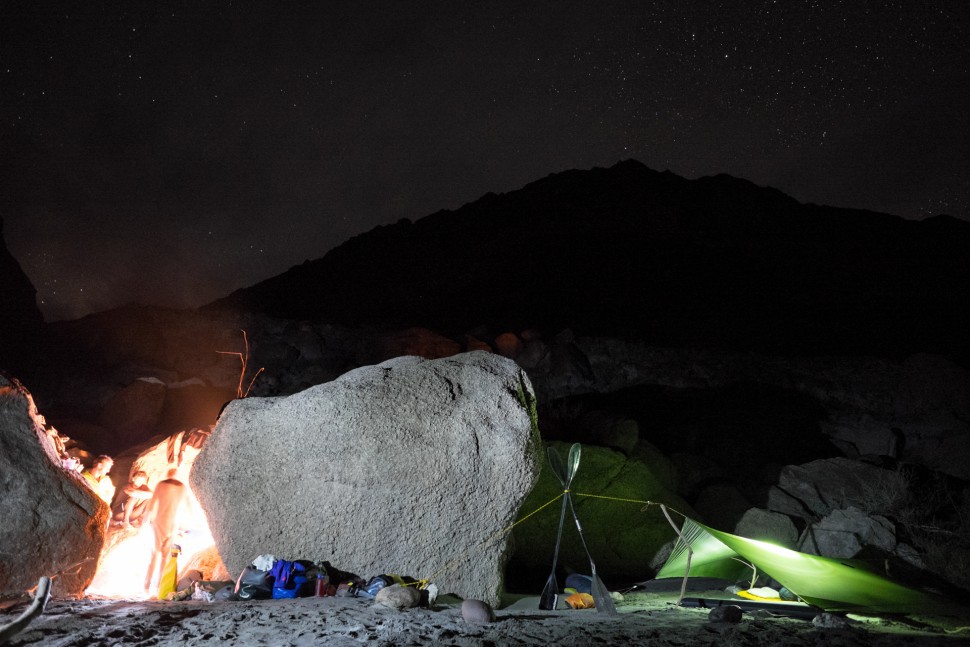 WILD STYLE
Those are old ibex horns. The Russians said that the ibex cross the rivers their whole lives, but when they mature and get a big set of horns like this they often drown trying to cross because the horns are so heavy.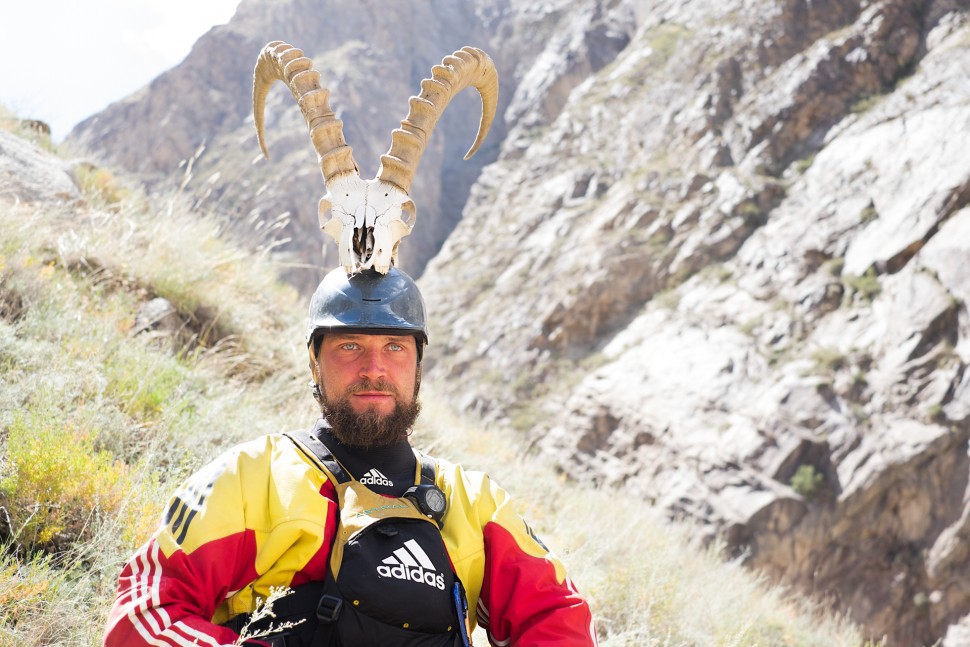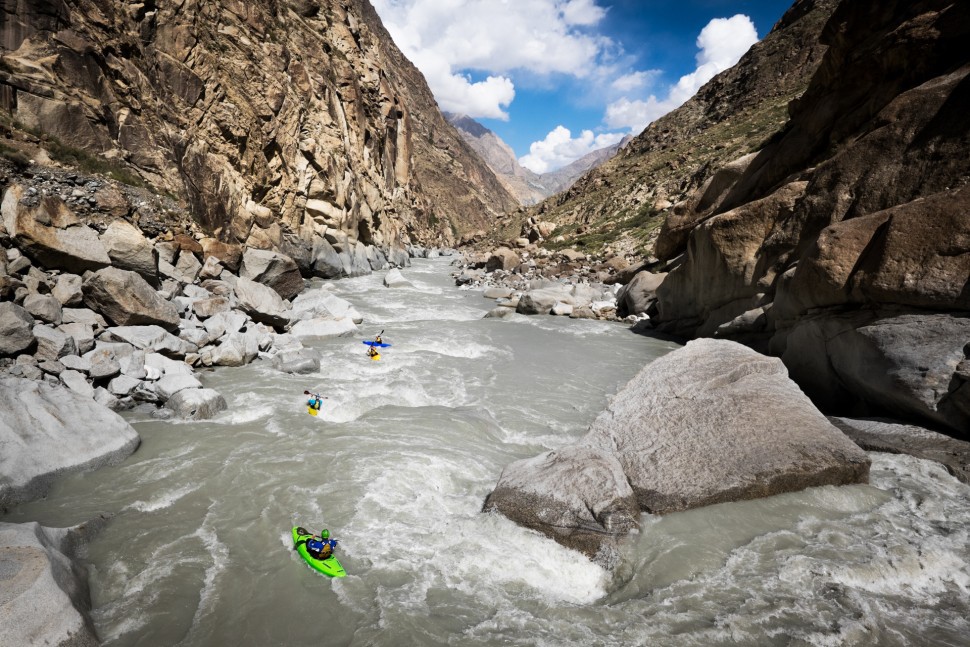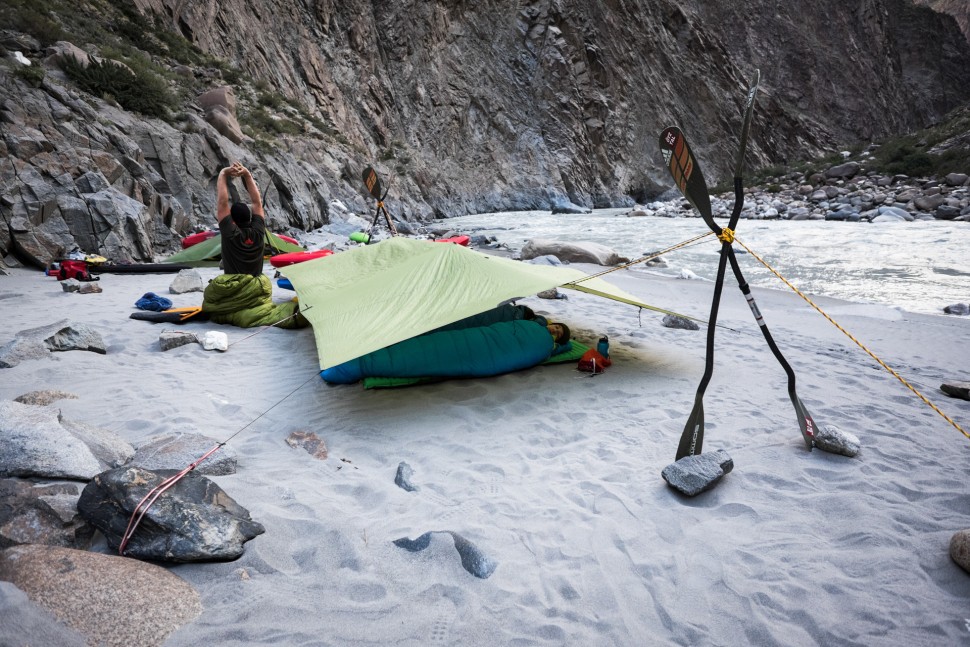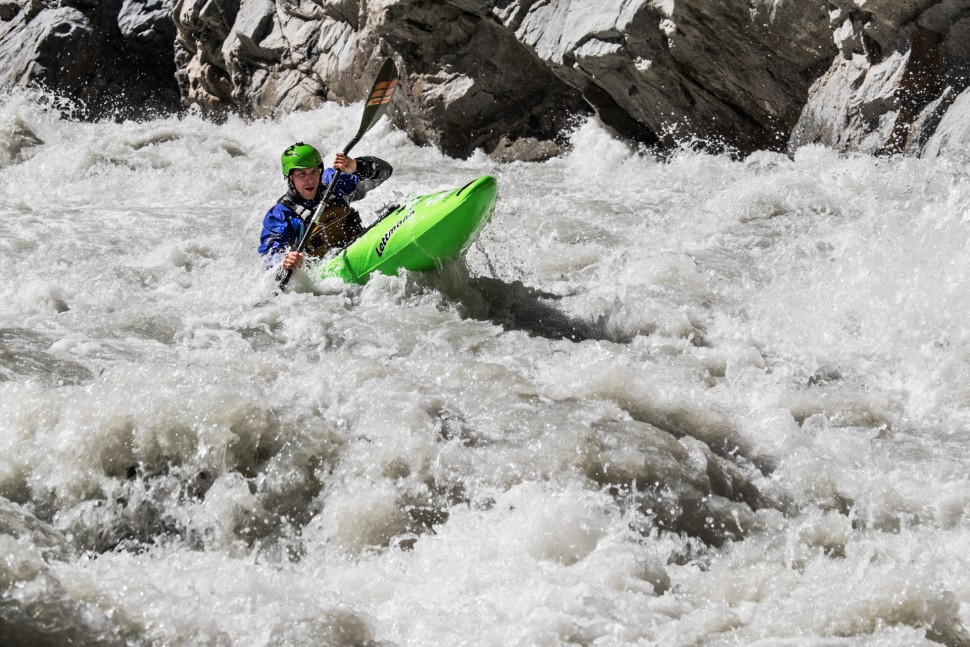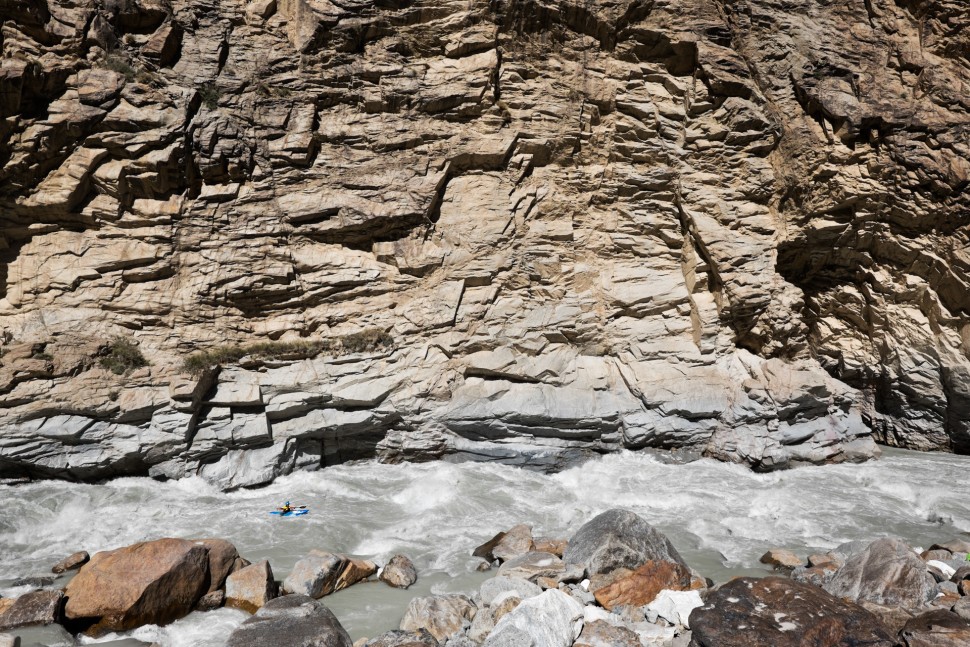 ENDER
The takeout? Well, that was a little more confusing …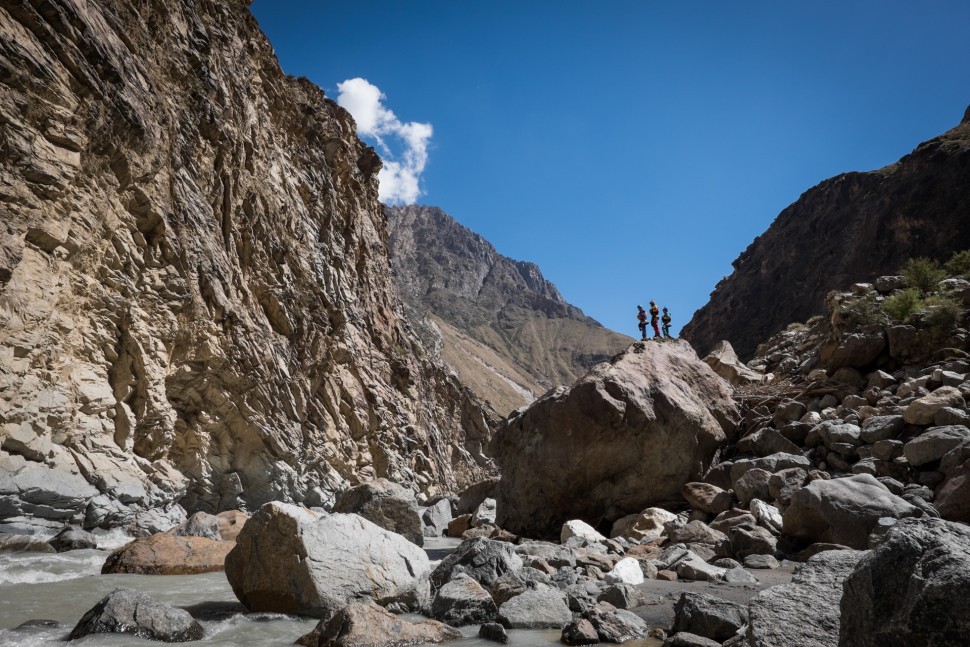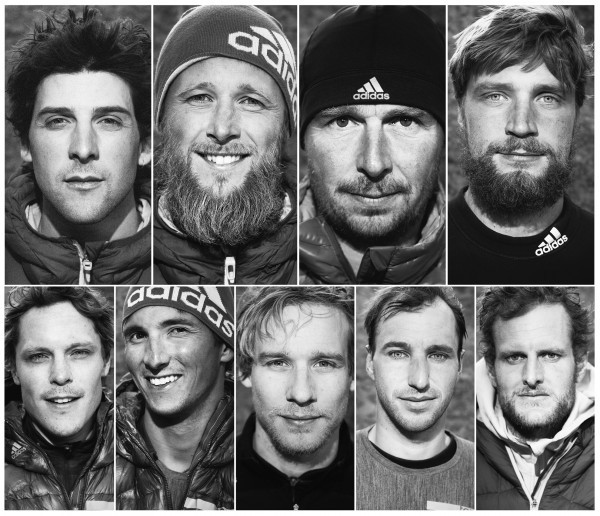 Clockwise, from top left: Expedition paddlers Gerd Serrasolses, Tomass Marnics, Olaf Obsommer, Egor Voskoboynikov, Jared Meehan, Fabian Dorfler, Thilo Schmitt, Sam Sutton, Philip Baues.