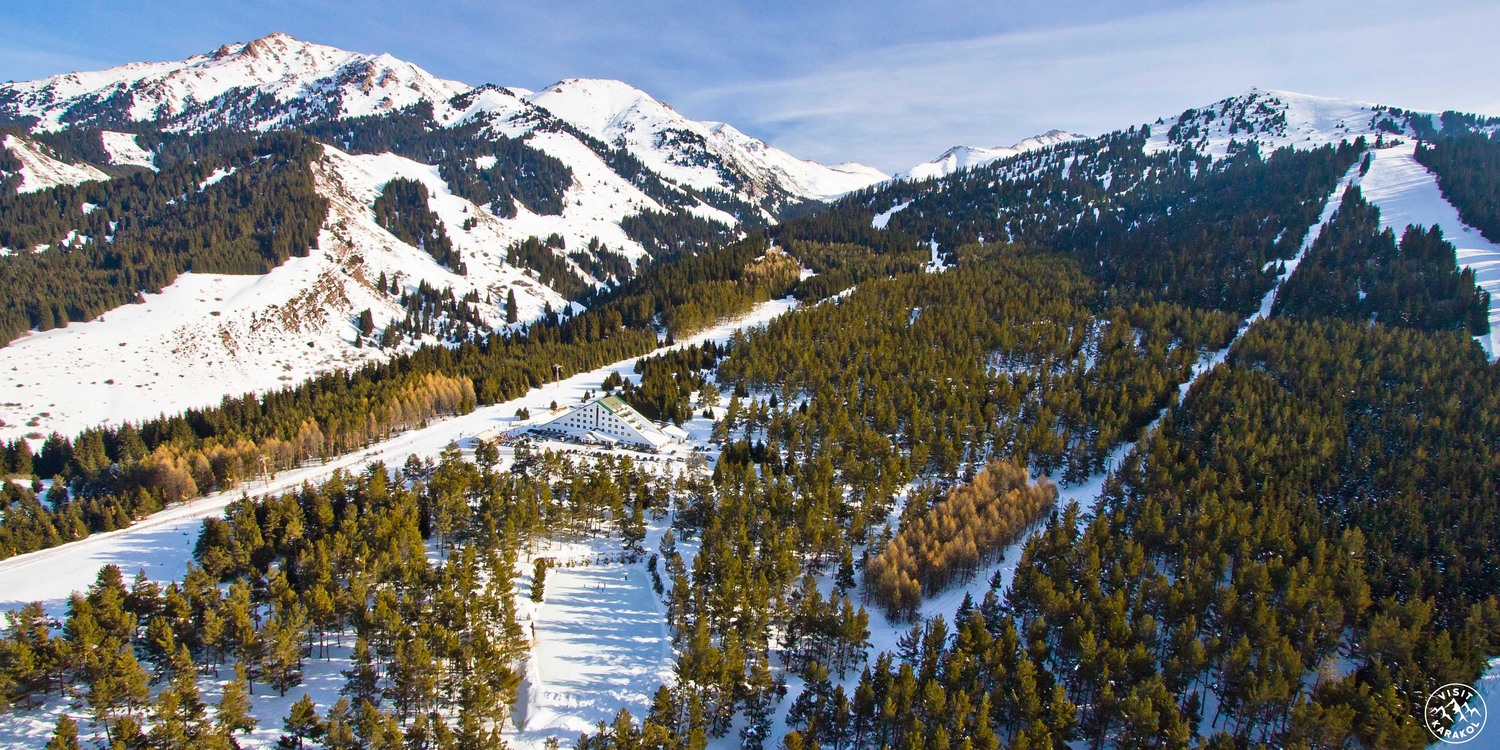 ---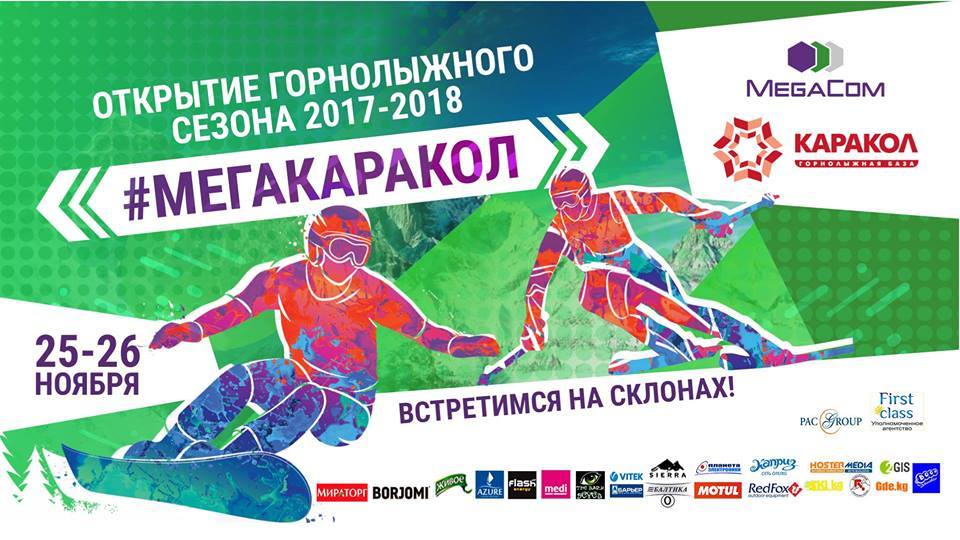 We are eager to share the great news, the ski base "Karakol" will have winter season opening on 25 and 26 November 2017. The motto of the opening is #MEGAKARAKOL!
On altitude of 2300 meters above sea level, on snow-covered slopes of Tien Shan mountains, among the coniferous forests, hundreds of skiers and snowboarders will gather again at the opening of winter season to get a lot of pleasant emotions and great energy! The holiday program for all sports lovers promises to be active, exciting and fun:
- On November 25, at Karakol ski base, registration for the giant mass race starts at 10:00. In such disciplines as snowboarding and skiing all can participate - adults and children, professionals, amateurs or beginners. Winners will be awarded with memorable gifts from MegaCom!
- On November 26 at 10:00 entertainment part of the program will start for all participants of the festive event, within the framework of which there will be a search and excavation of the "treasure", numerous games, contests, quizzes and sports races with excellent prizes.
The event is not only about having fun it is also about helping people cultivate healthy lifestyle.There can be no doubt that the competition will give all participants a lot of positive emotions, a great charge of energy and health.
The prize draw will be via a ski-pass purchased or activated on November 26, 2017 Join the event on social networks and watch the news. More information is available on the official Facebook page of the event.
We are waiting for everyone to open the season!

Join now!
P.S The modern ski base "Karakol" is located in Kyrgyzstan, 7 km from Karakol city (Issyk-Kul region). In Soviet times, it was used to conduct training for the country's Olympic team. In 2004, the base was completely modernized. Today "Karakol" is an ideal place not only for the preparation of sportsmen, but also for active recreation.


Video about Karakol ski base: