Visit Karakol

,

Kyrgyzstan

,

Karakol

,

Gagarina st.

,

28/26

,

722200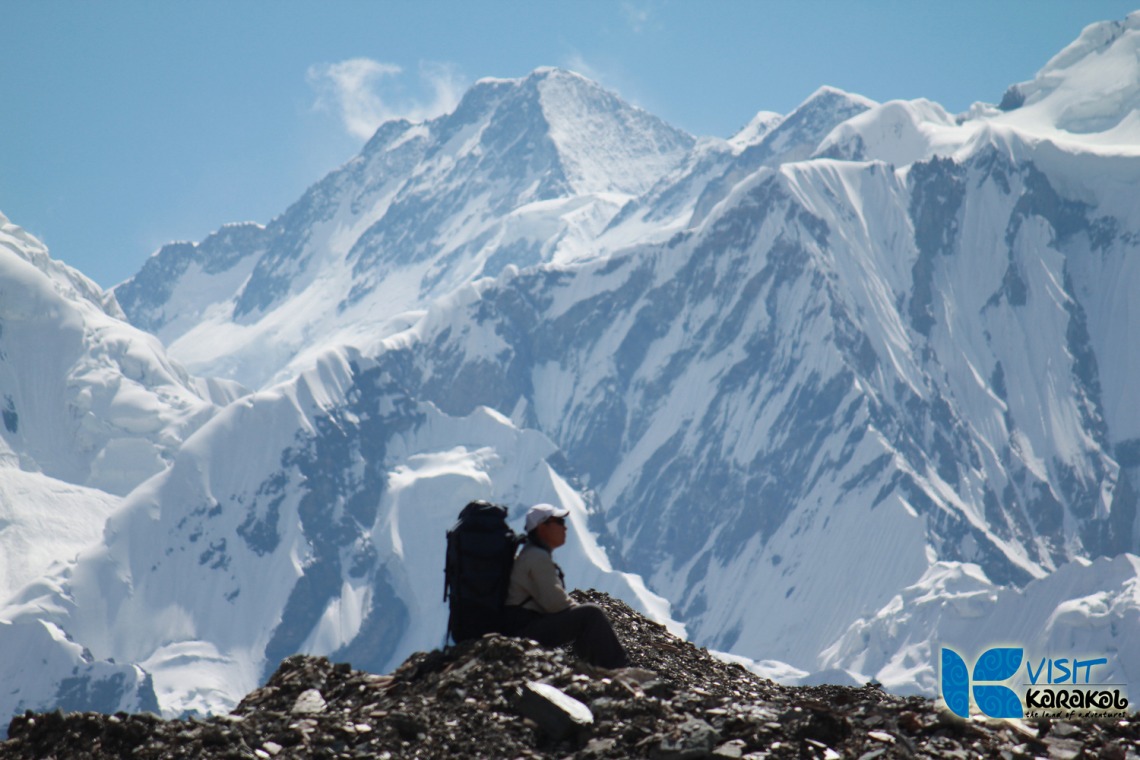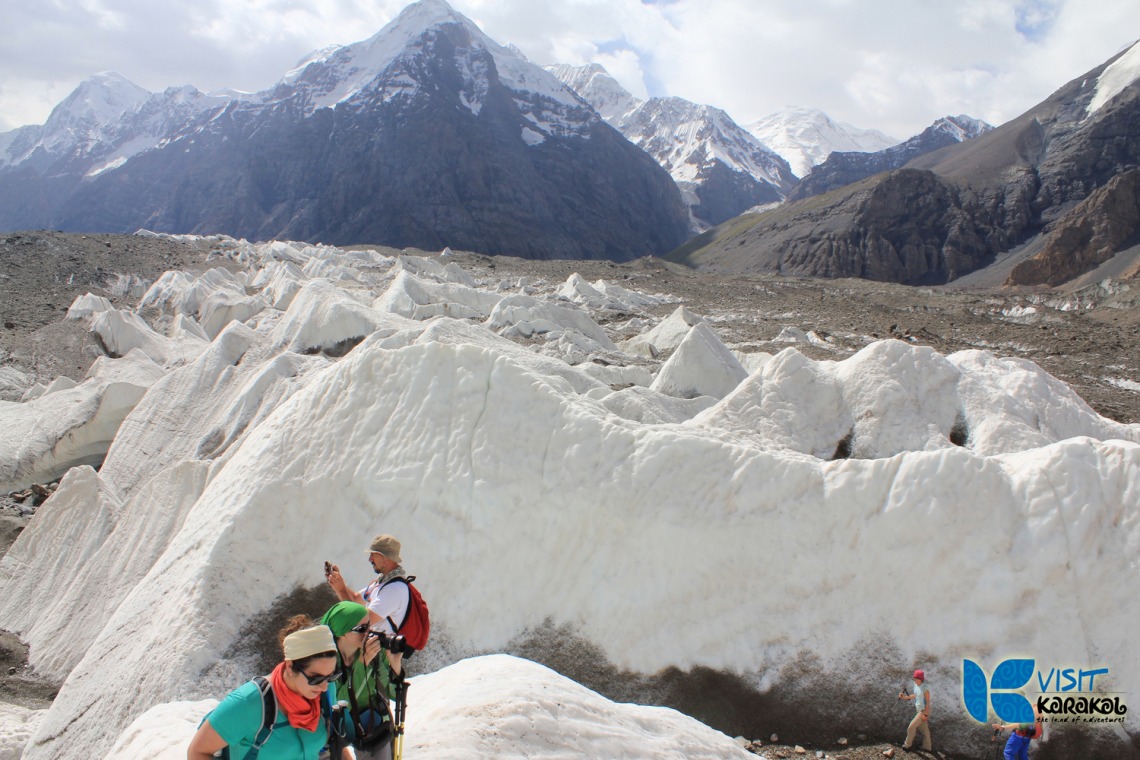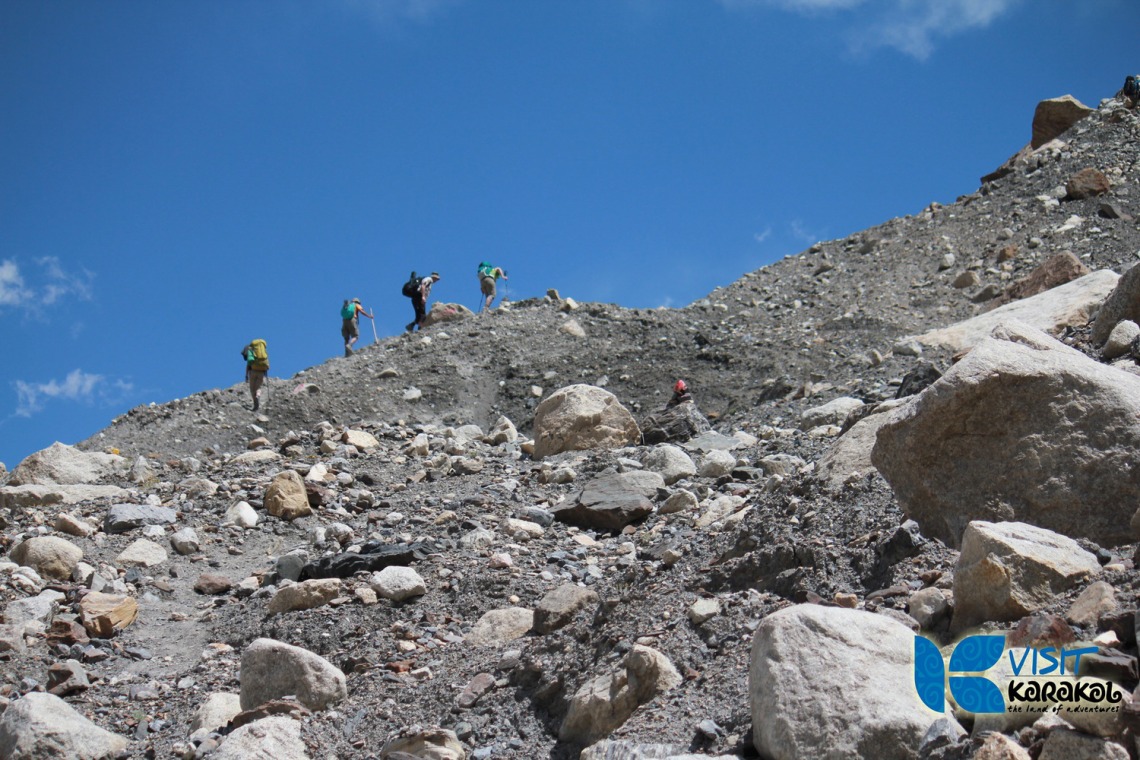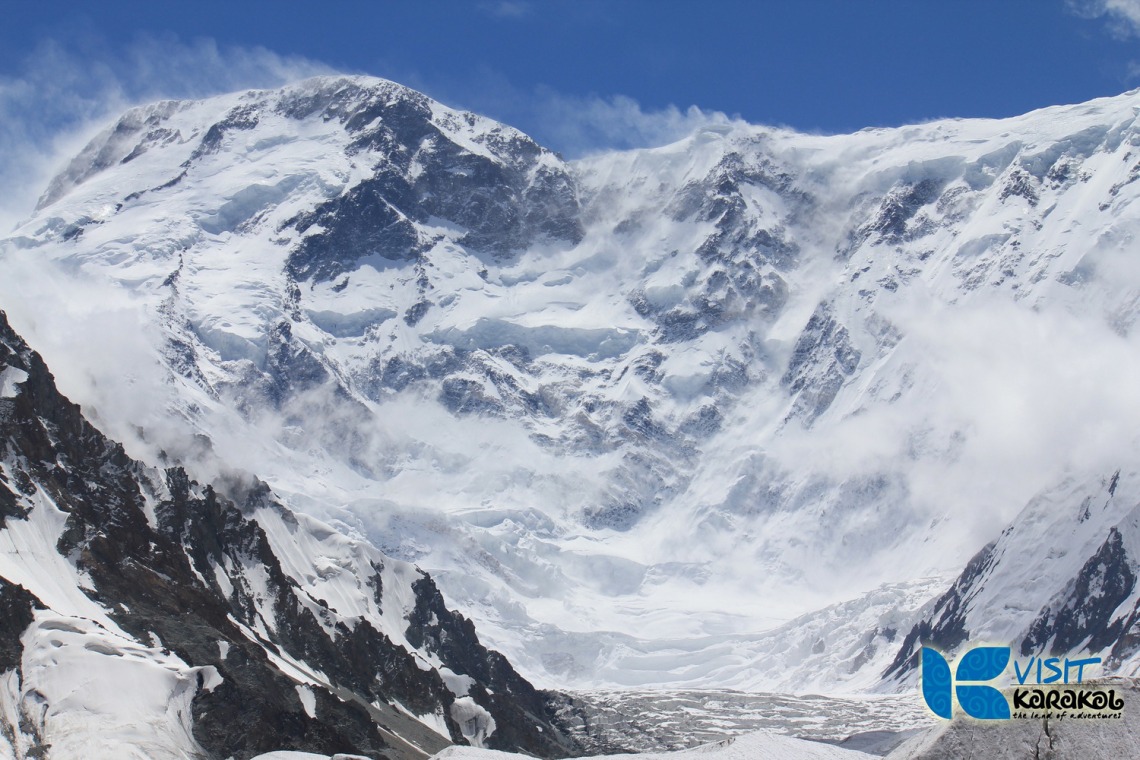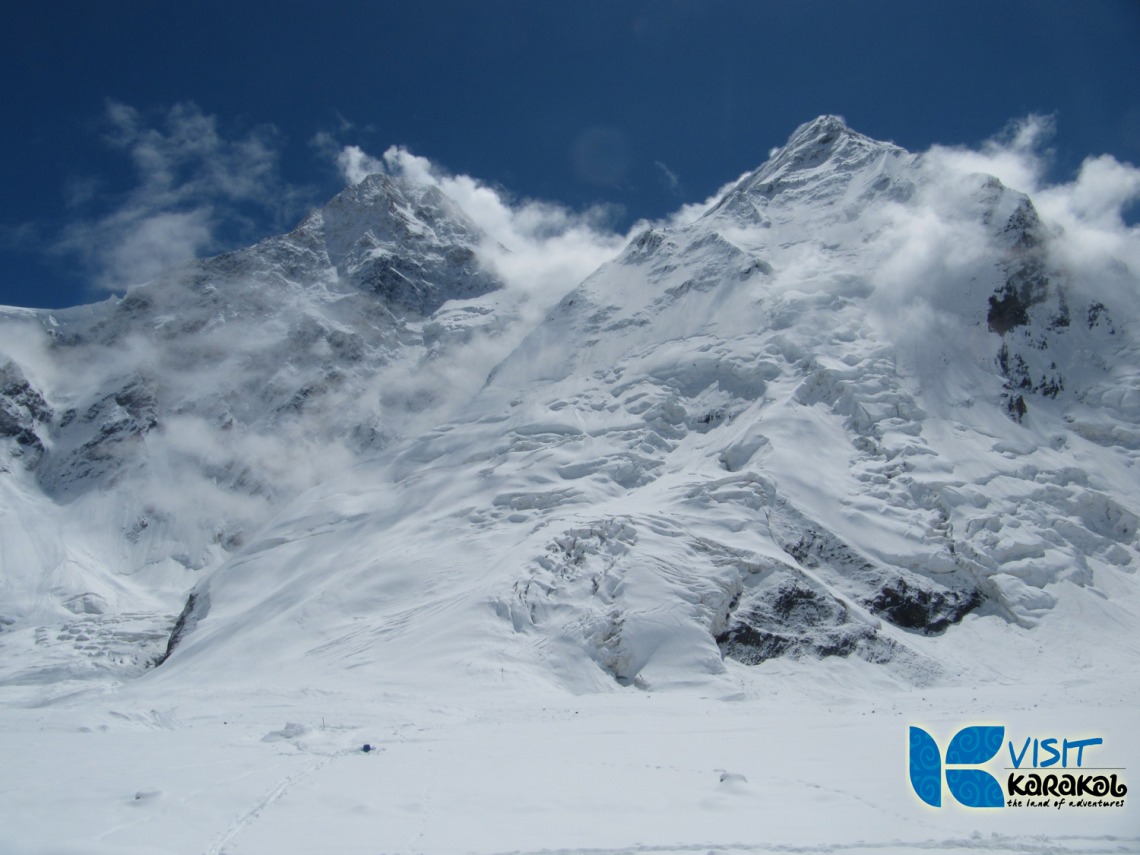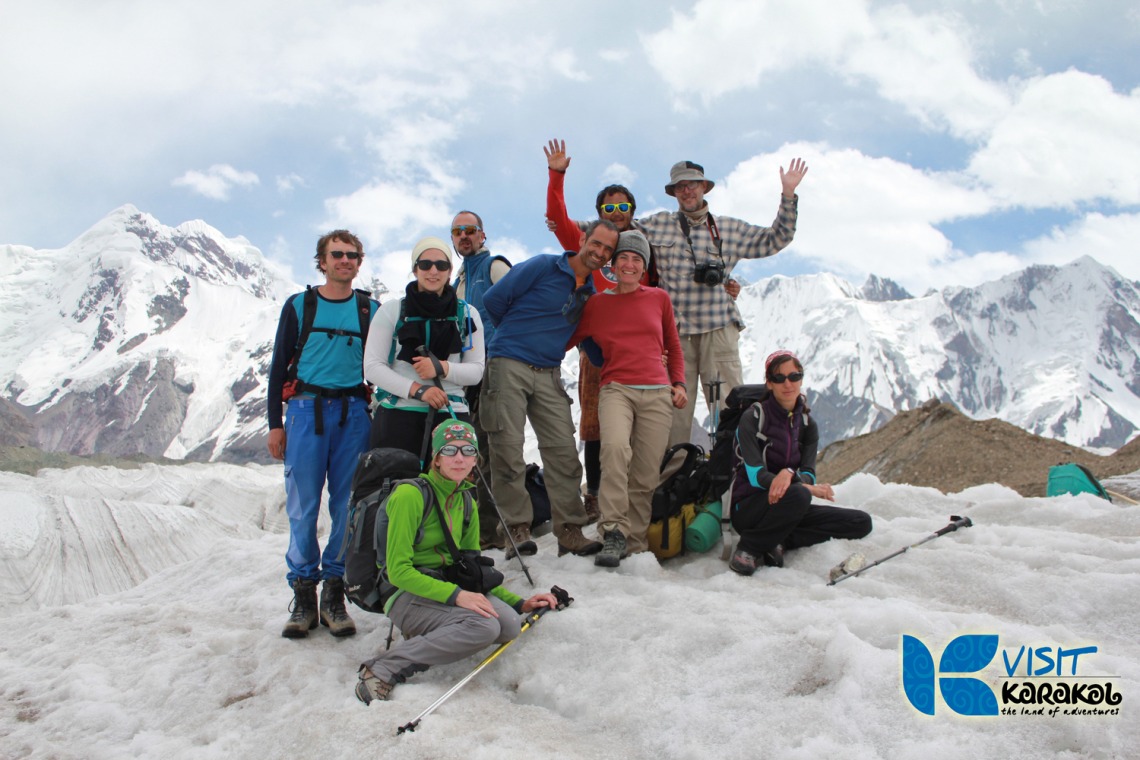 Trekking to The Heart of Tian-Shan (via At-Jailoo)
Duration of tour: 11 days
Level of tour: Medium - Hard
Itinerary: Karakol (by car) – At-Jailoo – Iva - Mertzbakher Glade - radial access to the Lake - Komsomolskiy glacier - South Inylchek base camp (1 day walk to the foot of Han Tengri peakBack way: South Inylchek BC - Karkara BC (by helicopter) – Karakol (by car).Optional way: South Inylchek BC - bivouac "Clamp - Bivouac "Thrust" - camp "At-Jailoo" - Karakol (by car).
Day 1. Drive 200 km, 5-6 hours, +800 m.
Transfer to At-Jailoo base camp. 200 km drive will take us about 6 hours. The road passes through a number of villages, and then continues up along the canyon Turguen Ak Suu towards Ashuu Chon Pass (3808m). Descent to Ashuu Tor valley. On the way we pass by Koilu and Sary Jaz rivers. Later we drive along Sary Jaz river to the check point Echkilitash as we are going to enter the border zone, we must leave our permits here. Sary Jaz river is one of the largest in Kyrgyzstan. The river has a length of 200 km and carries its water into Inylchek river which flows to China About 1-1.5 hours drive through a village and along Inylchek river, arrival in At Jailoo camp.
Day 2. At Jailoo Camp – Camp Iva (2900m a.s.l.) Trek 18 km, 5-7 hours, +400 m.
Trekking from At-Jailoo along Inylchek River to the beginning of Inylchek glacier We take lunch boxes and will leave in order to be able to cross At Jailoo river before 9 am while there is still little water and the water level is low. We cross its freezing cold water, but it gets more difficult the later we do it. Within an hour we reach a place called Prijim. If the water level allows, we walk and easily cross another stream here. Otherwise, we have to ascent and descend a steep and overgrown path, which takes us about an hour extra. All depends on the lake Merzbacher. Whether it is the time when the lake opens and its water rushes down, or it has already or vice versa not opened yet, then we are lucky! Still it is highly recommended to bring along the sandals that you can wear when crossing the river and streams.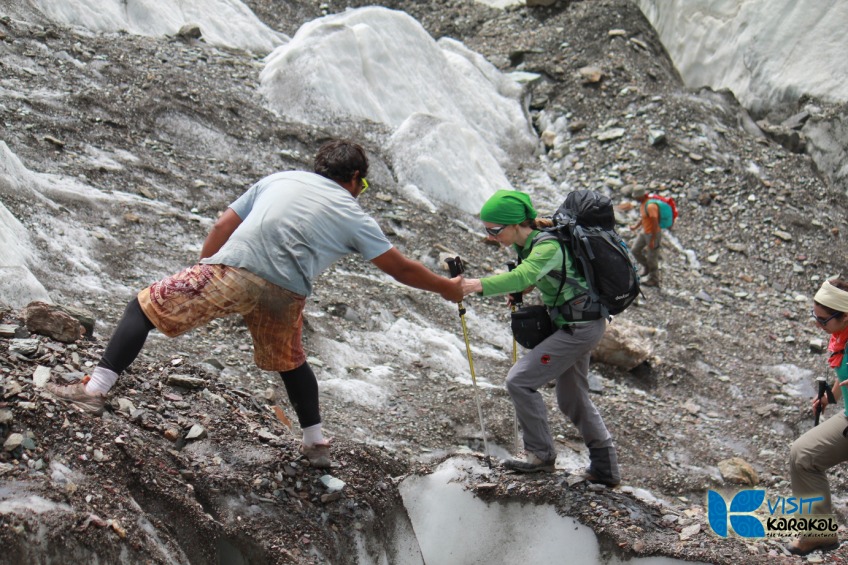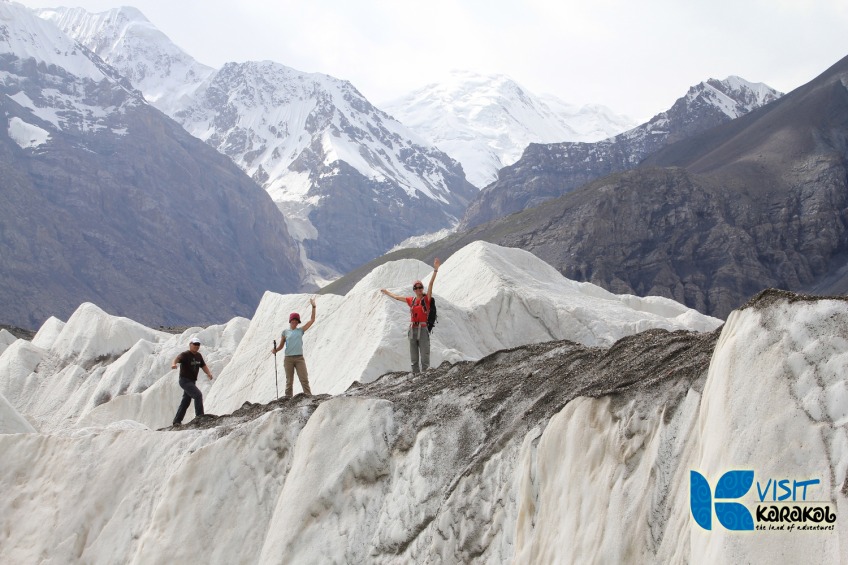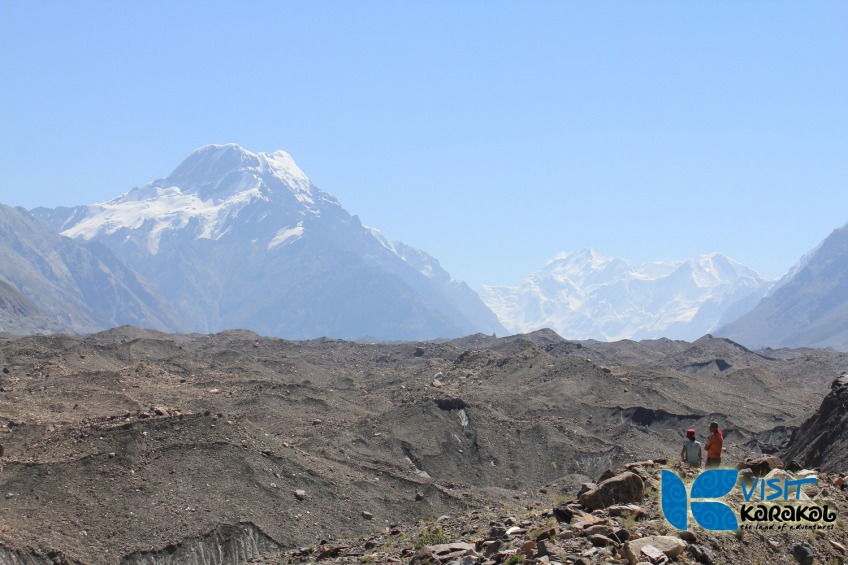 Day 3. Camp Iva – Camp Glina (3100m a.s.l.) 8 km, 5-6 hours, +200 m.
The Inylchek Glacier is the largest glacier and centerpiece of the Central Tien Shan. Extending 62 km in length with a width of over 3 km, the Inylchek Glacier is the third longest glacier outside the Polar Regions. It is estimated that the glacier holds enough ice to cover the entire country of Kyrgyzstan in three meters of melt water (Stewart, 2002). The first outside to travel into the area and visit the glacier was the European Pyotr Semenov in 1857. Climbing in the area began in the early 1900's and continued through the 1930's. Under Soviet rule, the permitting system restricted foreign access. It was not until after the collapse of the Soviet Union in 1991 that foreign climbers began to climb in the area (Stewart, 2002). We go up and down, up and down all the time. Lunch on the glacier at about 1 pm. Then we ascent another steep terrace along a narrow trail. The variety of terrains and the steepness of the slope trails will add some more adrenaline in blood. Overnight in tents.
Day 4. Camp Glina – Merzbacher Glade (3400m a.s.l.) 9 km, 5-6 hours, +300 m.
We trek up and down various terraces though have also about 10 km of straight path. Only once, we trek across a small glacier, passing a river and have lunch on the shore of a small lake, swim and rest. It will be an hour left to get to the Camp. Upon arrival we have some tea or coffee, then dinner at 6 pm. Wonderful views of Merzbacher lake open to us from the Camp. Merzbacher glade is the last grassy place in the area located just across the unique Merzbacher Lake. There is a scientific research station on the glacier. Scientists from all over the world come working here every summer. They study glaciers moving, meteorological situation of the region and the lake Merzbacher itself. There is a large green area around which is flat enough for camping. Overnight in tents.
Day 5. Merzbacher Lake. 10 km, 5-6 hours.
Across South Inylchek glacier up to Mertzbacher Lake. The glacier terrain is ice covered with rocks and stones, sand and mud. The trekking time both ways is 5-6 hours. Sandwiched between the Northern and Southern branches of the glacier lies the mysterious Merzbacher Lake, which form every summer and then, sometime in August, burst through the ice banks and the waters flow into the Inylchek River. (Actually, the timing varies – for example in 2012 it happened on 10, July.) In reality, only part of the lake drains – the lake, which is 6 kilometers long and one kilometer wide, is in fact divided into two by a bridge of ice and whilst the lower half empties regularly, the upper part is always full of water. In addition, the lakes empty twice a year – once in the summer and once in the winter – but most people only know about the summer event. In 1903 the German geographer and mountaineer, Gottfried Merzbacher, first discovered the lake while leading an expedition into the Tian Shan Mountains aiming to reach the summit of Khan Tengri. Forced back by ice, from their originally intended route through the Byankol Pass and along the Semyenov and Mushketov glaciers, they attempted a different approach – along the Enilchek glacier. Once again they failed, but they had shown that Khan Tengri was in fact on a ridge and not in the centre of that particular knot of the Tian Shan Mountains as had been thought. The expedition will be better remembered, however, for the discovery of the mysterious lake that now bears Merzbacher's name. Overnight in tents.
Day 6. Merzbacher Lake – Komsomolskiy Glacier 3800m a.s.l. 12 km, 4-6 h, +400 m.
It is a long day of trekking surrounded with beautiful landscapes – snow, rocks and multi-colored ice – black, white and sometimes even striped. The first part of our trek goes along the right side over terraces and, right before we reach Shokalskyi glacier it smoothly goes down. The trail reaches the glacier and the black moraine which flows out of Komsomolez glacier. We follow it up to the glacier itself. The terrain is very diverse: rivers, crevices, ascents and descents, the hikes around those take much time and energy. It will be our first night at the glacier. Strong wind usually starts here after 4 pm. It might be much colder than before. Overnight in tents.
Day 7. Komsomolskiy Glacier – Dikiy Glacier 3900m a.s.l. 7 km, 3-5 h, +100 m.
Trekking in this part of Tien Shan is absolutely fabulous. The distinctive characteristic of the region is a great number of nameless peaks, unclimbed yet, about 5000m above sea level high. Straight from the camp we cross Proletarsky glacier moraine, get to the middle of Dikyi glacier moraine and walk along it up to the Dykyi glacier. The first part of the way is uneven, we walk up and down. Closer to the glacier the moraine becomes more even, without so many crevices, creeks and, no needs of working around to escape crossing small streams. Lunch break. In front of Proletarsky glacier we go up straight. Dikyi camp is located behind Pesnya Abaya peak (in 30 minutes). From Dikyi camp you have beautiful view of Khan Tengri, Pobeda, Gorky, Chapaev, Trehglavaya peaks. Tea, coffee and dinner at 6 pm. Overnight in tents.
Day 8. Dikiy glacier – South Inylchek base camp 4100m a.s.l. 8 km, 4-6 h, +200 m.
Optionally: Climbing to Pesnya Abaya - 4901 a.s.l. We cross the whole glacier till the central moraine where the base camp is situated. The path is covered with rocks, ice, creeks, lakes and cracks. But it is possible to do without any ropes and crampons. We arrive in the base camp (4000m) at about 2 pm. We have our lunch, tea or coffee. INYLCHEK Base Camp is ideally situated in the heart of North Tien-Shan at the South Inylchek glacier approximately at 4000 m. above the sea level. It has a picturesque view of Khan-Tengri (7010 m) and Pobeda (7439 m) peaks. Overnight in BC in tents.
Day 9. South Inylchek base camp. Rest day at South Inylchek BC or radial hiking to Khan-Tengri Peak (7010 m a. s. l.). The beautiful pyramid of Khan Tengri is without doubt the Jewel of the Tien Shan. It is the second highest mountain in this most northerly and remote of the great Asian mountain ranges. Among the local people, the white peaks are known as 'The Mountains of Heaven'. Khan Tengri peak was first climbed by a Soviet expedition in 1931, via the West Col and West Ridge. Since then, most of its ridges and faces have been climbed - all by Soviet teams. "South Inylchek" BC is open from 6 of July till 31 of August every year and might be interesting not only for alpinists, but also for usual travelers, who would like to enjoy the views of beautiful mountains on the flight by helicopter. Overnight in tents.
Day 10. Helicopter flight to Karkara helicopter pad – transfer to Karakol. 200 km, 3 h, -2500 m.

Breakfast. Helicopter flight from BC to Karkara helicopter pad. Transfer to Karakol. In the afternoon two hour drive to the Karakol, lunch on the way.

Note: There is an option of descent by walk to At-Jailoo at 4 days and then by car to Karakol along the following route without using the services of a helicopter. In this case the price will be cheaper than flying by helicopter to Karkara BC.
Level of difficulty: This track is oriented for people with good health and training, because the route consists of long passages over rough terrain, sharp fluctuations in temperature and ascents to a height of 4000 meters above sea level.
Conditions: You must have warm clothes, hiking shoes and a raincoat, sunglasses, sunblock. If you have a particular disease, you should carry your own first aid kit with essential medicines.