Visit Karakol

,

Kyrgyzstan

,

Karakol

,

Gagarina st.

,

28/26

,

722200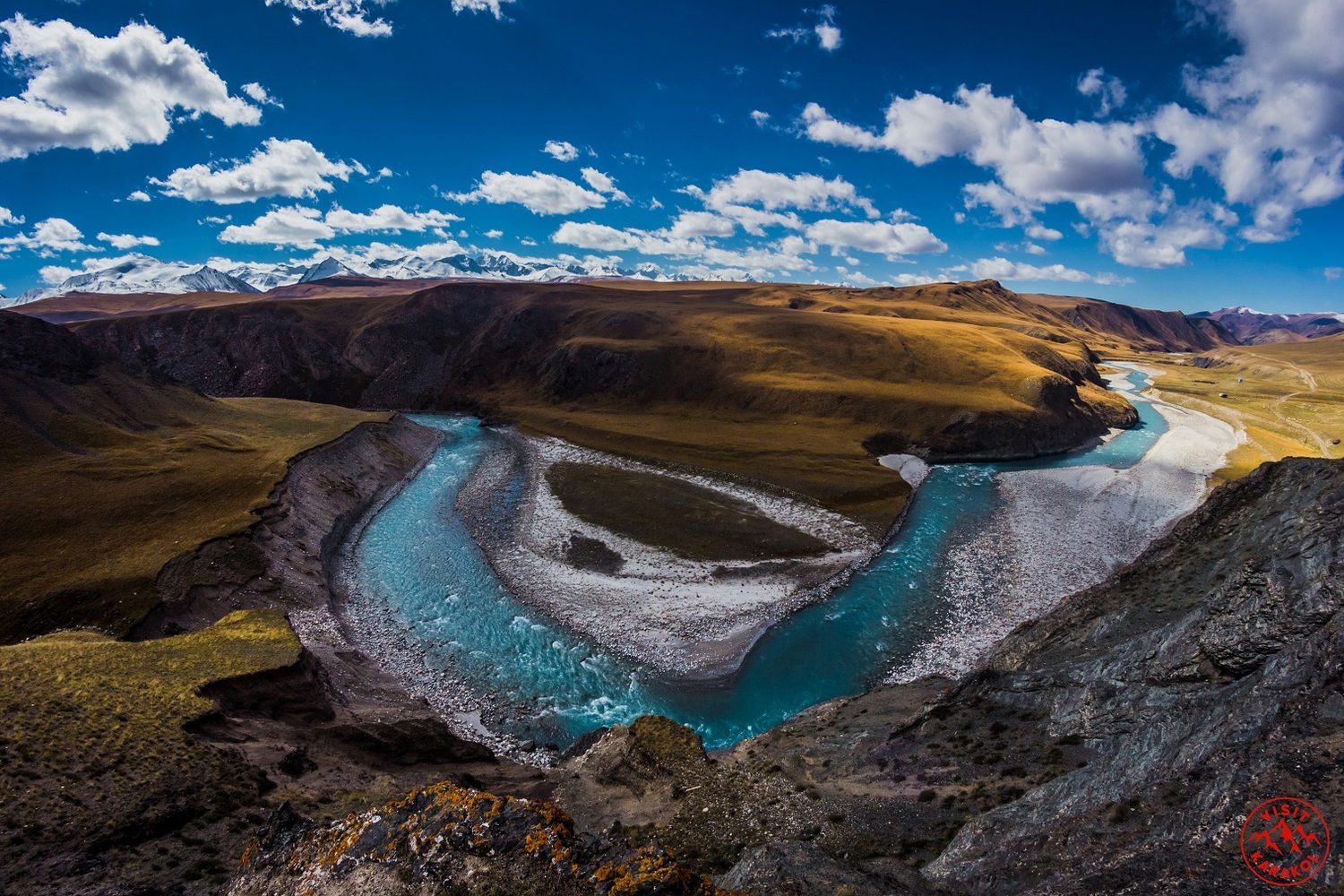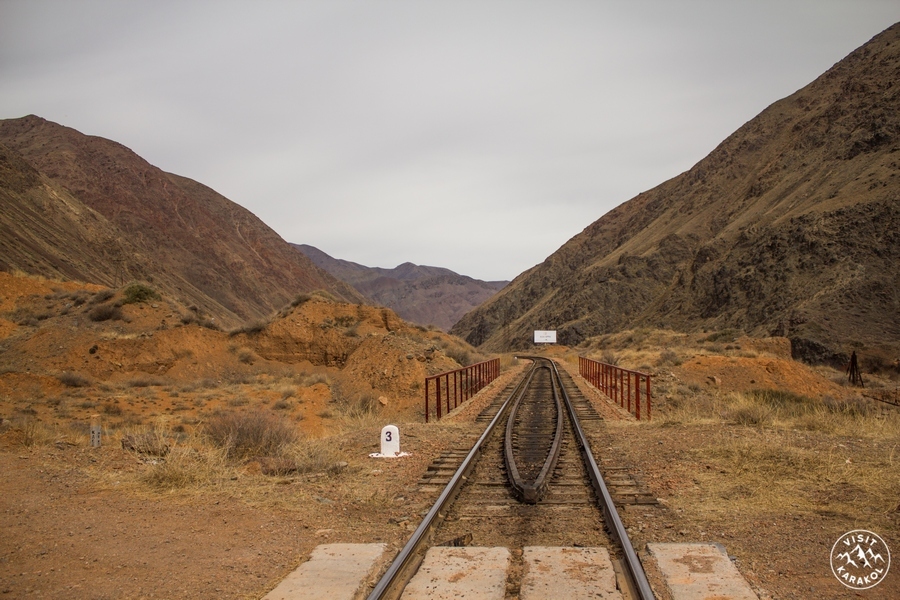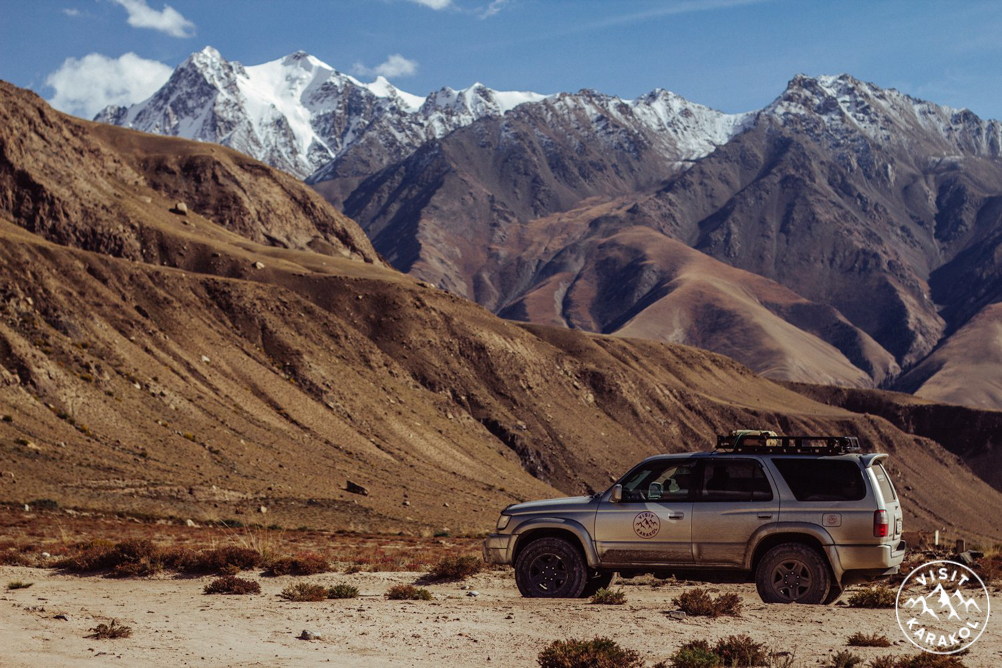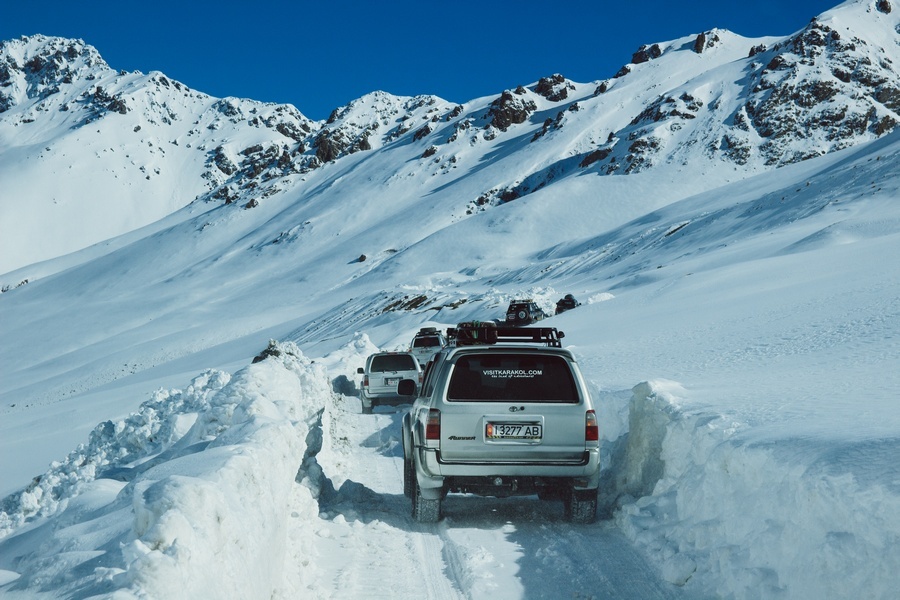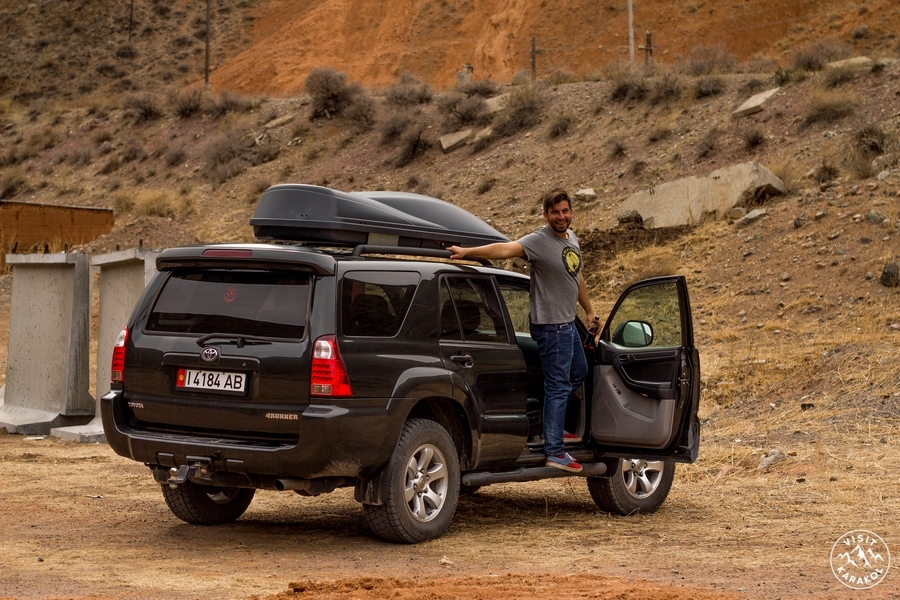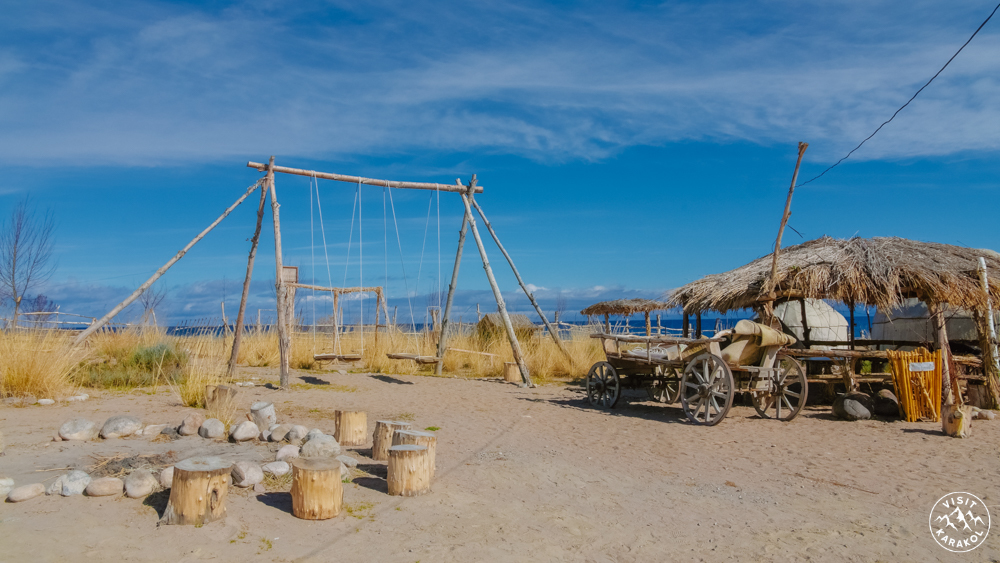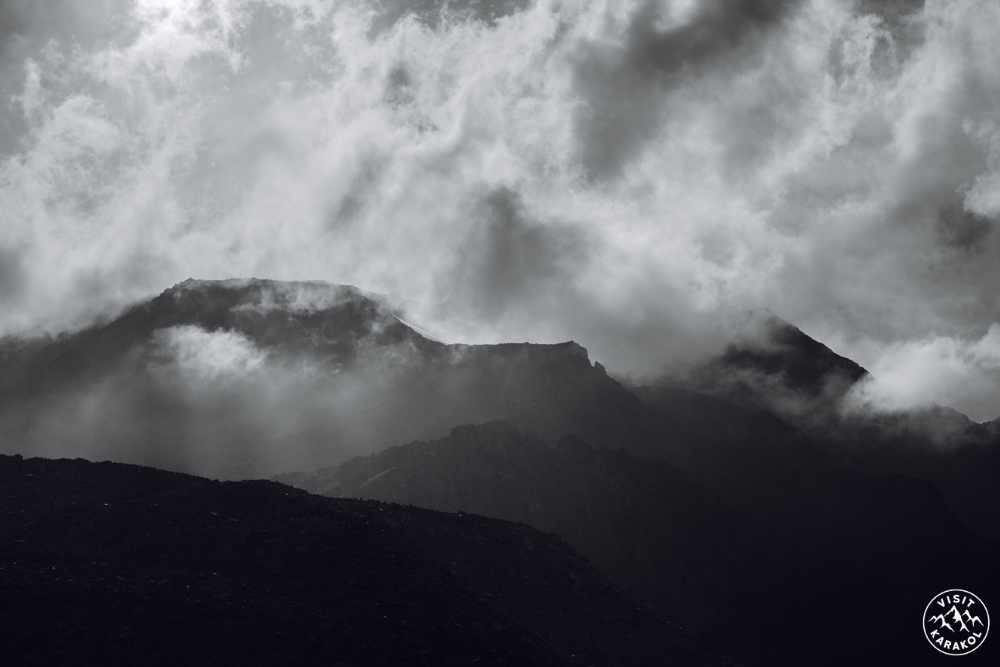 Off-road tour "High Passes"
Period: May – October
Duration of tour: 10 days.
This tour is designed for self-drivers on SUV with technical support and staff (guide, cook and mechanic). This tour passes through the picturesque and rough places, that's why tourists should have 3 years of driving experience and be at the age over 25 years. Provided cars are insured.
Day 1. Bishkek- Chunkurchak, up to 100 km
Meeting at Manas airport. At the airport after signing the agreement with car rental agencies and paying the insurance, you will be be given the documents and keys of the car. Right after receiving the cars, we start our journey to Kashka-Suu valley with further proceeding to Chunkurchak valley. Picturesque valleys are in 45 km from Bishkek. We will reach the Supara 2 restaurant,have lunch and walk around. After lunch, we will move to Kara-Bulak hotel complex, which is at the altitude of 1800 m. Accommodation and dinner in Kara-Bulak hotel.
Day 2. Kara-Bulak - Kyzyl-Oi, up to 250 km
After our breakfast, we set off on a long journey to Kyzyl-Oi village through the beautiful Too-Ashu pass. The Too-Ashuu pass is a majestic place, which is 135 km away from Bishkek and lies at the altitude of 3400 meters above the sea level and on the way to Son-Kul lake. The road connects the north and south capitals. This place has amazing landscapes, which will take your breath away. After we proceed to Suusamyr valley, which is between Kyrgyz and Talas Ala-too ranges. The Suusamyr valley is located on the altitude of 2000-3200m and its length is 155 km. Suusamyr is one of the best grasslands in Kyrgyzstan. The pass attracts many alpinists, ski lovers and simply people who love fresh mountain air. Accommodation and dinner in CBT guest house in Kyzyl-Oi village.
Day 3. Kyzyl-Oi- Son-Kul lake, up to 150 km
Morning departure to Son-Kul lake. Son-Kul is an alpine lake in northern Naryn Province, Kyrgyzstan. It lies at an altitude of 3016 m, and has an area of about 270 km2 and volume of 2.64 km3. Lake's maximum length is 29 km, breadth about 18 km, and extreme depth f 13.2 m. It is the second largest lake after Issyk Kul Lake, and the largest fresh water lake in Kyrgyzstan. Its name, meaning "following lake", is popularly considered to refer to this relation. It is surrounded by a broad summer pasture and then mountains.Accommodation and dinner in yurt camp at Son-kul lake. Demonstration of national equestrian games Kok-Boru, Kyz-Kumai and Tyiyn-Enmei.
Day 4. Son-Kul lake - Naryn, up to 120 km
Our next point is Naryn town, which is located in Naryn kettle at the feet of Naryn-Too range at the altitude of 2000 m, at the shore of Naryn river, on the crossing of Bishkek-Torugart highways. We will descent along the pass named «33 parrots». On arrival to Naryn town accommodation and dinner in hotel «Khan-Tengri/Celestial mountains».
Day 5. Naryn-Tosor, up to 230 km
We will have an exciting off road tour by highland road, which connects Issyk-Kul and Naryn regions. On the way, we will pass through Tosor pass, which is located on Terskey-Ala-Too range at altitude 3893m, where amazing view on Issyk-kul lake opens. Tosor pass is difficult enough for passing, steep descent and stony snowy pathways. On the way to Tosor pass, there is a village and encampment of ancient people, where probably different tools were produced. On arrival main highway we will move to to Tamga village accommodation and dinner in family guest house.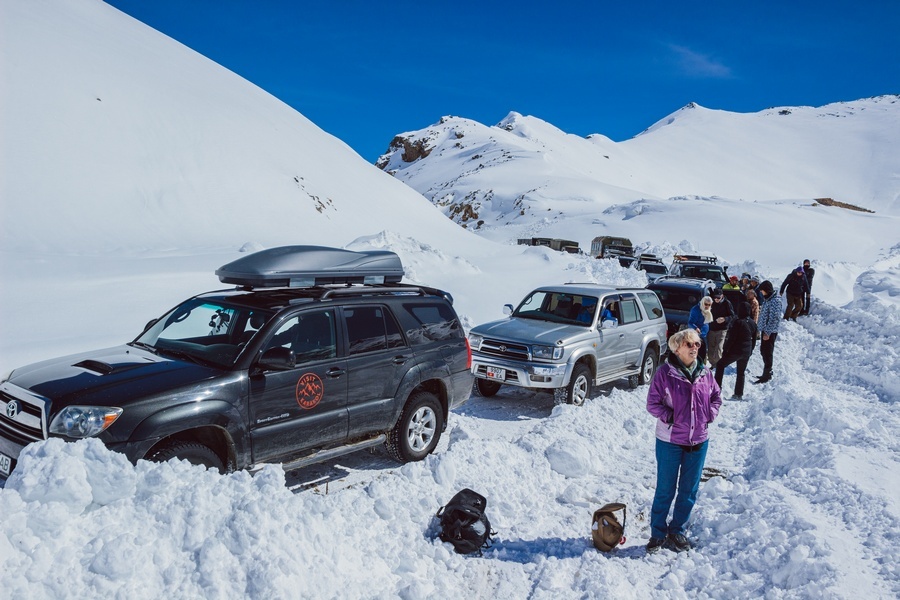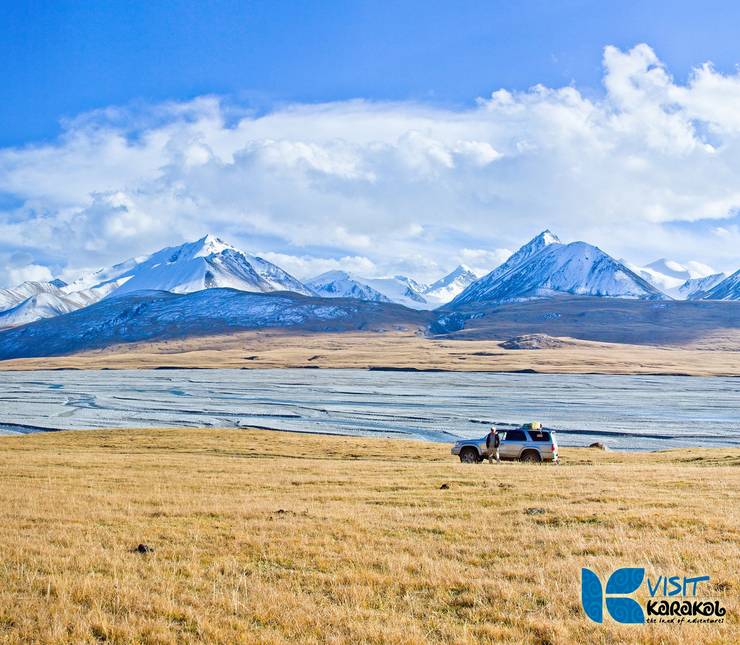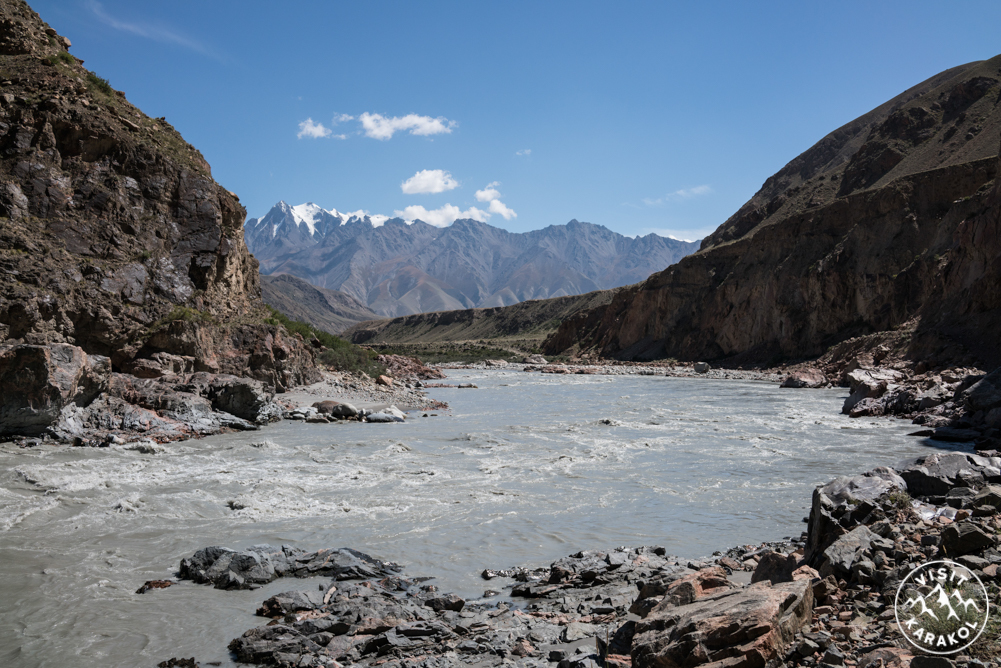 Day 6. Tosor - Karakol, up to 150 km.
Next point is Djety-Oguz. On the way, we will visit main local attractions, Broken heart, Seven bulls, brief walking in Djety-Oguz Canyon, which looks like small Grand Canyon. Further, we will proceed by cars to Kok-Jayik valley and then walking to the waterfall which name is Lady's Plat (40 min). After lunch we will proceed deeper to Yrdyk valley, on the way we will see a lot of archa bushes (Turkic names of the different species of large juniper tree). Local people use "archa" for cleaning the air from germs, disease and evil spirits. Also we will pass through grazing animals and we will see nomad way of life. We will have an opportunity to try national beverage "kymys". Reaching Karakol town, accommodation and dinner in hotel Green Yard/Amir/Altamira/Tagaytay/Argo. After dinner folk show of local group Azem, who will sing national songs with playing on national instruments.

Turuk pass which goes to Karkara valley
Day 7. Karakol - Sary-Jaz - Karakol, up to 350 km
Moving to Karkyra through Chon-Ashuu pass, further to Sary-Jaz valley (Echkili-Tash). This tour is perfect for people who would like to see High summits and wild nature of Tian-Shan Mountains, beautiful landscapes and pristine nature. Unique possibility to take perfect photo shoots for photographers.Early morning we departure by all-wheel comfort jeeps toward Sary-Jaz through Too-Ashuu pass, the height of the pass 3822m, Sary-Jaz is located on the altitude of 2700m-3600m. On the way, we will visit the Ak-Chunkur cave (which means «white hole») which is on the height of 3150m in 7 km to the east from Echkili-Tash. The length of this cave is 70m, the height 10m. The traces of an ancient man and cave paintings were discovered in this cave. Many animals such as argali, ibex and others inhabit in this mountainous kingdom. In Echkili-Tash you can see many snow peaks of Sary-Jaz range. You can see summit of famous Khan-Tengri peak (7010) in clear weather. After lunch we move to Karkyra through Turuk pass. This place is well known for its green diversity. We will visit Tamerlane's stones. Not far from Santash village, there are kurgans and remains of the Caravanserais, where the Tamerlane's troop used to pass. The legend has it that they were composed by the army of Tamerlane. When the commander went on his campaign, he ordered each soldier to take a stone with them, and here, at the pass, they all laid these stones into a large mound. Upon return, soldiers who survived took a stone each from the mound and placed it by their side. Therefore, there are now two mounds made of stone, one of which became a monument of the victims who died on a foreign land. Return back to Karakol through Basharin pass. Accommodation and dinner at a hotel.

Day 8. Karakol - Cholpon-Ata, up to 190 km
On the way to Cholpon-Ata along the north shore of Issyk-kul lake we will visit Semenov gorge with further proceeding to Grigoriyev gorge and visit small mountain lakes.On arrival to Cholpon-Ata accommodation and dinner in hotel Three crowns/Akun/Zeto.
Day 9. Cholpon - Ata-Bishkek, up to 300 km
After breakfast we set off to Bishkek. On arrival to Bishkek – lunch in popular national café named Faiza, accommodation in hotel Asia mountains/Green city/Deluxe hotel. A brief town sightseeing and return cars. Festive dinner in traditional Kyrgyz style restaurant Supara.
Day 10. Bishkek- Manas airport
Meeting in the hotel. Transfer to the airport Manas. Finish of service.
Note:
In addition you need to deposit 500 $ to the car rental company, in case of detection of small defects on the car obtained during the tour, the amount of money proportionate to the amount of maintenance will be deducted. In case of absence of defects, the full sum will be returned. In case of serious damage of the car due to your incorrect actions and other circumstances which caused serious damage or complete unsuitability of the car, you will need to pay additional $ 1,000 , the rest expenses will be covered by insurance company. At least 3 years of driving experience and age over 25 years is required.