Visit Karakol

,

Kyrgyzstan

,

Karakol

,

Gagarina st.

,

28/26

,

722200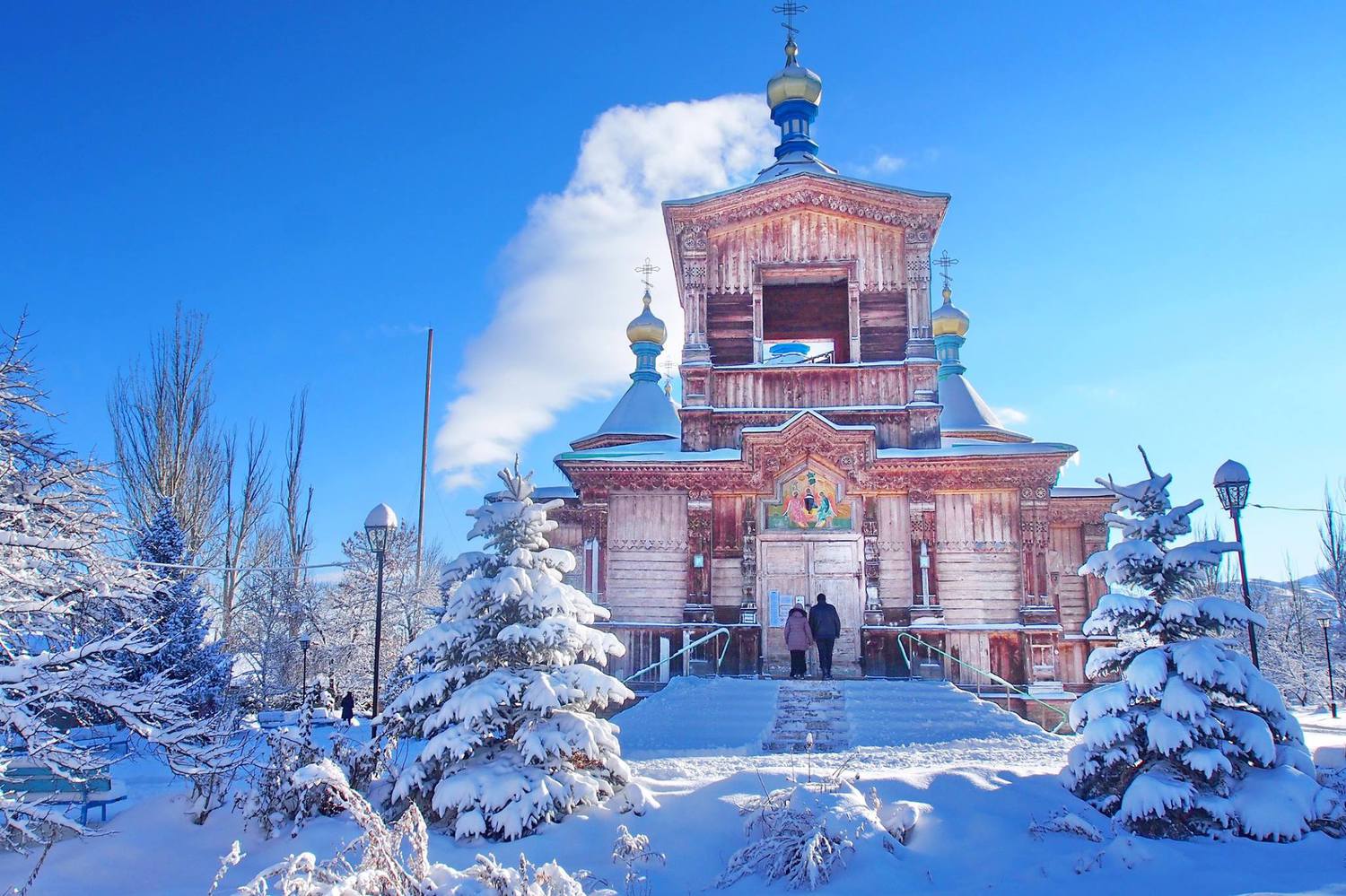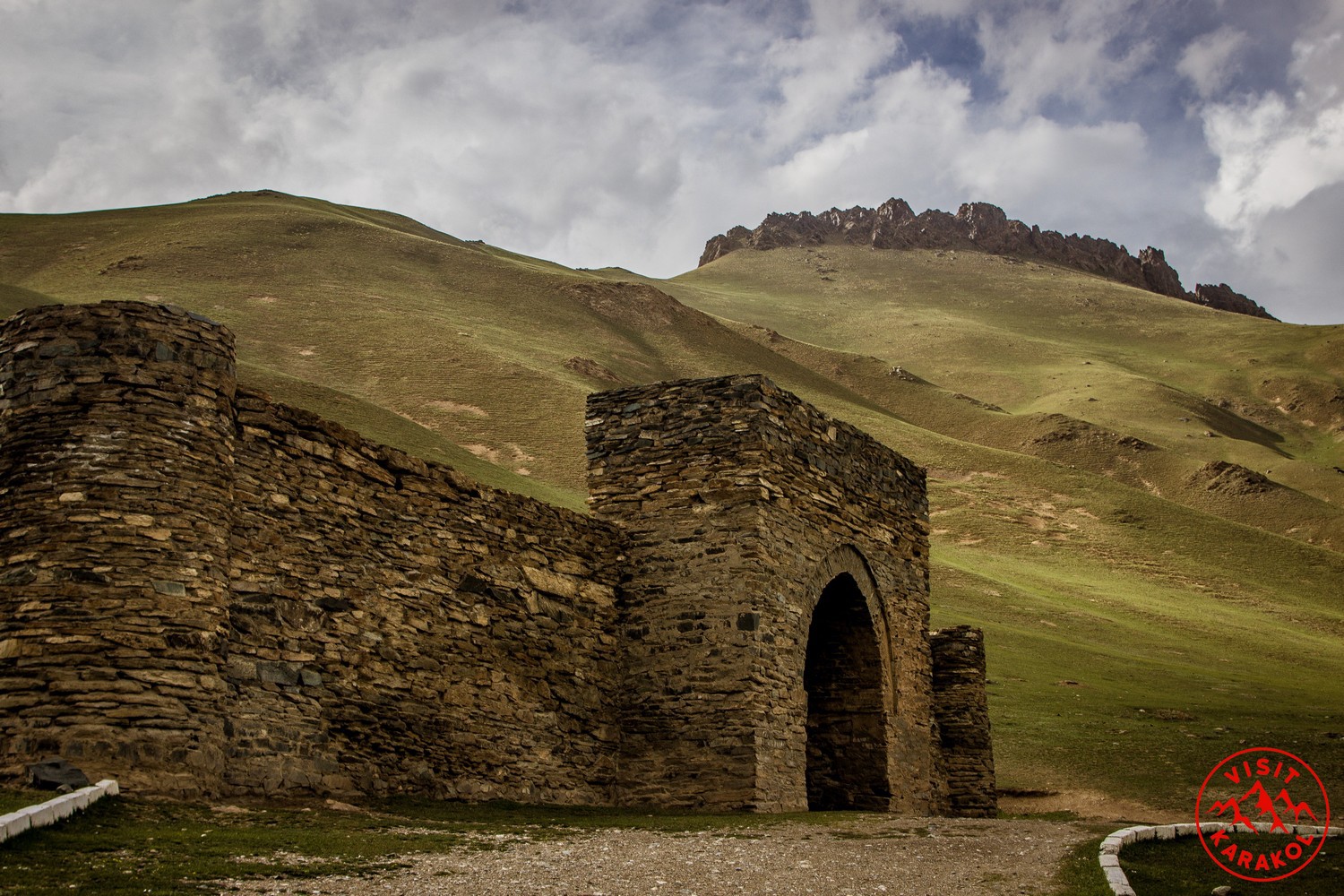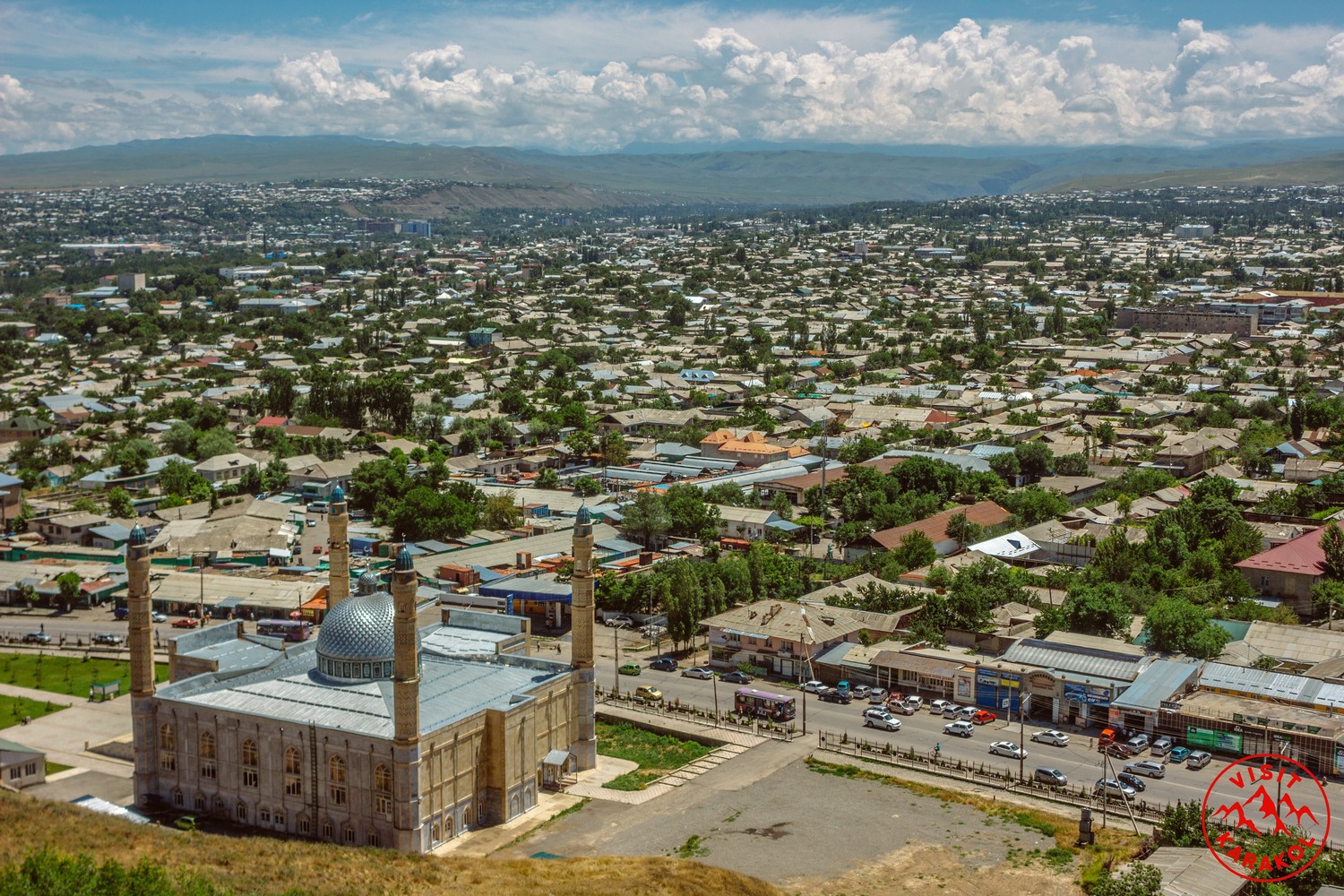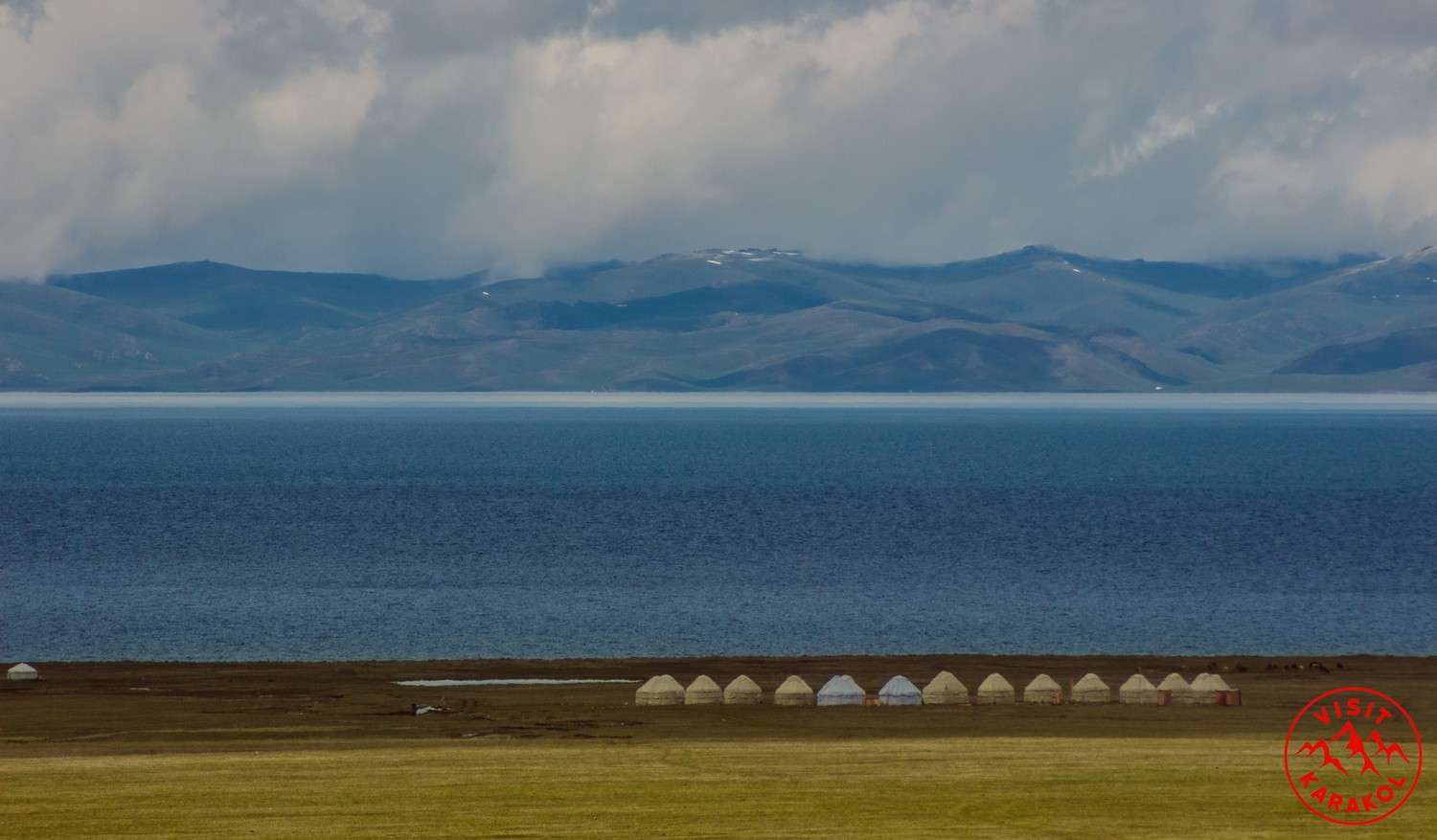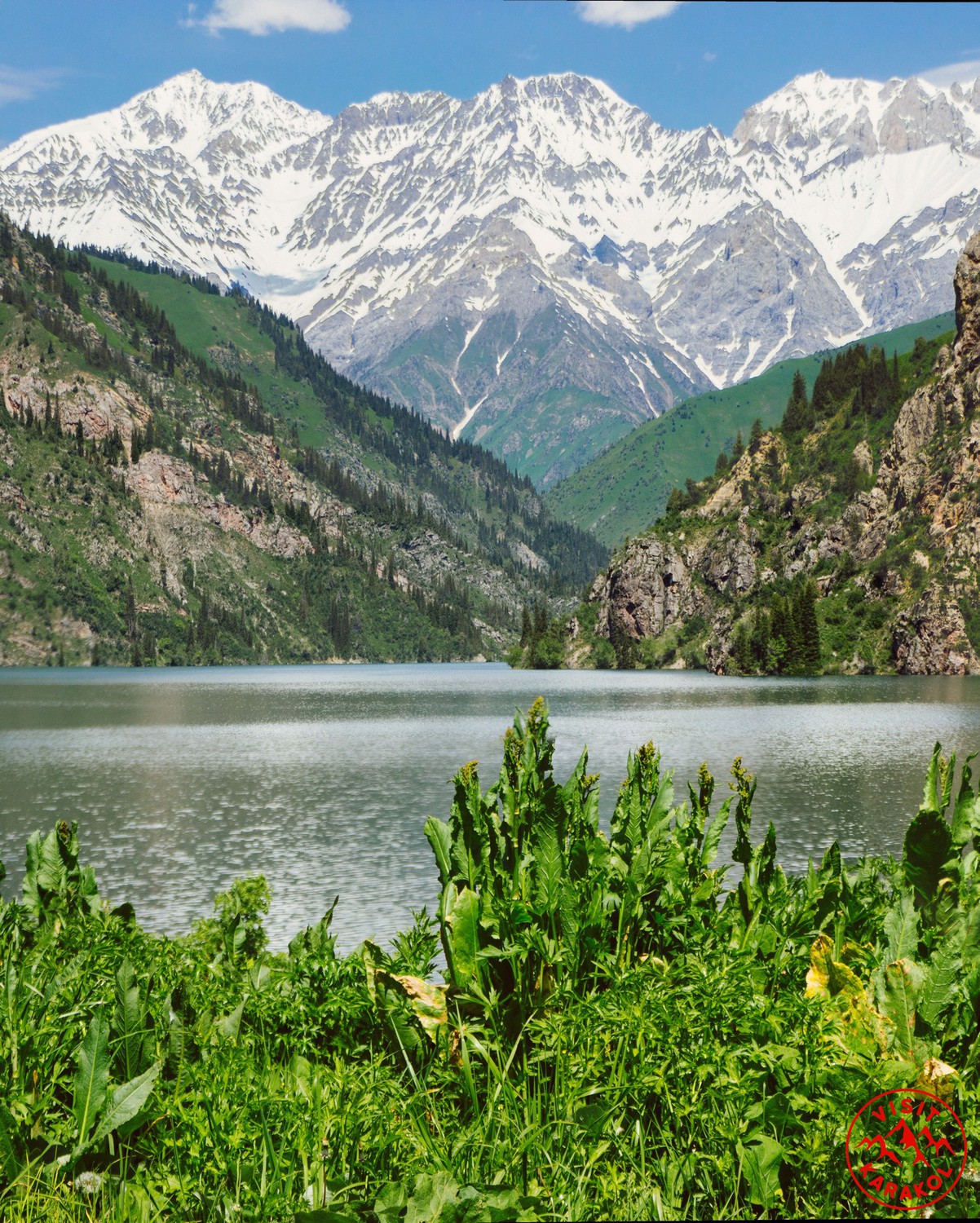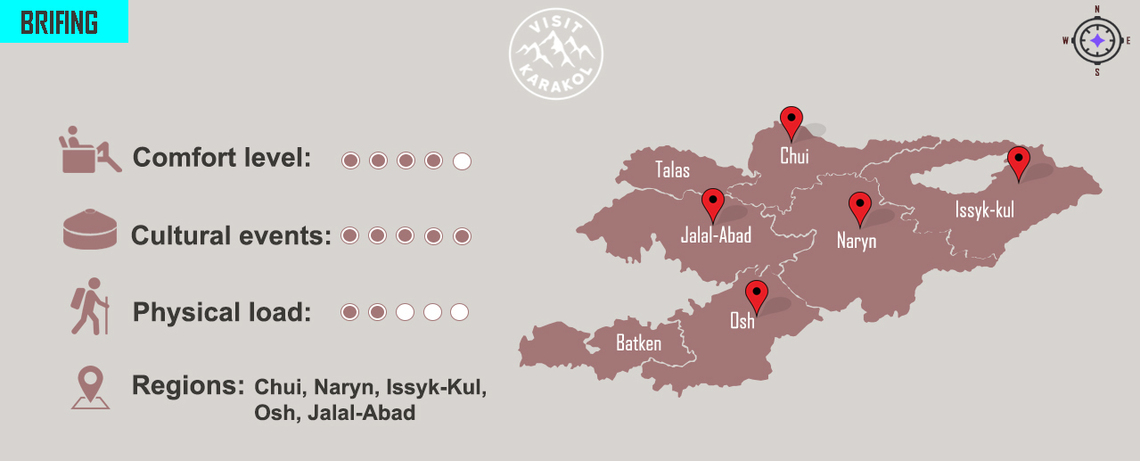 Off-road tour «Land of Nomads»
Duration: 18 days
Period: May – October
This tour is oriented for people who wants to explore almost full Kyrgyzstan and see the differences of beauty of nature, people and style of live.
1 day, airport Manas – Ala-Archa – Bishkek, up to 150 km
Meeting at Manas airport and moving to Ala Archa national Park. The Ala Archa National Park is an alpine national park in the Tian-Shan Mountains of Kyrgyzstan, established in 1976 and located approximately 40 km south of the capital city of Bishkek. The park, which includes the gorge of the Ala-Archa River and the mountains surrounding it, is a popular destination point for weekend picnickers, hikers, horse trekkers, skiers as well as mountain climbers looking for challenging ice, rock and mixed routes. Walking around and picnic. Back way to Bishkek, accommodation in hotel of Bishkek. Dinner at local restaurant.
2 day, Bishkek - Burana - Cholpon-Ata, 300 km
We are moving to Burana Tower, it is one of the good example of respect for the cultural heritage of the Kyrgyz people is the creation of the republic archaeological and architectural museum "Burana Tower". The museum was opened on the territory of Burana ancient settlement, which is located 12 kilometers south of the present city of Tokmak city. Further we continue our road to Cholpon-Ata via Boom valley where the Great Silk Road caravans used to pass. On arrival to Cholpon Ata lunch in restaurant and then excursion in Petroglyphs museum, which is called "Stone garden". Accommodation and dinner in four star hotel Karven Four Seasons/Raduga/Caprise Akmaral/Akun.
3 day, Cholpon-Ata – Karakol, 200km
Set-off to Karakol via Grigorievsky and Semenovsky valleys, visit to small lakes in Grigorievsky valley. Picnic at the lakes. After arriving city tour in Karakol. The Karakol is largest city in the Issyk-Kul region. "Karakol", which means "Black Hand", was named after the eponymous name of the river on which it is located. The town itself boasts a number of places that would be of interest to tourists, such as a very pretty wooden mosque built by Chinese artisans for the local Dungans between 1907 and 1910 entirely without metal nails and a similarly appealing wooden Russian Orthodox church, the Holy Trinity Cathedral, completed in 1895. Dinner at Dastorkon restaurant made in national style. Accommodation and dinner at hotel 3*.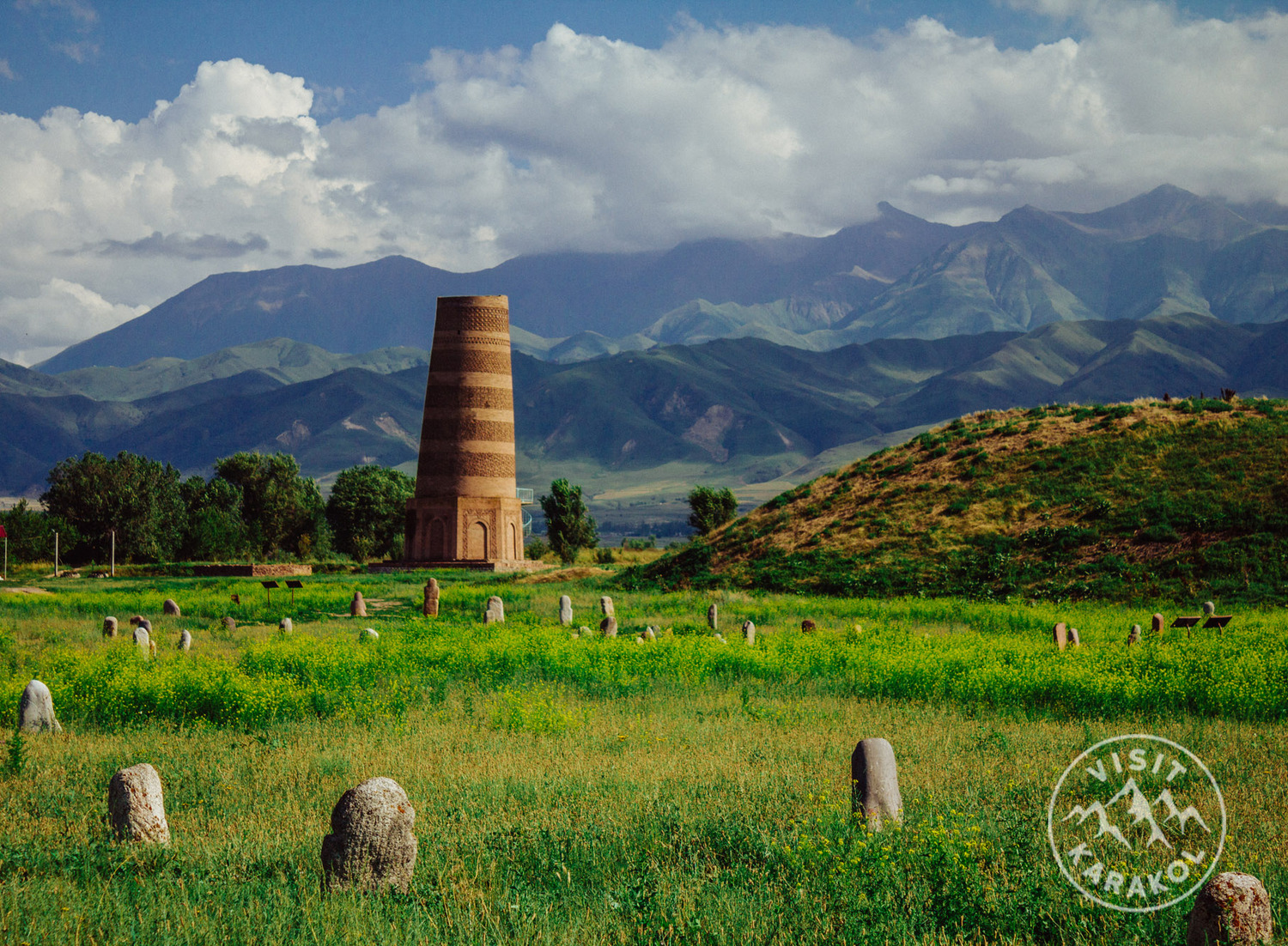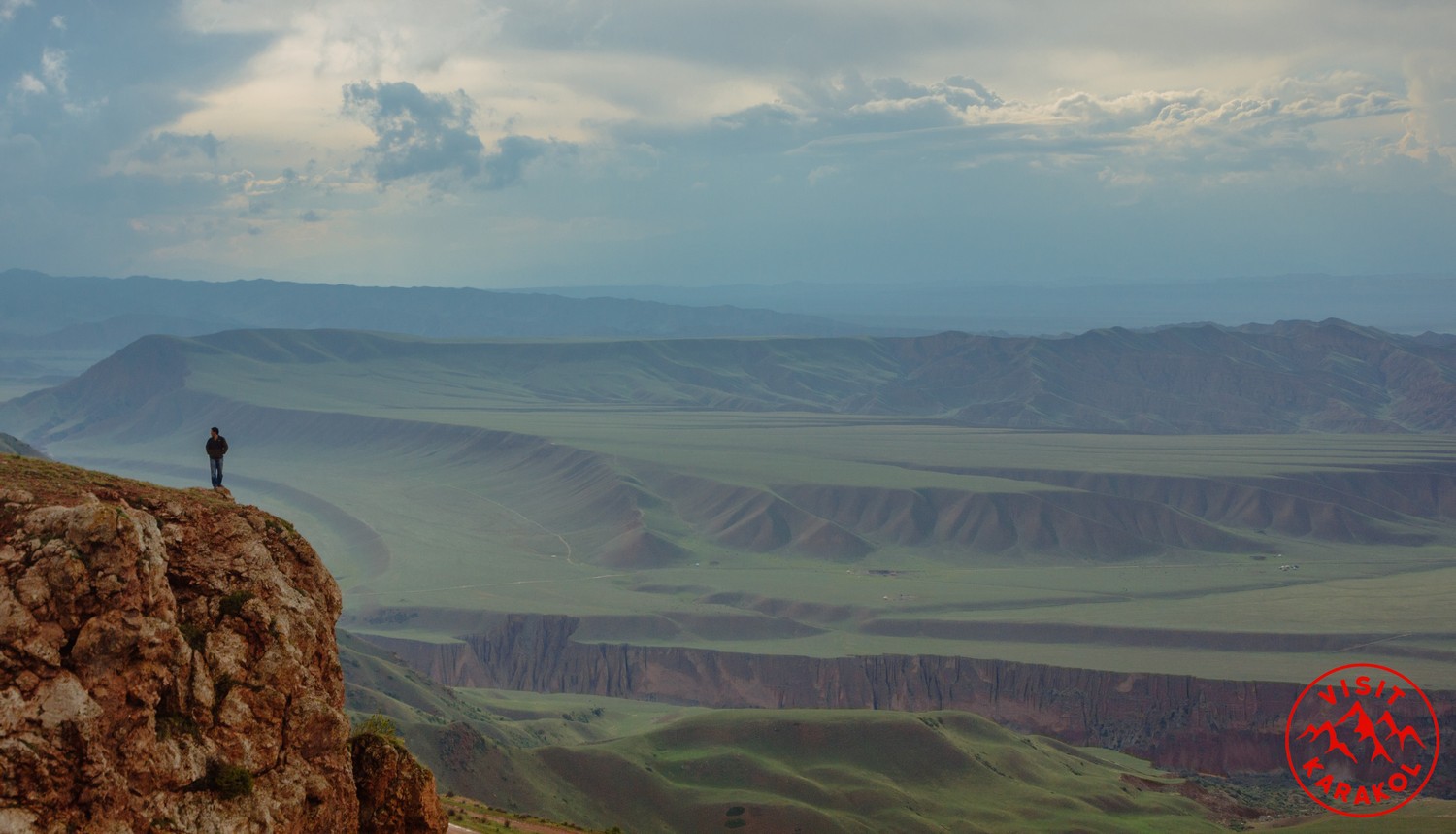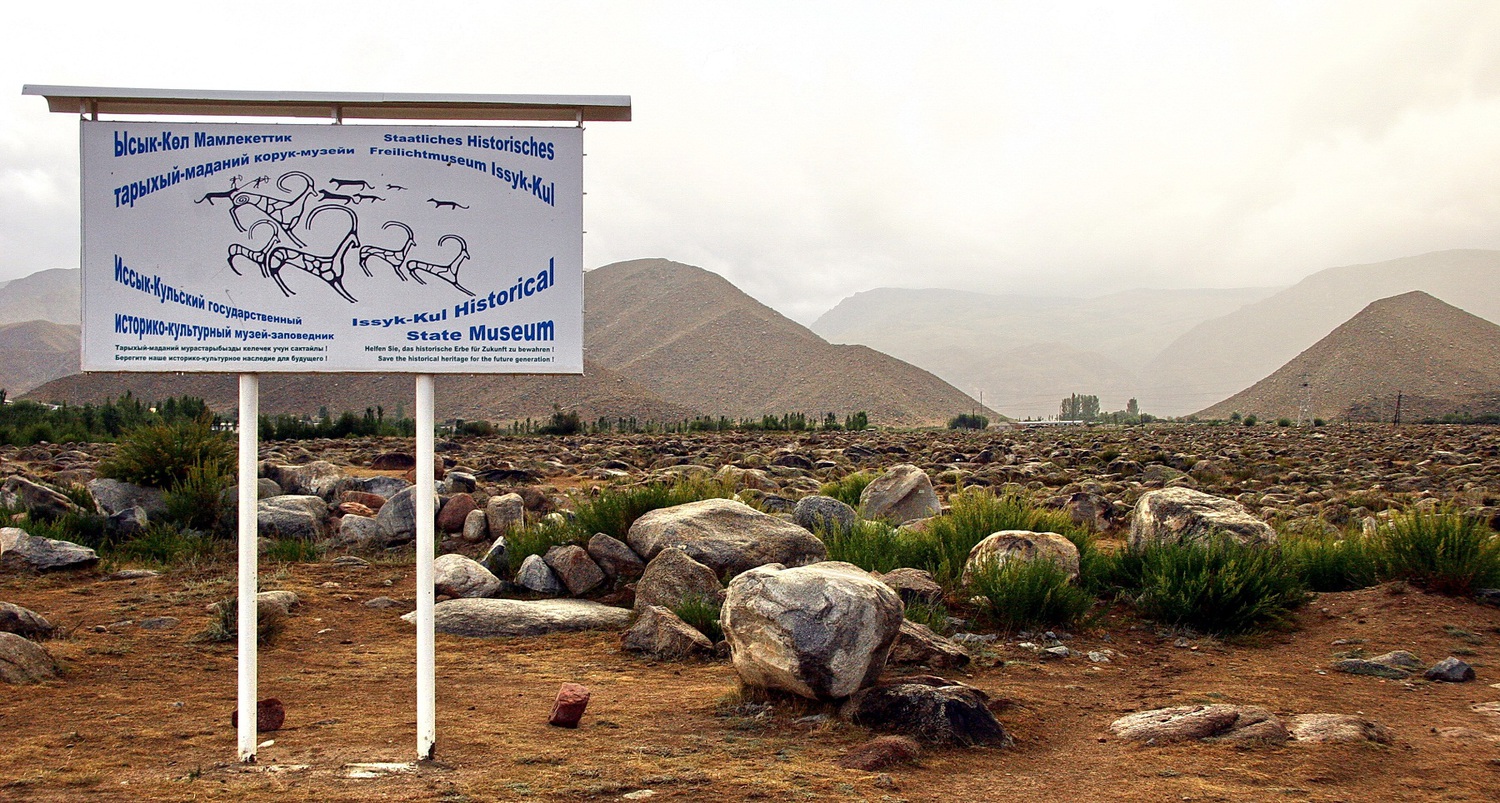 4 day, Karakol – Altyn-Arashan - Karakol, 70km
We will visit beautiful valley "Altyn Arashan". The Russian Military Truck will bring us to Altyn-Arashan valley, which will last around 1.5 hours. Altyn-Arashan is located 30 km away from Karakol by impassable but very beautiful route along Terskey Ala-Too. We will take hot bath and excursion to wild hot springs. Back way on car to Karakol. Dinner and accommodation at hotel 3*.
5 day, Karakol - Jeti-Oguz – Tosor, 170km
Next point is Djety-Oguz. On the way, we will visit main local attractions, Broken Heart, Seven bulls, brief walking in Djety-Oguz Canyon, which looks like small Grand Canyon. Further, we will proceed to Kok-Jayik valley and then walking to the waterfall which name is Lady's Plat (40 min). Arriving to Tosor, dinner and accommodation in private comfortable wooden cottage with all facilities on the beach oriented up to 6 people (double accommodation). You could enjoy with swimming in Issyk-Kul lake afternoon.
6 day, Tosor - Barskoon Gorge – Tosor, 100km
We will drive to Barskoon gorge, visit famous waterfalls, monument of Yuri Gagarin and will drive to Ala-Bel pass 3819m which leads to Kumtor gold mining company and Akshyirak valley. Kumtor is the third largest deposits of gold in the world. Gold deposits are estimated at 700 tonnes. "Kumtor" - the latest high-altitude mine in the world. We will visit yurt manufacture in Barskoon, who is famous masters of making national Kyrgyz houses "Yurts", on the back way from Ala-Bel pass. Coming back to wooden cottage in Tosor and dinner. You could enjoy with evening swimming in Issyk-Kul lake.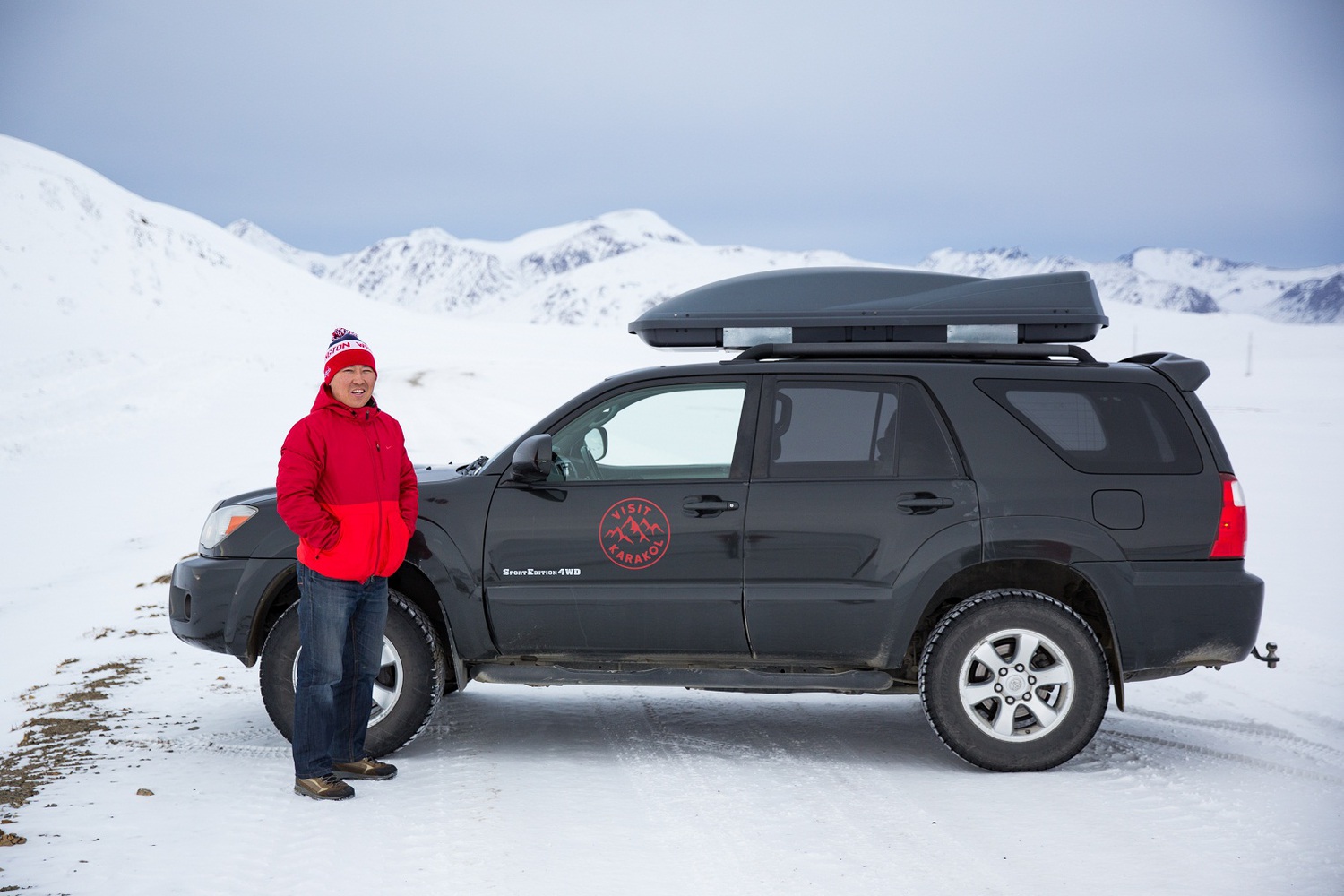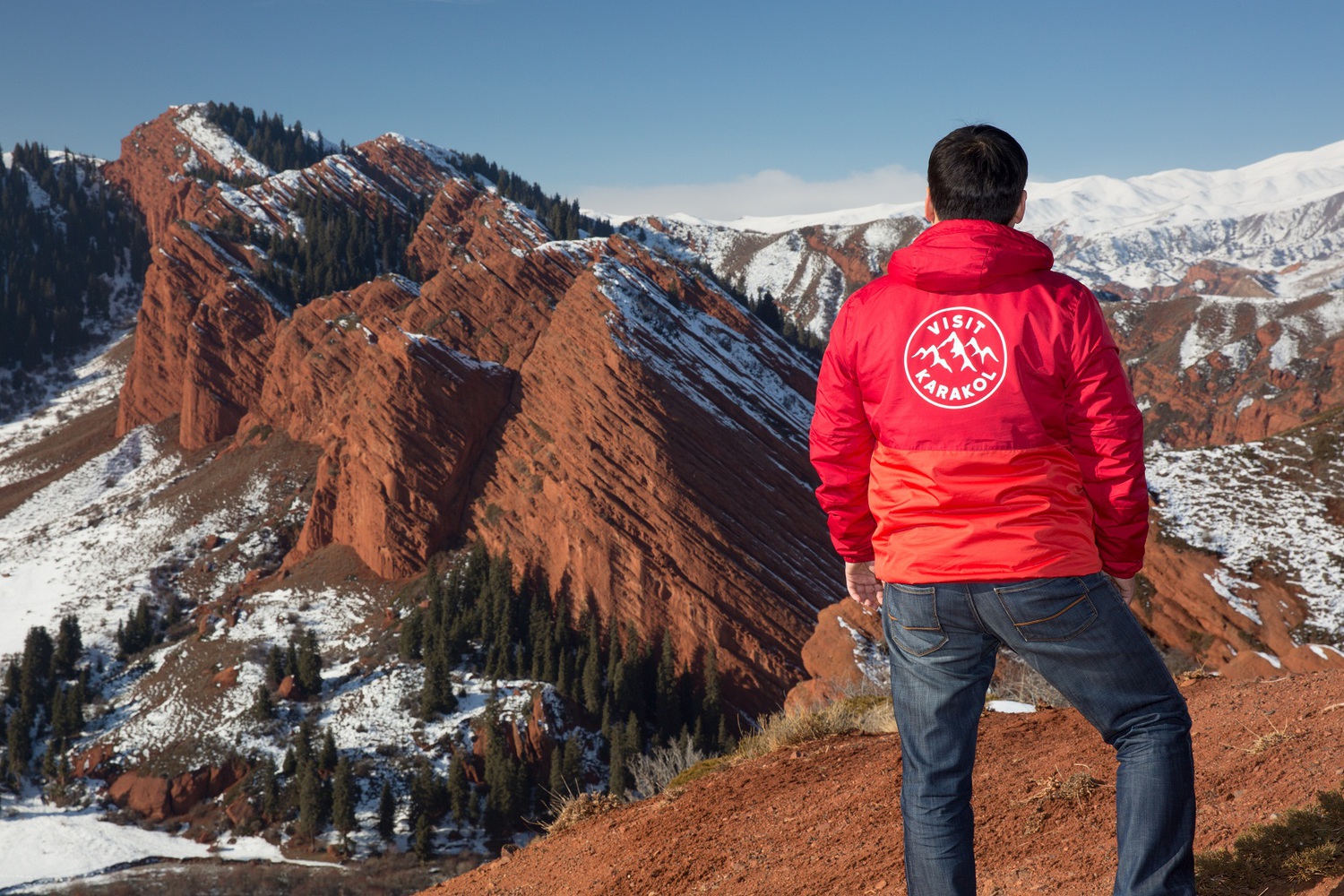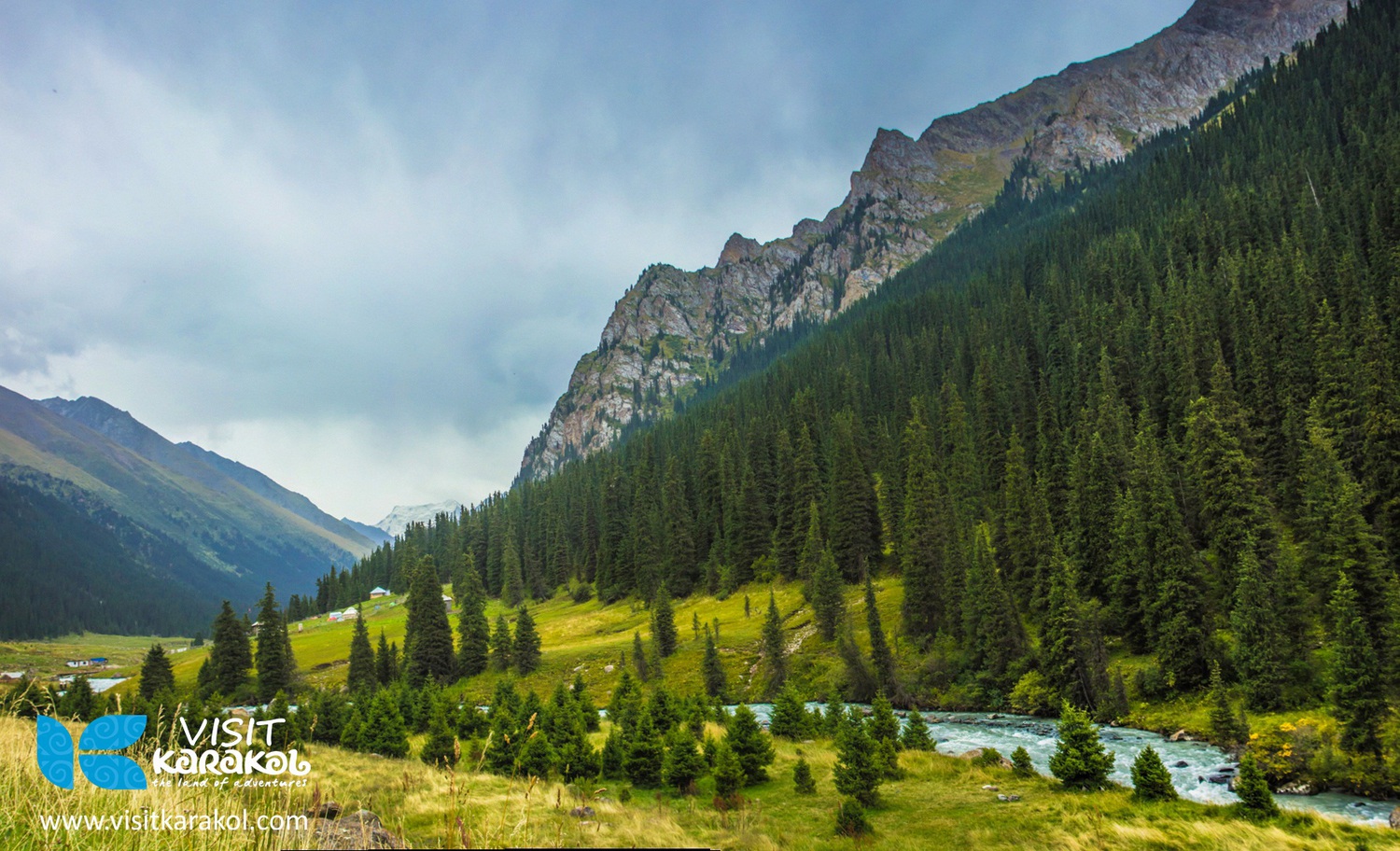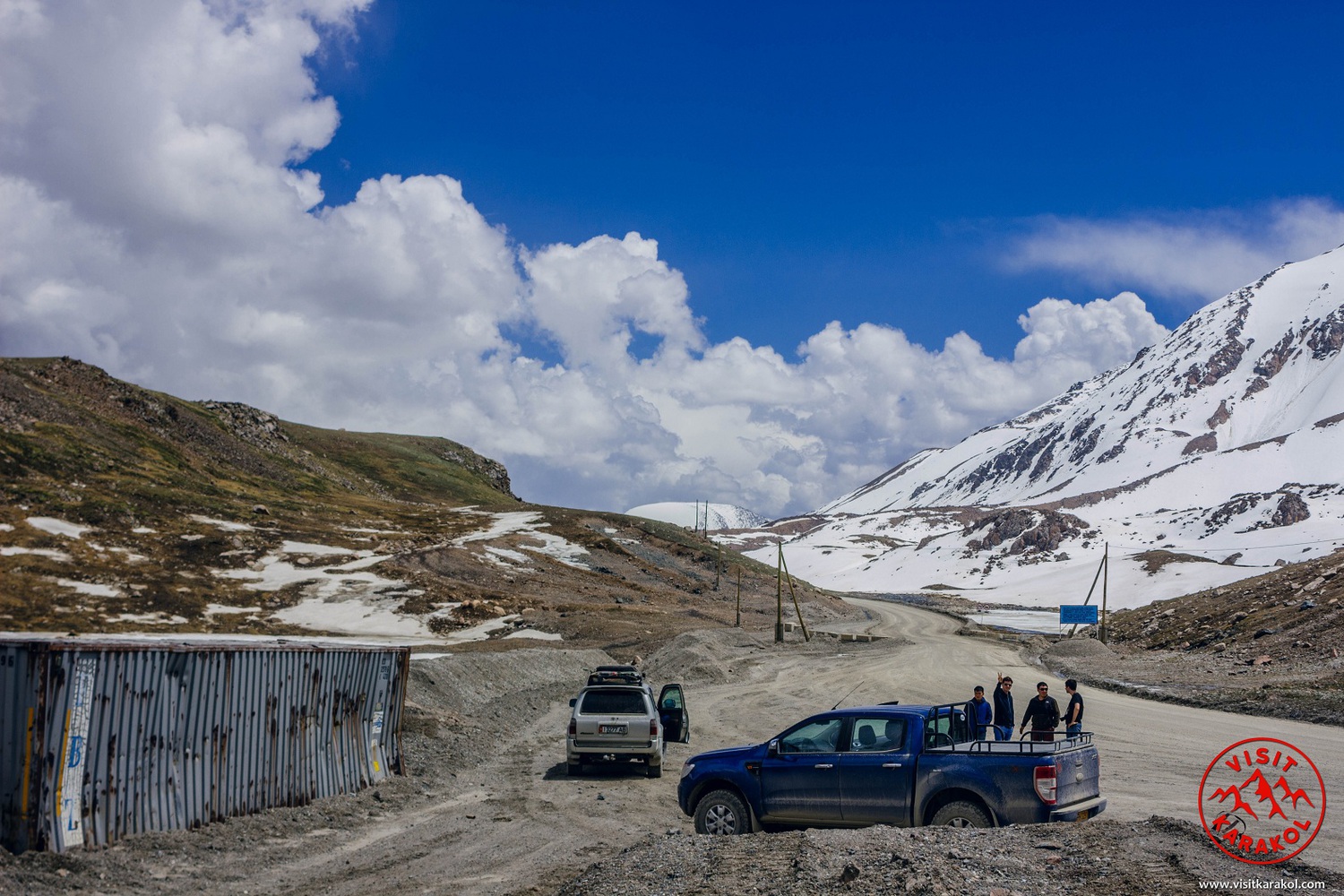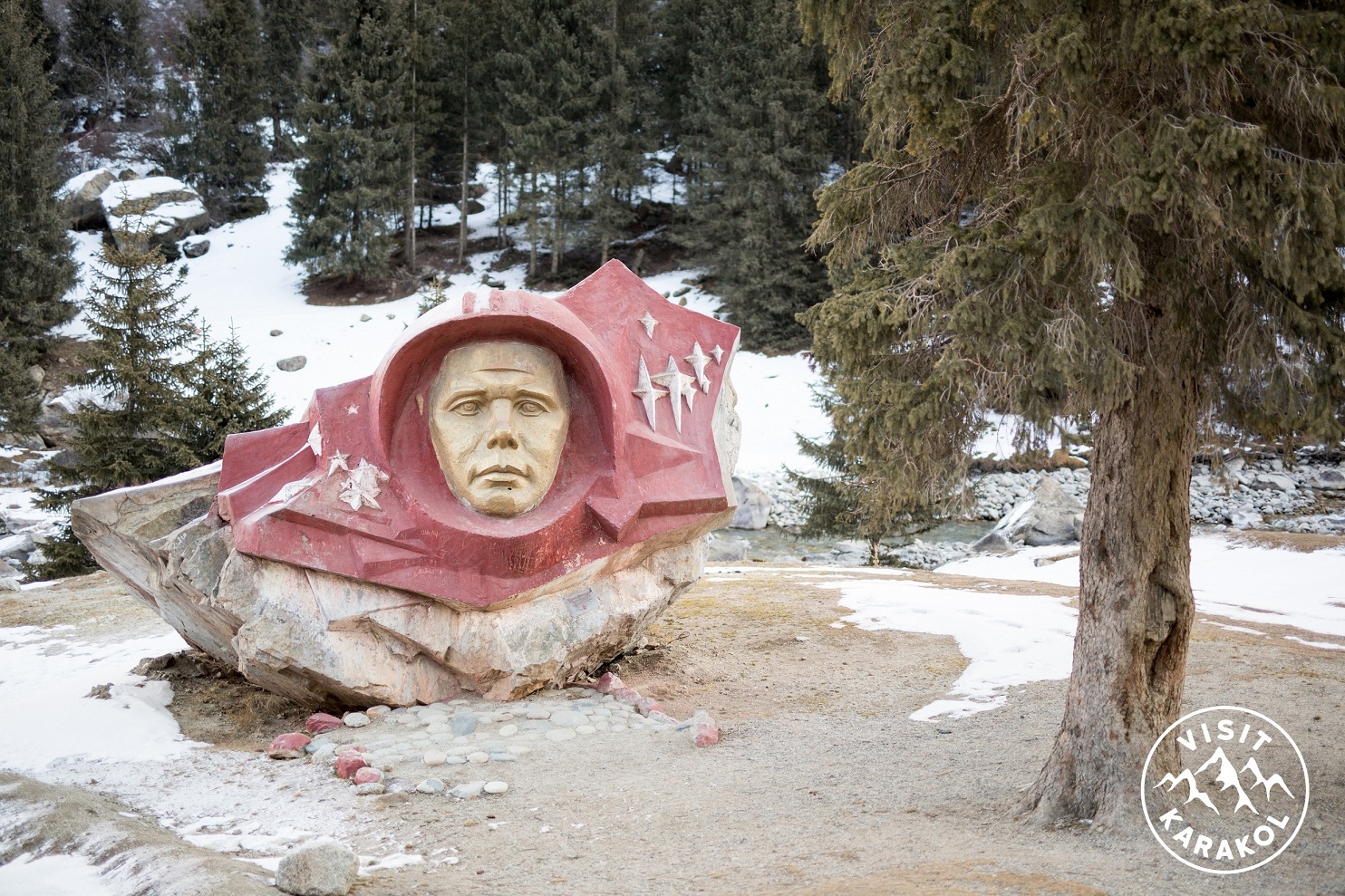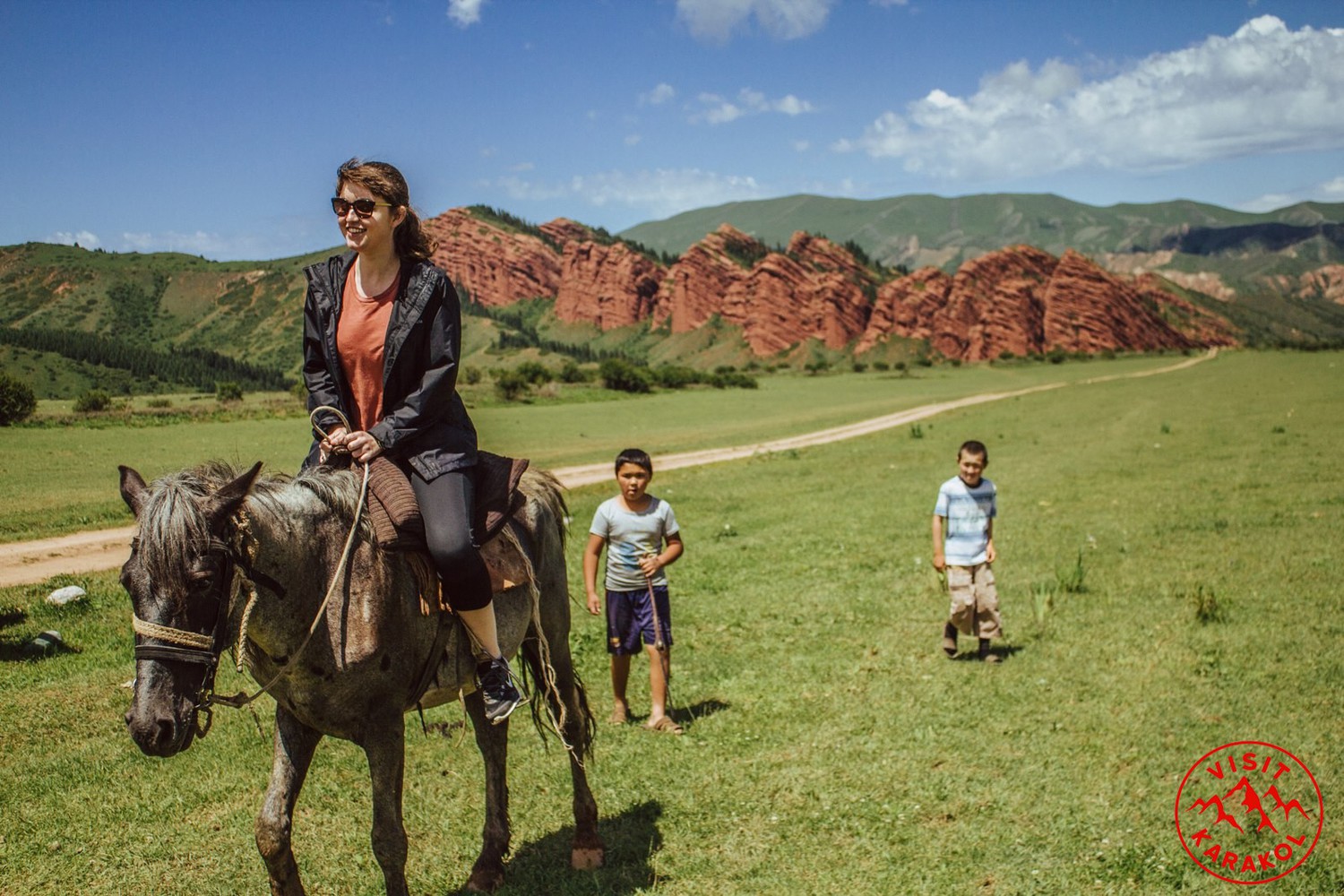 7 day, Tosor – Fairy tale valley – Kochkor, 200km
Next point is Kochkor village. We will visit Fairytale canyon. Amongst the weird rock formations there is a ridge, which resembles two walls of fortification, something like the Great Wall of China, rising vertically out of the surrounding sandstone. The rocks vary in color from a sandy yellow to red and orange, and there are colorful striations visible in places, which show the different chemical composition of the rocks. Further driving to Kadjy-Sai, we will have falconry/eagle hunting demonstration, by famous hunter Ishenbek, he will tell and show in details about the hunting on wild animals with the help of falcon/eagle. Lunch and depart to Kochor, lodging and dinner at family guesthouse.
8 day, Kochkor - Eki-Naryn – Naryn, 130km
We will visit Eki Naryn valley after leaving Kochkor. The name of the valley Eki Naryn translated from Kyrgyz language means "Two Naryn." It is located in a place, 44 km from the town of Naryn, where merge large and small tributaries of the most powerful river Naryn. The valley is situated at the altitude of over 2000 m. There formed the national park, where grow tall pine forests, live bears, wild boar, mountain goats and snow leopards. Near the valley, there is a settlement, which is also called Eki-Naryn. We will have felt show in Naryn. Dinner and accommodation in Khan-Tengri/Celestial Mountains/Ala-Too hotel.
9 day, Naryn - Tash-Rabat, 120km
Tash Rabat is a well-preserved 15th century stone caravanserai in At-Bashy district, Naryn Province, Kyrgyzstan located at the altitude of 3,200 meters. As early as in 1888, a Russian doctor and traveler Nicolay Lvovich Zeland suggested that it was originally a Nestorian or Buddhist monastery. Researches undertaken in the end of 1970-s and beginning of 1980-s by the Institute of History of the Kyrgyz Academy of Sciences concluded that Tash Rabat was originally built as a Nestorian monastery in the tenth century, although no artifacts sacred to Christians have been found during excavations. Tash-Rabat is located somewhat east of the main north-south highway. To the south is Lake Chatyr-Kul and Torugart Pass. To the north is Koshoy Korgon, a ruined fortress of uncertain date. The area is a center for hiking and horse-trekking. You will have a dinner and stay at the kyrgyz house which name is "boz-uy" (Yurt).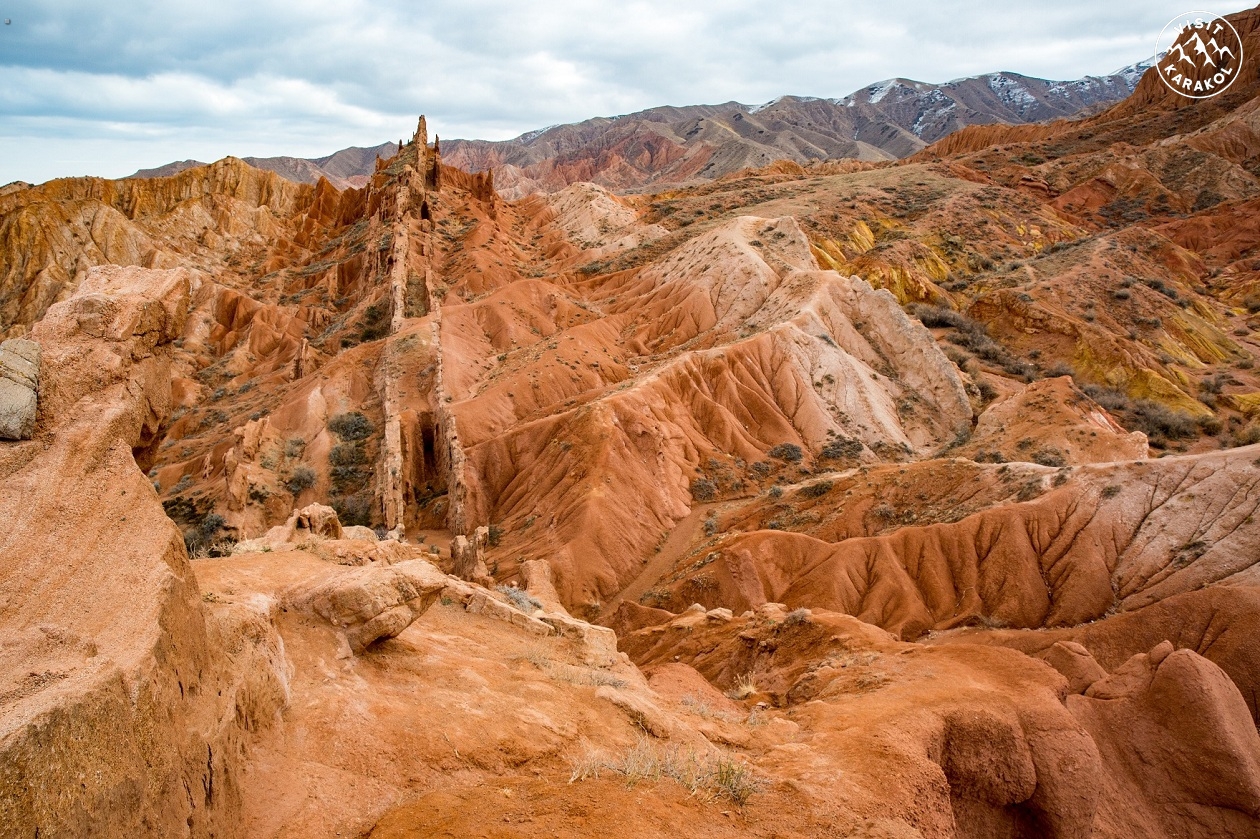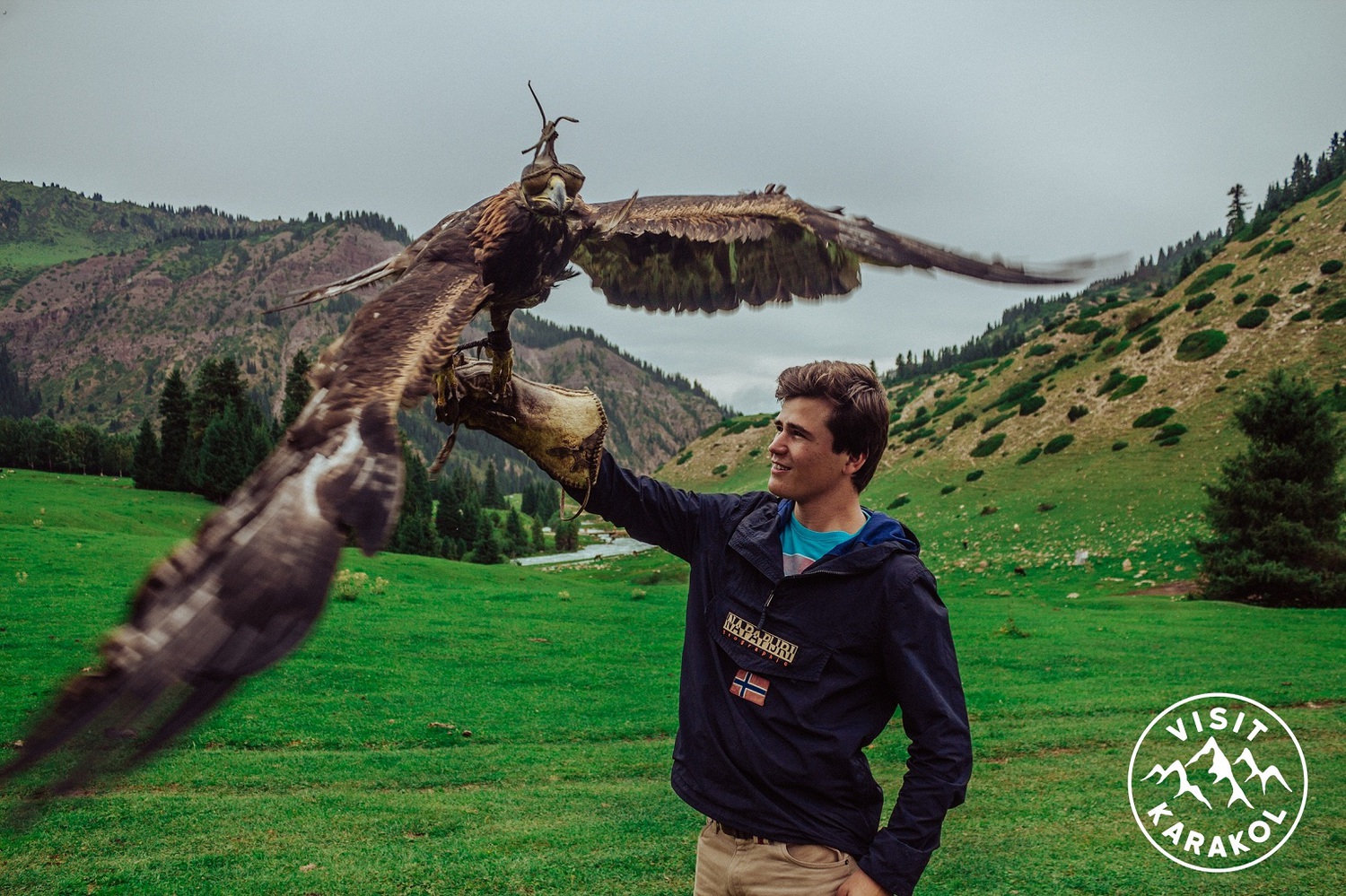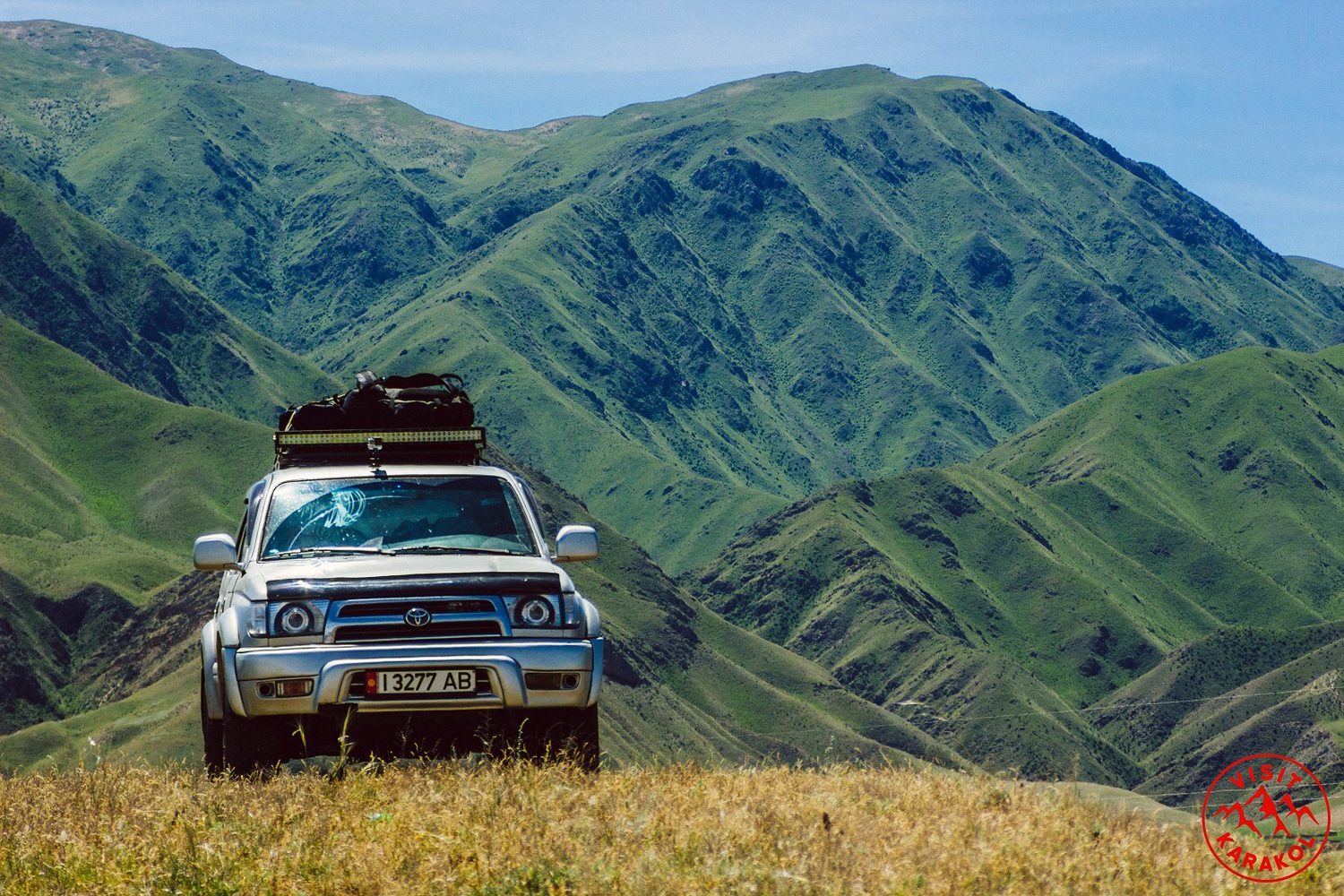 Kalkagar Mountains on the way from Tash-Rabat to Baetovo
10 day, Tash-Rabat - Baetovo - Son-Kul, 190km
Exploration of an ancient caravanserai Tash-Rabat and moving to Son-Kul Lake through few amazing valleys and high passes which will bring us to Baetovo village. Son-Kul is an alpine lake in northern Naryn Province, it is the second largest lake after Issyk Kul Lake, and the largest fresh water lake in Kyrgyzstan. It is surrounded by a broad summer pasture and then mountains. Accommodation and dinner in yurt camp at Son-Kul lake.
11 day, Son-Kul lake (horse riding 1-day tour)
That day we will have, horse riding on the beach and area of the Son-Kul lake and feel the feelings of nomadic life. During horse riding you will see shepherds whom carrying cattle (horses, sheep, cows) which brining here for summer time from close areas. Accommodation and dinner in yurt camp at Son-Kul lake.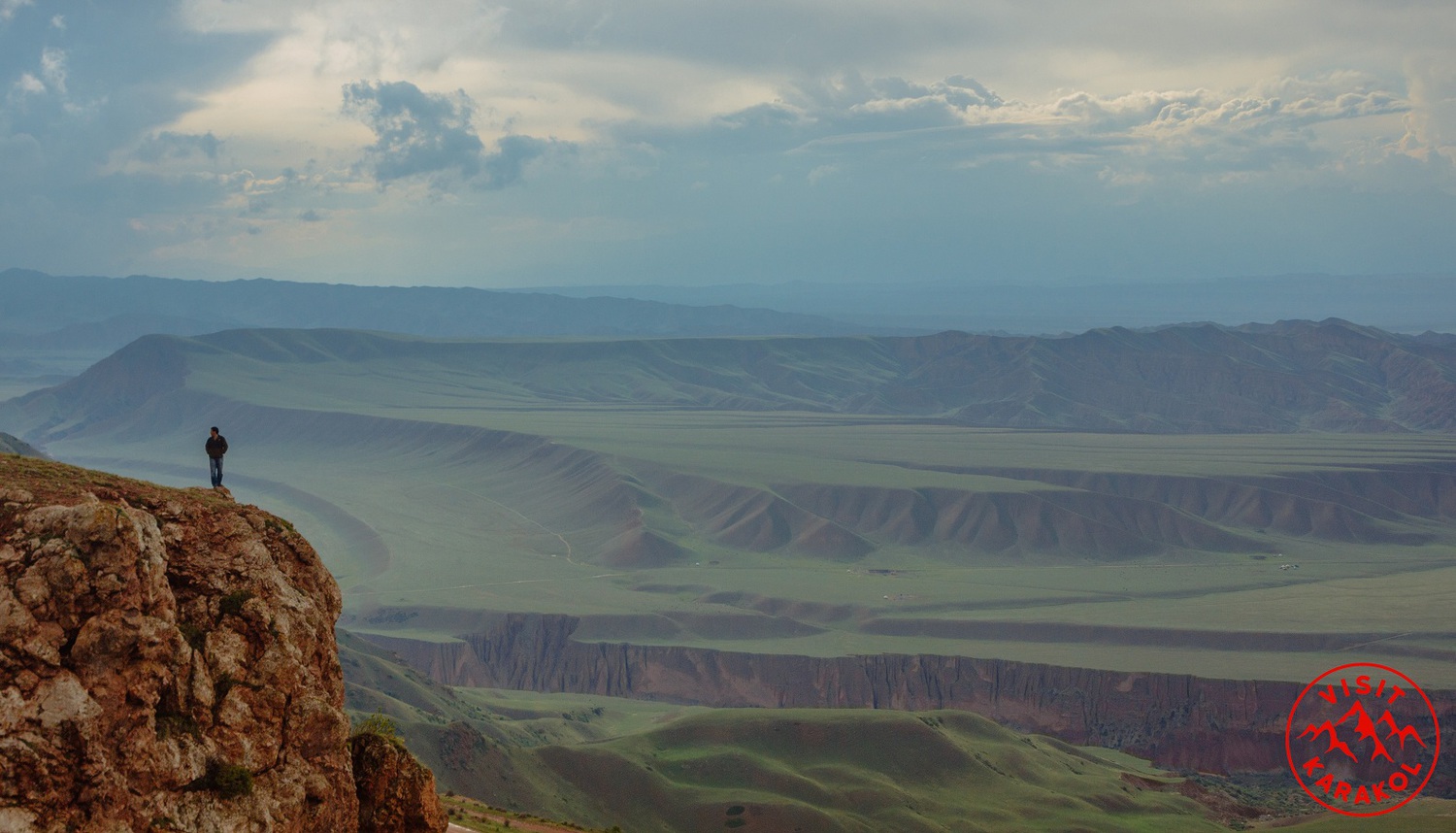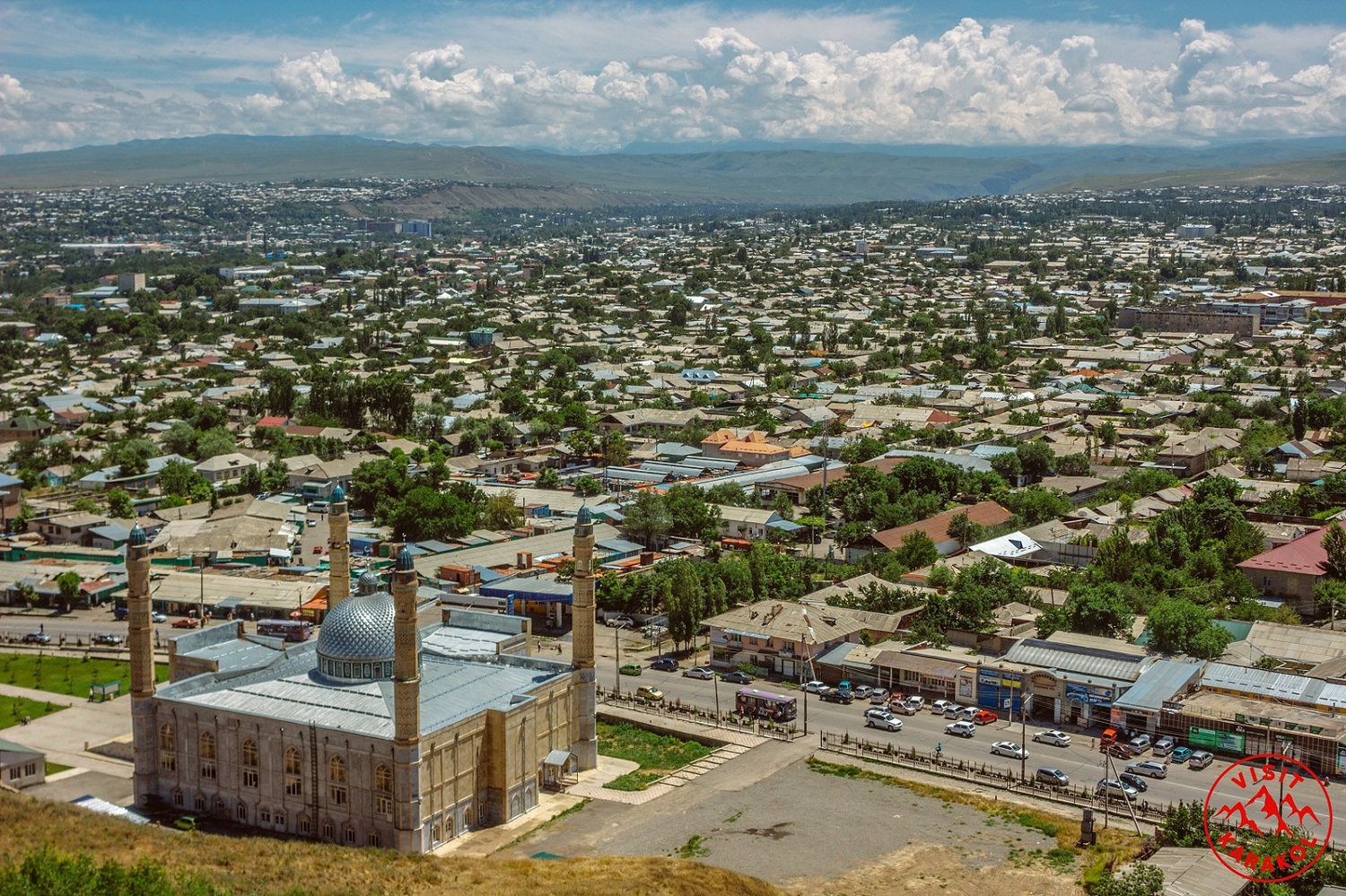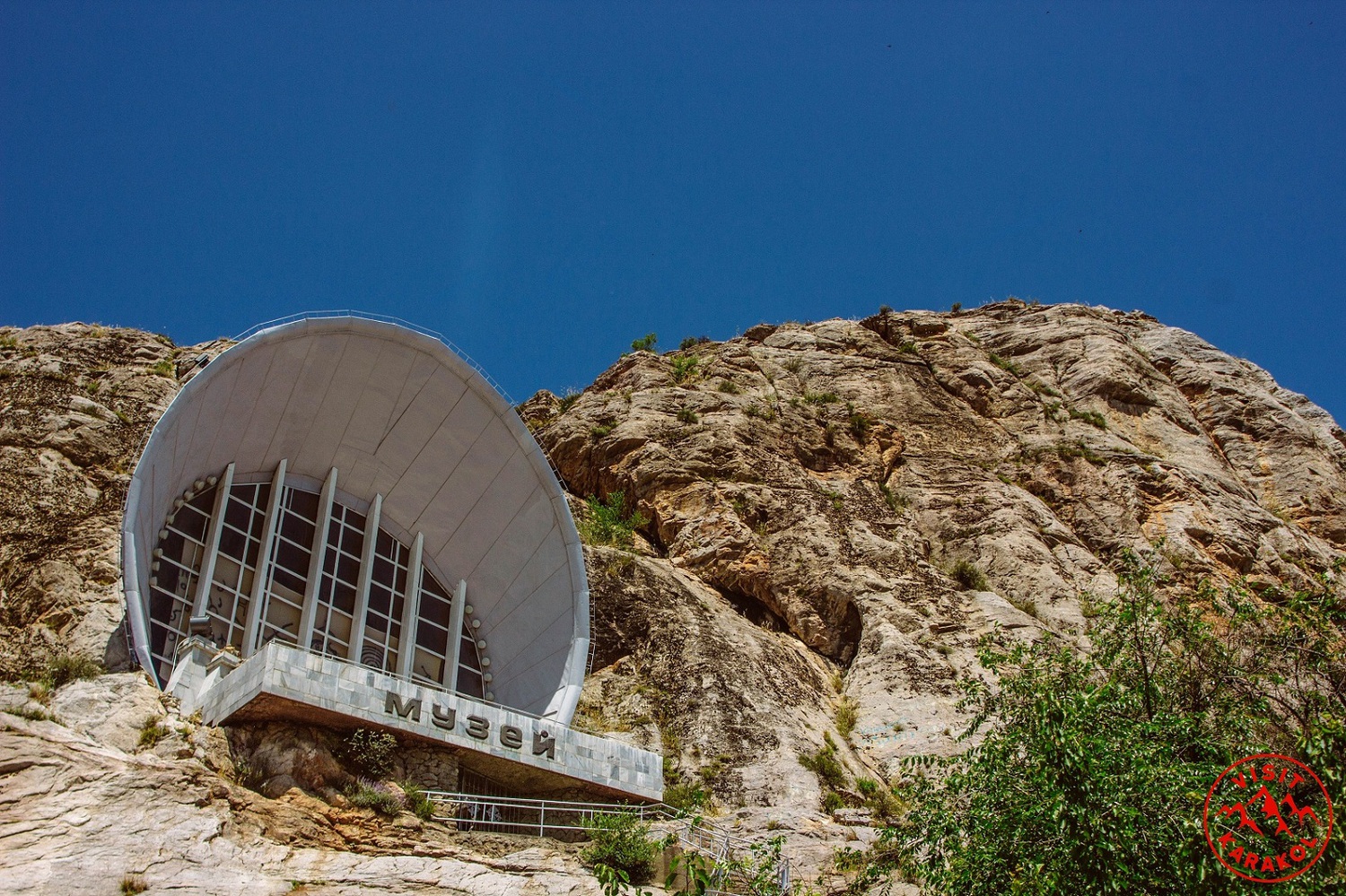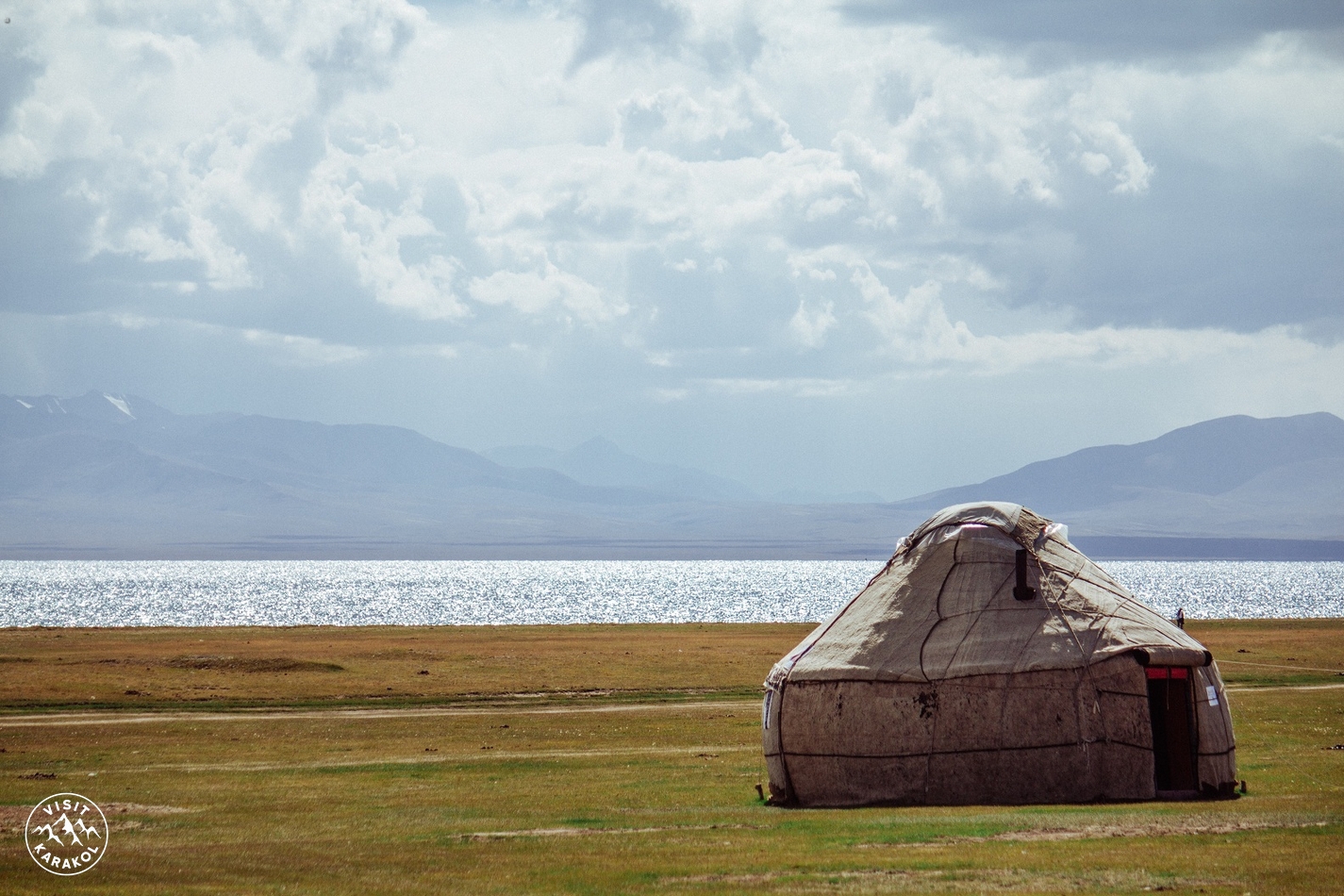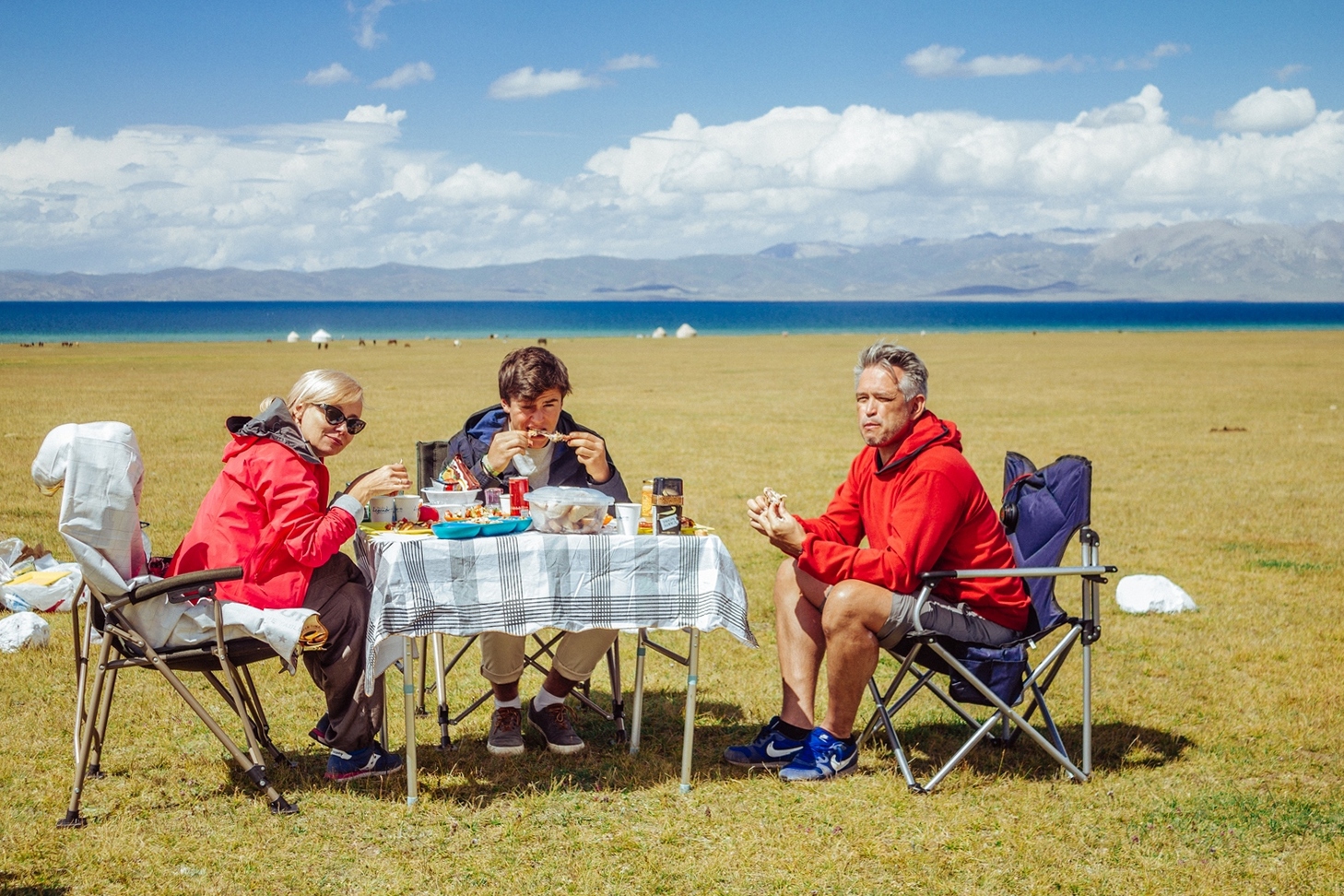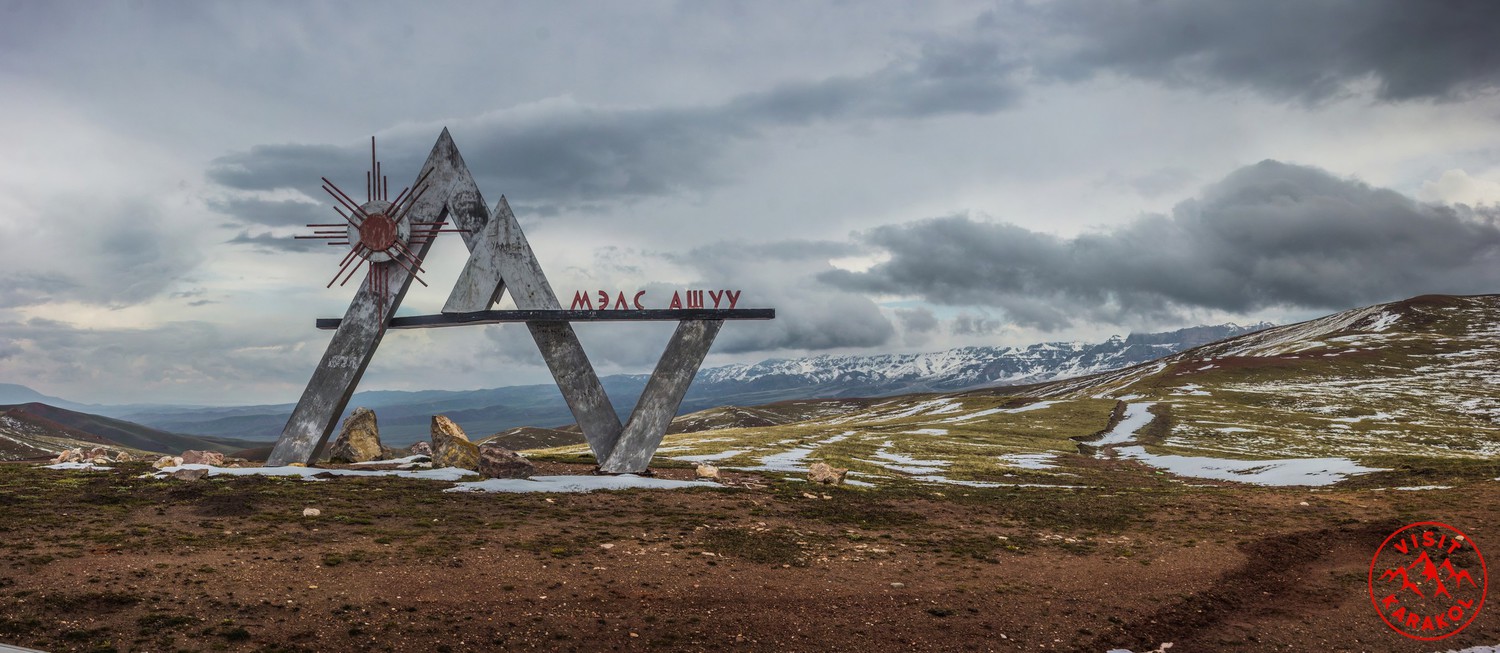 12 day, Son-Kul - Kazarman - Jalal-Abad, up to 280 km
We are going further to Jalal-Abad city through Kazarman village. Kazarman is village is located on east part of Jalal-Abad region, 157 km from the city of Jalal-Abad near the biggest river in Kyrgyzstan, Naryn River. The village is situated at an altitude of 1310 meters and a popular destination for travelers who want to visit Saimaluu-Tash (a museum of petroglyphs). We will arrive to Jalal-Abad after crossing few high and long passes, dinner at local restaurant and lodging at hotel.
13 day, Jalal-Abad - Osh city, 100km
City tour in Jalal-Abad and moving to Osh city. Osh is the second largest city in Kyrgyzstan, located in the Fergana Valley in the south of the country and often referred to as the "capital of the south". It is the oldest city in the country (estimated to be more than 3000 years old), and has served as the administrative center of Osh Region since 1939. Osh is a lively place with the largest and most crowded outdoor market in Central Asia , which was a major market along the Silk Road and is now named the Great Silk Road Bazar in reference to its historical importance. Dinner at local restaurant and lodging at hotel 3*.

Panoramic view from Sulaiman Too, Osh
14 day, Osh city – Arslanbob, 130km
We are moving to the next tourist destination, it is Arslanbob. Arslanbob is a village, sub district, valley, mountain range, and a large wild walnut (Juglans regia). Picturesque and unique walnut and fruit forests of Arslanbob are located 50 km to the north of the city of Jalal-Abad. These forests cover an area of 608 hectares and they are the largest walnut area on the planet. According to a legend, Alexander the Great during his campaign to Fergana Valley in 329 BC saw the forests and brought one of the walnut trees home to Greece, after which they became known as "Greek walnuts". Dinner and accommodation in CBT guest house.
15 day, Arslanbob – Arkit village (Sary-Chelek lake), up to 250km
We will continue our trip to Arkit village, Sary-Chelek lake. The lake itself is situated some 1873 meters above sea level, the shoreline is deeply indented and lined by steep forested slopes – which descend into the depths of the lake. Dinner and accommodation family Guest House in Artik village.

16 day, Sary-Chelek – Chychkan, up to 300km
We will start from Sary-Chelek lake to Chychkan gorge. The name of the gorge translated from Kyrgyz means "a mouse", because many field mice inhabit there. On the slopes of mountains surrounding the valley Chychkan, grow juniper, spruce, wild blackberries and barberry. The natural world of the gorge is extraordinarily diverse and presents many opportunities for those who like to travel. Dinner and accommodation at Oson hotel.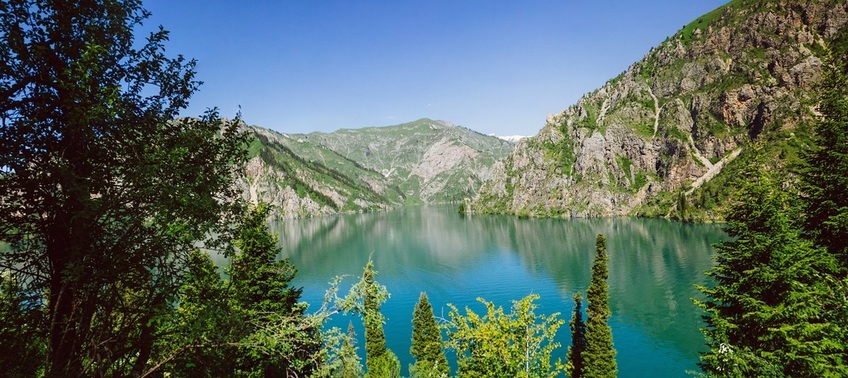 17 day, Toktogul - Kara-Bulak resort, up to 300km
On the way to Kara-Bilak resort, we will drive through Suusamyr valley, which is between Kyrgyz and Talas Ala-too ranges. The Suusamyr valley is located on the altitude of 2000-3200 m and its length is 155 km. Suusamyr is one of the best grasslands in Kyrgyzstan. Further, our road will pass through Too-Ashuu pass. The Too-Ashuu pass is a majestic place, which is 135 km away from Bishkek and lies at the altitude of 3400 m. The road, which connects the north and south capitals. This place has amazing landscapes, which will take your breath away. Arriving to Bishkek and proceeding to Kara-Bulak complex (hotel) in Chunkurchak valley. Picturesque valleys are in 45 km from Bishkek. Complex, which is at the altitude of 1800 m. Accommodation and dinner in Kara-Bulak complex (hotel).
18 day, Kara-Bulak – Bishkek, 70km
We will have short excursion to waterfall, which located close to Kara-Bulak complex. We will move further by Chunkurchak valley by SUV with further proceeding to Kashak-Suu valley. We will walk around and have picnic on the air. Closer to evening we will come to Bishkek and accommodation in hotel. End of the service.