Visit Karakol

,

Kyrgyzstan

,

Karakol

,

Gagarina st.

,

28/26

,

722200

THE UNKNOWN CANYONS OF KYRGYZSTAN
Expedition with Albert Dros and CNN Travel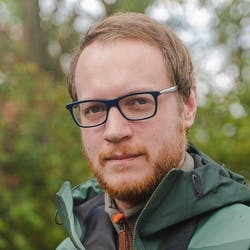 Albert Dros
Landscape Photographer
I recently explored a part of Kyrgyzstan that was very much undiscovered. For 6 days I explored the south shore of Issyk Kul lake (one of the biggest lakes in the world) with my friends of Visit Karakol and we had CNN Travel tag along during the trip to make a small documentary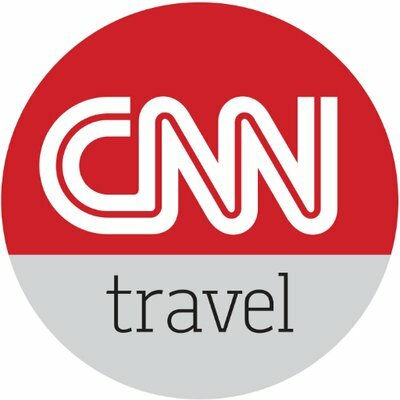 CNN Travel
Text by Barry Neild, video by Craig Waxman
To help him out, Dros contacted Visit Karakol, a local tour company run by Timur Akbashev, who he met on his first trip. Akbashev, with young assistant Ibraim Almazbekov, brings the essential off-road vehicle to the road trip, plus a passion for exploring uncharted areas.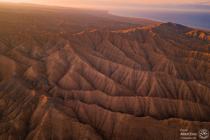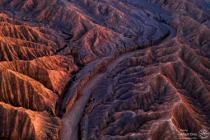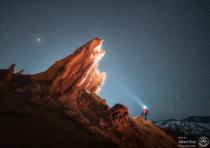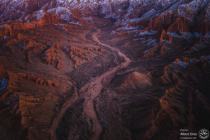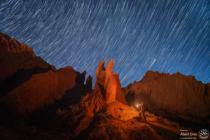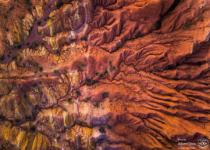 "Exploring places that are non-existent on the internet is very challenging. I scouted most places with google earth. During this small trip we came upon many interesting structures and canyons. We mainly scouted during the day and shot during the good light and the night. It's amazing to capture places that have never been shot (or even seen) before. Lots of these places do not even have official names. We had great fun making up names for the different structures and canyons that we discovered along the way. The thought of giving places a name and hoping that people will utilise this name years from now is exciting. 'The Iceberg, 'Mars Canyon' and the' Canyon of Forgotten Rivers' are just some of them.
For the night shots we scouted interesting shapes and structures of canyons during the day, planned the shots with PhotoPills and came back during the night and early morning to get the milky way shots. During this season the milky way core only rises above the horizon about 4 in the morning, so to get these we had to get up very early and spent some hours in the cold. It was great to walk around in pure darkness with around -10 degrees Celsius. There was not much wind so it was not too cold. It was like walking on another planet between all these interesting red rocks with my flashlight. There will be some awesome footage about this in the CNN documentary.
For now, please enjoy this unique canyon series that consists for the most part of drone imaginary, abstracts and night photography" - Albert Dros
Hidden Gem for Photographers - The land of Kyrgyzstan | Doc Film
Обработка видео...
Canyon of Forgotten Rivers

Panoramic view of Issyk-Kul lake

Drive on south shore of Issyk-Kul lake
DAY 2: KARAKOL - KAJISAY VILLAGE
DAY 4: KAJISAY VILLAGE - BOKONBAEVO VILLAGE
DAY 5: BOKONBAEVO VILLAGE - BALYKCHY TOWN
DAY 6: BALYKCHY TOWN - BISHKEK