Visit Karakol

,

Kyrgyzstan

,

Karakol

,

Gagarina st.

,

28/26

,

722200

Photo tour with Niclas Glud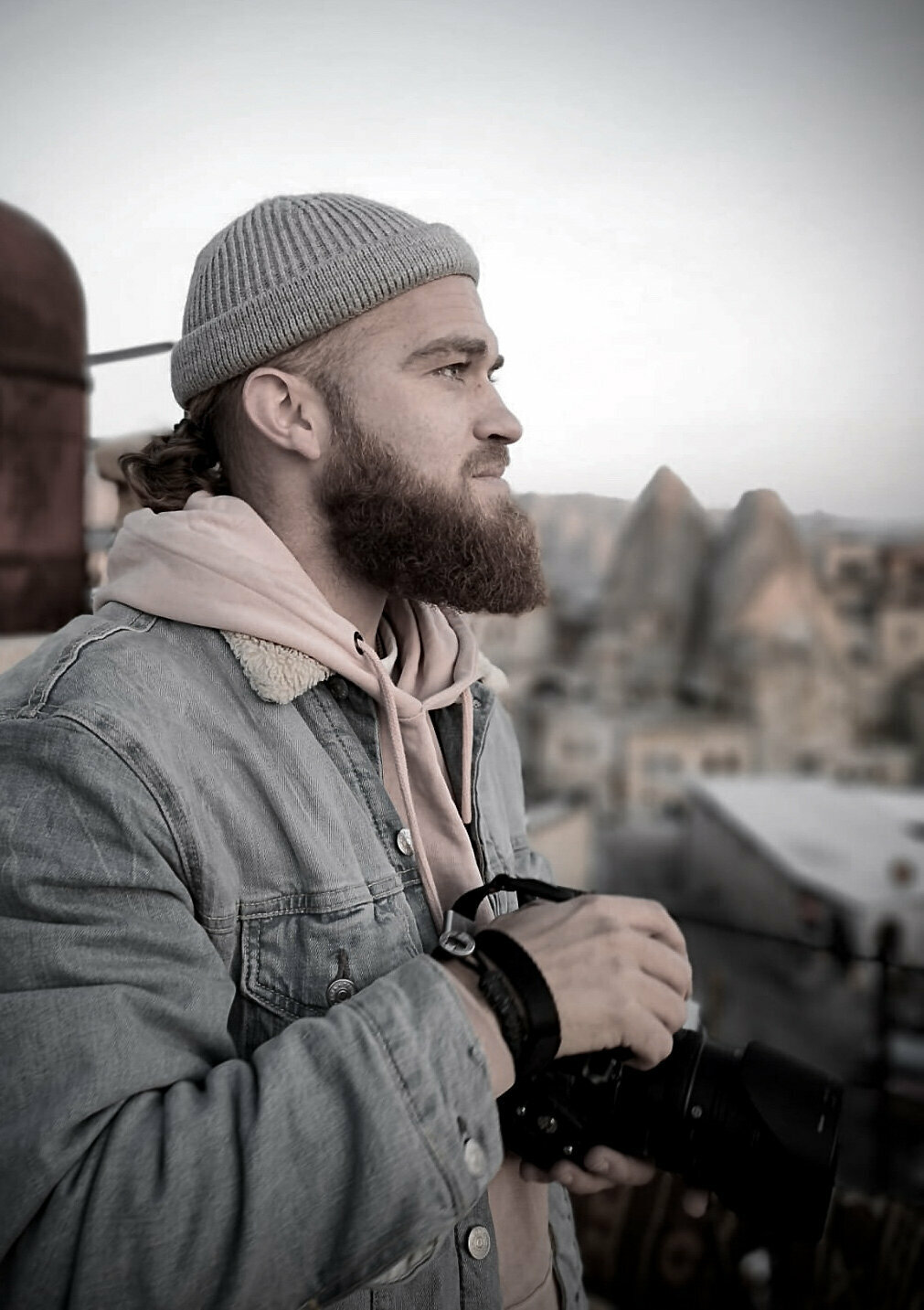 Niclas Glud
Landscape Photographer
I traveled through Kyrgyzstan for two weeks with Visit Karakol, and had an absolutely breathtaking experience. This is without a doubt one of the most beautiful countries I have ever visited. As a travel photographer I have visited quite a few countries. But Kyrgyzstan certainly stands out for me. It is so untouched. Something that is becoming increasingly rare to find. Kyrgyzstan is still not overrun by tourism, so now is the best time to visit! Visit Karakol is an incredible team, that will take care of you in every way possible.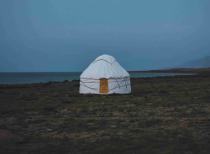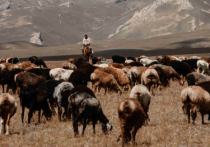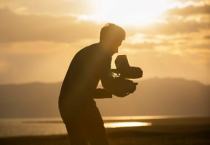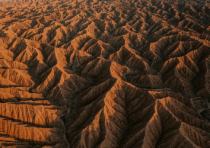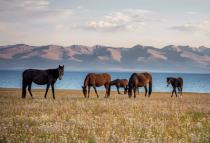 Kyrgyzstan is truly one of the most magnificent places on earth. With towering snow capped mountains, open valleys, beautiful lakes and amazing hikes, this is a photographers dream.
On this photography tour, we will visit some of the most incredible places in the country. When we are not out photographing we will have Q&A sessions, photography talks as well as editing sessions. The entire purpose of the tour is to improve our photography, create new friendships and of course, capture the unique Kyrgyz landscapes.
Number of participants: 5-8
For interest send me an email via the below button.
Visit remote area - Sary-Jaz valley

Peak Yeltsin with panoramic view

Hiking and visit canyons (Canyon Mars, Forgotten Rivers, Fairytale)

Exploreing Karakol valley and see peak Karakol

Panoramic view of Issyk-Kul lake

Drive through Chon-Ashuu pass 3822m (highest point)

Drive around Issyk-Kul lake
You will be picked up in the airport in Bishkek and taken to out hotel. Our first day is all about getting to know each other. We will have a short presentation, talk about our itinerary and have a Q&A session, where you can ask anything you want about the trip, and photography in general. We will have an amazing welcome dinner before we head to bed, prepared for the next day.
Day 2: Bishkek - Canyon of Forgotten Rivers
After breakfast we will make our way towards Issyk Kul Lake. Today we are going to photograph one of the most spectacular sights in the entire country. If you have a drone, it will be an absolute dream. Our goal today is to reach the valley of the forgotten rivers before sunset, giving us plenty of time to get there. This is going to be a spectacular sight so we will leave plenty of time for photography. We will spend the night in a local yurt camp on the shore of Issyk Kul lake
Day 3: Canyon of Forgotten Rivers - Karakol
We are going to have a very early start, as we make our way to Mars Canyon, in order to do some star photography. We plan on being there around two hours before sunrise, if the weather forecast is clear. Just around sunrise, we will be met a local eagle hunter, that we get to photograph in these beautiful surroundings. It is an amazing experience, and he will be able to answer any questions you might have.
When we are done doing our photography, we will have our breakfast in nature, before we continue moving on.
We will continue our drive towards Karakol and stop at the Arabel Plateau to photograph sunset. An absolutely stunning area, with plenty of photography opportunities. We will experience beautiful mountain peaks, valleys and open grasslands. We will find a place to pitch our tents, before we do some location scouting in order to find the best locations to do some sunset and sunrise photography.
Day 4: Karakol - Peak Yeltsin
Waking up in Karakol, our next stop is the incredible Peak Yeltsin, where we will spend the night in tent, in order to be able to photograph both during sunset, and sunrise as well. For those interested, night photography is also an option. Peak Yeltsin is a stunning area that gives plenty of opportunity to play around with compositions.
Day 5: Peak Yeltsin - Karakol
We will rise early, in order to capture the sunrise with Peak Yeltsin in the background. There are a lot of beautiful compositions here, so it's all about being creative. After sunrise we will make our way back to Karakol, where we will spend the rest of the day relaxing, after what have been a hectic few days. Especially since the coming days are going to be exactly as hectic.
As we wrap up our photography and finish breakfast, we will be heading back to Karakol, where we have a short city tour. We will spend the rest of the day relaxing, preparing for our next adventure.
Day 6: Karakol - Peak Karakol
Today we will sleep in, and meet for a late breakfast. Today we have a beautiful hike planned. Shortly after breakfast we will make our way towards Peak Karakol. It is a rough drive followed by a relatively easy hike, but once you lay eyes on this magnificent mountain, you will realise that your journey has been completely worth it. Peak Karakol seems absolutely massive from our camp, and there are so many great compositions, to photograph this beautiful mountain from. We will spend the night sleeping in a tent, and of course photograph the sunset.
Day 7: Peak Karakol - Karakol
After photographing sunrise of Peak Karakol, we will slowly make our way back towards Karakol. where we prepare for the following days adventure. Back in the hotel, we will have an editing session, where we share our favorite photos so far, and I talk a bit about my style of editing.
Day 8: Karakol - Sary-Jaz
After breakfast on day 8 we will begin our drive towards Sary Jaz. An incredible area, with tons of options for photography. There are so many different photos to take here, and so much foreground material to play around with. It is an absolute treat for photographers. Along the way we will pass lots of beautiful scenery, where we will make sure to stop. We will spend one night here - if we decide to get any sleep that is. In good conditions Sary Jaz is a treat for photographers, so we have for some beautiful weather.
Day 9: Sary-Jaz - Karakol
After sunrise and breakfast in Sary Jaz we will make our way back towards Karakol. Here we will once again pack up our things and prepare to leave the following day. We will spend our last day in Karakol experiencing the city, before we have a delicious dinner.
Day 10. Karakol - Son-Kul
After breakfast we will make our way towards Son Kul lake. Son Kul is a beautiful area, that leaves plenty of room for stunning photos. It is a breathtaking area with tons to offer. We will sleep in traditionel Yurt camps, photograph sunset by the lake side and try to venture up on the surrounding hills, to find the best photo spots. We will photograph the beautiful horses, and hope for some early snow on the surrounding hills, for some beautiful photos.
Day 11: Son-Kul – Bishkek
Last day of the trip. After photographing sunrise by the lakeside, we will slowly make our way back to Bishkek. We will have a farewell dinner, and talk about the tour and check out each others photos.