Visit Karakol

,

Kyrgyzstan

,

Karakol

,

Gagarina st.

,

28/26

,

722200

KYRGYZSTAN WINTER ROUND TRIP
KYRGYZSTAN

- 9 days

FROM

- 1450€

MIN. GUESTS

- 2

MAX. GUESTS

- 16
I can only recommend to travel to Kyrgyzstan, meet the friendly people there and enjoy the beauty of this country. The landscapes are amazing, it is absolutely worth seeing, no mass tourism, just enjoy the nature and the silence.The organization with TripLegend was perfect, nothing to complain about :) Thank you for this experience!
An adventure through the snowy mountains of KyrgyzstanThe trip was great from the program to the food. Just the grandiose food in Kyrgyzstan surprised incredibly just like the friendly nature of the locals.
Kyrgyzstan in winter: Completely exceeded my expectations! The country has stunning landscapes, the food is sooo good, the diversity of activities was just great, because you tried/seen new and interesting things. The quantity of physical activity was just right for the group age and the"normal" fitness of us travelers. And you could feast on the good food afterwards without a guilty conscience ;) It was great that we ate so often with local families!Since the country, at least during the season, was not yet so much overrun by Western tourism, one had the feeling that the performances and experiences were all authentic and not so "tourist-fake" as it is unfortunately often experienced.Something that also contributed to the trip being so great was the fact that there were only two of us. It was more relaxed and intense. I would find it great to continue to travel in such mini-groups (vllt up to 4?), because an experience with another operator has shown me that I myself already feel travel in a group of 8 as very exhausting.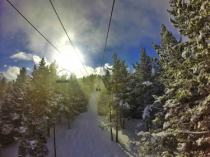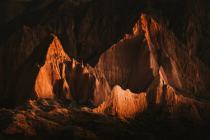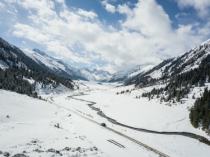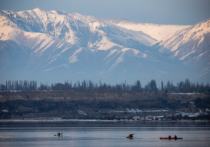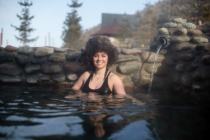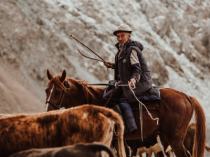 You may be asking yourself: where exactly is Kyrgyzstan and why should I travel there? We would put it this way: It's probably one of the most beautiful places in the world when it comes to pristine nature, clear mountain lakes and endless steppes with grazing horses. Here's what you can expect: travel off the beaten track, meet locals, learn about nomadic traditions, taste delicious Kyrgyz food, and be surrounded by untouched, beautiful nature. Let us take you on an unforgettable Kyrgyzstan winter adventure to explore a country far from the ordinary.
Have dinner with a local family

Explore an abandoned city

Go on a discovery tour with the kayak
Arrival: Bishkek Airport (FRU)
Day 1: Welcome to Bishkek
Day 2: Enjoy an exclusive yurt demonstration (Bokonbaevo)
Day 3: Mars canyon and ancient traditions (Bokonbaevo)
Day 4: Karakol ski base day 1 (Karakol)
Day 5:
Karakol ski base day 2 (Karakol)
Day 6: The abandoned ghost town Enilchek (Karakol)
Day 7: Exploration tour by kayak (Karakol)
Day 8: The beautiful Bishkek (Bishkek)
Day 9: Goodbye Kyrgyzstan! (Bishkek)
Departure: Bishkek Airport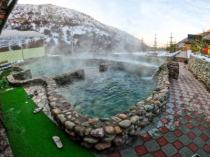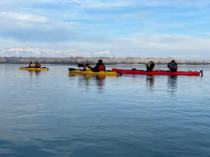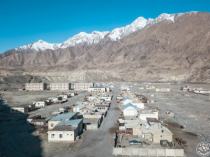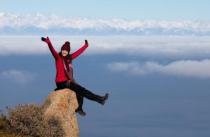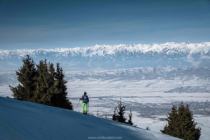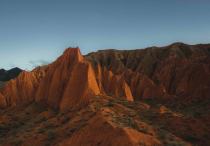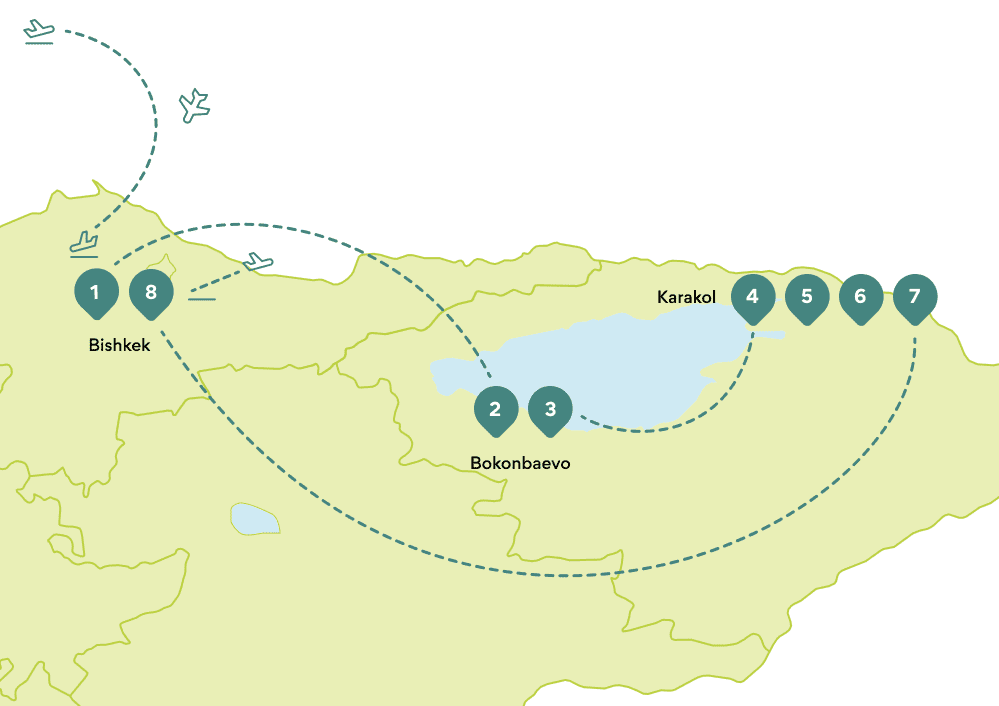 What is not included in the price?
| | |
| --- | --- |
| DATES | PRICE |
| FROM 26 NOV 2022 TO 04 DEC 2022 | SHARED ROOM 1449€ SINGLE ROOM 1850€ |
| FROM 10 DEC 2022 TO 18 DEC 2022 | SHARED ROOM - 1450€ SINGLE ROOM - 1850€ |
| FROM 07 JAN 2023 TO 15 JAN 2023 | SHARED ROOM - 1450€ SINGLE ROOM - 1850€ |
| FROM 21 JAN 2023 TO 29 JAN 2023 | SHARED ROOM - 1450€ SINGLE ROOM - 1850€ |
| FROM 18 FEB 2023 TO 26 FEB 2023 | SHARED ROOM - 1450€ SINGLE ROOM - 1850€ |
| FROM 04 MAR 2023 TO 12 MAR 2023 | SHARED ROOM - 1450€ SINGLE ROOM - 1850€ |