Visit Karakol

,

Kyrgyzstan

,

Karakol

,

Gagarina st.

,

28/26

,

722200

Expedition with Albert Dros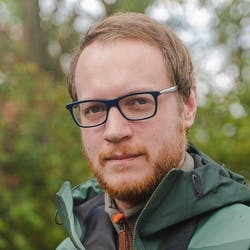 Albert Dros
Landscape Photographer
It's only 3 years ago since I first visited Kyrgyzstan for the first time. I remember browsing photos of the country before that and I couldn't find a lot. Now, a few years later, I really notice the increase of popularity. Every time I visited I teamed up with my friends of Visit Karakol who have the same spirit as me: visit new places, explore, and capture the beauty of this country. This year my main plan was visit a remote area in the south. My friends of Visit Karakol had been there a couple of times and wanted to show it to me. It's a valley near the border of China that's very remote. Just me, Timur and Parhat and our Toyota Landcruiser, for 1 week in the wilderness. It was a wild adventure with not the best weather for photography. Days of rain, or pure sunshine without a single cloud. But we had a great time. We didn't see any people for a week, no internet, no electricity, nothing. Wild mountains, crazy roads (actually you can't really call them roads), crystal clear lakes, and good company.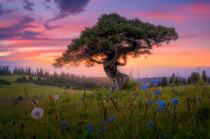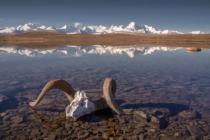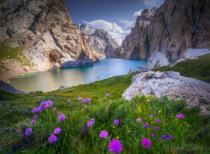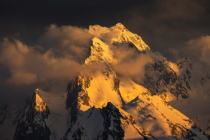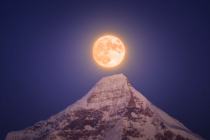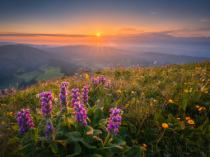 "That trip was really an experience. We slept in our tent with sometimes temperatures below zero degrees. We crossed passes and rivers with the Landcruiser that I thought was simply impossible. We drove hours completely offroad to get to the glacier of Peak Kyzyl Asker and somehow made it without getting stuck or even a flat tire. We crashed drones and somehow found them again. In the end, we made it back without any issue. I have to say that some times I really had my doubts, but my friends knew what they were doing. And if we really needed help (that would be days away) we always had the satellite phone.
Next to this I also did many small other trips, to sometimes places I already visited, or day trips to new locations. I'll show them all in this article. I also visited Khan Tengri Basecamp (that I have been wanting to visit for years), home to climbers that climb the incredible mountains around, like Khan Tengri (7020m) and Peak Pobeda (7439m). Flying here with an old soviet helicopter (from Aksai Travel) and staying here for a few days was a crazy experience. Every day we experienced all 4 seasons, waking up in a white wonderland after a night with snow, followed by getting burned by the strong sun, and then rain, that came in from the valleys around the area every day. Staying here with my brother (that came to visit for a week) , taking photos and talking with all the climbers was something special. " - Albert Dros
Hidden Gem for Photographers - The land of Kyrgyzstan | Doc Film
Обработка видео...
DAY 2: KARAKOL - BOZ-UCHUK LAKES
DAY 3: BOZ-UCHUK LAKES - KARAKOL
DAY 5: NARYN - KEL-SUU LAKE
DAY 6: KEL-SUU LAKE - KAKSHAAL-TOO RANGE
DAY 7: KAKSHAAL-TOO RANGE
DAY 8: KAKSHAAL-TOO RANGE - SOUTH SHORE
DAY 9: KARAKOL - ALTYN-ARASHAN - KARAKOL
DAY 10: KARAKOL - BISHKEK