Visit Karakol

,

Kyrgyzstan

,

Karakol

,

Gagarina st.

,

28/26

,

722200

EXPLORE THE NATURE OF KYRGYZSTAN
Photo tour with Luigi Chiurchi & Pietro Ienca
Luigi Chiurchi
Professional Landscape Photographer
We invite you to join us on a photo trip to this amazing and still unknown country for many. On this ten-day trip, we will take you through unspoilt places, you will get to know the local culture, and we will look for special places every day to photograph, experience and experience.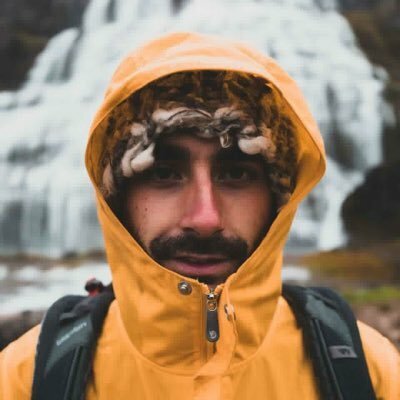 I invite you to visit Kyrgyzstan with us, a unique land of its kind with landscapes that leave you speechless. We will live together intimate moments of the local gastronomic culture and during the trip Luigi and I will share photographic knowledge together with our Leica Camera equipment, but not only that, we will live together truly unforgettable moments in the ancient lands of the nomads.The best national agency will support us throughout the trip. Guide who will speak English but we will be there so we will also be able to speak in Italian and Spanish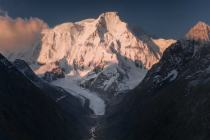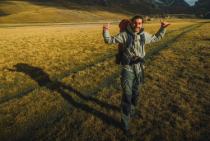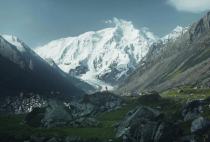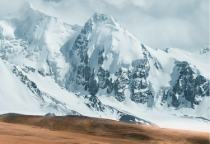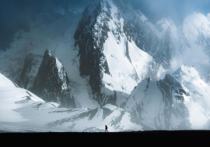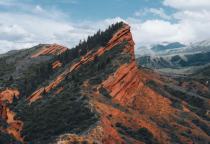 Price of tour: 2500 euro per person (+350euro for single accommodation)
On this photo trip, we will immerse ourselves in photography and take a lot of time to capture all the variety of situations as best we can. How do you prepare your photos and how do you tell the story? With great attention and feedback, we go through the entire process.
We will spend part of the nights with wonderful care in reputable hotels, we will spend the night in a yurt camp for an even more authentic experience, and to take it one step further, we will camp twice under the stars, overlooking unimaginable landscapes.
Wild Spirit of Kyrgyzstan 4K
Обработка видео...
Visit remote area - Sary-Jaz valley

Peak Yeltsin with panoramic view

Hiking and visit canyons (Canyon Mars, Forgotten Rivers, Fairytale)

Exploreing Karakol valley and see peak Karakol

Panoramic view of Issyk-Kul lake

Drive through Chon-Ashuu pass 3822m (highest point)

Drive around Issyk-Kul lake
Group arriving to Bishkek (we will pick you up from airport and bring to hotel). You can discover city, if you will come earlier, we will pick you up at hotel for our welcome dinner. Accommodation in hotel.
03 Aug: Bishkek – Karakol
Driving to Karakol by north shore of Issyk-Kul lake. Evening drone photo session of Delta of Jyrgalan river. Dinner and accommodation in Karakol.
04 Aug: Karakol – Peak Yeltsin
We are going for day trip to Jety-Oguz valley to see Broken Heart, Seven Bulls and take a shot of Peak Yeltsin 5168m on sunset. Accommodation in tents.
05 Aug: Peak Yeltsin – Karakol
Sunrise shot of Peak Yeltsin and going back to Karakol to have a rest and prepare for dinner in Yuigur family. Yigurs are Muslim people who emigrated from China in 19 century. They will show they cuisine and you will participate in it. Accommodation in hotel.
06 Aug: Karakol – Peak Karakol
Transfer on Russian Military truck deep to Karakol valley, further trek until view to Peak Karakol. Sunset shots of Peak. Accommodation in tents.
07 Aug: Peak Karakol – Karakol
Sunrise shots of Peak and walk back to Russian Military truck and drive back to Karakol. We will have today another amazing dinner with Dungan family, Dungans also Muslims who emigrated from China in 19 century. Accommodation in hotel.
08 Aug: Karakol – Sary-Jaz valley
We are going to epic rocks today located in insulated area close to border with China and Kazakhstan. We will need special permits to get there. Accommodation in tents.
09 Aug: Sary-Jaz – Karkyra – Karakol
Going to Karakol through Karkyra valley. Accommodation in hotel.
10 Aug: Karakol – Bokonbaevo
Going to south shore of Issyk-Kul lake. We will visit Fairytale canyon and Mars canyon. Special photo session on sunset in Mars canyon with Eagle man Ruslan. Accommodation in guesthouse or yurt camp.
11 Aug: Bokonbaevo – Son-Kul
Sunrise photo session in Canyon of Forgotten Rivers and transfer further to Son-Kul lake through Kalmak Ashu pass 3433m. Accommodation in yurt camp.
12 Aug: Son-Kul lake – Bishkek
Transfer to Bishkek through Boom gorge. Festive dinner and folklore show. Accommodation in hotel.