Visit Karakol

,

Kyrgyzstan

,

Karakol

,

Gagarina st.

,

28/26

,

722200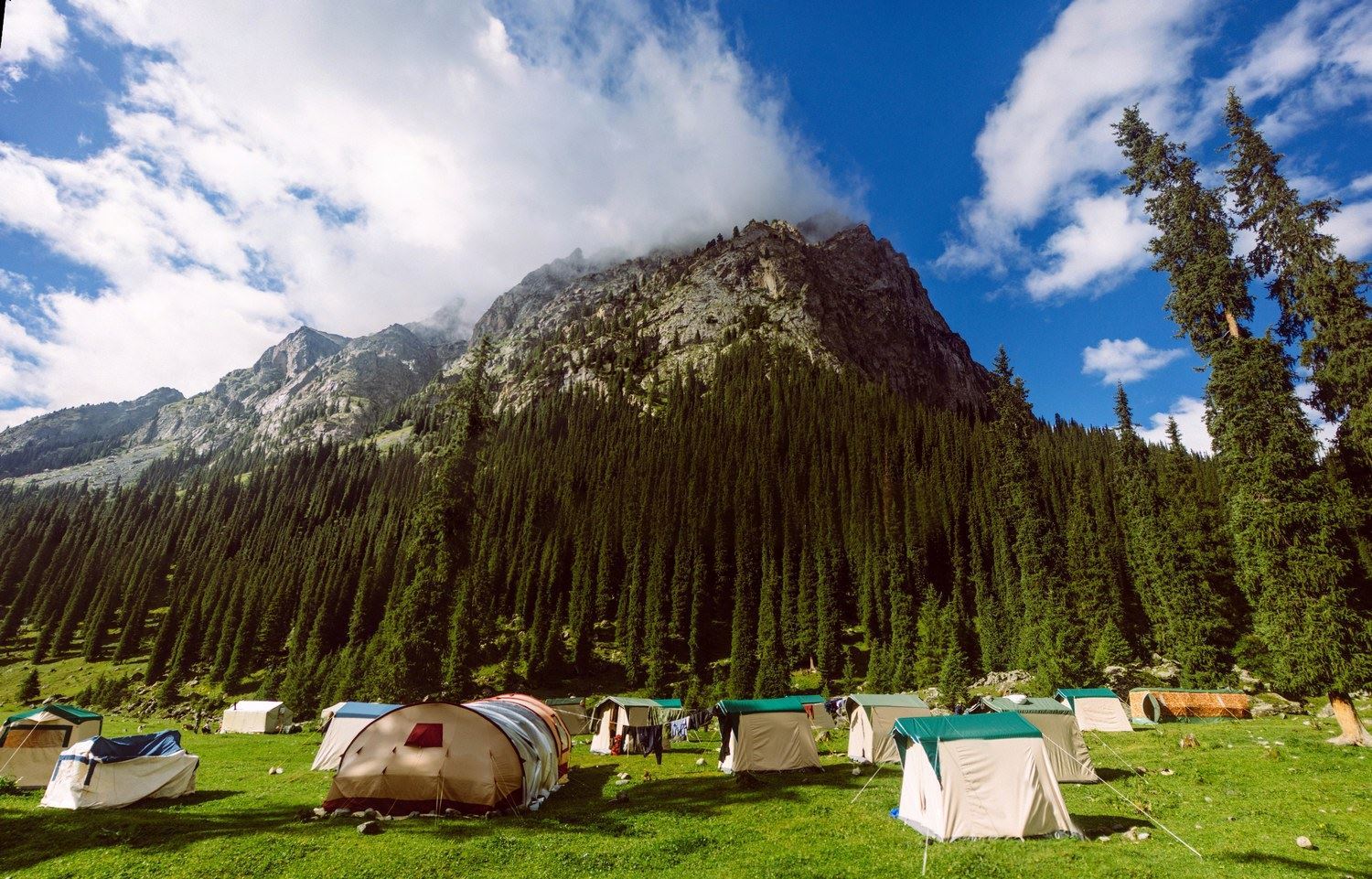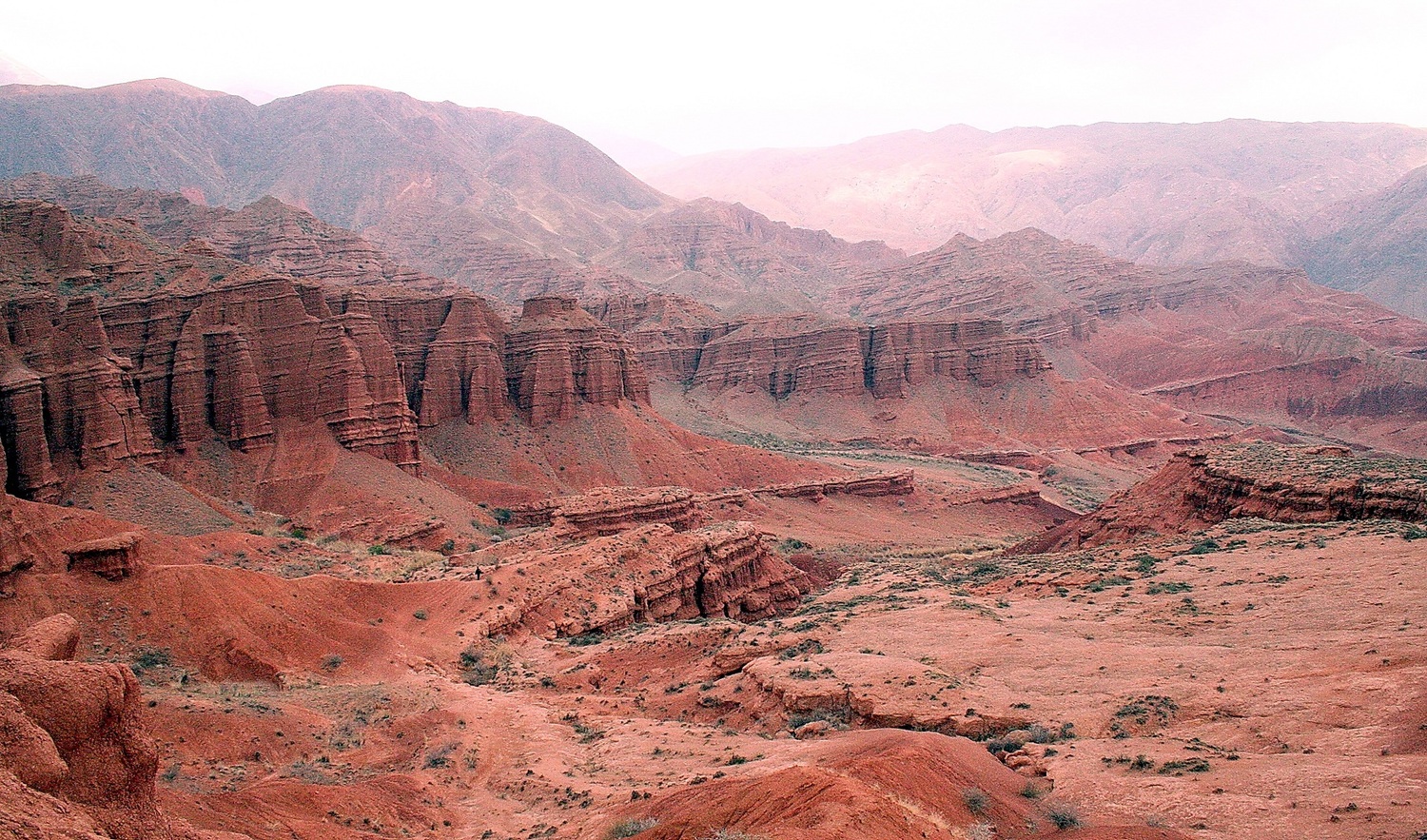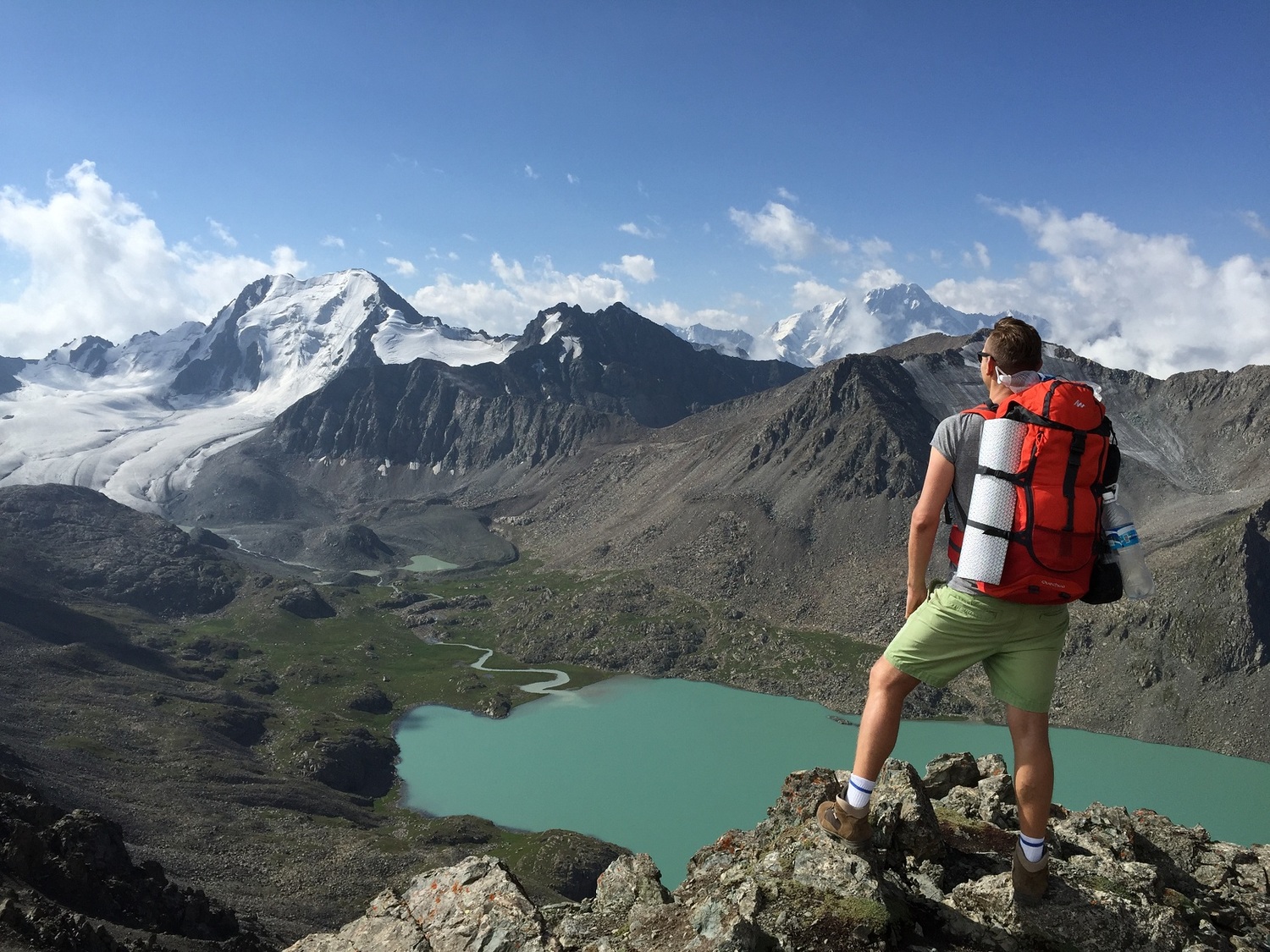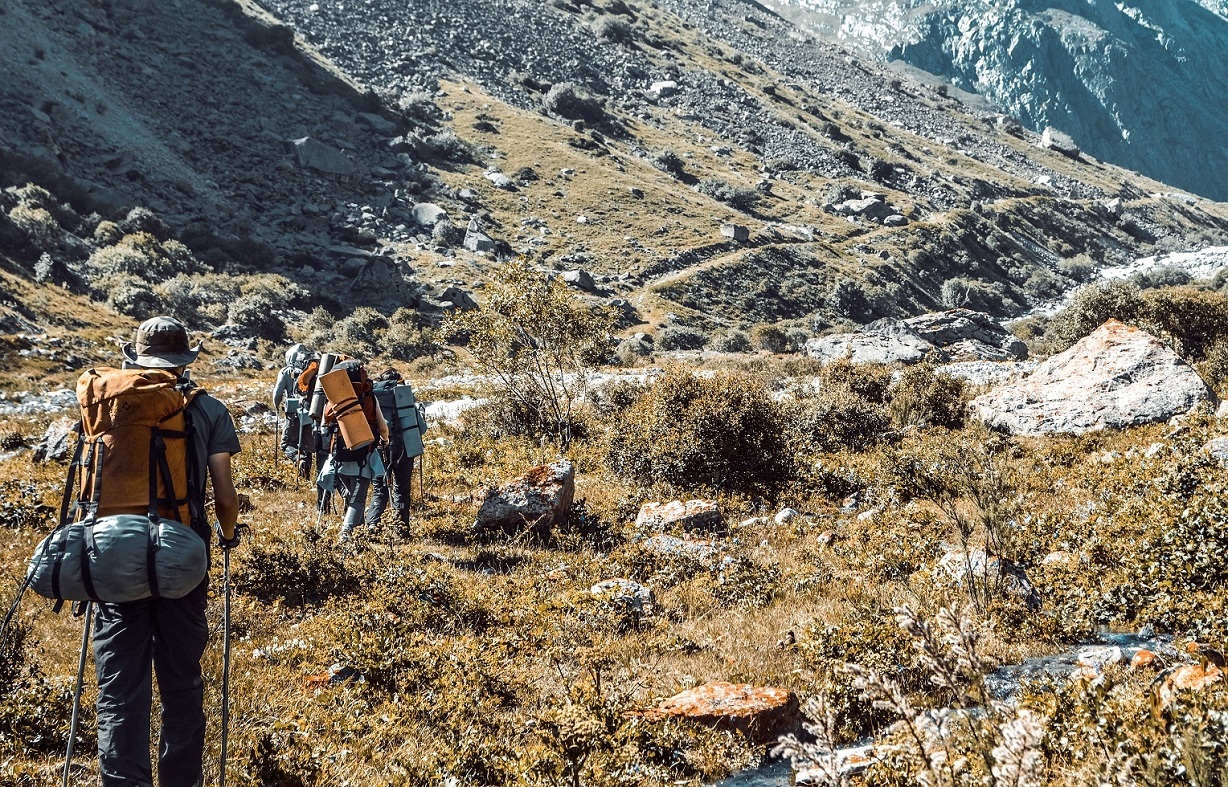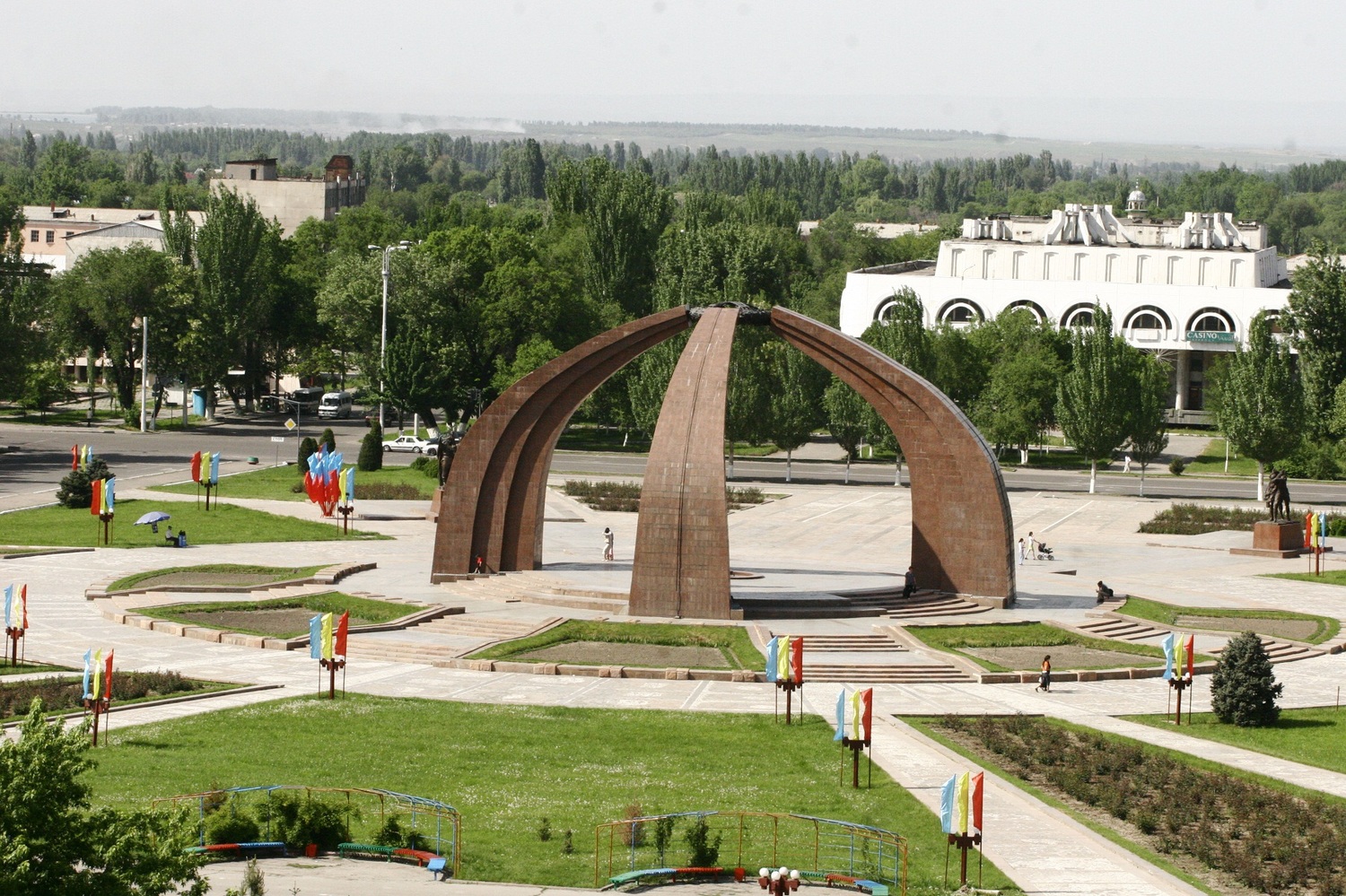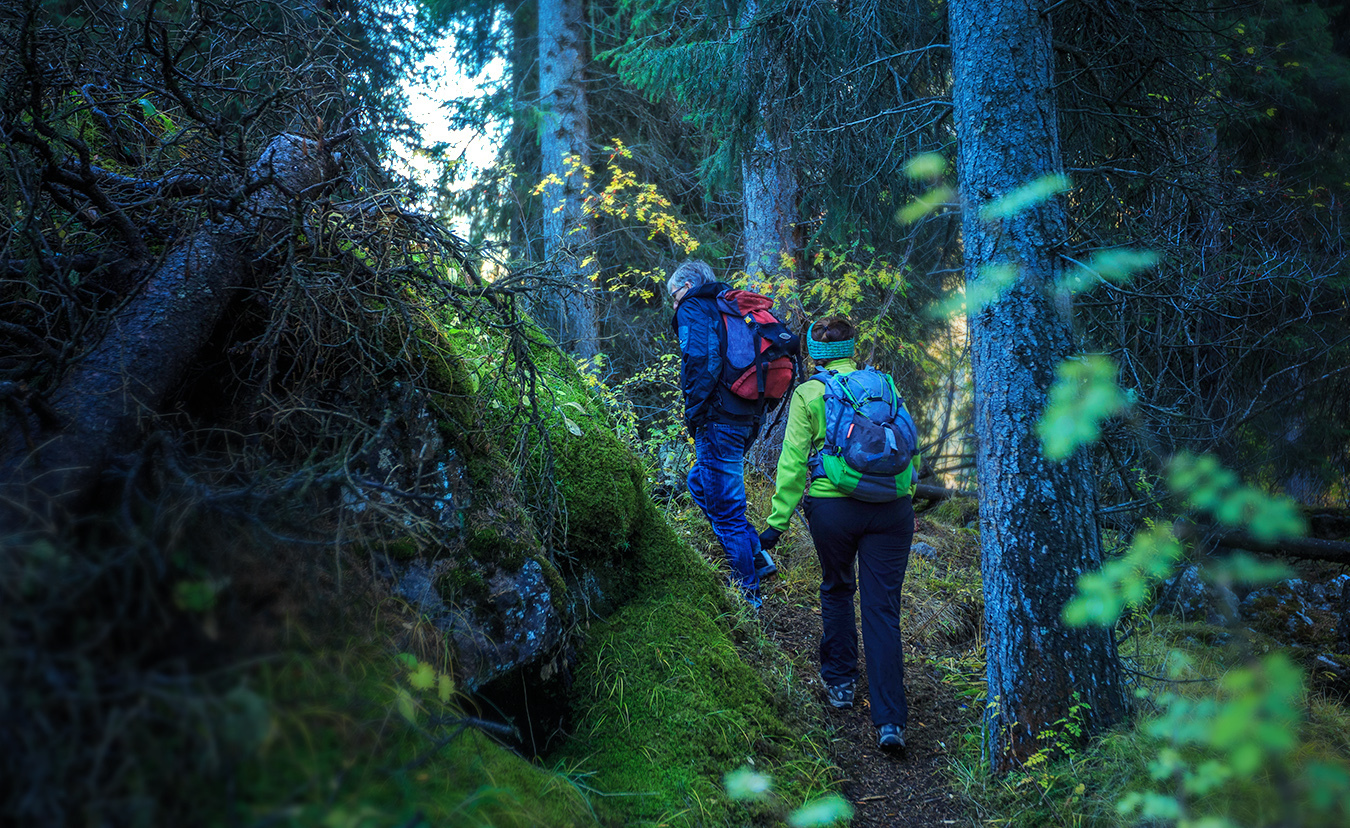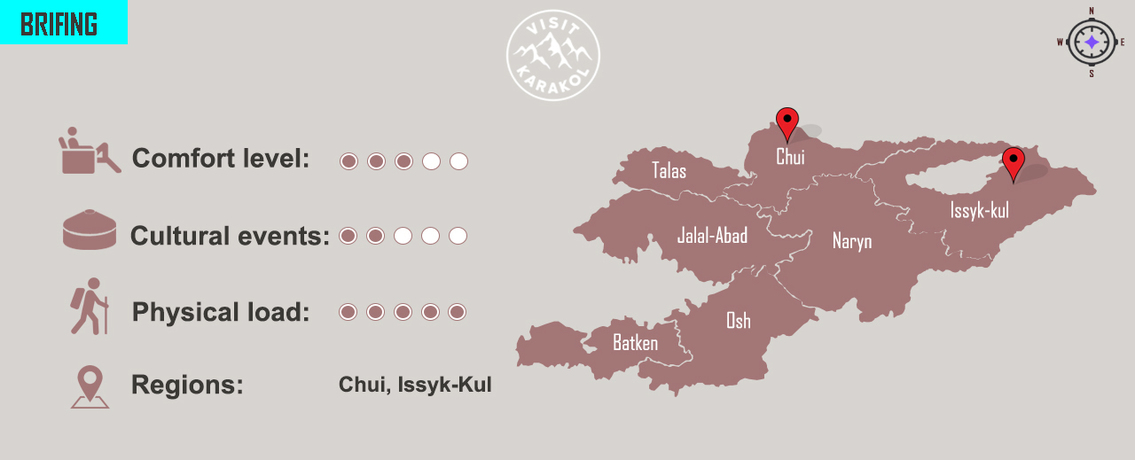 Trekking in Terskey Ala-Too range
Duration of tour: 11 days
Period: May – October
This tour is focused for active and energetic people who want spend vacation (time) with benefit for health during the tour, participating in a large number of active events. We will cross a lot of high passes of Terskey Ala-Too range and see amazing views of mountains, lakes, valleys and nomad's culture.
1 day, airport of Bishkek – Ala-Archa – Bishkek, 100km
Early arrival to Bishkek. Transfer to the hotel and rest few hours. Brief City tour, followed by Lunch in a restaurant. Afternoon visit Ala-Archa gorge. The Ala Archa National Park is an alpine national park in the Tian-Shan Mountains of Kyrgyzstan and located approximately 40 km south of the capital city of Bishkek. The park, which includes the gorge of the Ala-Archa River and the mountains surrounding it, is a popular destination point for weekend picnickers, hikers, horse trekkers, skiers as well as mountain climbers looking for challenging ice, rock and mixed routes. Explore the area. Return to Bishkek, dinner and return to hotel.
2 day, Bishkek – Tamga, 300 km,
We are going to Tamga village by south shore of Issyk-Kul lake. We will make radial trekking to Konorchok canyons on the way (if weather will be open). We will walk from main road in Boom valley through narrow dry gorge and a maze of rocks scattered over a dry riverbed. In the canyons, you'll see red sandstone columns which looks like Grand Canyon in Colorado, US! Coming back and continue our trip. Dinner and overnight in guesthouse.
3 day, Tamga – Chon-Kyzyl-Suu – Jyluu-Suu pass, 70 km of driving, 13 km, +850m
Transfer from Karakol town, then to Chon-Kyzyl-Suu gorge. Meeting with staff for trekking and staff distribution. Rest of luggage will be delivered to Karakol, you will get them after trekking. Hike along Chon-Kyzyl-Suu gorge to the footstep of Peak "The Friendship of the Soviet Peoples" and Jyluu-Suu pass. Overnight in the tent camp.

4 day, Jyluu-Suu pass – Jety-Oguz gorge, 12 km, +500m, - 1000m
Ascent to Jyluu-Suu pass and descent to Jeti-Oguz gorge close to Telety pass. Overnight in the tent camp.
5 day, Djety-Oguz – Telety pass, 10km, +700m
Trek to the feet of Telety Pass. Encampment in front of Muz-Too Mountain (Ice Mountain)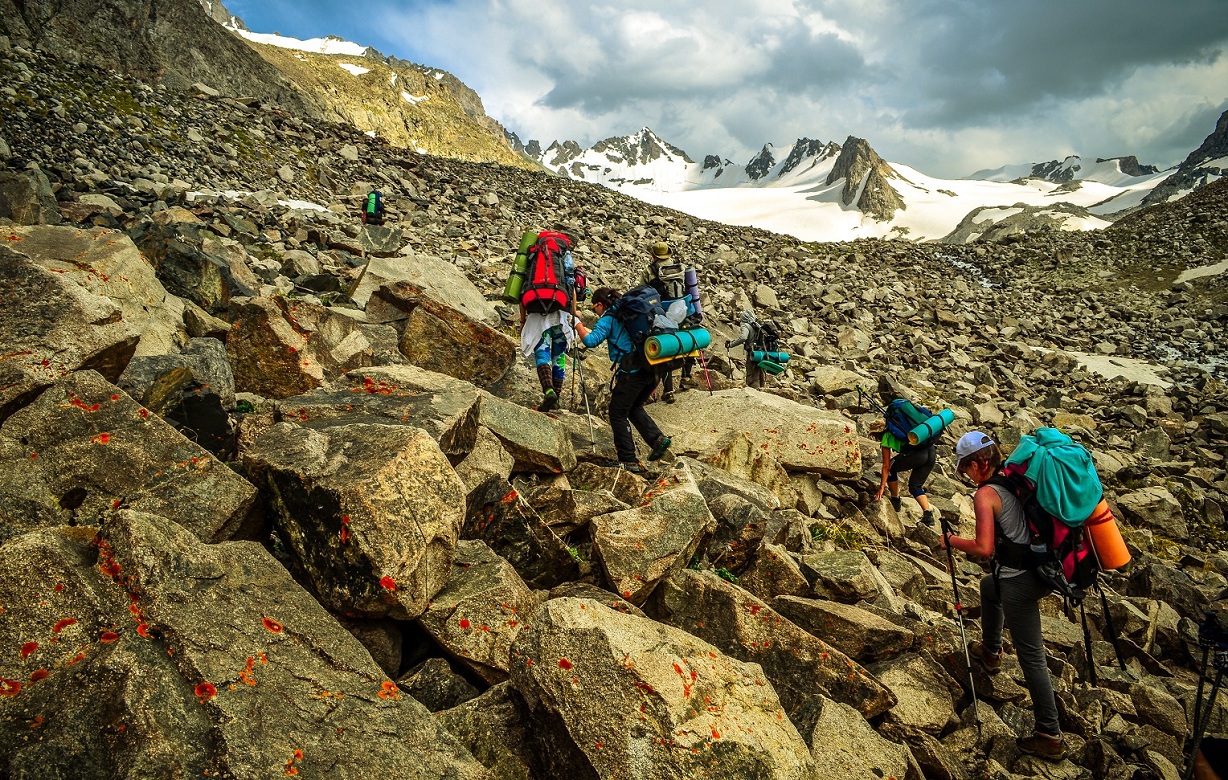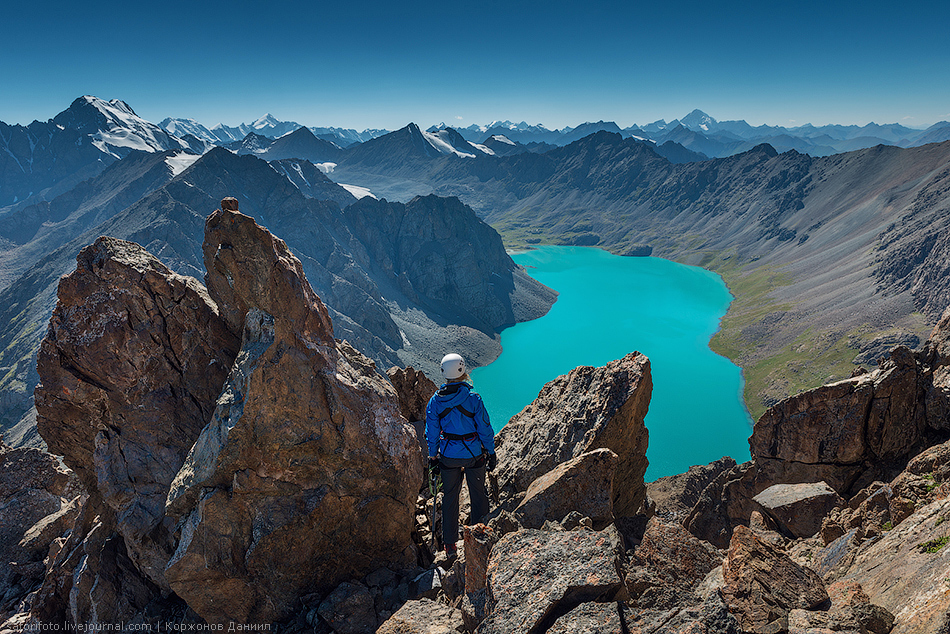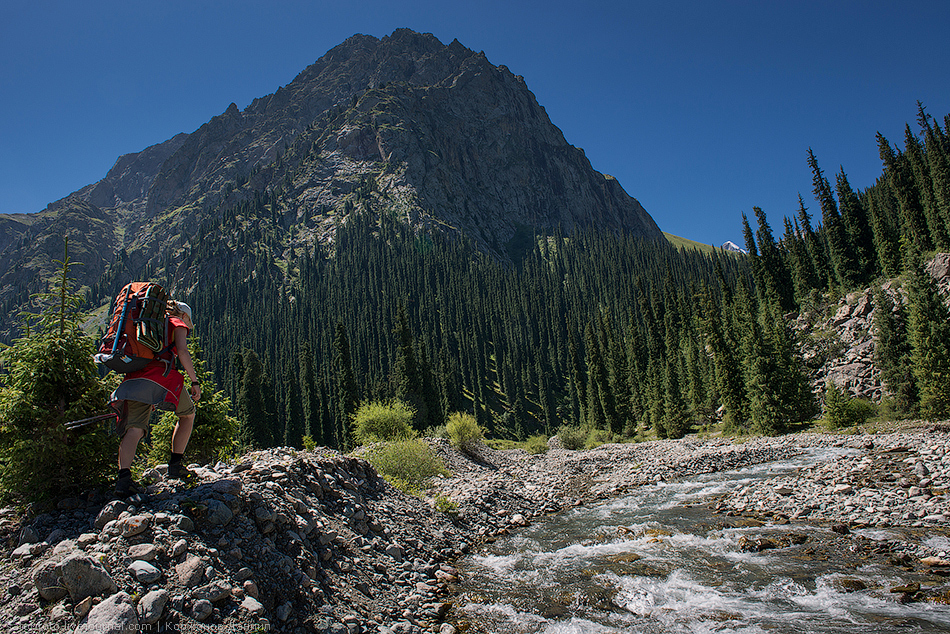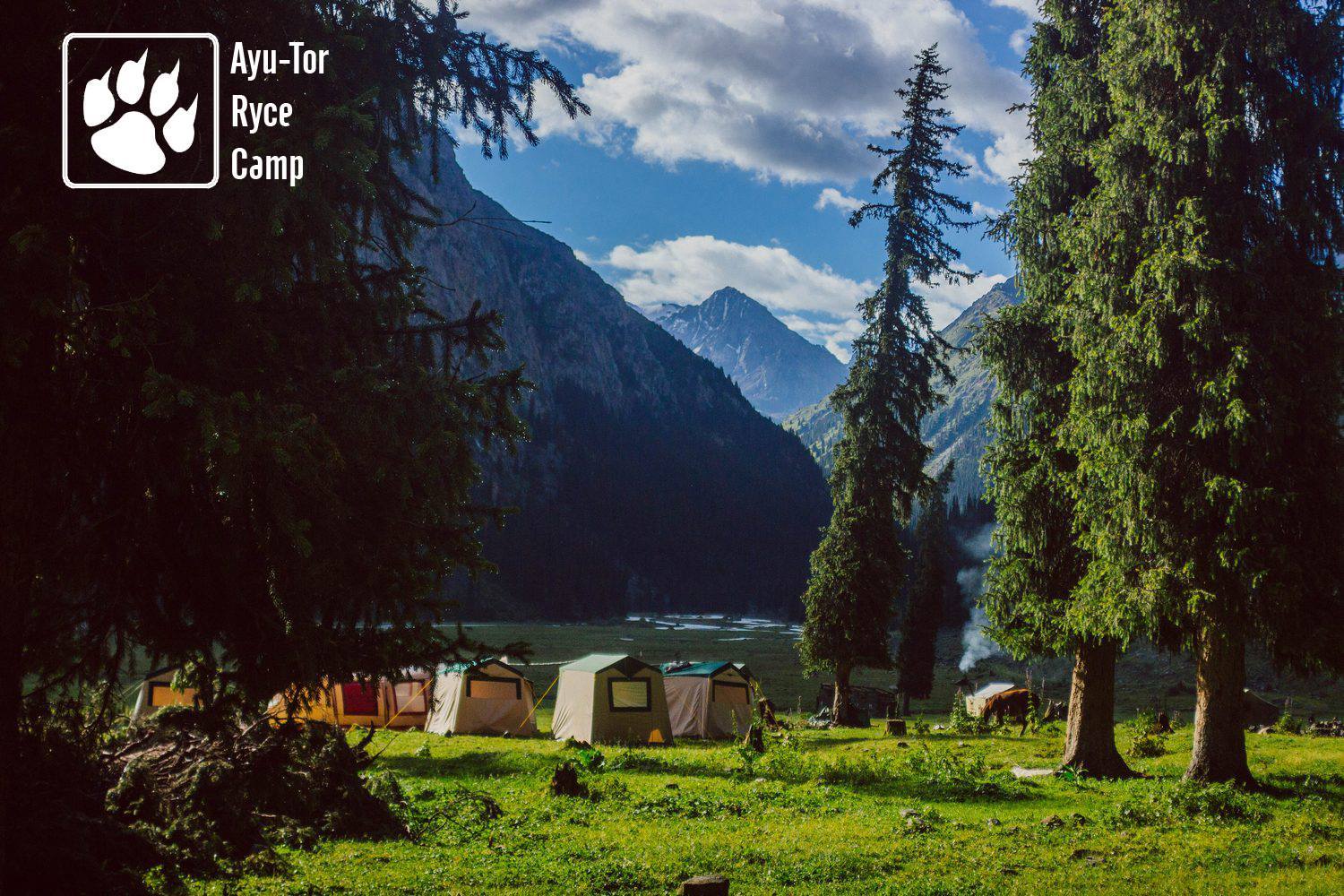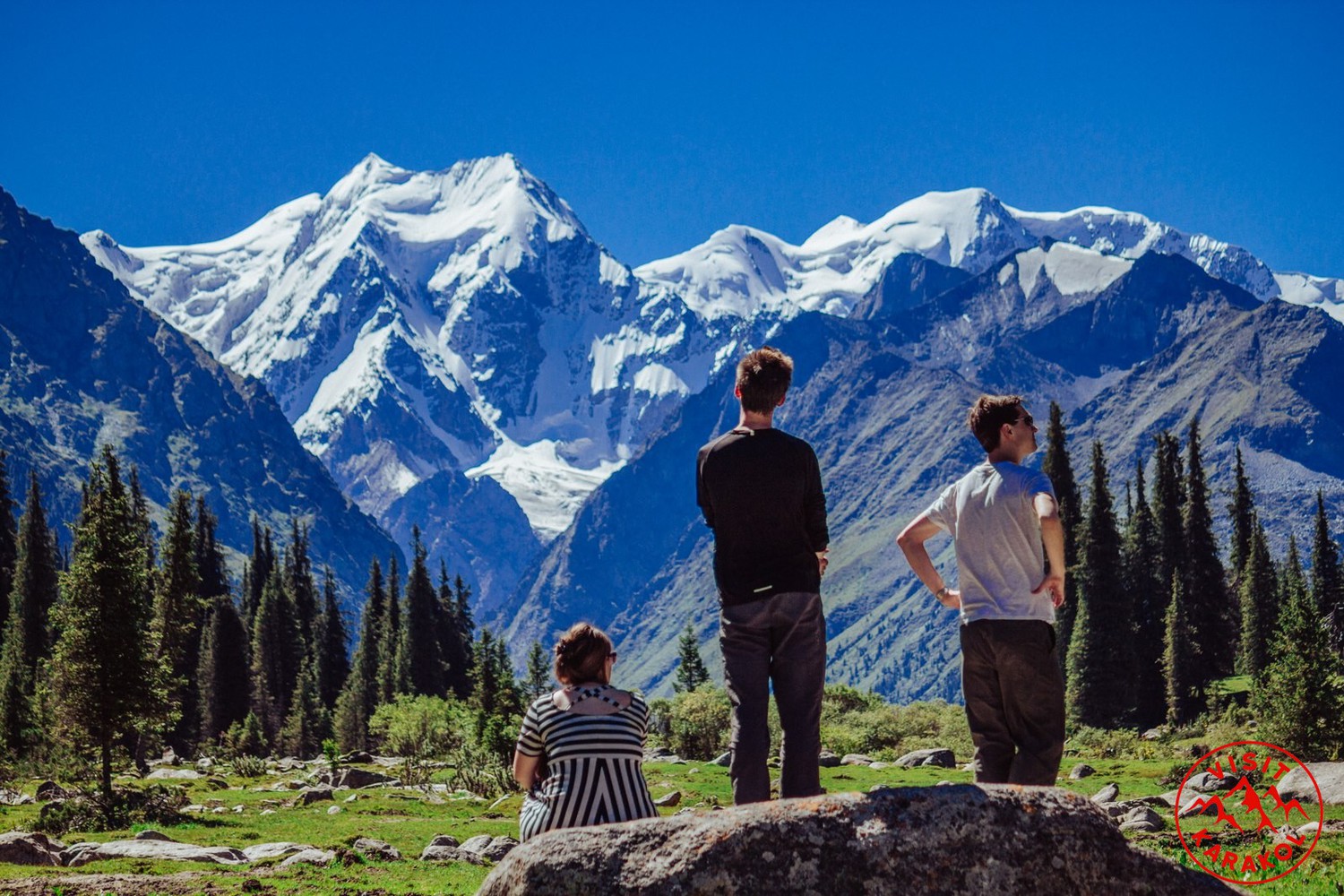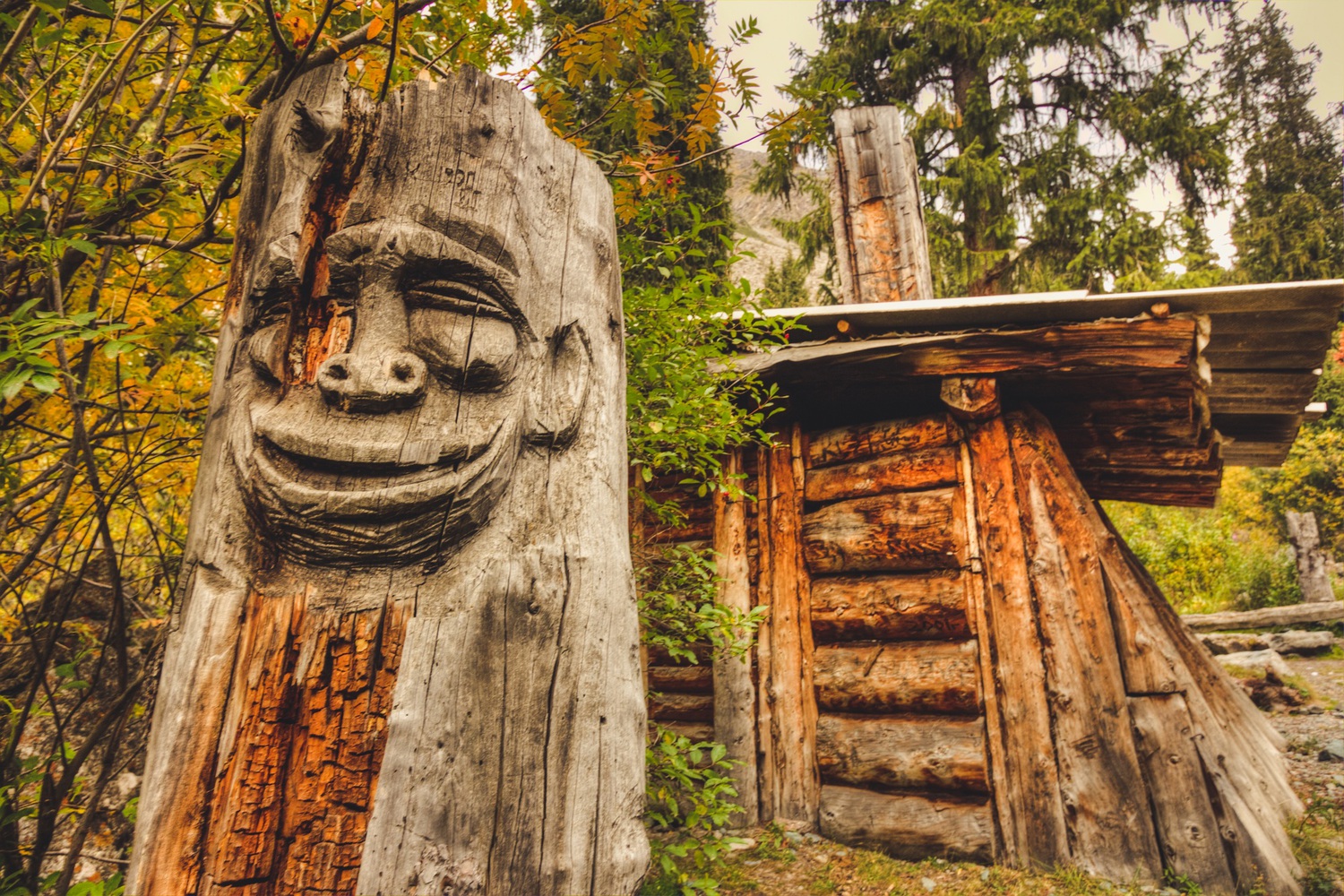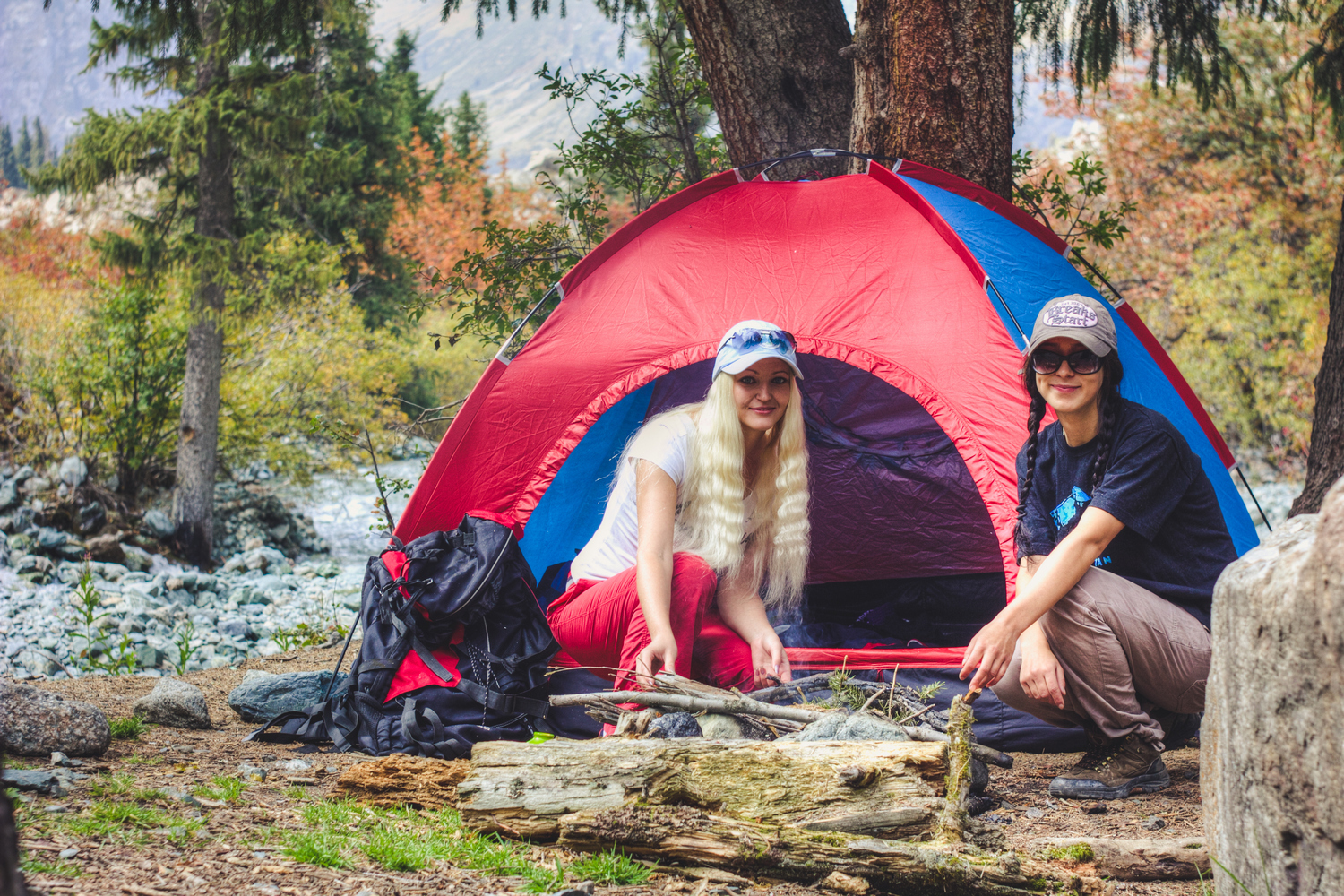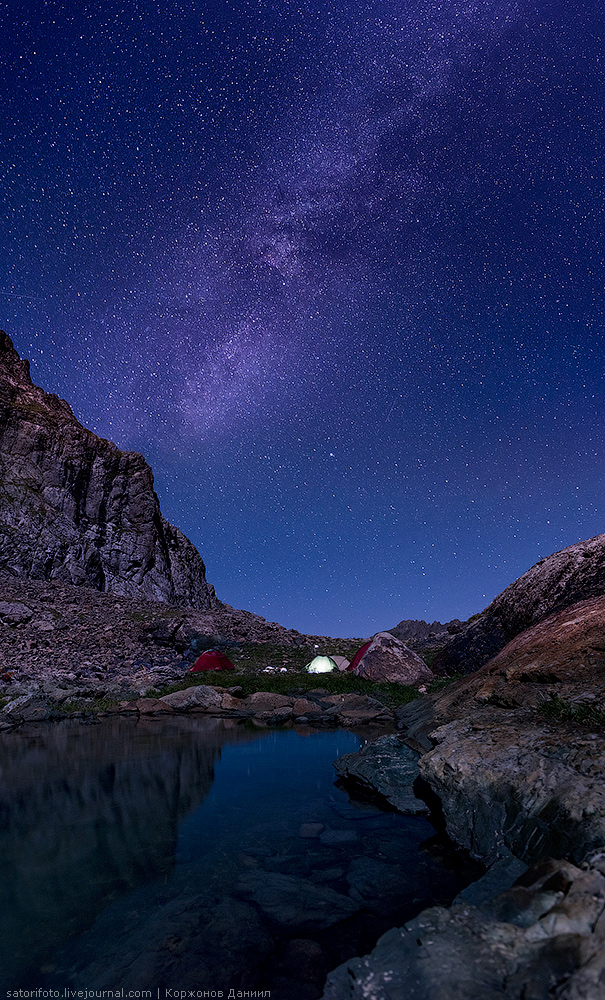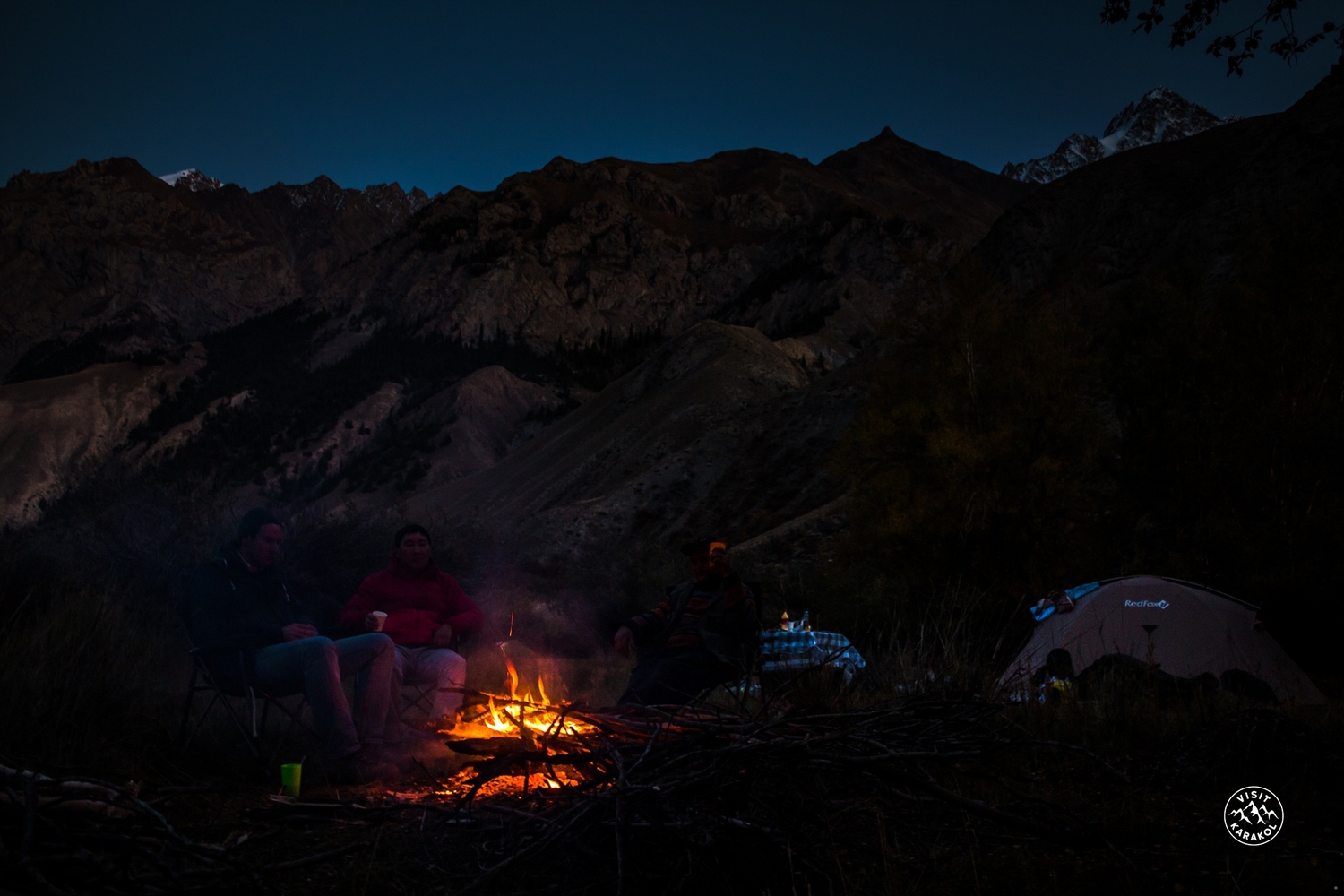 6 day, Telety pass – Alp camp, 14km, +700m, - 1250m
Climbing to Telety Passover (3800m). There are two steep ascents at the beginning of this passover, but you will enjoy the view. Descent to Telety- East valley until the first convenient place to have lunch. After launch descent to Karakol Valley. Encampment in Alp Camp.
7 day, Alp Camp – Ala-Kul lake – Keldike valley, 9km, +1200m
Climbing to Ala-Kul lake (3533m). You will be amazed by this extraordinary lake. Ala Kul is a rock-dammed lake in the Terskey Ala-Too mountain range, Kyrgyzstan. It lies at an altitude of approximately 3533 meters. In addition, you will be able to see the glacier where this lake begins. Ascending this Passover you will also have an opportunity to enjoy with inexpressible view of summit of the mountains such as Terskey Ala-Too (5200m), Jigit, Karakol and Tashtanbek peaks. Climbing to Ala-Kul peak (3800 m) and descent to Keldike valley. Dinner. Encampment in tents.
8 day, Keldike valley – Altyn-Arashan, 11km, -1100m
After breakfast our next point is Altyn-Arashan valley. Extremely picturesque views of Altyn-Arashan attract large number of tourists. Altyn-Arashan resort is famous for hot springs. You will take a bath in the pool with radon water. Accommodation and dinner in guesthouse or yurt at Altyn-Arashan.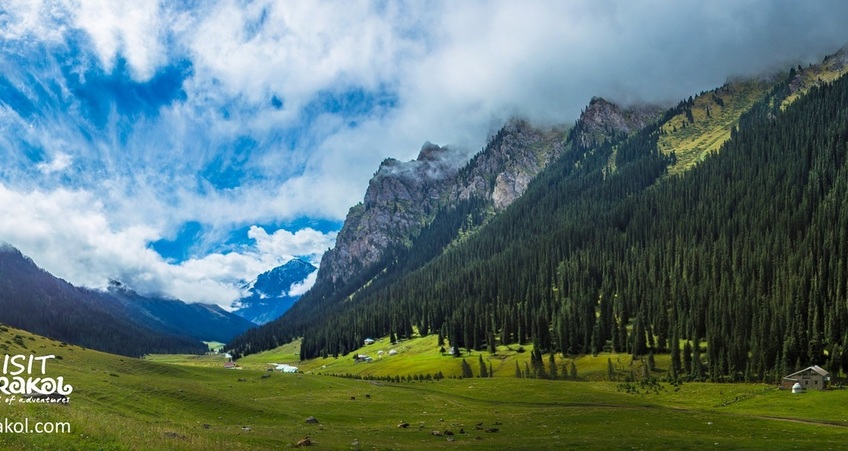 9 day, Altyn-Arashan - Karakol, 10km, -450m
We will visit hot wild springs, such as Swallow's nest and Queen Frog. After walking down by Altyn-Arashan gorge to Aksu village. Close to noon car will pick you up and bring to Karakol. Dinner and accommodation in hotel 3*. In the evening, folklore show from local band Azem will organized.
10 day, Karakol – Bishkek, 400km
We will drive to Bishkek by northern shore of Issyk-Kul lake. Short city tour upon arrival to Bishkek. Festive dinner in ethno restaurant Supara. Accommodation at hotel 3*.
11 day, Bishkek – airport, 30 km
Early depart to Manas airport. End of service.
Price including
Transfer furing the full period of tour
English speaking guide
Full board
Hot springs and accommodation in Altyn-Arashan
Equipment for trekking (tent for 2 person, mats, table equipment)
Staff (guide, cook, porter) 1 porter brings 15 kg for 1 person, that weight including food, tents and cooking staff of clients). Additional porter 25USD per day.

Admission fee in museums and other sights.
Festive dinner in traditional Supara restaurant (except alcohol drinks)
Accommodation and dinners in hotels and tent
Folklore show in Karakol