Visit Karakol

,

Kyrgyzstan

,

Karakol

,

Gagarina st.

,

28/26

,

722200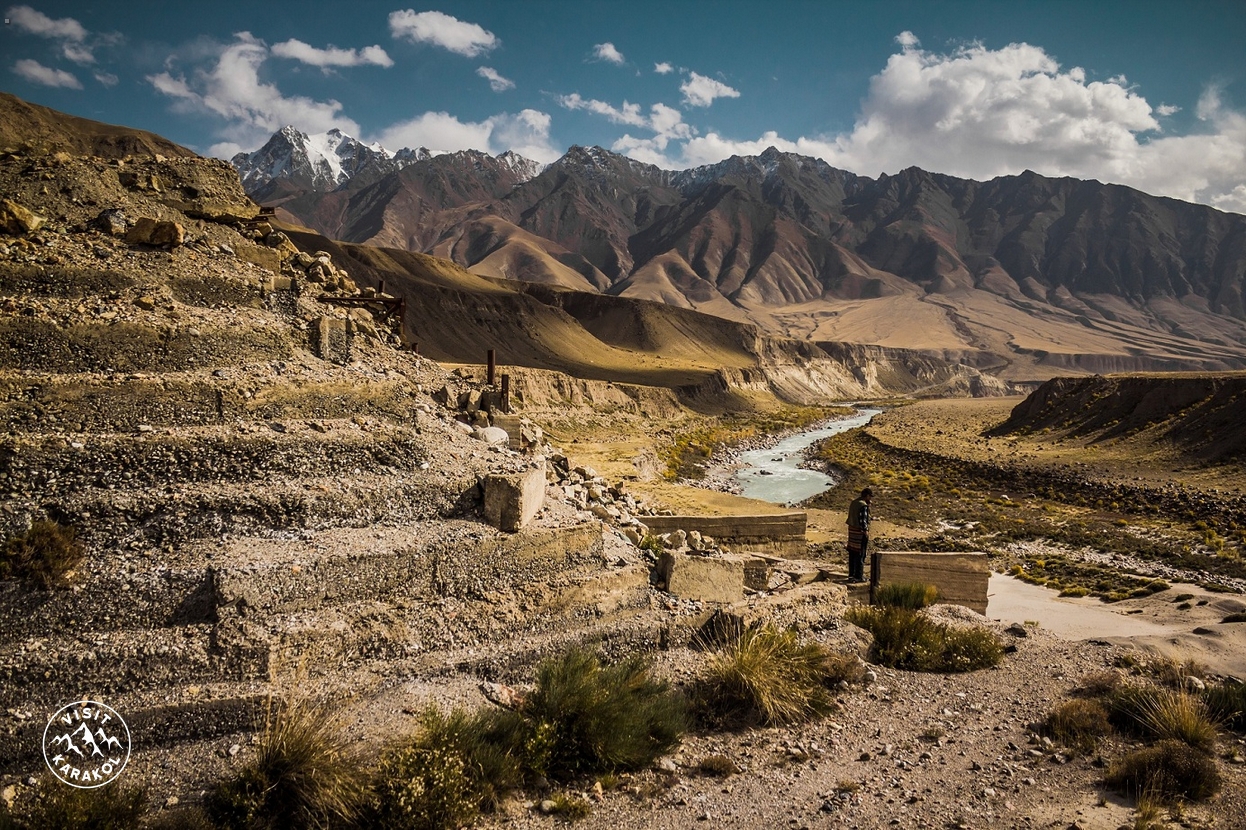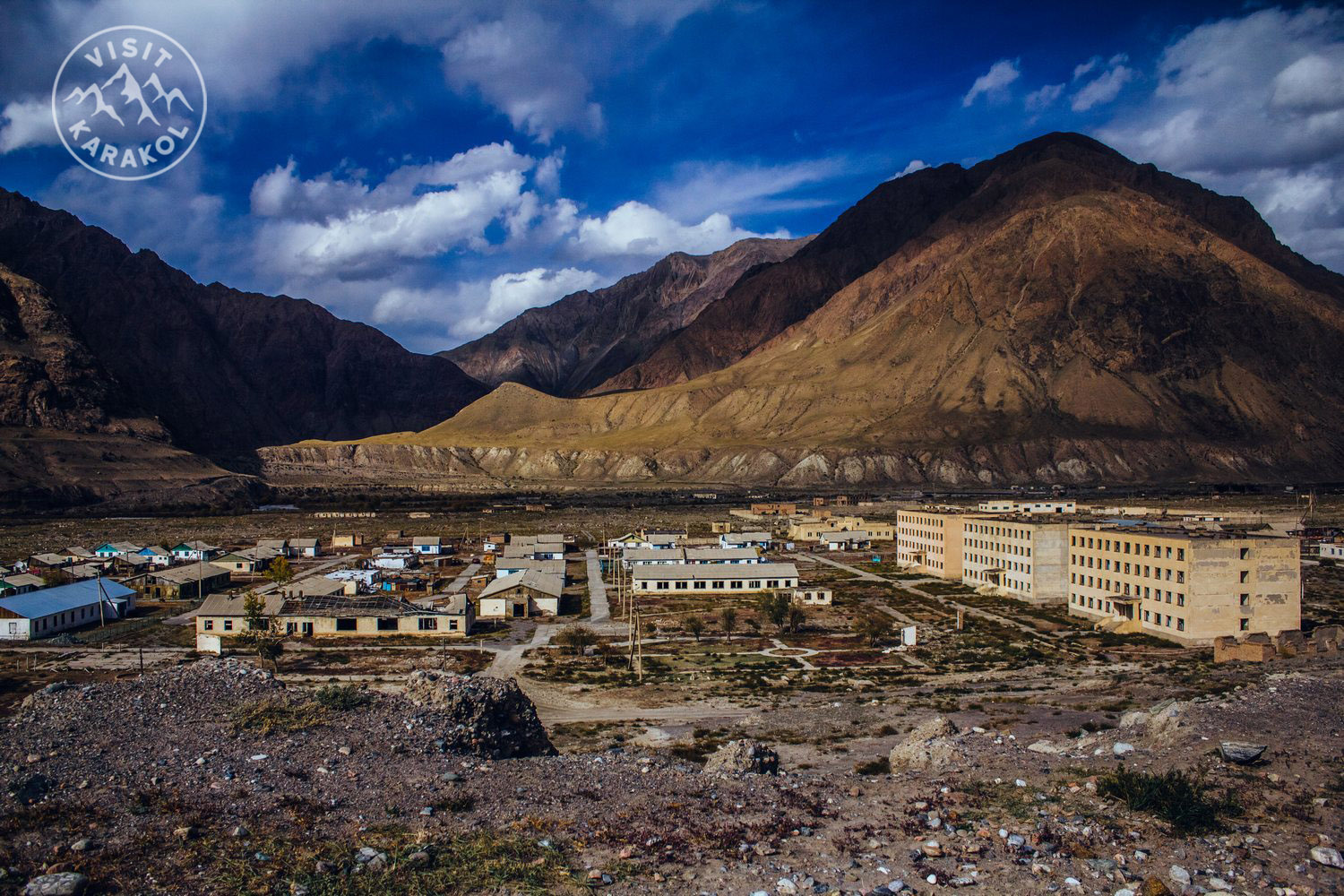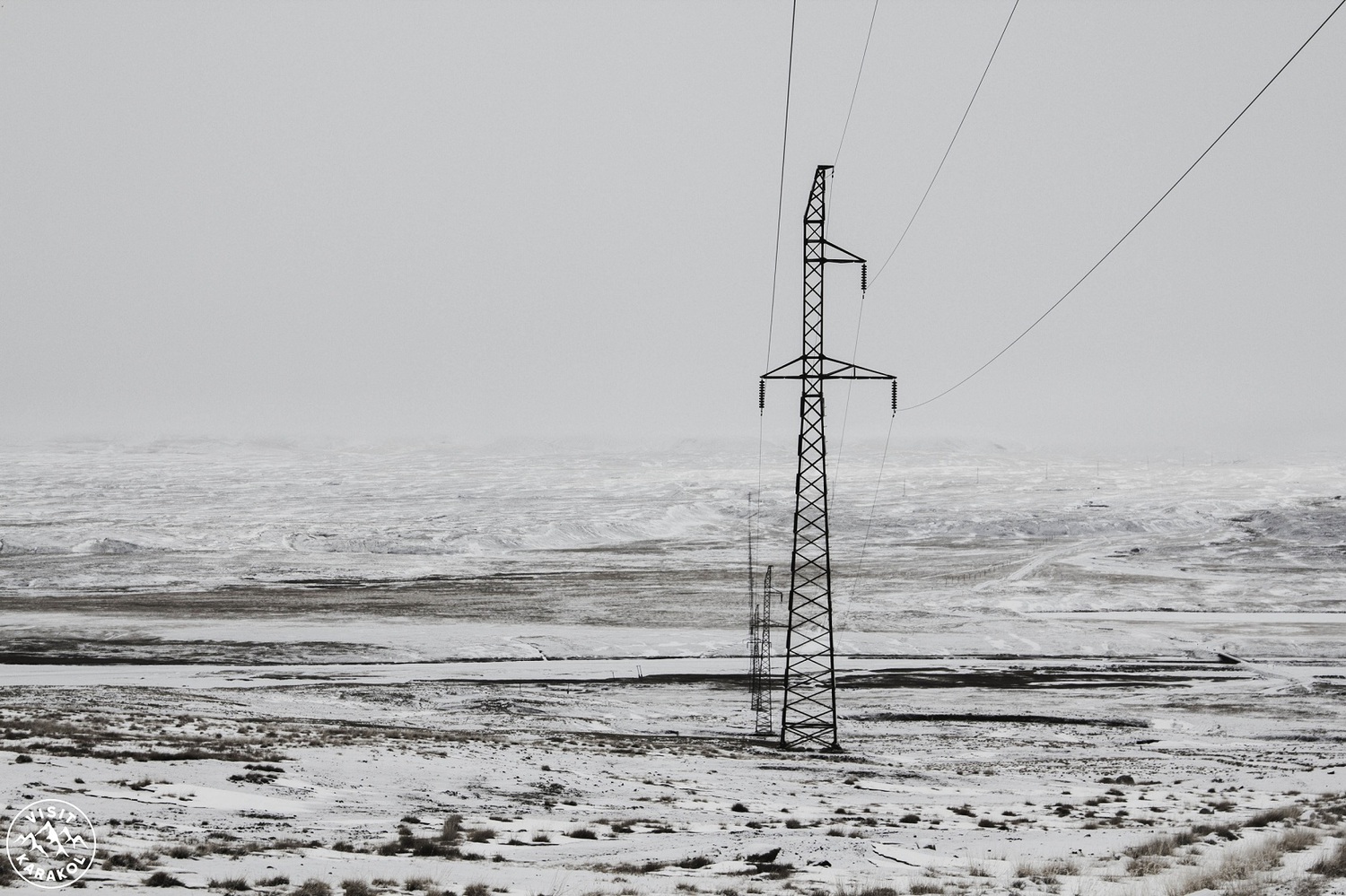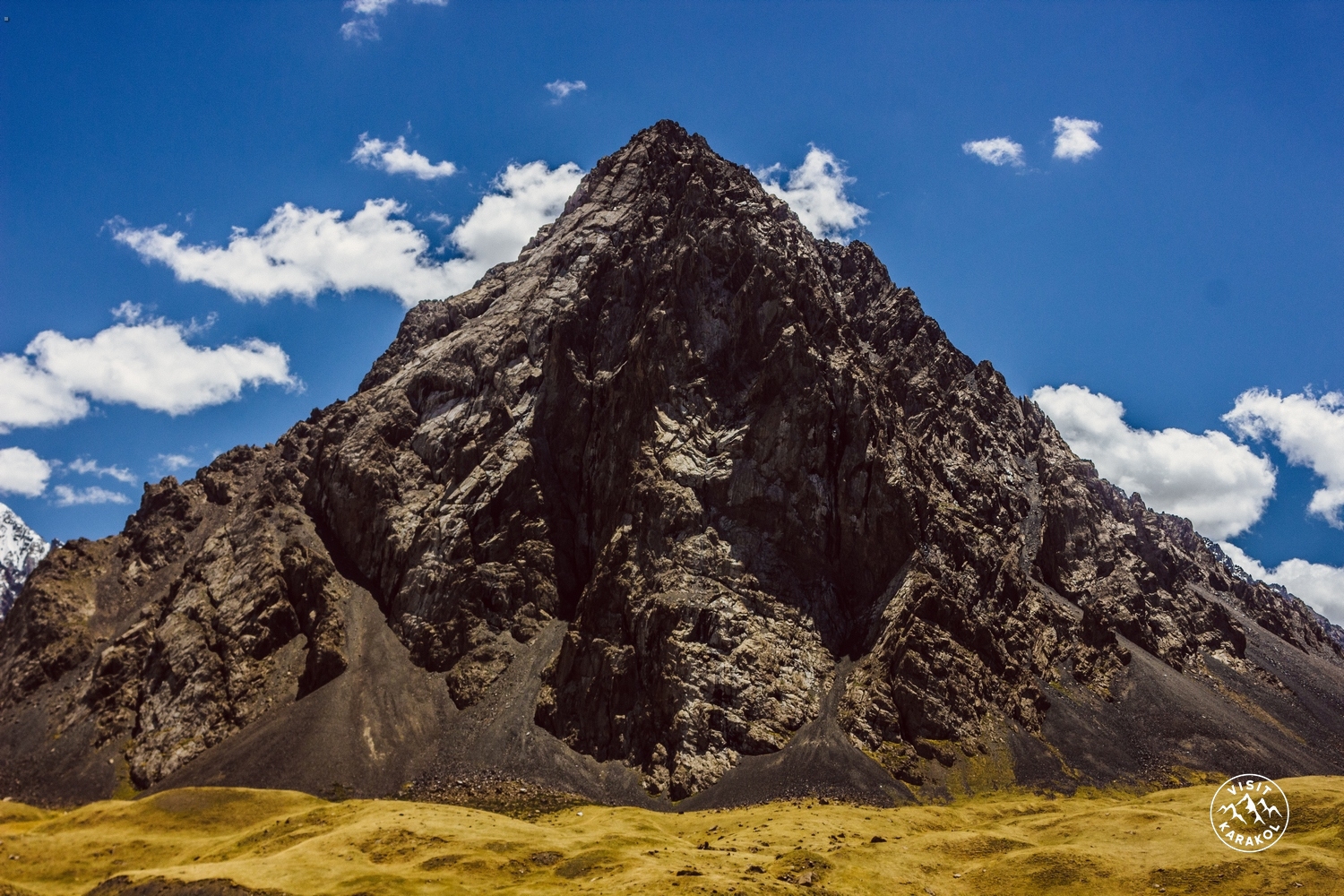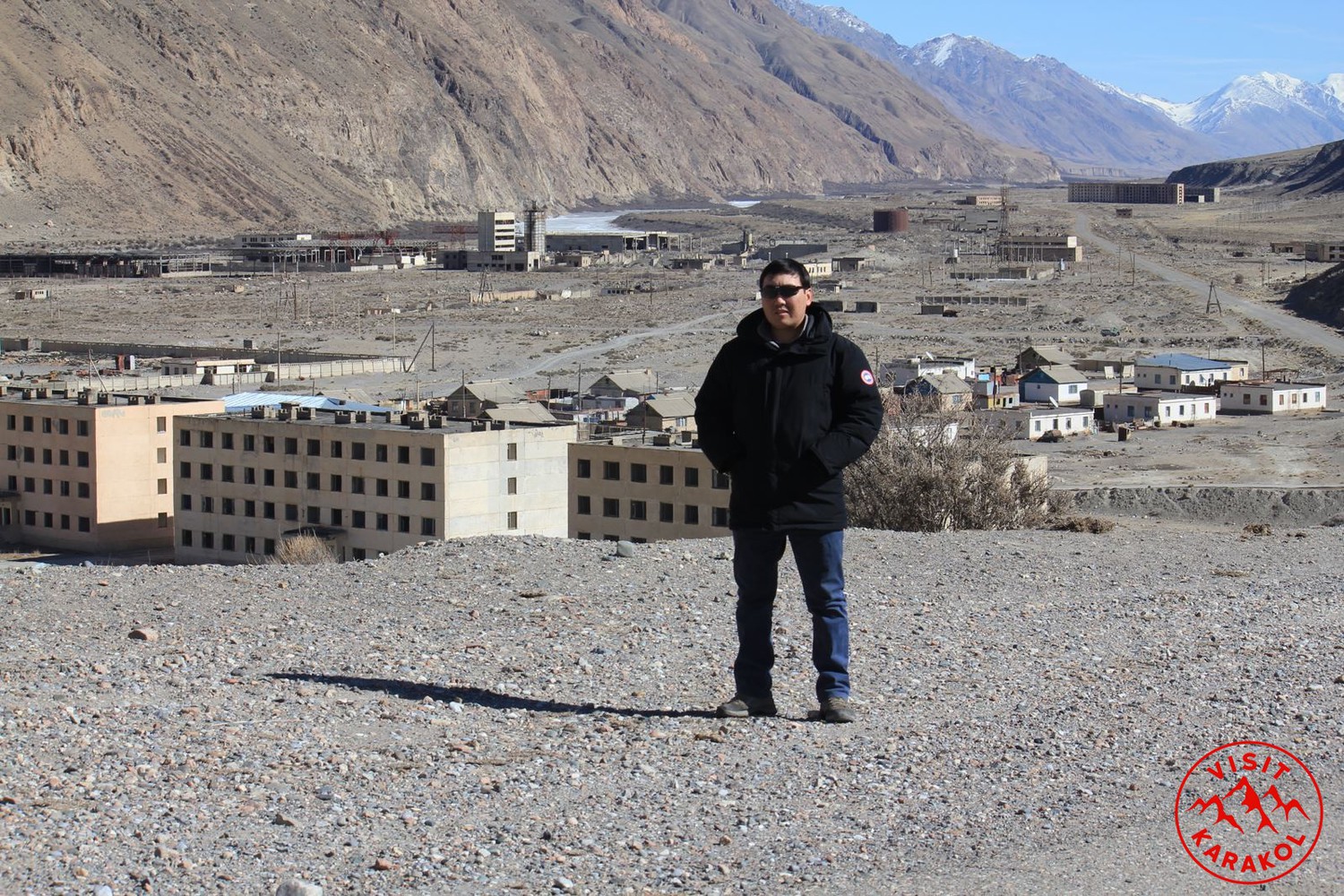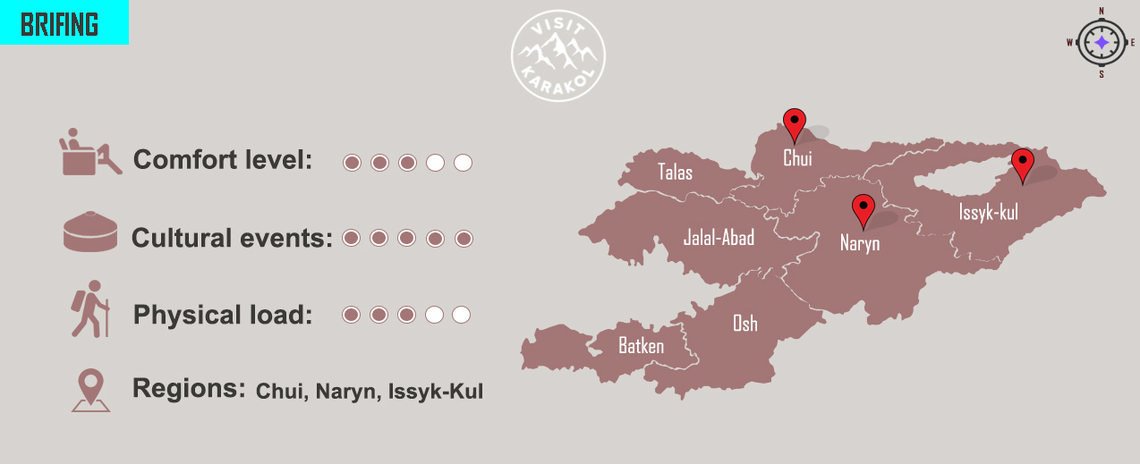 Heritage and ruins of the Soviet era
Description:
This tour is designed for people who is interested in Soviet Industrial history, remote and abounded areas and who love taking amazing pictures of picturesque landscapes. Tour is ideally who want to be in seclusion with nature.
Duration: 13 days
Period: May – September

1 day, Manas airport – Kyzyl-Oi, 200 km
Meeting at Manas airport. After moving to Kyzyl-Oi village through Too-Ashu pass, Susamyr. Too-Ashuu pass is a majestic place, which is 135 km away from Bishkek and lies at the altitude of 3400 m. The road, which connects the north and south capitals. This place has amazing landscapes. After the Too-Ashu pass, we proceed to natural treasure of Inner Tian-Shian, to Suusamyr valley, which is between Kyrgyz and Talas Ala-Too ranges. Kyzyl-Oi village is quite different from the other mountain villages in Kyrgyzstan. It existed even before the Great Socialist Revolution, and has therefore kept its distinct Central Asian character with its reddish clay houses. Kyzyl-Oi is located in a narrow gorge on the riverside of the powerful Kokomeren River some 40km south of Suusamyr on the road to Kochkor Village and Son-Kol Lake. Accommodation and dinner at family guesthouse.

2 day, Kyzyl-Oi – Son-Kul Lake, 150 km
In the morning departure to Son-Kul lake located at altitude 3016 meters in northern part of Naryn state of Kyrgyz Republic. It is the second largest lake after Issyk Kul Lake, and the largest fresh water lake in Kyrgyzstan. Its name, meaning "following lake", is popularly considered to refer to this relation. It is surrounded by a broad summer pasture and then mountains. There are no facilities on the lake, such as electricity and so on, but local herders will provide supplies and rent yurts. The area is inhabited and safely accessible only from June to September. There are a lot of horses and other animals and people live only in yurts. Here you will feel the real nomad spirit. We will arrange demonstration of national equestrian games Kok-Boru, Kyz-Kumai and Tyiyn-Enmei on Son-Kul Lake in order to feel nomadic life style. It is possible to have a horseback riding after games. Dinner and accommodation at yurt camp.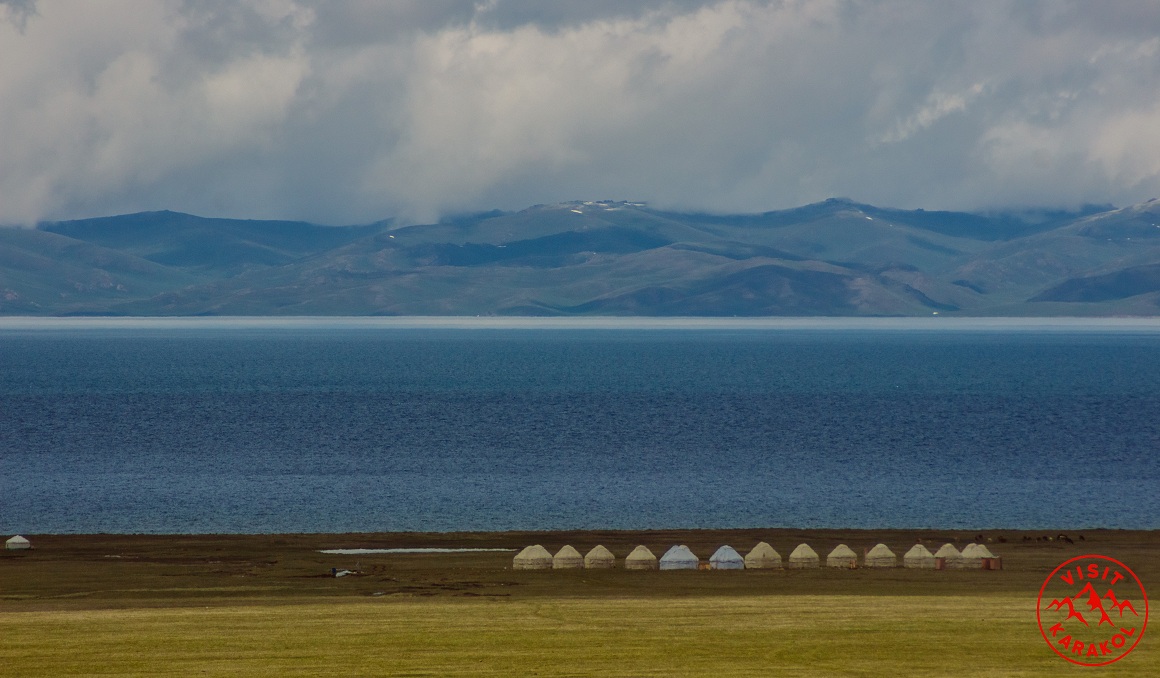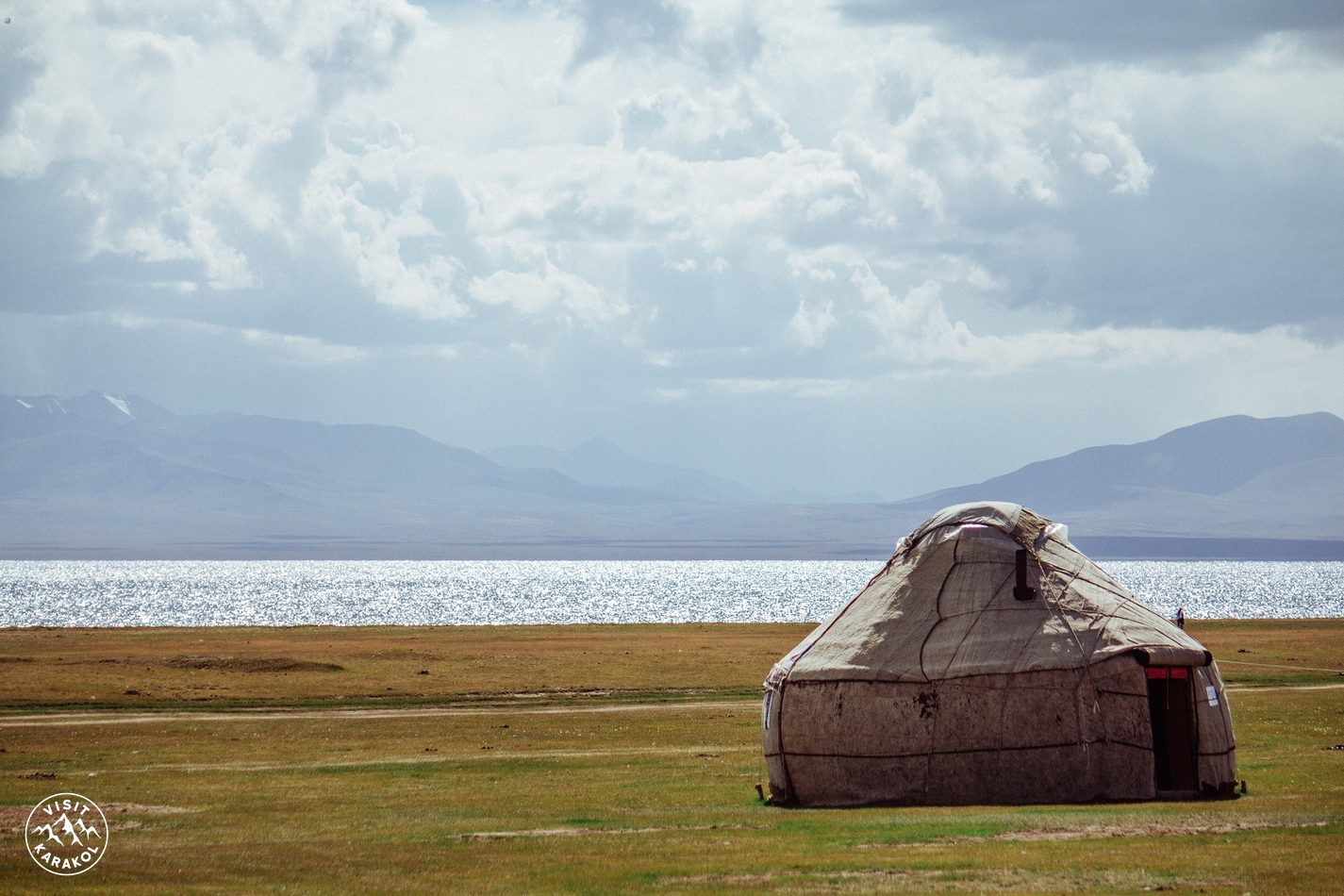 3 day, Son-Kul lake – Kyzyl-Tuu – Tamga, 300 km
We will stop at Kyzyl-Tuu village on the way. Kyzyl-Tuu is most famous village in Kyrgyz Republic by quantity and quality of produced yurts by local people. More than half on village is involved in production of yurts and its decorations, most of yurts exporting to Europe and abroad. We will have yurt show at Kyzyl-Tuu, master will show how they are producing yurts, also you could participate in assembly of small yurt. Arriving to Tamga, swimming at the Issyk-Kul lake or taking sun bath. Dinner and overnight at guesthouse.
4 day, Tamga – Kara-Sai – Pikertyk, 180 km
We are going today to one of the remotest, picturesque and mysterious areas of the Kyrgyz Republic, almost to the border of China. Driving to Kara-Sai border checkpoint through Ala-Bel pass 3918m and Sook pass (Sook translated as Bones) 4022m. At Soviet time when it was found many human bones during installation of electricity lines through the pass). Our guide in details will explain reasons and industrial history of that area. To that area, need permits due to close to China border. Arriving to Pikertyk through narrow and dangerous Chagyr pass, overnight and dinner at dwelling container, which is heated with dung.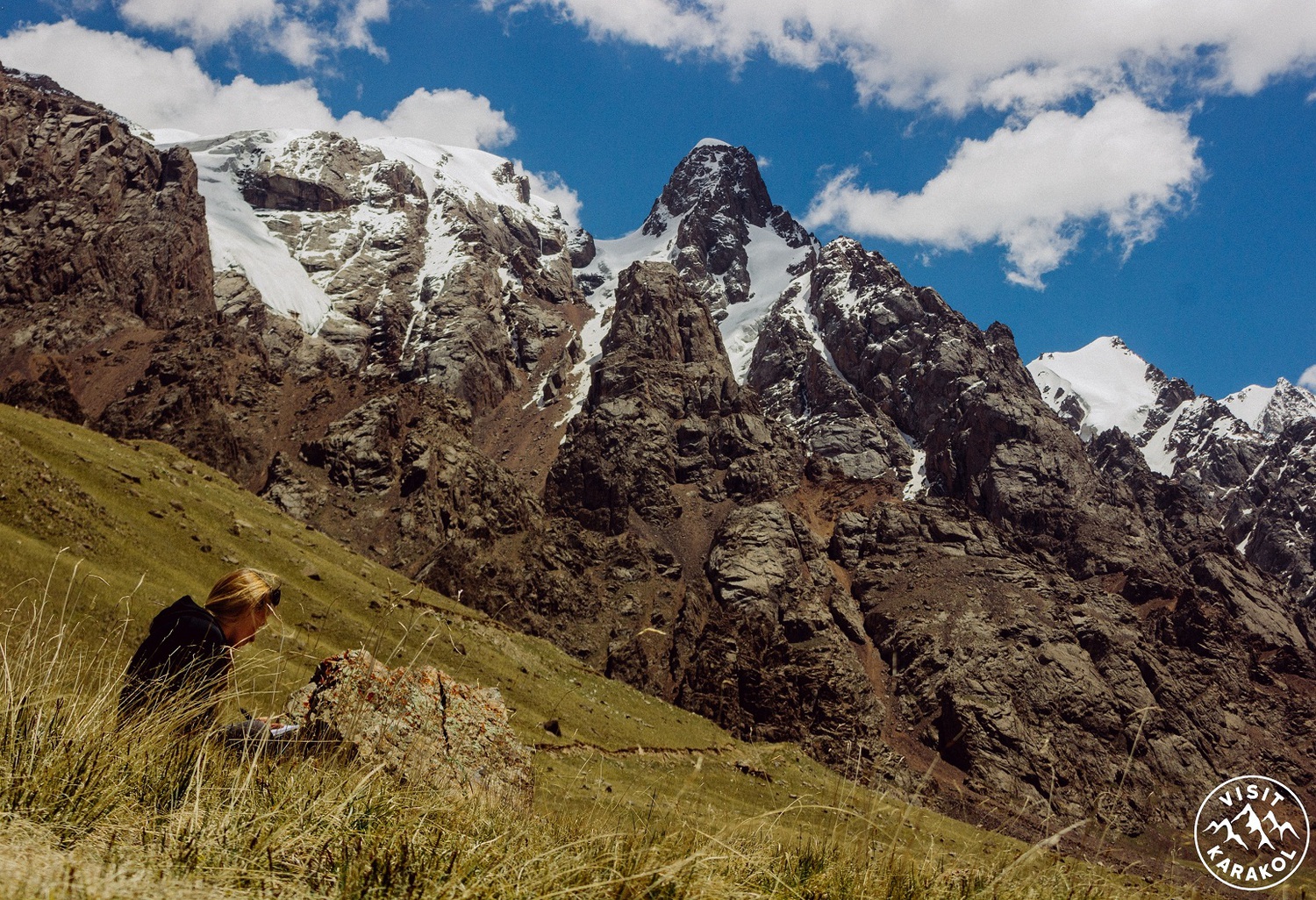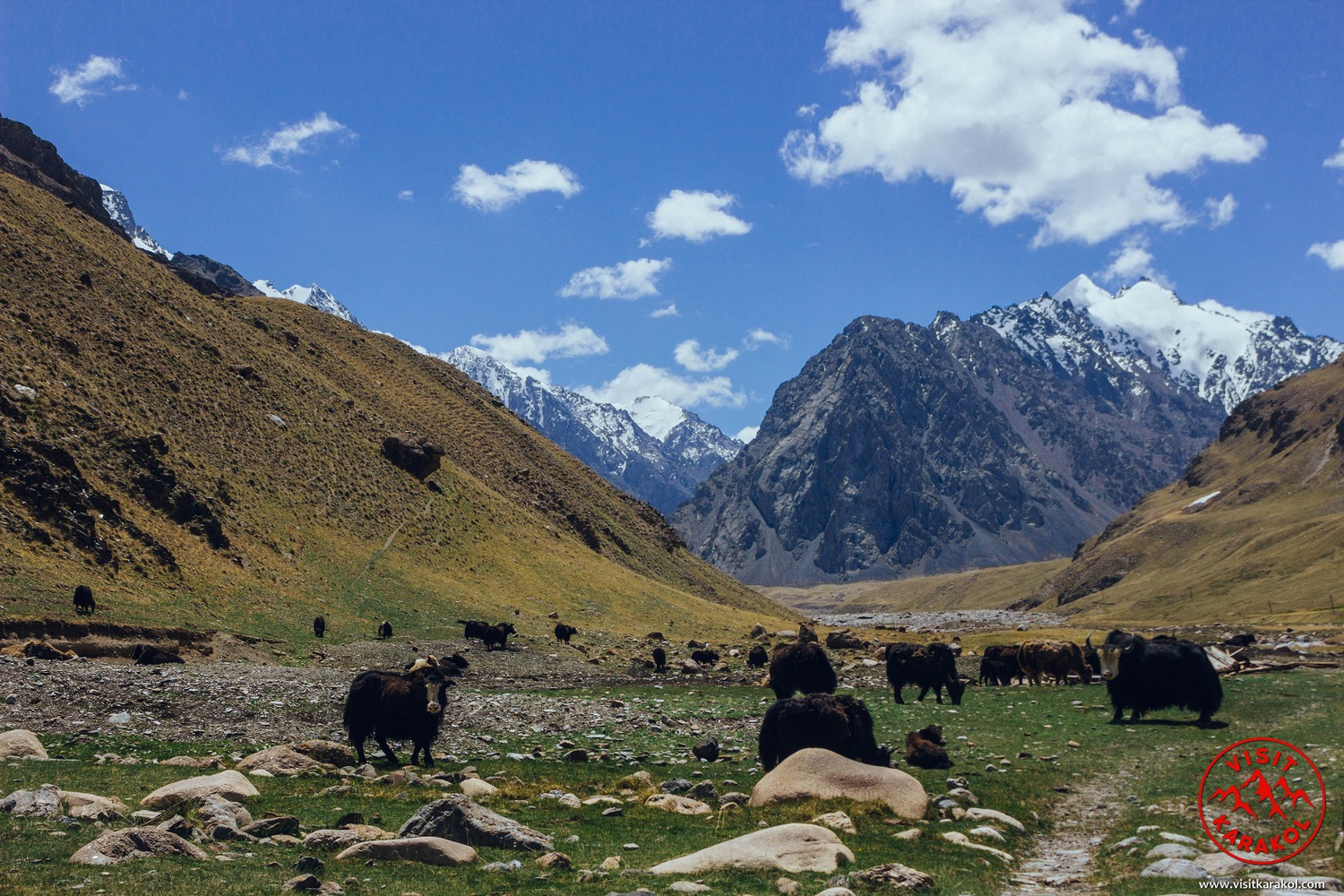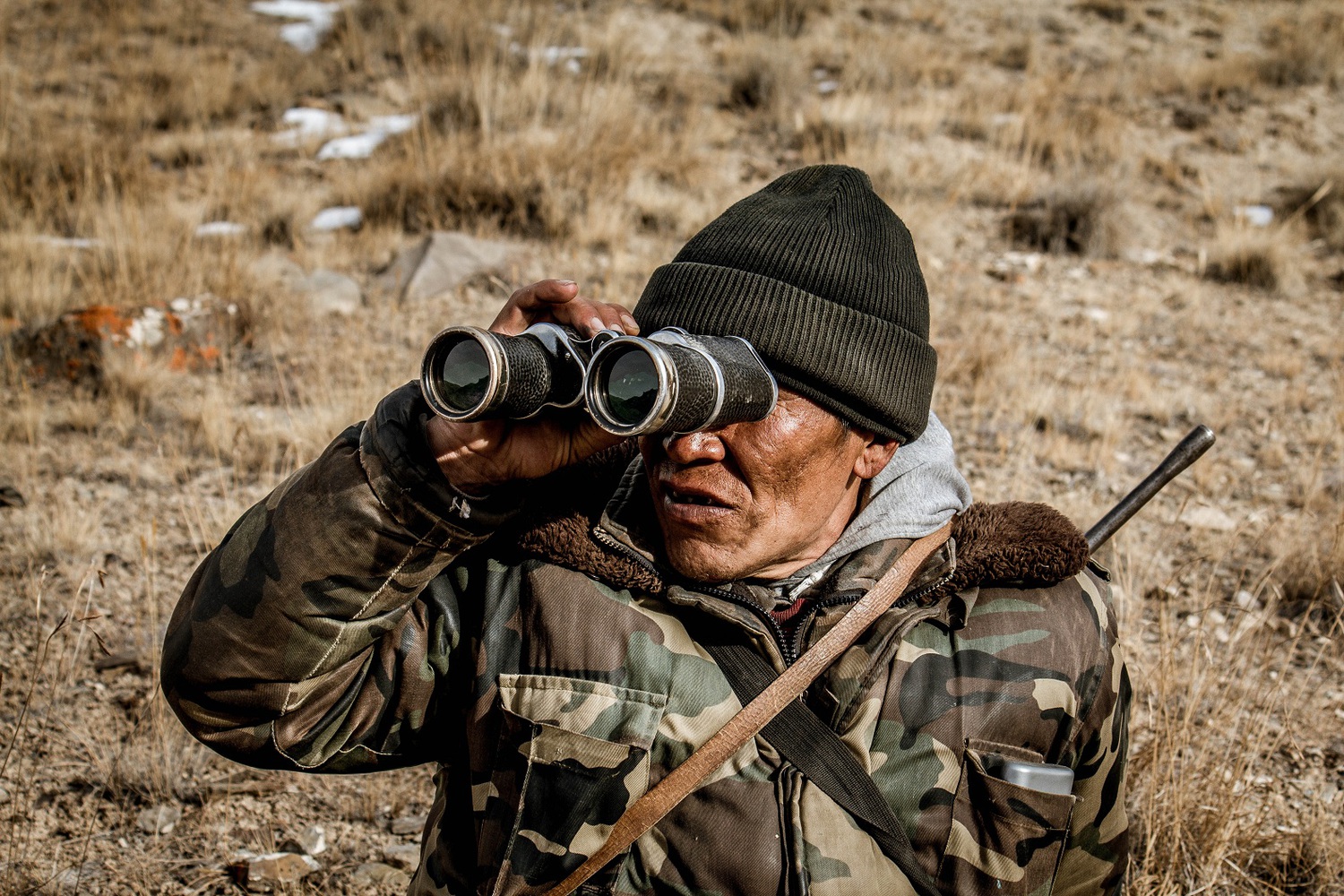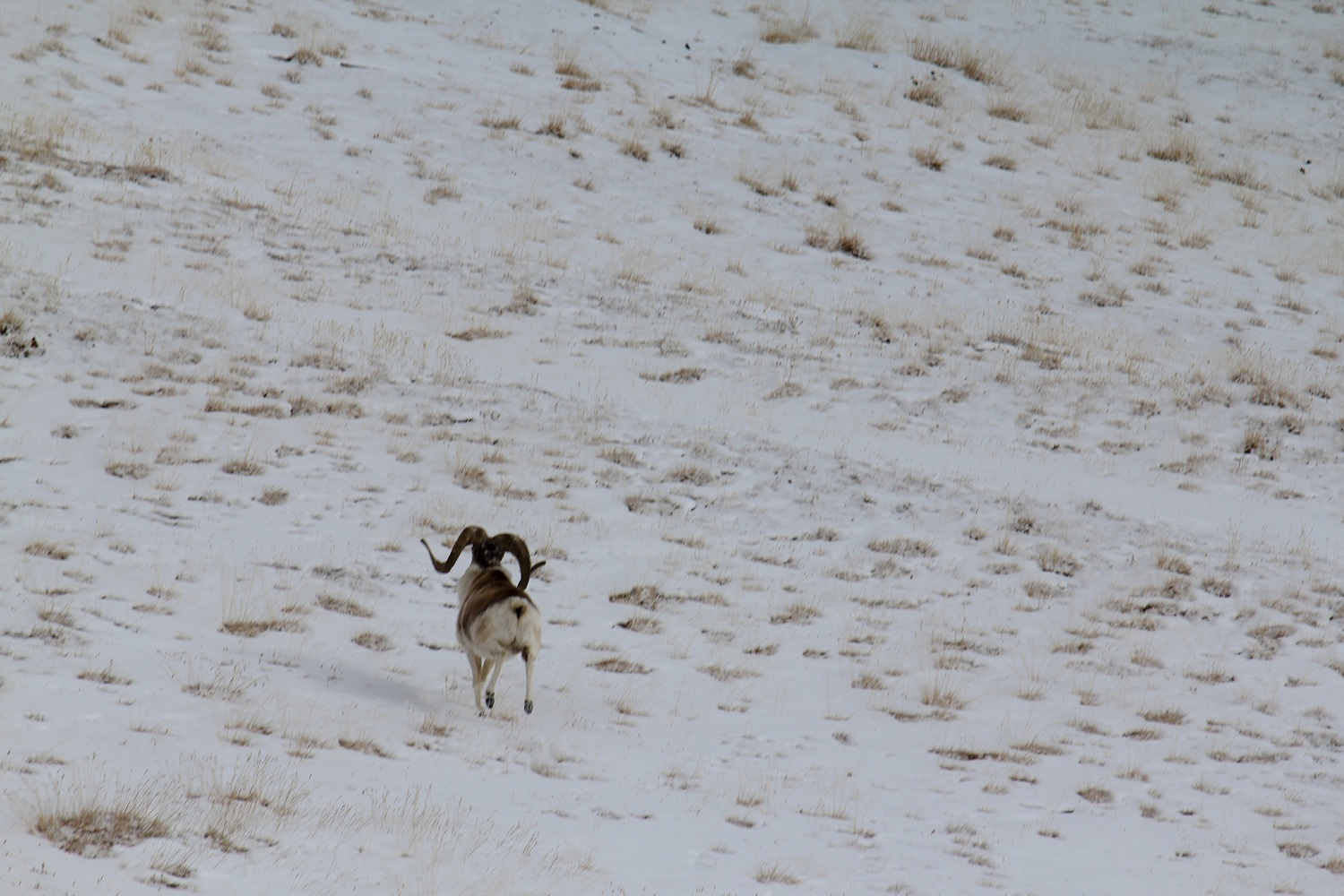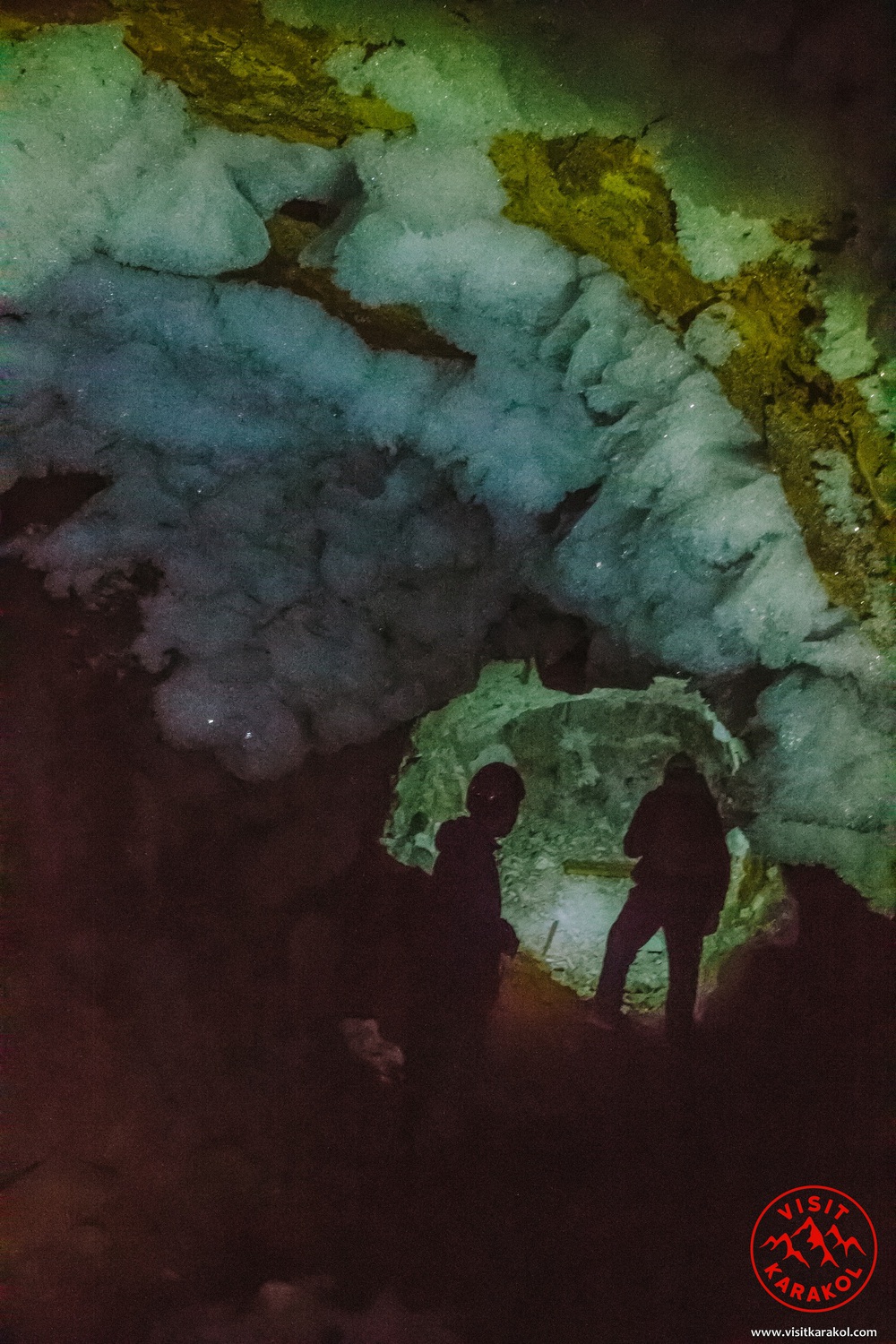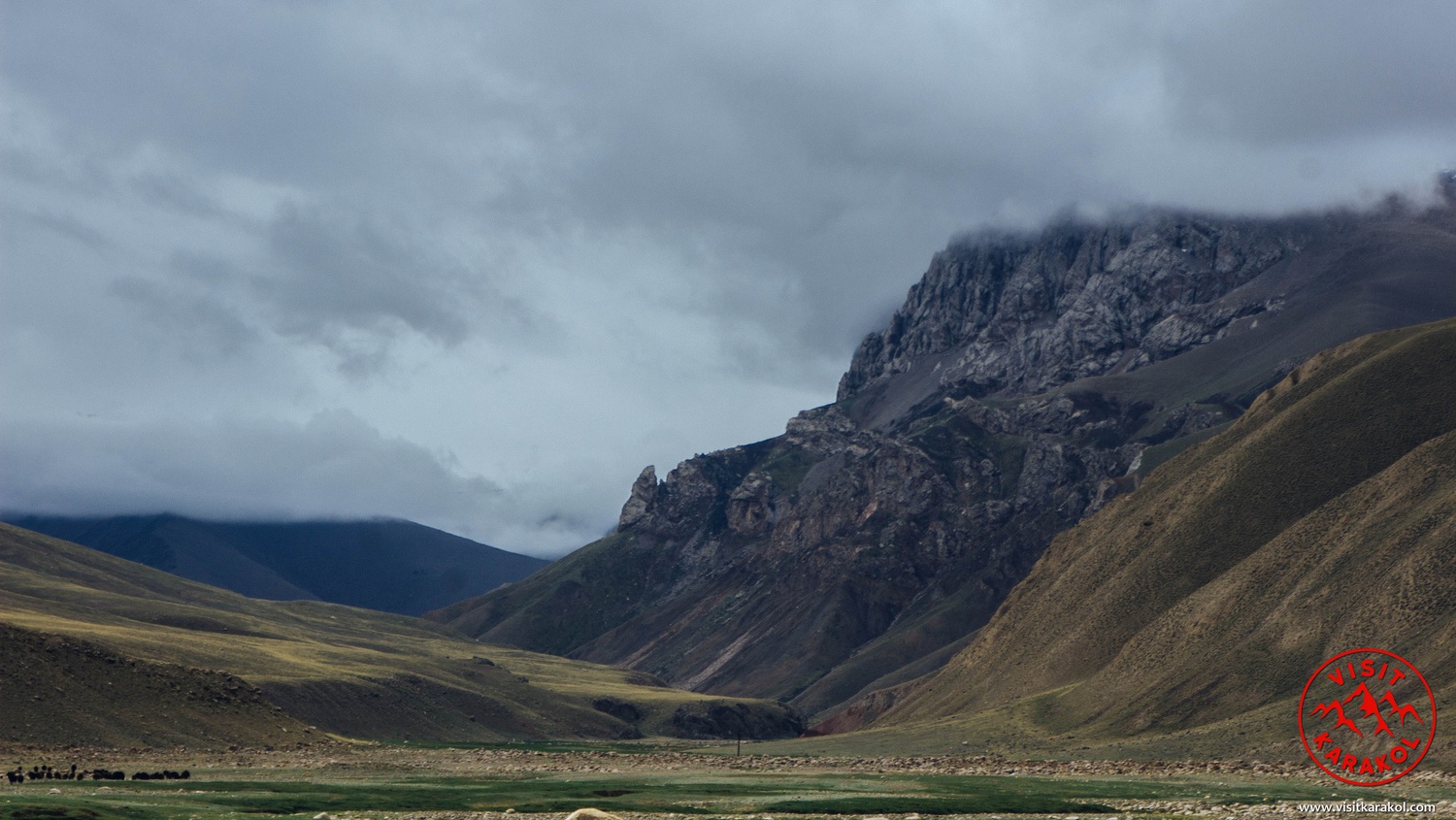 5 day, Pikertyk
Today we will have trekking mixed with excursion to Soviet abandoned mine and further we will support to shepherd to bring Yaks to their corral. Shepherd will explain why that such remote and difficult to leave place is so good for Yaks. At wintertime, temperature could go down up to -45C. Overnight and dinner at dwelling container, which is heated with dung.
6 day, Pikertyk – Akshyirak – Taragay River, 170 km
Driving to next point is Akshyirak and Uch-Koshkon villages, which is located on altitude 3145m, here no connection at all. Shepherds and their families living in such abounded, windy, cold and high area due to few reasons. Road is closed sometime because of heavy snow and wind, at that case even no transportation connection. In order to understand their lifestyle and culture we will have a lunch in one of such shepherd's family. They will tell their history and history village, also why small villages still exists. Driving further closer to Kumtor Gold (Kyrgyz-Canadian) Mine Company and overnight at picturesque place in tents between Taragay River and Akshyirak range.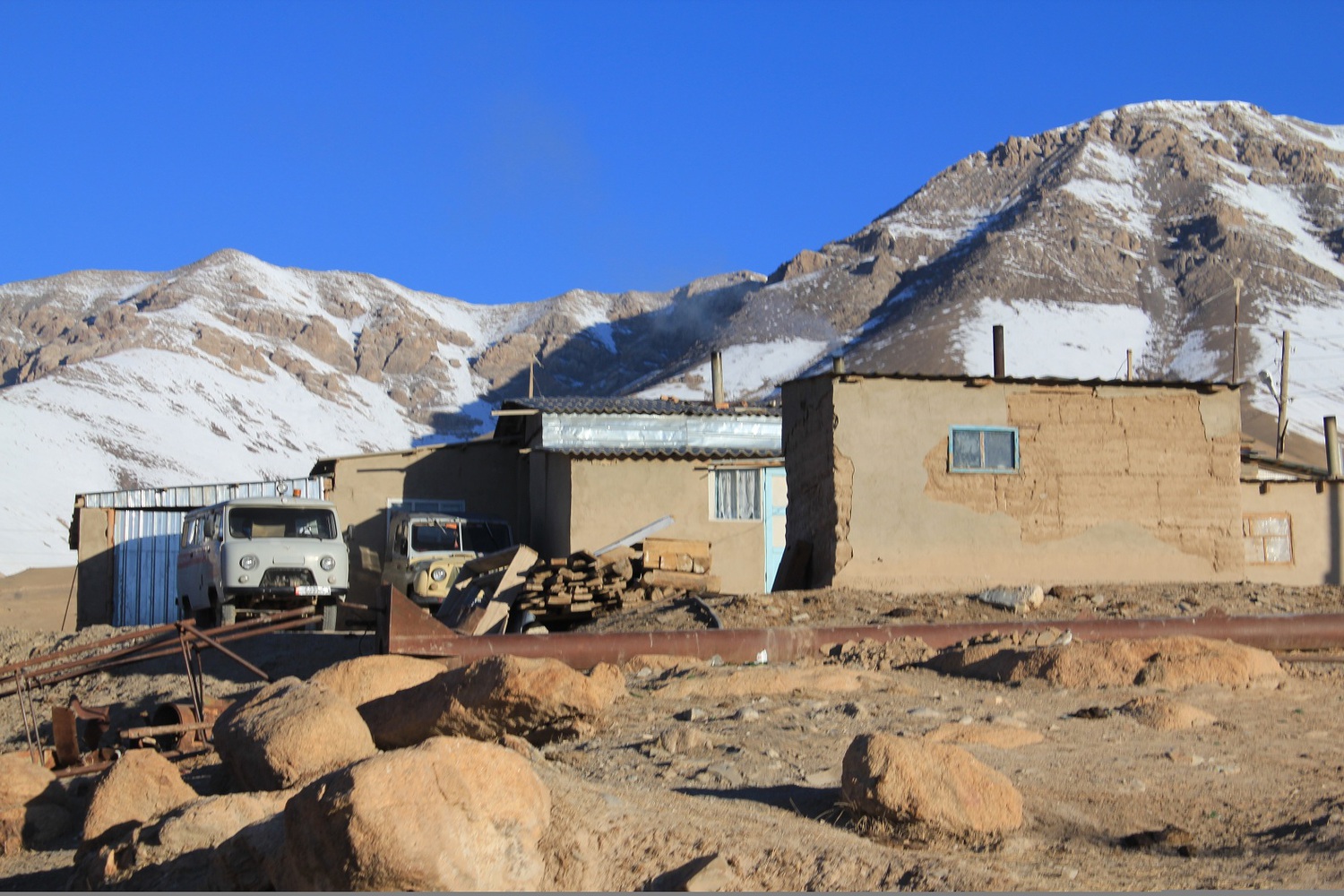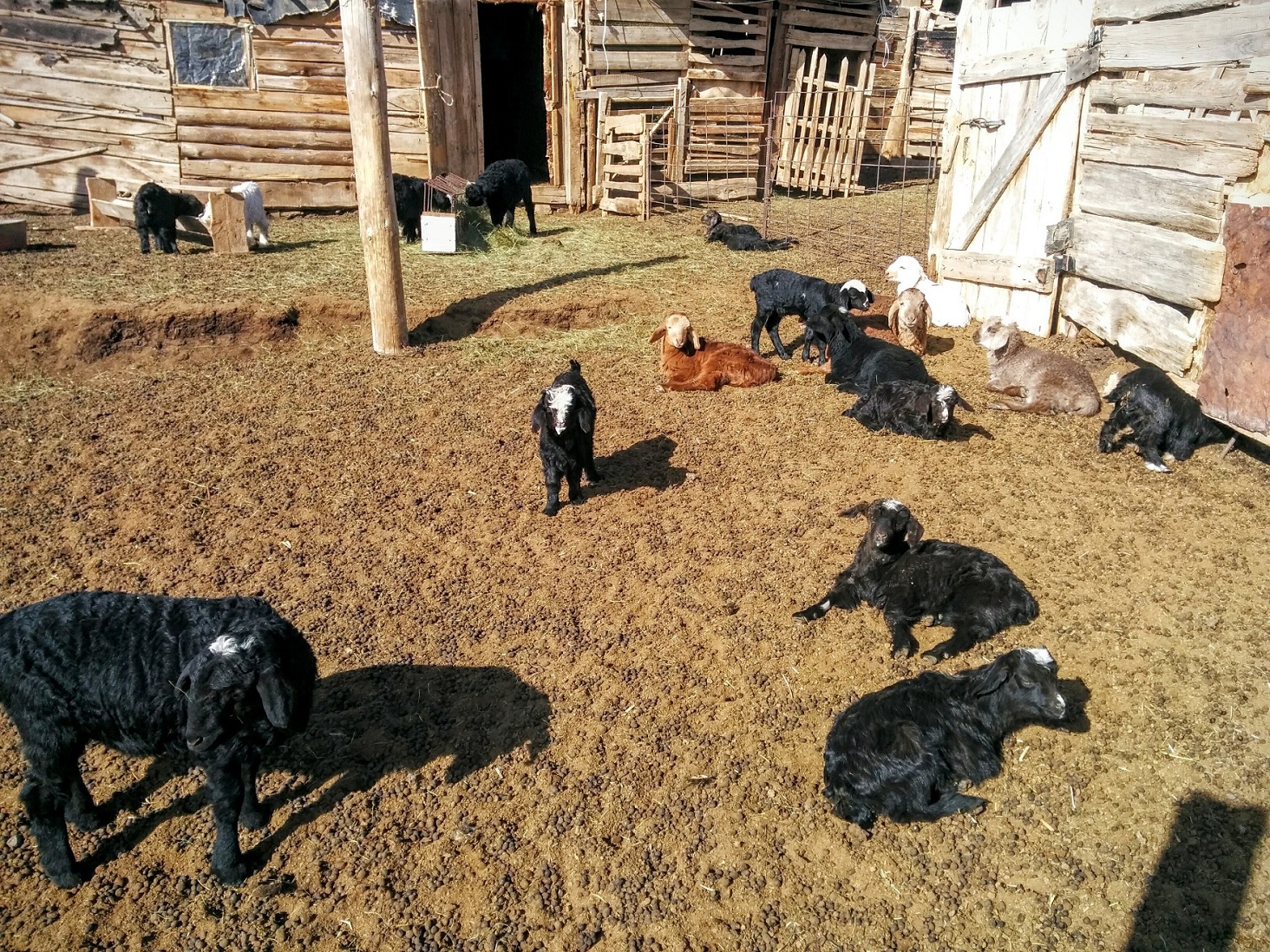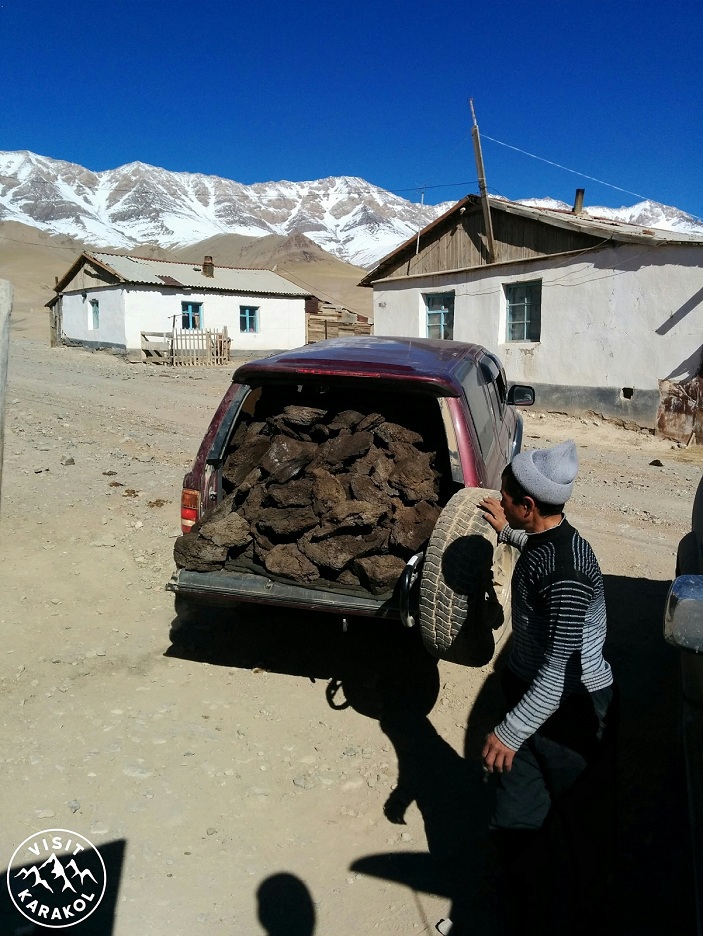 7 day, Taragay River – Djety-Oguz - Karakol, 250 km
Drive back to Ala-Bel pass by Kumtor's road on the way we will see many small lakes which is formed due to the melting of glaciers. Back to main road and visit main sights of Djety-Oguz valley, such Rocks as Broken Heart and Seven Bulls. Arriving to Karakol. Dinner and accommodation at hotel.
8 day, Karakol – Engilchek – Kaindy valley, 150 km
One of the most interesting day of our tour, we are driving to Soviet abounded industrial town Engilchek located at 2500m. It is located 150 km from Karakol at the confluence of the rivers Sary-Jaz and Engilchek. With the closure of the tin mine, the population fell from 5,000 to less than 20 families. At the 2009 census, its population was 345. Need permits to that area due to that area is also close to China border. Tour in Engilchek town and one of mine, after taking a wild hot spring. Overnight at tents.
9 day, Kaindy valley
Kaindy valley - radial trekking (or horseback riding) to Kara-Bel valley (through which Kyrgyz people where running away to China from Red Army 100 years ago during Urkun) https://en.wikipedia.org/wiki/UrkunComing back. Overnight at tents.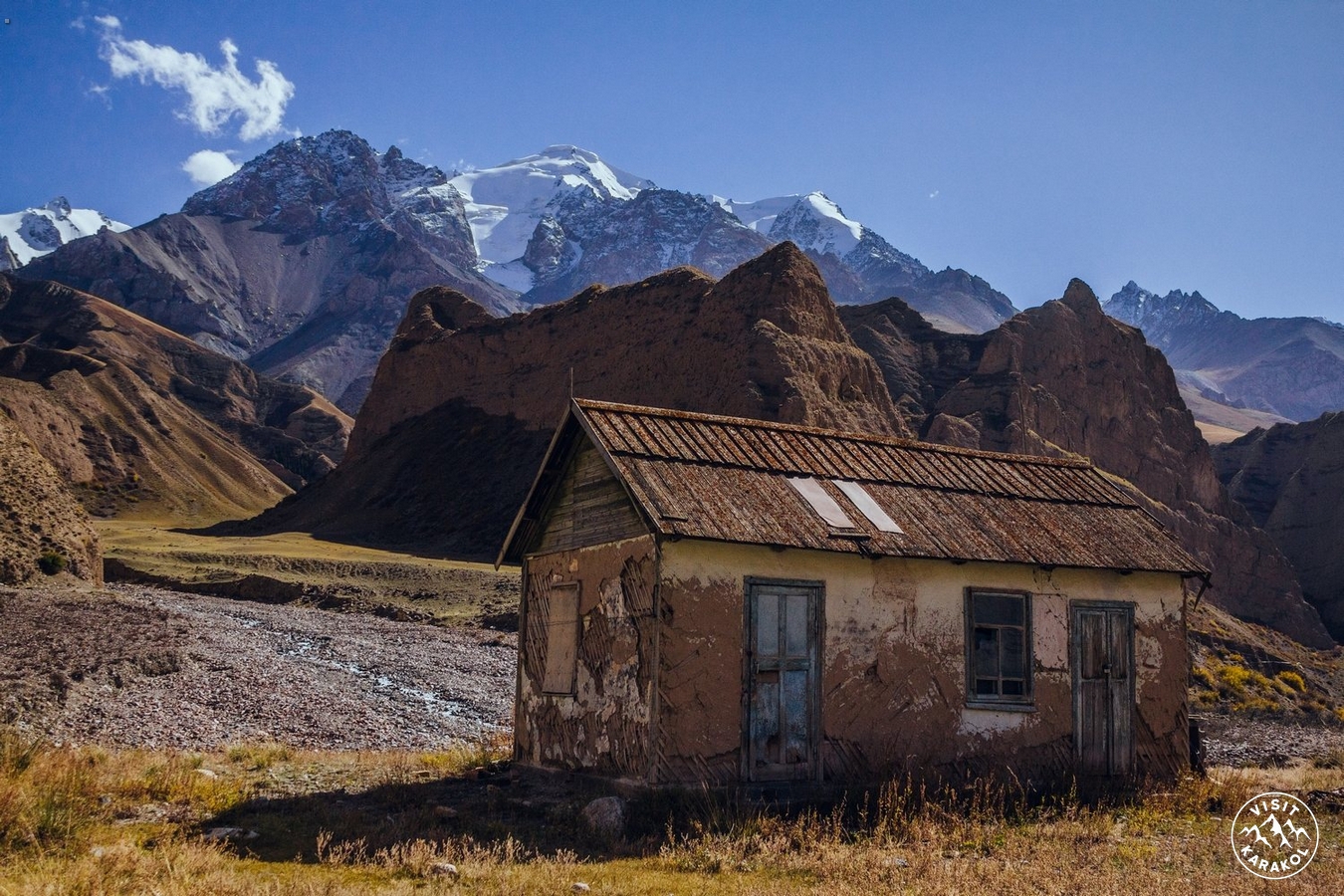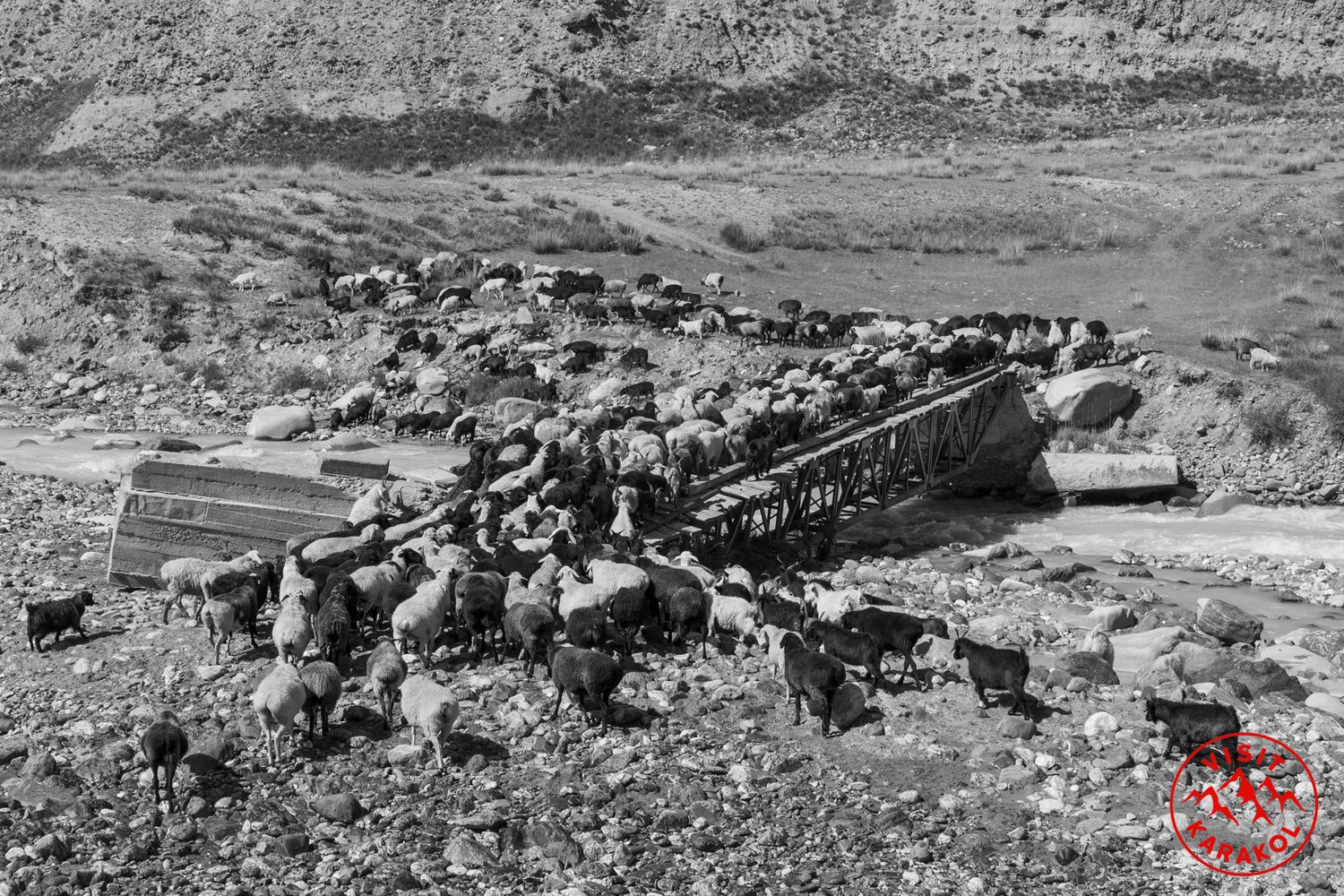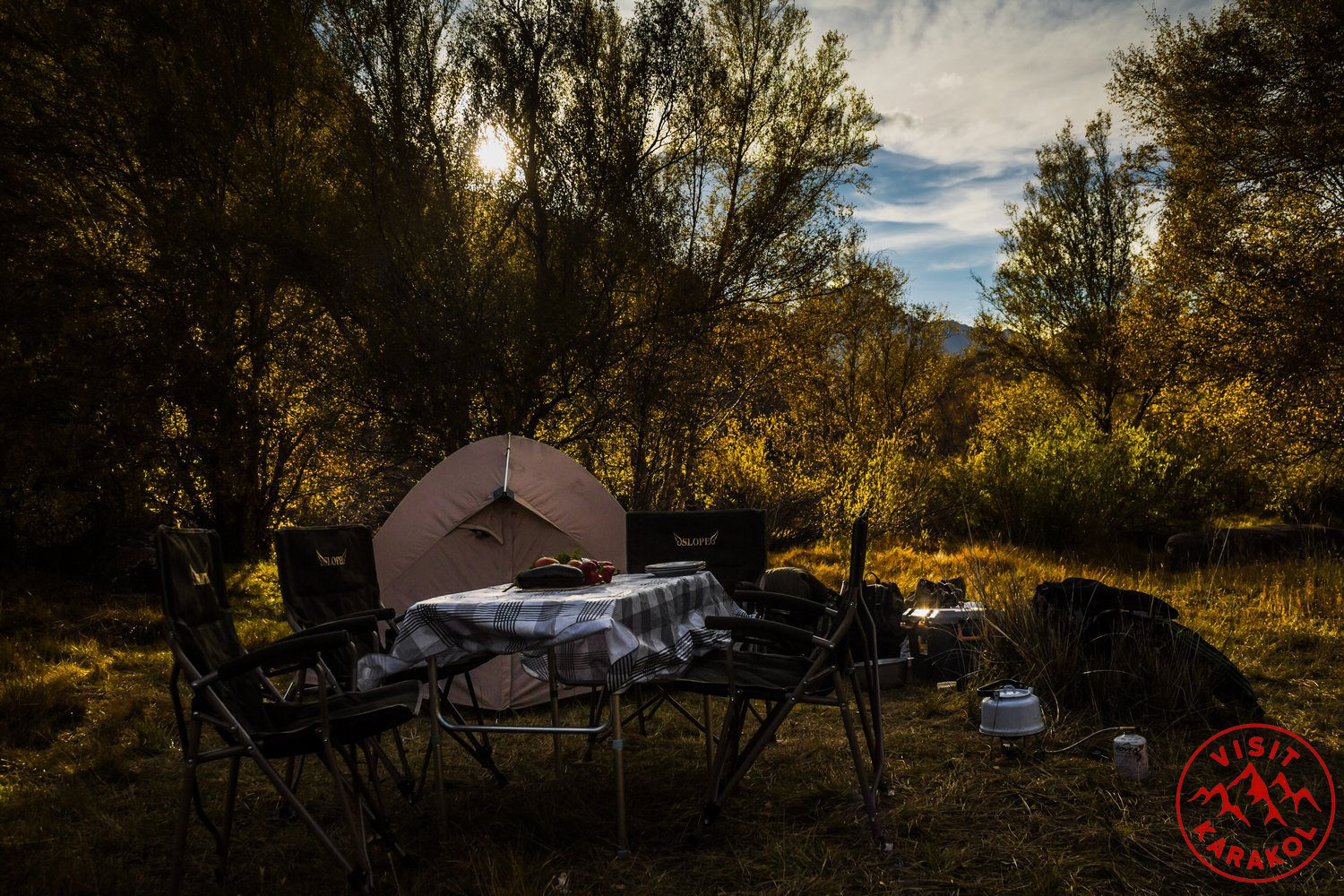 10 day, Kaindy valley – Ichkilitash – Ak-Chunkur cave – Karkyra, 150 km
We will take wild hot springs on the back way to Engilchek and further to Ichkilitash. We will pass through another border checkpoint and arrive to Ak-Chunkur cave. The cave consists of the two levels and starts in a large room. The length of the entire cave is 40 - 45 m, height some places up to 10m. The ceiling of the cave is steep and is fitting to the bedding layers of limestone. The most ancient monuments of art, drawings of people and animals were found on the walls and ceilings of the cave. After lunch moving to Karkyra through Turuk pass. This place well known for its green diversity. Overnight at tents.
11 day, Karkyra – Cholpon-Ata, 200km
We will visit Tamerlane's stones, after crossing next border checkpoint in Karkyra. Not far from Santash village, there are kurgans and remains of the Caravanserais, where the Tamerlane's troop used to pass. The legend has it that they were composed by the army of Tamerlane. When the commander went on his campaign, he ordered each soldier to take a stone with them, and here, at the pass, they all laid these stones into a large mound. Upon return, soldiers who survived took a stone each from the mound and placed it by their side. Therefore, there are now two mounds made of stone, one of which became a monument of the victims who died on a foreign land. We will arrive to Cholpon-Ata city after long trip on remote and underpopulated, but picturesque places. You will have possibility to take hot shower and enjoy with water of Issyk-Kul lake afternoon. Dinner and accommodation at hotel of Cholpon-Ata.
12 day, Cholpon-Ata - Bishkek, 270 km
Set off to Bishkek. Arriving to Bishkek through Boom valley, lunch and city tour. We will visit Osh market, Main Square and Oak Park. Accommodation in hotel. Festive dinner in traditional Kyrgyz style restaurant Supara.