Visit Karakol

,

Kyrgyzstan

,

Karakol

,

Gagarina st.

,

28/26

,

722200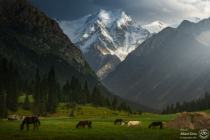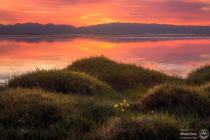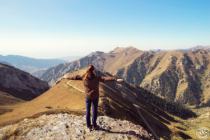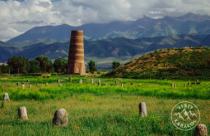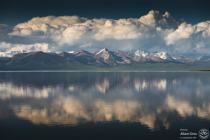 This tour lets you visit the most beautiful lakes in Central Asia such as Issyk-Kul and Son-Kul. The tour will help you learn more about culture of locals and nomads. Some of them still live in a nomadic style of life. You will get a complete picture of the northern part of Kyrgyzstan.
Day hiking trip to Ala-Archa national park

Hiking in a new canyon Konorchek which looks like Grand Canyon

Exploreing Djety-Oguz valley

Visit Tash-Rabat which was as a nomad motel

Drive through Too-Ashuu pass 3400m

Stay at yurt camp in Son-Kol lake 3000m

Drive around Issyk-Kul lake
Day 1, Bishkek – Ala-Archa – Bishkek, up to 150 km 
We will meet at Manas airport and transfer to Bishkek. After we arrive to the city, we have several hours to rest in a hotel and after lunch we proceed to Ala Archa national Park. The park includes the gorge of the Ala-Archa River and the mountains that surround it. The park is a favourite destination point for picnickers, hikers, horse trekkers, skiers, mountain climbers that seek for challenging ice, rock and mixed routes. We will start a walk to Ak-Sai waterfall and return to Bishkek. Dinner at a local restaurant.
Day 2, Bishkek – Konorchek – Chon-Kemin, up to 170 km 
Departure from Bishkek and arrival to Burana tower. The tower with grave markers, some earthworks and the remnants of a castle and three mausoleums remains the ancient city of Balasagun, which was established by the Karakhanids at the end of the (XI - XIII вв.) century. Further continue driving to Boom gorge where will have a radial trekking to Konorchok canyons. (if weather is clear). We will walk from main road in Boom gorge through narrow dry gorge and a maze of rocks scattered over a dry riverbed. In the canyons, you'll see red sandstone columns that look like Grand Canyon in Colorado, United States! Upon arrival to Chon-Kemin village, we will have dinner and accommodation in a guesthouse. 
Day 3, Chon–Kemin – Semenov gorge – Karakol, up to 350 km 
We procced to Semenov gorge, which is located on the north Shore of Issyk-Kul Lake. After arrival to valley, we will have a radial trekking to Sut-Bulak lake. Picnic at the picturesque lake and continue our trip to Karakol. Upon arrival to Karakol, we will have a short city tourl. Accommodation in hotel 3*.
Day 4, Karakol – Djety-Oguz - Bokonbaevo, 250 km 
Our next trip is to a popular gorge Djety-Oguz which in kyrgyz means Seven Bulls.The most famous sights of that place are Seven Bulls and Broken Heart rocks. We will walk toward a panoramic view of mountains and continue our trip to Fairytale canyon located on the south shore of Issyk-Kul lake. Amongst weird rock formations, there is a ridge, which resembles two walls of fortification that looks like the Great Wall of China, rising vertically out of the surrounding sandstone. Dinner and accommodation in a yurt camp Bel-Tam located on the south shore of Issyk-Kul lake. Possibility to swim in the lake. 
Day 5, Bokonbaevo – Tash-Rabat, 350 km 
We continue our trip from Bel-Tam yurt camp to Kyzyl-Tuu village yurts and felt show will be demsontrated by local masters who promote traditions of our ancestors. There will be a chance to participate in a real yurt installation. Further we ride to Kochkor village, lunch in yurt at local family. Continue driving to Tash-Rabat, dinner and accommodation in a yurt camp.
Day 6, Tash-Rabat (free day) 
We will have a horseback riding to local sights and observe local shepherds job; for example, how they milk cows, pasture cattle and clean their yurts. Dinner and overnight in a yurt camp. 
Day 7, Tash-Rabat – Son-Kul lake, up to 200 km 
Our next destination is Son-Kul lake, it is a very beautiful lake with a spirit of nomads. We will drive through 33 parrots pass (3133m), the pass goes through high mountains in a shape of a snake. During summer some of the locals who live in the villages, leave their homes to go up to the green and luscious meadows of Son-Kul lake. Here during the warm summer months, they graze their cattle and live in small farmsteads (jailoo). Accommodation and dinner at a yurt camp in Son-Kul lake.
Day 8, Son-Kul lake – Kyzyl-Oi, 150 km 
3 hours of horseback riding will be arranged to the top of mountain in order to see panoramic view of Son-Kul lake and then after lunch we proceed further to Kyzyl-Oi village via Kara-Keche pass, which is on the altitude of the 3384m. This pass is popular for cyclists and off-road lovers. Kyzyl-Oi is a mountain village located at the altitude of about 1800 meters above sea level in the valley of the mighty river Kekemeren. Here you can see an extraordinary landscape of majestic mountains surrounding the village. Accommodation and dinner in family (homestay) CBT guest house in Kyzyl-Oi. 
Day 9, Kyzyl-Oi – Bishkek, 250km 
We proceed to natural treasure of Inner Tian-Shian, to Suusamyr valley. Suusamyr is one of the best grasslands in Kyrgyzstan. The pass attracts many alpinists, ski lovers and simply people who love fresh mountain air. Further, our road will pass through majestic Too-Ashuu pass, it lies at the altitude of 3400 m. That road connects the north and south capitals. You could see amazing landscapes and good few to Suusamyr valley. Arrival to Bishkek. Festive dinner in ethno restaurant Supara. Accommodation in hotel 3*.
Day 10, Bishkek – airport Manas, 30km 
Early departure to airport Manas. End of the service.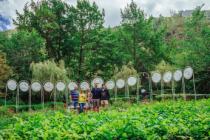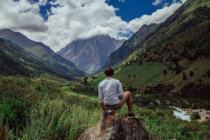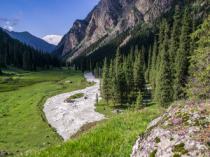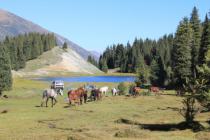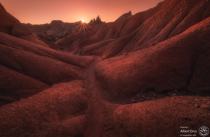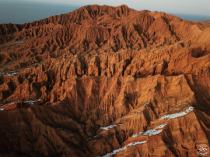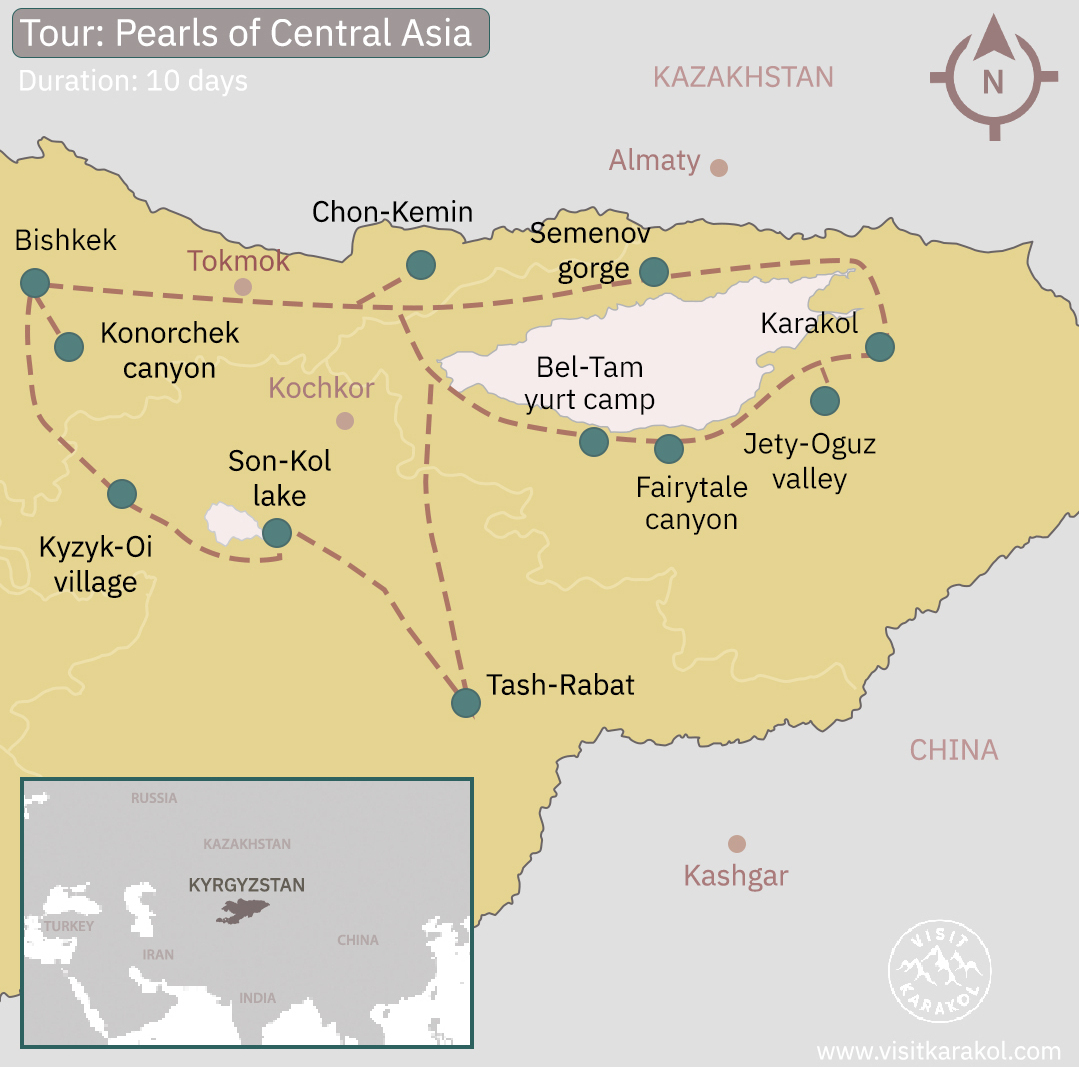 Transfer during the full period of tour 

Admission fee to the sights. 

Festive dinner in traditional Supara restaurant (except alcohol drinks) 

Accommodation and dinners in hotels, guesthouses and yurt camps (4 person in 1 yurt) 
Equipment
Equipment and items for trekking part:
Sleeping bag up to 0 C
Good trekking boots with high proper ankle support and good thread. Extra shoes or pair of sandals, in case if main became wet during the rain and etc.
Waterproof rain jacket and trousers
Warm closes and extra closes to exchange
Hat and cap, sun glasess, high factor sun cream
Daypack 40-50 litters and rain cover. It is also good idea to line your daypack with a quality plastic bag
Head-torch
Bottle for water
Quick drying towel
First aid kit, if you have some disease
Recommended to have
Walking sticks
Toiletries
Insect repellants (for lower elevations)
Water purification tables or a water filter (more details in Notes)
Some Diamox pills against potential altitude sickness (if you don't have altitude adaptation)
Pocket knife
Important Notes
WATER
While on a trek, you are in the wild to enjoy the nature and the thrill of it. Its very important that you stay healthy and do not take ill on the trek to have a joyful experience in the wild. Water is important during trekking, we are providing boiled water or tea/coffee during breakfast, lunch, dinner, however boiling the water is limited, and it is not enough if you will need to fill up your bottles for next day. Water can be a cause of stomach problems on a trek. On the other hand, you need to drink lots of water to stay hydrated. Water in some hills are also the source of water for animals and wild animals on the higher area. Always fetch water from running streams. The faster the better. Stagnant water has high risk of bearing pathogens, irrespective of the cold surrounding. Whereas, as fast gushing water has very low chances of bearing pathogens in it. It even has less particulate materials. You will be able to fill up water from natural springs, it's the best as it acts as a natural filter and has very less chances of having particles in it. Local people same as a lot of tourist don't have a problems to drink water from the source, however if you are not sure please bring water cleaning pills with you for the trek from your homeland. You will not be able to find water cleaning pills in Kyrgyzstan.
LUGGAGE ON TOUR
Main Baggage:
The item of luggage used to carry all your belongings in the hold of the plane and used to store all of the items you don't need on trek. This can be left behind at the group hotel used prior to the trek.
Luggage to the porters:
Almost all of our standard programs designed for not too long hikes, usually 4 to 8 days. We are providing as default 1 porter to 1 person, which carry 15 kg, that weight including food, tents, cooking staff and private things of clients, usually around 3-5kg first days. Everyday weight of food dicreasing and you will have possibility to give extra weight to the porter. You can order extra porter, if you having some big weight items as camera with lens, special equipment and etc. You will need to pay extra 30 euro per porter per day.
Daysac/Rucksack:
30-40 liters recommended. During the course of a trekking day, you do not have access to the luggage, which is being carried for you by the porters. In mountain region, the weather can change very fast and you must be equipped for this eventuality. Your day sac should therefore be large enough to carry waterproofs, fleece jacket, long trousers (if walking in shorts), warm hat and gloves, sun cap, sun cream, water bottle and other staff which you need during the trek. On a few occasions, it is also necessary to carry your own packed lunch.
TRECKKING GRADE
You need to have a good level of fitness and previous trekking experience is recommended. Trekking days are generally longer, challenging and at higher altitudes up to 3800 meters. Terrain may be difficult and ascents and descents are often demanding, especially during rain or snow.
INSURANCE
Travel insurance is NOT included. We recommend that clients have their own travel insurance against illness, injury, loss/damage to personal belongings. In case of emergency our staff will make all the best to delivery you to hospital or other point and solve your problem, insurance will cover your charges, if you don't have insurance, you will be required to cover charges by yourself.
MEAL
Breakfast: consist some of following dishes: Porridge, omelet, omelet with fried sausages, pancakes, scrambled eggs with sausage, boiled eggs and etc + bread, jam, butter, honey, sweets, tea/coffee. Lunch boxes or lunch: Dried fruits, chocolate, yogurt, juice, cheese, sandwich, vegetables/fruits and tea/coffee. Dinner: Our cooks is preparing european and asian cuisine You need to let us know if you are vegetarian or have some preferences, so we will be able to make special menu for you.
TIPPING
Service of local staff is included to the program; however, it is polite to tip to local staff if the service has been very good. Also at your discretion, you might also consider tipping your tour manager in appreciation of the efficiency and service you receive.
Price
Contact us to get to know price of this tour