Visit Karakol

,

Kyrgyzstan

,

Karakol

,

Gagarina st.

,

28/26

,

722200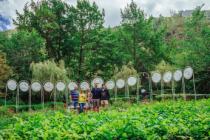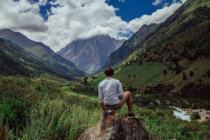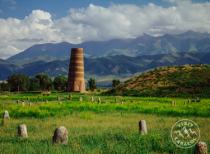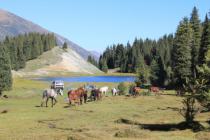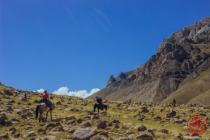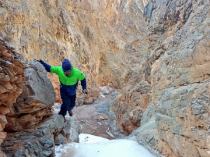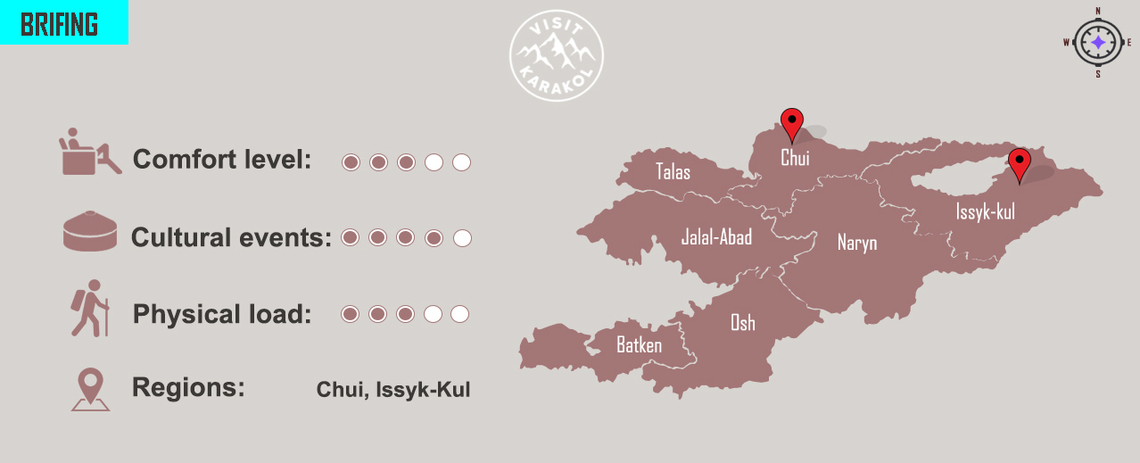 Pearls of Central Asia
Duration of tour: 10 days
Period: June – September
Description: This tour lets you visit the most beautiful lakes in Central Asia such as Issyk-Kul and Son-Kul. The tour will help you learn more about
culture of locals and nomads. Some of them still live in a nomadic style of life.
You will get a complete picture of the northern part of Kyrgyzstan.
Program:
Day 1, Bishkek – Ala-Archa – Bishkek, up to 150 km
We will meet at Manas airport and transfer to Bishkek. After we arrive to the city, we have several hours to rest in a hotel and after lunch we proceed to Ala Archa national Park. The park includes the gorge of the Ala-Archa River and the mountains that surround it. The park is a favourite destination point for picnickers, hikers, horse trekkers, skiers, mountain climbers that seek for challenging ice, rock and mixed routes. We will start a walk to Ak-Sai waterfall and return to Bishkek. Dinner at a local restaurant.

Day 2, Bishkek – Konorchek – Chon-Kemin, up to 170 km
Departure from Bishkek and arrival to Burana tower. The tower with grave markers, some earthworks and the remnants of a castle and three mausoleums remains the ancient city of Balasagun, which was established by the Karakhanids at the end of the (XI - XIII вв.) century. Further continue driving to Boom gorge where will have a radial trekking to Konorchok canyons. (if weather is clear). We will walk from main road in Boom gorge through narrow dry gorge and a maze of rocks scattered over a dry riverbed. In the canyons, you'll see red sandstone columns that look like Grand Canyon in Colorado, United States! Upon arrival to Chon-Kemin village, we will have dinner and accommodation in a guesthouse.
Day 3, Chon–Kemin – Semenov gorge – Karakol, up to 350 km
We procced to Semenov gorge, which is located on the north Shore of Issyk-Kul Lake. After arrival to valley, we will have a radial trekking to Sut-Bulak lake. Picnic at the picturesque lake and continue our trip to Karakol. Upon arrival to Karakol, we will have a short city tourl. Accommodation in hotel 3*.

Seven Bulls Rock, Djety-Oguz gorge
Day 4, Karakol – Djety-Oguz - Bokonbaevo, 250 km
Our next trip is to a popular gorge Djety-Oguz which in kyrgyz means Seven Bulls.The most famous sights of that place are Seven Bulls and Broken Heart rocks. We will walk toward a panoramic view of mountains and continue our trip to Fairytale canyon located on the south shore of Issyk-Kul lake. Amongst weird rock formations, there is a ridge, which resembles two walls of fortification that looks like the Great Wall of China, rising vertically out of the surrounding sandstone. Dinner and accommodation in a yurt camp Bel-Tam located on the south shore of Issyk-Kul lake. Possibility to swim in the lake.
Day 5, Bokonbaevo – Tash-Rabat, 350 km
We continue our trip from Bel-Tam yurt camp to Kyzyl-Tuu village yurts and felt show will be demsontrated by local masters who promote traditions of our ancestors. There will be a chance to participate in a real yurt installation. Further we ride to Kochkor village, lunch in yurt at local family. Continue driving to Tash-Rabat, dinner and accommodation in a yurt camp.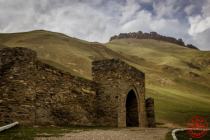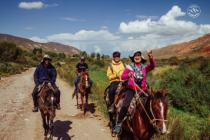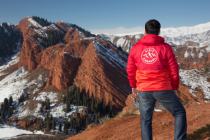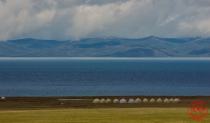 Day 6, Tash-Rabat (free day)
We will have a horseback riding to local sights and observe local shepherds job; for example, how they milk cows, pasture cattle and clean their yurts. Dinner and overnight in a yurt camp.
Day 7, Tash-Rabat – Son-Kul lake, up to 200 km
Our next destination is Son-Kul lake, it is a very beautiful lake with a spirit of nomads. We will drive through 33 parrots pass (3133m), the pass goes through high mountains in a shape of a snake. During summer some of the locals who live in the villages, leave their homes to go up to the green and luscious meadows of Son-Kul lake. Here during the warm summer months, they graze their cattle and live in small farmsteads (jailoo). Accommodation and dinner at a yurt camp in Son-Kul lake.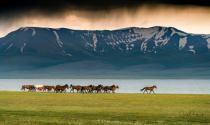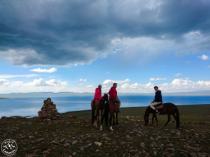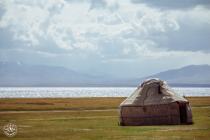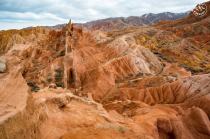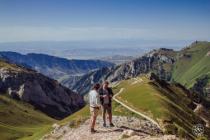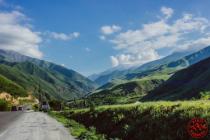 Day 8, Son-Kul lake – Kyzyl-Oi, 150 km
3 hours of horseback riding will be arranged to the top of mountain in order to see panoramic view of Son-Kul lake and then after lunch we proceed further to Kyzyl-Oi village via Kara-Keche pass, which is on the altitude of the 3384m. This pass is popular for cyclists and off-road lovers. Kyzyl-Oi is a mountain village located at the altitude of about 1800 meters above sea level in the valley of the mighty river Kekemeren. Here you can see an extraordinary landscape of majestic mountains surrounding the village. Accommodation and dinner in family (homestay) CBT guest house in Kyzyl-Oi.
Day 9, Kyzyl-Oi – Bishkek, 250km
We proceed to natural treasure of Inner Tian-Shian, to Suusamyr valley. Suusamyr is one of the best grasslands in Kyrgyzstan. The pass attracts many alpinists, ski lovers and simply people who love fresh mountain air. Further, our road will pass through majestic Too-Ashuu pass, it lies at the altitude of 3400 m. That road connects the north and south capitals. You could see amazing landscapes and good few to Suusamyr valley. Arrival to Bishkek. Festive dinner in ethno restaurant Supara. Accommodation in hotel 3*.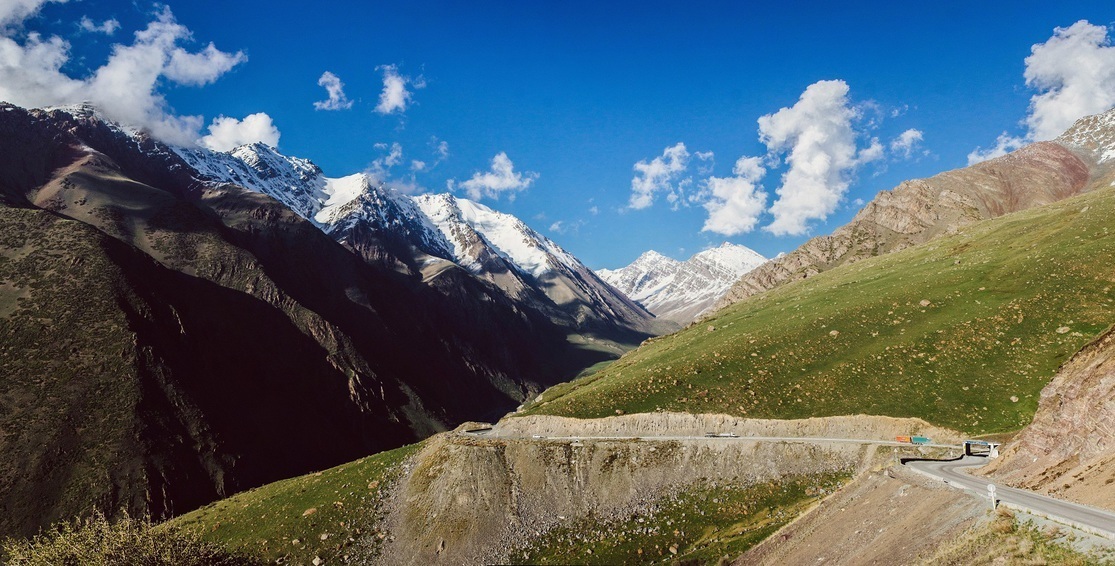 Too-Ashu pass, which is connecting north and south part of Kyrgyz Republic
Day 10, Bishkek – airport Manas, 30km
Early departure to airport Manas. End of the service.
Included:
Transfer during the full period of tour
English speaking guide
Full board
Hot springs in Altyn-Arashan
Admission fee in museums and other sights.
Festive dinner in traditional Supara restaurant (except alcohol drinks)
Accommodation and dinners in hotels, guesthouses and yurt camps (4 person in 1 yurt)
Yurt show
Horseback riding on Son-Kul lake
Not included:
Insurance
Tips
Alcohol drinks