Visit Karakol

,

Kyrgyzstan

,

Karakol

,

Gagarina st.

,

28/26

,

722200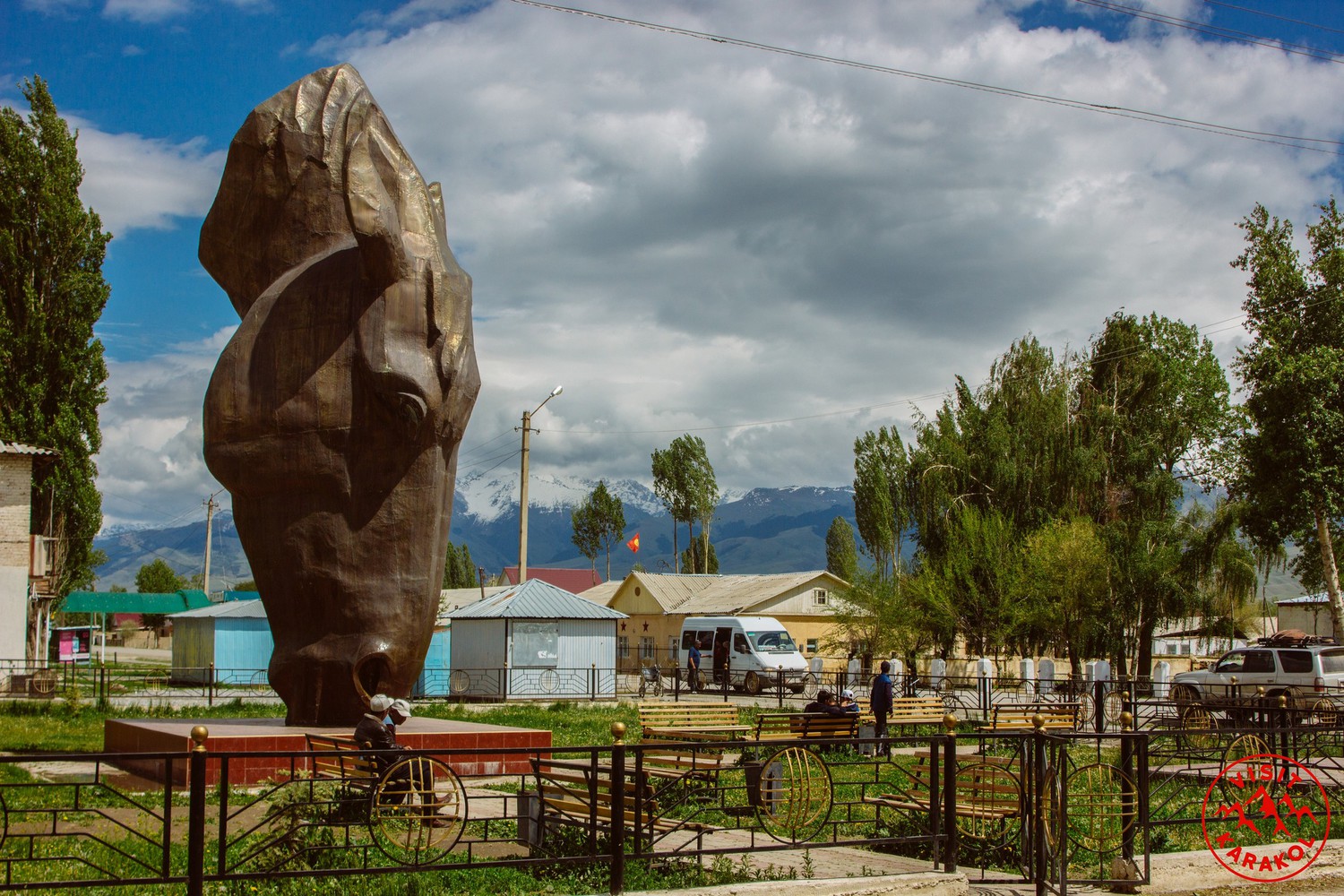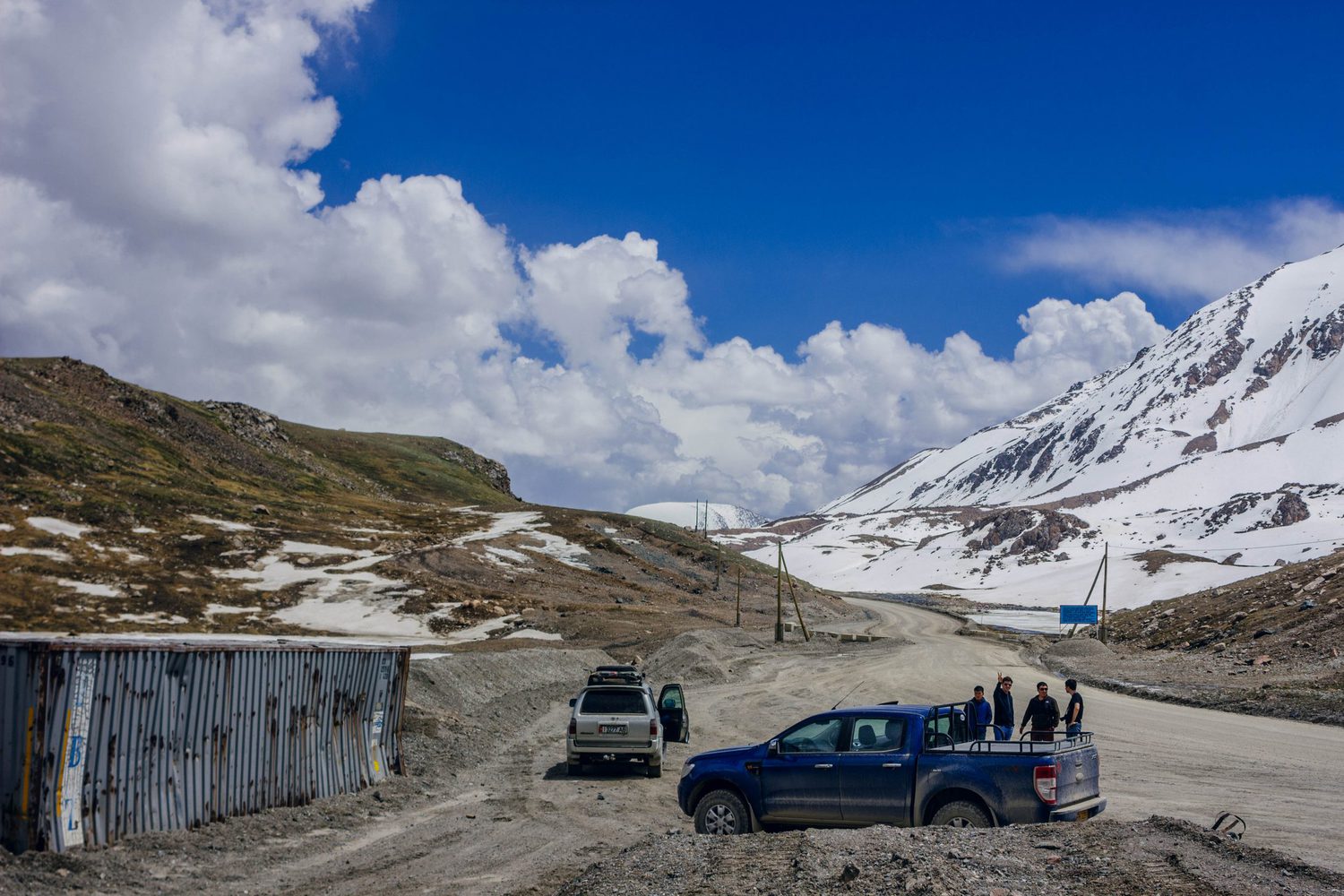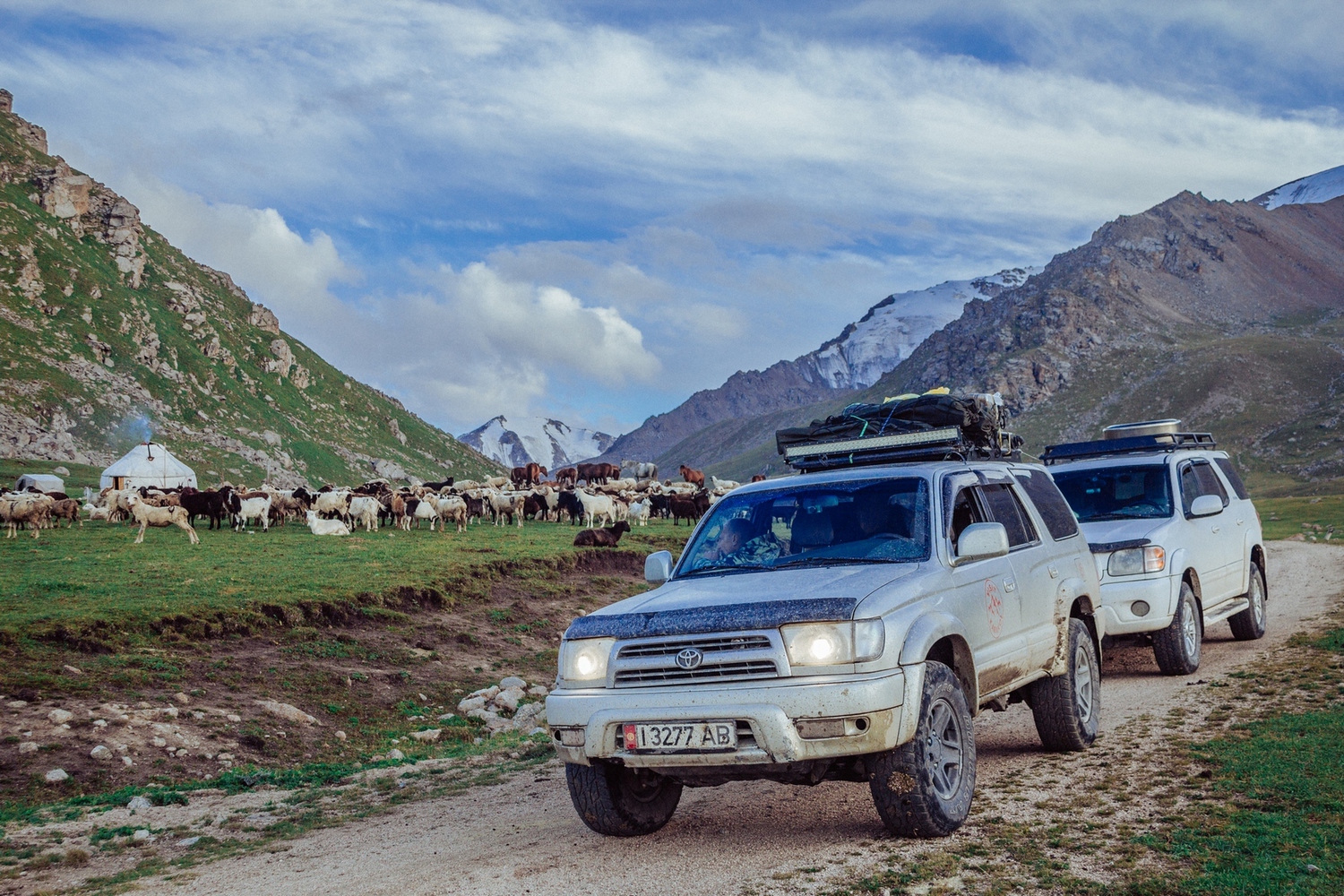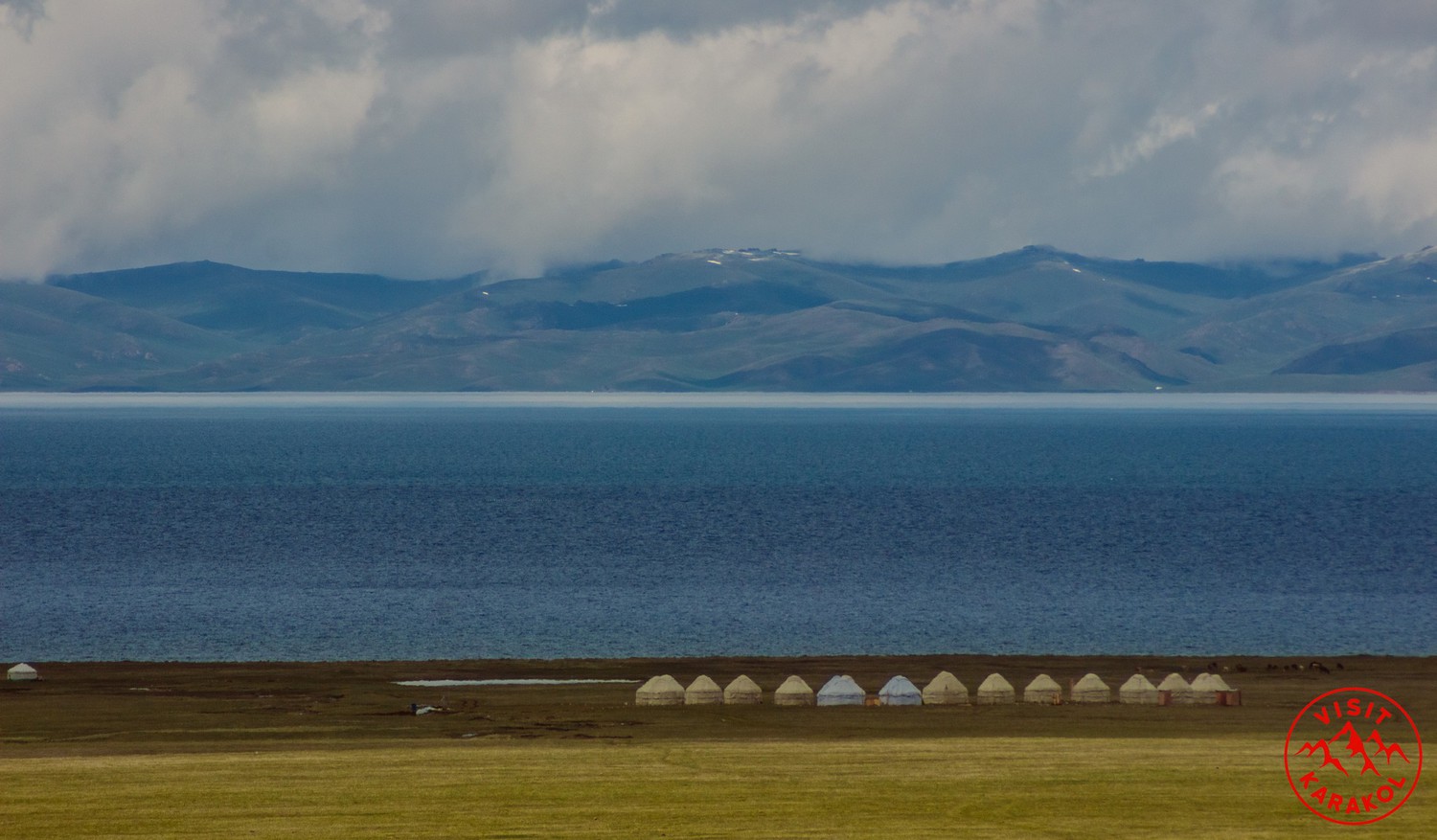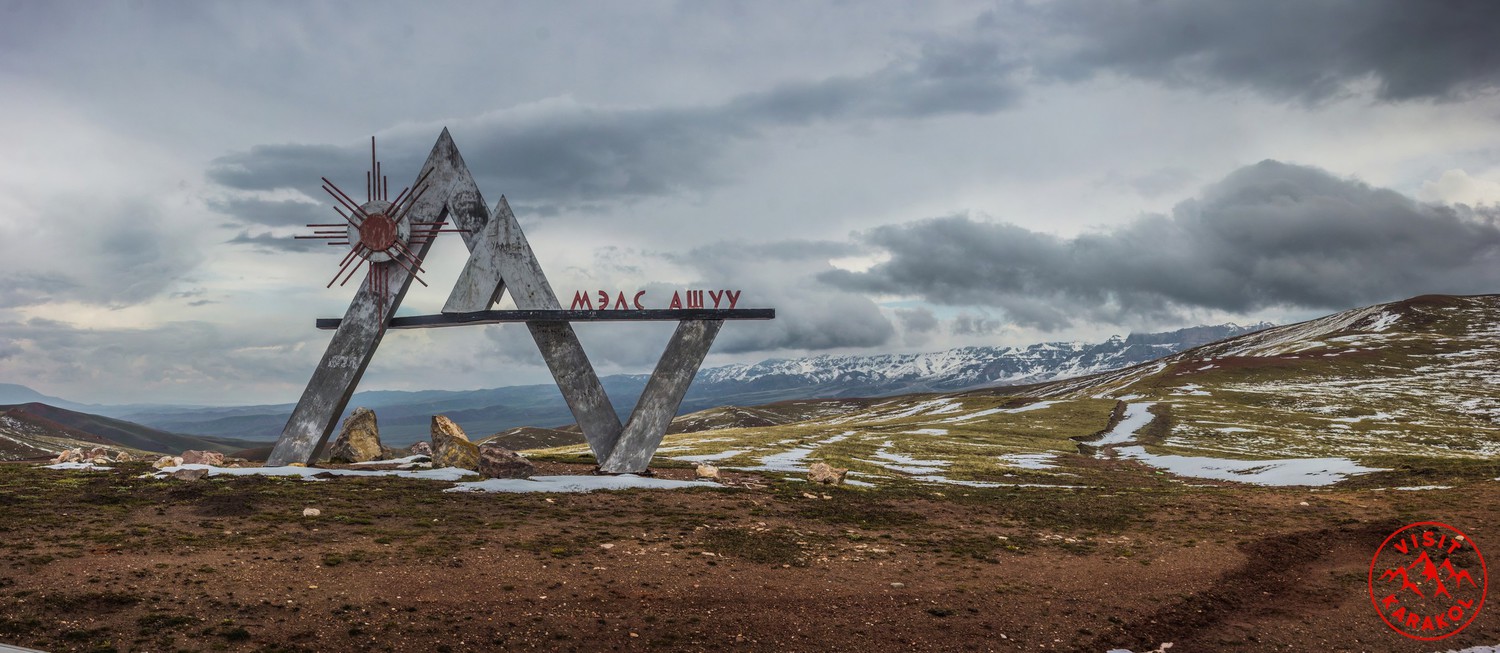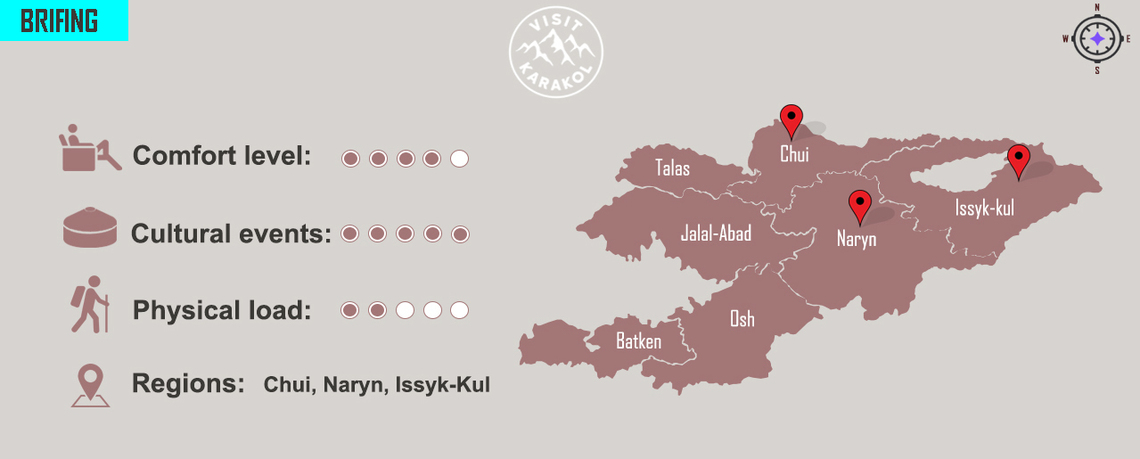 Program: Kyrgyz Land Adventure
This tour is designed for self-driving on SUV with technical support and staff (guide, cook and mechanic). This tour passes through the picturesque and rough places, that's why tourist should have 3 years of driving experience and age over 25 years. Provided cars are insured.
Duration: 9 days
Period: July – September
Level: Medium-Hard
Program:
1 day, Manas airport – Kyzyl-Oi, 200 km
Meeting at Manas airport and receiving vehicles from Car Rent Company, signs insurance and agreement. After receiving vehicles moving to Kyzyl-Oi village through Too-Ashu pass, Susamyr. Too-Ashuu pass is a majestic place, which is 135 km away from Bishkek and lies at the altitude of 3400 m. The road, which connects the north and south capitals. This place has amazing landscapes, which will take your breath away. After the Too-Ashu pass, we proceed to natural treasure of Inner Tian-Shian, to Suusamyr valley, which is between Kyrgyz and Talas Ala-Too ranges. Kyzyl-Oi is quite different from the other mountain villages in Kyrgyzstan. It existed even before the Great Socialist Revolution, and has therefore kept its distinct Central Asian character with its reddish clay houses. Kyzyl-Oi is located in a narrow gorge on the riverside of the powerful Kokomeren River some 40km south of Suusamyr on the road to Kochkor Village and Son-Kol Lake. Accommodation and dinner at family guesthouse.
2 day, Kyzyl-Oi – Son-Kul Lake, 150 km
In the morning departure to Son-Kul lake. Son-Kul is an alpine lake in northern Naryn Province, Kyrgyzstan. It lies at an altitude of 3016 m, and has an area of about 270 km2 and volume of 2.64 km3. Lake's maximum length is 29 km, breadth about 18 km, and extreme depth f 13.2 m. It is the second largest lake after Issyk Kul Lake, and the largest fresh water lake in Kyrgyzstan. Its name, meaning "following lake", is popularly considered to refer to this relation. It is surrounded by a broad summer pasture and then mountains.There are no facilities on the lake, such as electricity and so on, but local herders will provide supplies and rent yurts. The area is inhabited and safely accessible only from June to September. There are a lot of horses and other animals and people live only in yurts. Here you will feel the real nomad spirit. We will arrange demonstration of national equestrian games Kok-Boru, Kyz-Kumai and Tyiyn-Enmei on Son-Kul Lake in order to feel nomadic life style. Dinner and accommodation at yurt camp.

3 day, Son-Kul lake – Naryn, 120 km
We will drive to Naryn town, capital of Naryn state through 33 parrots pass (3133 m). On the way, we stop at waterfall located on the bottom of the Pass and walking around. Continue driving to Naryn town. We will have felt show; local masters will show to the group process of preparation national carpet – Shyrdak. Shyrdak is a stitched and often colorful felt floor or wall covering, usually handmade in Central Asia. Kazakhs and Kyrgyz alike traditionally make shyrdaks, but especially in Kyrgyzstan, the traditional is still alive, and many of the products selling to tourists. Dinner and accommodation at hotel.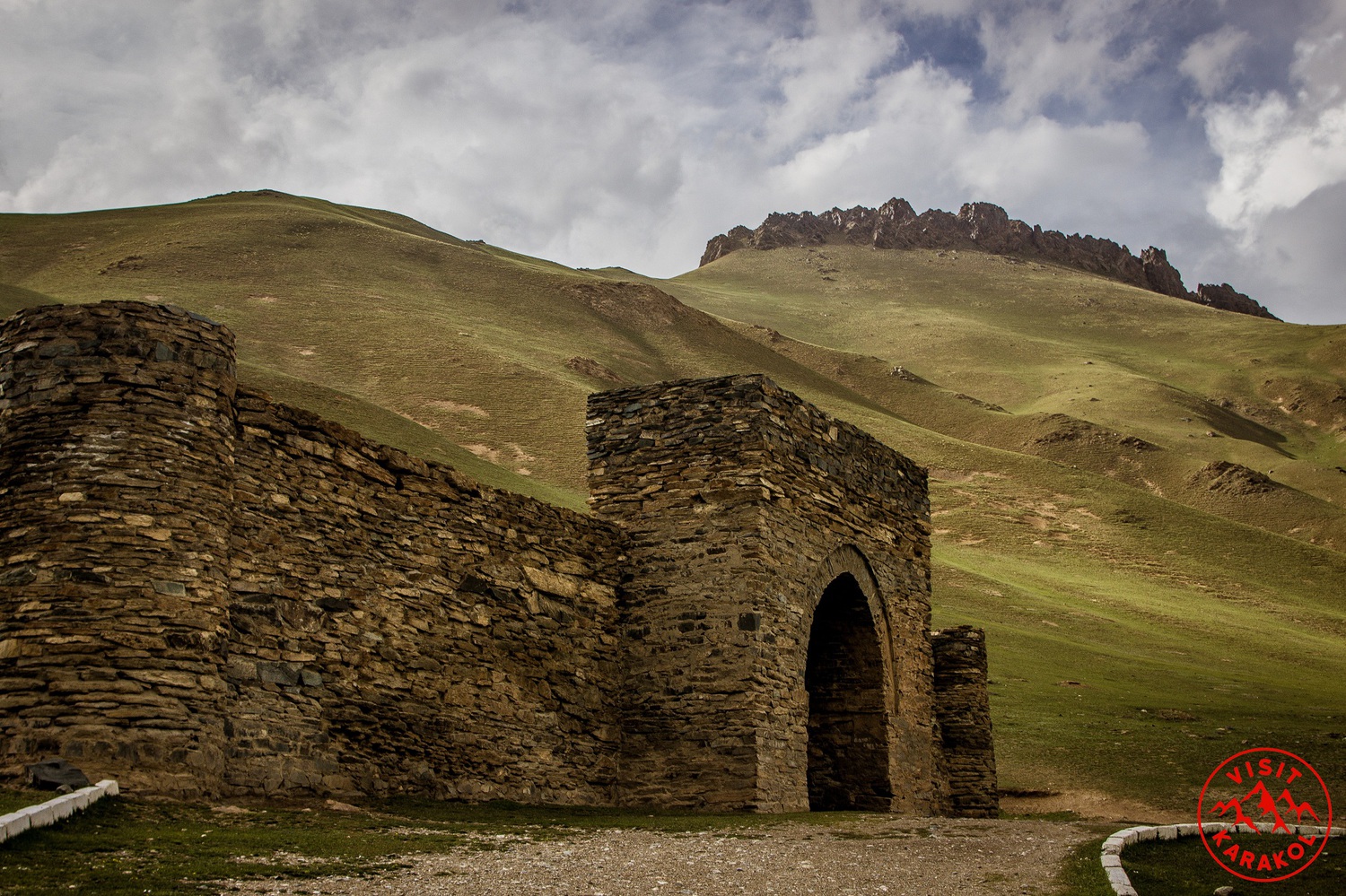 4 day, Naryn – Kel-Suu - Naryn, 300 km
We are moving early in the morning to the magic and mysterious lake Kel-Suu located at 3500 m elevation in the Tian Shan Mountains, probably most beautiful and scenic place in Kyrgyzstan. Köl-Suu is an alpine lake in At-Bashy District of Naryn Province of southeastern Kyrgyzstan, close to Chinese border. In these places, you can see a huge number of yaks, beautiful landscapes, Mountain Rivers, high mountains and glaciers.Kel-Suu lake is surrounded by steep cliffs on every side with a lots of caves, pits and small stone islands. If the water level in river are too high to pass via SUV (vehicle), we will cross-river on horses.Walking to the lake and feeling the majesty of this place. Moving back to Naryn, driving back to Naryn taking around same 5 hours and the scenery is stunning all the way with lovely marmots running on hills. Dinner and accommodation at hotel.
5 day, Naryn – Tosor pass – Tamga, 230 km
We will have exciting off road tour by highland road, which connects Issyk-Kul and Naryn regions. On the way, we will pass through Tosor pass, which is located on Terskey-Ala-Too range at altitude 3893m, where amazing view on Issyk-Kul Lake opens. Tosor pass is difficult enough for passing, steep descent and stony snowy pathways. On the way to Tosor pass, there is a village and encampment of ancient people, where probably different tools were produced. On arrival main highway, we will move to Tamga village accommodation and dinner in family guesthouse.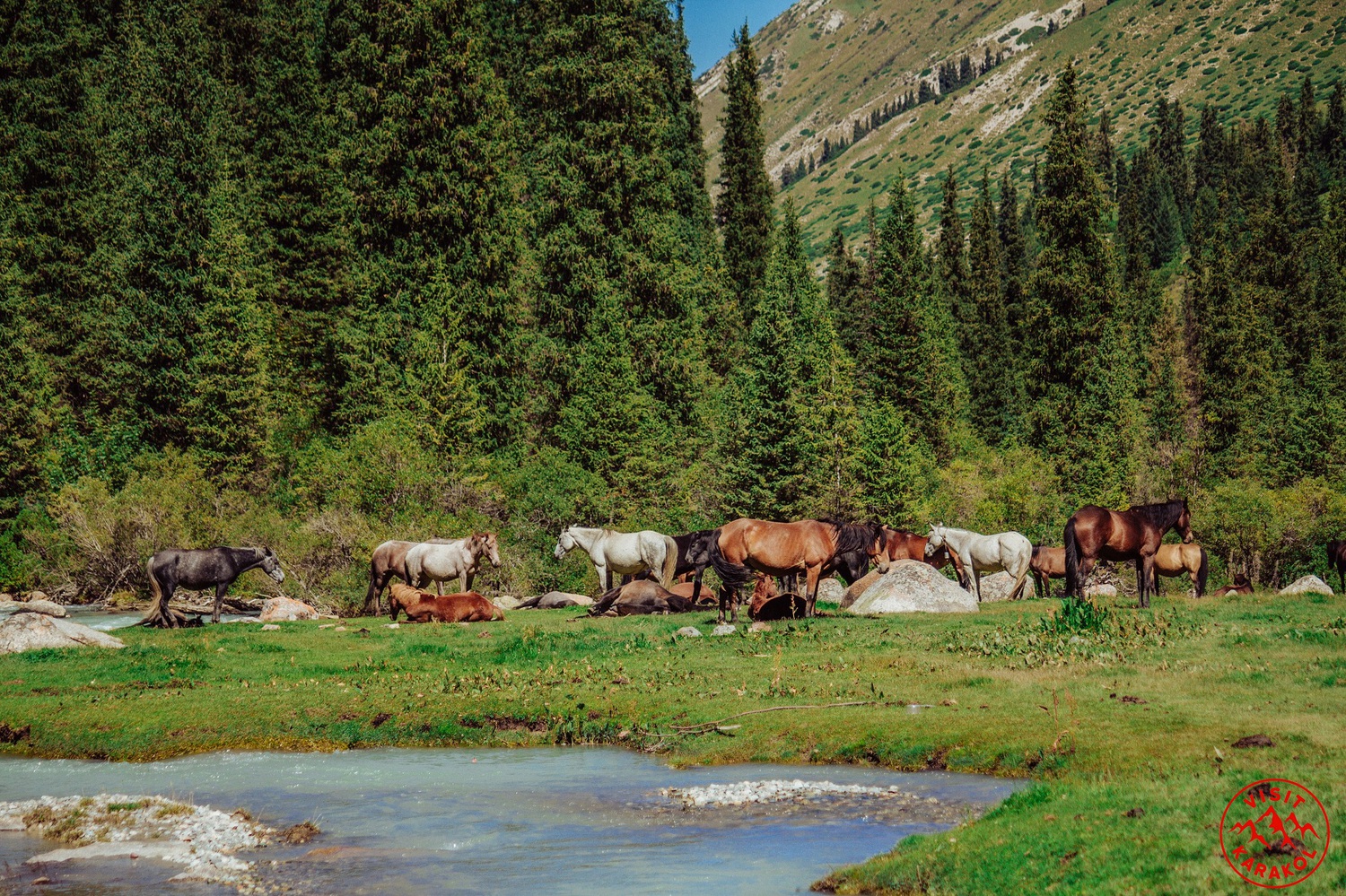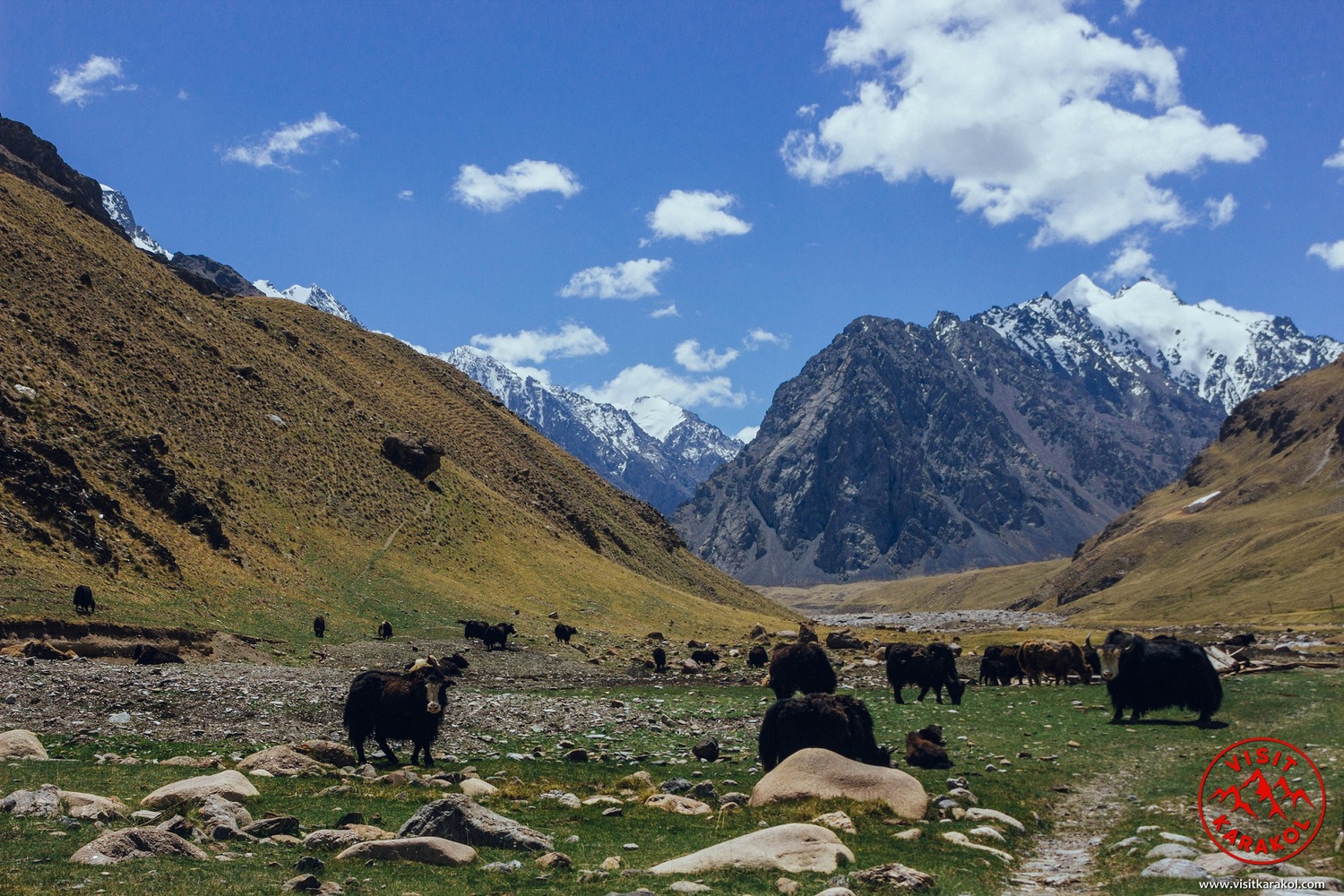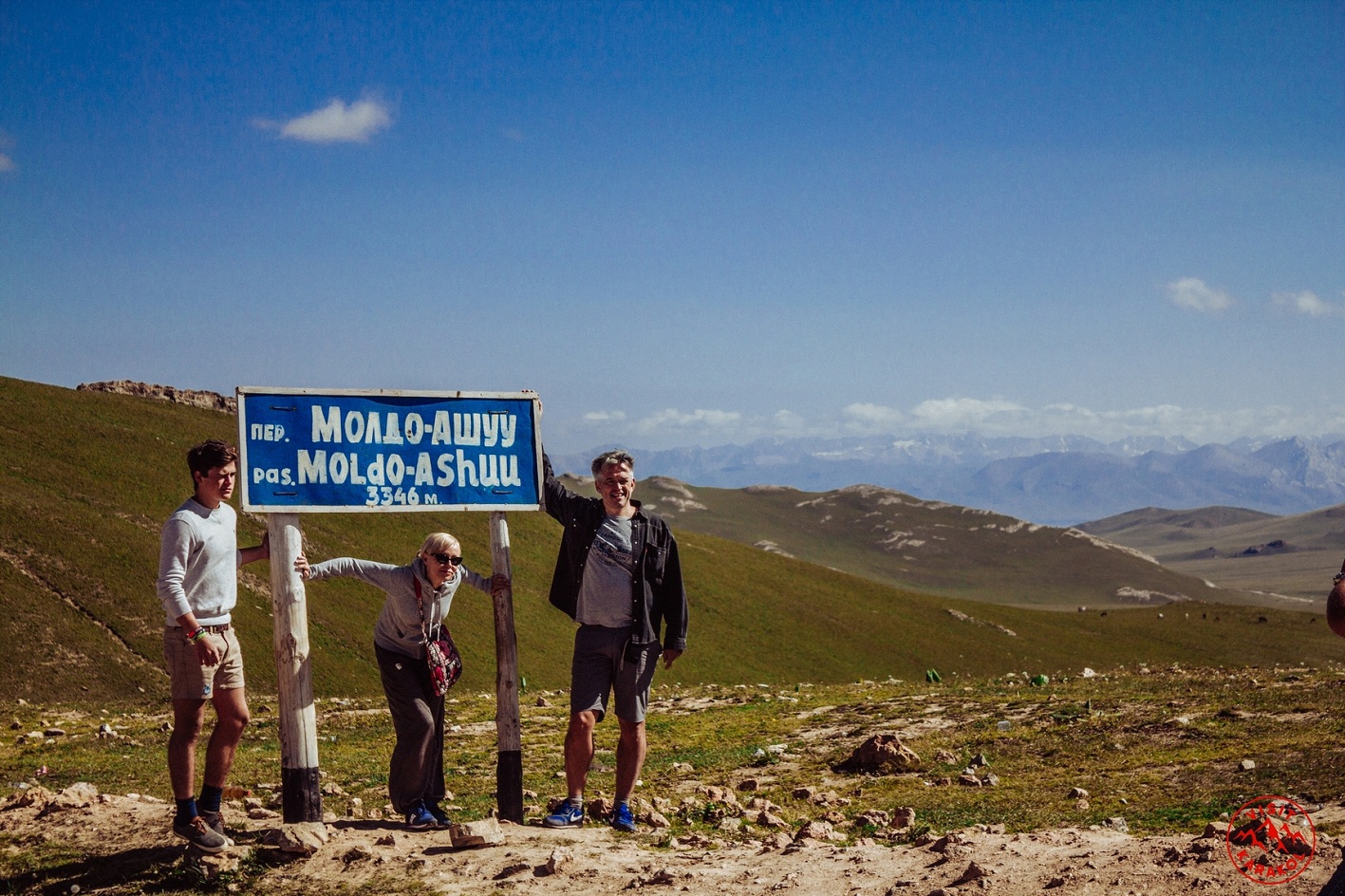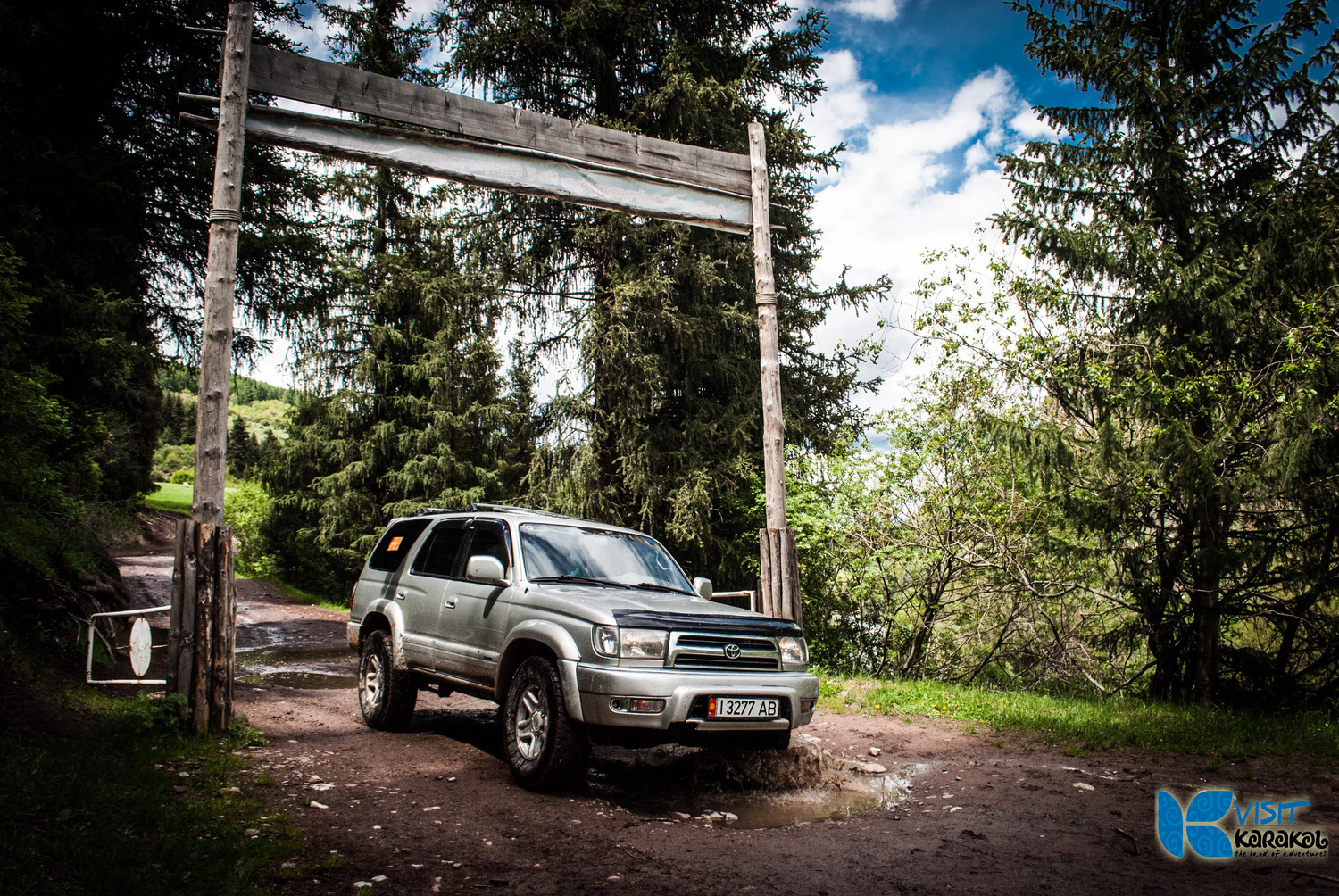 6 day, Tamga – Djety-Oguz – Karakol, up to 150 km
Falconry hunting demonstration on the rabbit, additionally famous hunter Mr. Ishenbek will tell in details about the hunting on wild animals with the help of falcon. Next point is Djety-Oguz. On the way, we will visit famous rocks Broken Heart, Seven Bulls, brief walking in Djety-Oguz Canyon, which looks like small Grand Canyon. Further, we will proceed by cars to Kok-Jayik valley and then walking to the waterfall which name is Lady's Plat (40 min). Reaching Karakol town, accommodation and dinner in hotel.
7 day, Karakol – Altyn-Arashan – Karakol, 60 km
We will visit beautiful valley Altyn Arashan. The Russian Military truck will bring us to Altyn-Arashan valley on bumpy road. Tourists from all over the world praise this valley. Altyn-Arashan is located 30 km away from Karakol by impassable but very beautiful route along Terskey Ala-Too range. We will take hot bath with radon water and excursion to wild hot springs. Peak Palatka 5020 m is visible from Altyn-Arashan. Back way on the car to Karakol and dinner. We will have folk show of popular local group Azem after dinner, who will play on the national instruments and sing national Kyrgyz songs with explanations. Accommodation at hotel.

8 day, Karakol – Cholpon-Ata, 180 km
On the way to Cholpon-Ata along the north Shore of Issyk-Kul Lake, we will visit Semenov gorge with further proceeding to Grigoriyev and Simenov gorge and visit small mountain lakes. Lunch at restaurant in Cholpon-Ata town. Check in to hotel. Afternoon free time to swim in Issyk-Kul Lake. Dinner at hotel.
9 day, Cholpon-Ata - Bishkek, 270 km
Set off to Bishkek. Arriving to Bishkek through Boom valley, lunch and city tour. We will visit Osh market, Main Square and Oak Park. Accommodation in hotel. Cleaning and preparation of cars and give it back to car rent company. Festive dinner in traditional Kyrgyz style restaurant Supara.
10 day, Bishkek- Manas airport
Meeting in the hotel. Transfer to the airport Manas. Give vehicles back. Finish of service.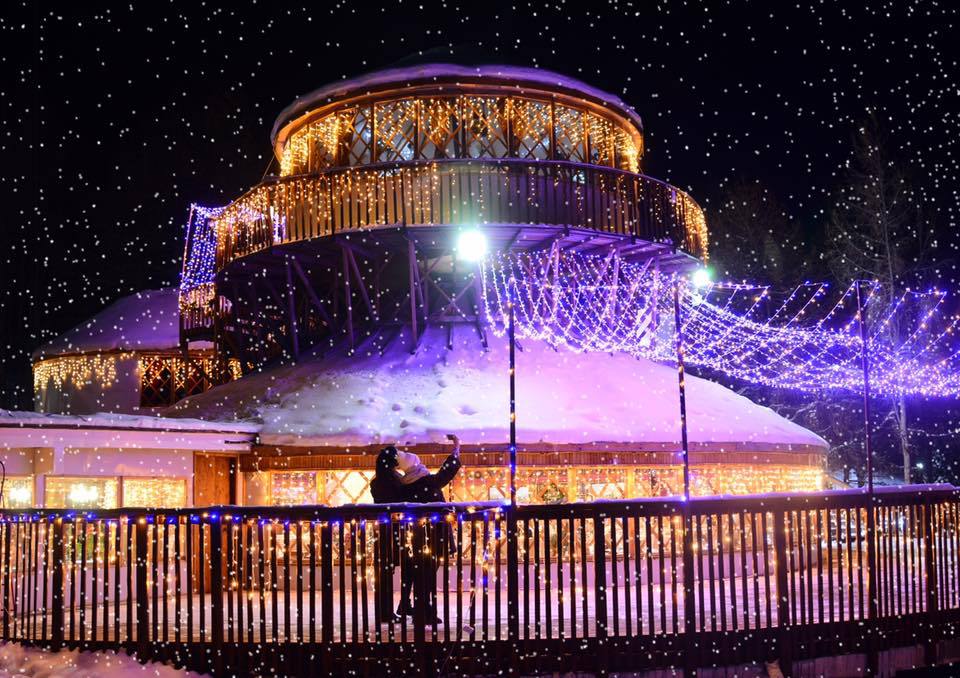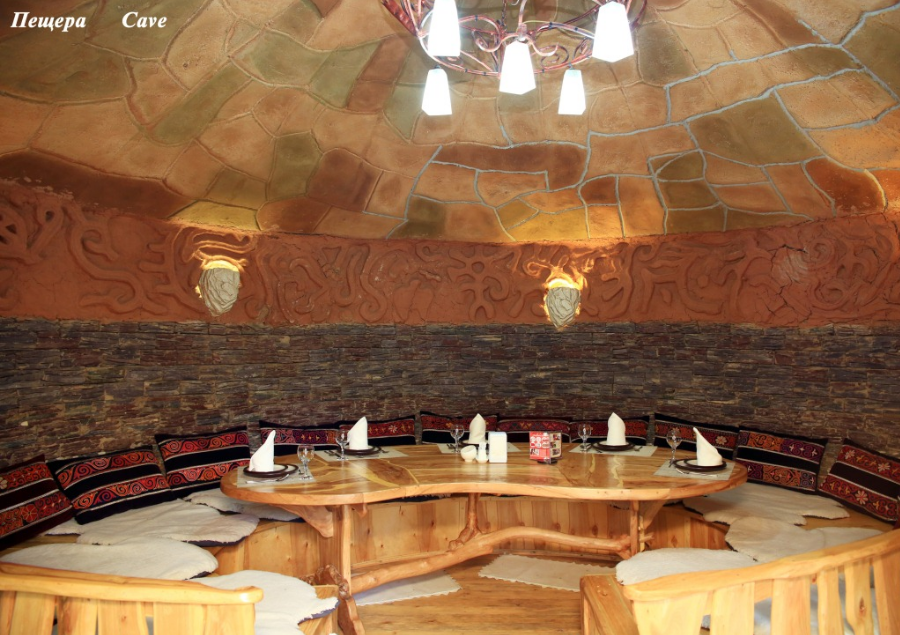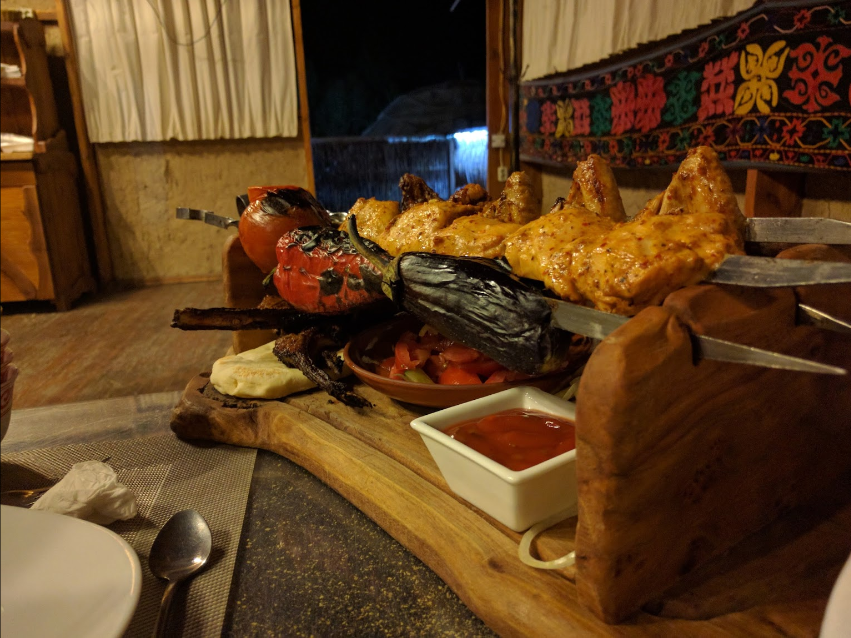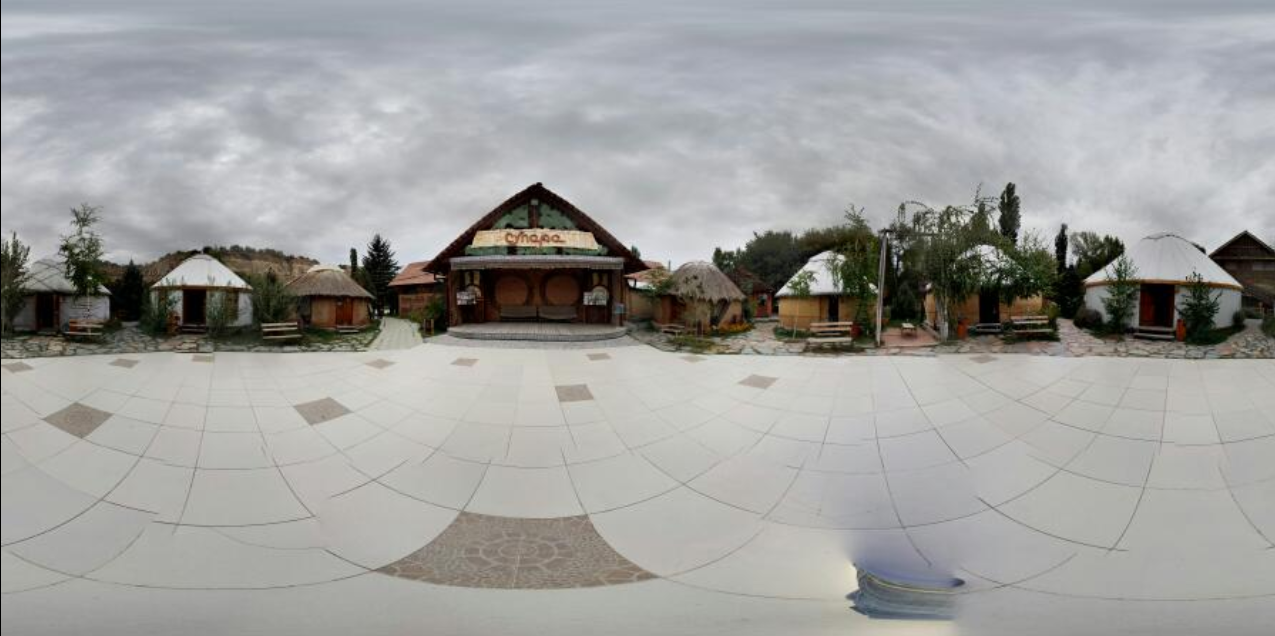 Price including:
Meeting at the airport and transfer back to the airport at the end of the program
Vehicle rent (SUV) during the full period of tour (Toyota 4runner/Sequoia/GX470)
English speaking guide, mechanic and cook on technical SUV
Three meals a day during the tour according to the program
Festive dinner in traditional Supara restaurant (except alcohol drinks)
Double or Twin accommodation and dinners in hotels and guest houses
Accommodation at yurts (four people in 1 yurt)
Admission fee in national valleys, museums and sights
Folk show in Karakol
Felt show in Naryn
Falconry hunting demonstration in Tamga
Demonstration of national equestrian games in Son-Kol lake
Petrol
Border permits to visit Kel-Suu lake
Price not including:
Insurance
Alcohol drinks
Other expenses
Note:
In addition you need to deposit 500 $ to the car rental company, in case of detection of small defects on the car obtained during the tour, the amount of money proportionate to the amount of maintenance will be deducted. In case of absence of defects, the full sum will be returned. In case of serious damage of the car due to your incorrect actions and other circumstances, which caused serious damage or complete unsuitability of the car, you will need to pay additional $ 500, the rest expenses will be covered by insurance company. At least 3 years of driving experience and age over 25 years is required.