Visit Karakol

,

Kyrgyzstan

,

Karakol

,

Gagarina st.

,

28/26

,

722200

Our unique, handmade felt products are made by two ways, wet and needle felt techniques. One of the most known ways is wet felting technique, which requires only wool, soap, and warm water. Using these usually available materials, our OVOP producers make different kinds of beautiful products as pouch, bags, coasters, mat and so on. OVOP Association's products' training are holding at our office. Producers come to our office and learn the technique. After training, if their technique is approved, OVOP Association gives orders by providing of wool. Our felt products are made by 100% natural dyed merino wool and OVOP team's passion. Please enjoy our handmade products in our shops and mini stands in Bishkek and Karakol!
Technique of Felt felting
The felt products of OVOP Association are all handmade, nicely decorated and produced out of 100% local fine wool. The peculiarity of most of our felt products, is that they are conjoint and there is no single stitching in them. It is achieved by the special technique called wet felting technique.In addition, felting needle technique is also being used in producing such products as felt animals & others.Another significant feature of our felt products is that we rely only on natural dies made from sainfoin grass, woad, nut husks, onion shells, apricot leaves, madder grass and many others.One can choose from a range of natural colors starting from white, grey, green and orange, blue and red.All our felt products are durable, attractive, unique and beautiful. These are liked by all and can be wonderful gifts to people of all ages.Our producers make sure that the best quality goods are provided for the customers!Please, enjoy the naturalness and variety!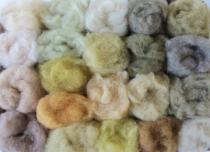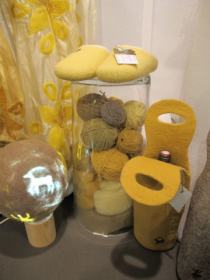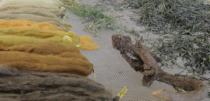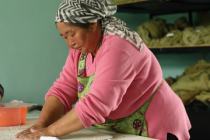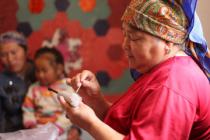 Natural dyes for our productions
«ISSYK-KUL BRAND» SHOP, KARAKOL
Our contacts:
Kyrgyzstan, Issyk-Kul region, Karakol street. Toktogul (next to the supermarket "Caravan")
Tel: +996 (555) 402452 Tel: (03922) 54357, (03922) 51601
E-mail: ovop.kyrgyzstan@gmail.com, nargizaerkin@gmail.com

«ISSYK-KUL BRAND» SHOP, BISHKEK
Our contacts:

Kyrgyzstan, Chuy region,Bishkek, pr. Chui 114 (CMC building "Dayyr")
Tel.: +996 556 504 503, +996 772 330 136
E-mail: ovop.kyrgyzstan@gmail.com, nargizaerkin@gmail.com

The center «One Village One Product» in Bishkek
Our contacts:
Kyrgyzstan, Chuy region, Bishkek. Toktogul st. 140 / Koenkozova st. (Near cafe "Relax")
Phone: +996 556 504 503, +996 772 330 136
E-mail: ovop.kyrgyzstan@gmail.com nargizaerkin@gmail.com