Visit Karakol

,

Kyrgyzstan

,

Karakol

,

Gagarina st.

,

28/26

,

722200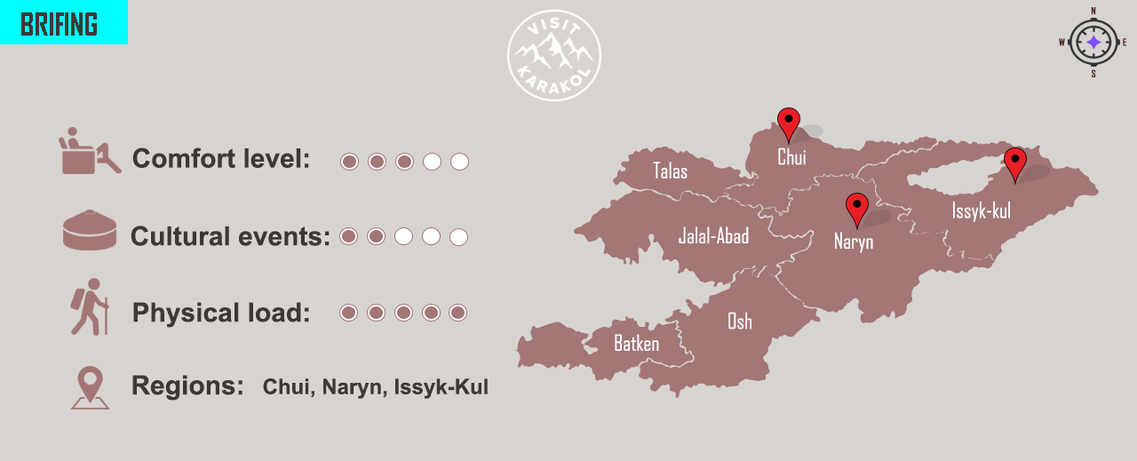 Horseback riding program: Nomad's Trail
Duration: 13 days
Season: June to September
This program offers to horseback riders to stroll through mixed terrain in three states of Kyrgyz Republic, Chui, Issyk-Kul and Naryn. Horseback riding will be through mountains, high passes and come close to picturesque snowy summits of high summits. During tour you will enjoy with beauty of such highlights as Issyk-Kul, Son Kul and few other small lakes high in the mountains.
Program:
1 day. Bishkek – Burana – Chon-Kemin, up to 170 km
Meeting at airport and driving to Burana tower. The tower, along with grave markers, some earthworks and the remnants of a castle and three mausoleums, is all that remains of the ancient city of Balasagun, which was established by the Karakhanids at the end of the (XI - XIII вв.) century. We will make radial trekking to Konorchok canyons on the way (if weather will be open). We will walk from main road in Boom valley through narrow dry gorge and a maze of rocks scattered over a dry riverbed. In the canyons, you'll see red sandstone columns which looks like Grand Canyon in Colorado, US! Arriving to Chon-Kemin village, dinner and accommodation in guesthouse.
2 day. Horseback riding to Kol-Kogur lake
We are making Horseback riding to Kol-Kogur Lake, which is hidden deep in Kungei Ala-Too Mountains. The nature around Kol-Kogur is untouched and natural, there are forests of fir and there living wild animals such as Turkestan lynx, marals, and golden eagles. We will cross-river by horses in the beginning and continue our trek by walk or by horses (optional), it is isolated lake and possible to get only by foot. Overnight in tents and dinner around the lake.
3 day. Horseback riding back to Chon-Kemin village
We will ride back to Chon-Kemin village closer to noon, after enjoying with beauty of the mountain lake. Dinner and accommodation in guesthouse.
4 day. Chon–Kemin – Semenov gorge – Karakol, up to 350 km
Moving to Semenov gorge, which is located on the north Shore of Issyk-Kul Lake. After arriving to valley radial trekking to Sut-Bulak Lake (if you want to ride a horse, we will decide it on the place). Picnic at the picturesque lake and continue our trip to Karakol. After arriving short city tour in Karakol. Accommodation in guesthouse. Dinner in local restaurant.
5 day. Karakol – Altyn-Arashan, 30 km
We are leaving to beautiful valley Altyn Arashan for 3 days. Meeting with horse guide and riding horses to Altyn-Arashan valley. Altyn-Arashan valley is praised by tourists from all over the world. We will take hot bath with radon water upon arriving. Dinner and accommodation in guesthouse.
6 day. Altyn-Arashan – Anyr-Tor - Altyn-Arashan
Radial horseback riding to Anyr-Tor valley, where two big and two small mountain lakes are located. One of the main sights is a small lake, where possible to see wild ducks, different birds and other mammals. Lunch on the way. On arrival to Altyn- Arashan, hot relaxing hot springs will be waiting for you. Dinner and accommodation in guesthouse.
7 day, Altyn-Arashan – Karakol, 30 km
Returning to Karakol with descending on the horses by Altyn-Arashan valley through Kok-Tuz valley. You will see panoramic view on Karakol and Issyk-Kul Lake from the top of Sary-Byltyk mountains. Dinner and accommodation in guesthouse.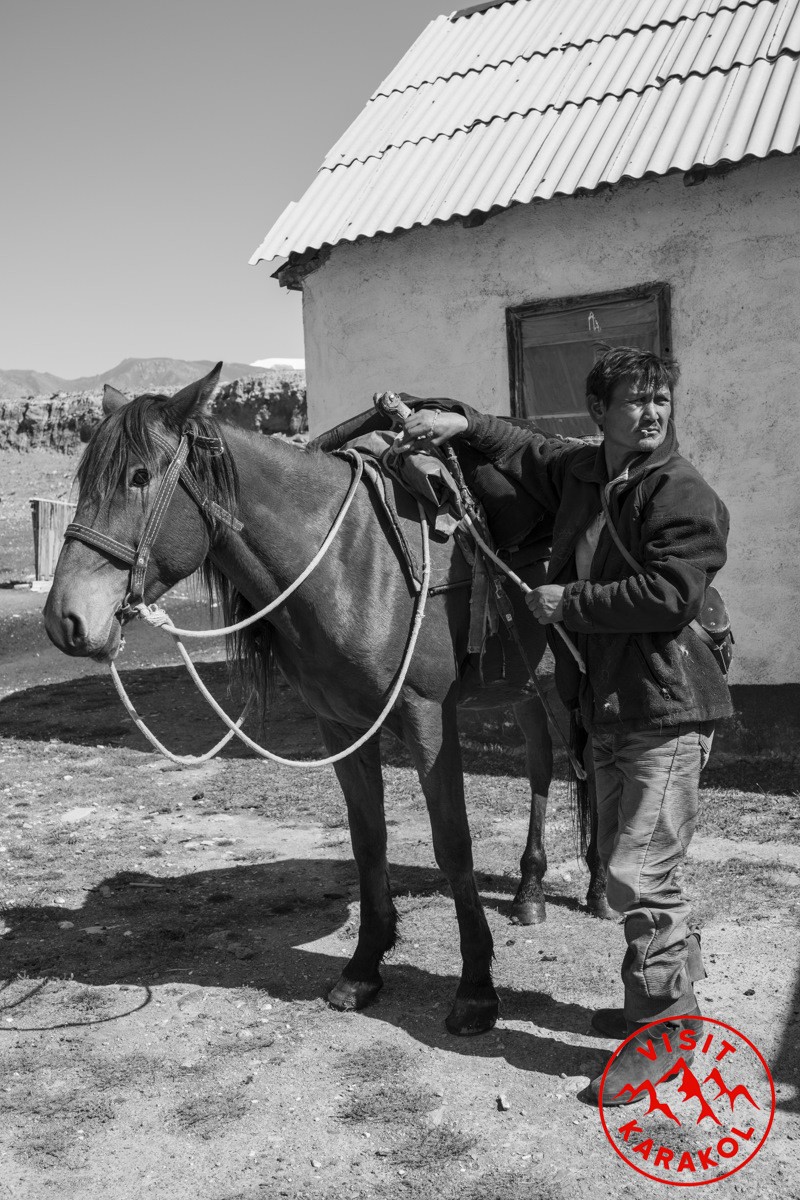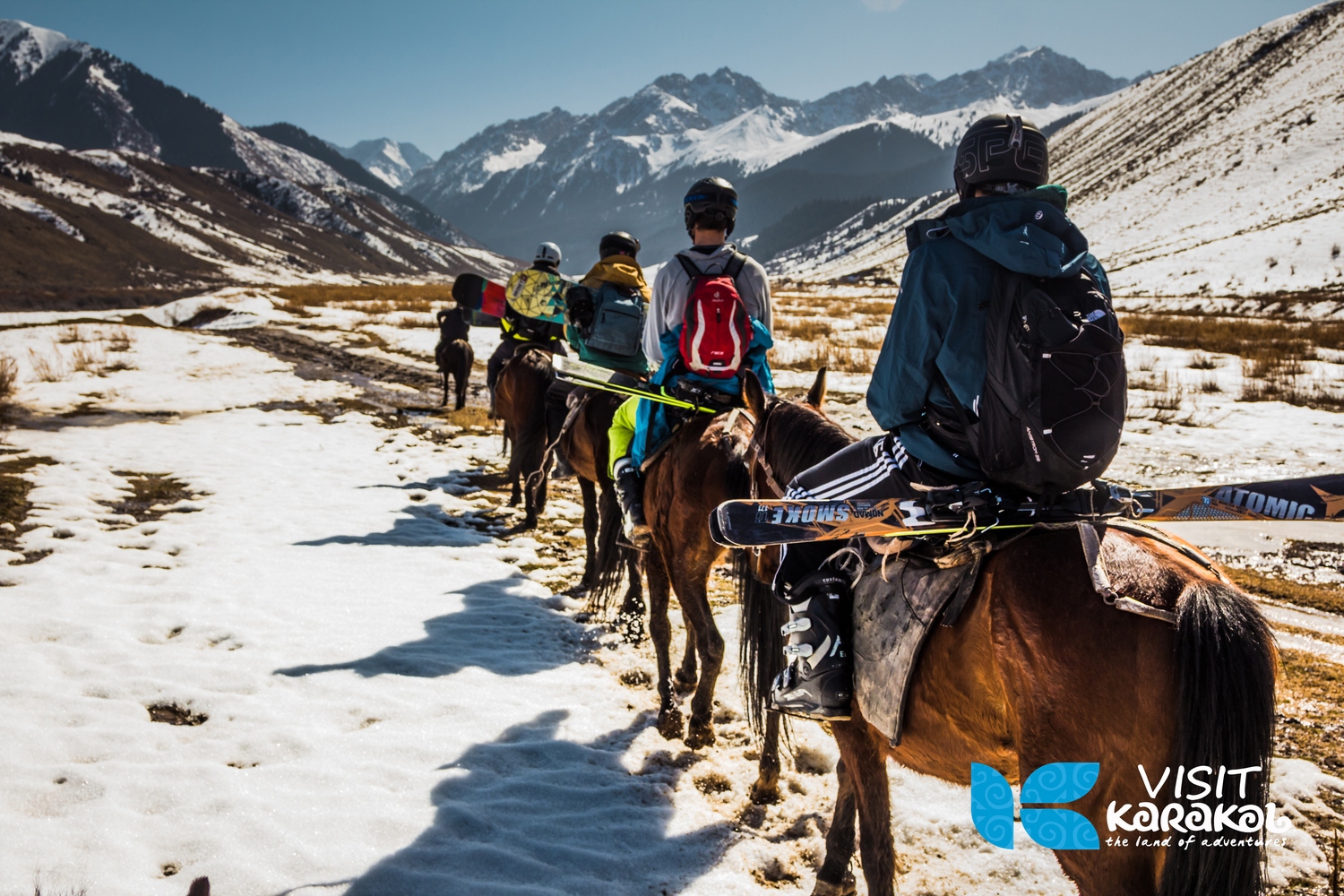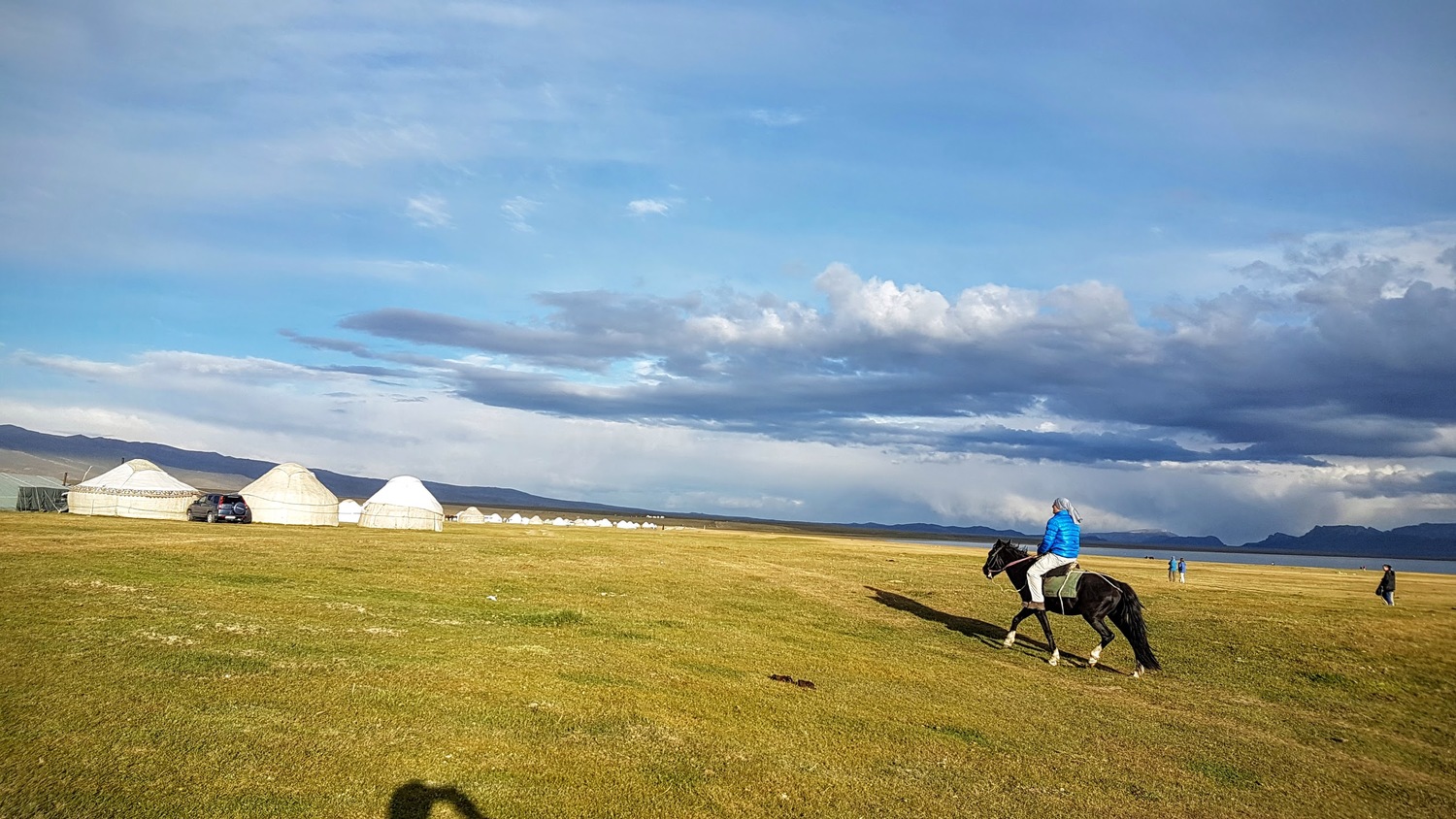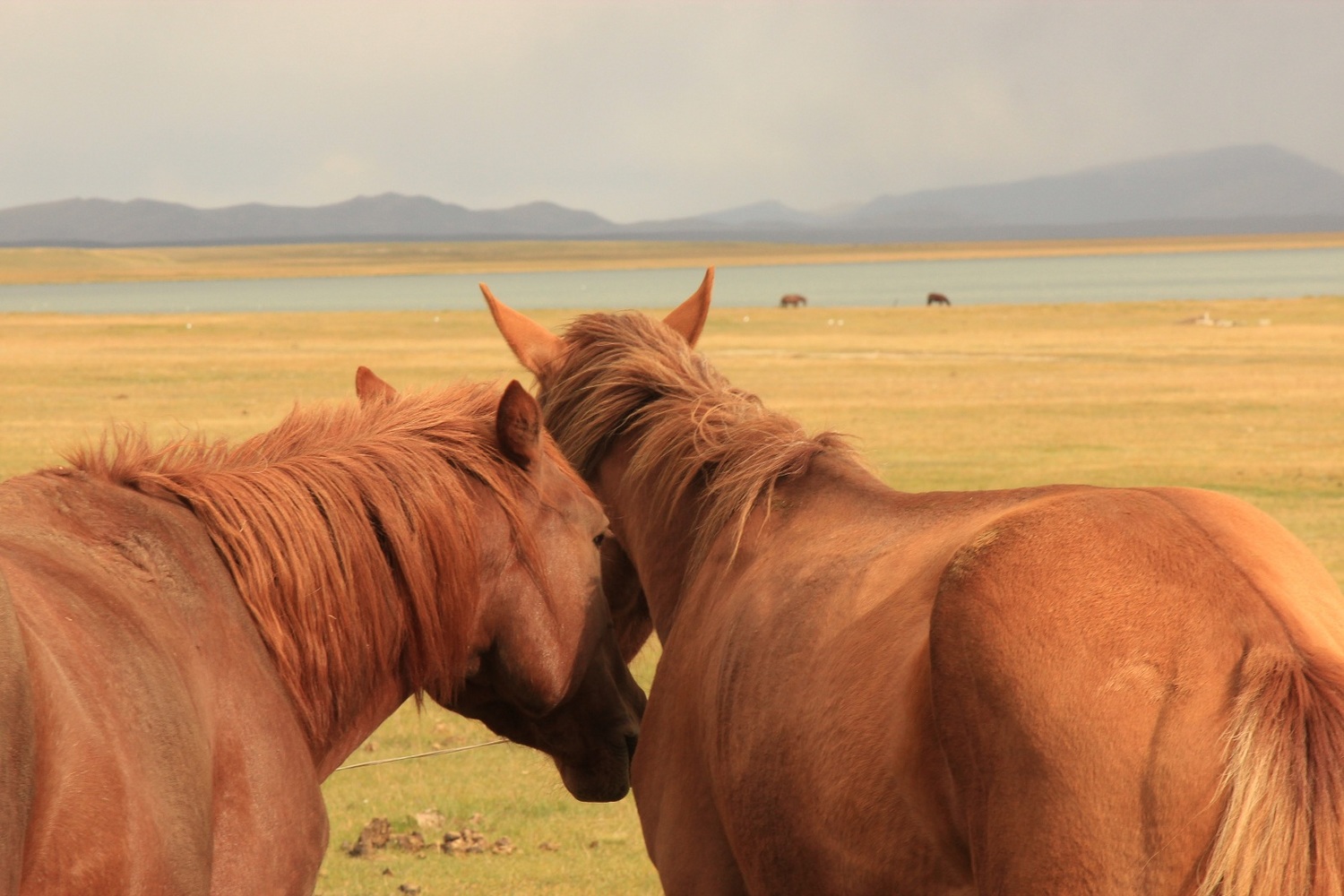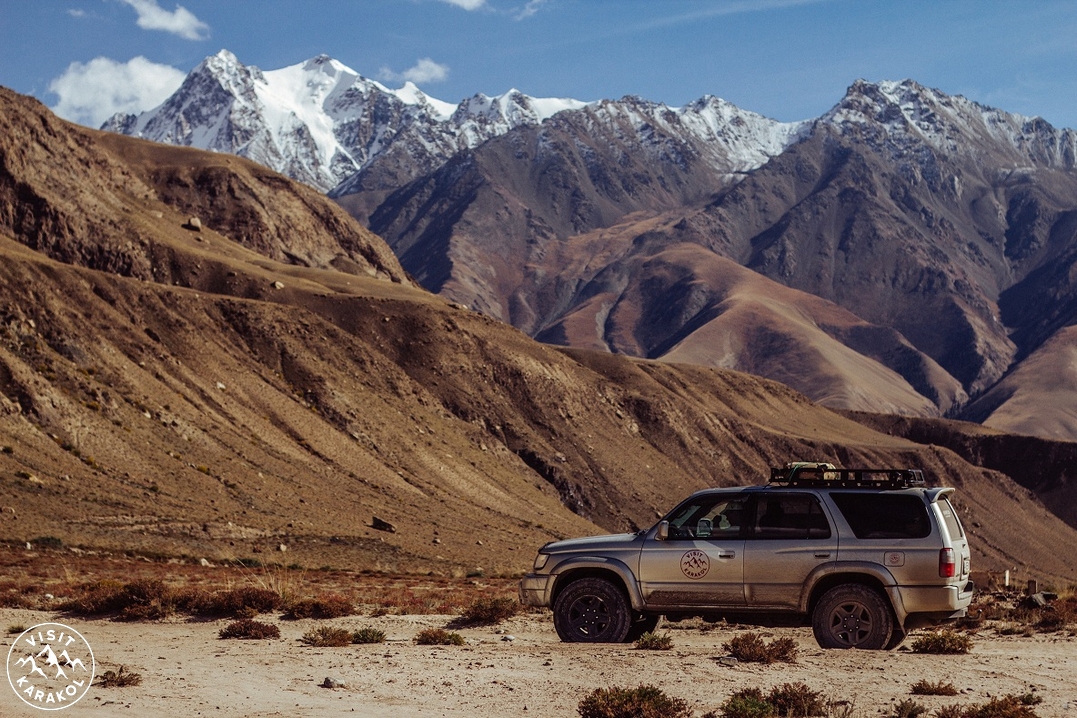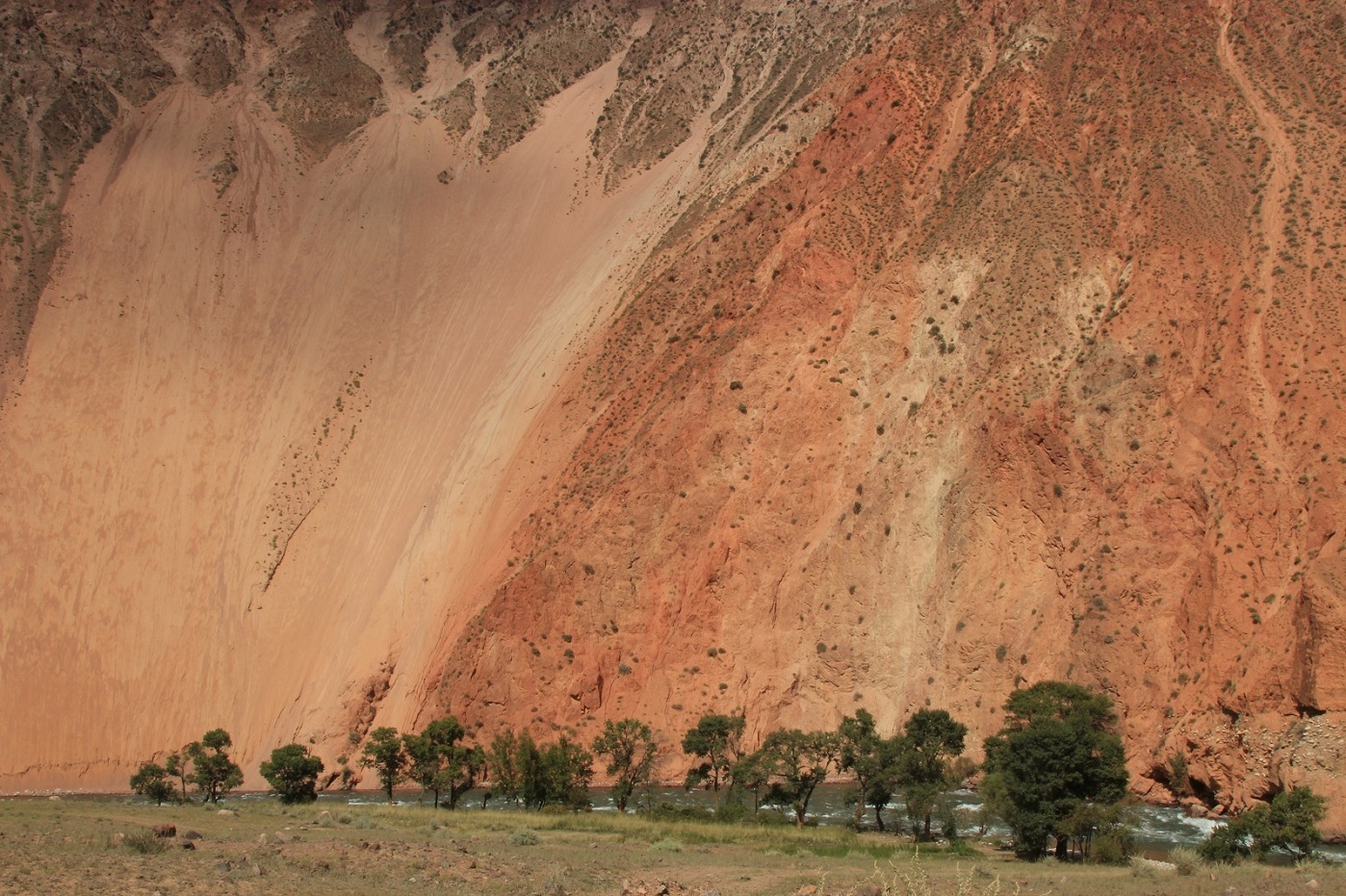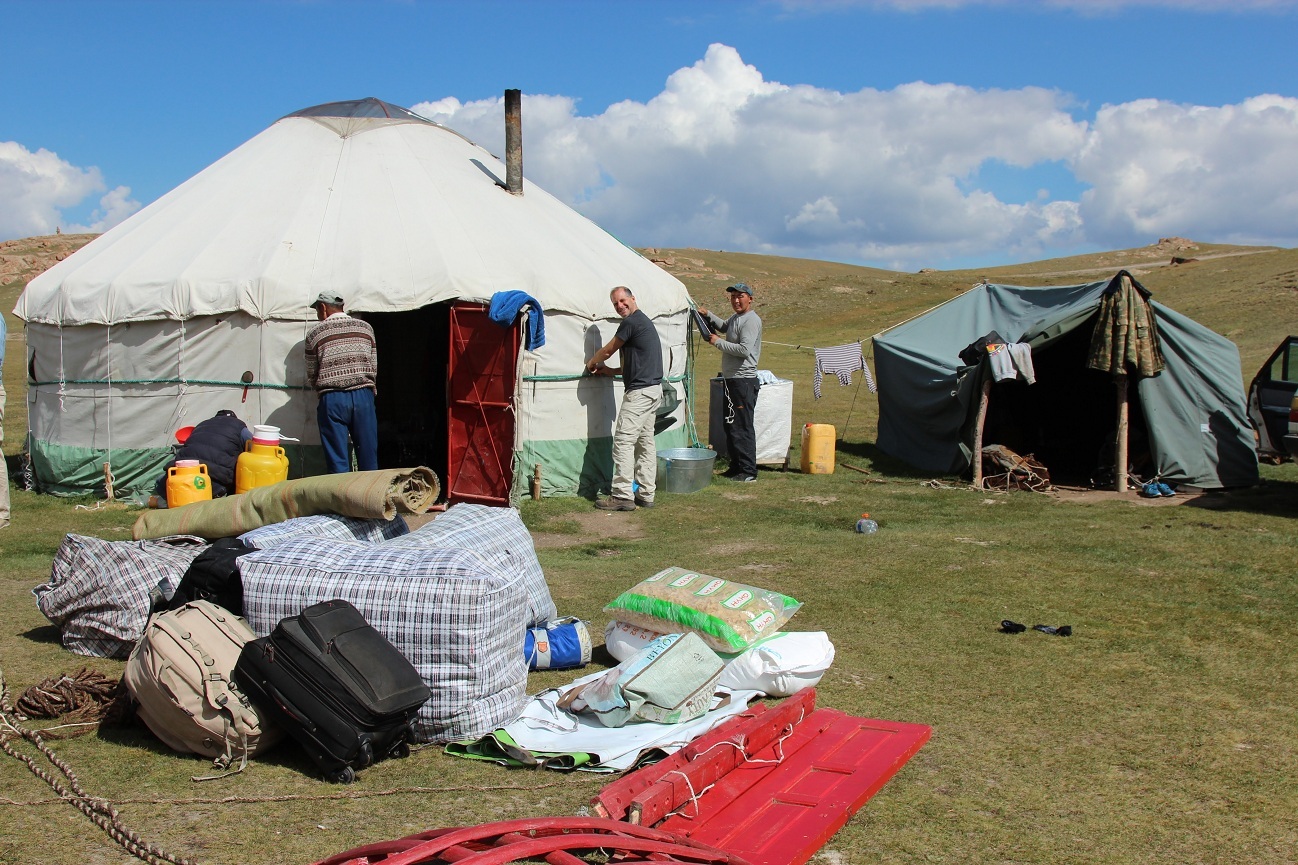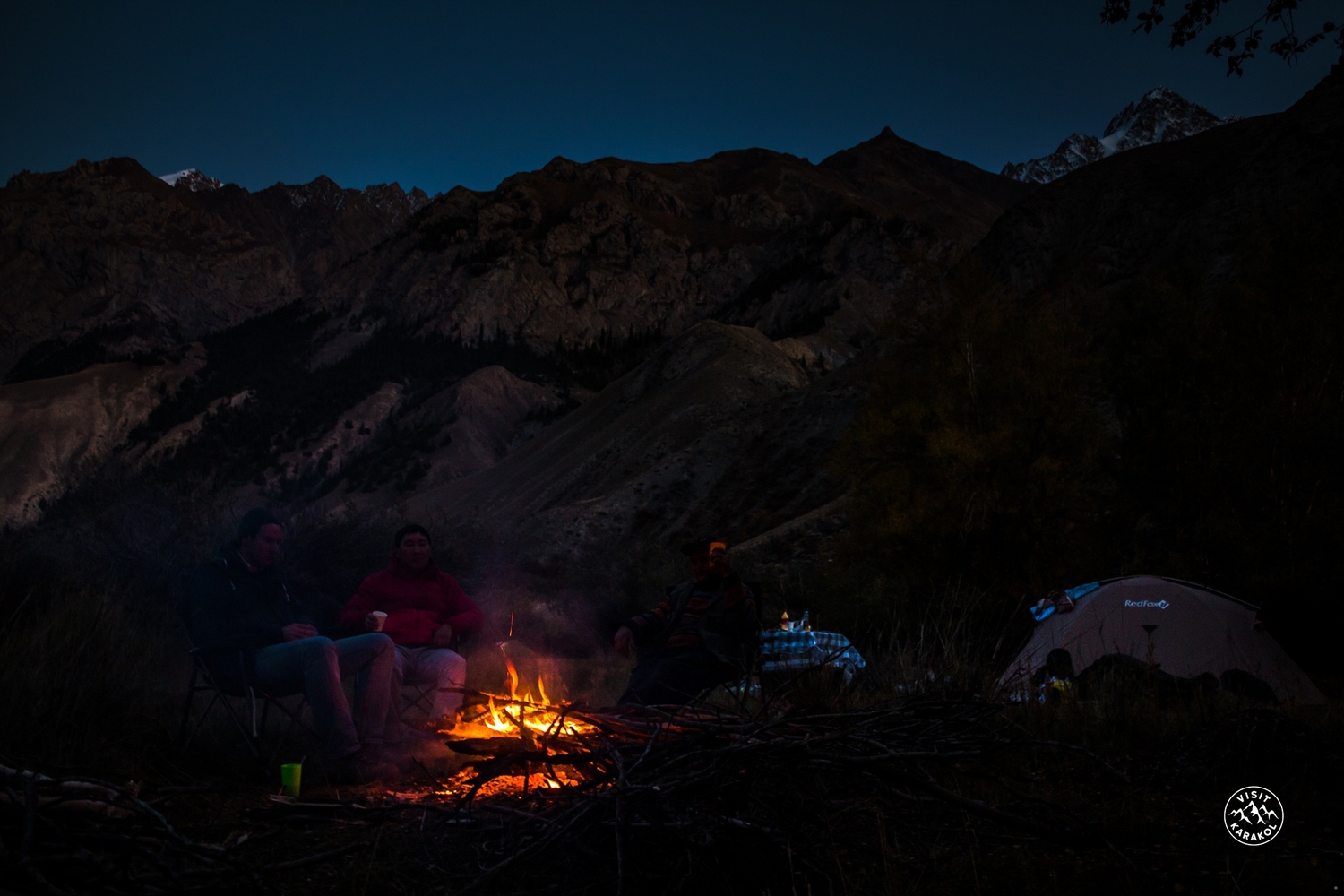 8 day, Karakol - Chon-Kyzyl-Suu valley - Kichi-Kyzyl-Suu
Driving to Chon-Kyzyl-Suu village, where will be our next point of horseback riding. Meeting with new horseback riding team. Riding the gorge before proceeding with the pass that leads to the gorge Kichi-Kyzyl-Suu valley. We will ride through alpine forests, firs and see many mountain flowers. We reach the lower reaches of the gorge and camp near the river Kichi-Kyzyl-Suu. Night in tents.
9 day, Kichi-Kyzyl-Suu – Juukuchak - Bokonbaevo
We are opening new Alpine valley Juukuchak. The way goes up to the Zhumatai pass (3325 m). The gorge was passed by the adventurer Ella Maillart in 1932. Arriving to local hot springs made in national yurt. Swimming in the radon hot spring and driving to Bel-Tam yurt camp located on the south shore of Issyk-Kul lake. Dinner and accommodation in Bel-Tam yurt camp.
10 day, Bokonbaevo - Son-Kul Lake, 250 km
Morning drive to Kochkor village, where we will visit the craft center and have a lunch. Driving further to Son-Kul Lake. Ascent to Kalmak Ashu pass (3446 m), meet with modern nomads families, their cattle and yaks. Night in a yurt camp.
11 day, Son-Kul lake – Kyzyl Oi village, up to 150 km
We will have 3 hours horseback riding to top of mountain in order to see panoramic view to Son-Kul lake and then after lunch we proceed further to Kyzyl-Oi village via Kara-Keche pass, which is on the altitude of the 3384m. This pass is popular for cyclists and off-road lovers. Kyzyl-Oi is a mountain village located at the altitude of about 1800 meters above sea level in the valley of the mighty river Kekemeren. Here you can see an extraordinary landscape of majestic mountains surrounding the village. Accommodation and dinner in family CBT guest house in Kyzyl-Oi.
12 day. Kyzyl-Oi – Bishkek, 250 km
We proceed to natural treasure of Inner Tian-Shian, to Suusamyr valley. Suusamyr is one of the best grasslands in Kyrgyzstan. The pass attracts many alpinists, ski lovers and simply people who love fresh mountain air. Further, our road will pass through majestic Too-Ashuu pass, it lies at the altitude of 3400 m. That road connecting the north and south capitals. You could see amazing landscapes and good few to Suusamyr valley. Arrival to Bishkek. Festive dinner. Accommodation in hotel 3*.
13 day. Bishkek – airport Manas, 30km
Early depart to airport Manas. End of service.