Visit Karakol

,

Kyrgyzstan

,

Karakol

,

Gagarina st.

,

28/26

,

722200


Guest house «Vip Travel»
Yurt village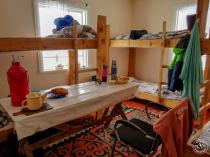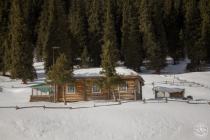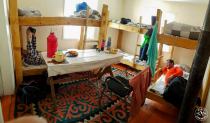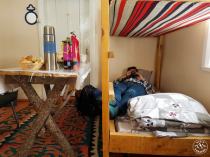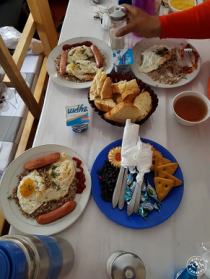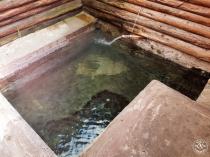 Guest house «Vip Travel» is located in one of the picturesque gorge Altyn-Arashan.
This resort is renowned for its unique natural beauty, majestic mountains, raging mountain river, clean air, stunning scenery, where the atmosphere of tranquility and solitude with nature!
Terms of the guest house:
Breakfast
Lunch
Dinner
hot spring shower
free parking
shuttle services
Free accommodation for children under 5 years
Phone calls local, long distance and international
kitchen for self-catering
The conditions in the yurt:
bed
a blanket
pillow
bake
hanger
electricity
Conditions in the rooms:
Extras
Blankets
Bed
Mirror
Table
Hangers
Additional facilities and services:
In the yard of spring water
Horse Rentals
Guide services
Kymyz therapy
Souvenirs
The staff speaks in 4 languages: English, Russian, Turkish and Kyrgyz
Heating: solid fuel
Rooms: three rooms - 6-bed
Capacity: 40 people
Altyn Arashan, Anyrtor lakes in 4 minutes!
Обработка видео...
Our contacts:
Address: Resort Altyn Arashan
Phone: +996 552 55 44 49, +996 707 49 5544, +996 3948 60395
E-mail .: orozbaev-75@mail.ru
Prices for accommodation and services
Title
Description
Price ($1-69 som)
Guest House
one person
500 som / $7,2
Place for tents20 places
per person
100 som / $1,4
Tent rental
per person
200 som / $2,8
Hot spring
per person
200 som / $2,8
Breakfast
per person
150 som / $2.17
Lunch
per person
250 som / $3,6
Dinner
per person
250 som / $3,6
Horse Rentals
per person
1 hour - 300 som / $ 4.3
1 day - 1,000-1,500 soms / $14 - $21
Guide services
2000 som / $29