Visit Karakol

,

Kyrgyzstan

,

Karakol

,

Gagarina st.

,

28/26

,

722200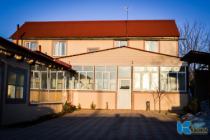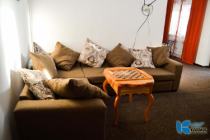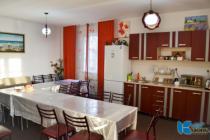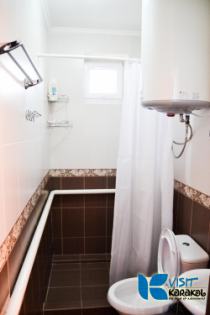 Guest House «Sakura»
Guest house "Sakura" offers accommodation in Karakol.
The cozy house is ideal for family and for friends.Clean air and the cozy atmosphere of the house will take a break from the bustle of the busy city. We offer meals and desserts made from natural products. "Sakura" is located in a quiet area of ​​the city of Karakol.
For those interested in winter sports, ski-base Karakol in 30 minutes away.
Terms of the guest house:

breakfast
dinner
bath
Free parking for 7 cars
WasherServices laundress / ironingWi Fi,
shuttle service
Free accommodation for children under 5 years50% discount on accommodation for children from 6 to 12 years
Phone calls locallong distance and international
kitchen for self-catering
hair dryer in each room
there is a common fridge and electric kettleshookah
Board gamesdrying for skis and bootsTV in every room
Conditions in the rooms:
TV, extra blanketsslippershairdryer flooring carpetin each room bathroom
Heating: electric and solid fuel
Types of rooms:
three numbers - 3-local
three numbers - 2 local
Capacity: 15 people
Our contacts:
Address: Kyrgyzstan, Karakol, Akyykat st. 33
Phone: + 996558007001 + 996555312036