Visit Karakol

,

Kyrgyzstan

,

Karakol

,

Gagarina st.

,

28/26

,

722200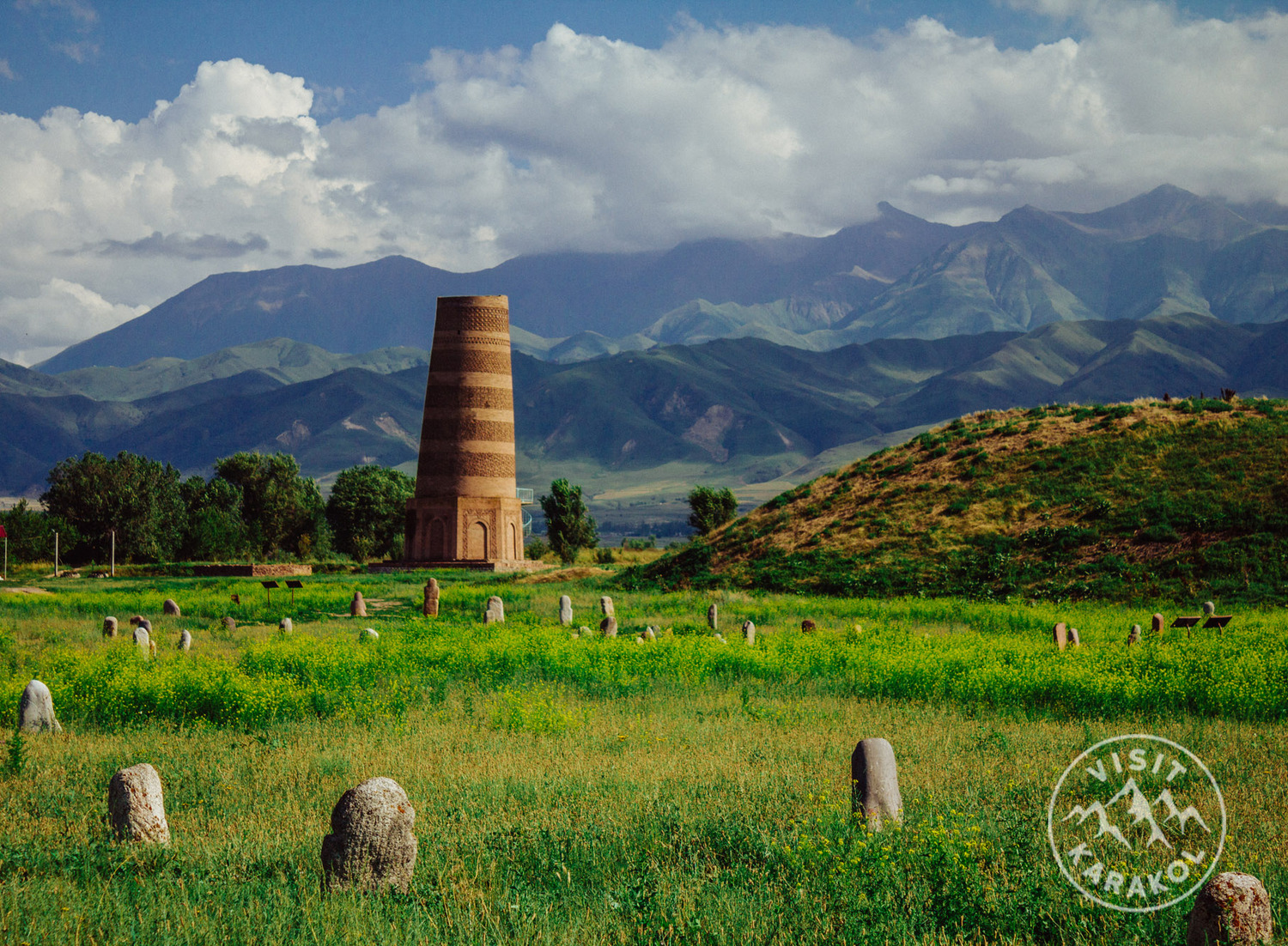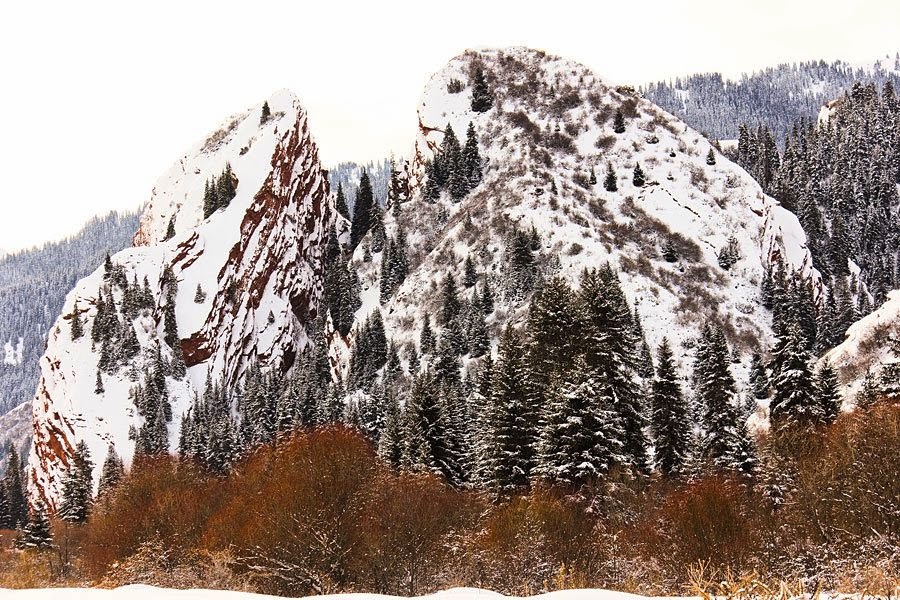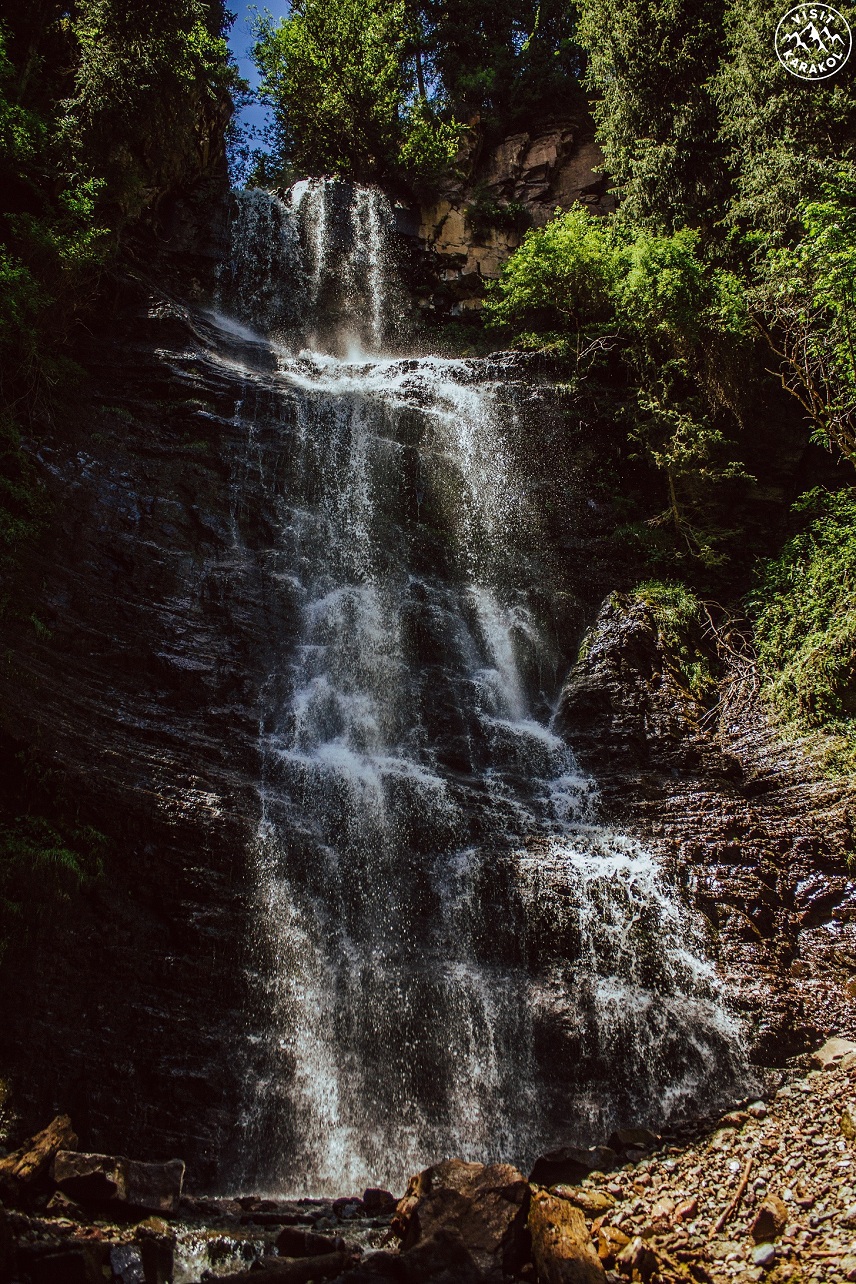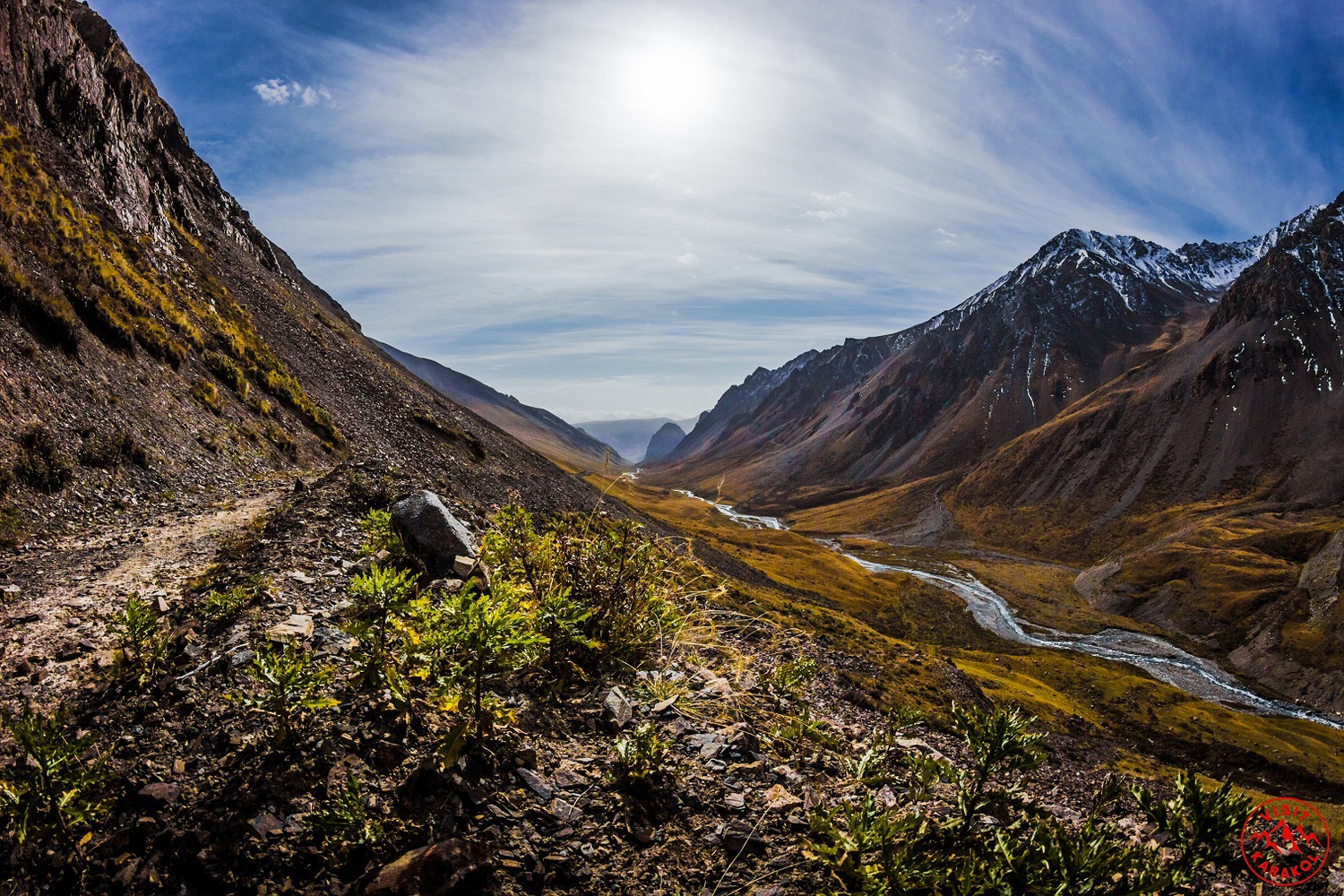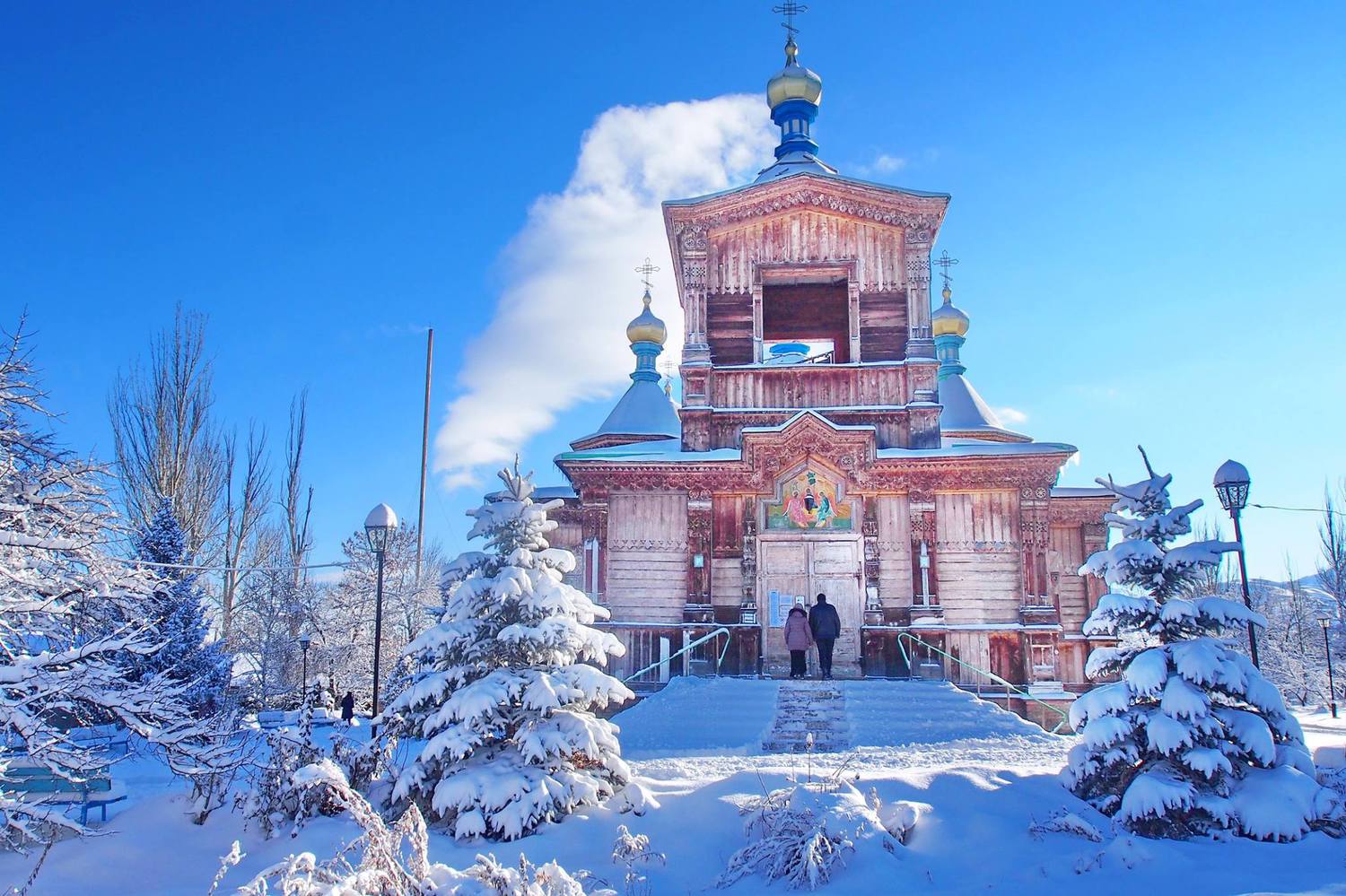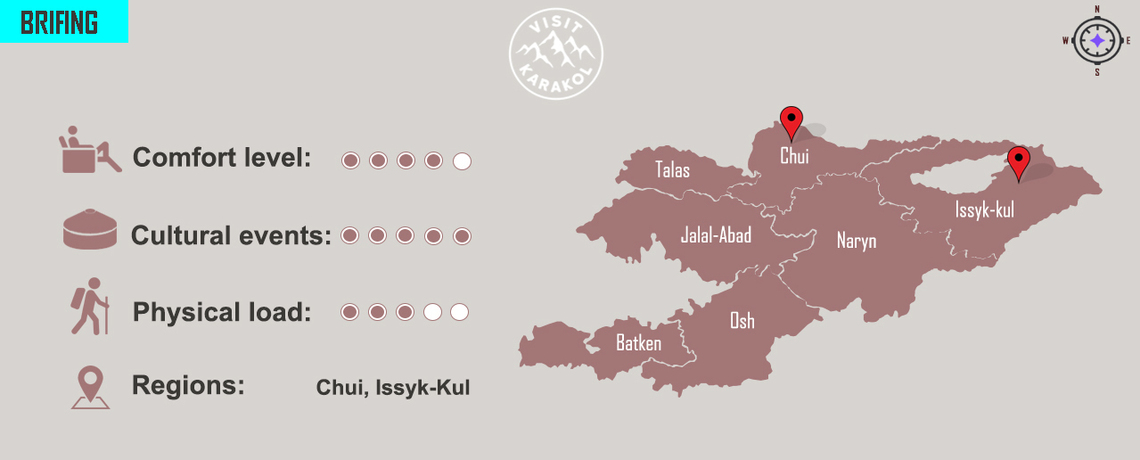 Tour Around Eye of Asia 2
Route: Bishkek – Issyk-Kul- Karakol – Sary-Jaz- Kadjy-Sai – Bishkek
Duration: 5 days
Period: May - October
This tour is oriented for lovers of beautiful gorges, valleys, landscapes and nature.
Description:
Day 1. Bishkek – Cholpon-Ata, 300km
Meeting at airport and departure Issyk-Kul lake to Cholpon-Ata city along the northern coast of Issyk-Kul lake. On the way stop in Burana tower, which is, located about 80 km east of Bishkek, near the Tokmok town. The tower, along with grave markers, some earthworks and the remnants of a castle and three mausoleums, is all that remains of the ancient city of Balasagun, which was established by the Karakhanids at the end of the (XI - XIII вв.) century. An external staircase and steep, winding stairway inside the tower enables visitors to climb to the top. Further on the way, we will visit Konochek canyons. The amazing landscape of Konorchek canyons resemble the Grand Canyon in the USA, but at the same time, they carry a significant particle of the unique nature of Kyrgyzstan. It's a fabulous place located 125 km from the capital of the country, in Boom gorge. We continue our road to Cholpon-Ata via Boom valley where the Great Silk Road caravans used to pass. On arrival to Cholpon Ata town accommodation and dinner at the hotel.
Day 2. Cholpon-Ata – Karakol, 170km
We will visit Semenov gorge with further proceeding to Grigoriyev gorge and visit small mountain lakes. Continue our trip towards Karakol town. Lunch in local ethno restaurant Dastorkoon. City tour. Visiting to Holy Trinity Cathedral, Dungan's mosque. The local folklore concert in the evening, local group Azem will play on the Kyrgyz national music instruments and sing Kyrgyz national songs. Dinner and accommodation at the hotel.

Day 3. Karakol - Sary-Jaz - Karakol, up to 350 km
Moving to Karkyra through Chon-Ashuu pass, further to Sary-Jaz valley (Echkili-Tash). This tour is perfect for people who would like to see High summits and wild nature of Tian-Shan Mountains, beautiful landscapes and pristine nature. Unique possibility to take perfect photo shoots for photographers.Early morning we departure by all-wheel comfort jeeps toward Sary-Jaz through Too-Ashuu pass, the height of the pass 3822m, Sary-Jaz is located on the altitude of 2700m-3600m. On the way, we will visit the Ak-Chunkur cave (which means «white hole») which is on the height of 3150m in 7 km to the east from Echkili-Tash. The length of this cave is 70m, the height 10m. The traces of an ancient man and cave paintings were discovered in this cave. In this mountainous kingdom many animals inhabit such as: argali, ibex and others. In Echkili-Tash you can see many snow peaks of Sary-Jaz range. You can see summit of famous Khan-Tengri peak (7010) in clear weather. After lunch moving to Karkyra through Turuk pass. This place well known for its green diversity. We will visit Tamerlane's stones. Not far from Santash village, there are kurgans and remains of the Caravanserais, where the Tamerlane's troop used to pass. The legend has it that they were composed by the army of Tamerlane. When the commander went on his campaign, he ordered each soldier to take a stone with them, and here, at the pass, they all laid these stones into a large mound. Upon return, soldiers who survived took a stone each from the mound and placed it by their side. Therefore, there are now two mounds made of stone, one of which became a monument of the victims who died on a foreign land.Returning to Karakol through Basharin pass. Accommodation and dinner at the hotel.
Day 4. Karakol – Kyzyl-Suu – Kadjy-Sai, 150km
We are moving from Karakol to Chon-Kyzyl-Suu village to have a horse riding. After meeting with horse guide instruction how to ride on the horse. That day we will go by beautiful Kyzyl-Suu gorge with further moving to top of mountain to see panoramic view to Issyk-Kul lake from altitude 3300m. Coming back and move to Kadjy-Sai village. On the way, we will visit famous and popular Fairytale canyons. There are sandstone cliffs have been shaped by centuries of wind and melting snow into an ensemble of columns, canyons and crag, ranging in color from deep red to bright orange. The most recognizable landmark of the Valley Fairy Tales - of course, a long chain of rocks, called the Chinese wall. Accommodation and dinner at guesthouse.
Day 5. Kadjy-Sai - Bishkek, 320km
In the morning, we will have a falconry. Falconry- is a traditional art of the Eurasian steppes, particularly defined as "Horse Riding Falconry" or "The Eagle Falconry". Local master Ishenbek will show and explain us how eagle/Falcone is hunting to the rabbit. Return to Bishkek. We will travel along the south shore of Issyk-Kul lake, you will enjoy picturesque and interesting landscapes. After arriving to Bishkek festive dinner in traditional Kyrgyz style restaurant Supara. End of the service.