Visit Karakol

,

Kyrgyzstan

,

Karakol

,

Gagarina st.

,

28/26

,

722200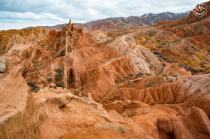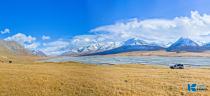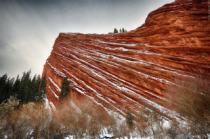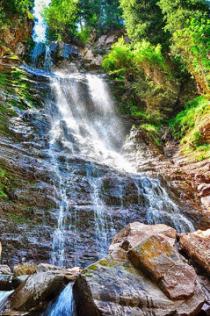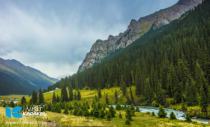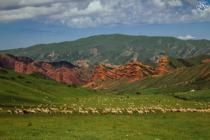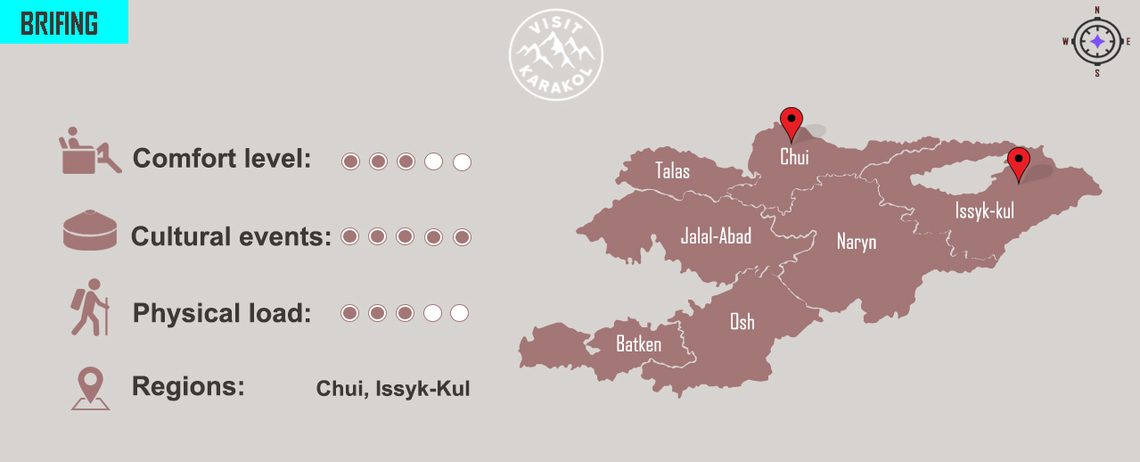 «The Beauty of Kyrgyzstan 1»
Description:
This tour is made for people who are interested in seeing main sights, culture and love taking amazing pictures of picturesque landscapes without big physical activities.

Duration: 12 days
Period: May – October
Day 1. Bishkek – Cholpon-Ata, 300km
We will meet at Manas airport, then take you to Burana Tower. Burana Tower is a good example of how the cultural heritage of the Kyrgyz people is respected, you can learn it fromcreation of the republic archaeological and architectural museum "Burana Tower". The museum was opened on the territory of Burana since ancient settlement. Burana is located 12 kilometers south of Tokmak city. Further we continue our road to Cholpon-Ata via Boom valley where the Great Silk Road caravans used to pass. We will get to Cholpon Ata, where we will have lunch at a restaurant and then have an excursion in Petroglyphs museum, which is called "Stone garden". Accommodation and dinner at hotel.
Day 2. Cholpon-Ata - Karakol, 200km
In the morning, we set-off to Karakol via Grigorievsky and Semenovsky valleys, visit small lakes in Grigorievsky valley. Picnic at the lakes. Dinner at Dastorkon restaurant that is made in a national style. Accommodation in a hotel.
Day 3. Karakol – Altyn-Arashan, 30km
We will visit a beautiful valley called "Altyn Arashan". A Russian Military Truck will take us to the middle of the valley where we will start a pedestrian trek to Altyn-Arashan, which will take us around 3-4 hours. This valley is praised by tourists from all over the world. Altyn-Arashan is located 30 km away from Karakol by impassable but a very beautiful route along Terskey Ala-Too, it is open since 1963 year. Accommodation at a mountain guesthouse, a walk to wild hot springs. We will have a bath in radon water. Dinner and time tot have some rest.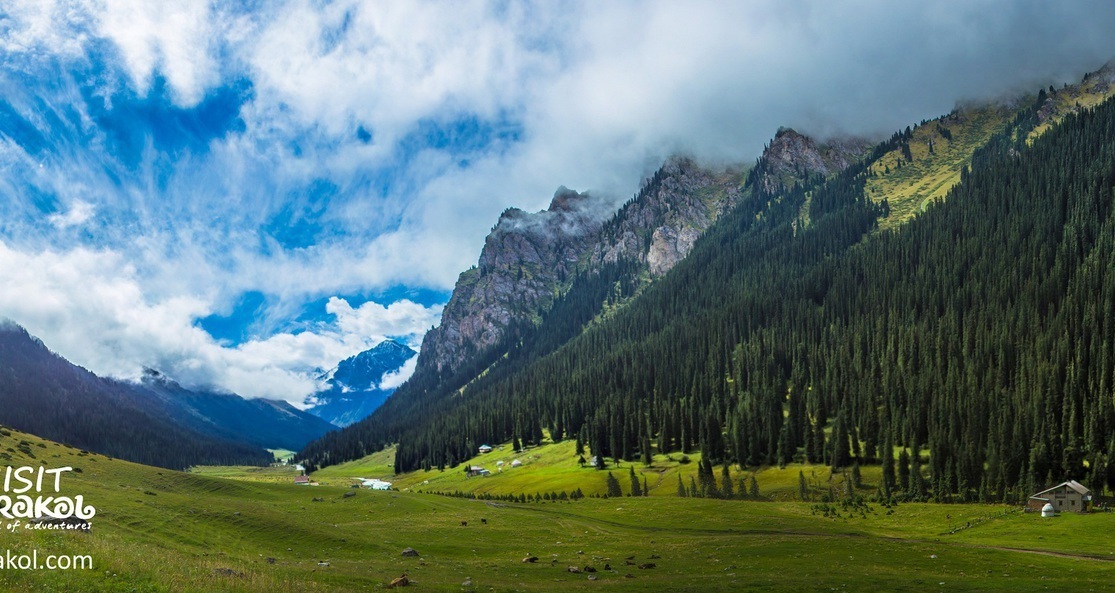 Day 4. Altyn-Arashan – Anyr-Tor - Altyn-Arashan, 12km
We will visit Anyr-Tor valley by horses, where 2 big and 2 small lakes are located. The nature of the valley is amazing with its picturesque landscapes. Stunning views, fresh mountain air and remoteness from civilization will give you a sense of joy and peace. Ascent and descent from the lakes will take around 6 hours. Lunch on the way. On arrival to Altyn-Arashan you may have a radon bath. Dinner and accommodation in a mountain guesthouse at Altyn-Arashan.
Day 5. Altyn-Arashan – Karakol – city tour, 80km
Arrival to Karakol. We start by pedestrian descent (3-4 hours) along the valley up to the point where our car will take us to Karakol. Sightseeing in Karakol. We will visit Holy Trinity church, Dungan Mosque and Museum of Przhevalsky, famous Russian explorer, shopping in souvenir shops. Accommodation and dinner at a hotel.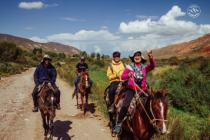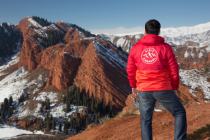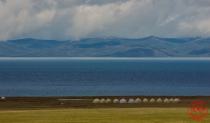 Day 6. Karakol – Chon-Ashu pass – Karkyra, 200 km
We departure by all-wheel comfort jeeps toward Sary-Jaz through Chon-Ashuu pass, the height of the pass is 3822m, Sary-Jaz is located on the altitude of 2700m-3600m. On the way there, we will visit the Ak-Chunkur cave (which means «white hole») which is on the height of 3150m in 7 km to the east from Echkili-Tash. The length of this cave is 70m, the height 10m. The traces of an ancient man and cave paintings were discovered in this cave. In this mountainous kingdom many animals such as argali, ibex and others inhabit. In Echkili-Tash you can see many snow peaks of Sary-Jaz range. You can see summit of famous Khan-Tengri peak (7010) in clear weather. After lunch we move to Karkyra through Turuk pass. This place is well known for its green diversity. Camp and overnight at tents.

Day 7. Kakyra – San-Tash – Karakol, 100 km
A morning walk in the forest of Kakyra valley between trees and firs. Later we drive further to visit Tamerlane's stones. Not far from Santash village, there are kurgans and remains of the Caravanserais, where the Tamerlane's troop used to pass. The legend has it that they were composed by the army of Tamerlane. When the commander went on his campaign, he ordered each soldier to take a stone with them, and here, at the pass, they all laid these stones into a large mound. Upon return, soldiers who survived took a stone each from the mound and placed it by their side. Therefore, there are now two mounds made of stone, one of which became a monument of the victims who died on a foreign land. Returning back to Karakol through Basharin pass.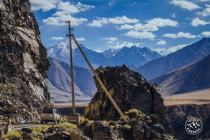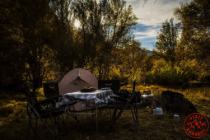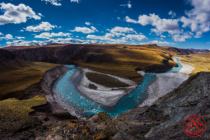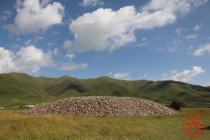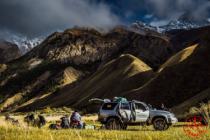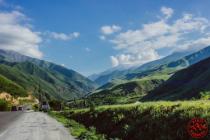 Day 8. Karakol – Djety-Oguz valley, 70km
This day will be devoted to one of the most interesting and exciting 1 day tours. We will visit two extremely beautiful valleys: Yrdyk valley, Djety-Oguz valley with further proceeding to the foot of Oguz-Bashy peak 5168m (Yeltsin peak). On the way there we will visit Kyzyl-jar canyon. Then we will reach to Djety-oguz valley, where we will see the Broken heart, Seven bulls and the waterfall. Accommodation in yurts and a walk to Telety pass, where you will enjoy amazing view on Peak Oguz-Bashy 5168m (Yeltsin). Walking back to the yurts and dinner.
Day 9. Djety-Oguz valley - Kochkor, 250km
Our next point is Kochkor village. On the way there, we will visit the Fairytale canyon. Among weird rock formations, there is a ridge, which resembles two walls of fortification that looks like the Great Wall of China, rising vertically out of the surrounding sandstone. The rocks vary in colour from a sandy yellow to red and orange, and there are colorful striations visible in places, which show the different chemical composition of the rocks. After we will visit the beach of Issyk-Kul Lake. After the beach we will continue our trip to Kara-Koo village, then visit a felt factory, where the process of production of felt product, especially Kyrgyz carpets ( shyrdak) and yurts will be shown and explained. You may not only watch, you will have a chance to participate in the process. On arrival to Kochkor accommodation in CBT guesthouse. Dinner and a folklore show with national instruments in the Museum of national products. You will also have an opportunity to buy souvenirs and local handmade products over there.
Day 10. Kochkor – Kyzyl-Oi, 250km
In the morning we departure to Son-Kul lake. Son-Kul is an alpine lake in northern Naryn Province, Kyrgyzstan. It lies on the altitude of 3016 m, and has an area of about 270 km2 and volume of 2.64 km3. Maximum length of the lake is 29 km, breadth about 18 km, and extreme depth f 13.2 m. It is the second largest lake after Issyk Kul Lake, and the largest fresh water lake in Kyrgyzstan. The meaning of the name is "following lake", it is popularly considered to refer to this relation. It is surrounded by a broad summer pasture and then mountains.There are no facilities on the lake, such as electricity and so on, but local herders will provide supplies and give yurts for rent. After spending some time at Son-kul lake, we proceed further to Kyzyl-Oi village via Kara-Keche pass, which is on the altitude of the 3384m. This pass is popular for cyclists and off-road lovers. Kyzyl-Oi is a mountain village which is located at the altitude of about 1800 meters above the sea level in the valley of the mighty river Kekemeren. Here you can see an extraordinary landscape of majestic mountains that surrounds the village.Accommodation and dinner in CBT guest house in Kyzyl-Oi.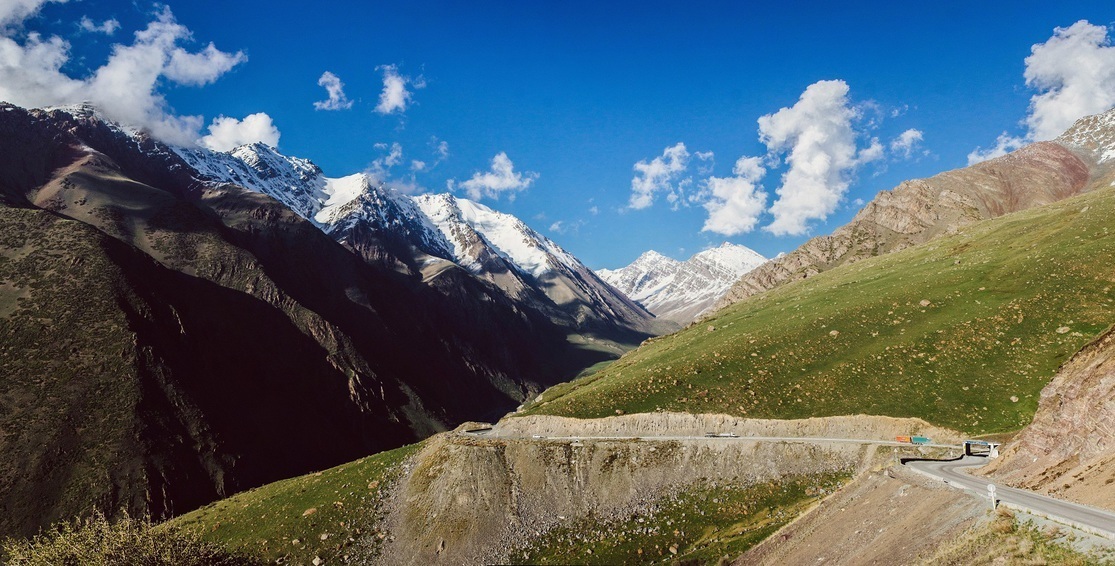 Too-Ashu pass, which is connecting north and south part of Kyrgyz Republic
Day 11. Kyzyl-Oi village – Bishkek, 250km
After breakfast, we departure to Bishkek. From Kyzyl-Oi we proceed to natural treasure of Inner Tian-Shian, to Suusamyr valley, which is located between Kyrgyz and Talas Ala-Too ranges. The Suusamyr valley is located on the altitude of 2000-3200 m and its length is 155 km. Suusamyr is one of the best grasslands in Kyrgyzstan. The pass attracts many alpinists, ski lovers and simply people who love fresh mountain air. Further our road will pass through Too-Ashuu pass. The Too-Ashuu pass is a majestic place, which is 135 km away from Bishkek and lies on the altitude of 3400 m. The road connects the north and south capitals. This place has amazing landscapes which will take your breath away. There are strong winds here, tops of mountains are covered by snow all year round, but the air is exceptionally fresh and clean here. Very beautiful pass that will make you feel positive emotions and make pleasant memories about this trip. Arrival to Bishkek. Brief excursion in Bishkek. Festive dinner at a traditional restaurant called Supara. Accommodation at hotels such as Asia Mountains/Green City/Deluxe hotel/Futuro.
Day 12. Bishkek – airport Manas, 30km
Meeting at a hotel and departure to Manas airport. End of the service.