Visit Karakol

,

Kyrgyzstan

,

Karakol

,

Gagarina st.

,

28/26

,

722200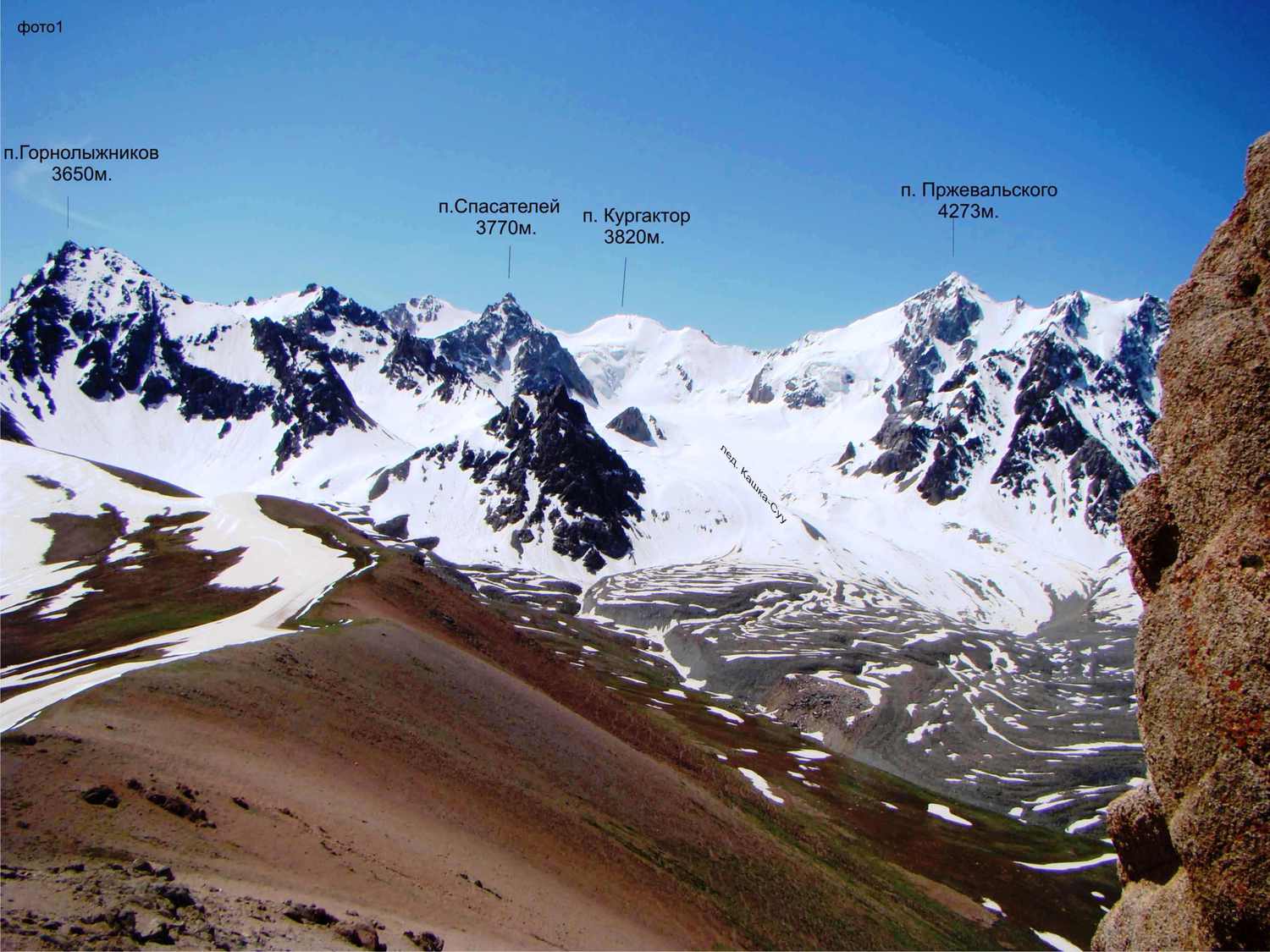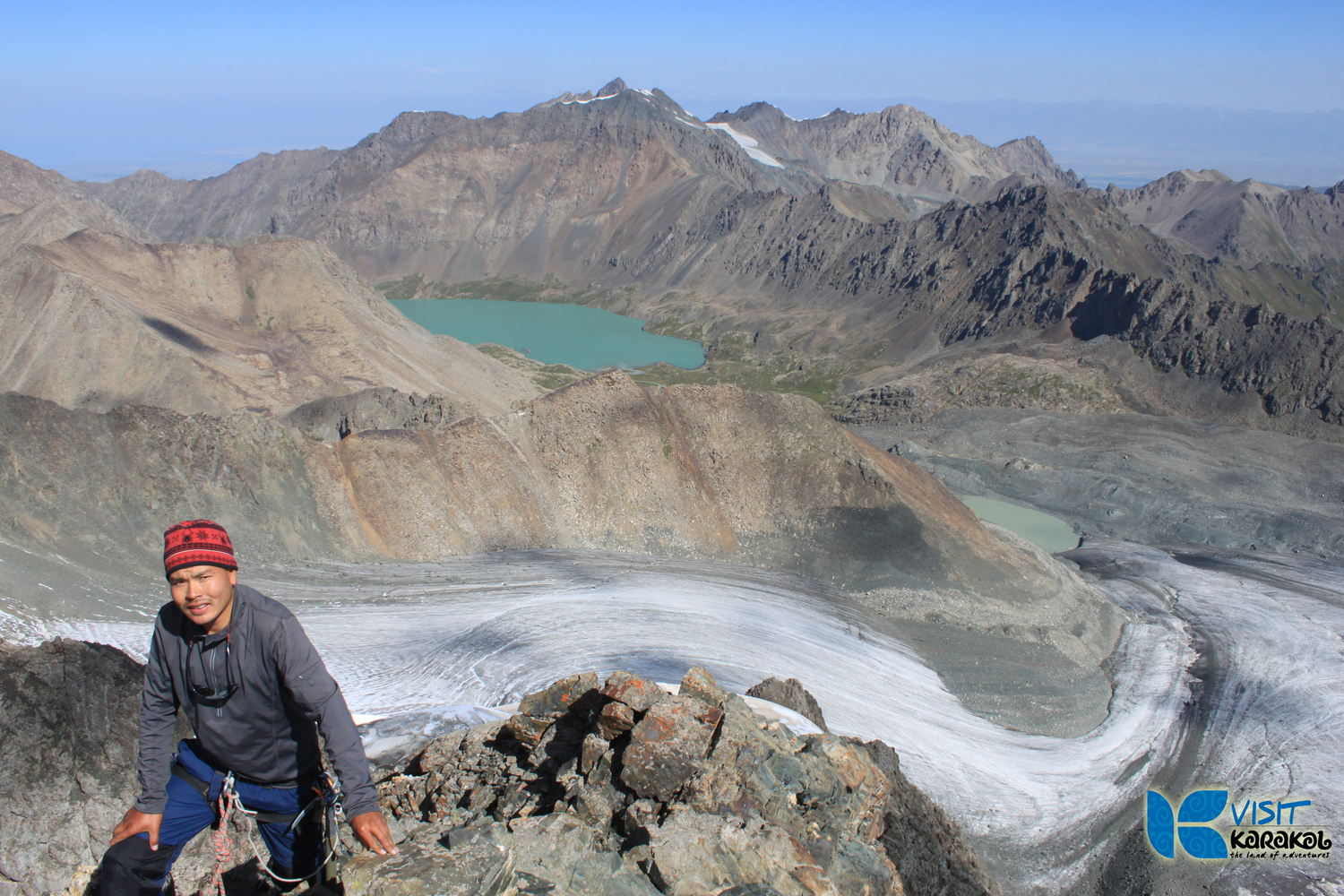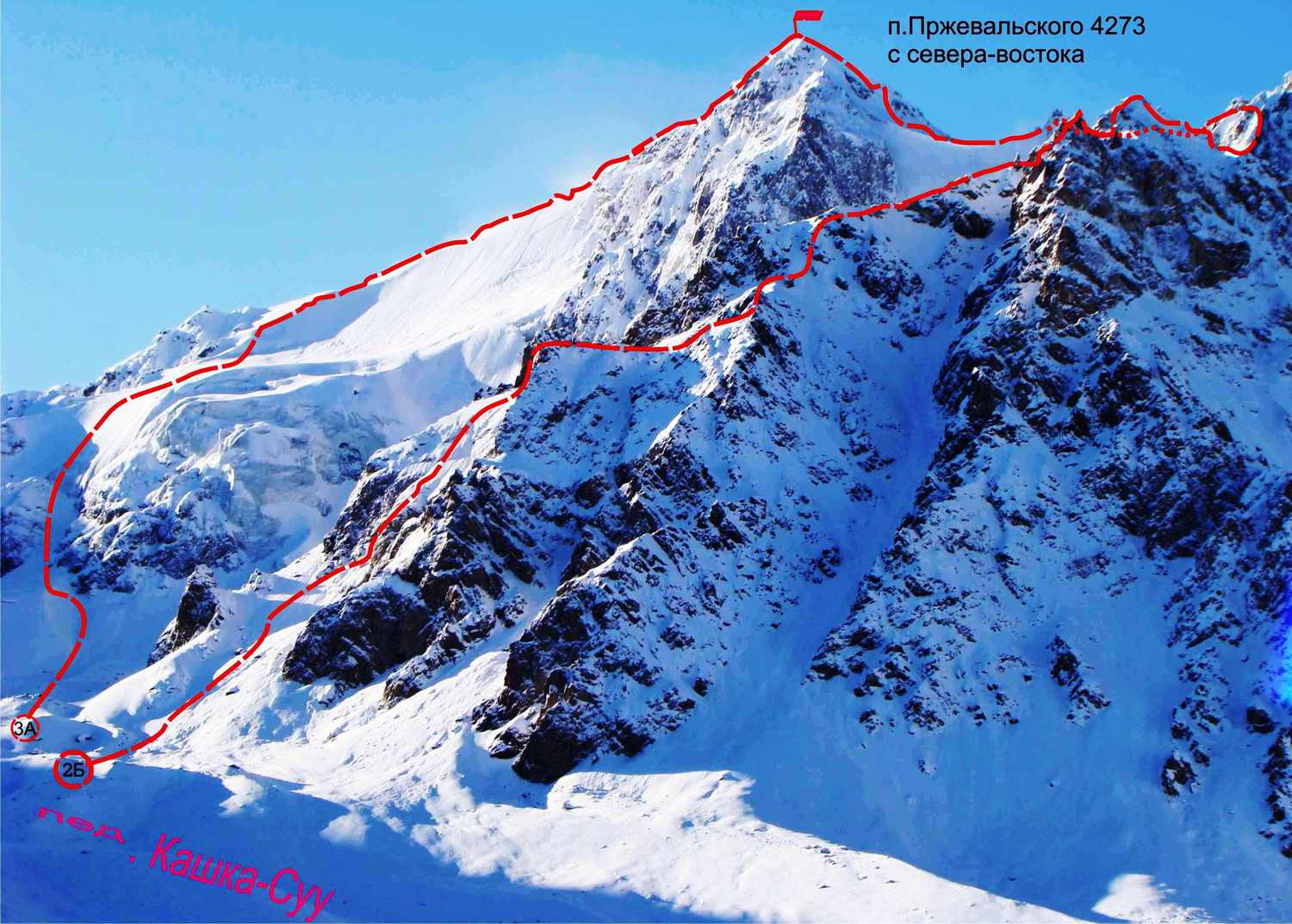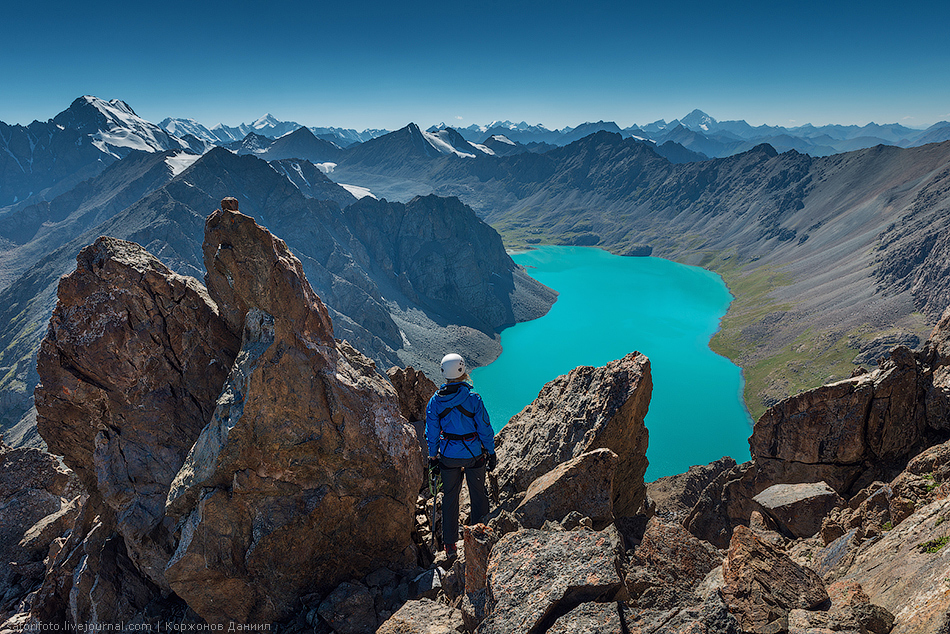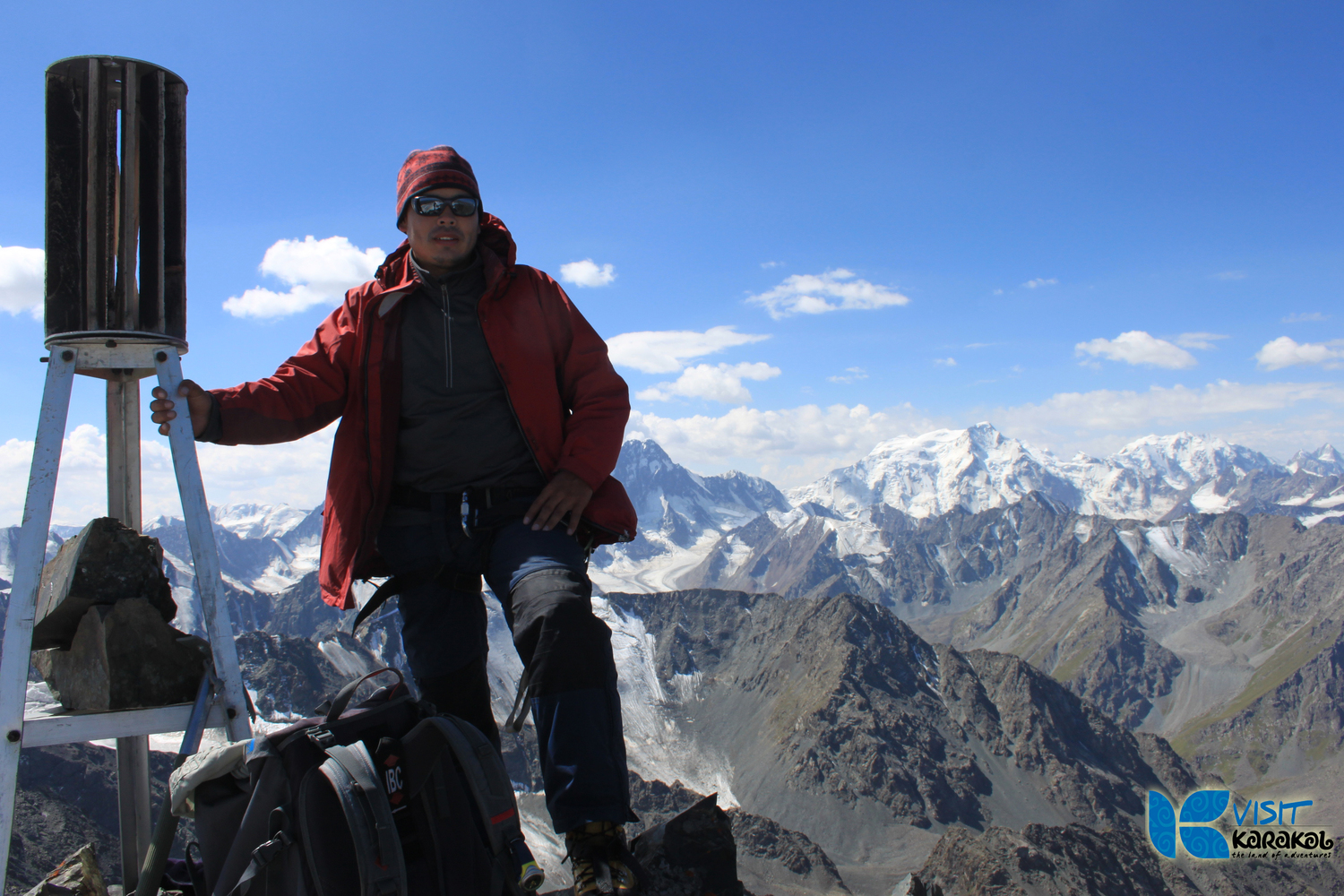 Ascent to the Peak Prjevalsky 4273m and Ala-Kol Kyry 4300m
Category of difficulty: 1B to 4B
The duration of the season: from 15 July to 15 September
It's possible to climb from the south, east, west and north. Routes are combined - snow, rocks and ice. This destination is approachable both for experienced climbers and beginners. This peak attracts mountain lovers mostly because of the usual good weather and it is possible to see peaks Pobeda (Victory 7439m) and Khan-Tengri 7010m.
Day 1. Transfer by car to Alp camp in Karakol valley (2 hours), than walking to Sirota camp (3-4 hours)
Day 2. Temir-Tor pass (4000 м). 4-5 hours walking. Camp on the glacier.
Day 3. Ascent to Prjvalsky peak (2B), descent to Sirota place. 7-8 hours walking.
Day 4. Ascent to Ala-Kol lake. 4-5 hours walking.
Day 5. Ascent to Peak Ala-Kol Kyry (2B, 4300 м). Walking hours 4-5 hours.
Day 6. Returning to Alp camp and transfer to Karakol. End of the service.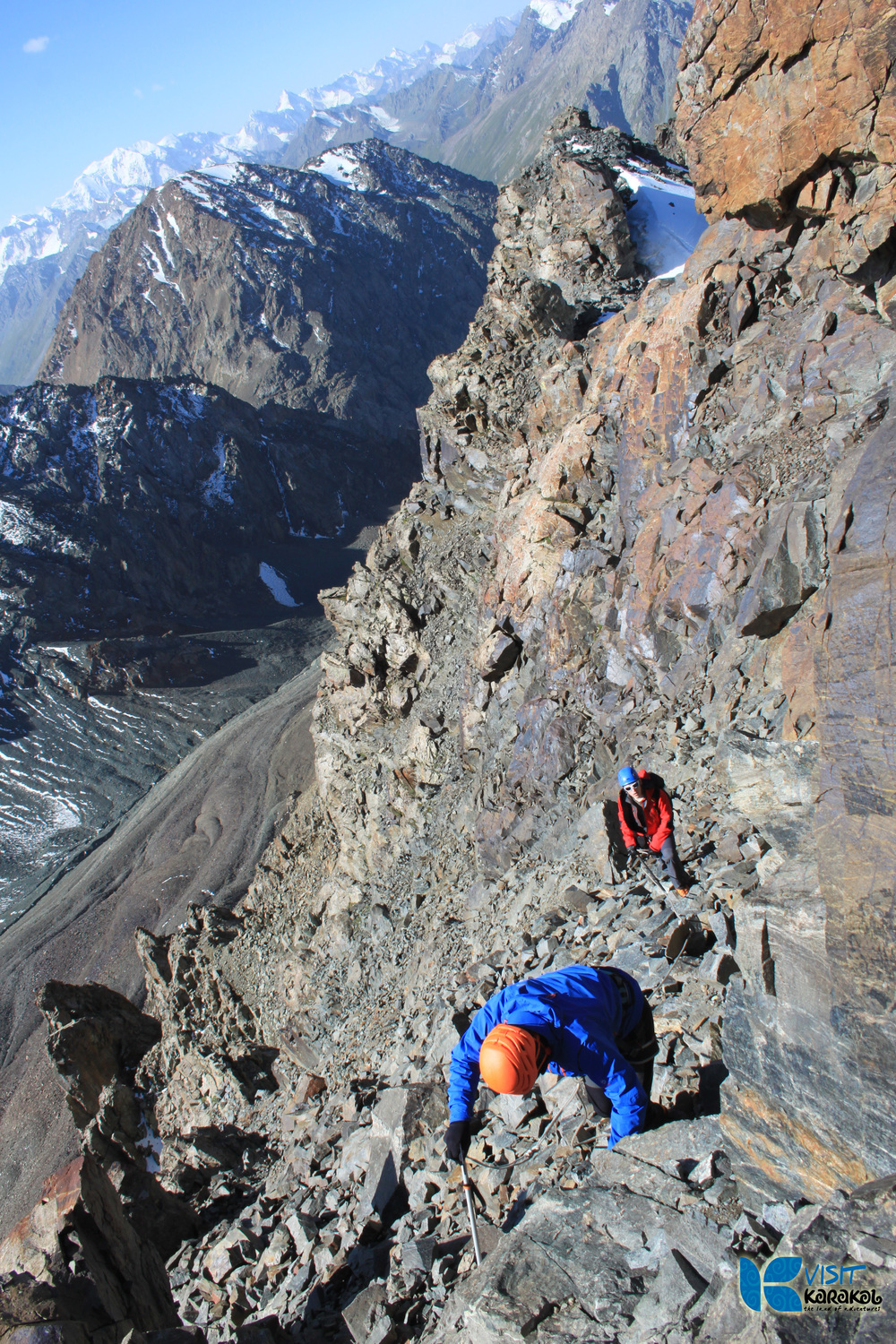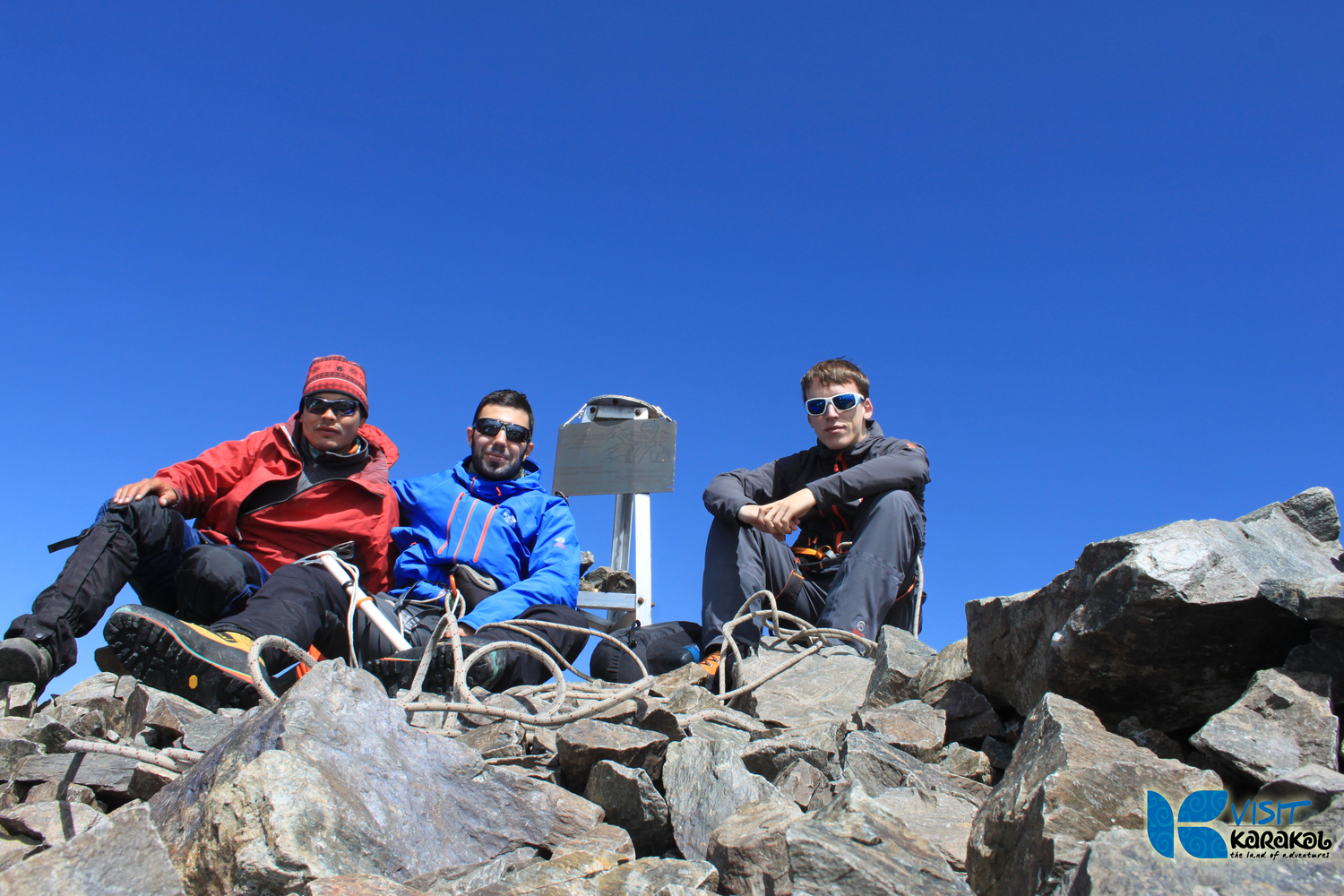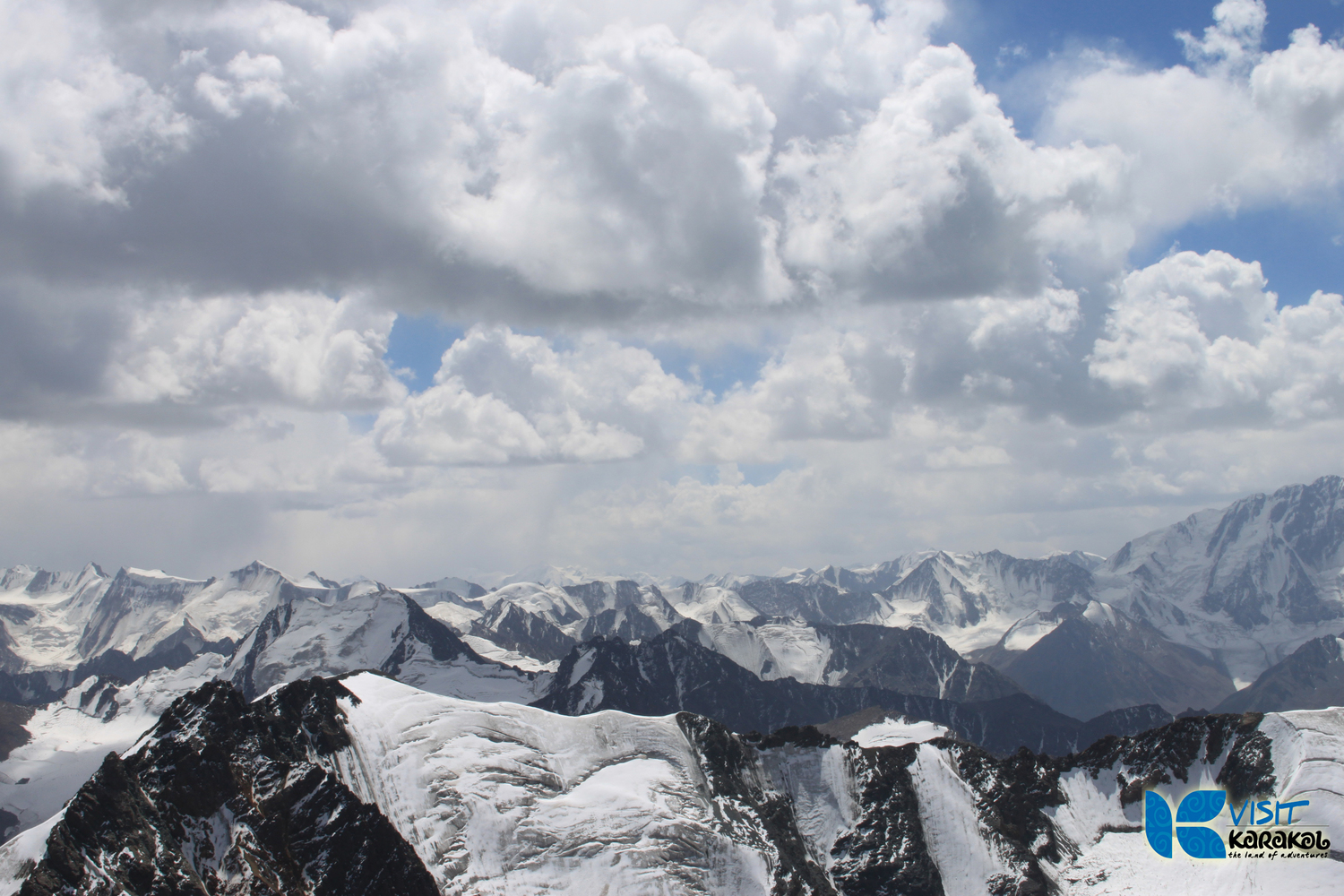 Climbers should have their own equipment and staff for climbing. Possibility to rent all the necessary equipment.
Required equipment:
1. Climbing harness
2. Anchoring, protection ( prusik- 2 items 0.5m)
3. Carabiner, biner (3 for each one)
4. Crampons
5. Ice-axe
6. Jumar, ascender
7. Helmet
8. Figure-8 (gear or knot), Munter hitch

The climatic conditions: This trip passes at altitude of 2,000 to 4300 meters, in the area of glaciers. In case of good weather temperature rises up to + 30C during day time, and may fall to 5-10C at night. In case of bad weather temperature may fall to 5C during day time, and drop to minus during night time. Sometimes it snows, snows with rain and biting wind. The weather is unstable in august. The weather may change quickly several times a day. Protracted rains are possible. That's why sleeping bag shouldn't be less than "medium" class, with comfortable conditions up to -10C. Also must have: windbreaker, water-repellent, thermal underwear, fleece sweater, mountain shoes suitable for crampons, spare shoes sandals ( it is possible cross the river ford), sunglasses, cap, gloves, flashlight, headlight, supergaiters, rainwear.

The price includes:
Transfer by 4-wheel car
English speaking guide and one assistant(food and equipment of guide and assistant)
Groups more than 5 persons are provided with 2 assistants of guide
Not included:
Meal, porters, equipment and etc.
Insurance
Hotel accommodation and etc. not mentioned in the price of the program