Visit Karakol

,

Kyrgyzstan

,

Karakol

,

Gagarina st.

,

28/26

,

722200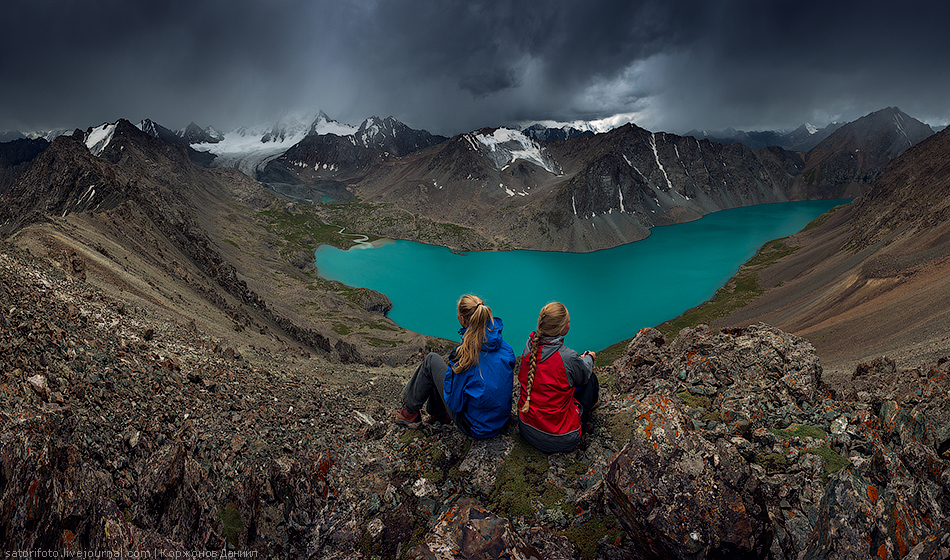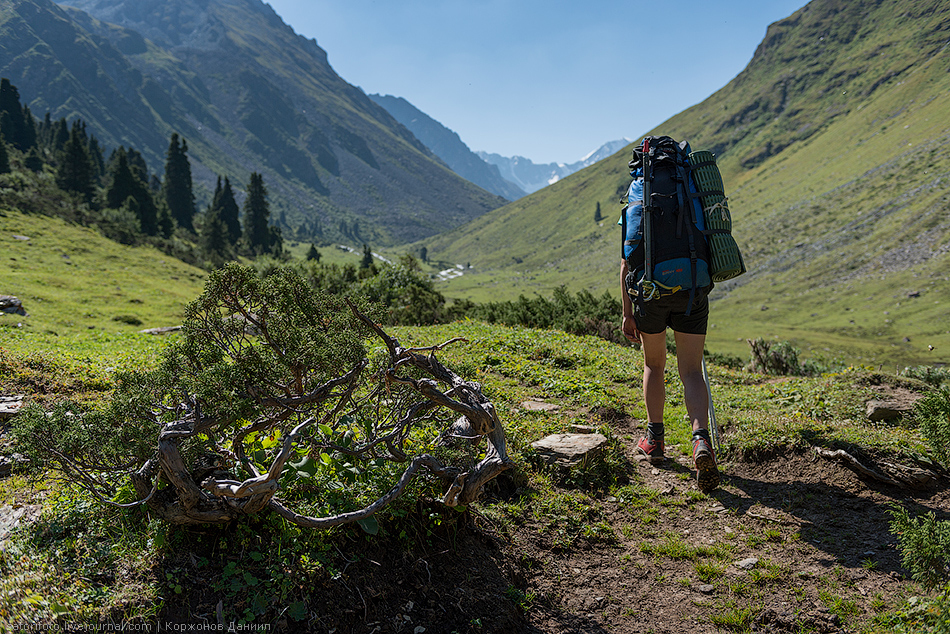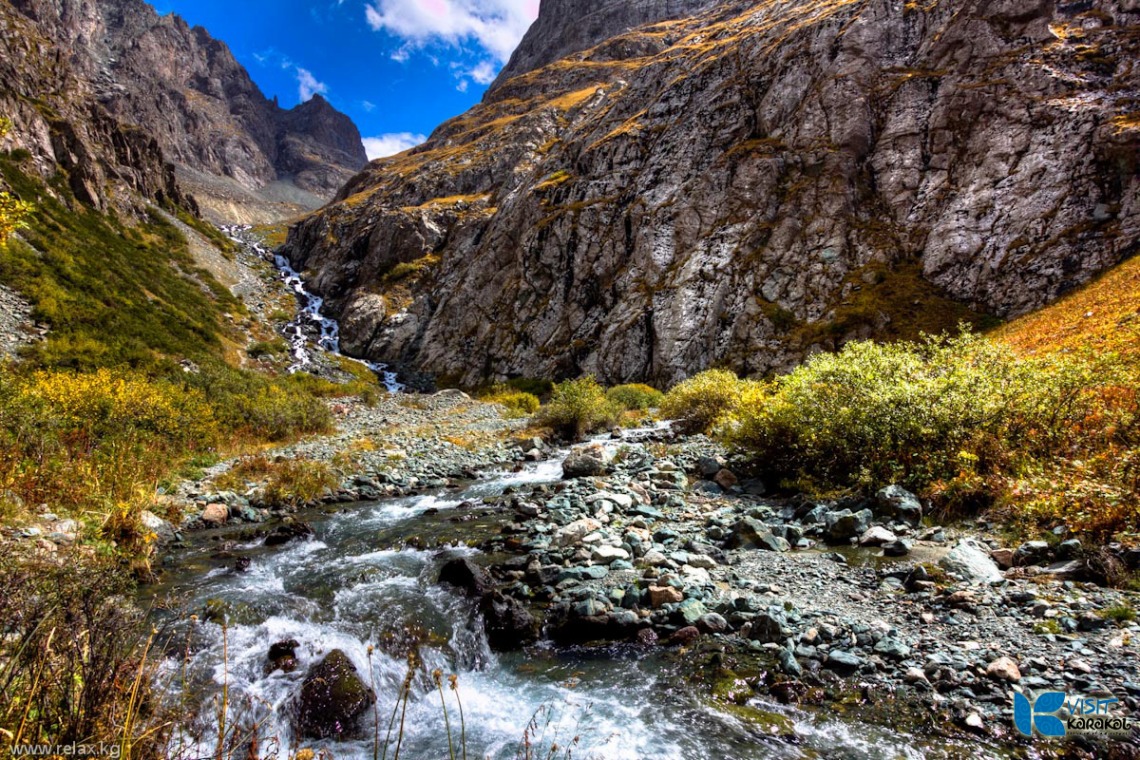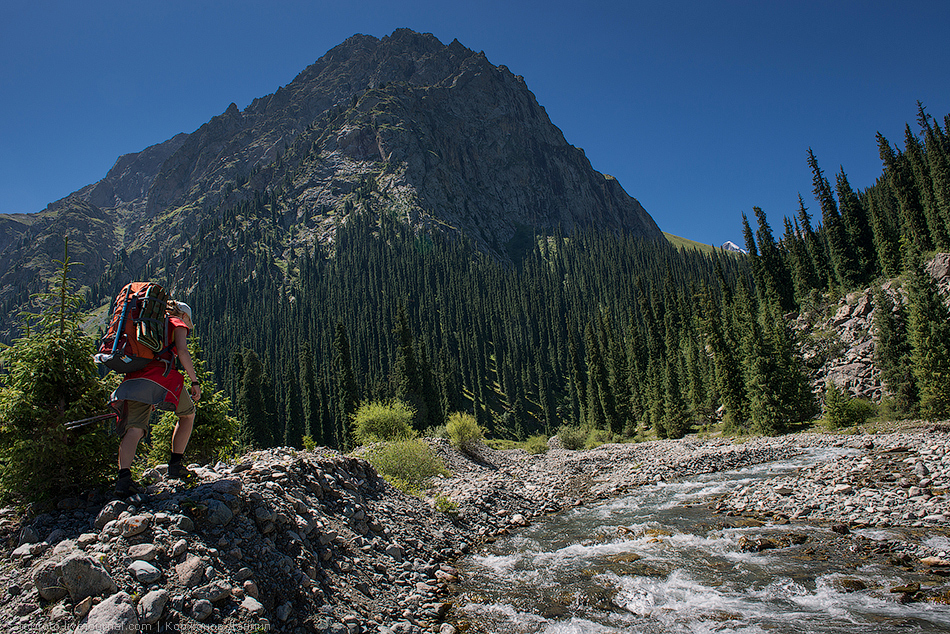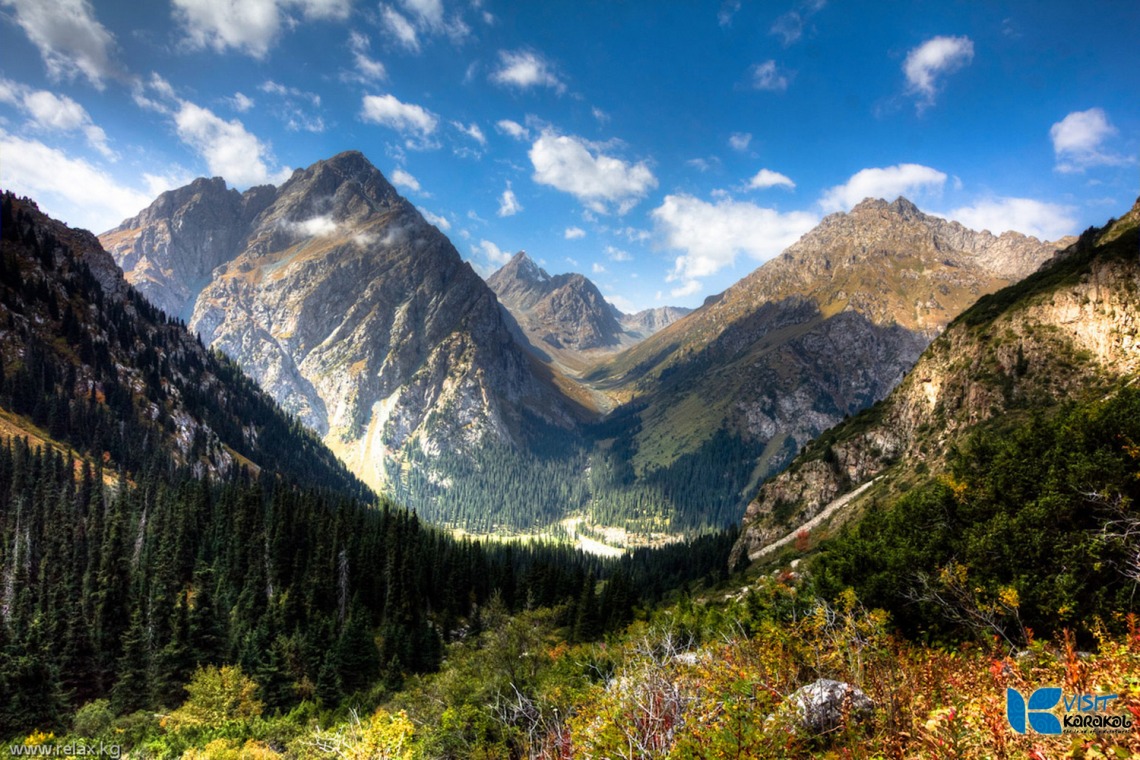 Pearl Ala-Kul tour
Duration: 3 days
Season: June-September
Region: Issyk-kul, Terskey AlatooRoute: Karakol gorge – Sirota camp- Keldike gorge- Altyn Arashan- Karakol
Day 1. Karakol –Sirota hut, 11 km, +600m, 5-7 hours of trekking
Transfer to the point of departure, from Karakol town to Karakol gorge until the first bridge, whence we start our hiking tour until "Sirota" hut. Karakol gorge is located 9 km to the south from Karakol city with total length 40 km and cuts the slopes of Terskey Ala-Too. The slopes of the Karakol gorge and Karakol river bank are covered with thickets of buckthorn, barberry, wild rose on a background of emerald green steppe grasslands. On the way to Alps Camp in several hours, you will proceed from the steppe foothills to mountain forests, woodlands, to subalpine and alpine meadows and even to the realm of eternal snow with bare rocks and glaciers.

Camping nearby Sirota hut. This place was created by Serebryannikov Valeriy Nikolaevich, famous guide, instructor and alpinist. This place suits for camping.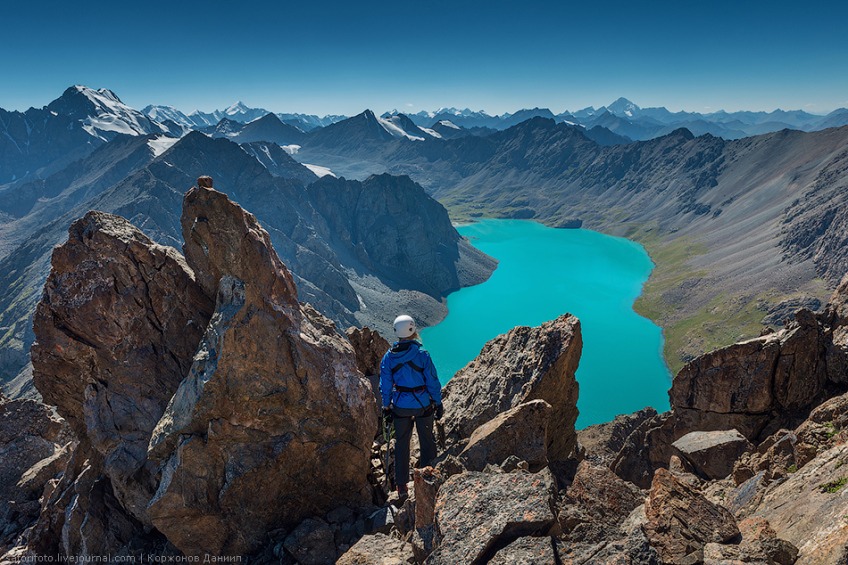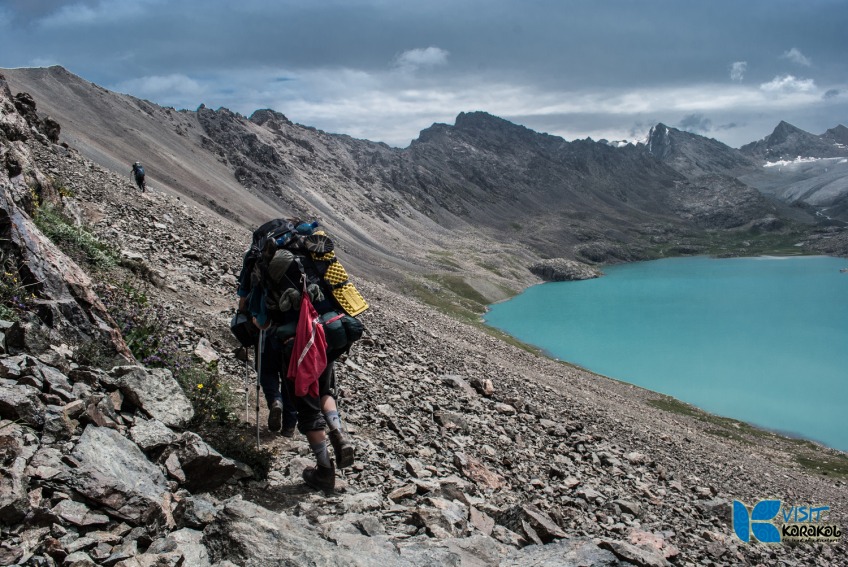 Day 2. Sirota hut – Ala-Kul lake – Keldike gorge, 8 km, +850m, 5-7 hours of trekking
After breakfast, we continue hiking to Ala-Kul lake (3532m). Ascent from Sirota hut to the lake takes approximately 2-3 hours. The lake is 2.3 km wide and 700 meters across, frozen from October to May and and surrounded by peaks and glaciers, you will have an amazing view of Terskey Ala-Too mountain peaks chain. The descent from the pass by the rocky path to the lake and continue along the coast to the waterfall, flowing from the lake. Dinner and camping in Keldike gorge. (3200m).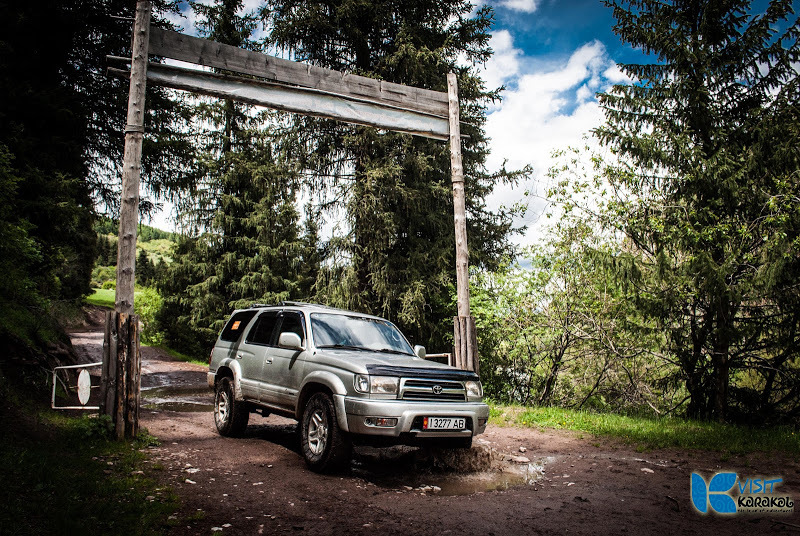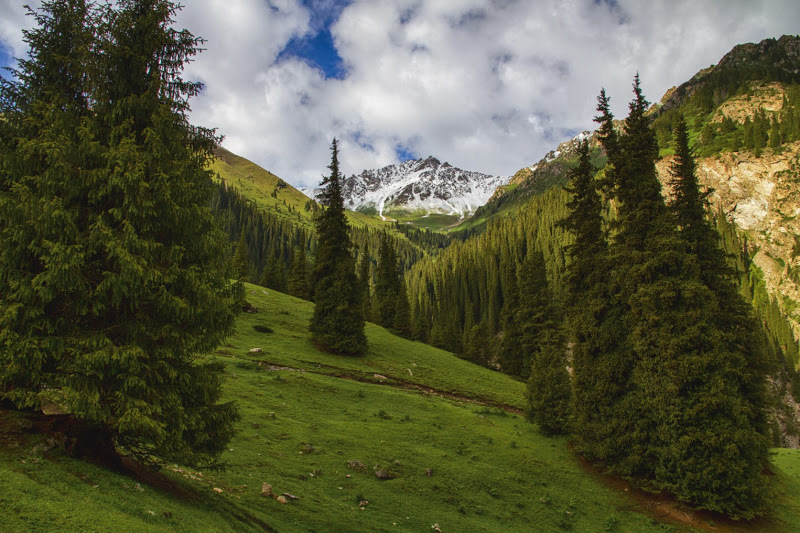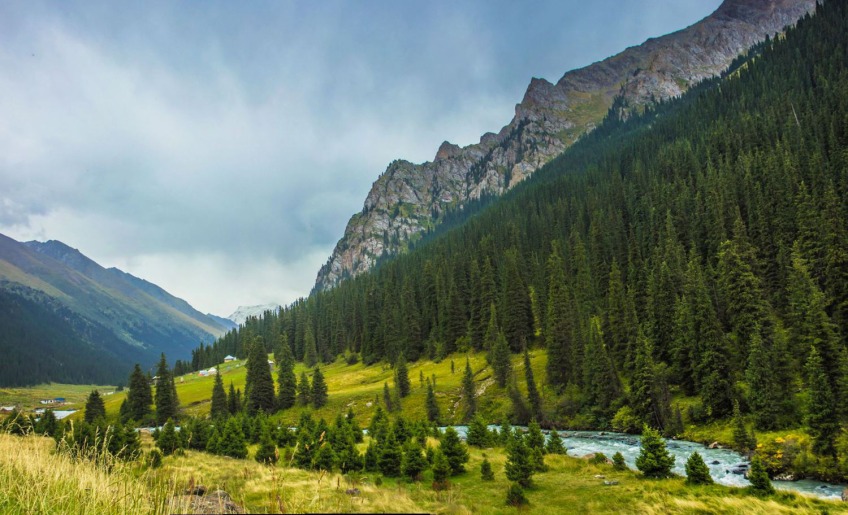 Day 3. Kelgike gorge – Altyn-Arashan, 19 km, -1200m, 6-8 hours of trekking
After breakfast descent to Altyn-Arashan approximately in 3-4 hours. (Golden springs). Slopes of the gorge are covered by pine and leafy forests. Altyn Arashan is famous for it's curative hot springs. You will have an opportunity to relax in hot springs with radon water, to take a shower and ride a horse. After lunch you may relax in hot springs and then we come down to the beginning of the Altyn-Arashan gorge, whence you will be taken to the Karakol town.
Difficulty: This route suits for people with good health and physical training, because the route consists of long transition over founderous terrain, sharp fluctuations in temperature and climbing to a height of 3532 meters above sea level.
Conditions: It's necessary to take with you warm clothes, spare clothes and shoes, sunglasses, sun block. If you have specific disease, you have to bring your own medicaments with you.

The price includes:
Transfer by 4-wheel drive car
Cooking staff, tents
Staff (guide, cook, porter(s) (each porter brings 15 kg for 1 person, that weight including food, tents, cooking staff and private things of clients). Additional porter 30 USD per day.
Entrance fees to Karakol National Park