Visit Karakol

,

Kyrgyzstan

,

Karakol

,

Gagarina st.

,

28/26

,

722200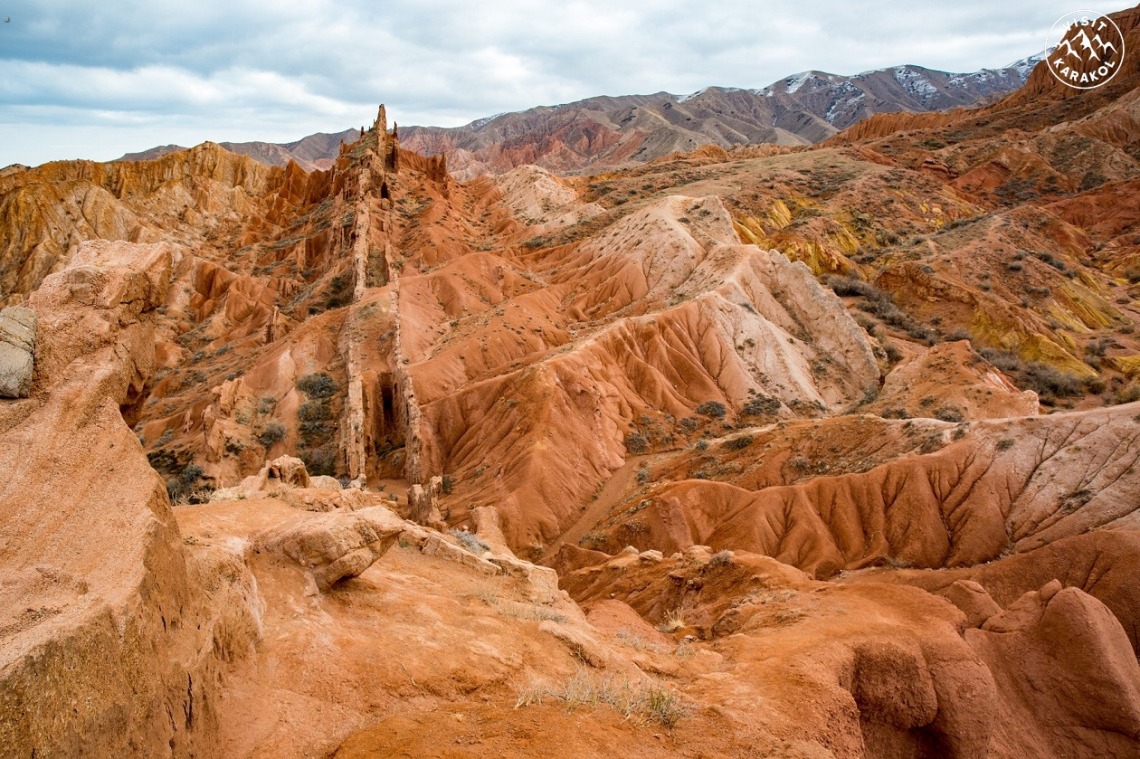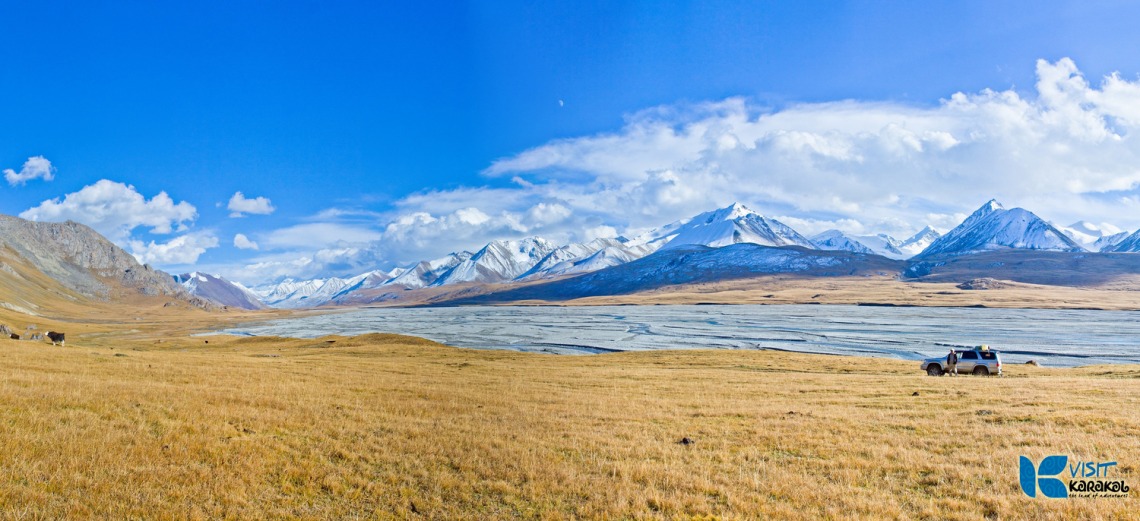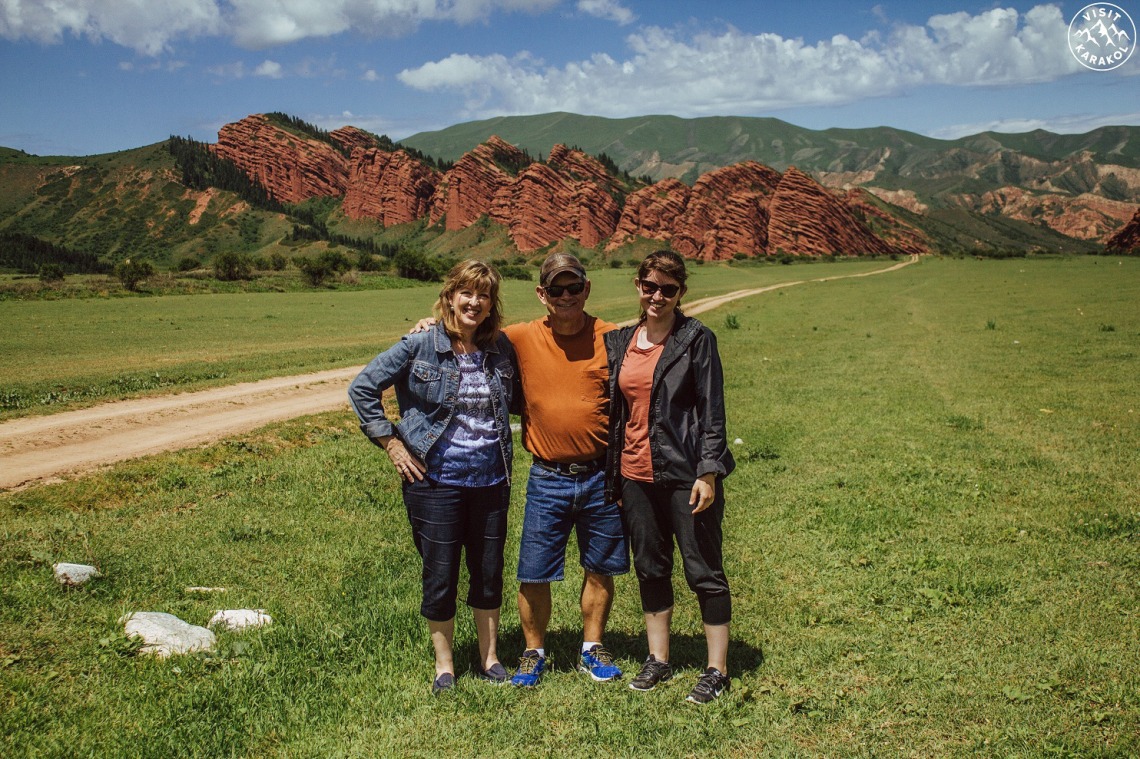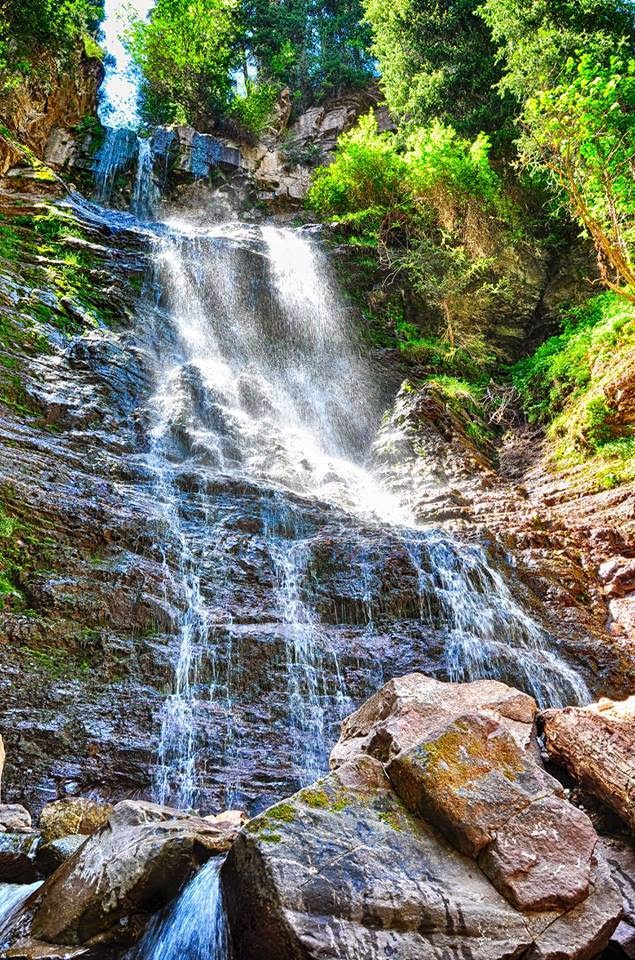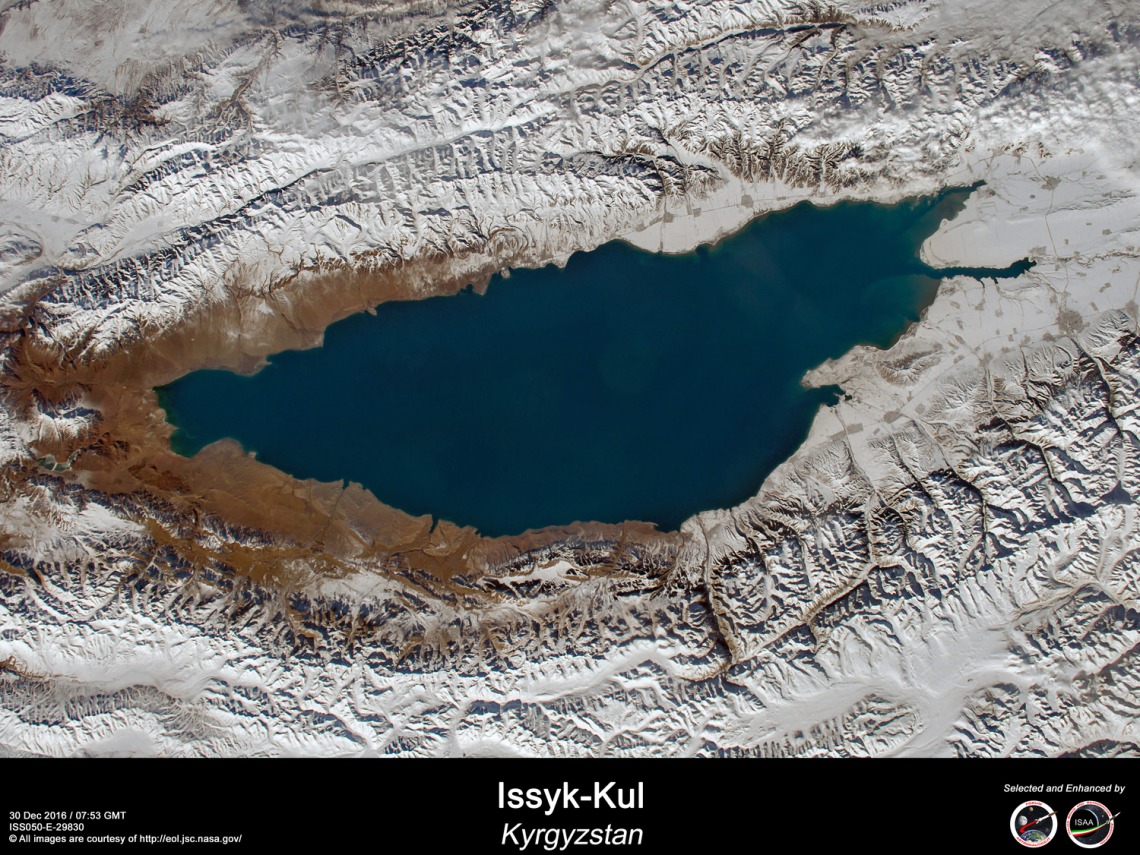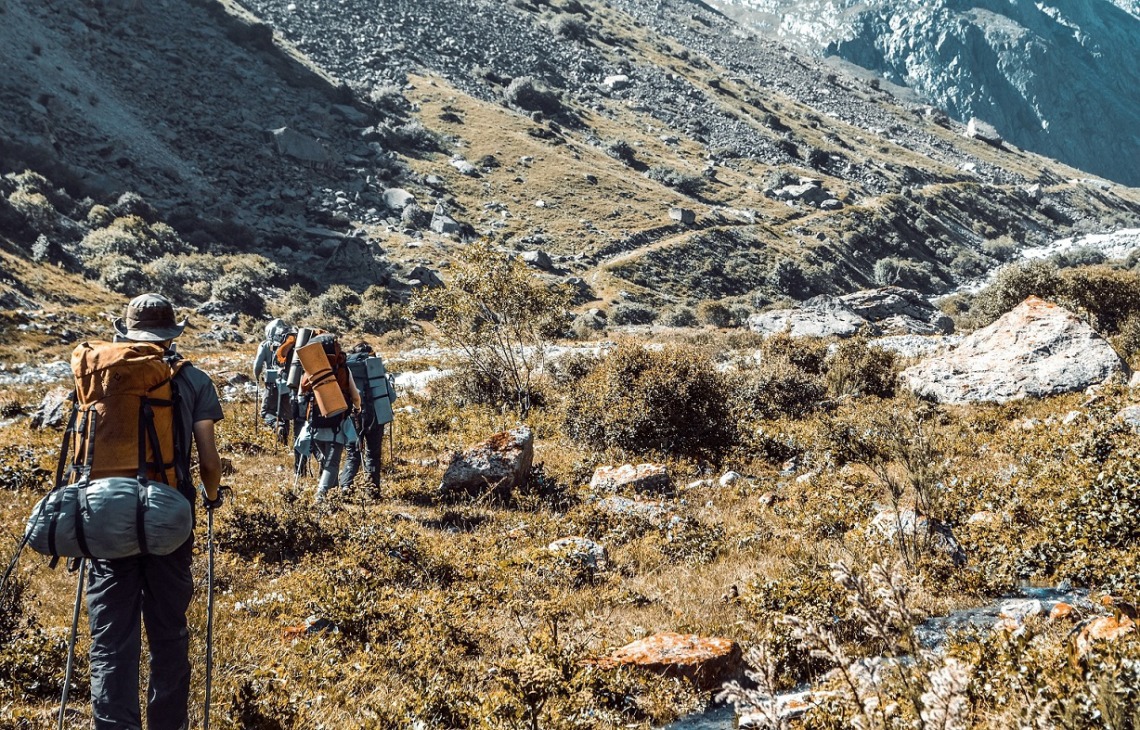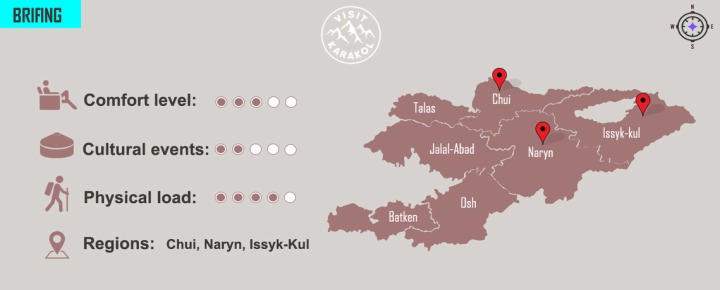 Active Combined Tour «Beauty of Issyk-Kul»
Duration of tour: 10 days
Period: May – October
This tour is focused for active and energetic people who want spend vacation (time) with benefit for health during the tour, participating in a large number of active events.
Day 1. Airport Manas – Bishkek – Kadjy-Sai, 320km
Meeting at the Manas airport, taking to Burana Tower. Burana Tower is one of the good example of respect for the cultural heritage of the Kyrgyz people is the creation of the republic archaeological and architectural museum "Burana Tower". The museum was opened on the territory of Burana ancient settlement which is located 12 kilometers south of the present city of Tokmak city. Our next point is Kadjy-Say village via Boom valley, where ancient caravans of Silk Road used to pass. We will travel along the south shore of Issyk-Kul Lake, you will enjoy picturesque and interesting landscapes. On arrival to Kadjy-Say, we will have lunch and accommodation in guesthouse and then falconry hunting demonstration, famous hunter Ishenbek will tell about the hunting on wild animals with the help of falcon. You will have some free time and you will have an opportunity to swim in Issyk-Kul lake, it is the biggest lake in Kyrgyzstan. It is the tenth largest lake in the world by volume (though not in surface area), and the second largest saline lake after the Caspian Sea. It is second largest mountain lake in the world behind Lake Titicaca in South America.
Day 2. Kadjy-Sai – Djety-Oguz, 140km
In the morning, we move to to Kyzyl-Suu village, meeting with horse guide and start our horse riding in the mountains of Kyzyl-Suu valley. The nature and landscapes are extremely beautiful. After 3,5 hours of horse riding we will reach 3700m above the sea, where the panorama of Issyk-Kul lake opens. Lunch-boxes will be provided for the lunch, having rest and walking in the valley. We will return back to the camp by another road in this valley. Our next point is Djety-Oguz, dinner and accommodation in yurts at Kok-Jaiyuk valley.
Day 3. Djety-Oguz – Karakol, 70km
After breakfast a small excursion around Kok-Jayik valley and to the waterfall Lady's Plat. We will visit The Broken Heart and Seven Bulls rocks on the back way to our next destination Karakol. Lunch and town sightseeing, we will visit Dungan Mosgue, The Holy Trinity Church and souvenir shops. Coffee lovers will have an opportunity to visit Coffee shops and have some coffee. Preparation for trekking and meeting with mountain guide. Dinner and accommodation in hotel 3*.
Day 4. Karakol – Ala-Kul, 30km (21km by car, 8km by walk, +1000m)
We start 3-day pedestrian trek to wonderful mountain lake Ala-Kul, which is located at the altitude of 3533m. In the morning we departure from Karakol by car deep to Karakol valley up to the end of the road. Then we start climbing to Ala-Kul lake. It will take probably 3-5 hours, depends on physical training of a tourist. Camping at Ala-Kul lake.
Day 5. Ala-Kul lake - Kelgike valley – Altyn-Arashan valley, 14km, +300m, -1300m, 5-6 hours of trekking
Climbing to Ala-kul pass (3860m) where you will have an opportunity to enjoy with inexpressible view of summit of the mountains of Terskey Ala Too. Further, descent to Altyn-Arashan approximately in 3-4 hours. (Golden springs). Slopes of the gorge are covered by pine and leafy forests. Altyn-Arashan is famous for it's curative hot springs. You will have an opportunity to relax in hot springs with radon water, to take a shower and ride a horse. Dinner and accommodation at yurt or guesthouse in Altyn-Arashan.
Day 6. Altyn-Arashan - Karakol, 10km, -450m, 3-4 hours of trekking
Altyn-Arashan has few wild hot springs, we will visit them in the morning. Then 3-4 hours of descending to the beginning of the Altyn-Arashan gorge, meeting with car and transfer to Karakol. Dinner and accommodation in hotel 3*. In the evening, folklore show from local band Azem will organized.

Day 7. Karakol - Sary-Jaz - Karakol, up to 350 km

This day will be perfect for people who would like to see High summits and wild nature of Tian-Shan Mountains, beautiful landscapes and pristine nature. Unique possibility to take perfect photo shoots for photographers.We departure by all-wheel comfort jeeps toward Sary-Jaz through Too-Ashuu pass, the height of the pass 3822m, Sary-Jaz is located on the altitude of 2700m-3600m. On the way, we will visit the Ak-Chunkur cave (which means «white hole») which is on the height of 3150m in 7 km to the east from Echkili-Tash. You can see summit of famous Khan-Tengri peak (7010) in clear weather.
After lunch moving to Karkyra through Turuk pass. This place well known for its green diversity. We will visit Tamerlane's stones. Not far from Santash village, there are kurgans and remains of the Caravanserais, where the Tamerlane's troop used to pass. Returning to Karakol through Basharin pass. Accommodation and dinner in hotel 3*.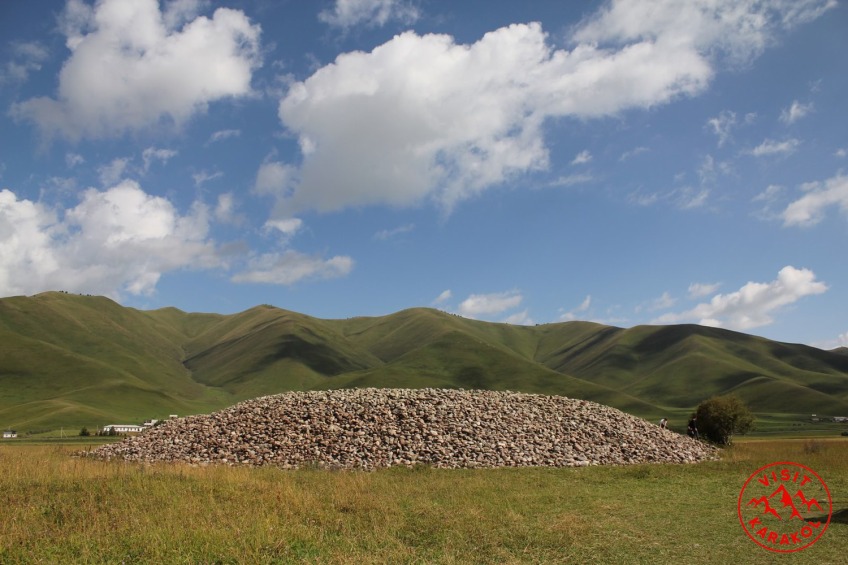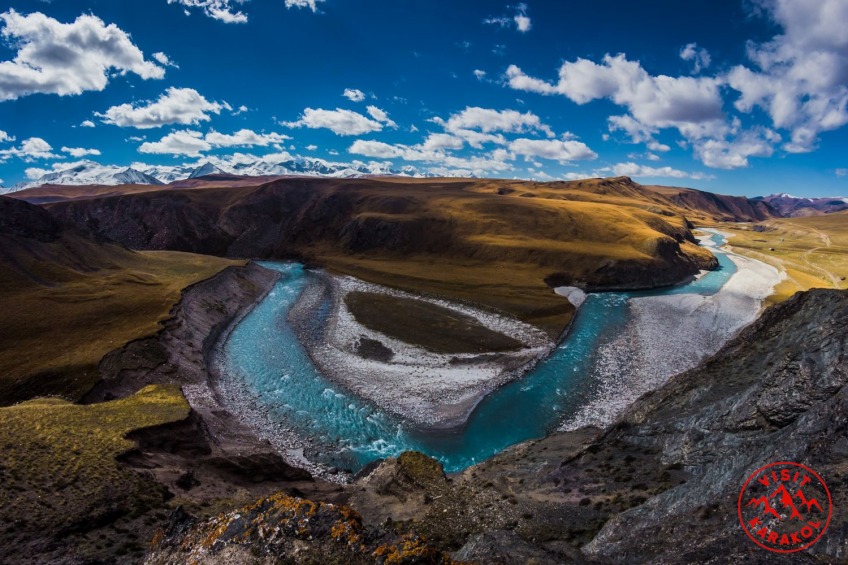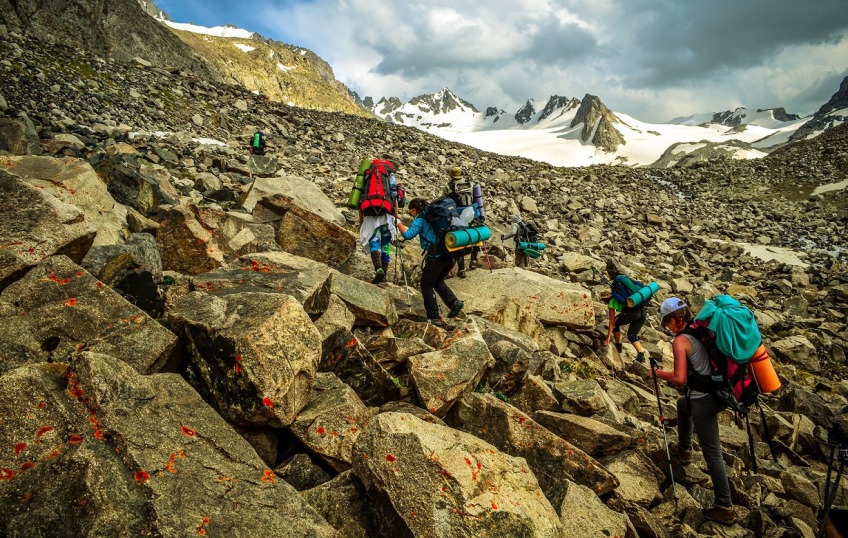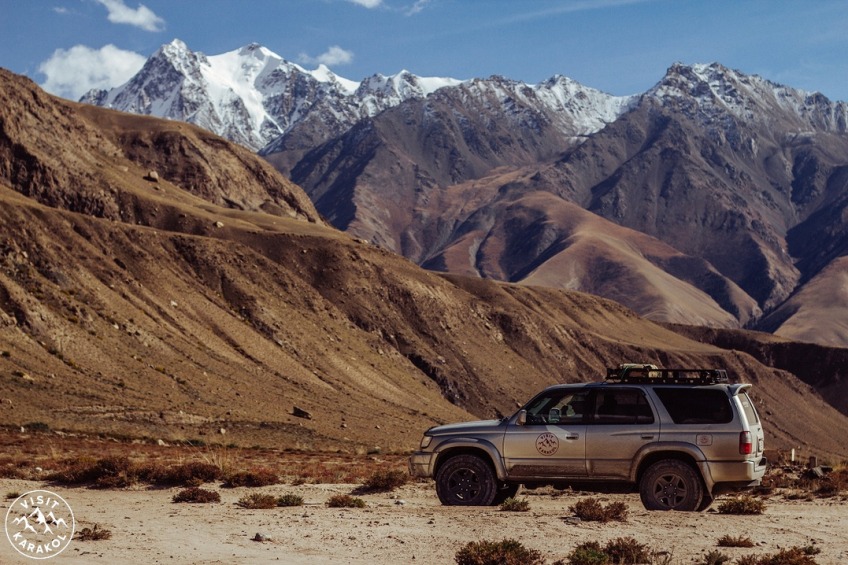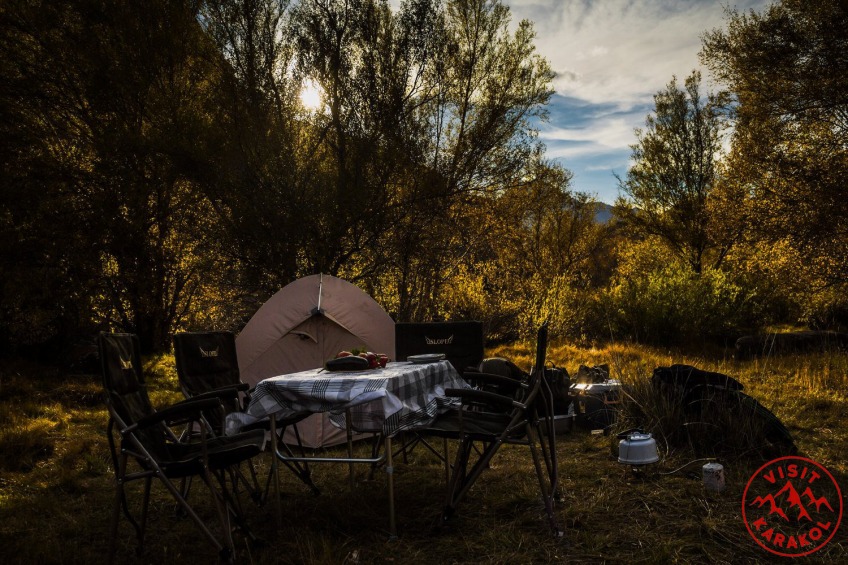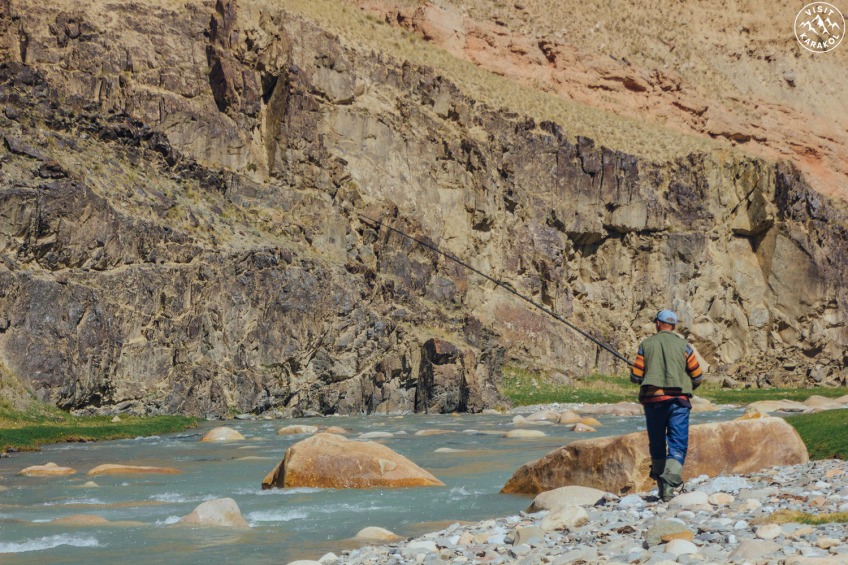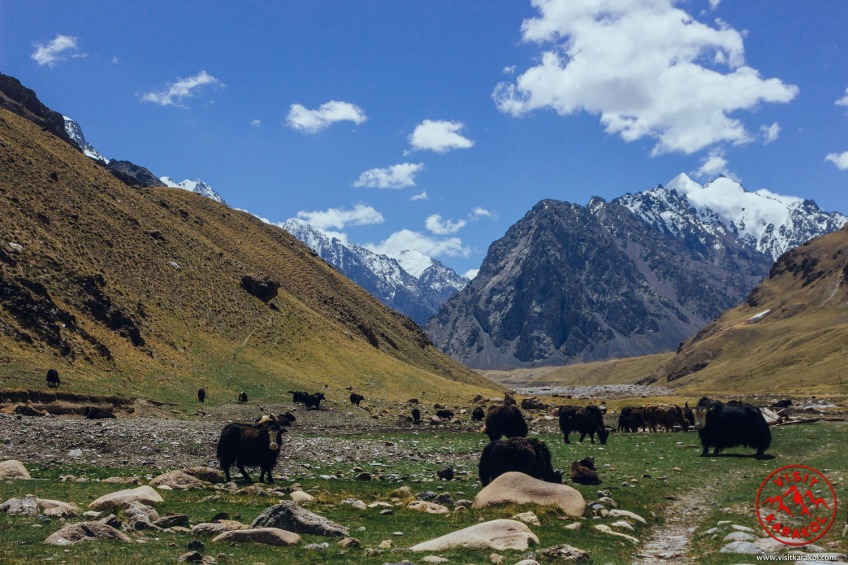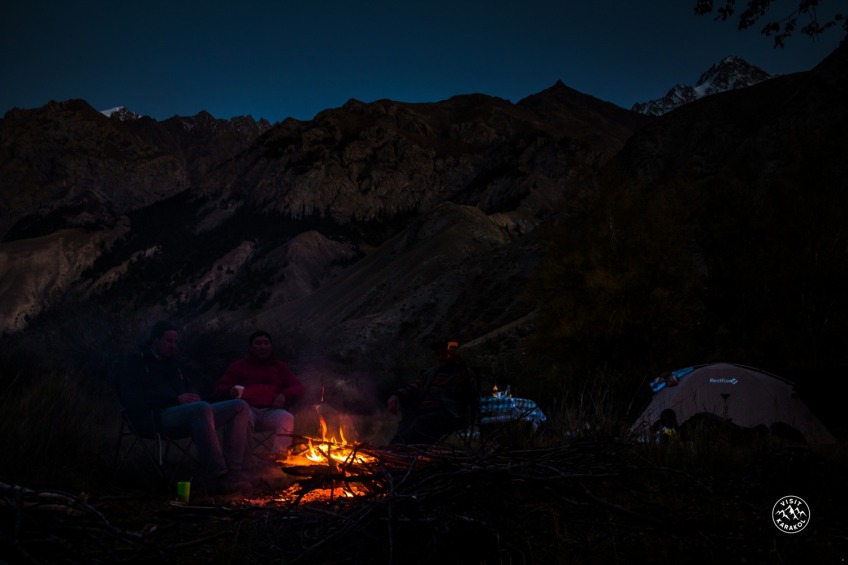 Day 8. Karakol – Chon-Ashuu village, up to 350 km
Transfer to Boom valley along the north shore of Issyk-Kul lake, where the rafting along the Chu or Chon-Kemin river with a professional team will be organized. Duration of rafting 1.5-2 hours, length- 25 km. Tourists will be provided by professional guides and all necessary equipment (rafts, catamarans, diving suit, helmets and life jacket). After rafting- transfer to Chon-Ashuu village, accommodation in "Ashuu" hotel- it's a unique place where Kyrgyz traditions harmonize with high level of service. It's a perfect place for those seeking peaceful and joy. Accommodation and dinner in Chon-Ashu village's guesthouse.
Day 9. Chon-Ashuu village - Bishkek, up to 150 km
After breakfast, we arrive to Bishkek, on arrival city tour in Bishkek , lunch in a popular traditional cafe «Faiza», accommodation in hotel Asia Mountains/Green City/Deluxe Hotel. Dinner in ethno-restaurant «Supara».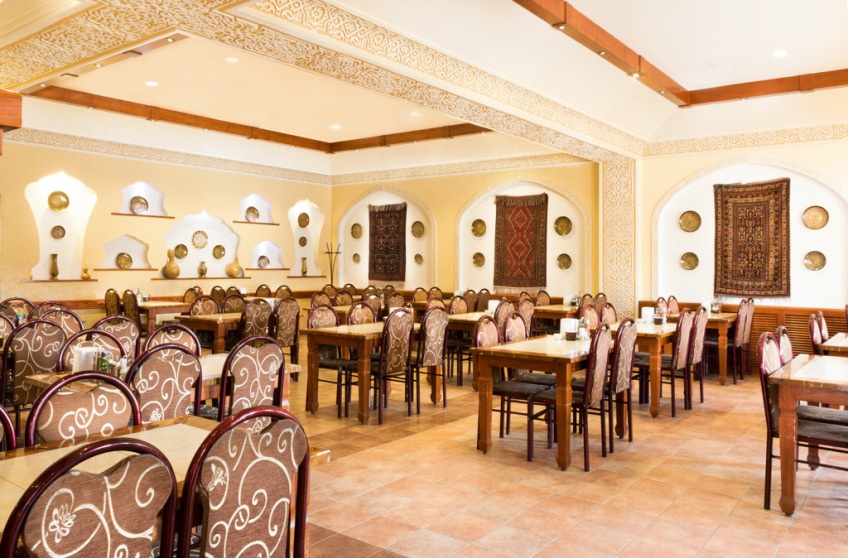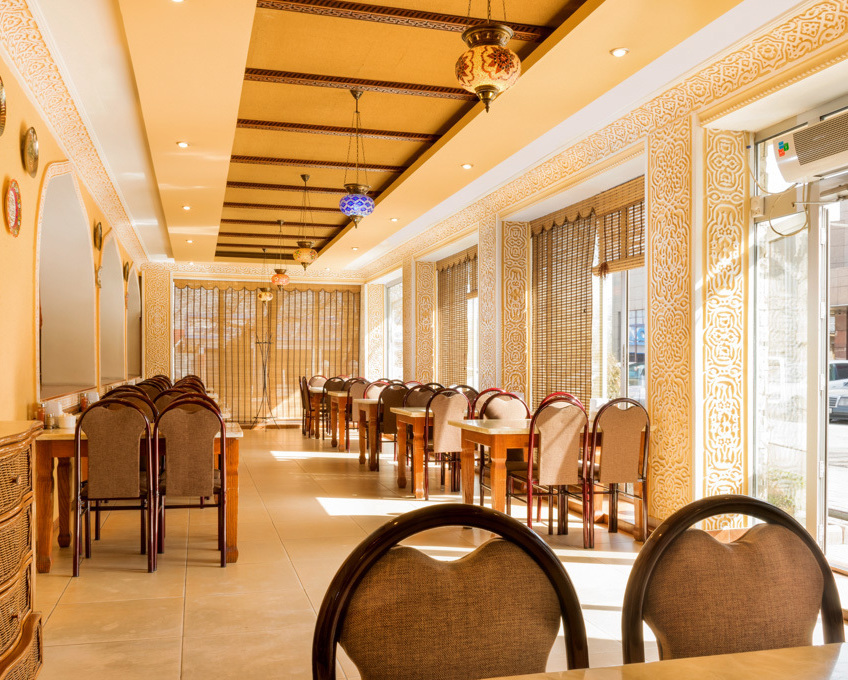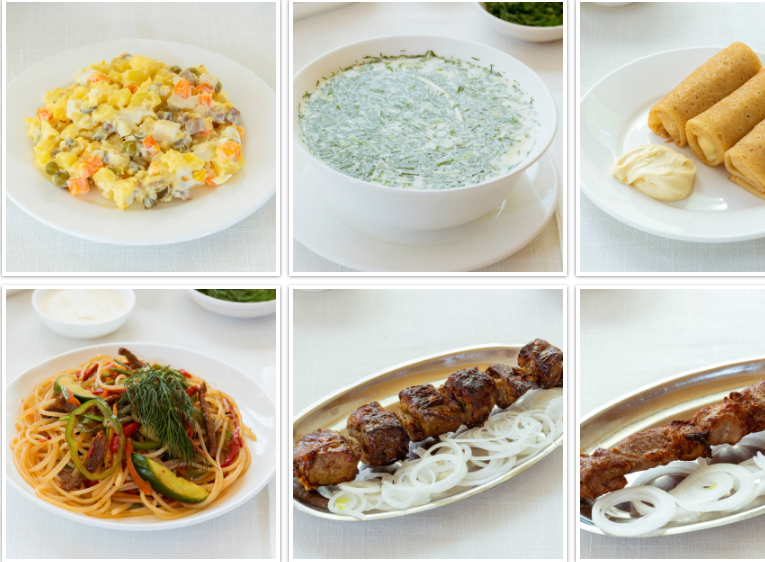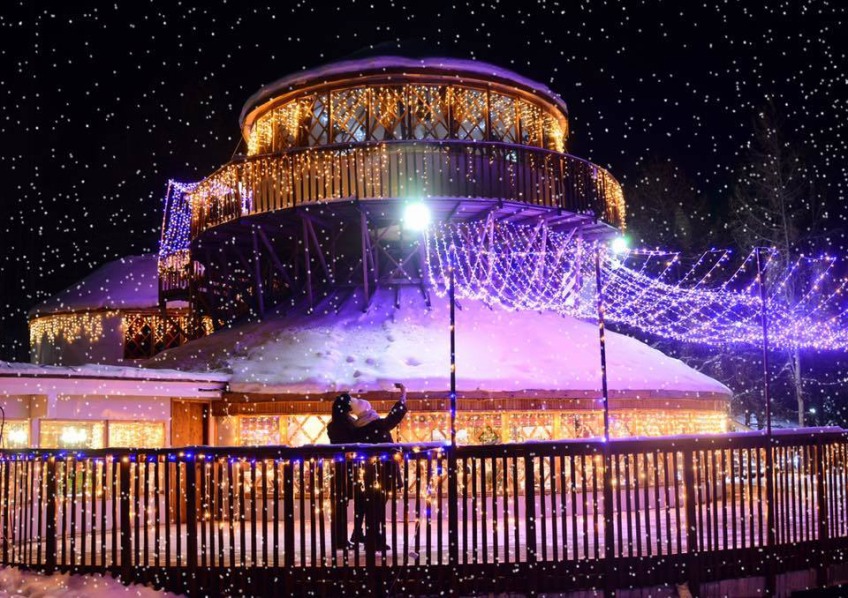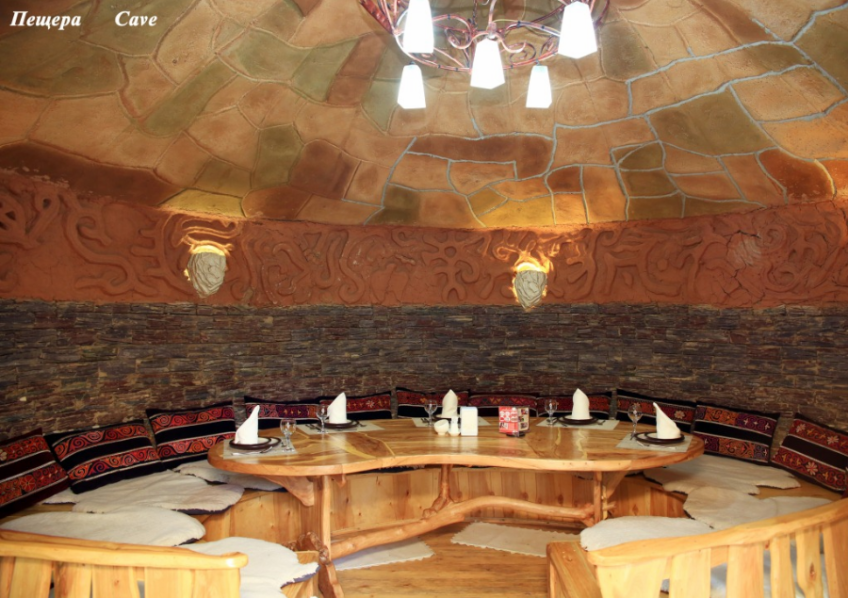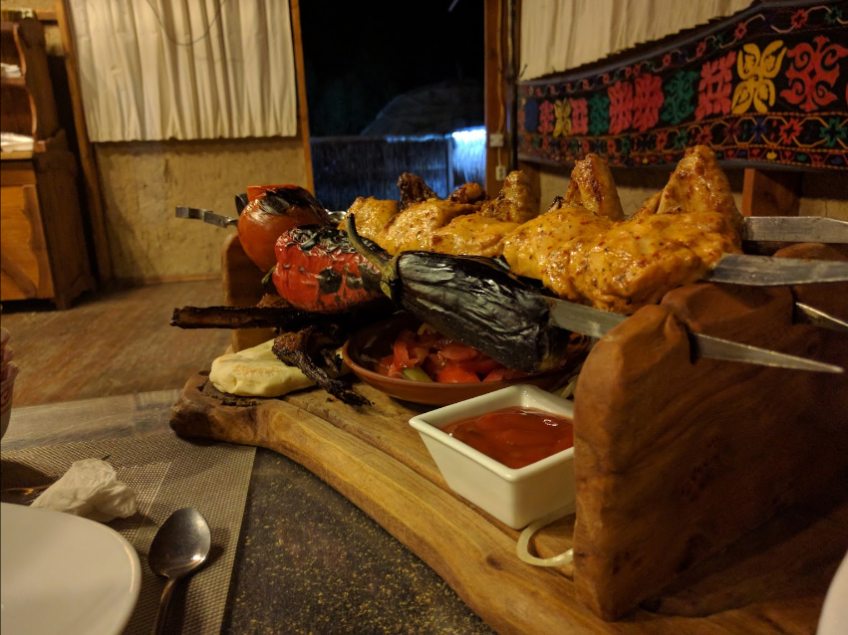 Day 10. Bishkek – Manas airport, 30 km
Transfer to the airport. Finish of service.
Price including
Transfer furing the full period of tour
English speaking guide
Full board
Hot springs and accommodation in Altyn-Arashan
Equipment for trekking (tent for 2 person, mats, table equipment)
Admission fee in museums and other sights.
Festive dinner in traditional Supara restaurant (except alcohol drinks)
Accommodation and dinners in hotels and guesthouses
Folklore show in Karakol
Demonstration of hunting
Rafting, equipment for rafting
Border permission to get to Sary-Jaz
Not included in price:
Insurance
Souvenirs
Tips
Horseback riding in Altyn-Arashan