Visit Karakol

,

Gagarina st.

,

28/26

,

Karakol

,

Issyk-Kul

,

722200

,

Kyrgyzstan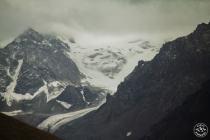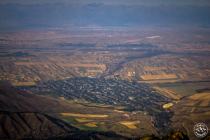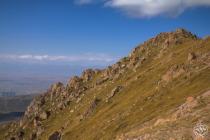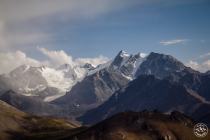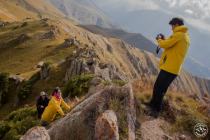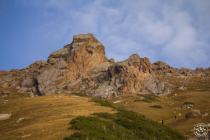 Duration: 1 day
Season: May-October
Region: Issyk-Kul, Terskey Ala-Too
Distance by car both way: 30 km, +800m, 1 hour
Distance by walk both way: 9km, +800m, 4-5 hours
Difficulty: Middle
Conditions: hiking shoes and a raincoat, sunglasses, sunblock. If you have a particular disease, you should carry your own first aid kit with essential medicines.

Description:
Peak Issyk-Kul crest is well seeable from Karakol town and when you are entering to Karakol by North shore of Issyk-Kul lake. Departure from Karakol town to Karakol valley by jeep. The route passes partly in Kashka-Suu valley, further we will proceed to Kok-Tuz grassland, where the local cattlemen are grazing their beast in summer time.
Kok-Tuz is amazingly beautiful place with big diversity of mountain flowers. Kok-Tuz grassland is located between Karakol valley and Aksuu valley, which is a usual grazing place for local people from Jol-Kolot village. Kok-Tuz means "green champaign", because in summer the grass grows very high. The Aksuu Arboretum ends nearby this place, its also possible to walk there. Here you may meet local cattlemen and try Kymys, Kyrgyz national beverage.
Further climbing will pass in the realm of the Tien - Shan spruces. Since May there are snowdrops, primrose , alpine aster , edelweiss , tulips , anemones white, rose and buckthorn blooming here, which turn the slopes into a blooming garden. The nature is very rich and diverse here, and there is a wonderful panorama view from Issyk-kul crests peak. Our primary goal is to reach on of the picturesque summits- Issyk-kul Crests. Stunning view of the Karakol city and Issyk-Kul lake , fresh mountain air and remoteness from civilization will give you a sense of joy and peace. After a while descent via Kok-Tuz, transfer back to town.